A few weeks ago was my birthday: the 10th of this month, I turned 50 years old! I was going to throw a big party … but instead I was sick from quite a nasty virus and even lost my voice… so there was no party at all, I stayed in bed, got lots of cuddles and a delicious celeri soup and it was still a perfect day on its own!
Here's a picture of the reality on that "special" day (couldn't even get a focused selfie!!)!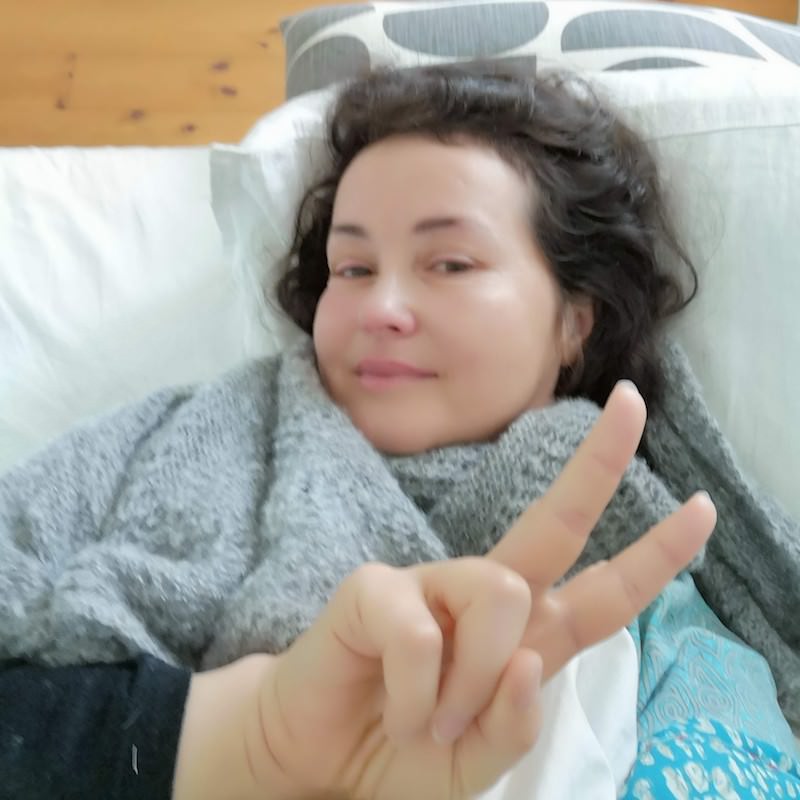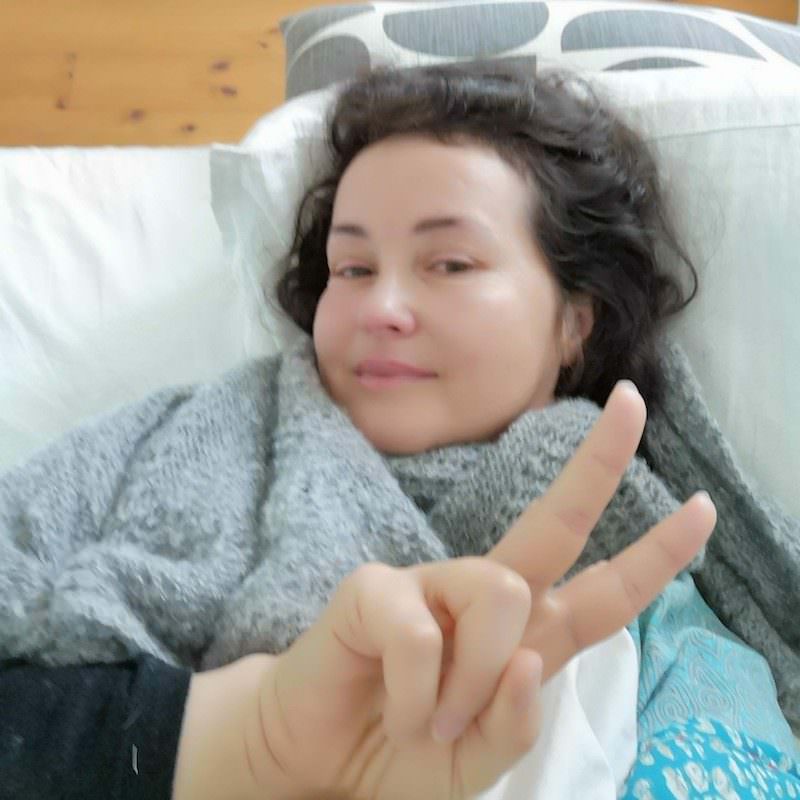 As for today, I'm still coughing (!) and it hasn't gone a day or a night that I haven't had a shawl wrapped around my neck. I have (ahem, cough, cough…) "a few" of them…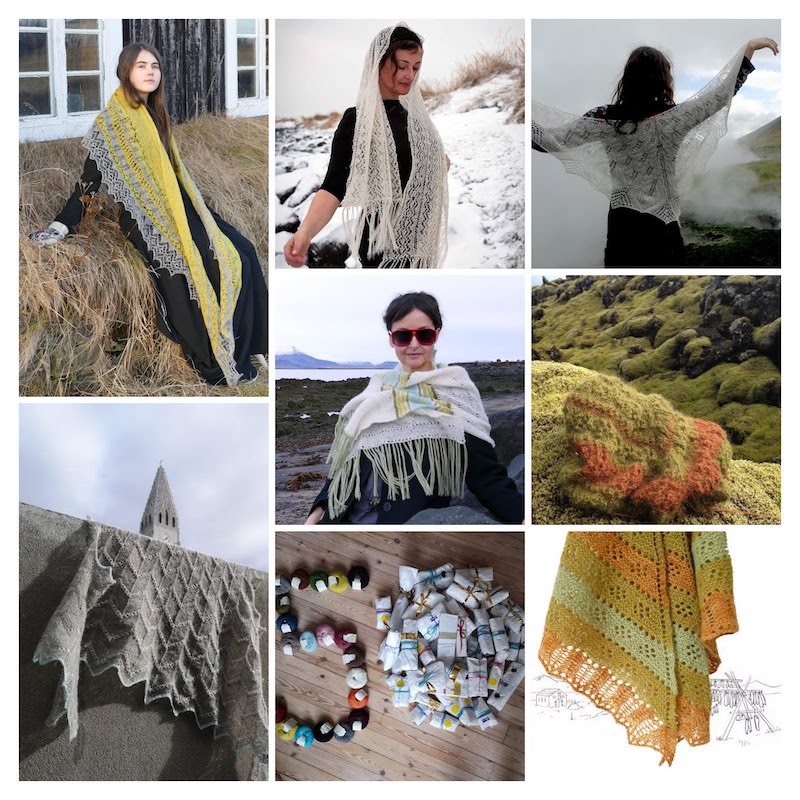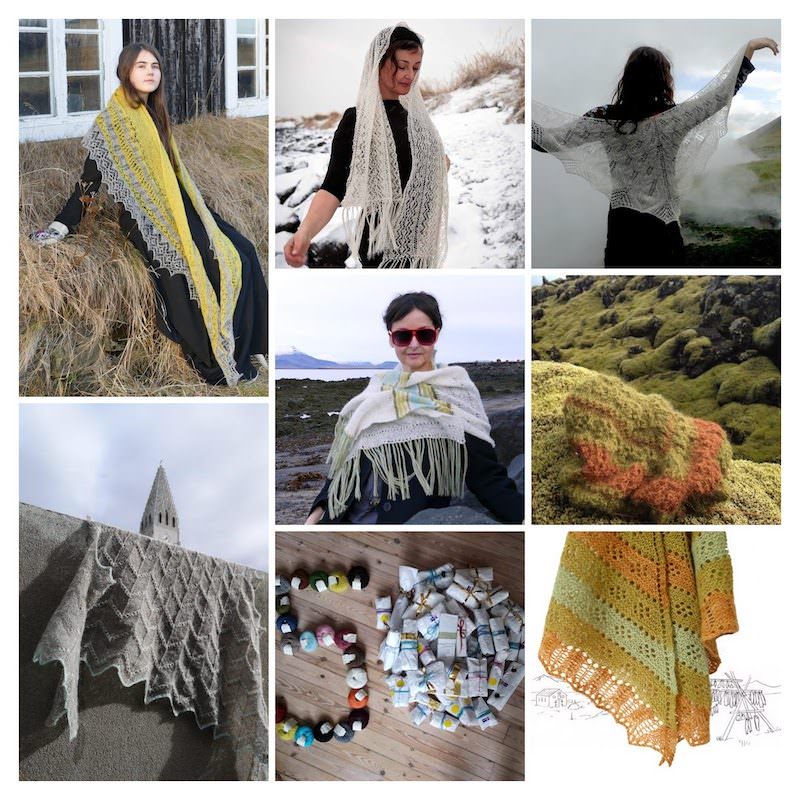 I have been thinking of a way to celebrate with you, thank you for following me and supporting me all those years and I got this idea: the 50 first shawls KITS orders are accompanied by a little something from Iceland, a surprise gift from me to you!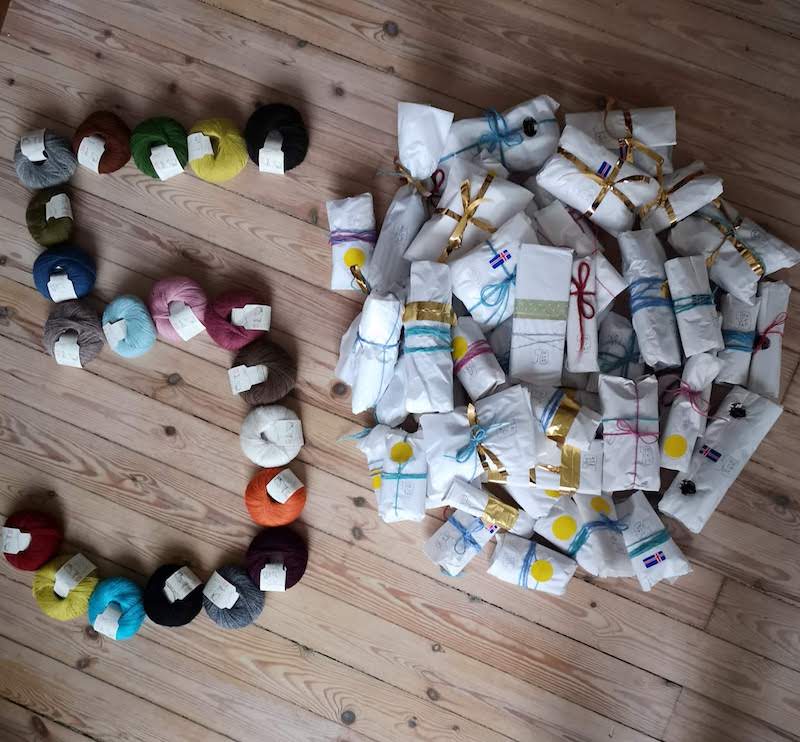 I packed them all on a "good" day but it's Bryndis who is taking care of processing and shipping all your orders and I have no idea who will get what! She doesn't know either (well maybe roughly)!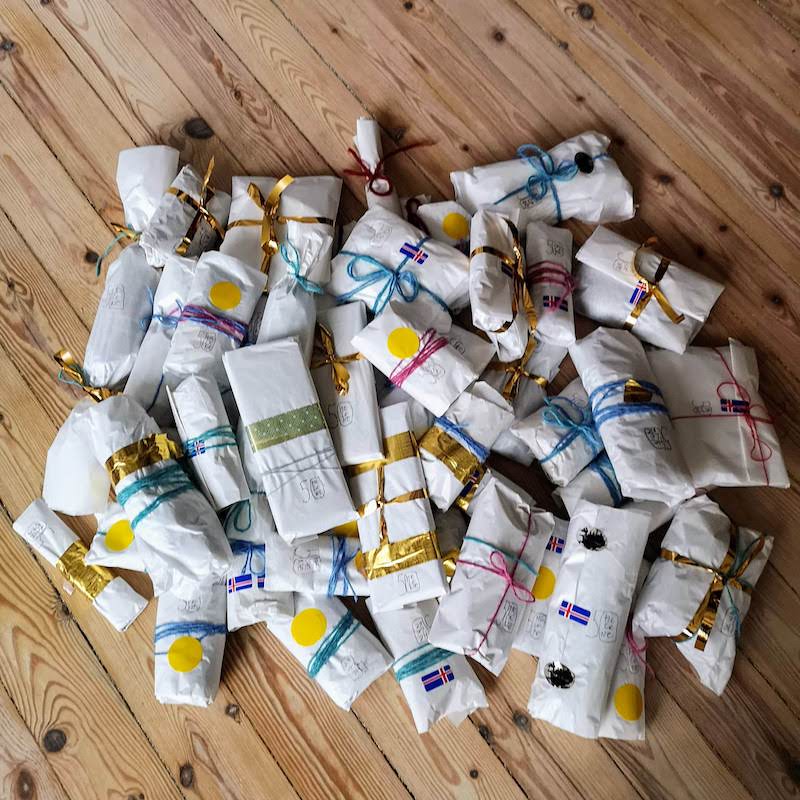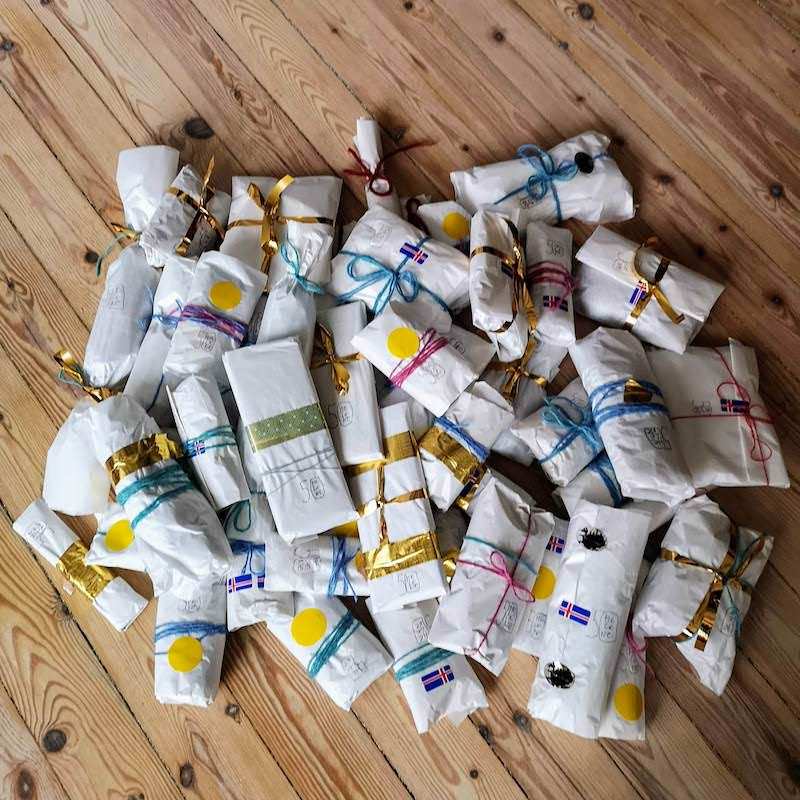 Here, you can see all the KITs of shawls I have available: 21 in all (I think?) with all sorts of color variations.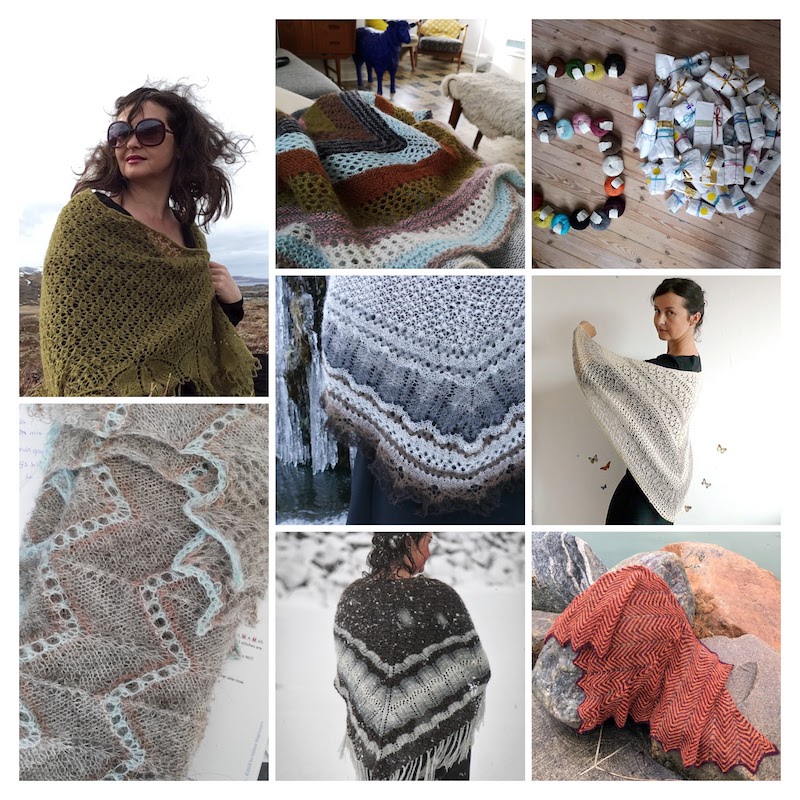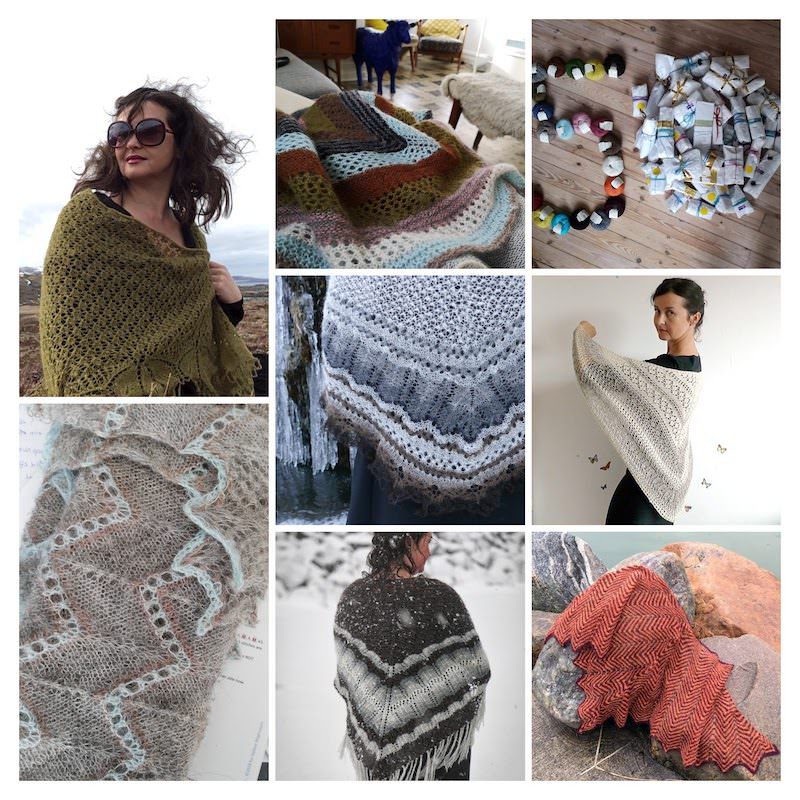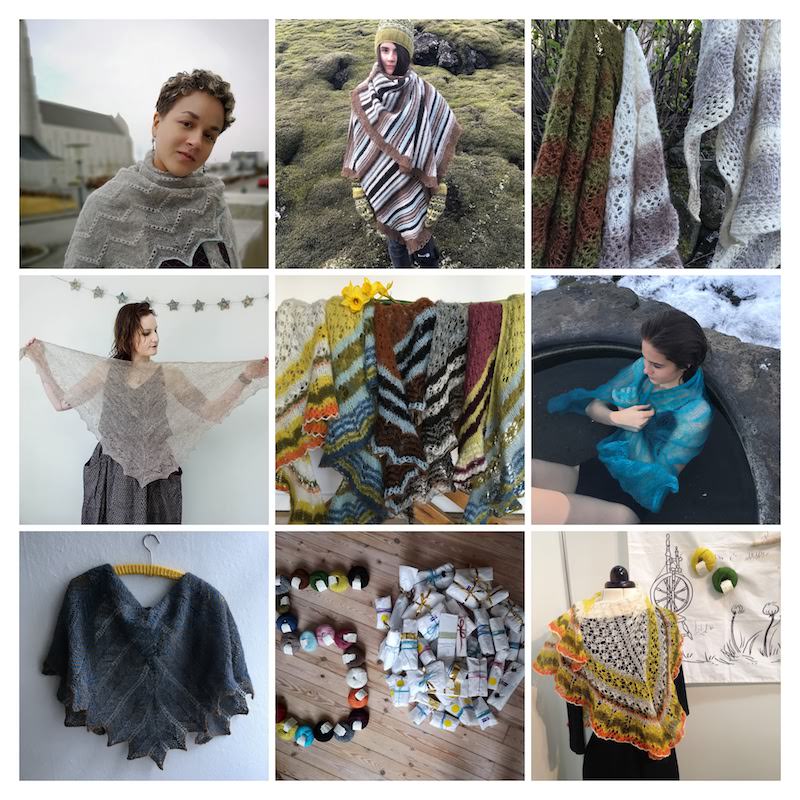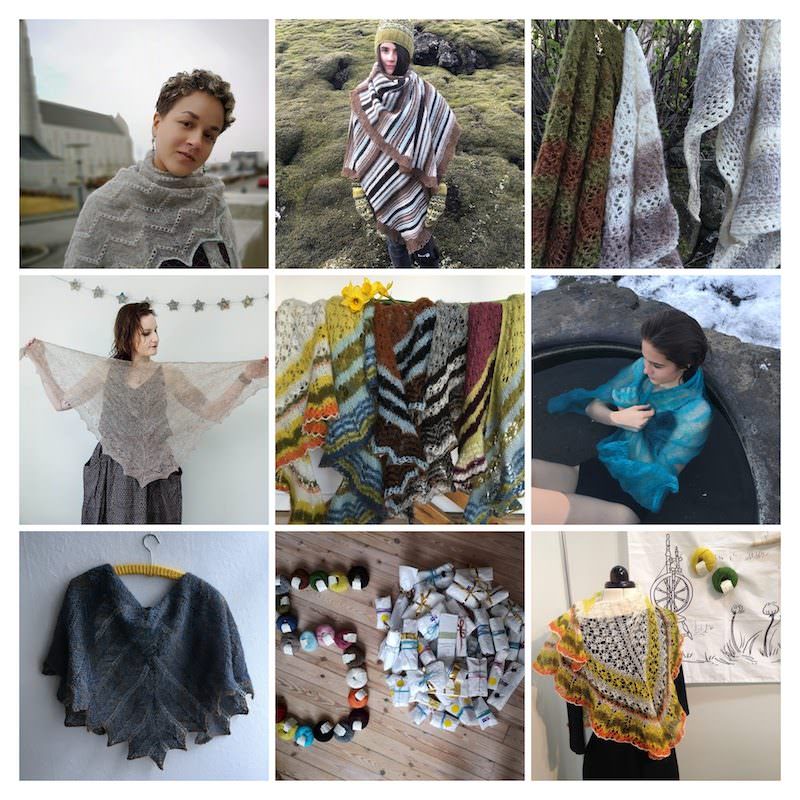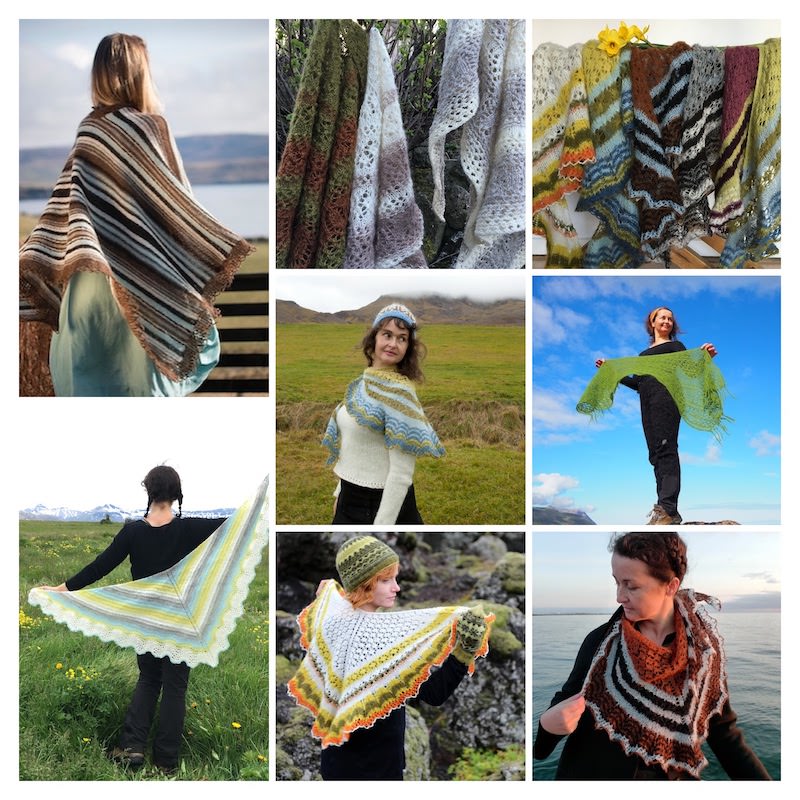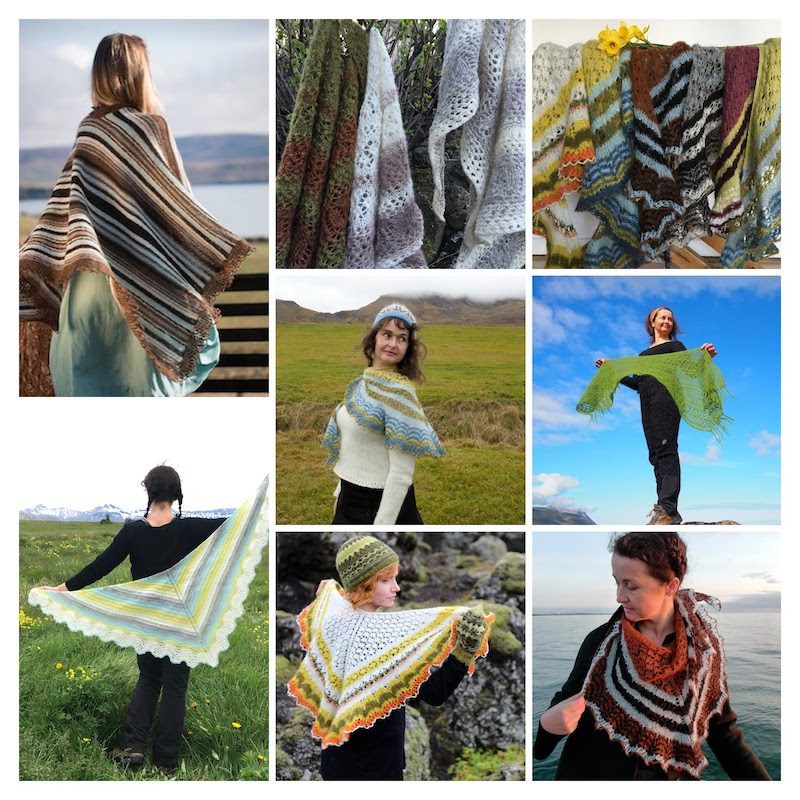 Among them are a few novelty: after the Swimming Pool shawl he designed for my Love Story yarn, Kieran Foley completely surprised me by also revisiting his Midnight Sun shawl with it. Like he says: there so much yardage in those little skeins!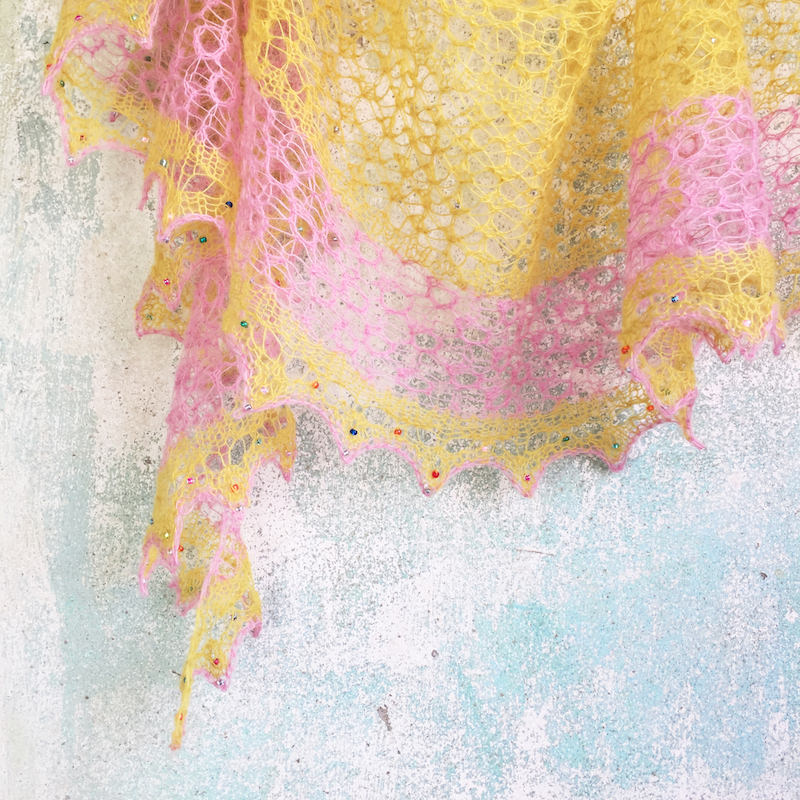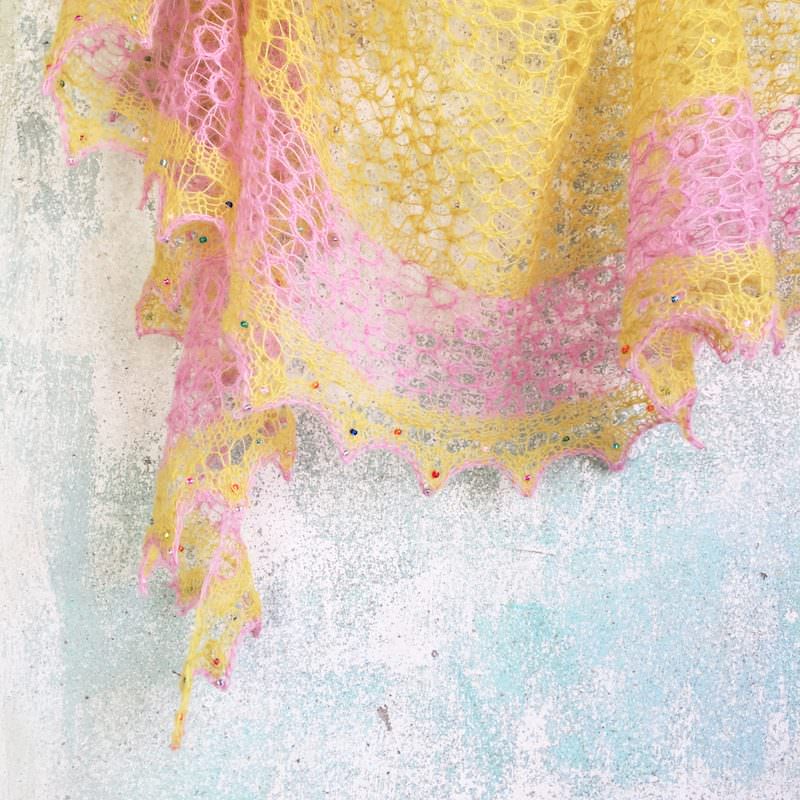 The super talented Monique Boostra from A passion for lace designed the Hallgrímsjal especially for my Love story yarn. It is inspired by the Hallgrímskirkja church, a landmark of Reykjavík city.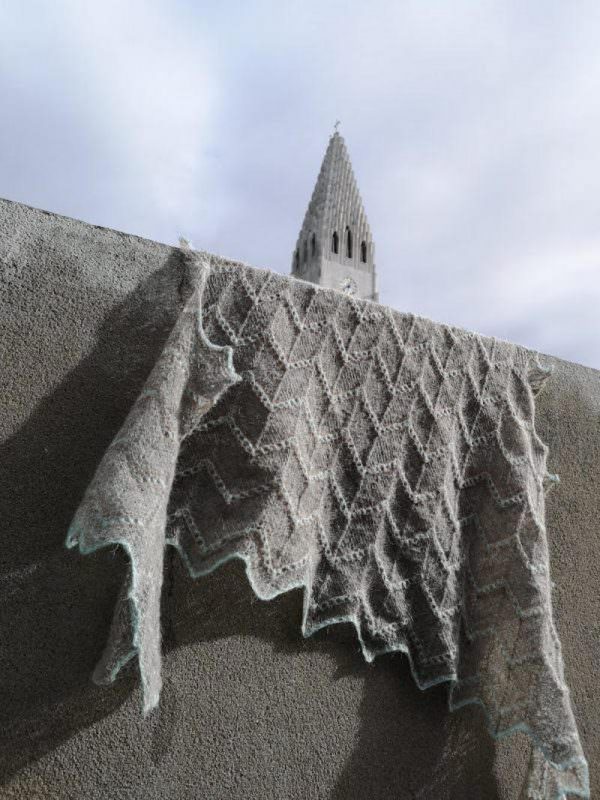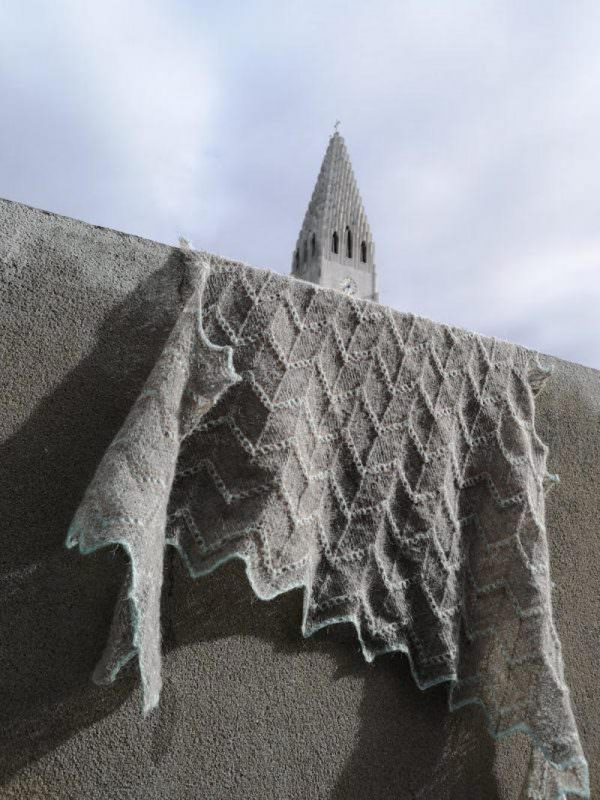 I love the colors she chose!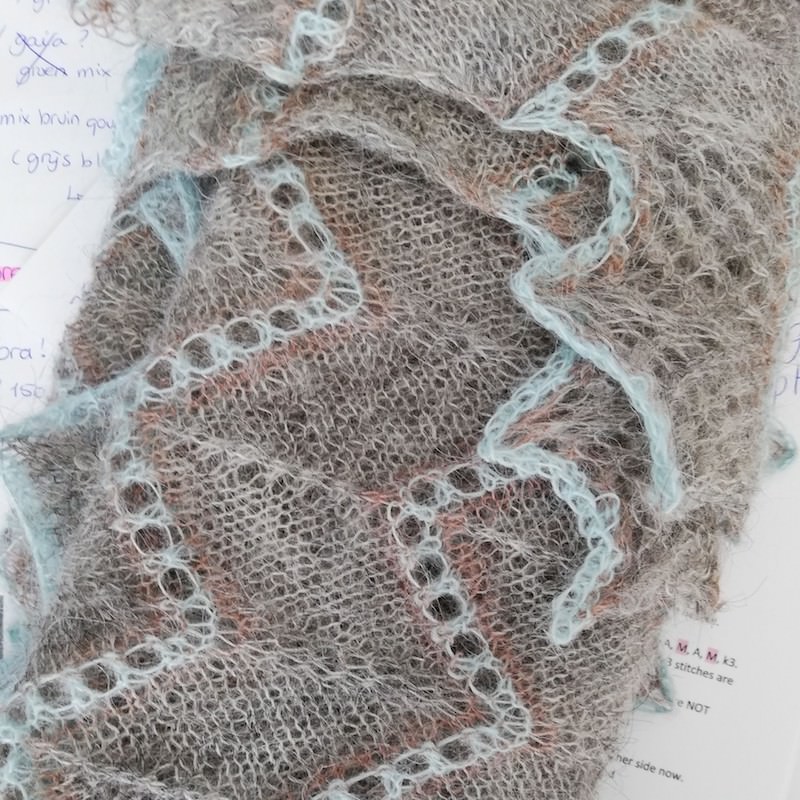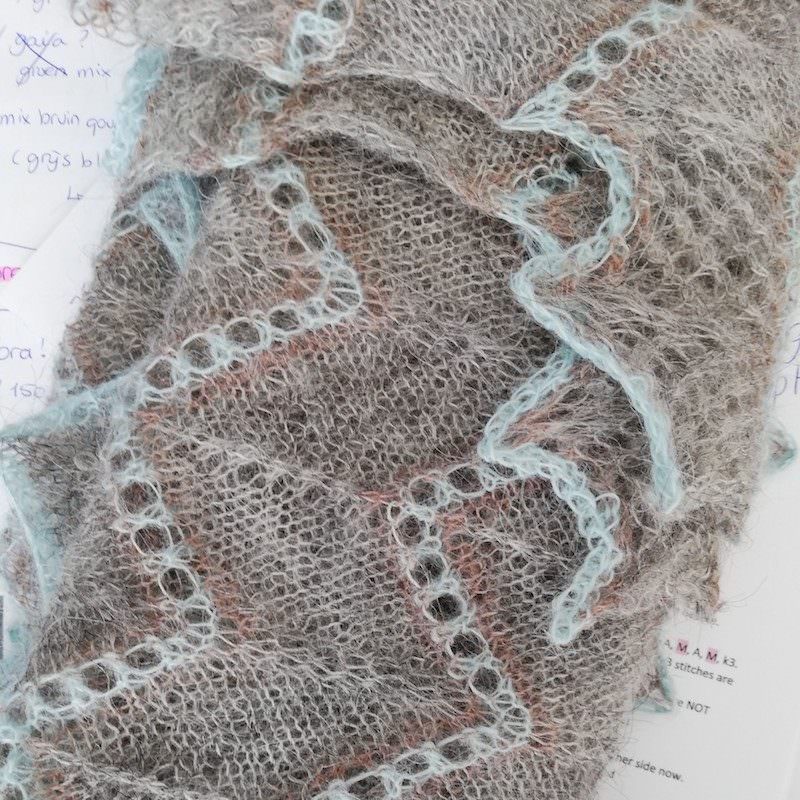 As for me, I recently knitted for myself a colorful Skakki shawl using my Gilitrutt left overs.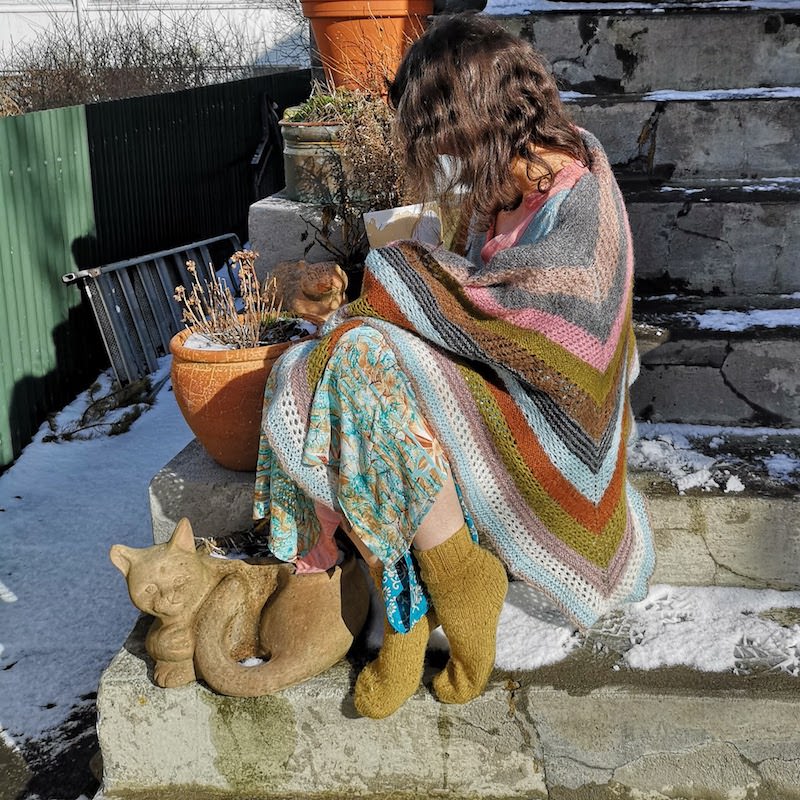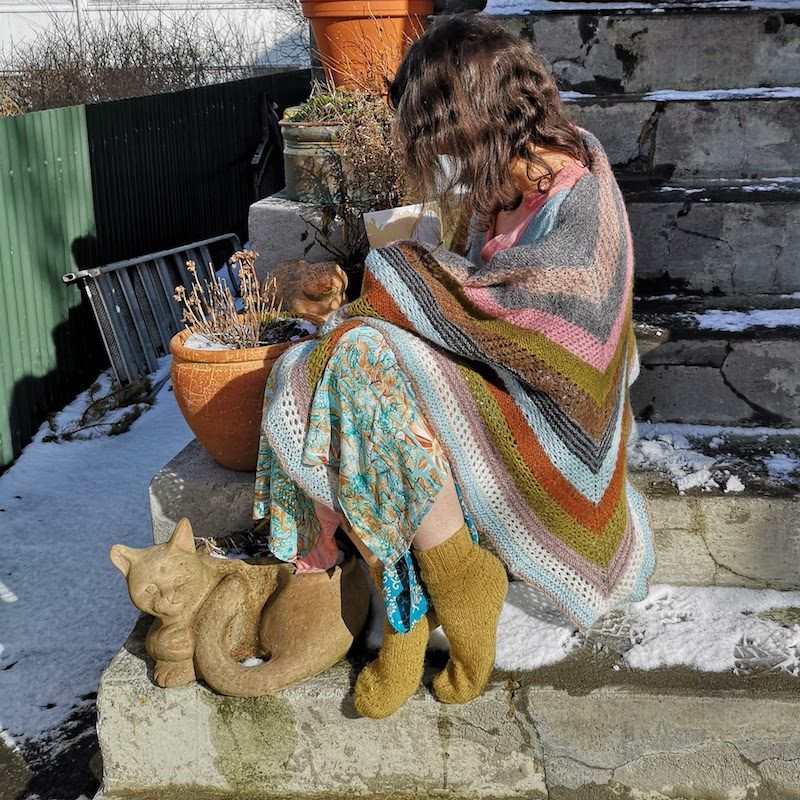 It looks quite different from the original plain grey Skakki.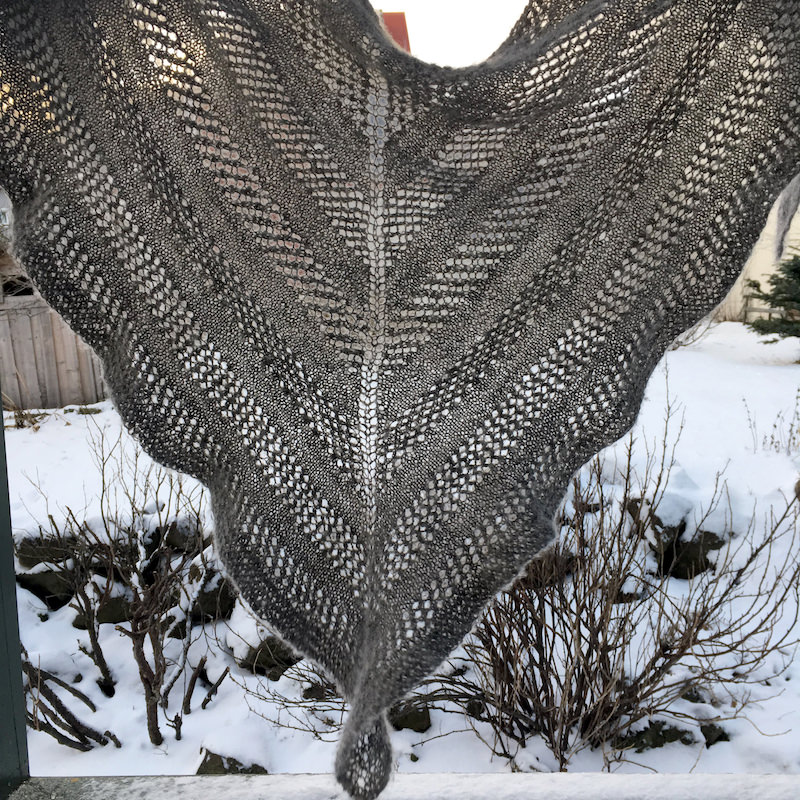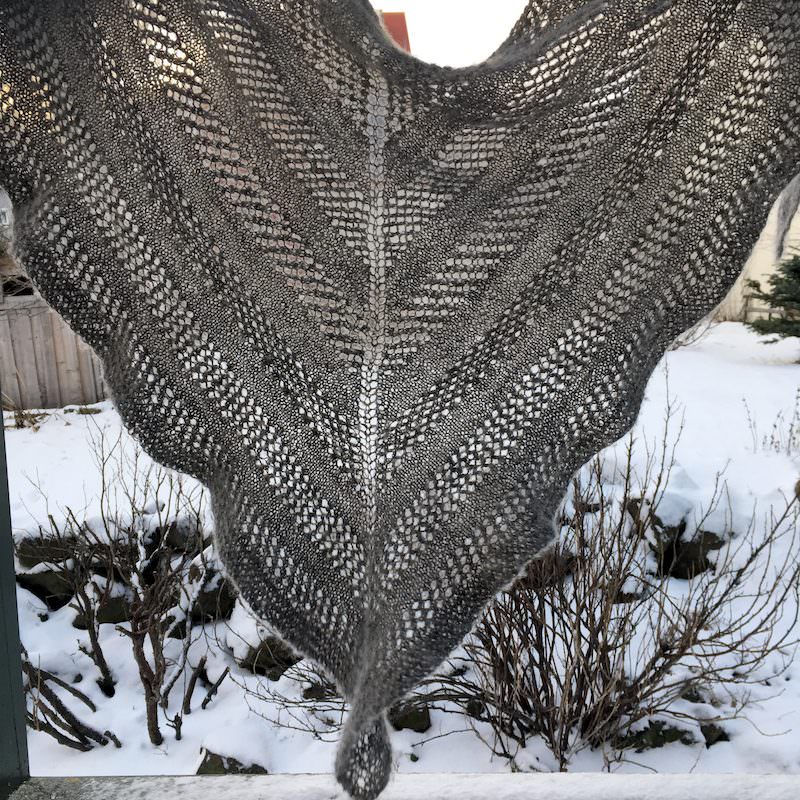 Some asked for a kit, so I made one at the same price than the plain one: in other words, you get one free skein!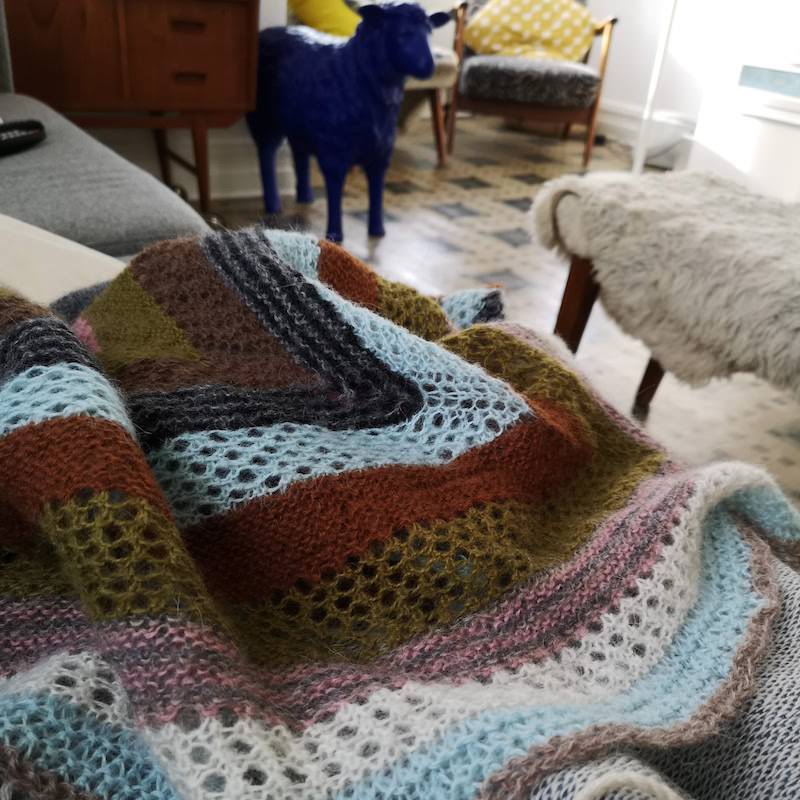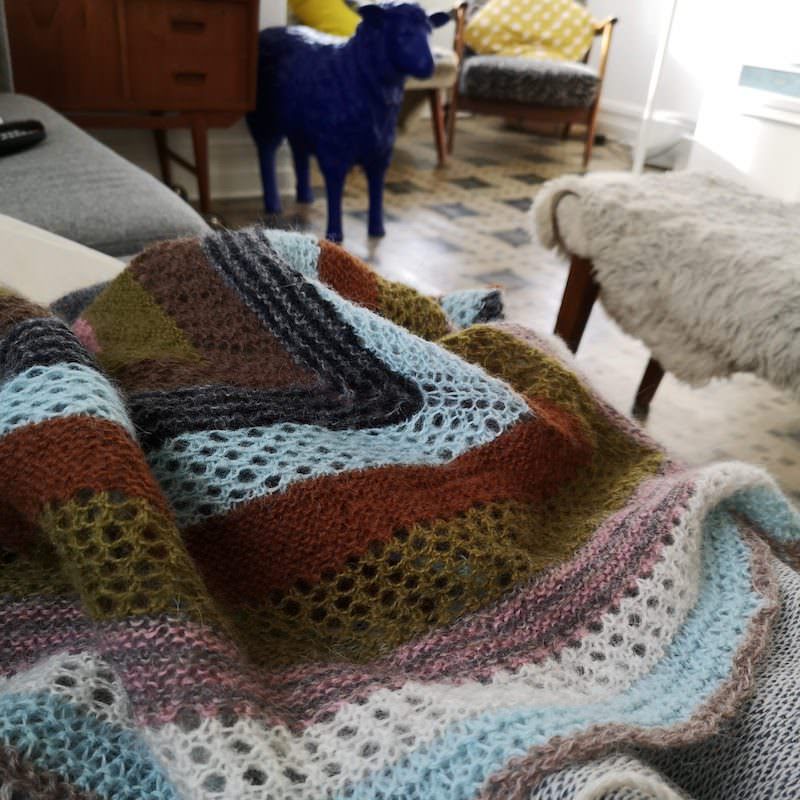 So now, I hope I will get recover completely soon. I know of other persons who got the same virus and apparently 4 weeks is the standard… Crossing fingers!
Much loves to you and happy birthday to me!