Lopalopi is a different chunky sweater with the shape of an oversized rose with arms. Big and cosy but nevertheless light, it will keep you very warm against the elements. I designed it for The Supportive Skein (L'Écheveau solidaire) and wanted to make something really very cozy, blanket like.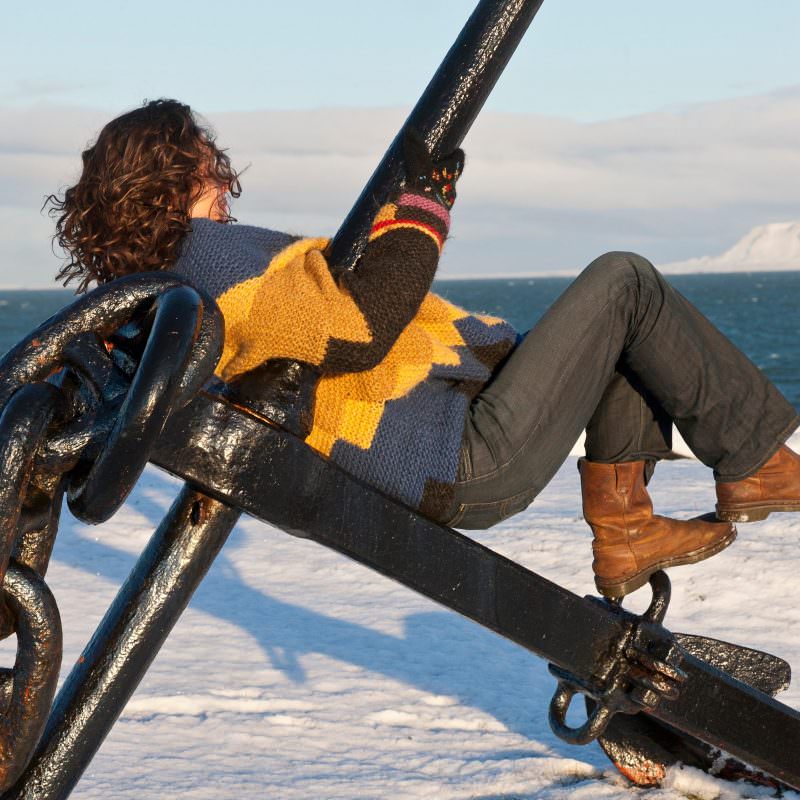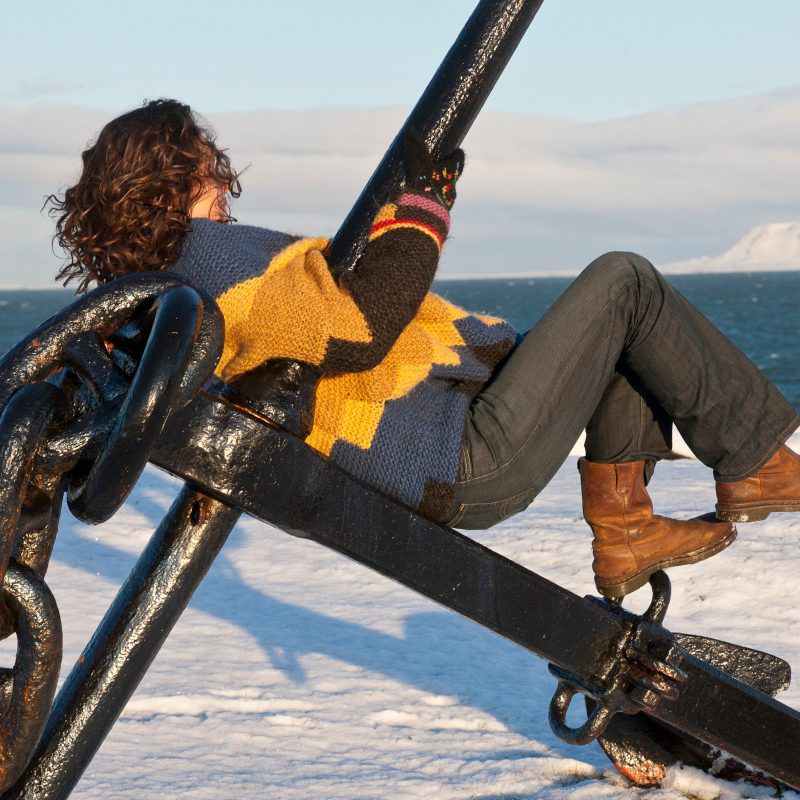 The Supportive Skein (L'Écheveau solidaire) raise money for medical research against Fibrous Dysplasia, a rare genetic disorder that causes pain, fractures and deformity in the bones and has no cure yet. The organisation of the designers/dyers challenge was started by a French knitter and mother of a little girl with Fibrous Dysplasia. FOR THE MONTHS OF FEBRUARY AND MARCH  2019 proceeds from the Lopalopi pattern and 20% from the KIT go to the association.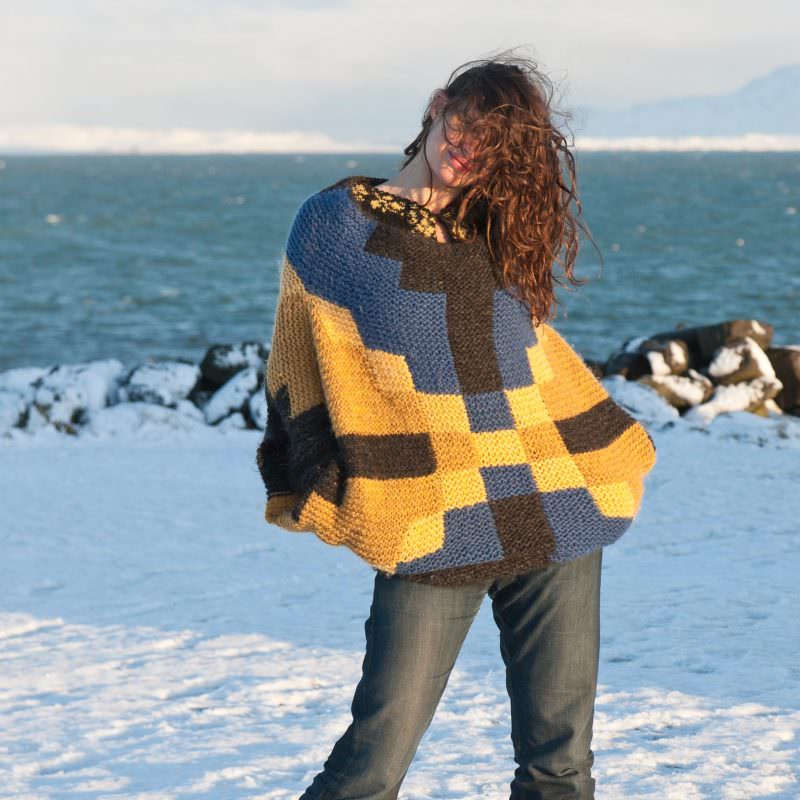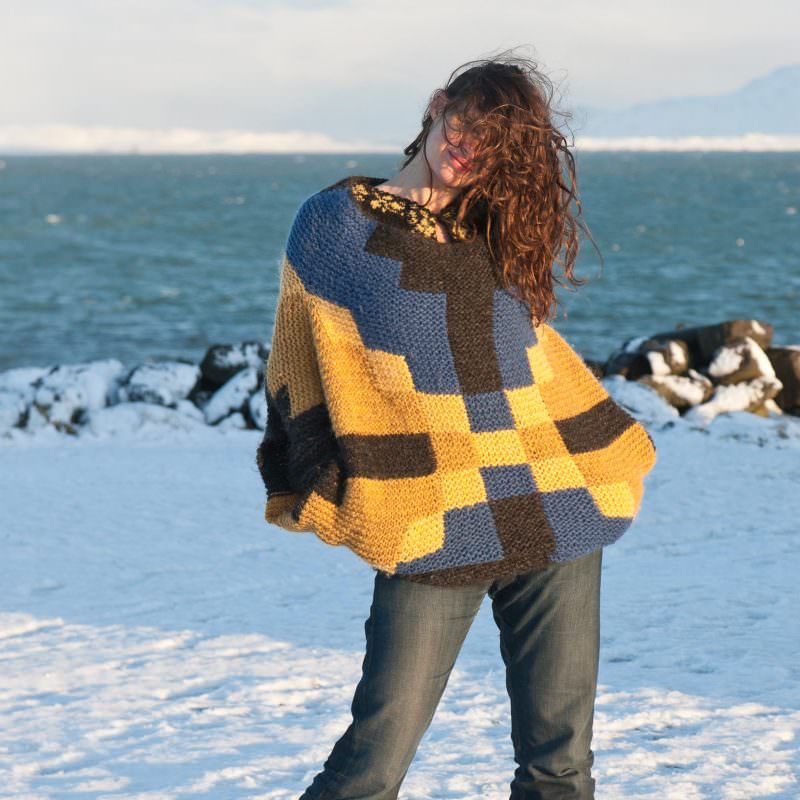 The sweater is not without remembering some designs from my book "Icelandic intarsia knitting" and is indeed inspired by the motif on a pair of old Icelandic shoe-inserts. The book, who is a research on traditional Icelandic shoe inserts, is currently out of stock but is planned for reprint later this year or the next!
But mostly it's a cousin of my Flowerpot coat, a single pattern this one, which is knitted with the same chunky Álafoss lopi.
The fact that I used the same model, my beautiful cousin, is a complete coincidence! It happened many years apart, and quite obviously at very different periods of time. She's a dancer and I love taking pictures of her, I let her dance for me and the pictures are always so lively!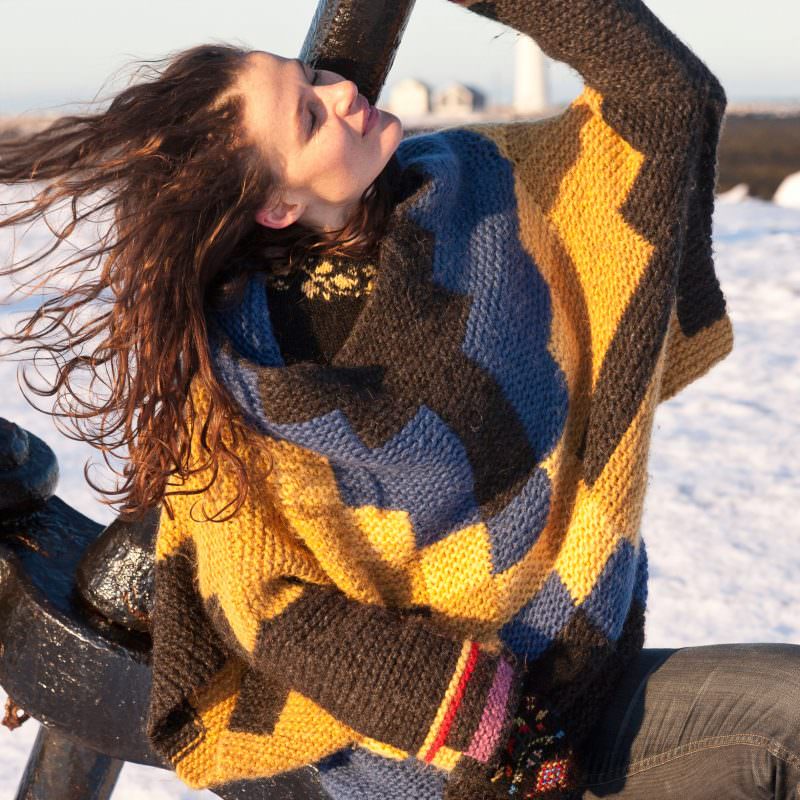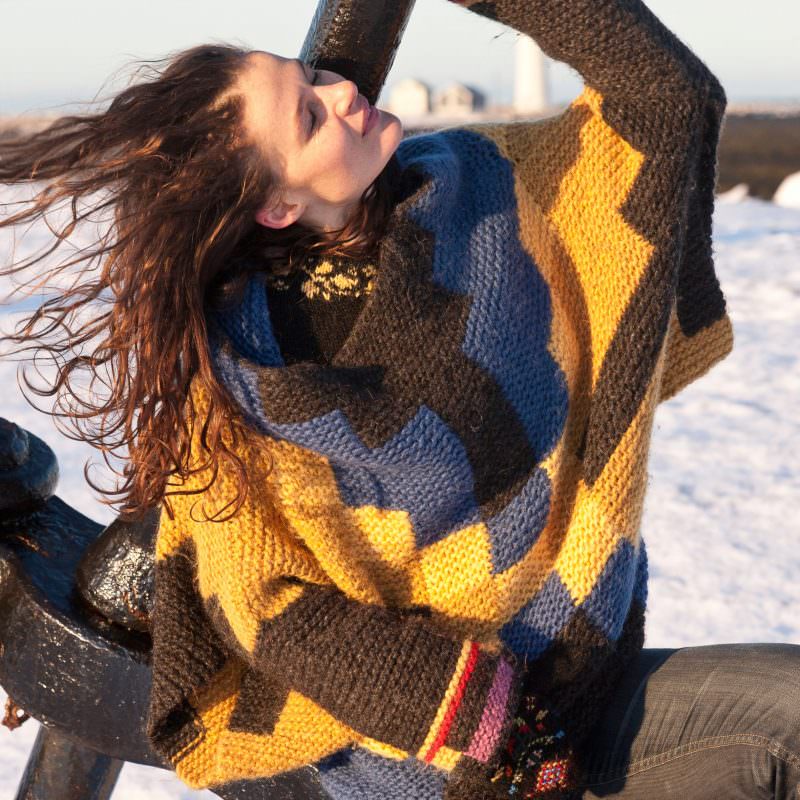 For Lopalopi, I also have tried to remain true to the original colour schemes of the inserts from the Textile Museum in Blönduós and the traditional methods used in making them: Icelandic intarsia, i.e. intarsia knitting with garter stitch, a technique unique to Iceland.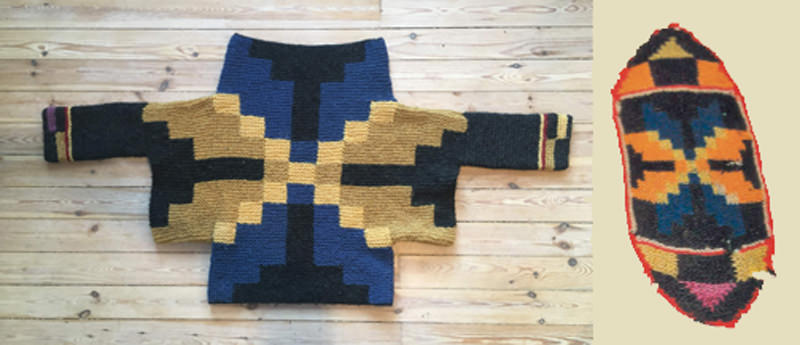 There are only a few days left before the end of Mars, so if you're interested in the Lopalopi sweater, now is a good time to also make it count.
The pattern can be bought here and the kit here.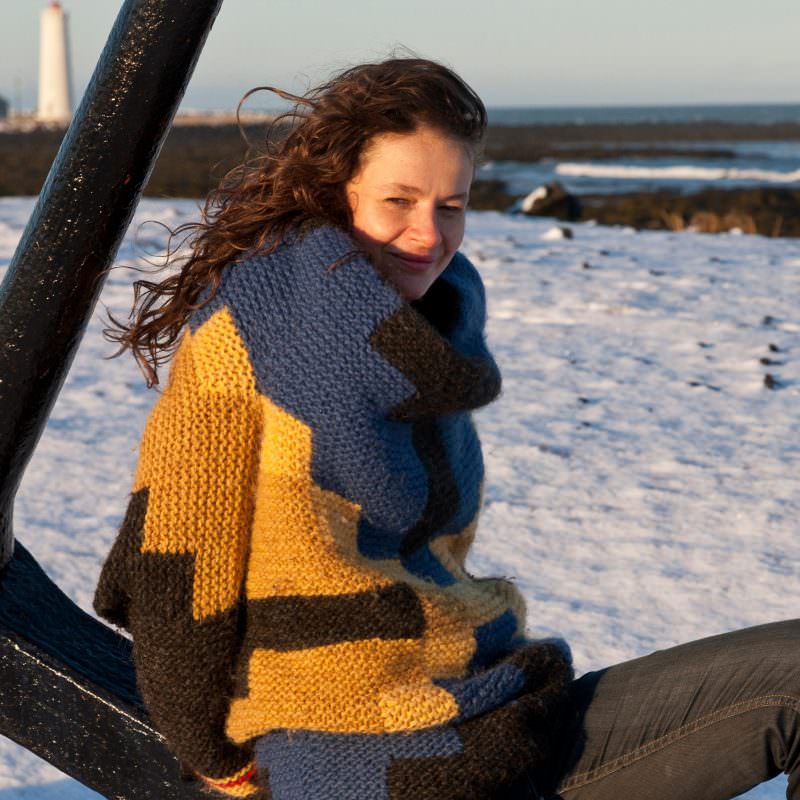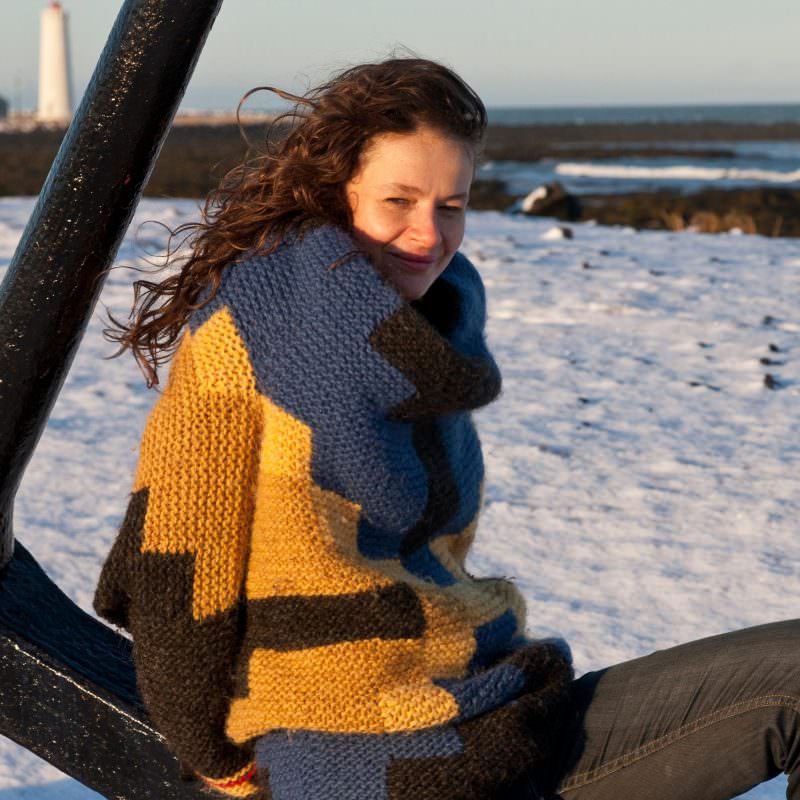 A bunch of designers and dyers are collaborating together as a big team to help the same cause. Make sure to check them all for the coming month of April!