Spring knitting retreat? This year, it looked more like a summer retreat as the nature was so much in advance! All the new born lambs and kids were outside in the green fields!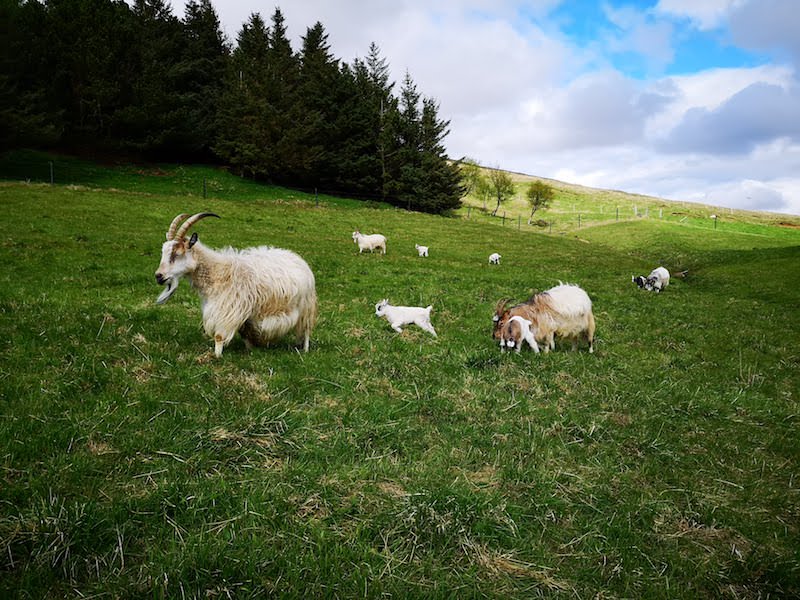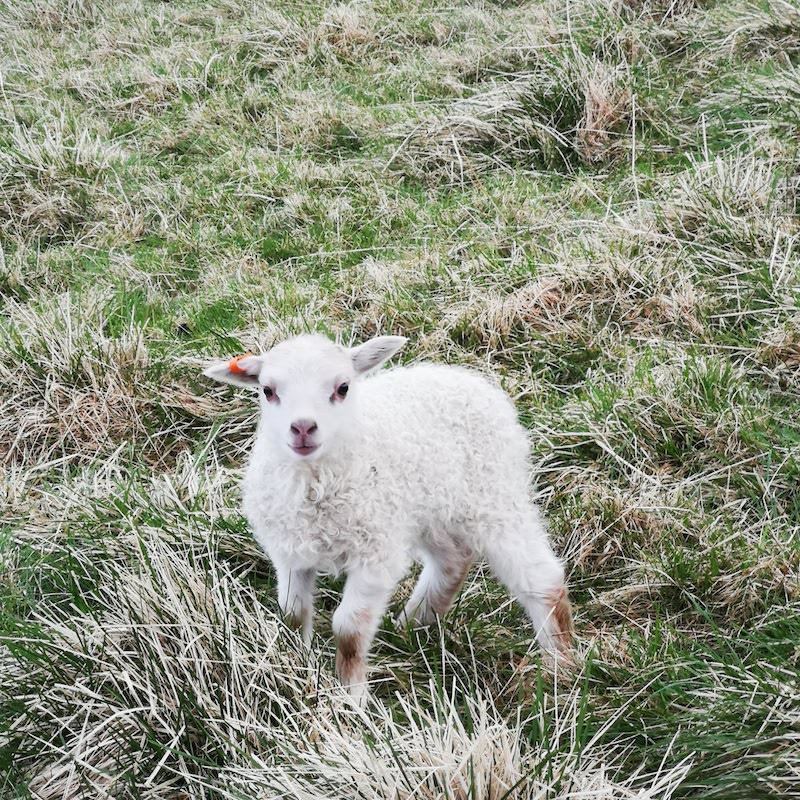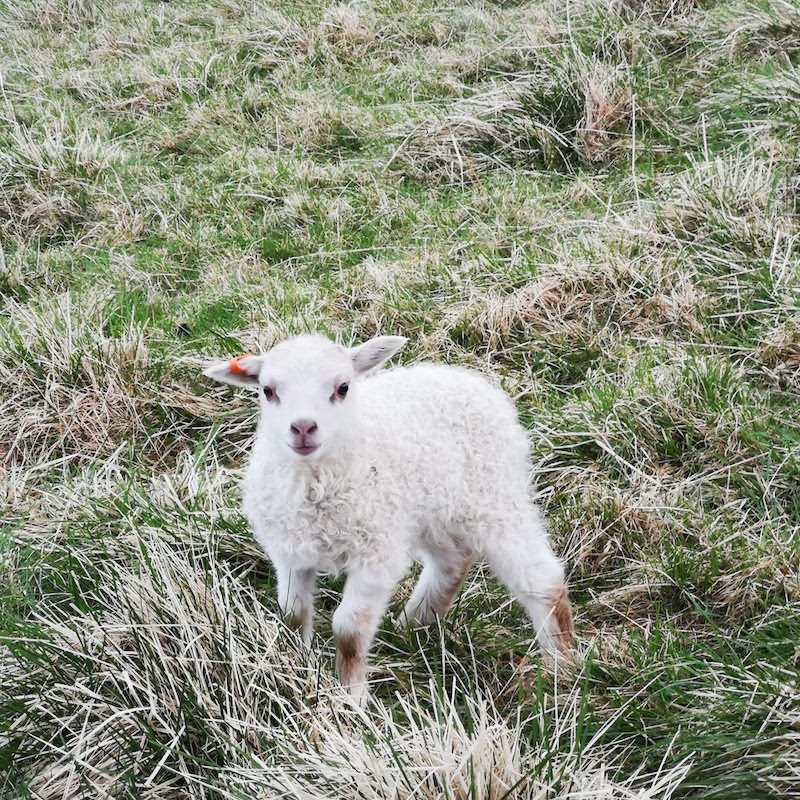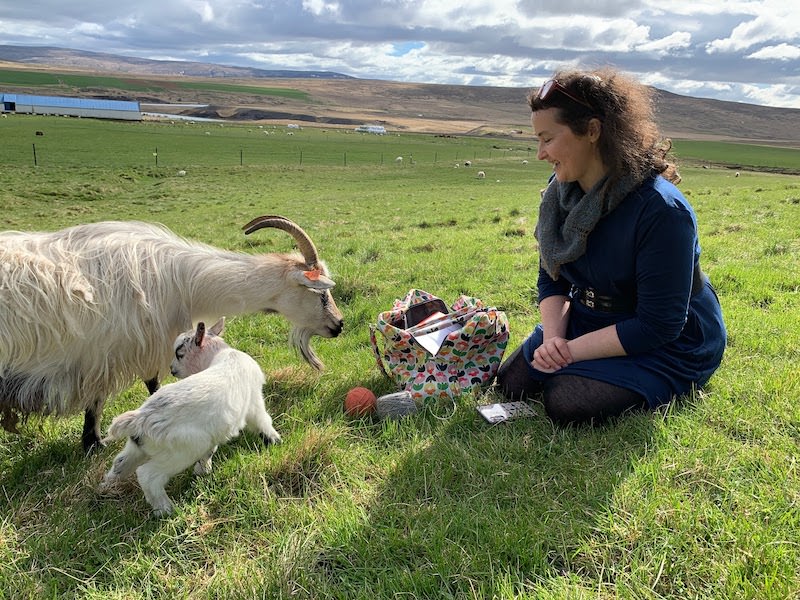 This little one one is just born and already standing on its feet!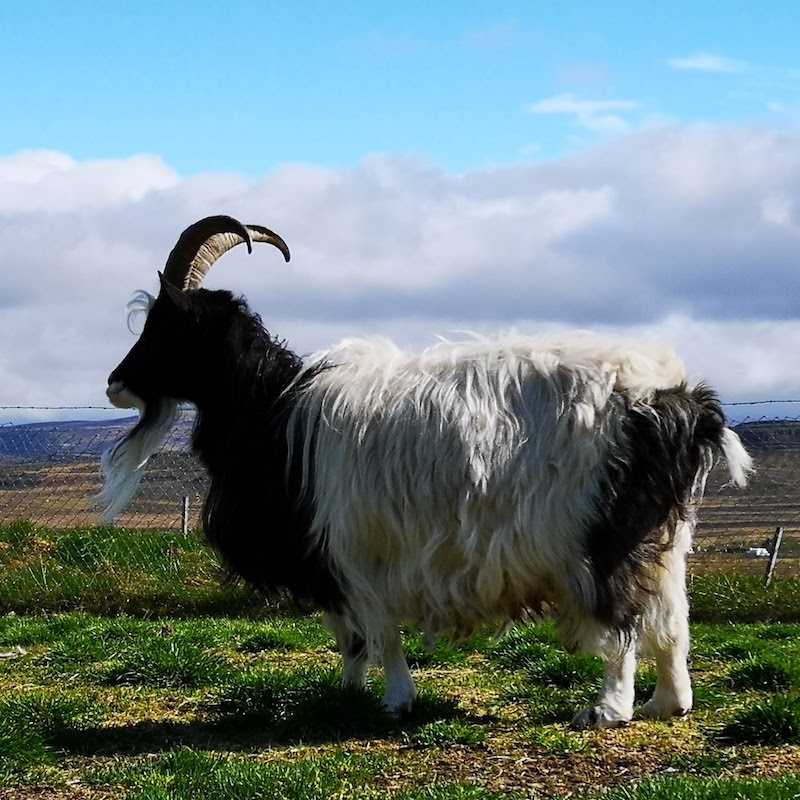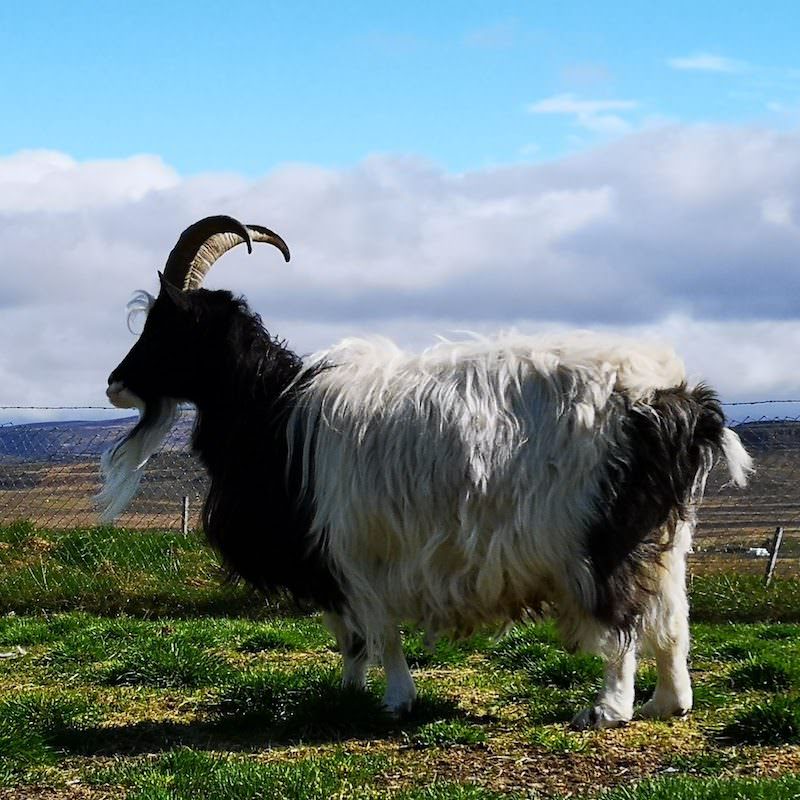 This one above is a famous GOT actor!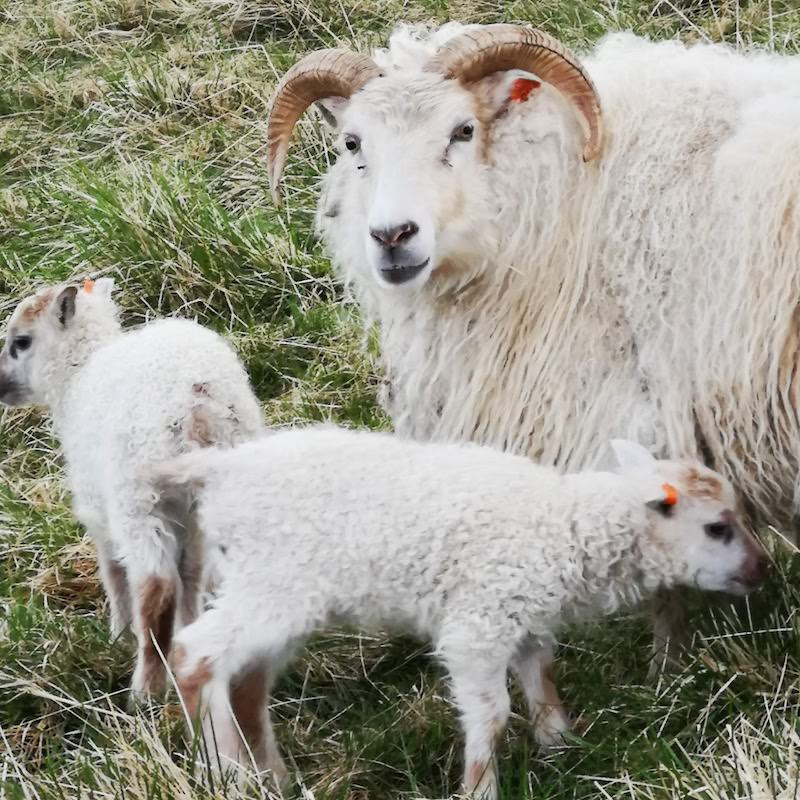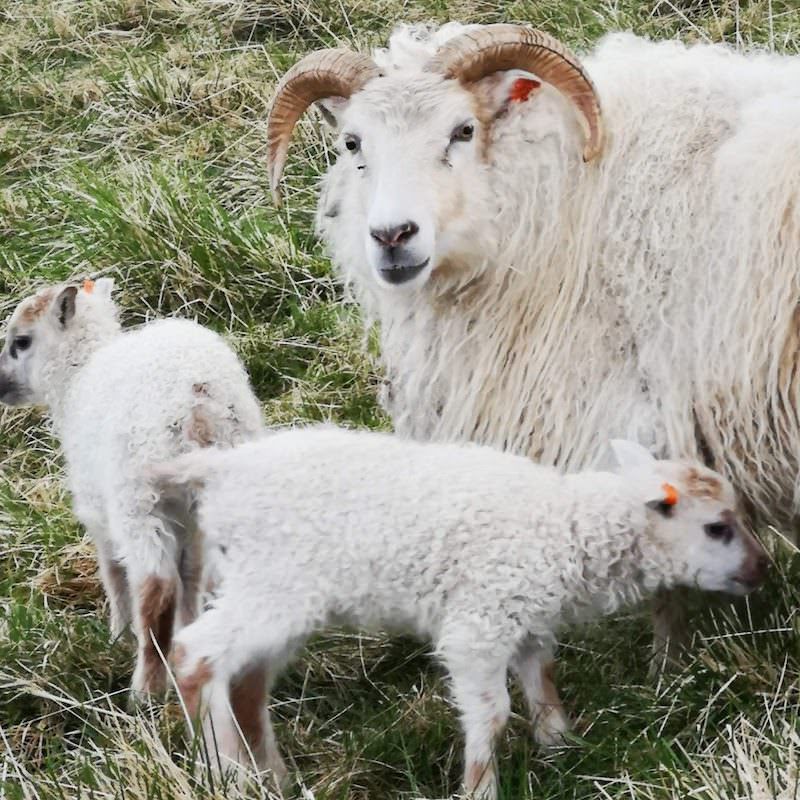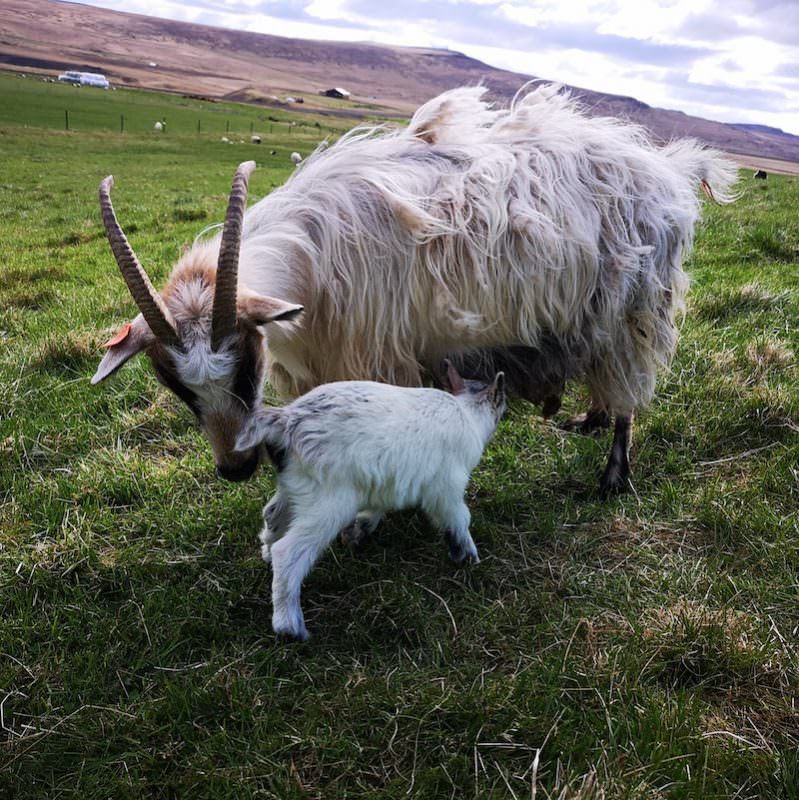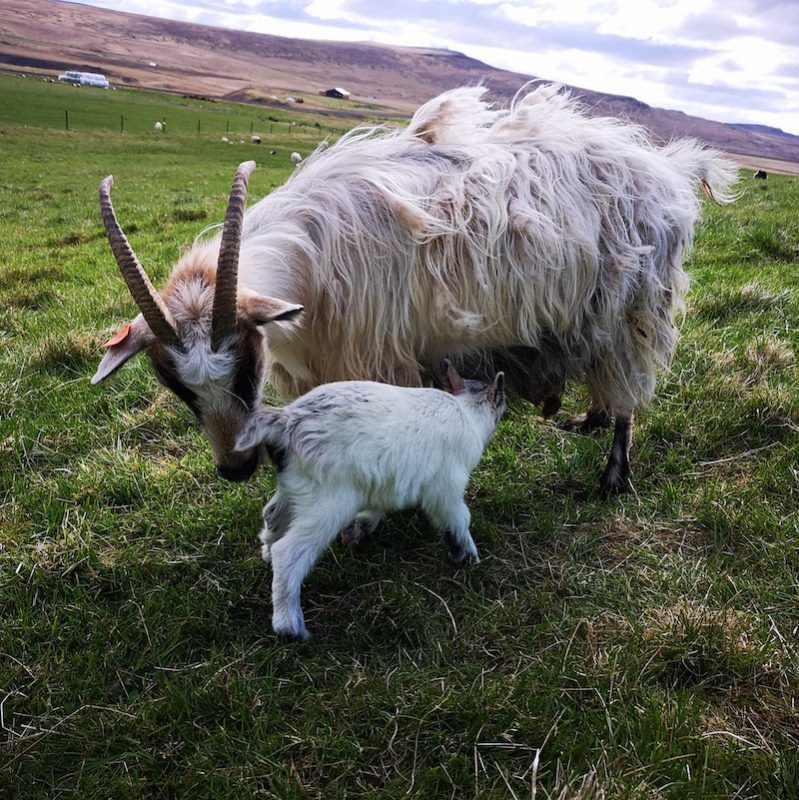 The knitting thematic of this tour was the traditional Icelandic shawls.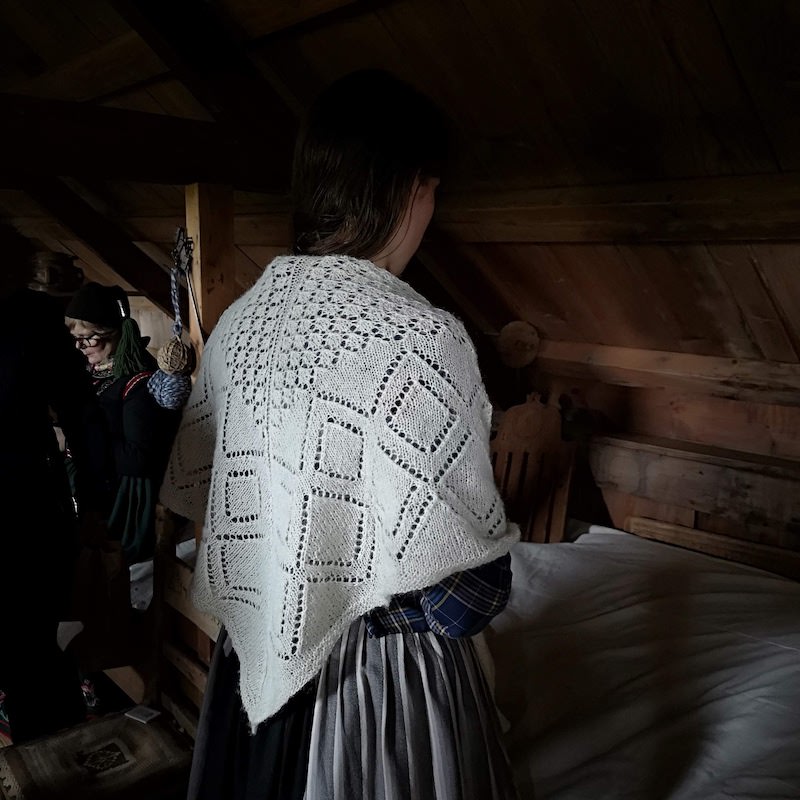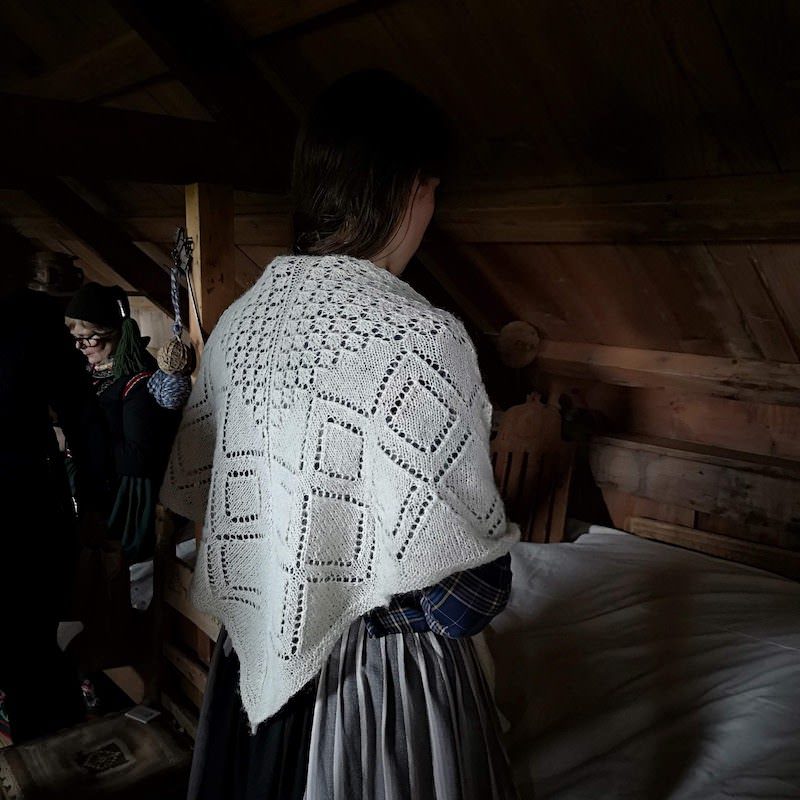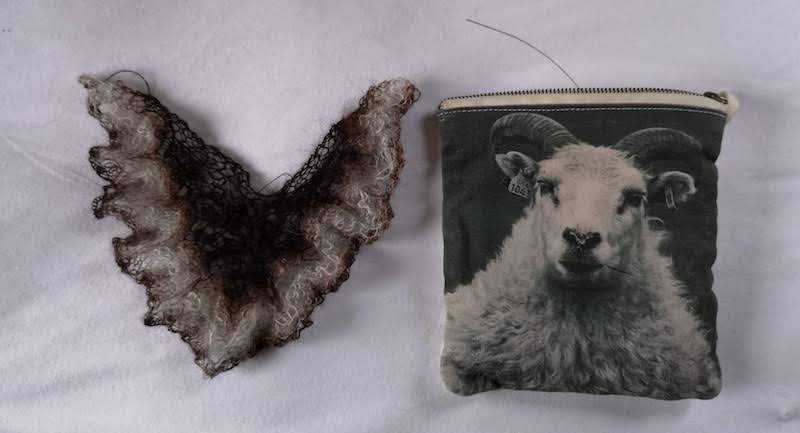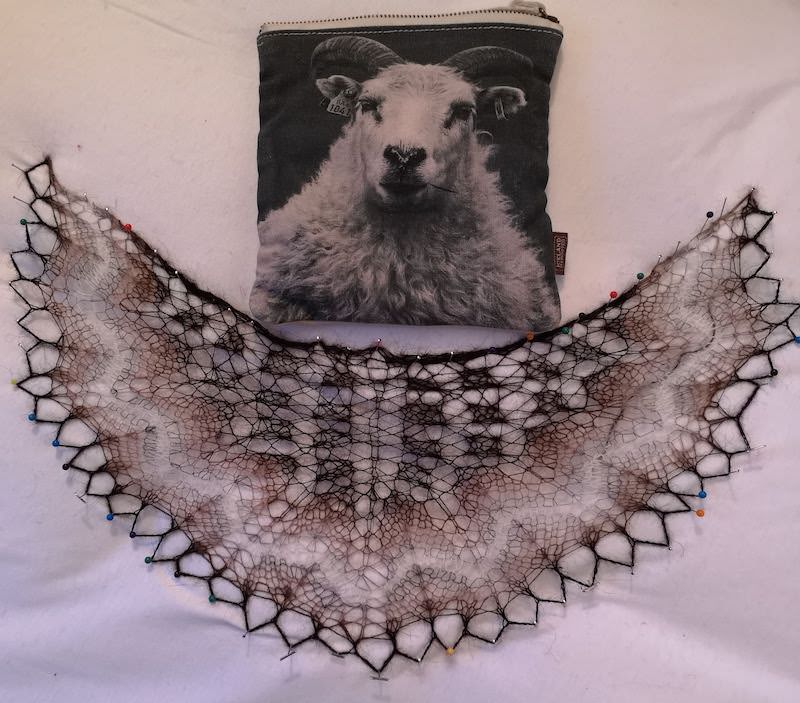 Always impressive: the before/after pictures!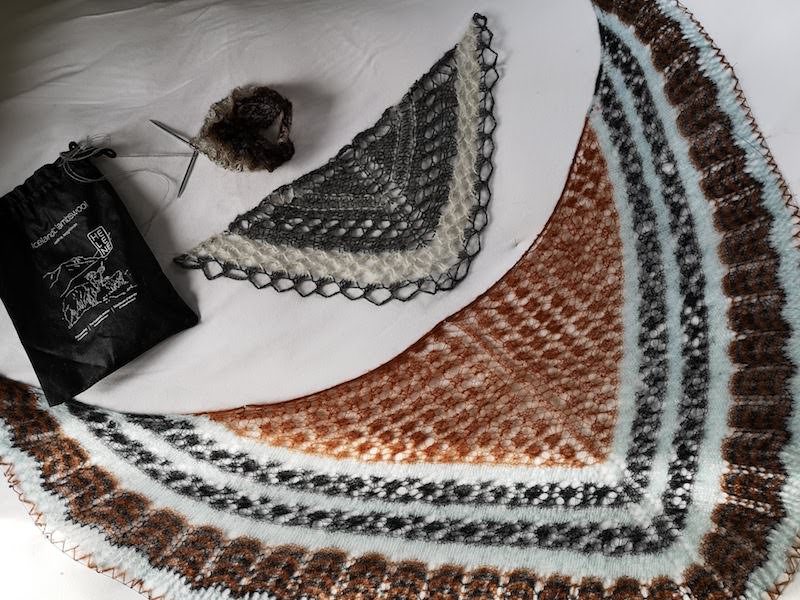 We reblocked one of my Icelandic Spring shawls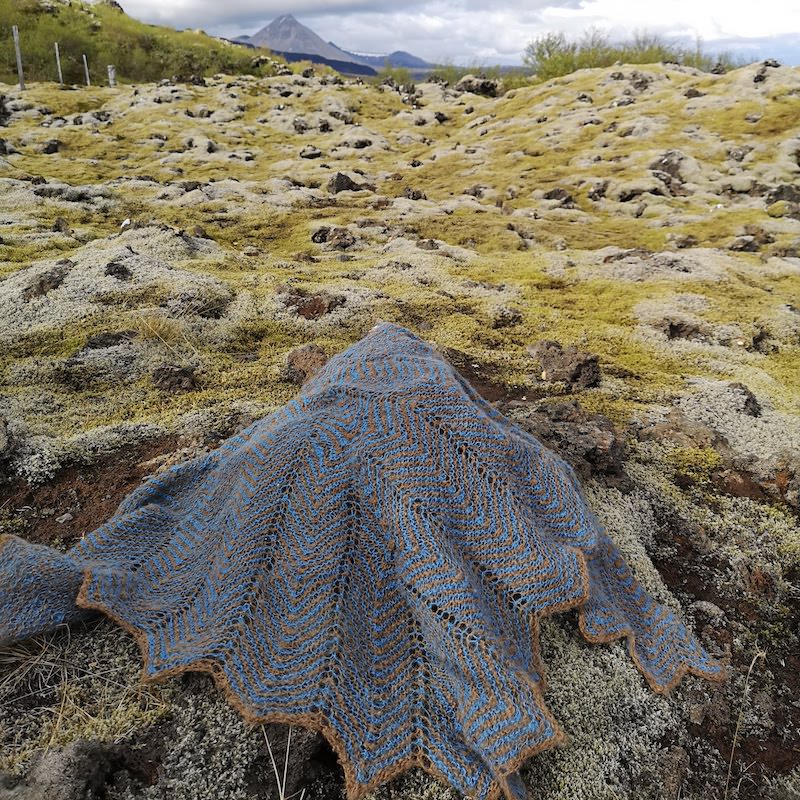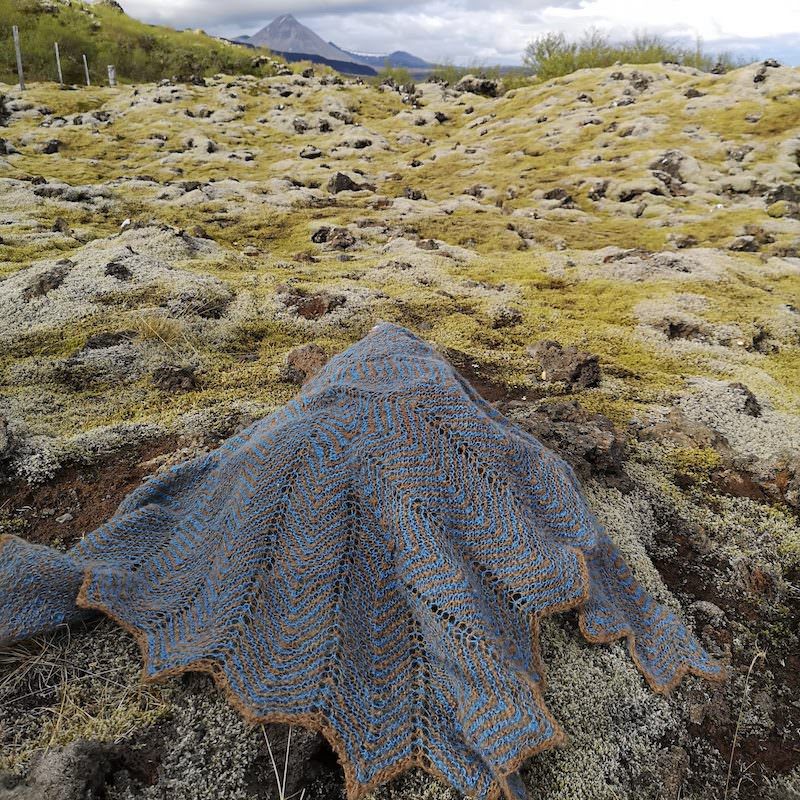 Randalin shawl blending in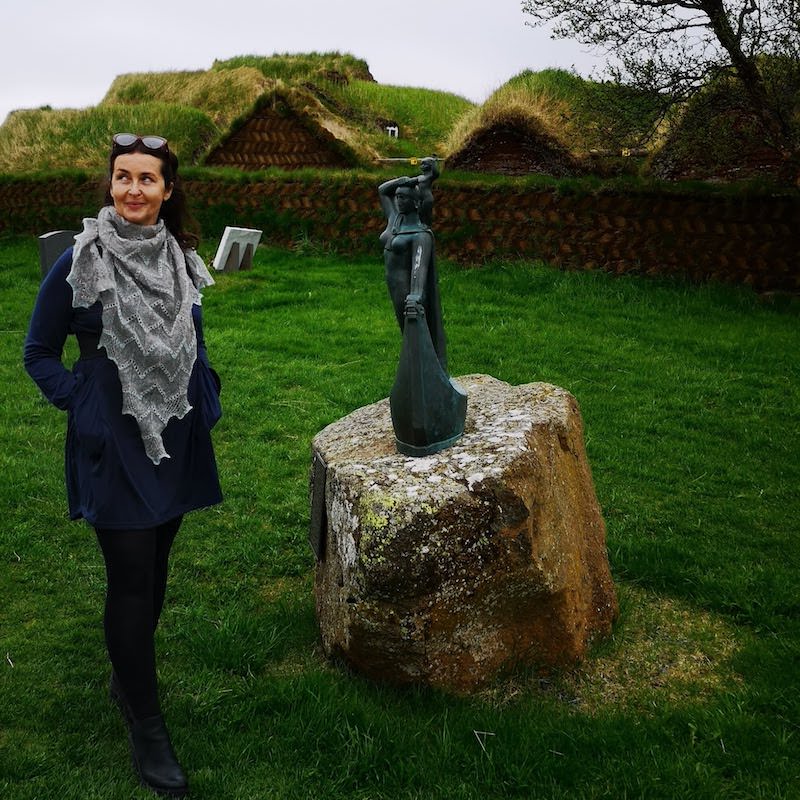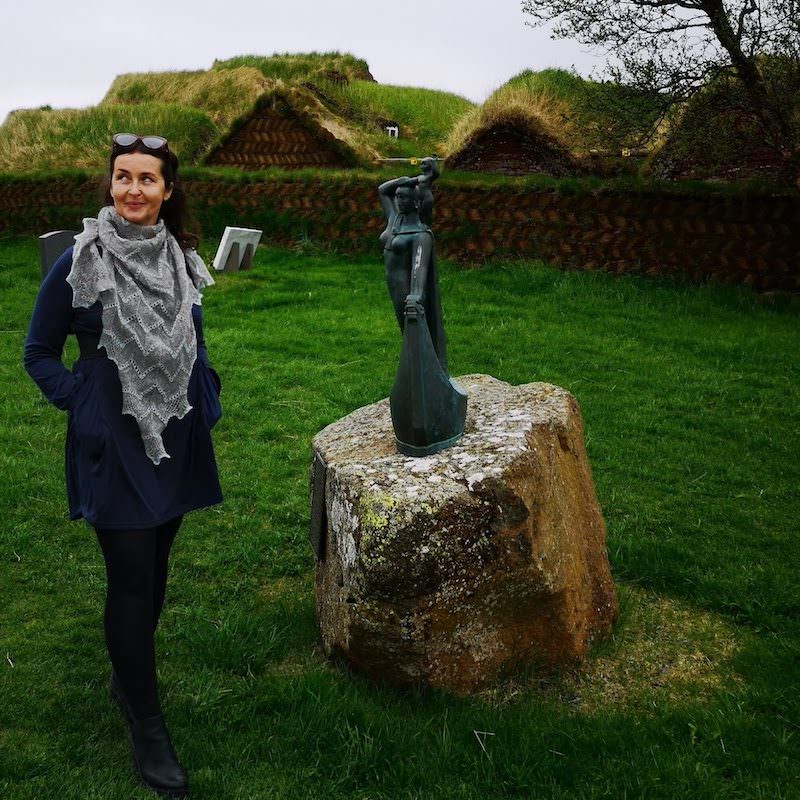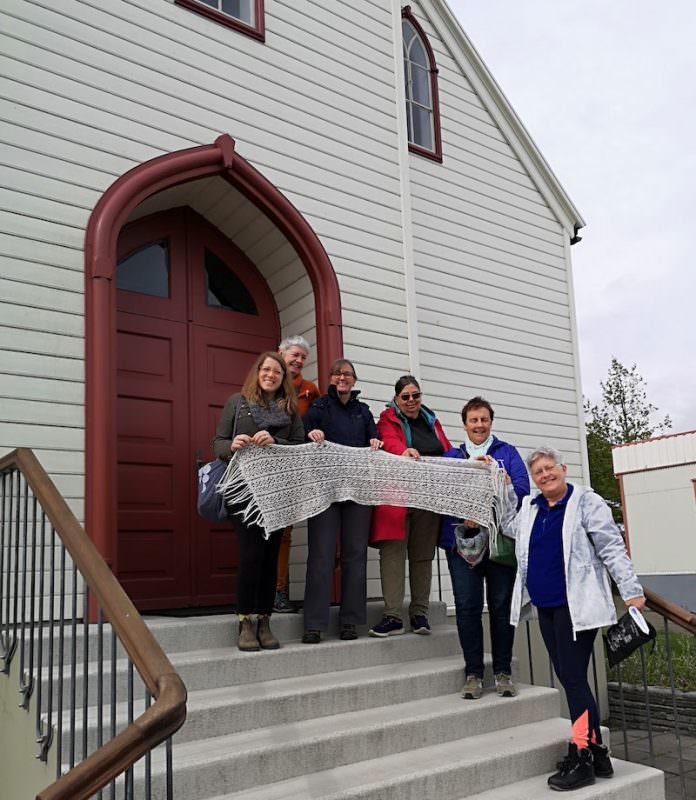 Halldóra shawl serving as a banner above and a larger version of Melrós beneath (I used all the yarn from the kit, continuing the stripes).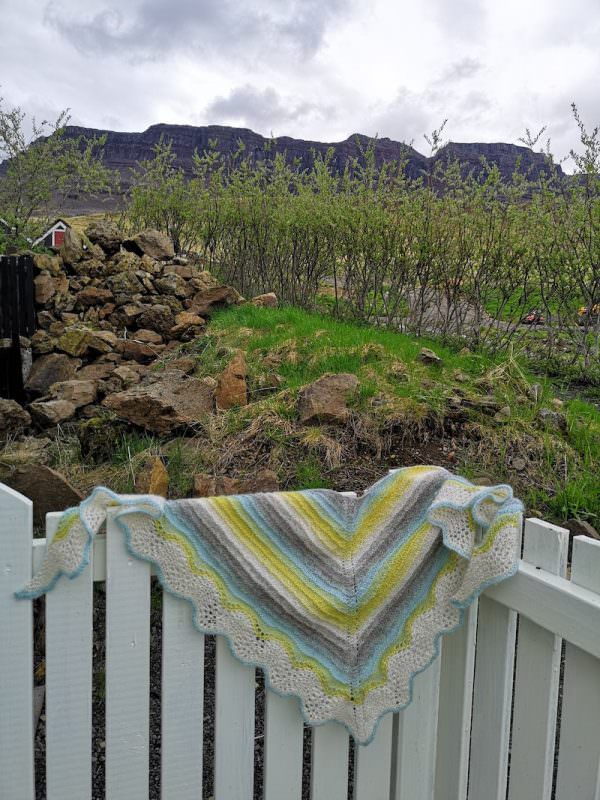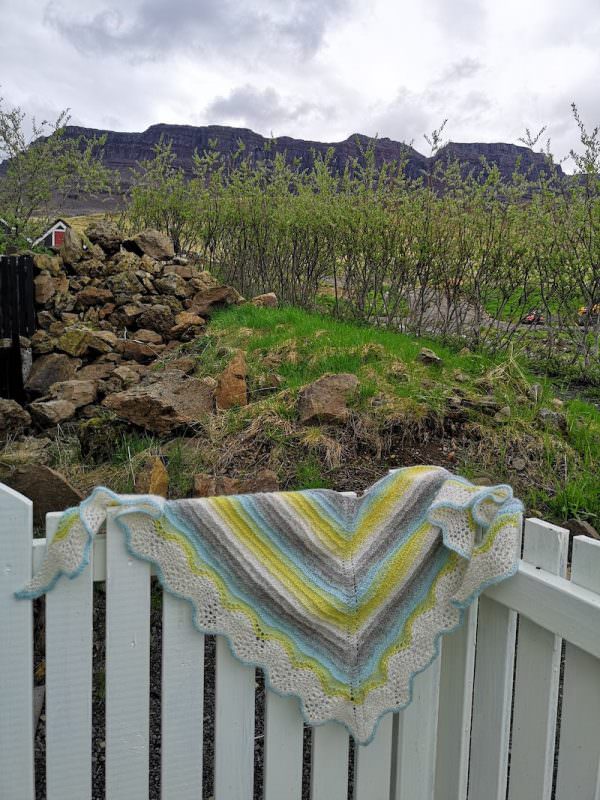 We had an insight in the past…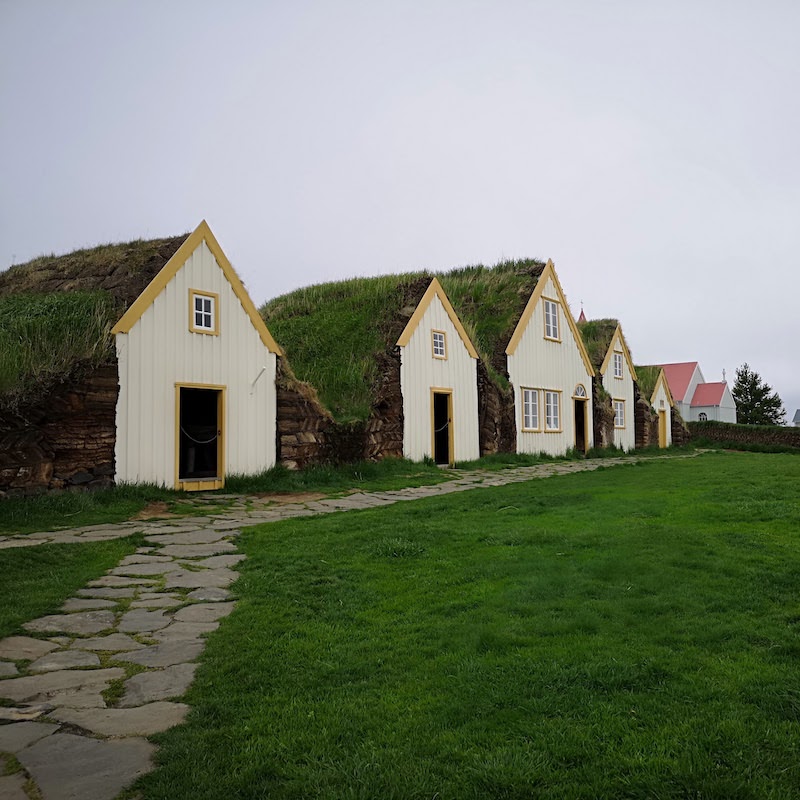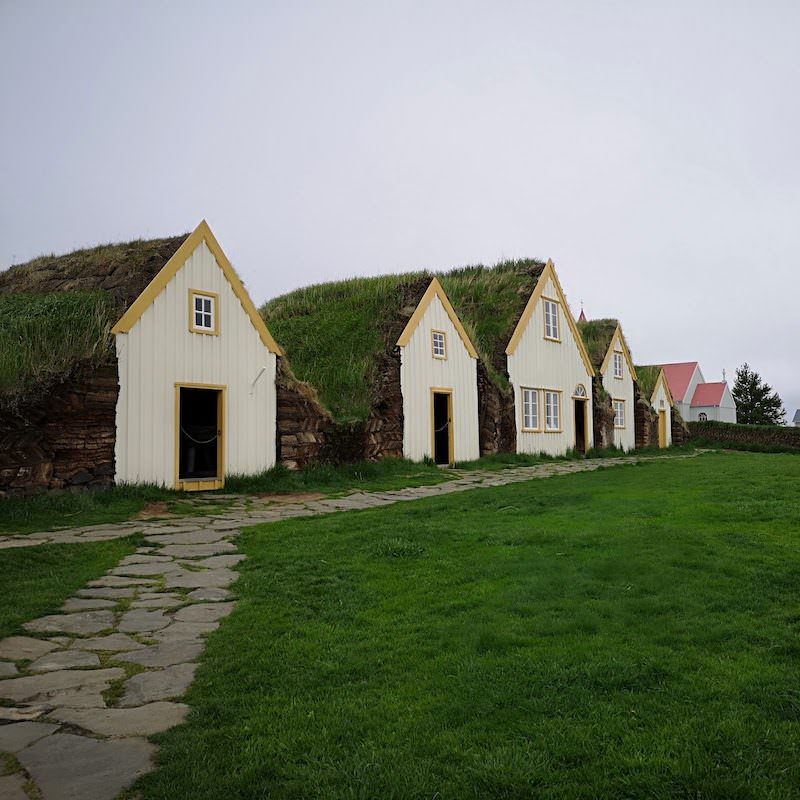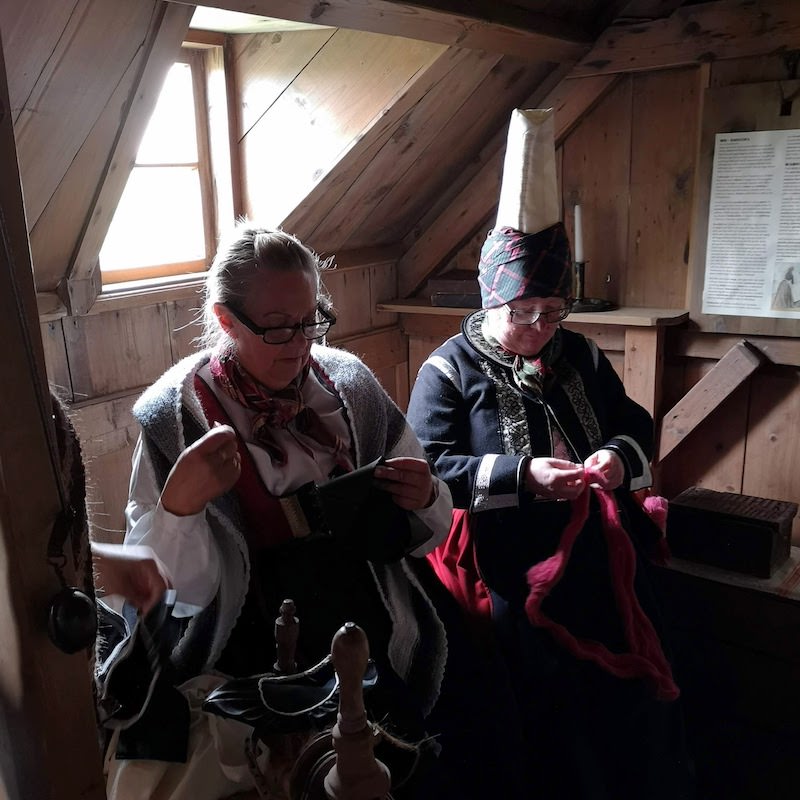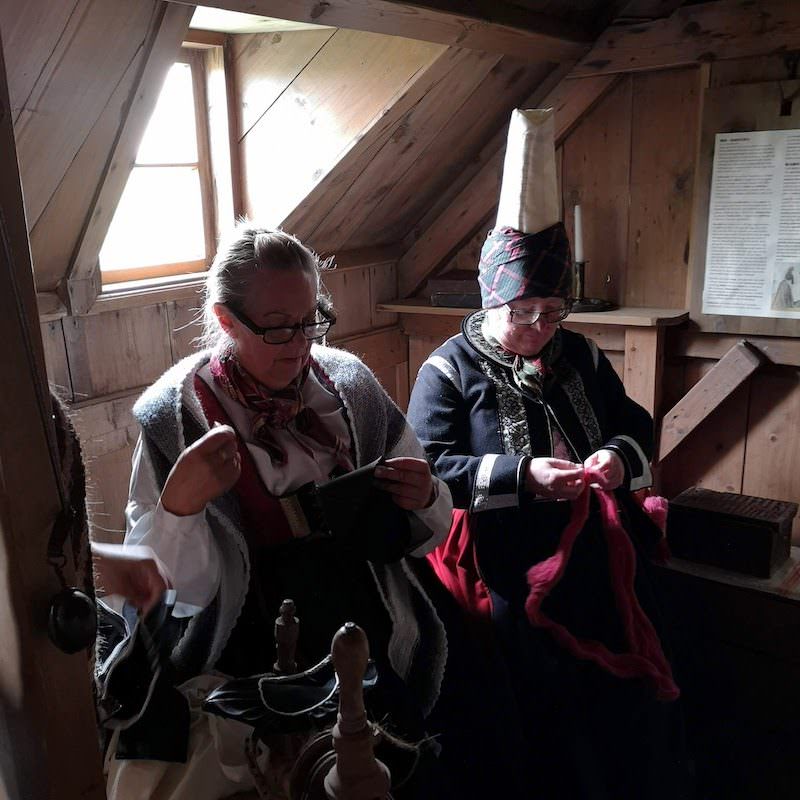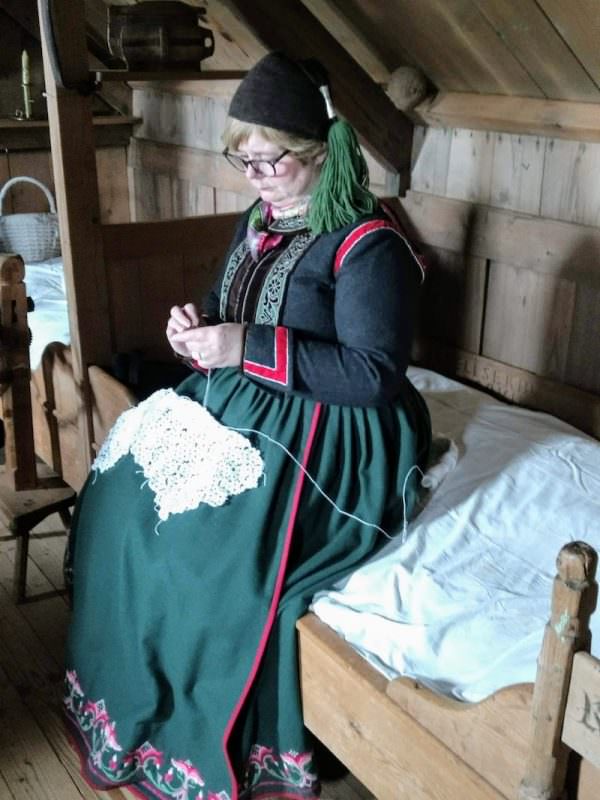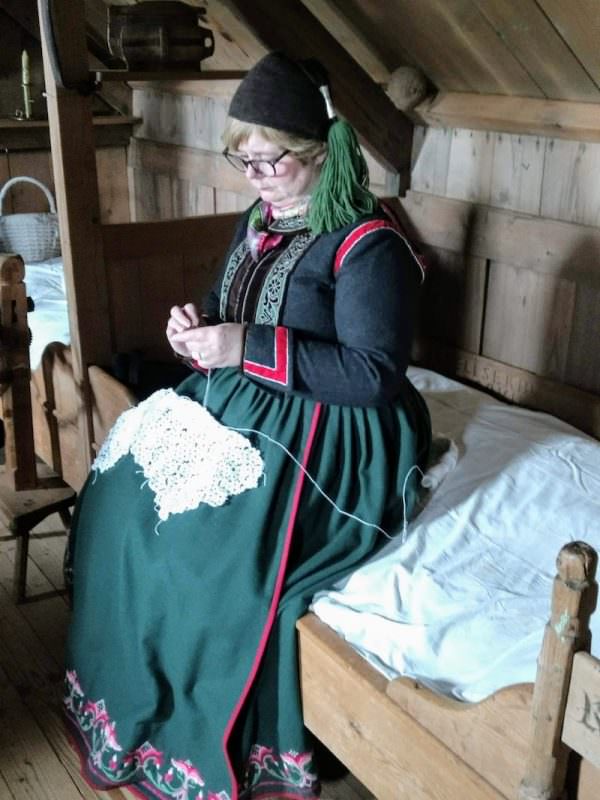 in the present…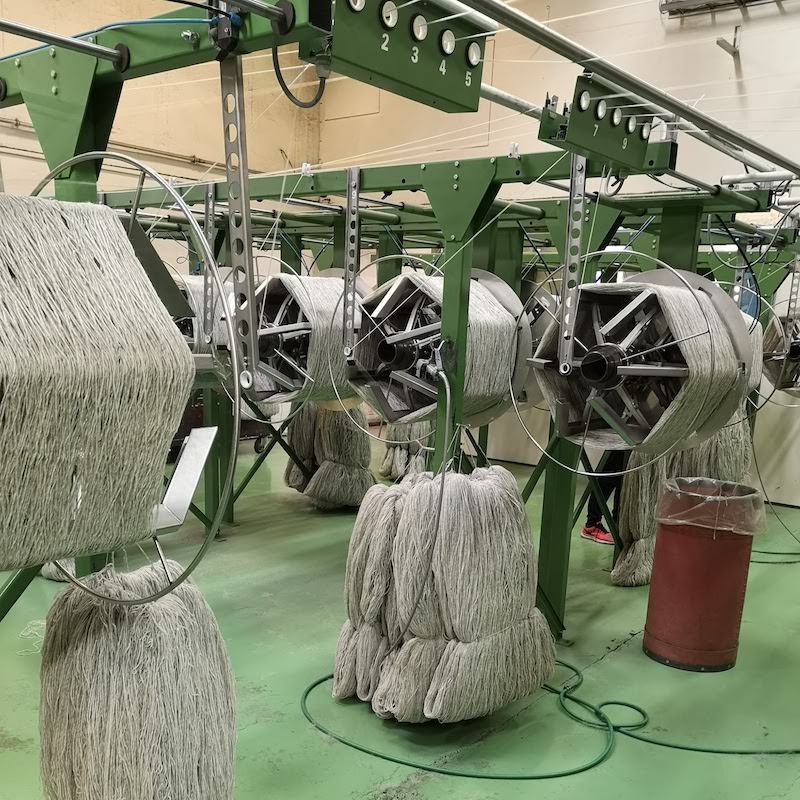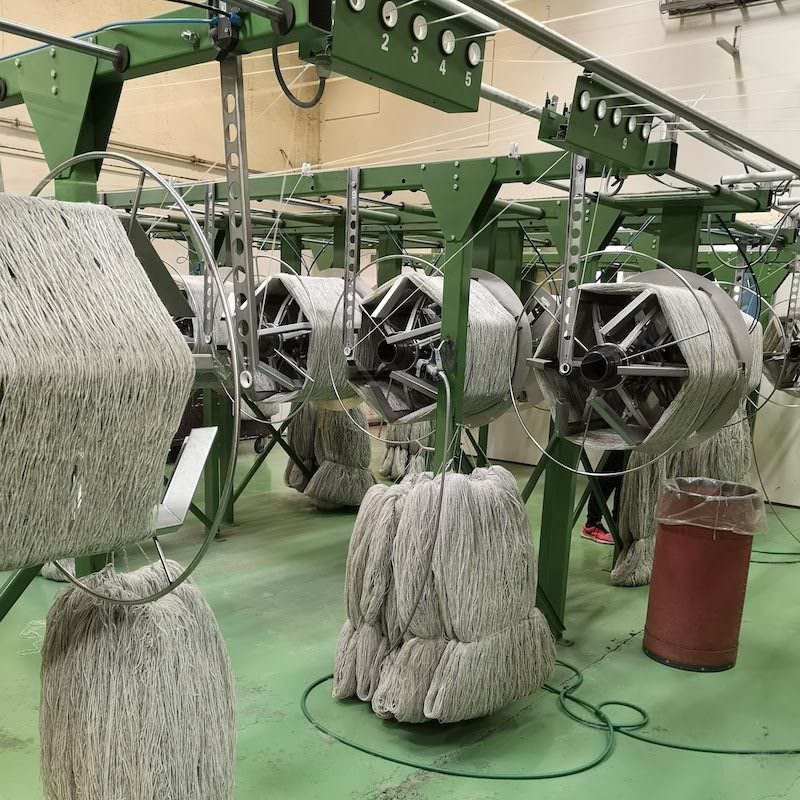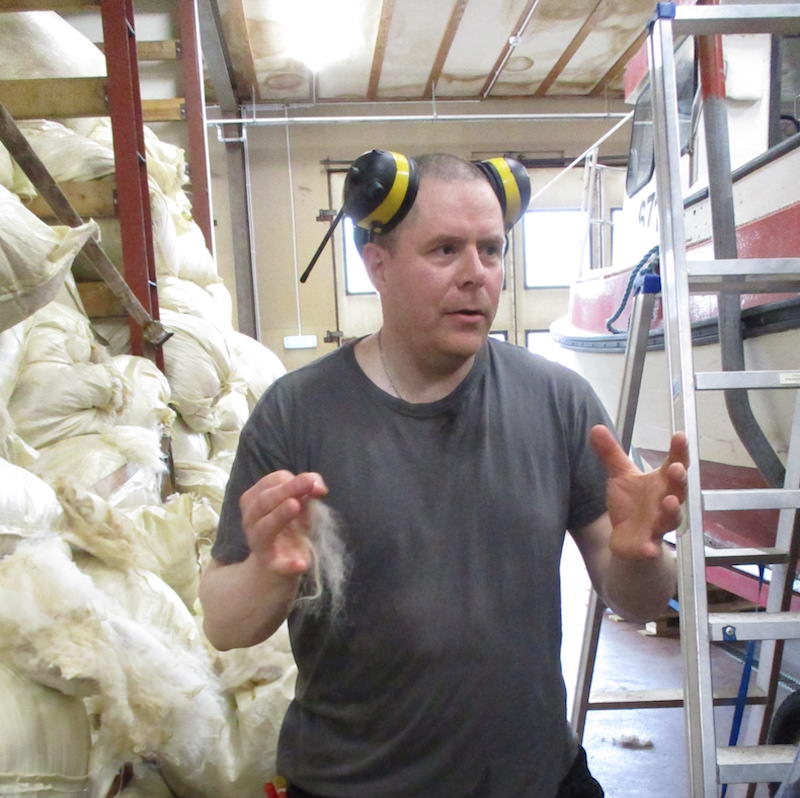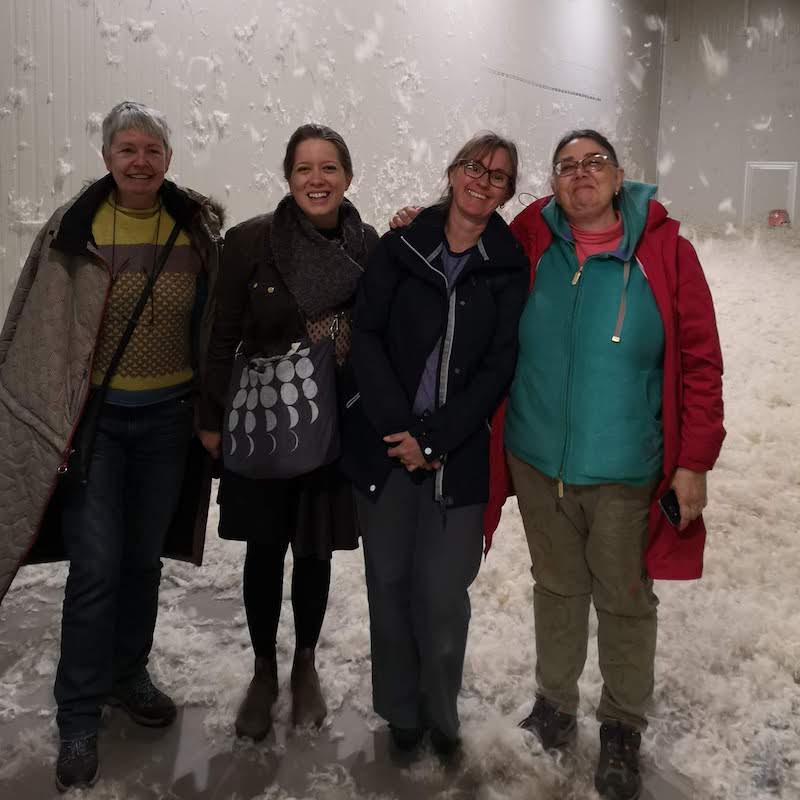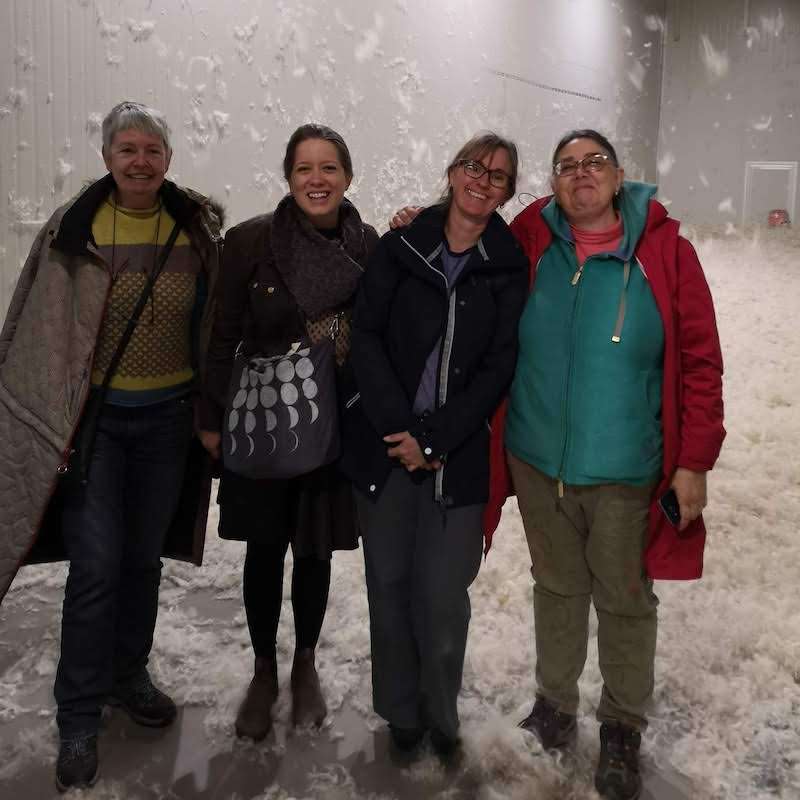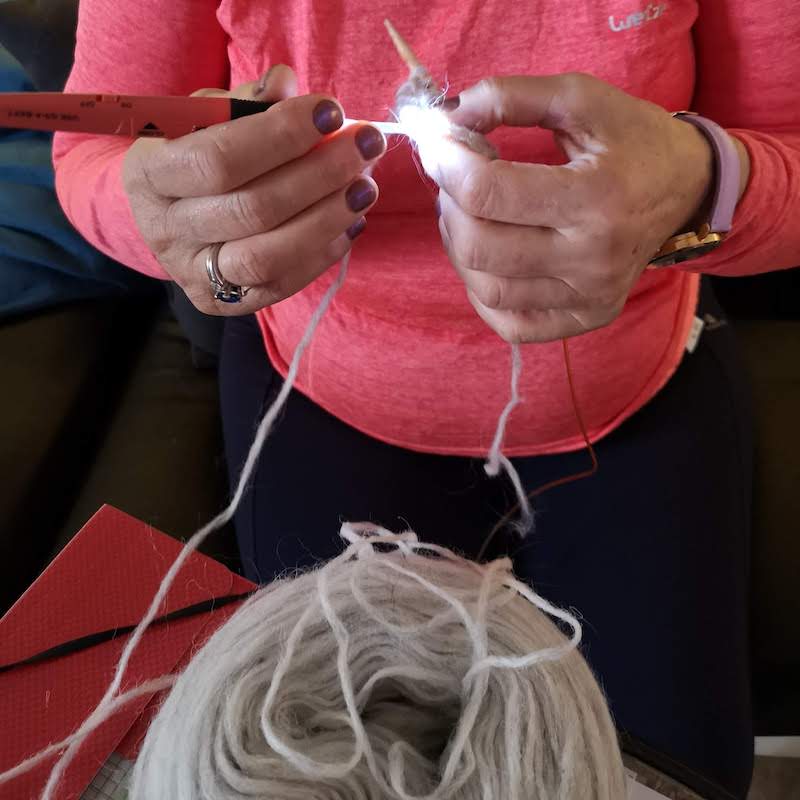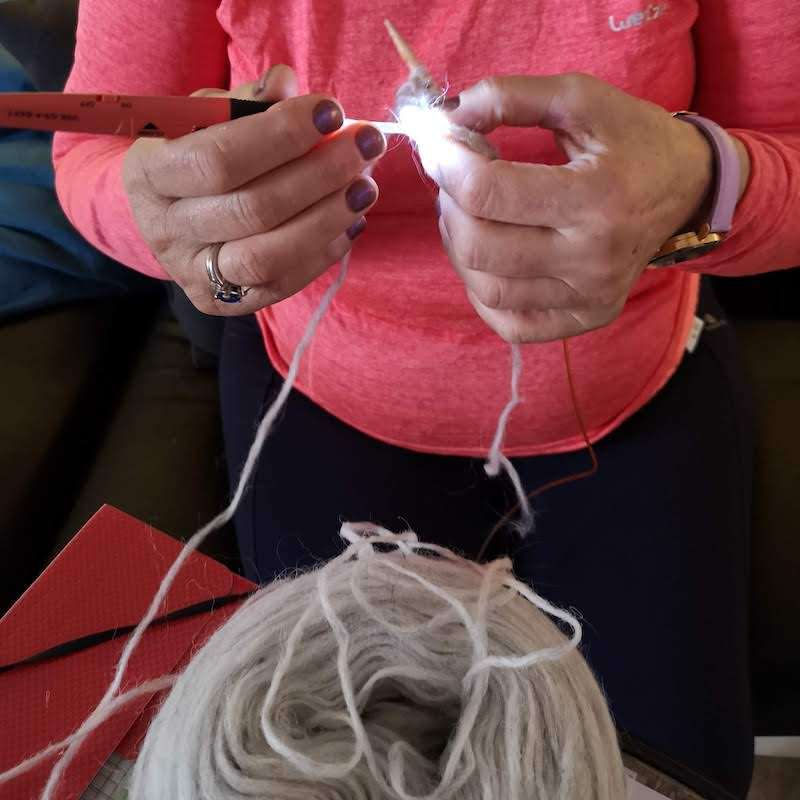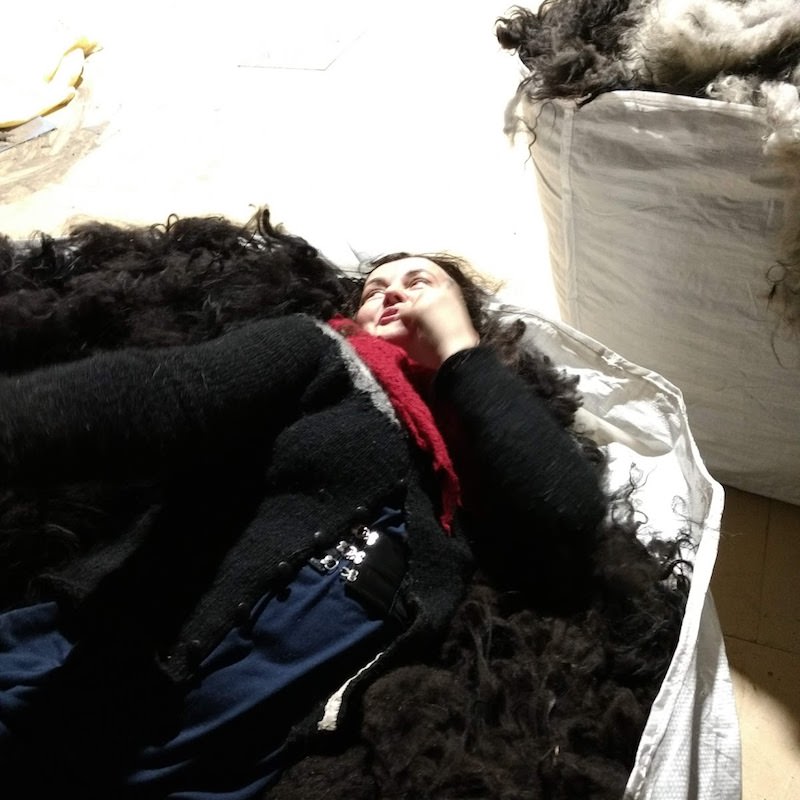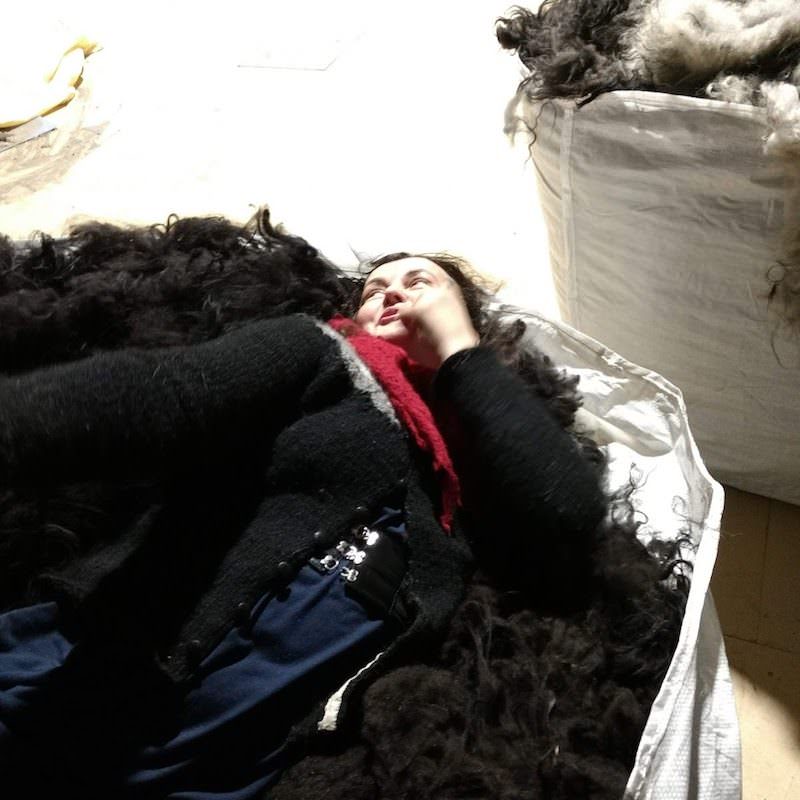 (Love Story yarn-to-be above)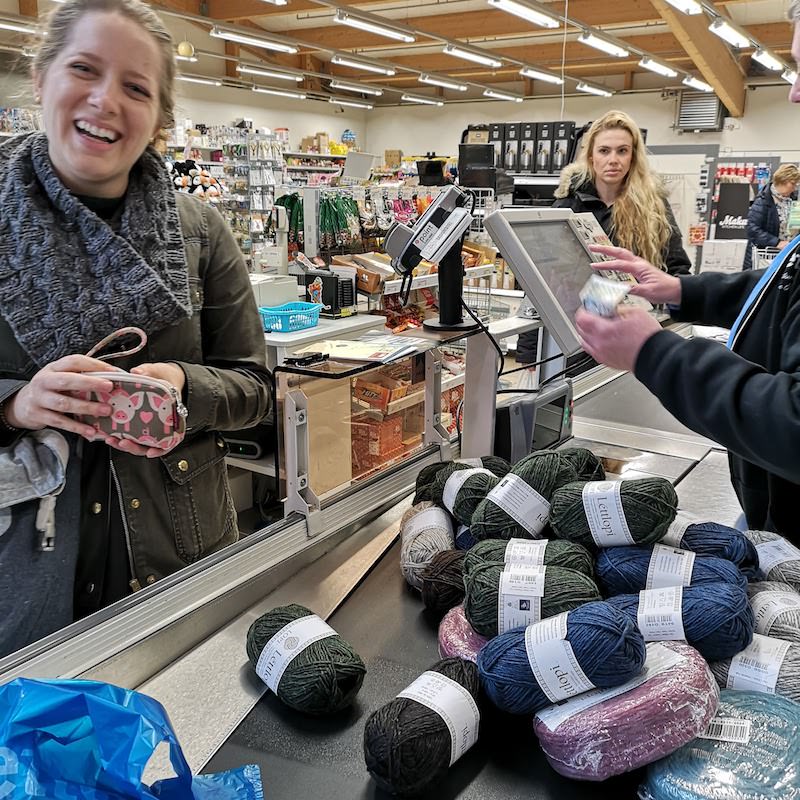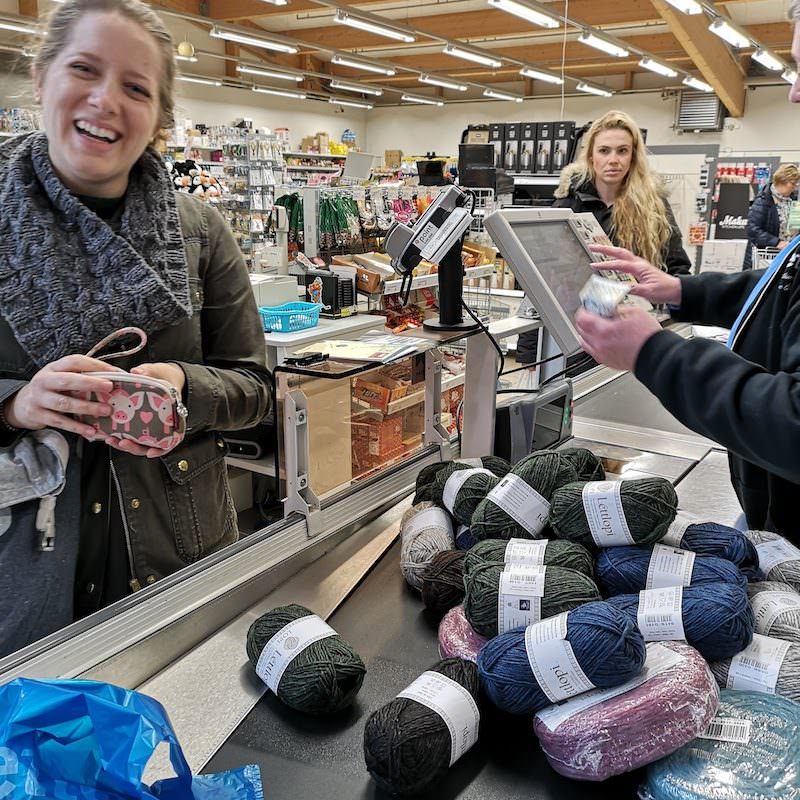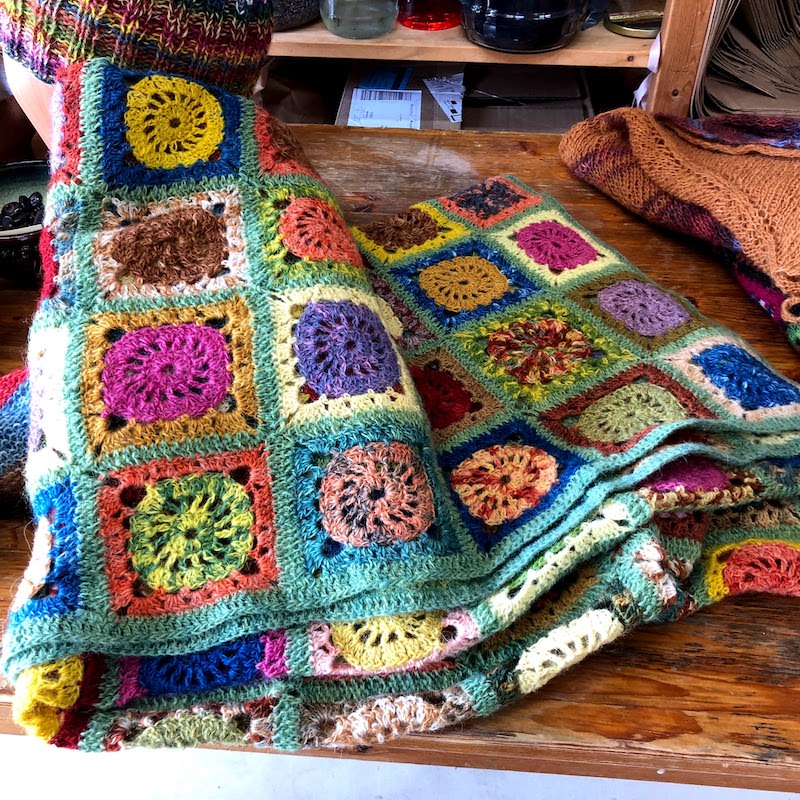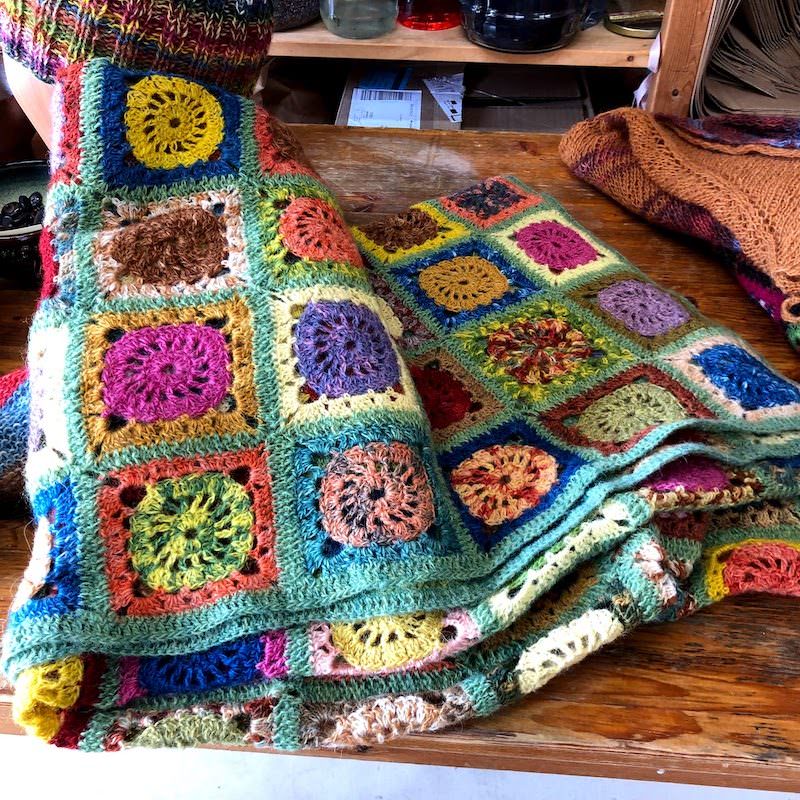 And most important, we had a wonderful time and beautiful sceneries!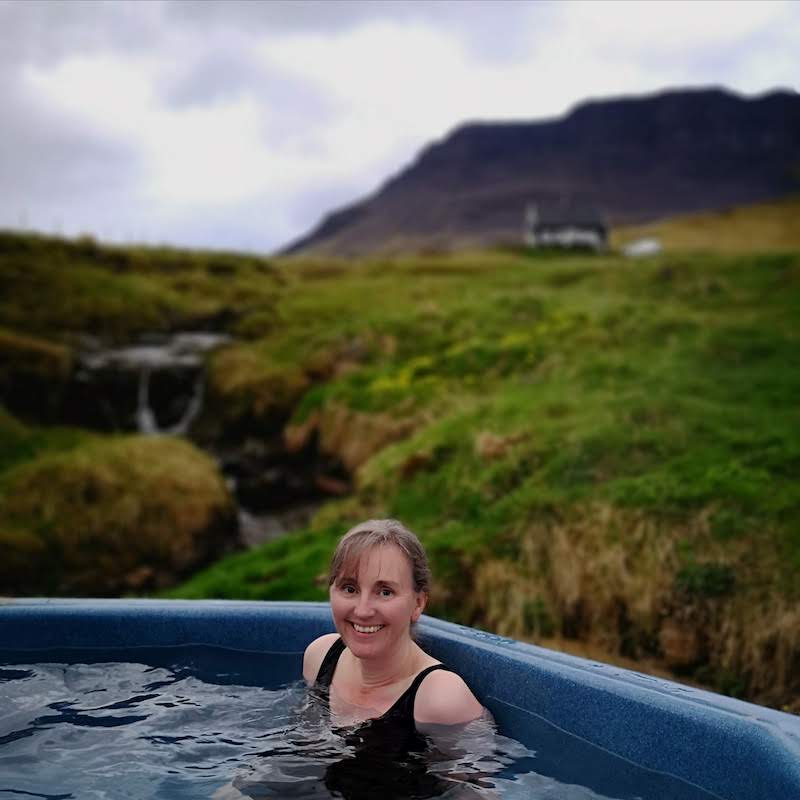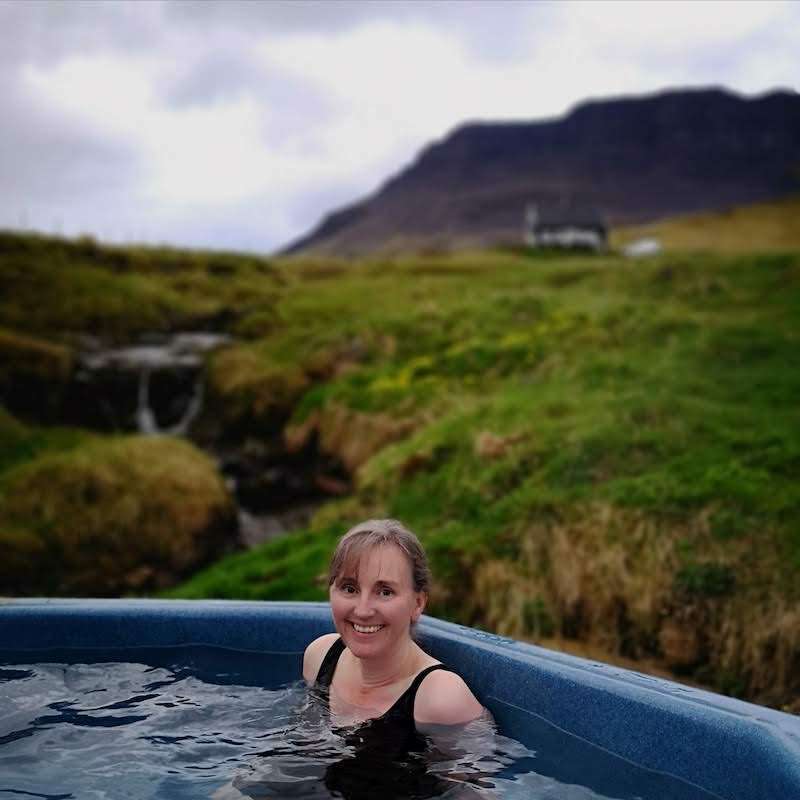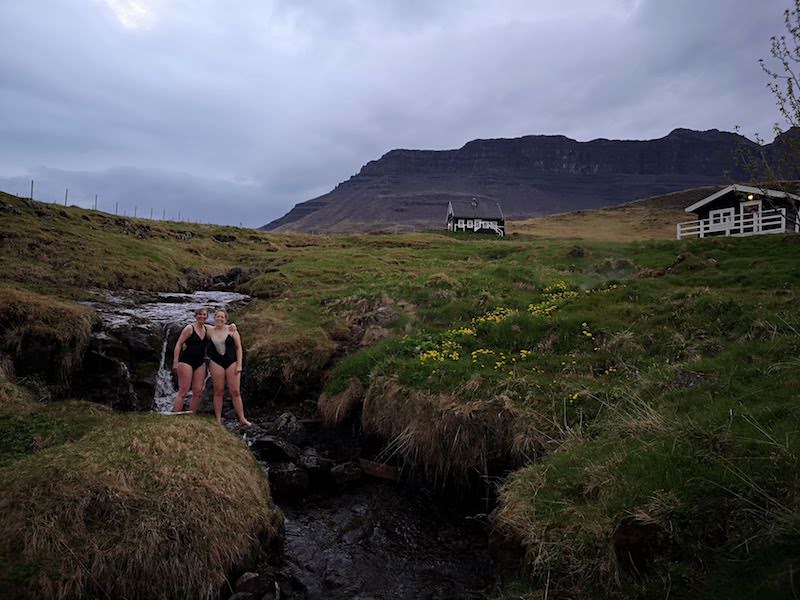 (and yes, it was too warm and they had to chill in the river!)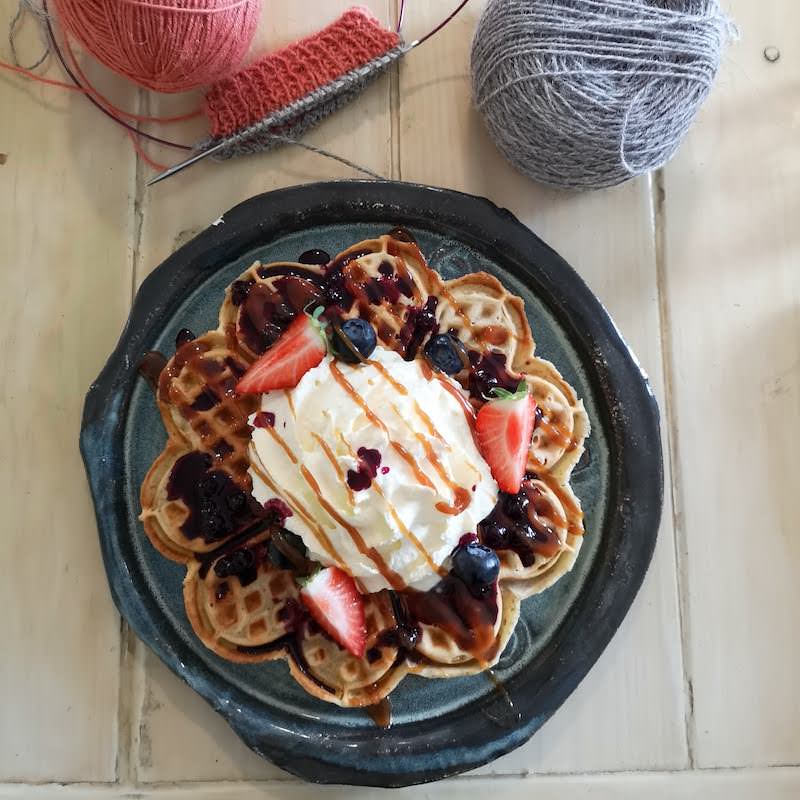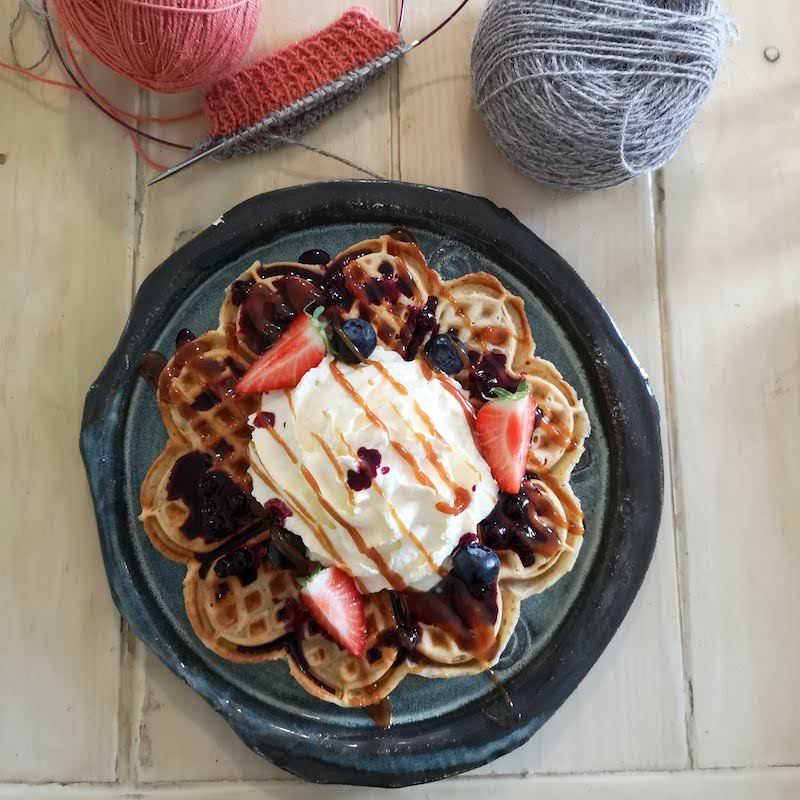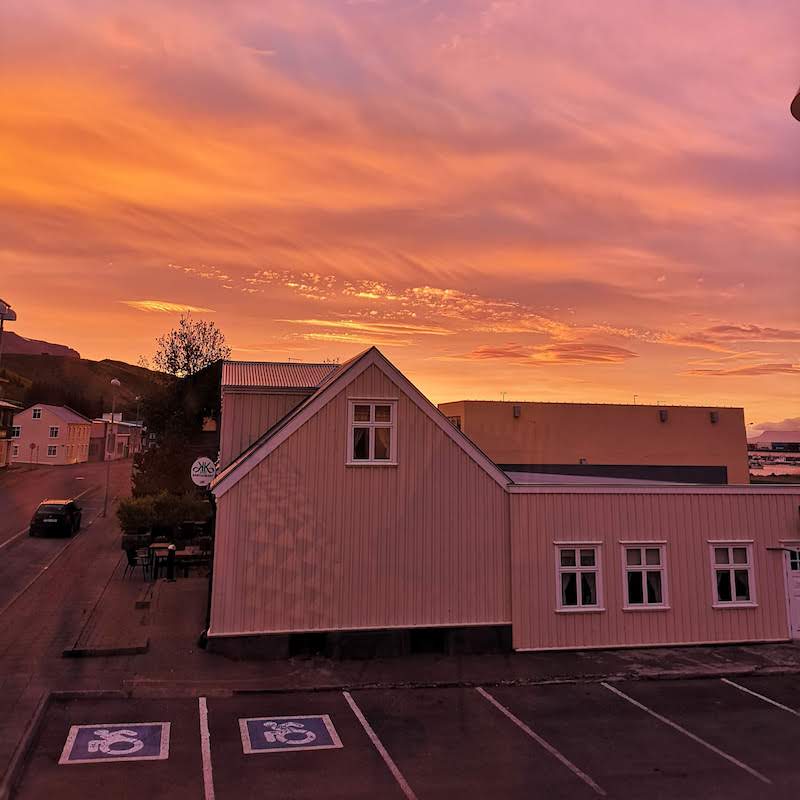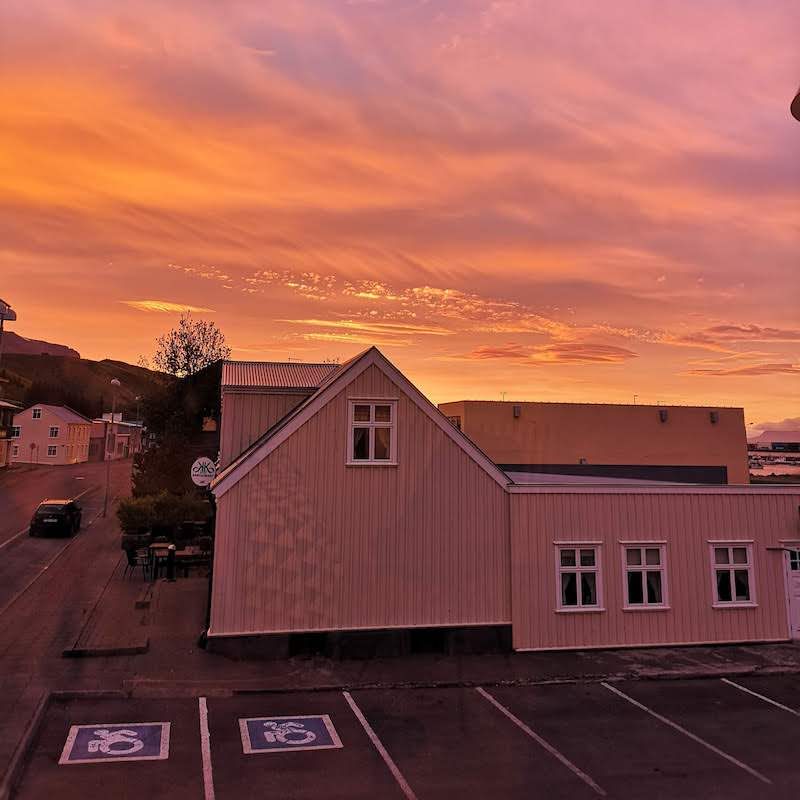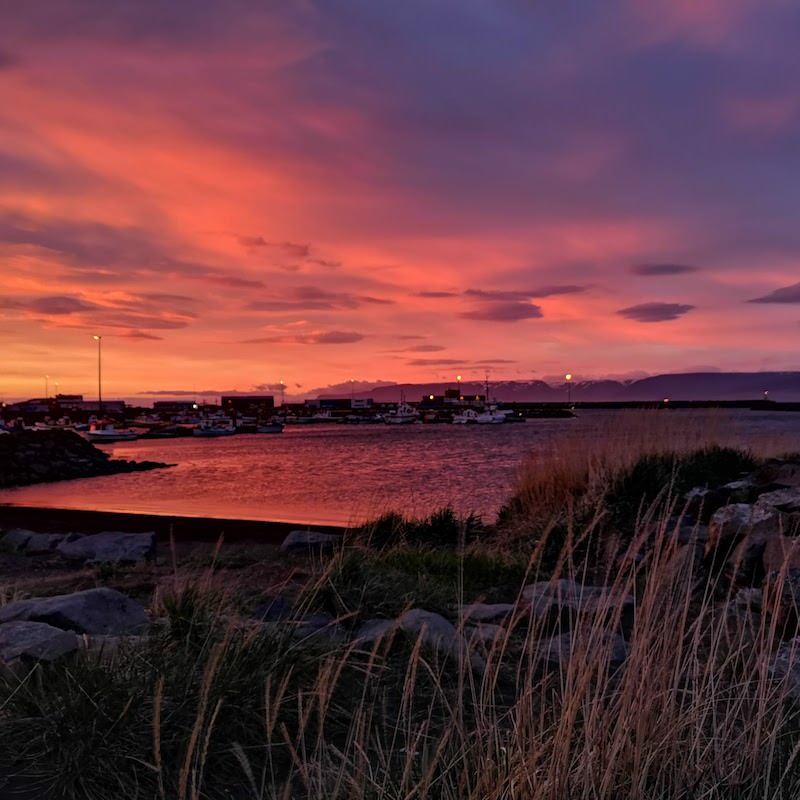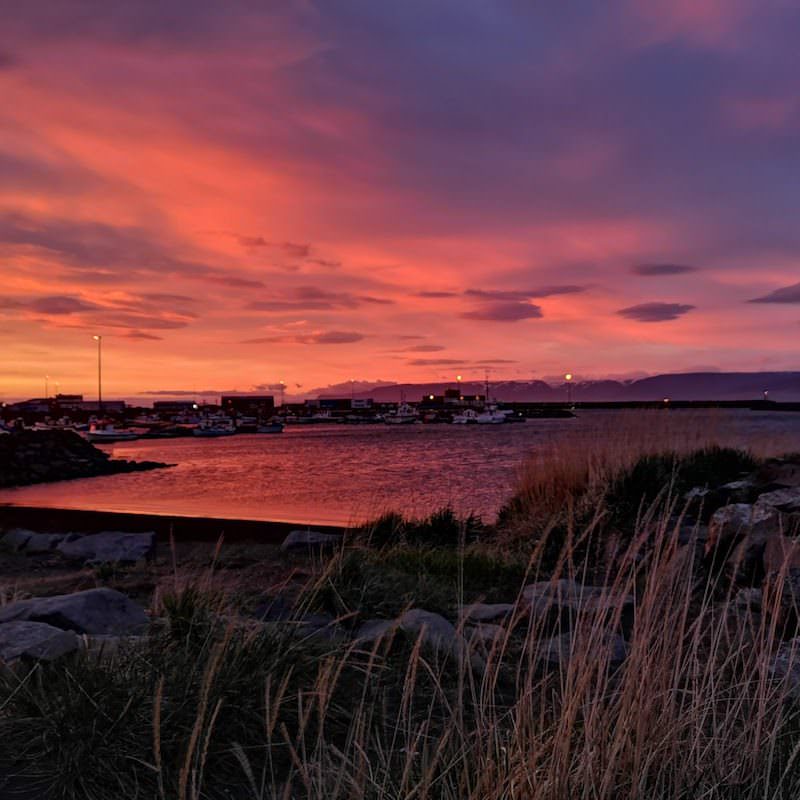 Ending the tour at my studio, "the little shepherd"!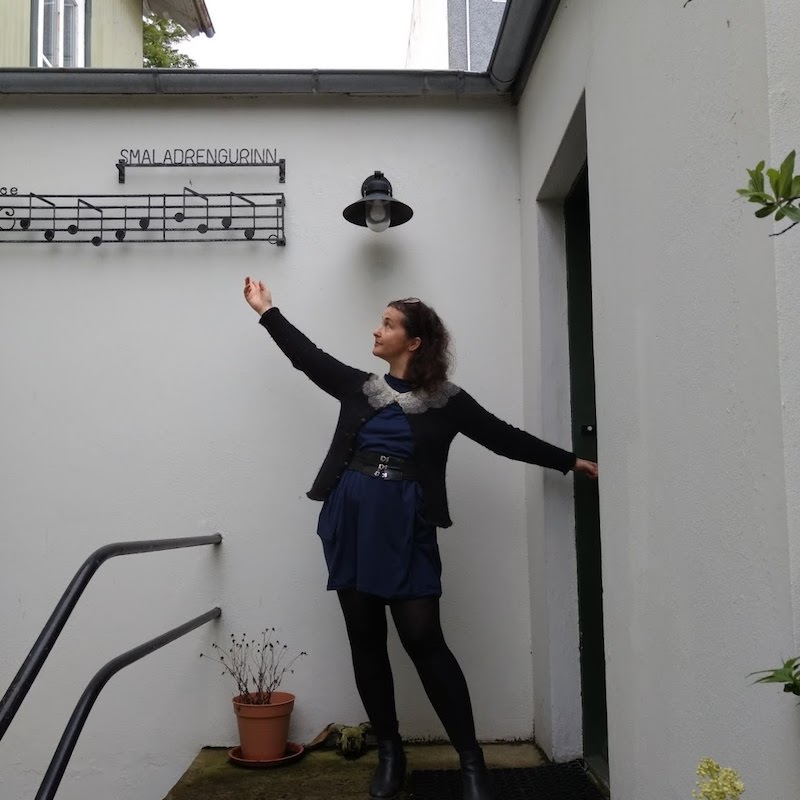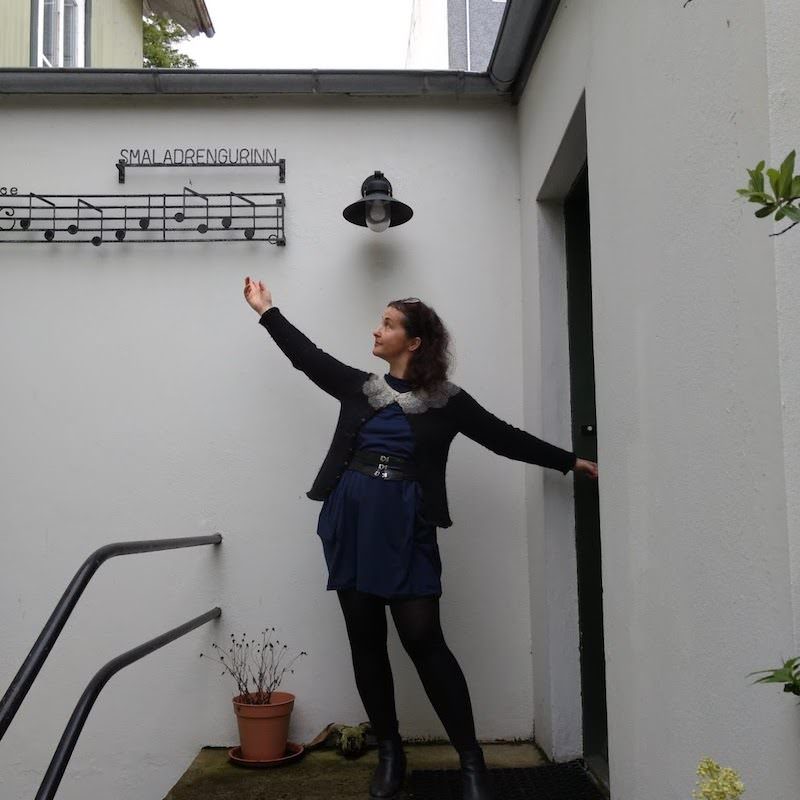 Much loves to you all for such a fun fun trip!
f you want to know more about this tour, have a look here.
The tours for 2020 will open for booking in September 2019. Register to my newsletter to be kept informed!