Getting ready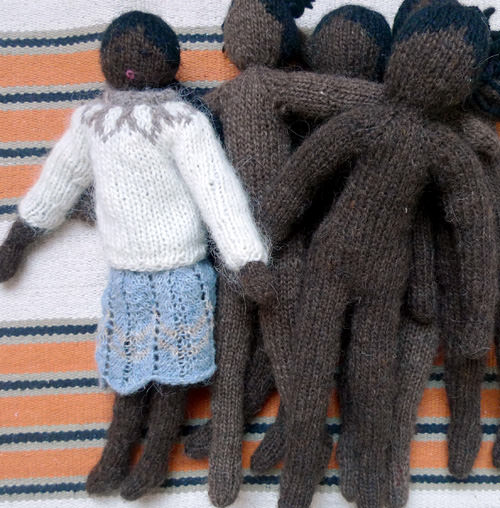 Olivia se prépare pour son voyage à Paris où elle assiste au
Salon de la poupée noire
 samedi 3 décembre à la Bellevilloise, 19-21 rue Boyer, de 10 à 18h, M° Gambetta.
Olivia is preparing for her trip to Paris where she's participating at the Black dolls festival on Saturday 3rdn décember at la Bellevilloise, 19-21 rue Boyer, from 10AM to 18PM, M° Gambetta.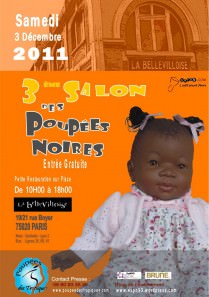 "Les poupées noires, ce ne sont pas seulement des jouets mais une passerelle pour la tolérance et la  compréhension"… pour en savoir plus sur l'histoire et l'importance des poupées noires, allez-donc sur
ce site
très intéressant. 
It is very important for children to identify to the dolls they are playing with. Black dolls are more than just toys: they are a tool for tolerance and comprehension. This website is talking about the history and importance of black dolls: it's in French but there are some nice examples of dolls.
J'y aurais des
kits
de la poupée Olivia, dans différents coloris, mais aussi poupées toutes tricotées. Ce que je préfère, c'est broder leurs yeux et leur bouche et leur donner ainsi leur personnalité. Toutes les poupées que vous faites sont ainsi toutes différentes avec des caractères parfois bien trempés, comme vous pouvez voir sur le blog
Bon voyage Theodora! 
Un fois n'est pas coutume, non pas tricot mais couture pour habiller ces demoiselles, avec des chutes de tissus et des bouts de tee-shirt. 
I will have kits of the doll Olivia, in all sorts of shades, but also ready knitted dolls. What I like best is to sew on their eyes and mouth, it gives them a unique personality and they are all different. All the dolls you make have their very own personality as you can see also on the blog Bon voyage Theodora ! No knitting for once but sewing to dress up a bit those misses; with all sorts of fabrics and recycling old tee-shirts.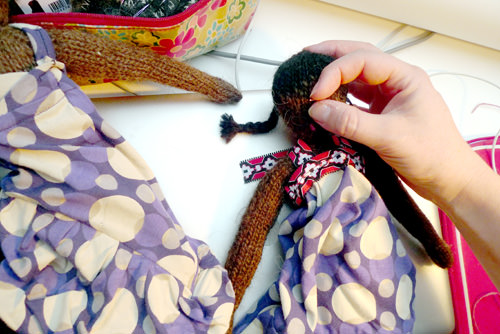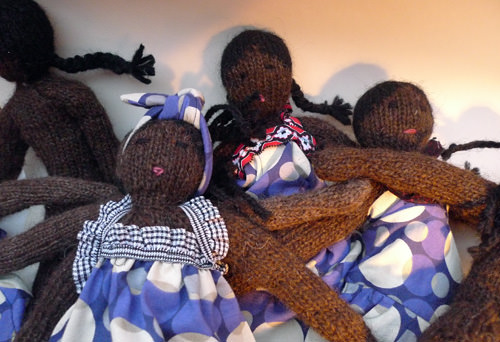 Ces demoiselles ont vu le jour (été tricotées) en Norvège où j'ai passé mes vacances cet été. 
Those misses were "born" (knitted) in Norway where I spend my summer vacation.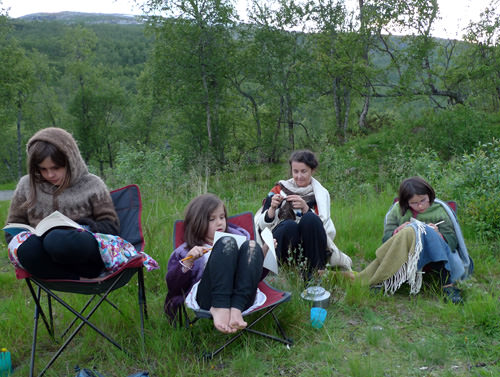 You recognize the girls sweaters, don't you? Olga as always!
Vous reconnaissez les pulls des filles, n'est-ce pas? Olga comme toujours!