Here is part 4 of my little trip to the Westfjords, shared with you through the handknits I brought with me. And I seem to have packed a lot of shawls… Thórhildur, Fína hyrna and now Skakki!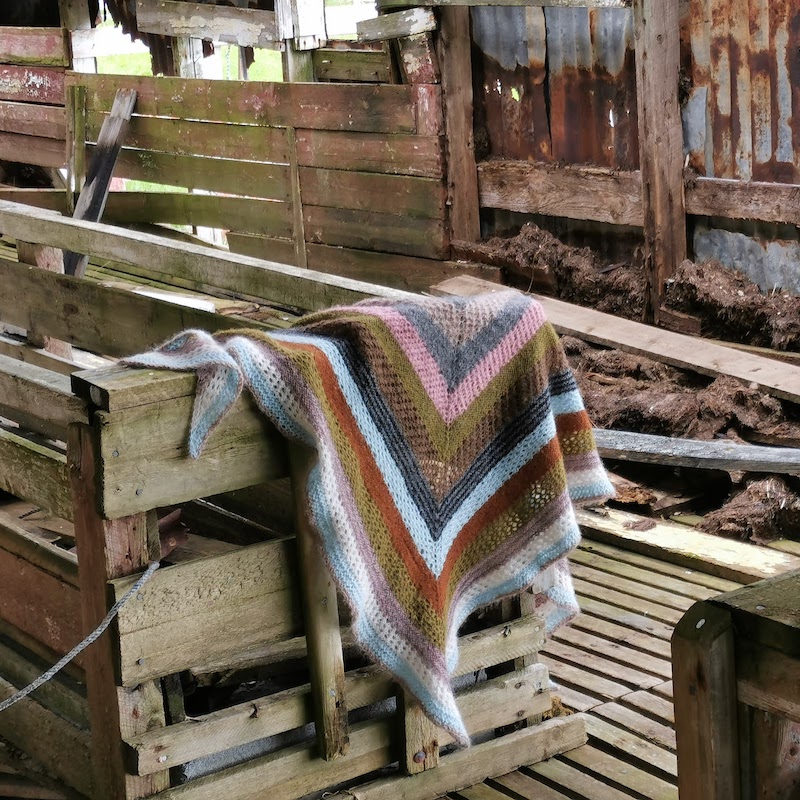 I took with me the colorful version I had made from  left overs of my Gilitrutt yarn and I was amazed how well it blended in the old deserted farmhouses that can be found all over the Westfjords.
Here is a picture of my original Skakki in one color: a picture also taken in an bandonned farmhouse, but in the East fjords sone years ago! You can see more picturyes and read about the making of the Skakki shawl in this blog spot.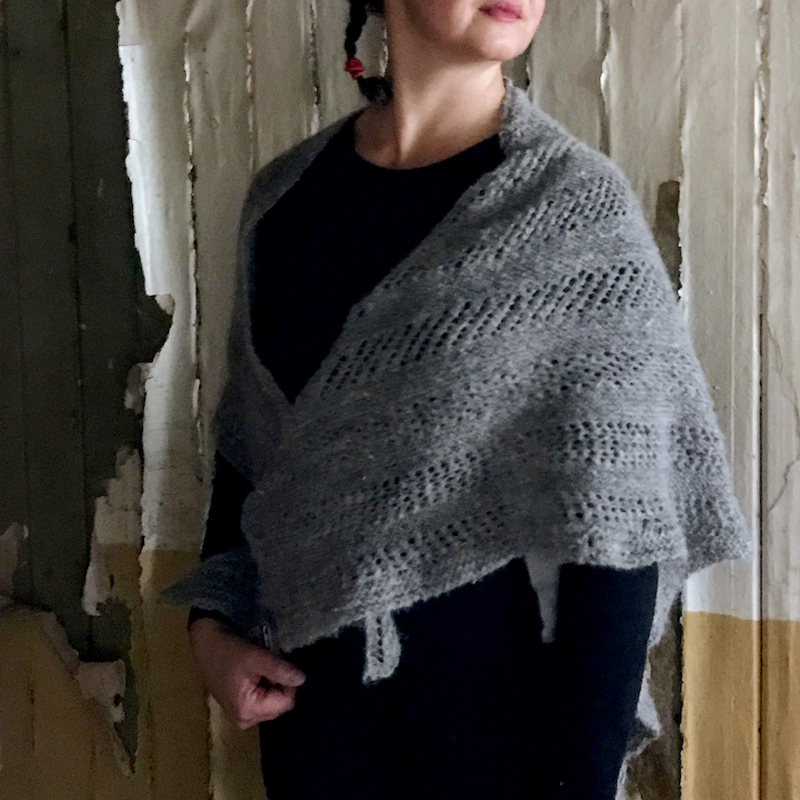 Abandoned farms have a mysterious attraction to them.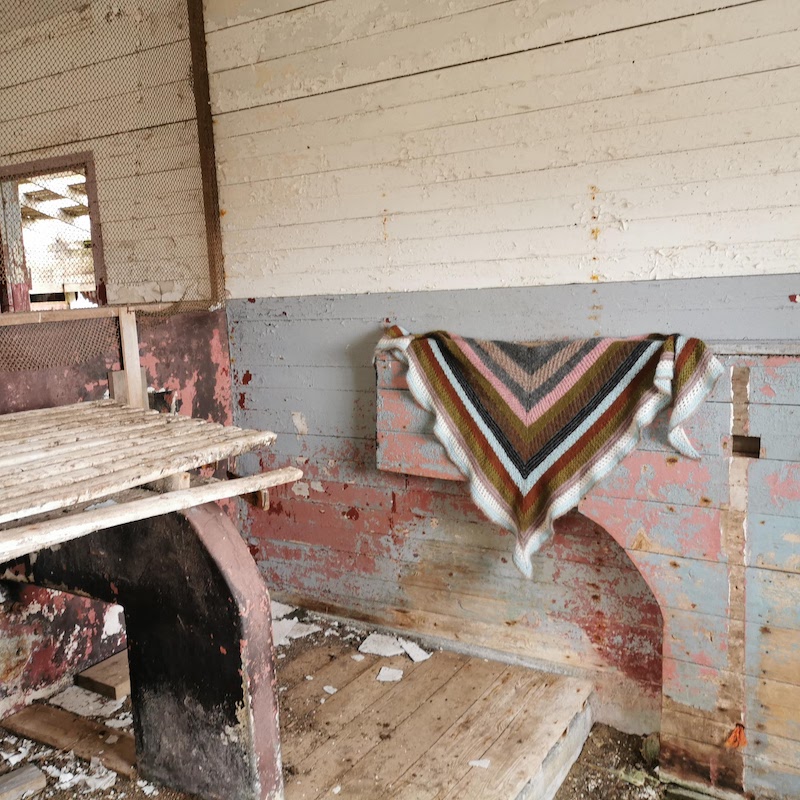 Like a window to the past.
Truth is I HAD to take Skakki with me in the Westfjords because the traditional Icelandic shawls it takes inspiration from are indeed originated from the Westfjords: everyday shawls knitted from the top down in garter stitch and decorated with a few stripes and/or bands of openwork at the bottom.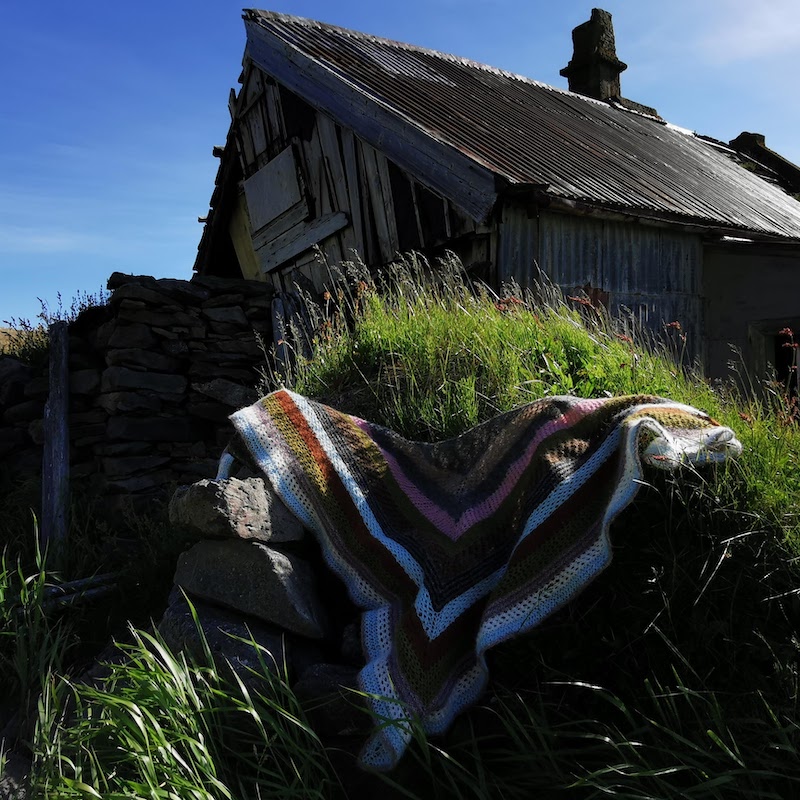 My Skakki design is special because the bands of openwork not just at the bottom but cover the entire wingspan between bands of garter stitch.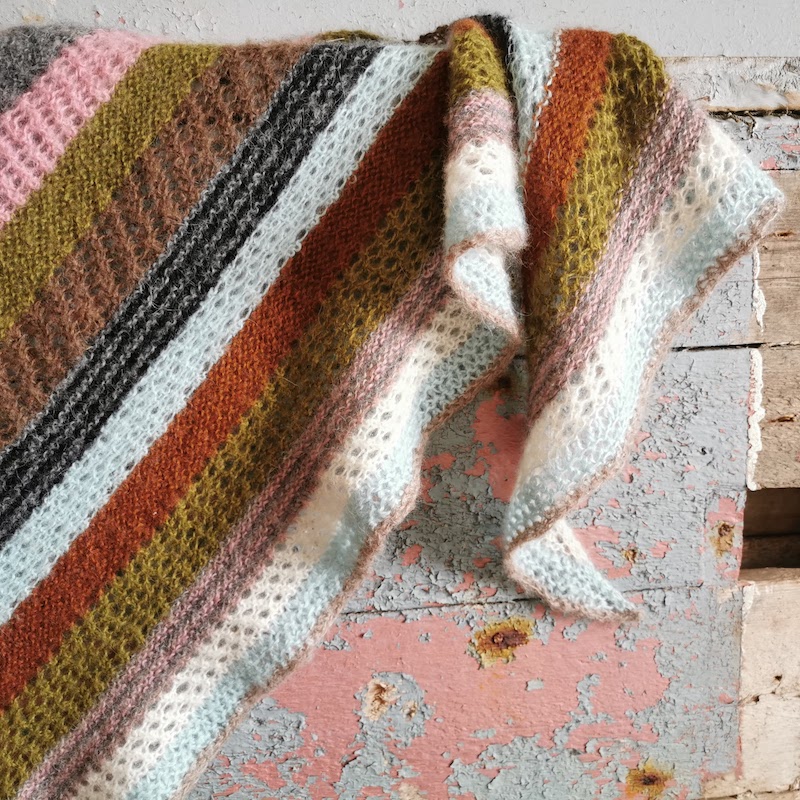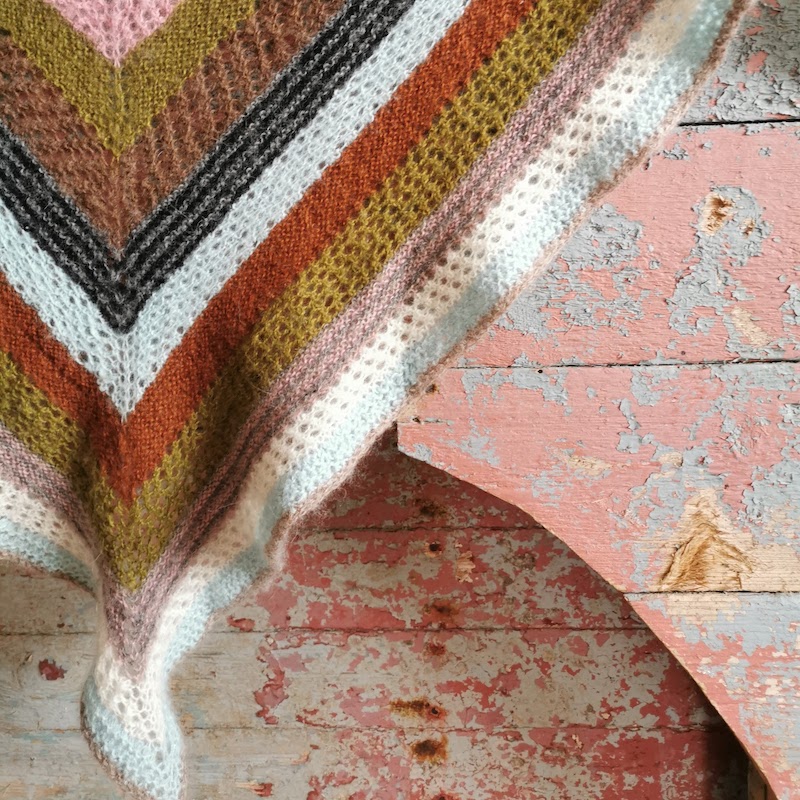 It´s a very fun shawl to knit because each band of openwork is different! There is so much you can do with k2tog and yo!!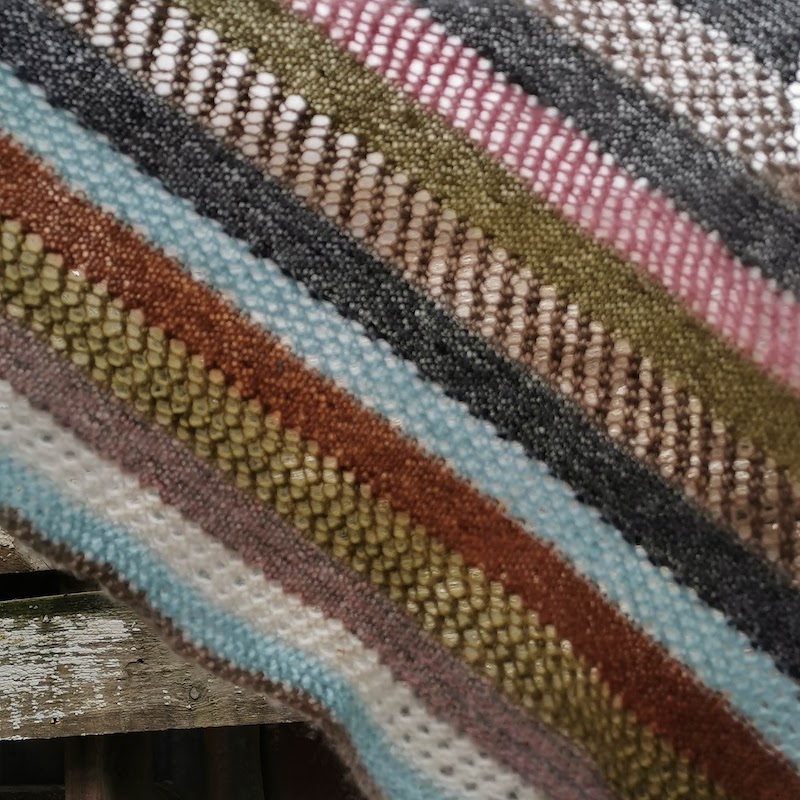 I did use it around my neck and shoulders too!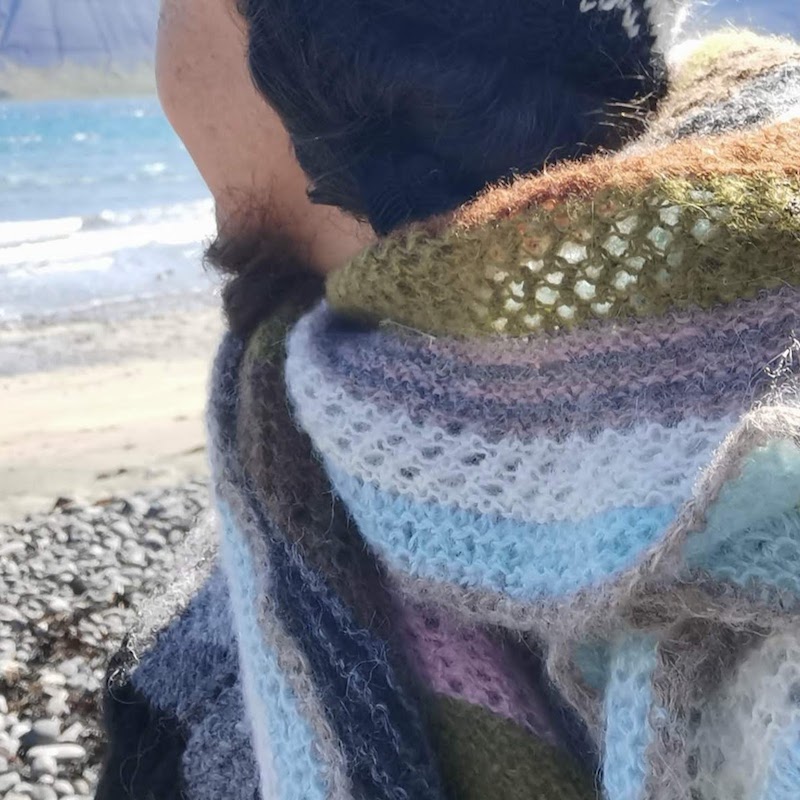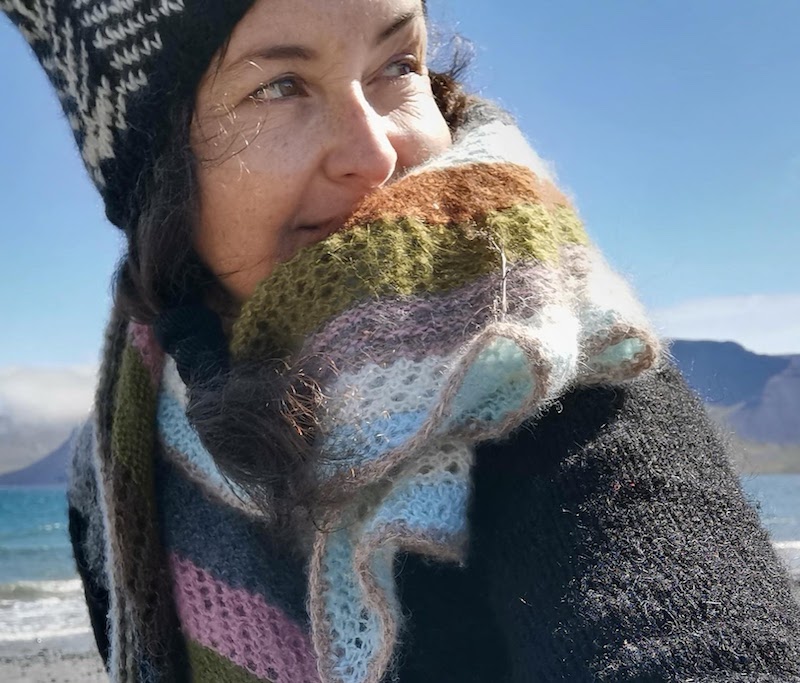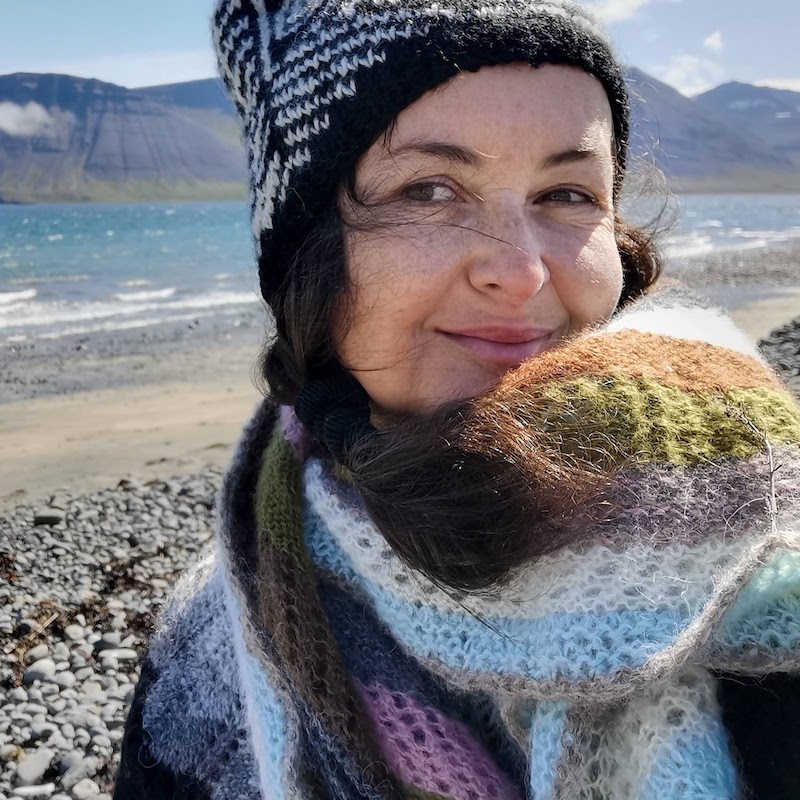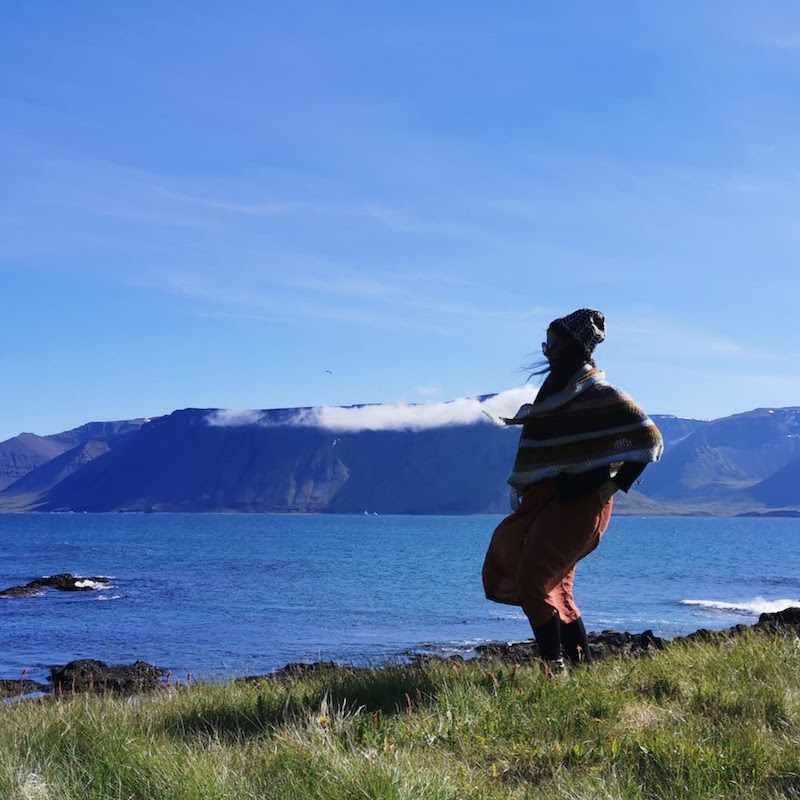 Stay tuned for part 5 and I promise it won´t be a shawl!
Useful links