Today is part 3 of my wee trip to the Westfjords and the handknit featured is another favorite shawl of mine: Fína Hyrna!
Between mountains and sea, it is just perfect!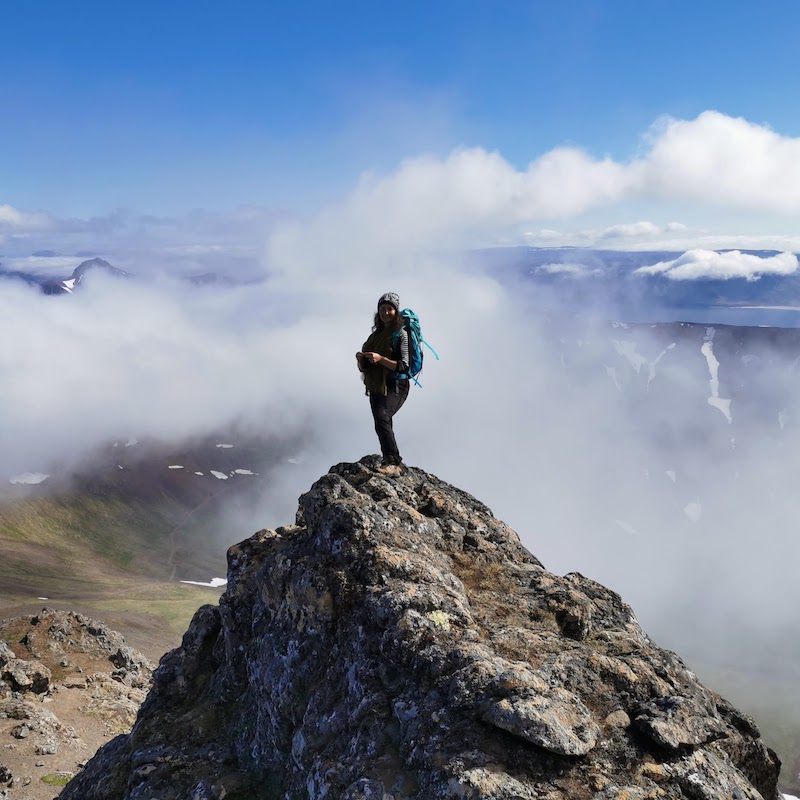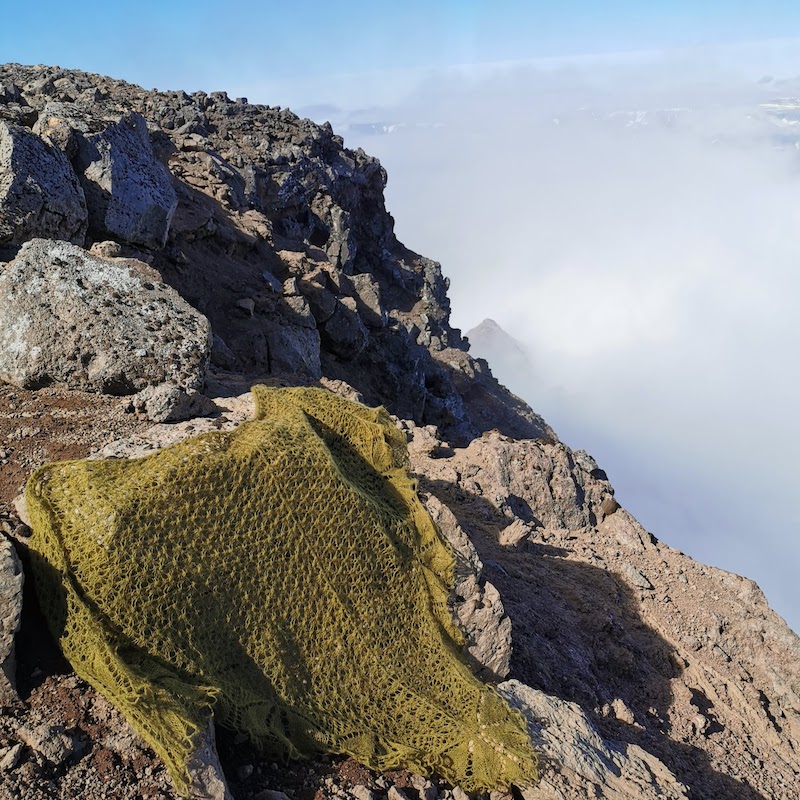 Fína hyrna is part of the book Þríhyrnur og langsjöl (Triangular and Long Shawls) but I got the permission to extract the pattern and sell it as a single PDF together with my Love Story yarn.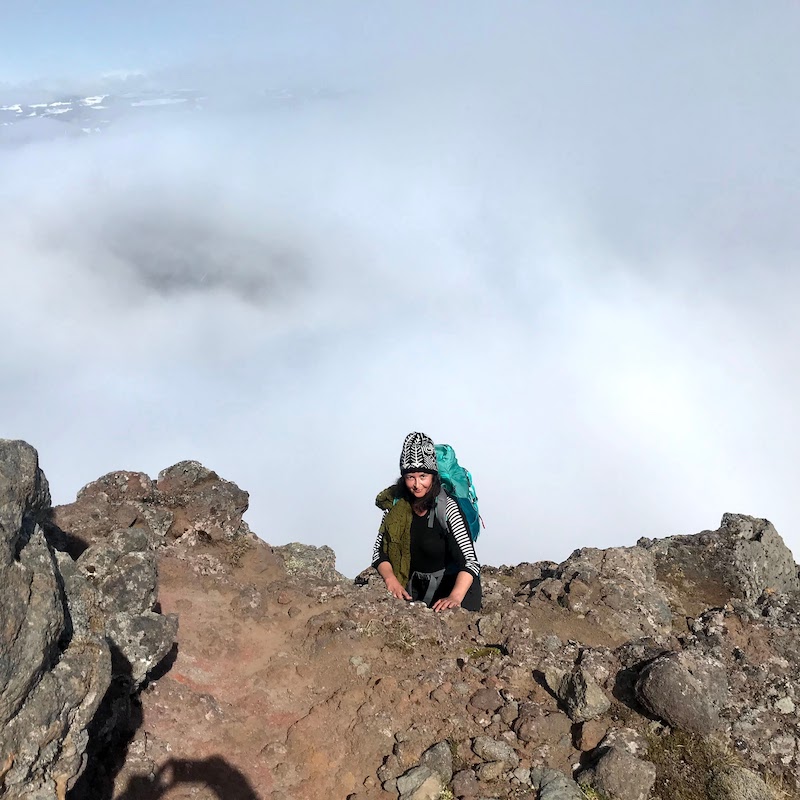 I used the opportunity to clarify and rework the charts and added written instructions.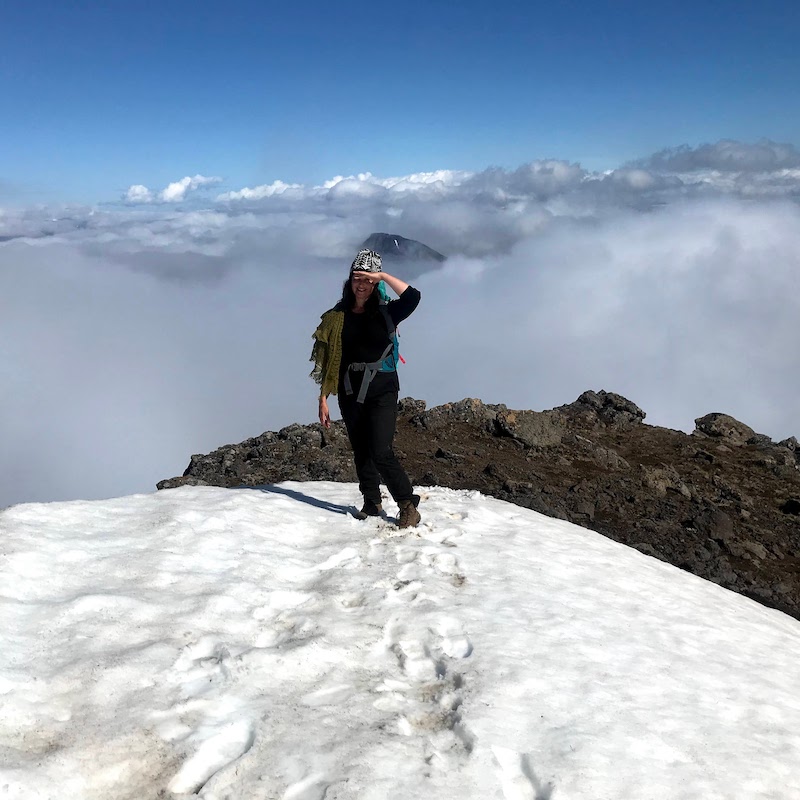 The original shawl is also rather small, so I added 3 more sizes to the shawl to make it much bigger: the one on the pictures is the third size and is knitted with the Moss green Love Story color.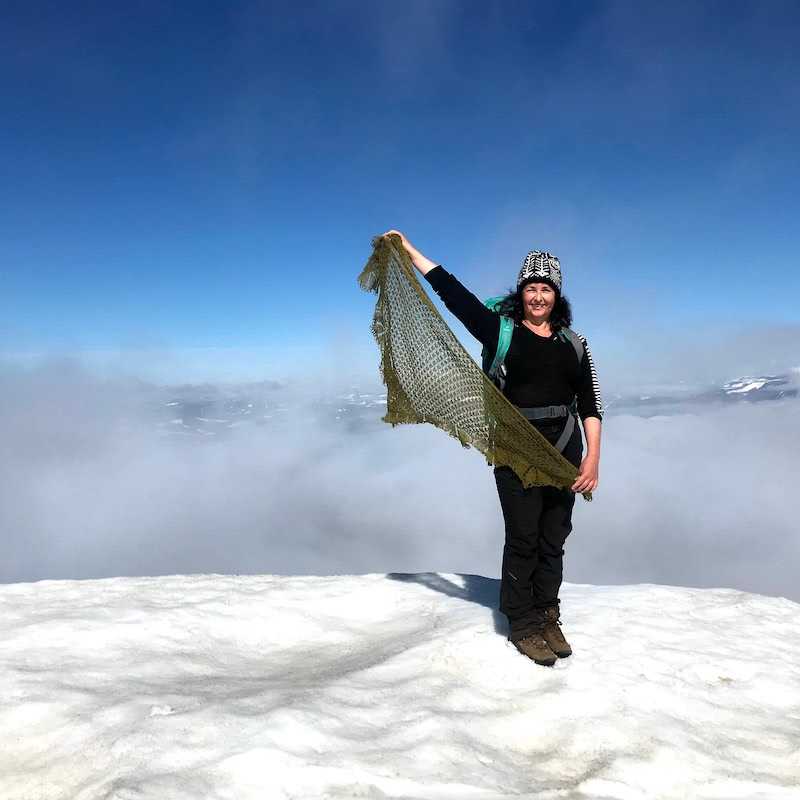 Ouch!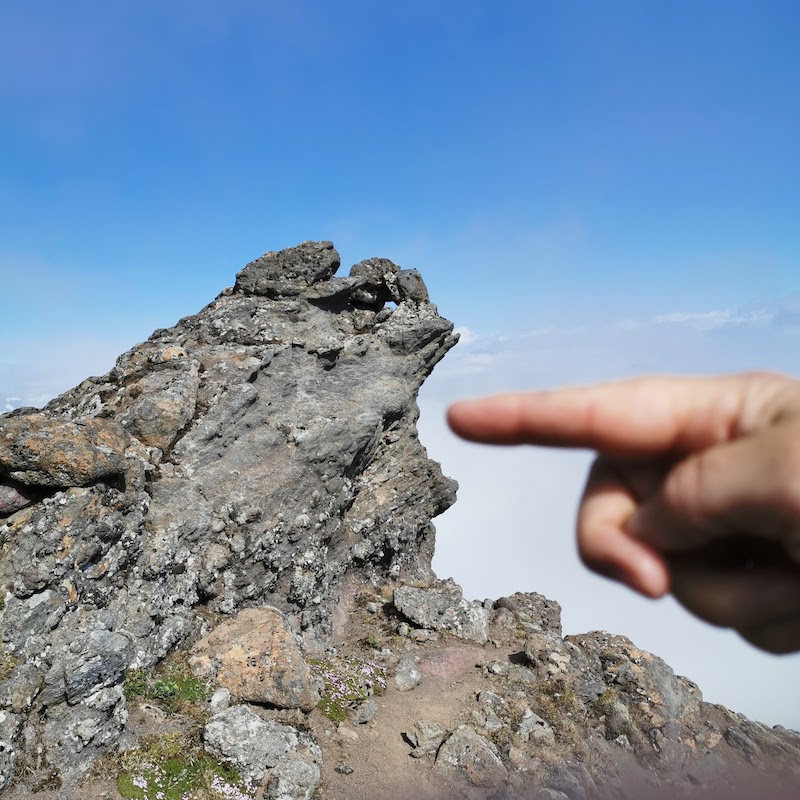 Lace shawls also make very good flies nets on our way to the red sand beach!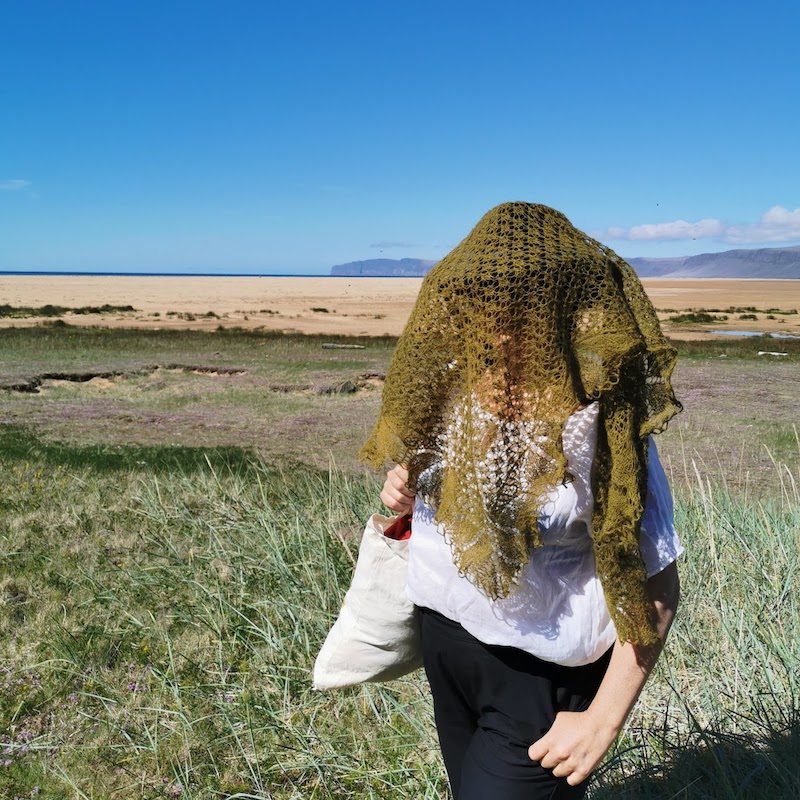 The sea was so warm, we had a swim…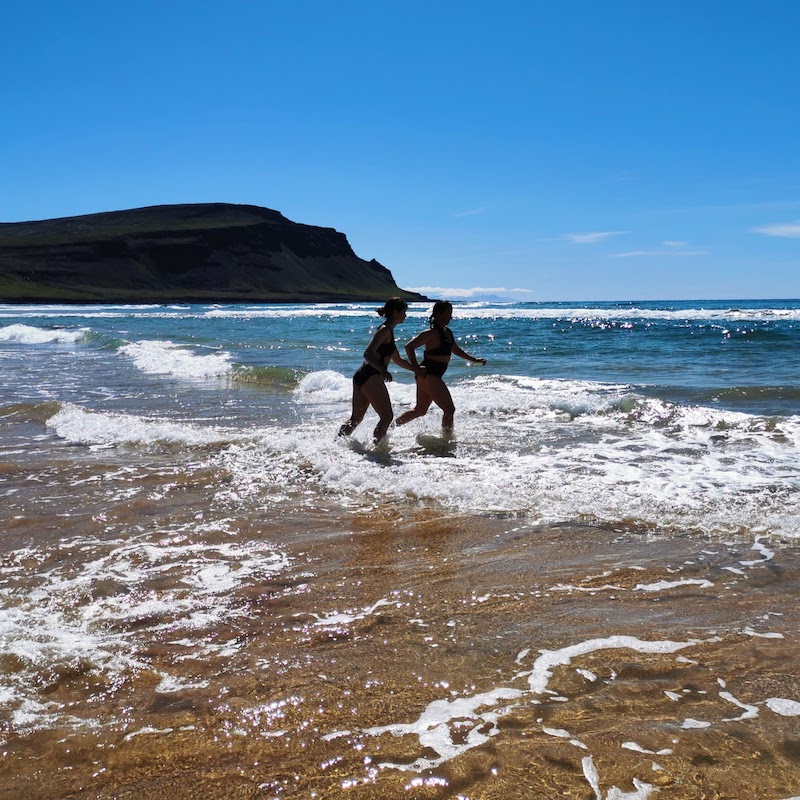 Probably 14 °C (57 °F) 😉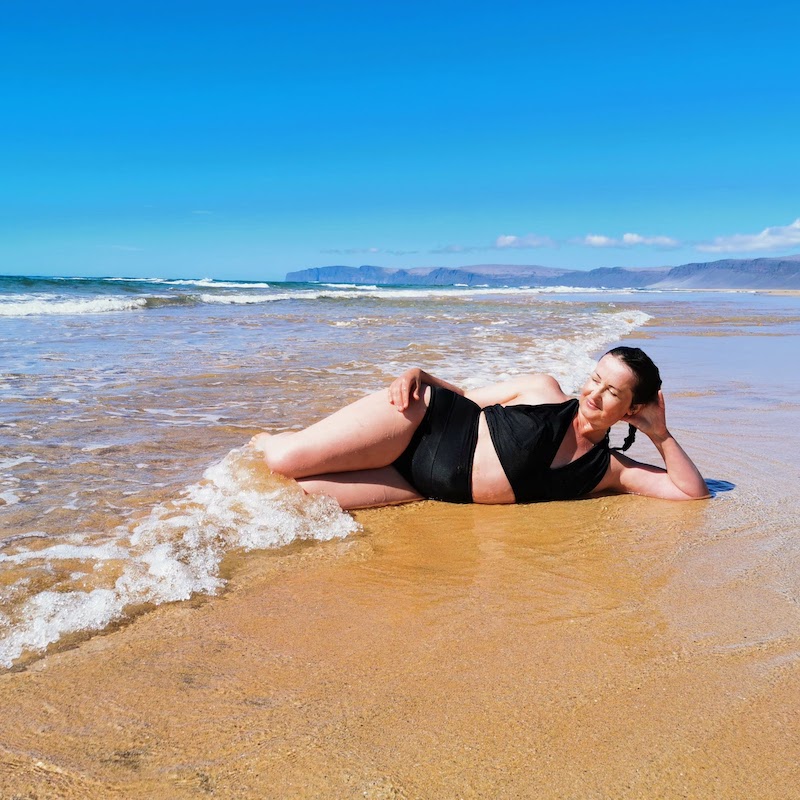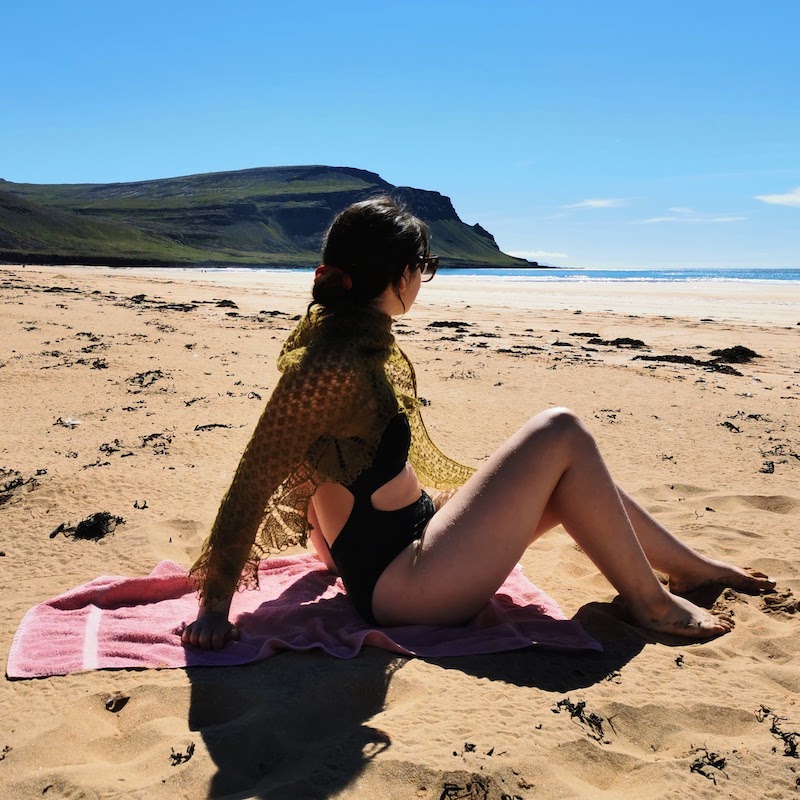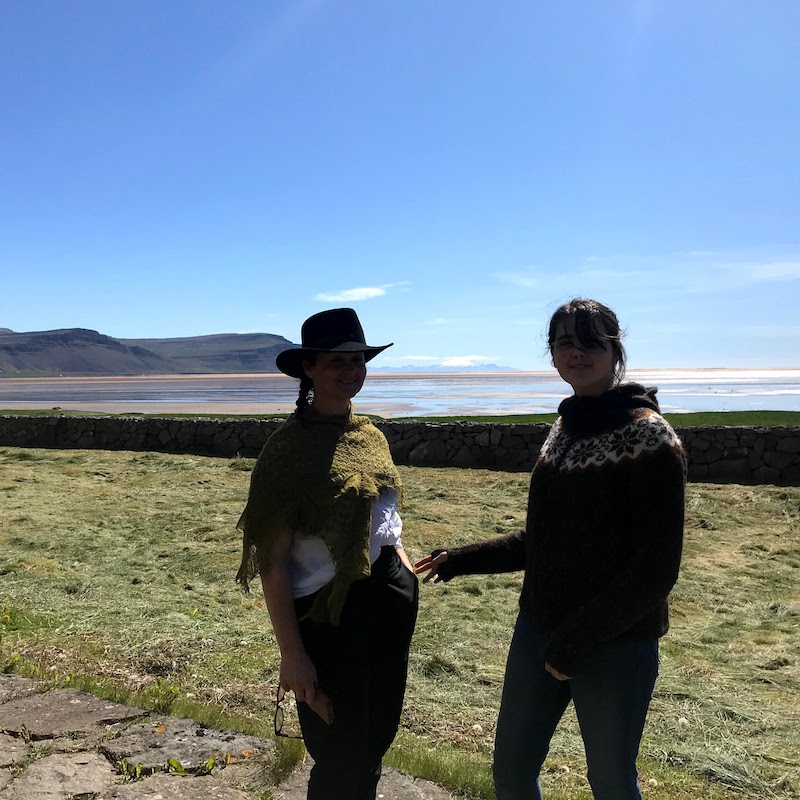 And some cute families!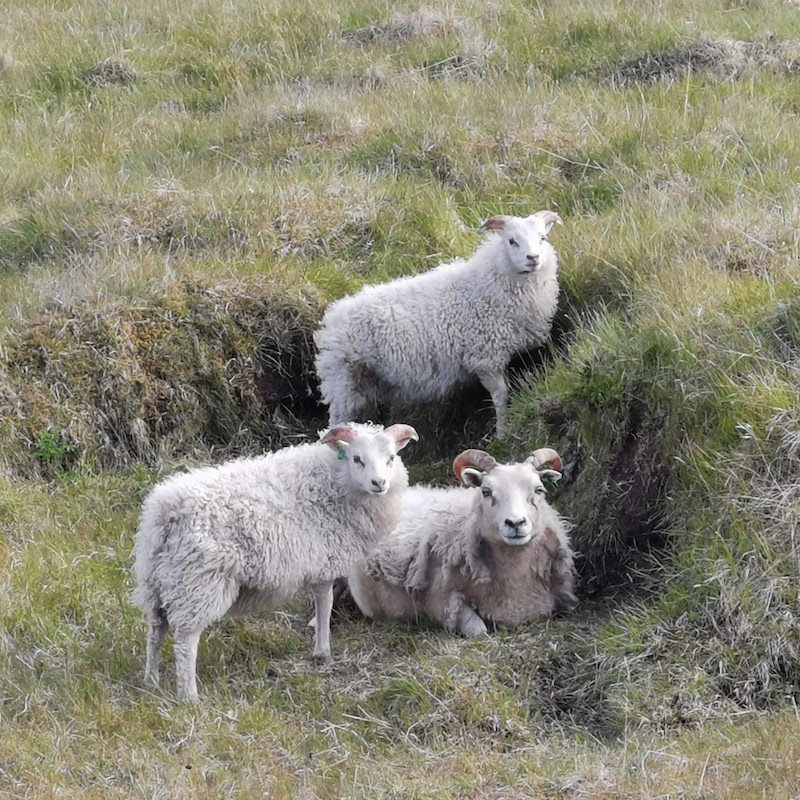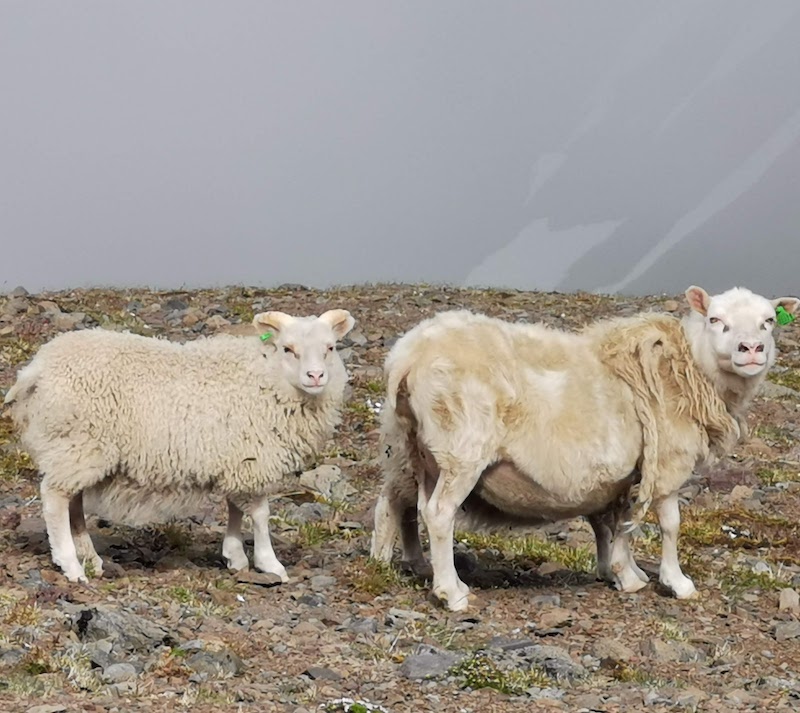 If you want to know how I manage to take pictures of sheep looking straight at me, here is my little trick: I speak sheep to them! I´m not fluent and I´m not sure what I´m saying but it does catch their attention for a few seconds!
The ducks and seals were a bit too faraway for my phone, sorry for the little quality!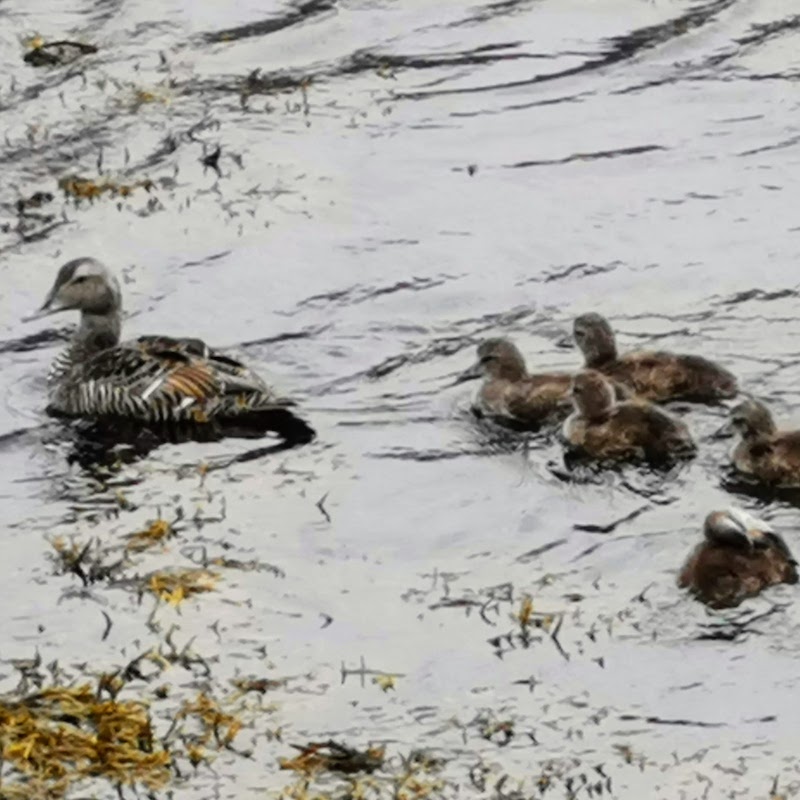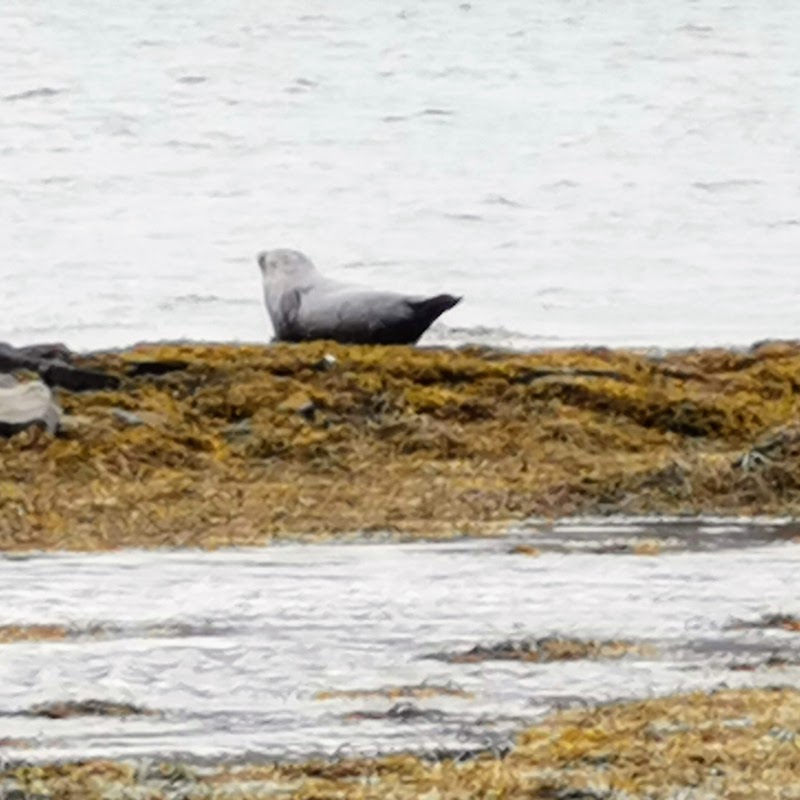 Yes I know, this is a bit of a déjà vu!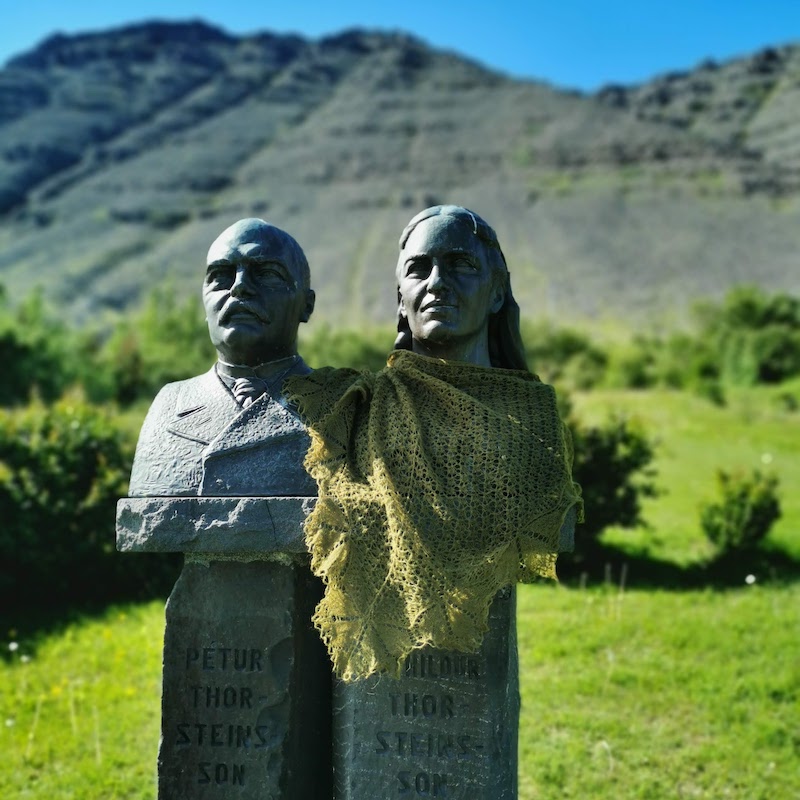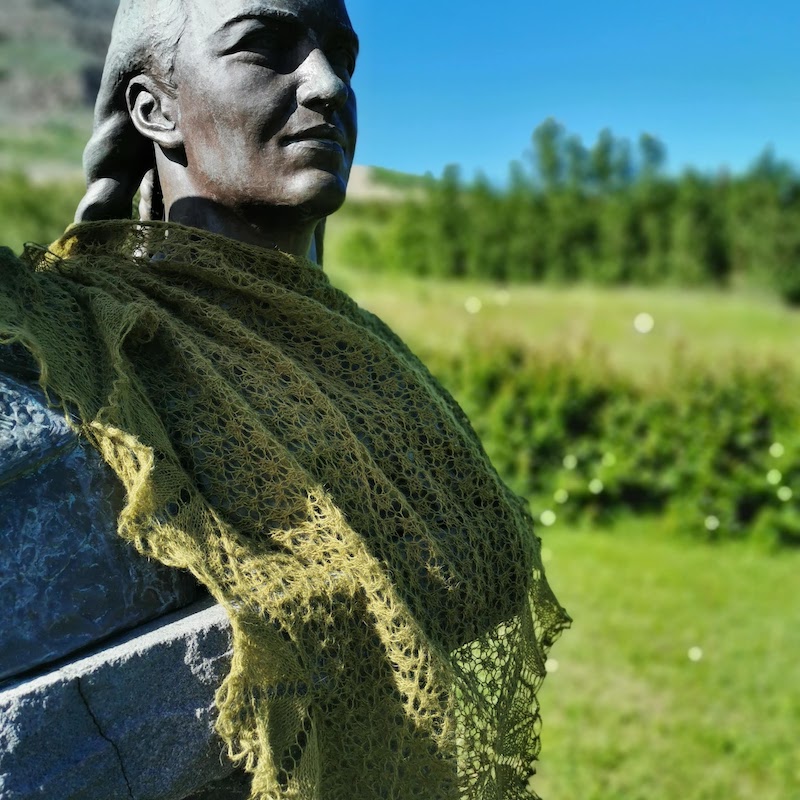 On our way back, always good to visit this one!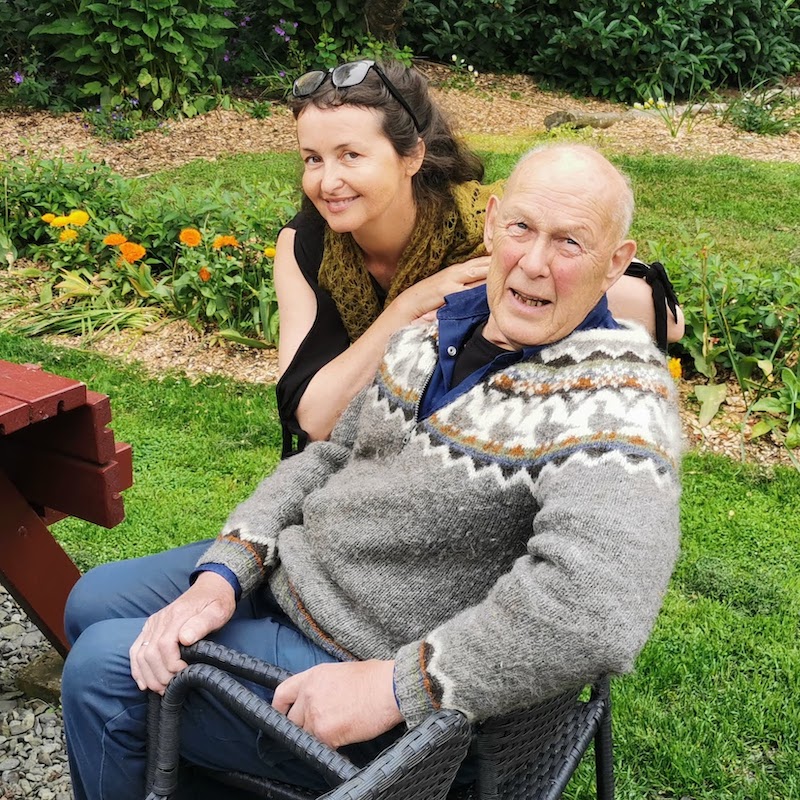 I hope you enjoyed it, stay tune for part 4 and the next handknit I took with me for the trip!
Useful links