This is already the 5th part of my little trip to the Westfjords, where I share with you pictures of the handknits I was wearing. You remember that Thea kept my red Frjókorn sweater with her, but of course, I had another sweater to wear, which she used first.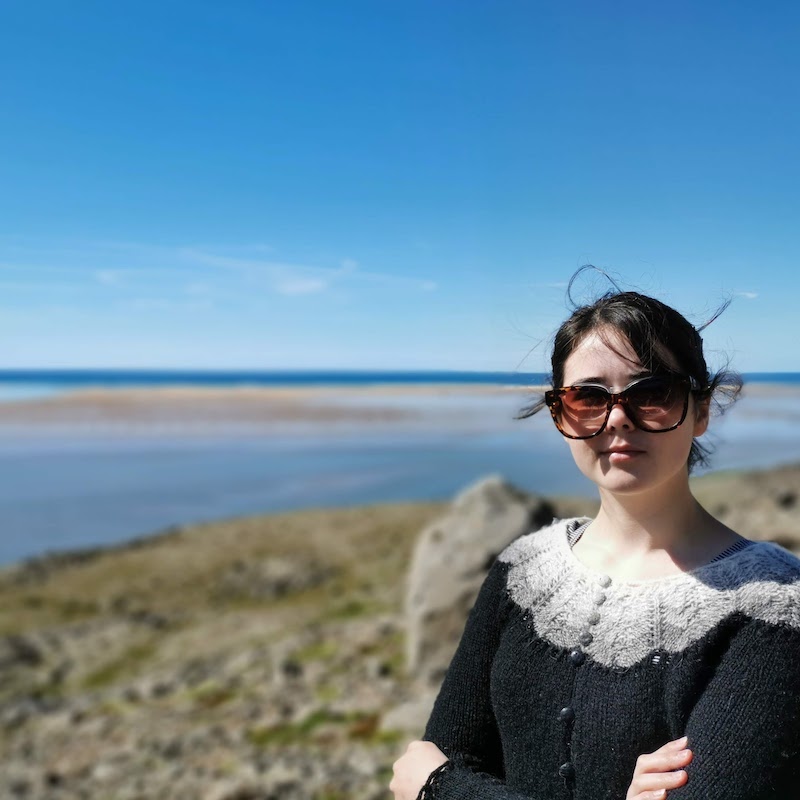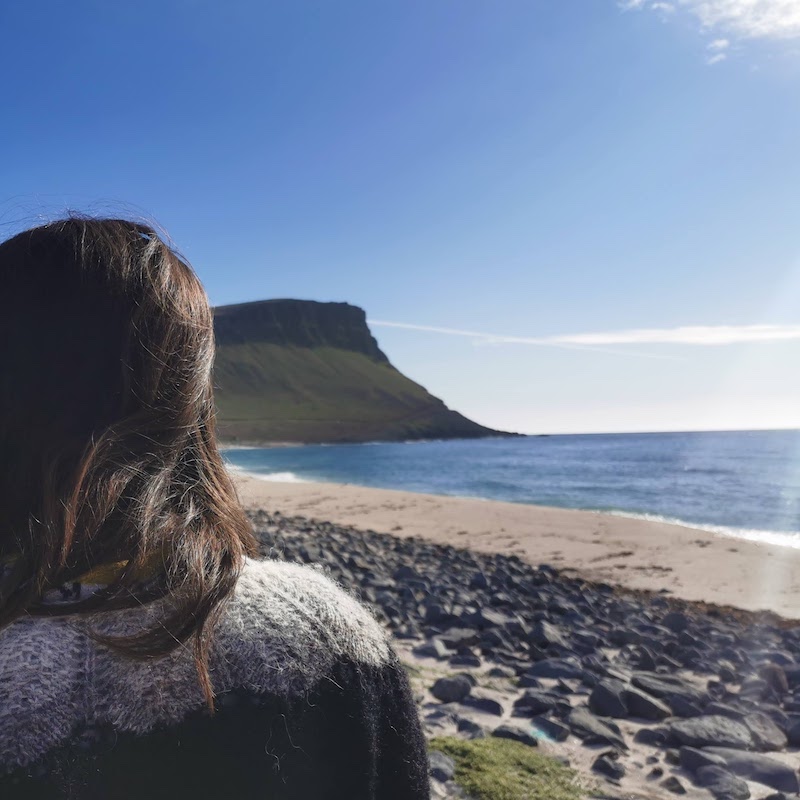 You will maybe have recognised an old but good one, my Fimmvörðuháls sweater. I knitted the original in white while hiking the Fimmvörðuhals mountain pass during my very first Hiking and knitting tour between Fire and Ice, some 10 years ago! A few years later, I knitted a cardigan fora bride-to-be and the sweater is since sometimes known as the bride´s lopi sweater. Then I made one for myself in black, replacing the colors stripes in the yoke by a gradual shading of grey, and matching buttons made of salmon skin.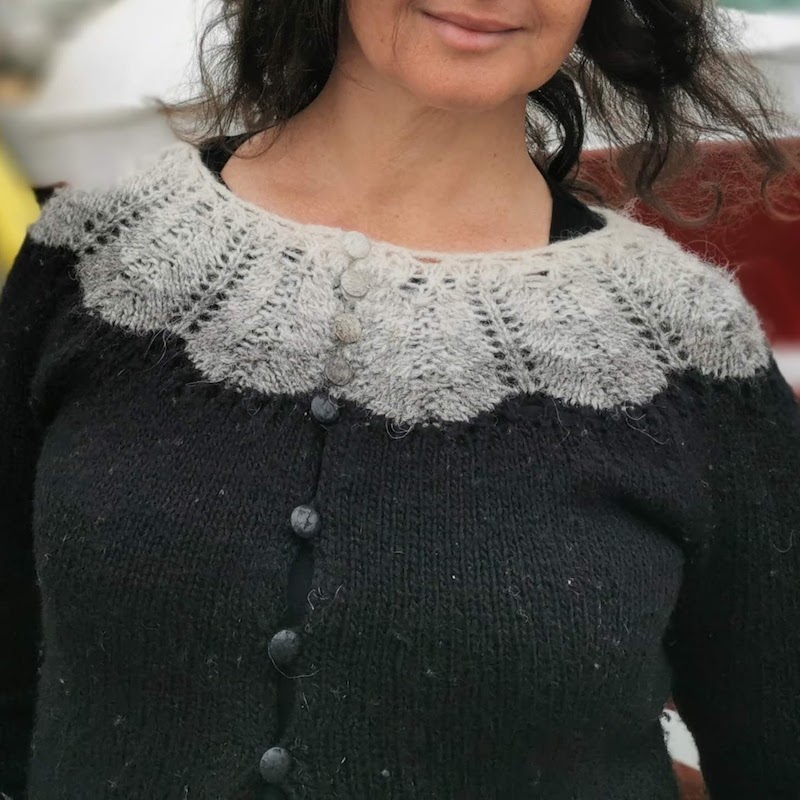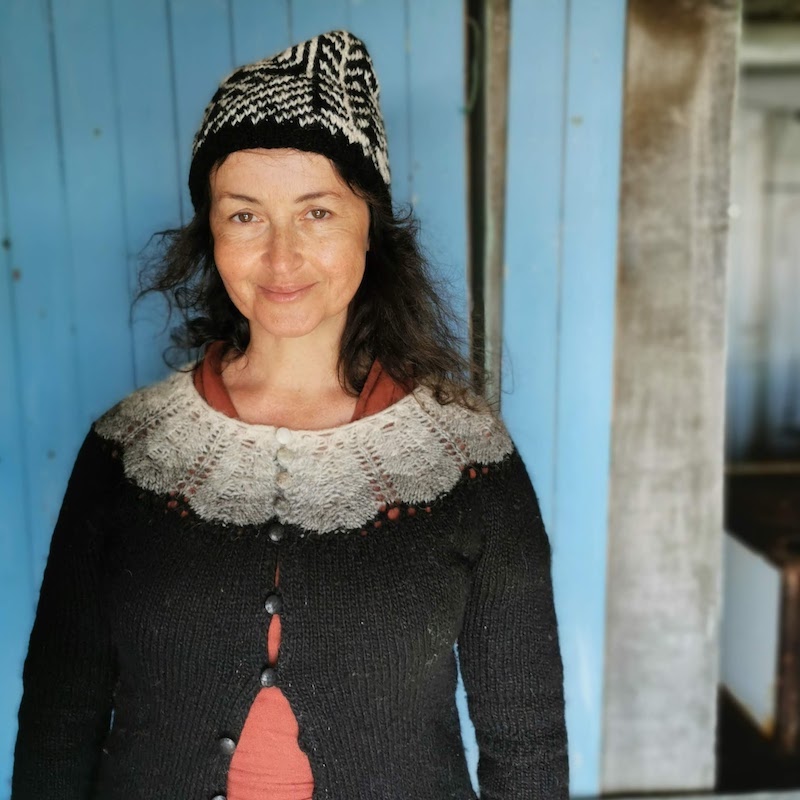 The lace yoke in the black sweater reminds me a of birds wings, and I have to share with you those pictures I took of the oh always so agressive arctic stern!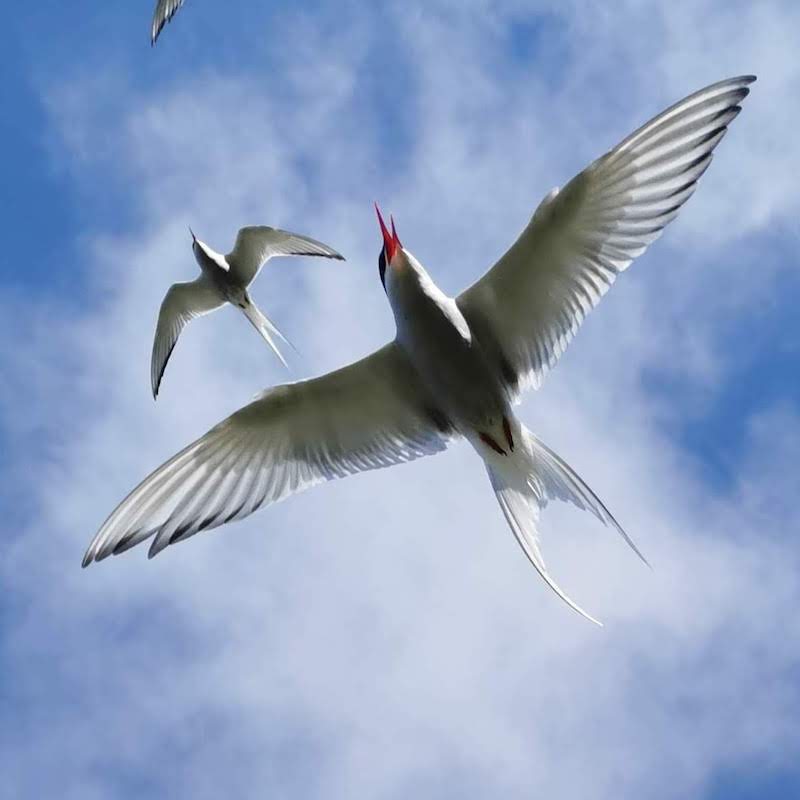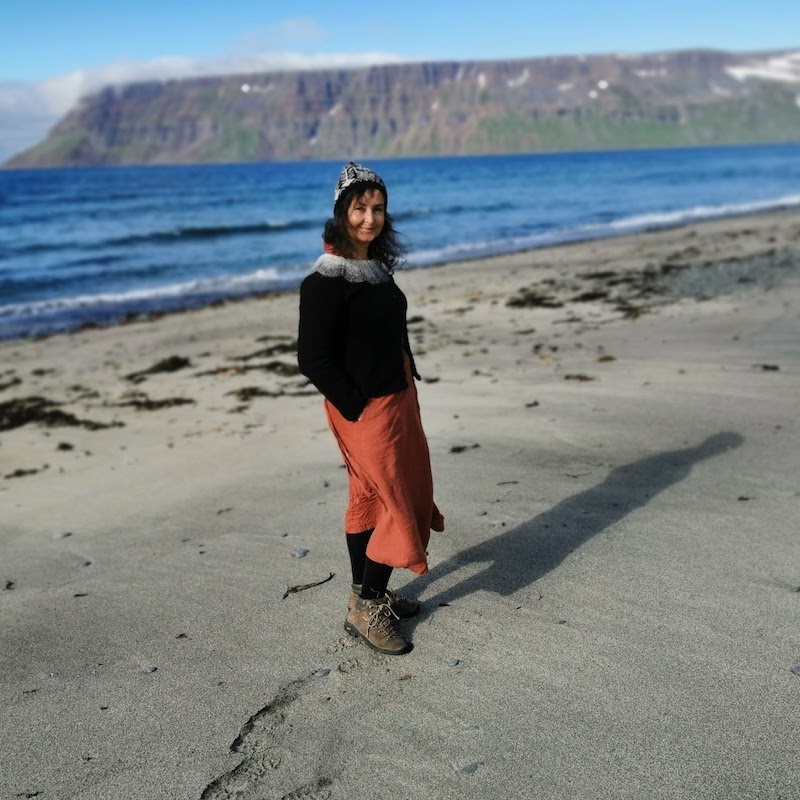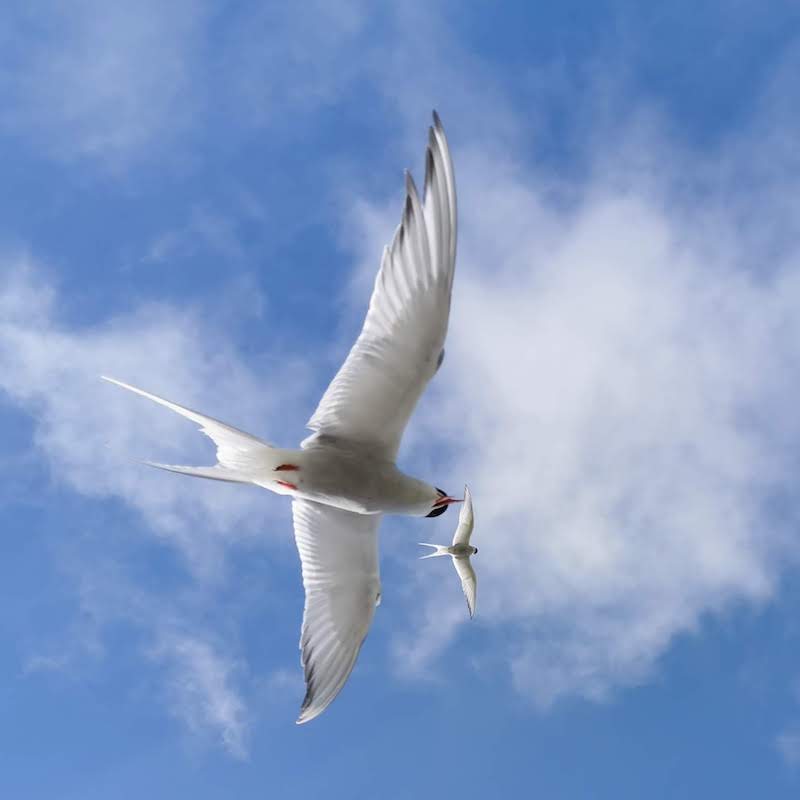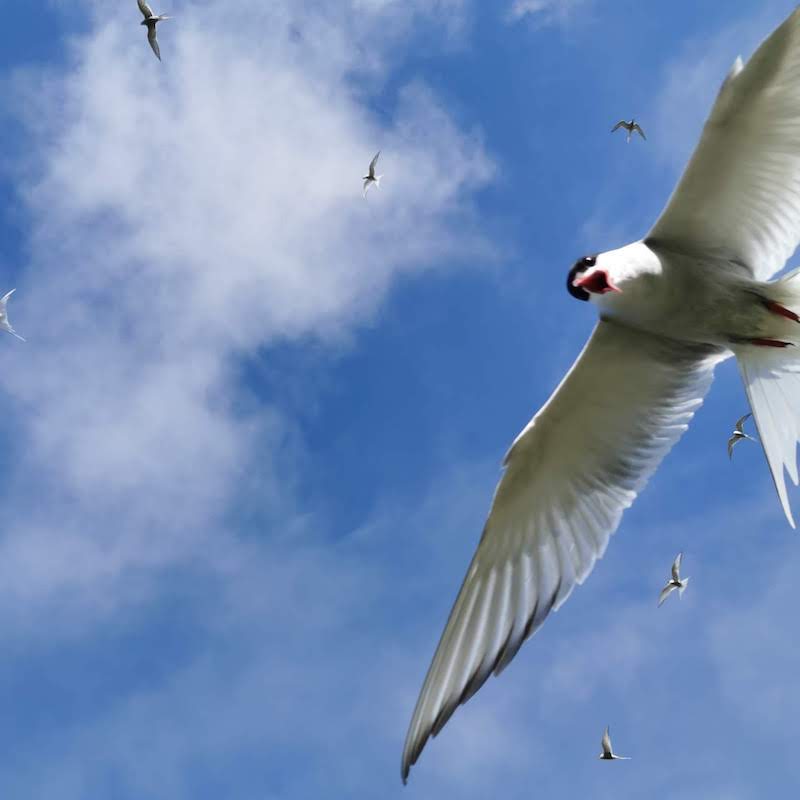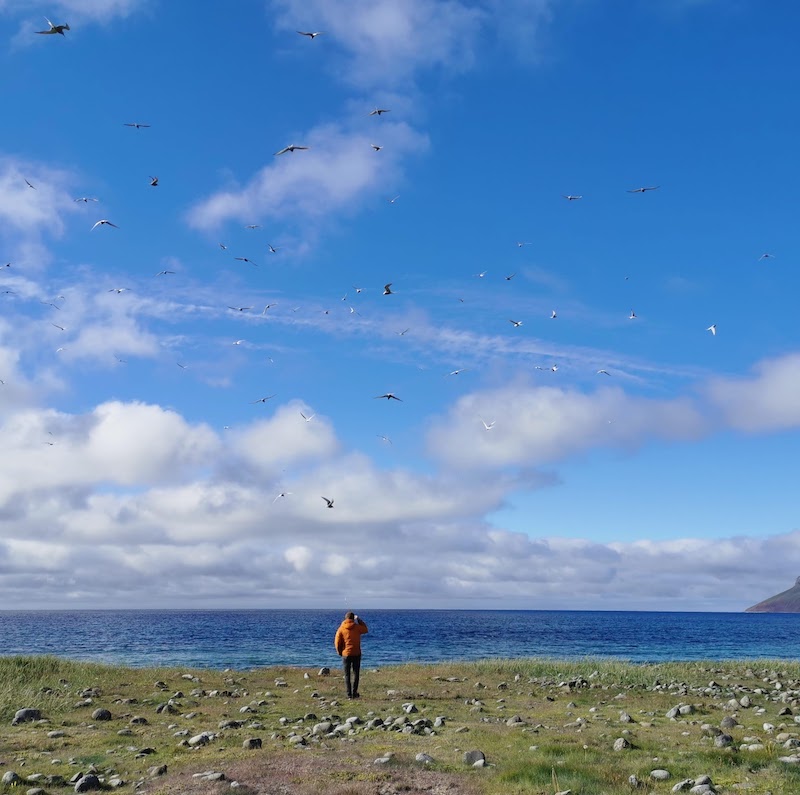 Matching the wool at the sheep Museum!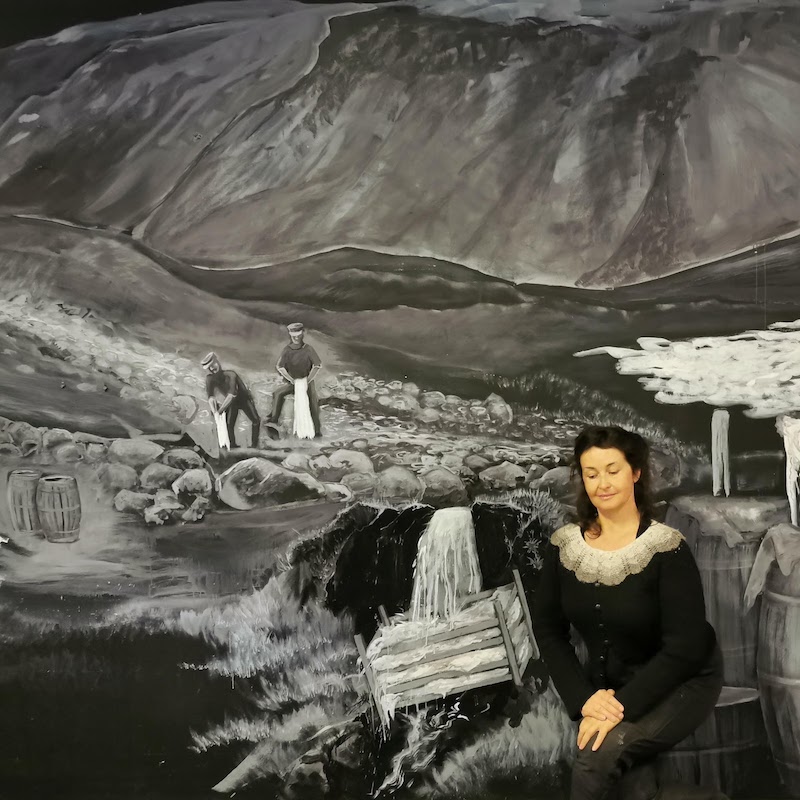 One of the geothermal pools we visited.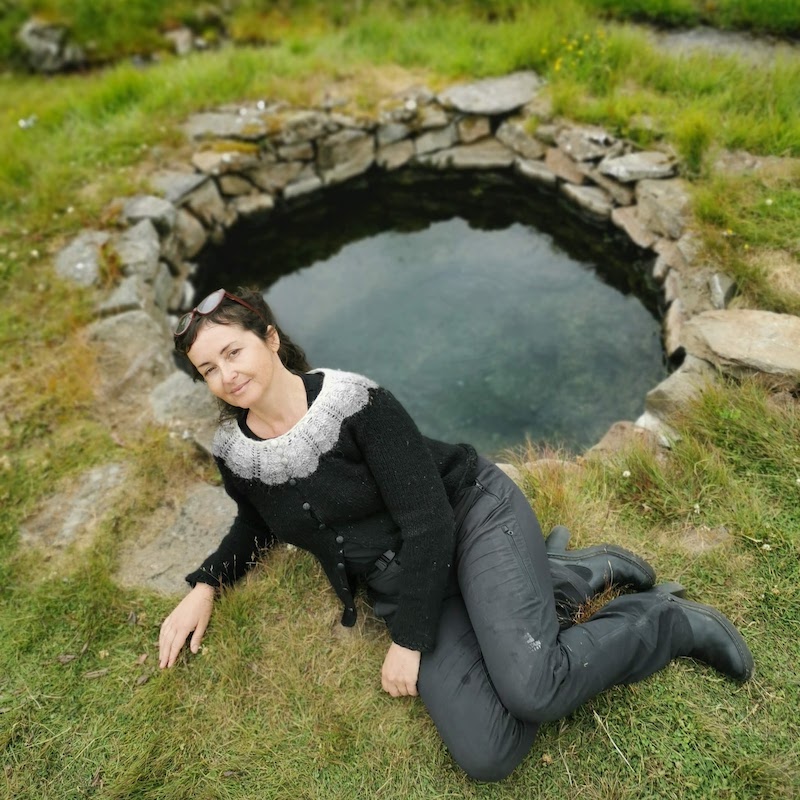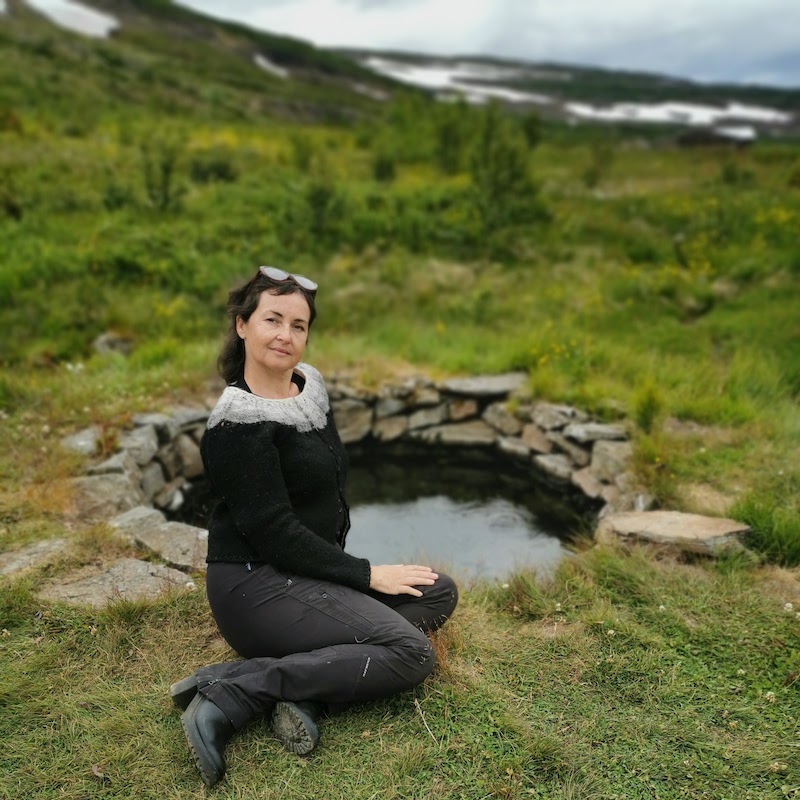 While in the little fishing village of Drangnes, I used the opportunity to take pictures of the next handknit to be featured next week!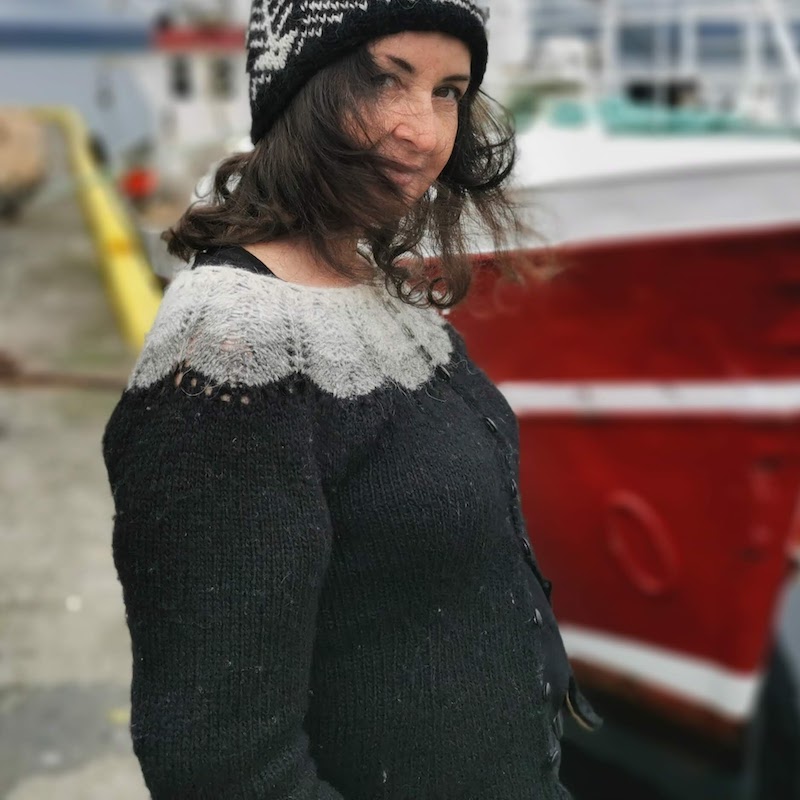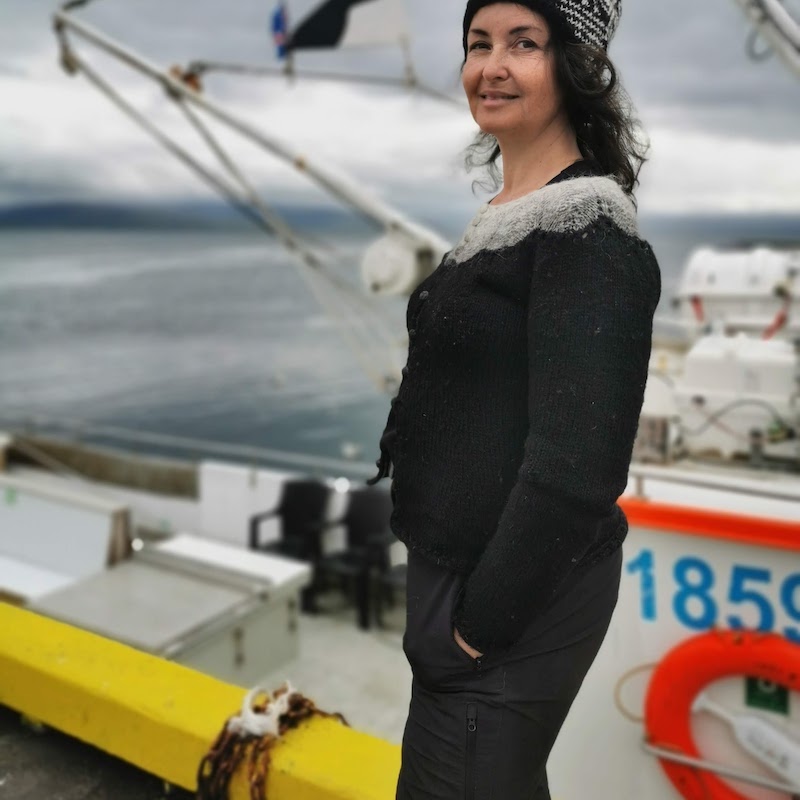 A hat I had designed for my 1st Icelandic yarn club that I will tell you all about in my next post, together with publishing the pattern 🙂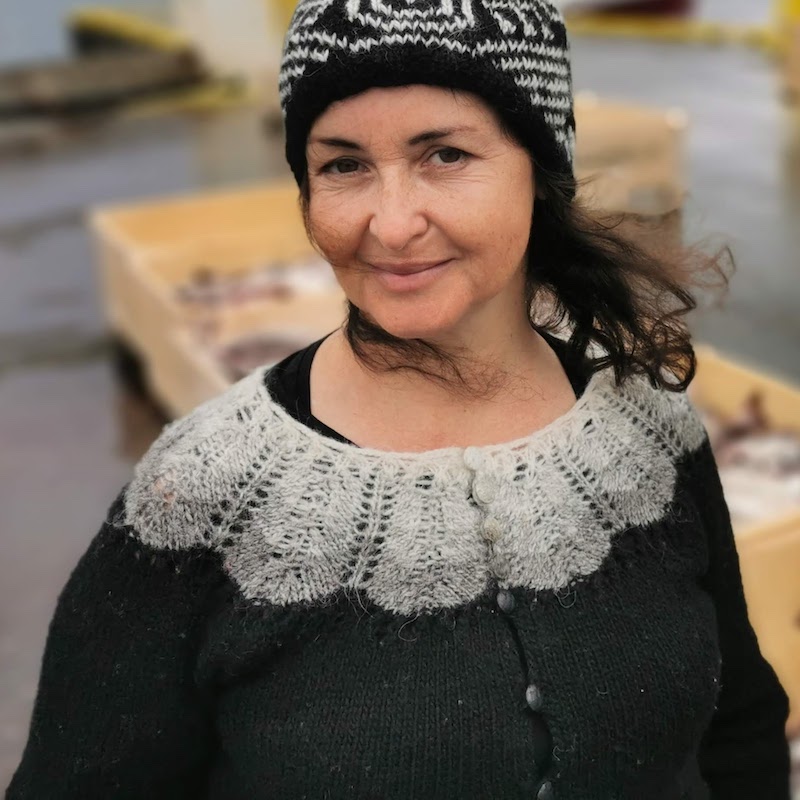 Useful links: