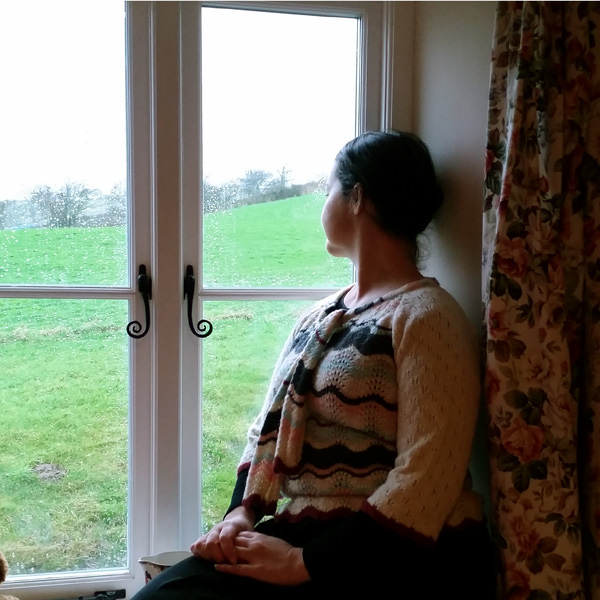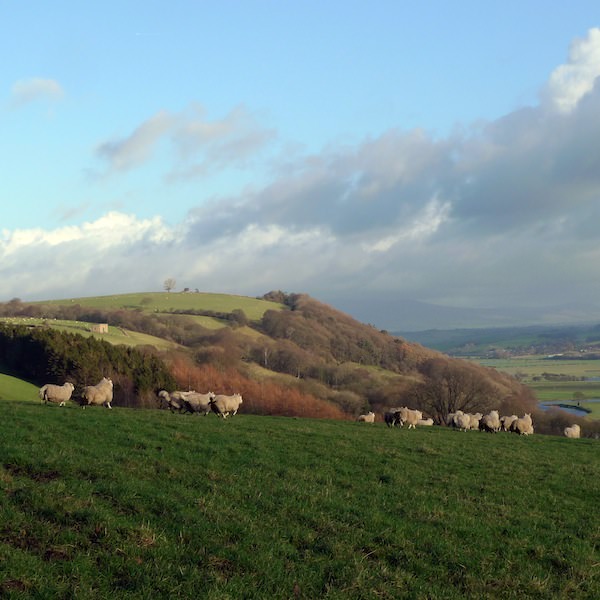 I just came back from England where I spent a few absolutely wonderful days visiting vintage knitwear designer and friend Susan Crawford. About a year ago, Susan moved to the countryside and established her knit business in a farm, closed to Lancaster. Together with her husband Gavin, she has accomplished quite a lot of work already renovating the farm. There is still a "bit" of work to be done before it becomes the little yarn and knit paradise she's dreaming of (long term plans even include a mill!) but later this year, she plans to open a shop and to organize knitting workshops, conference and exhibitions. I can't wait to go back there to give a talk, teach a few classes and simply enjoy the beautiful and serene surroundings, the sheep, the Old trees, the green prairies, the stone walls in company of knitters…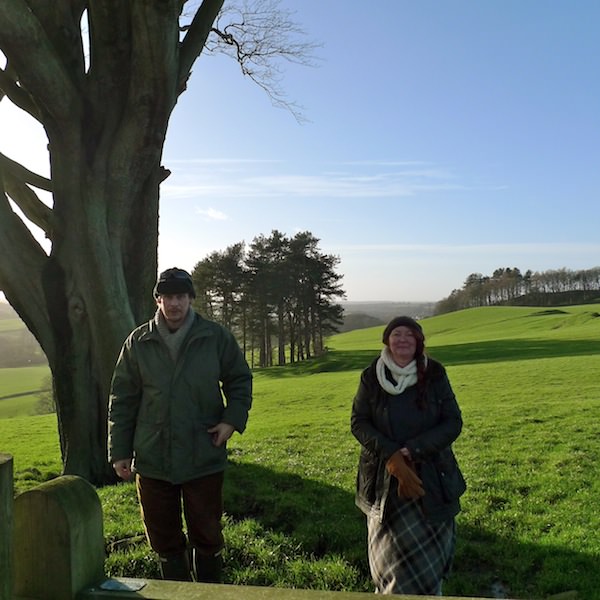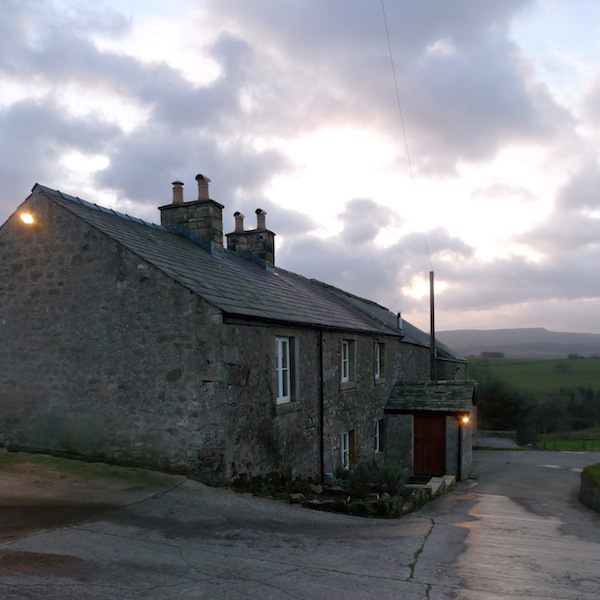 Susan regaled me with fresh eggs and vegetables from her greenhouse and also cured ham from her own organic porks, delicious duck filet from the farm… it was like Xmas again!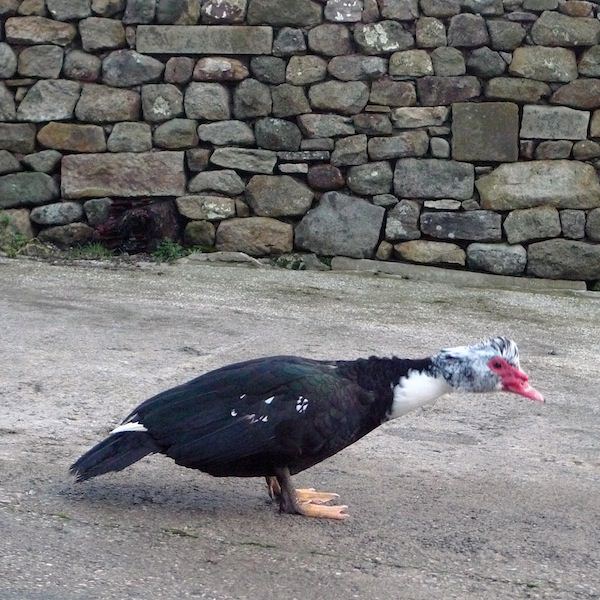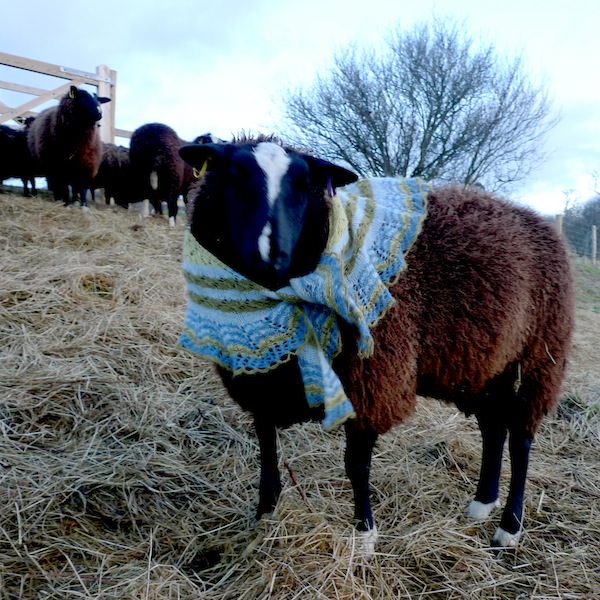 I found a new model! This girl is wearing my Icelandic Spring shawl, knitted with Grýla.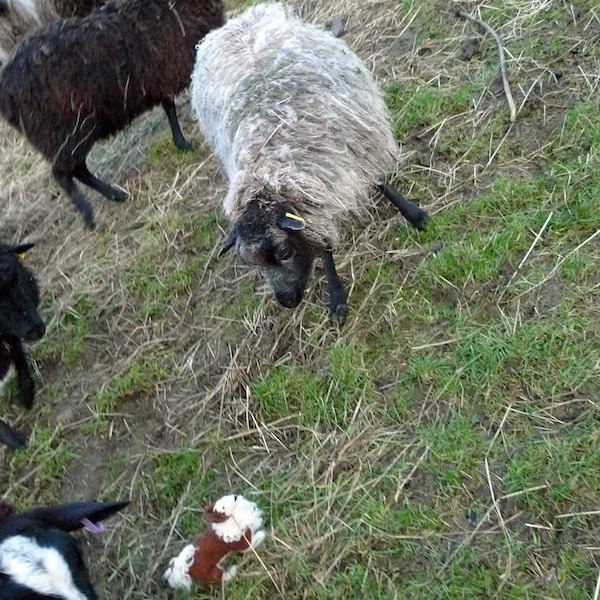 And Smali made friends with a Shetland lamb!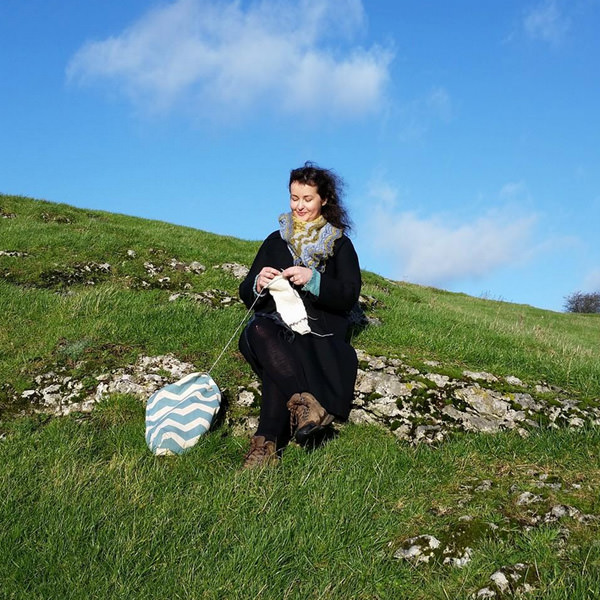 In order to recreate the vintage patterns she's designing with her very own colors, Susan is producing her own yarns, Excelana and Fenella. While the farm is being renovating, the blue little  house is packed full with yarn ready to be shipped to knitters and yarn shops! And the limited color editions are being winded into skeins in the purple one!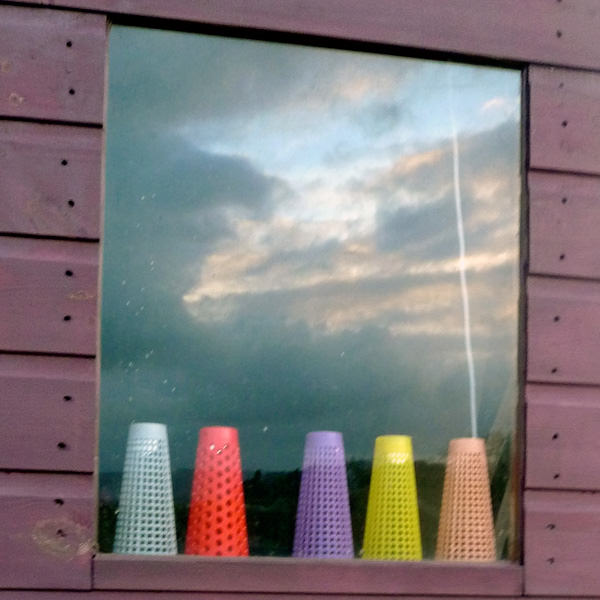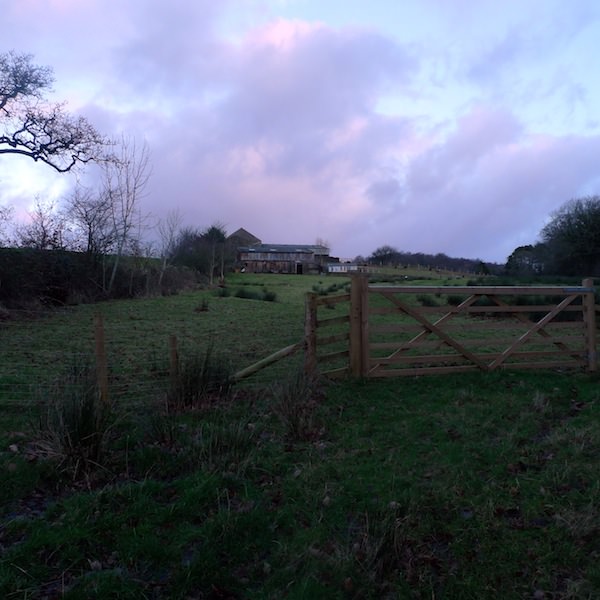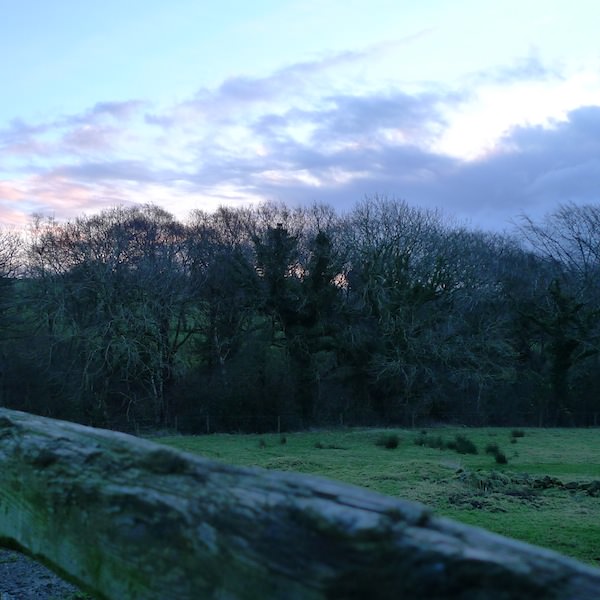 Imagine a room full of hand knitted sweaters… I couldn't help but try on just a tiny fraction of Susan's impressive collection of sweaters: both from her books A stitch in time, Volume 1 and volume 2, where she reactualized to our standards and yarns vintage patterns, but also of her own design and her two other books Coronations Knits and Vintage gifts to knit. On the first picture I'm wearing the sweater Nancy from her latest collection Knits for a cold climate  (it's available as a single pattern too) and I completely fell for the Frilly sleeves in A stitch in time, Volume 1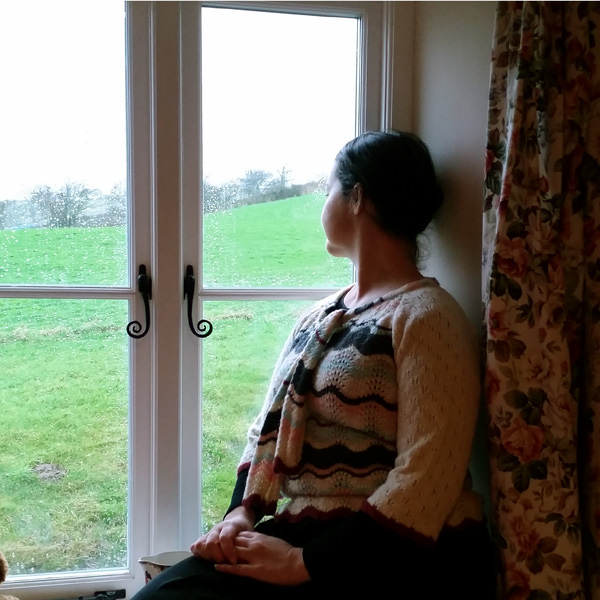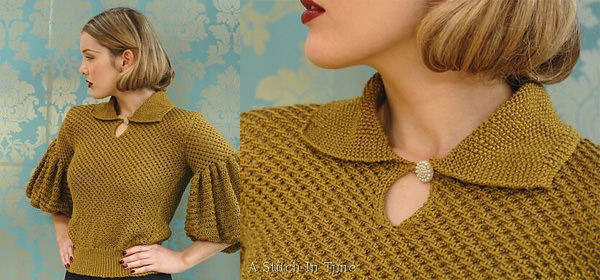 We'll be back!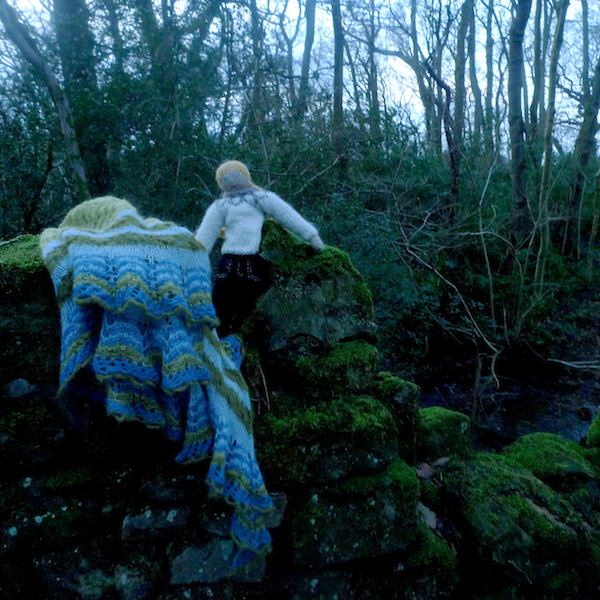 #bloggingtuesday