No, those are not two different sweaters: it's only one design!
That would not be the first time that Iceland meets Shetland but I'm quite pleased with Hjaltlandspeysa, my new sweater design. Simply by changing the color combination, it looks dramatically from Shetland or dramatically from Iceland!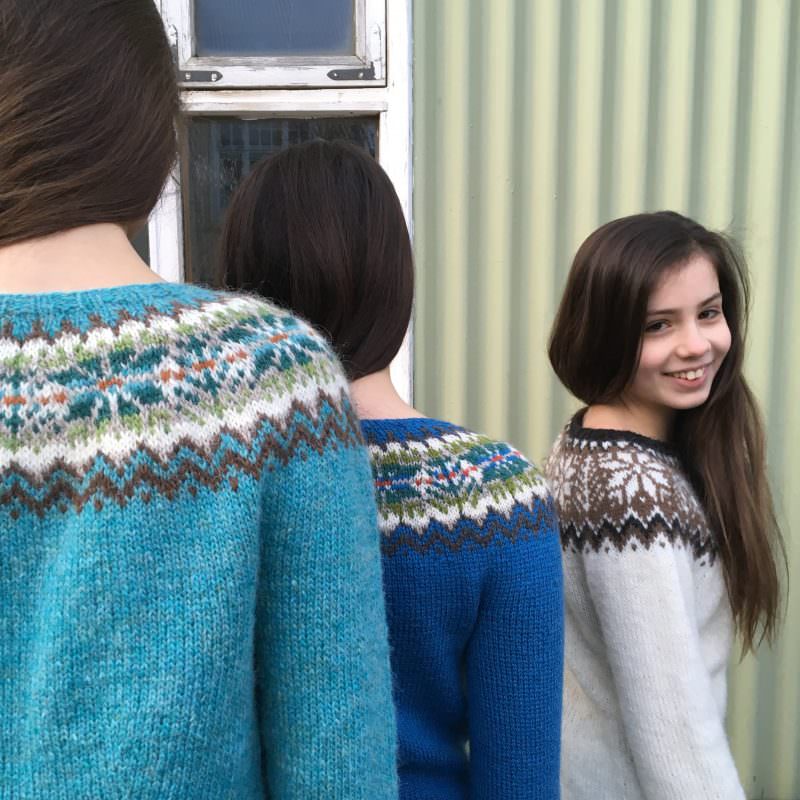 The circular yoke is a distinctive sweater style from the 20th century that can be found in many different countries, each with its specificity whereas it is in terms of construction and techniques, yarn used, motifs and colors. The frontiers between them can be a fine line and easily blurred. In this connection, I heartily recommend Kate Davies excellent book Yokes which was the occasion of Kate and I first meeting.
Hjaltlandspeysa, "a lopi sweater from Shetland", is playing with those fine lines. Truth is, it is a blend of both traditions to which I added my own personal flair!
The typical "tree and star" yoke motif from Shetland is framed between geometric motifs that reached all the way to the collar as is popular in Icelandic lopi sweaters.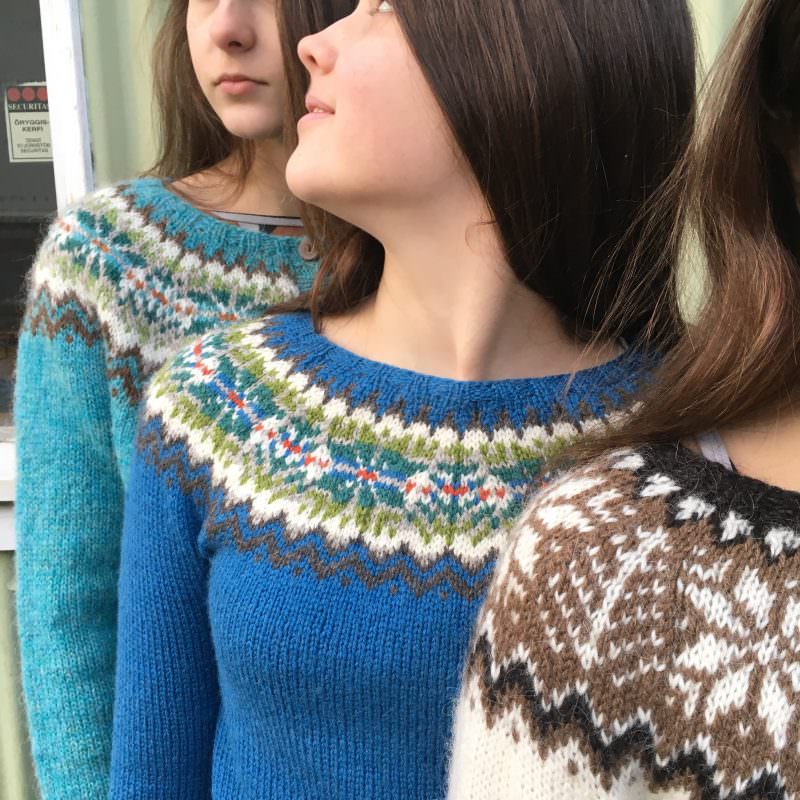 Motifs taken from the yoke are added at the bottom of the Lopi sweater style, as well as on the cuffs, a feature seen on the most traditional lopapeysur.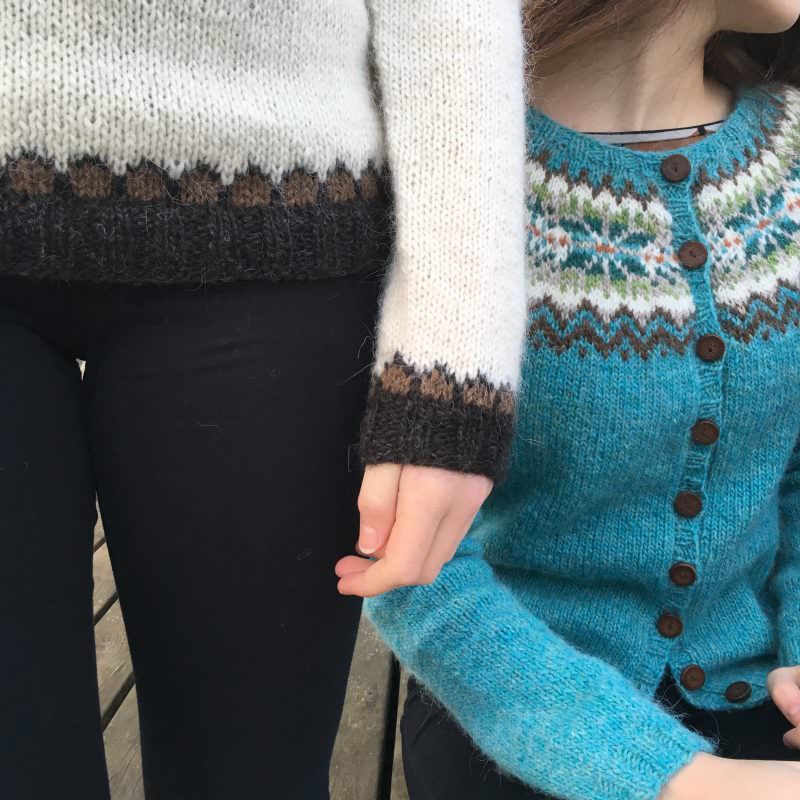 In the colorwork, the Shetland rule "no more than two colors per row" is joyfully broken.
The cardigan is steeked using the traditional Icelandic method for lopi sweaters, with two purl stitches in the middle.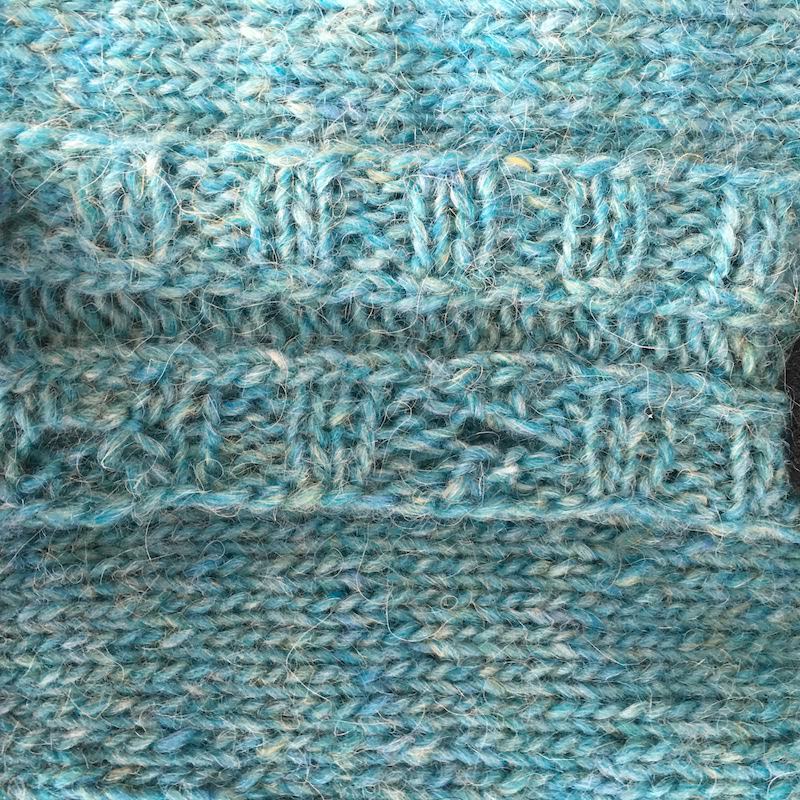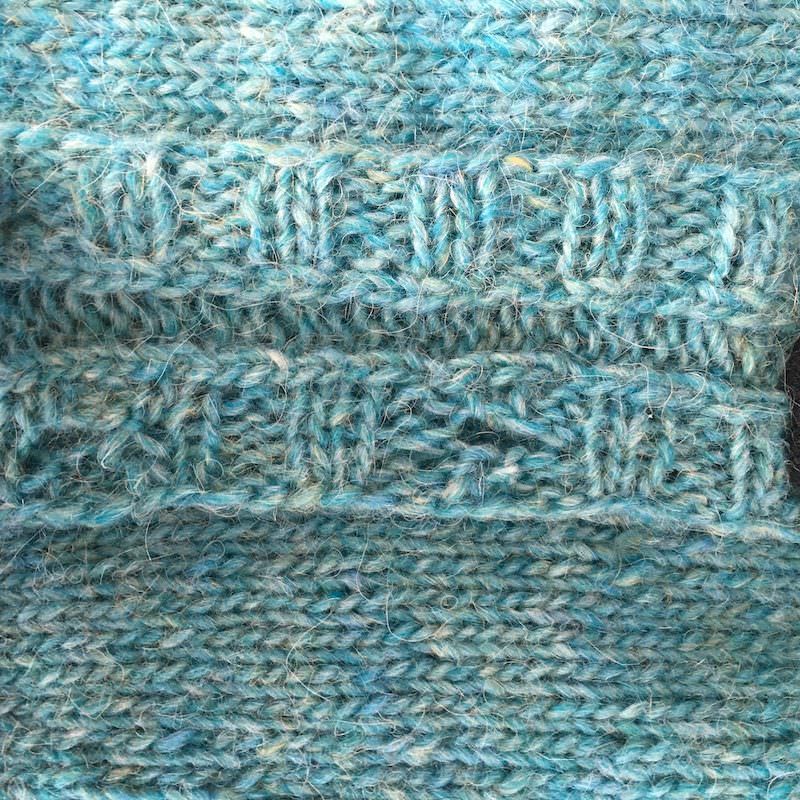 The blue Shetland style sweater is knitted with Scottish Buachaille yarn from Kate Davies.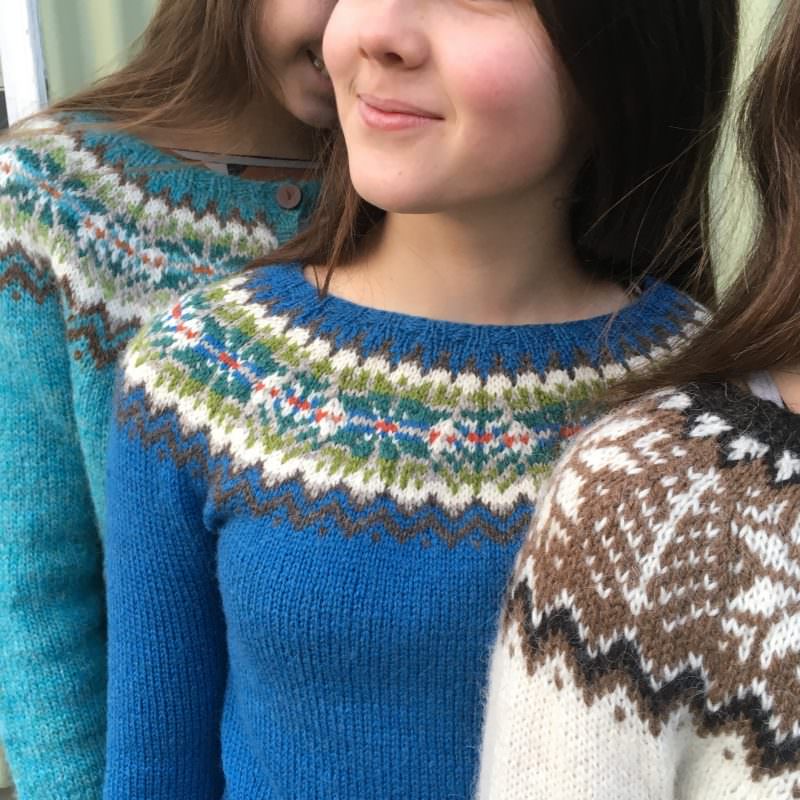 The color combination was indeed based on the 7 colors of Buachaille from Kate's Seven Skeins Club – which Kate was so kind to gift me.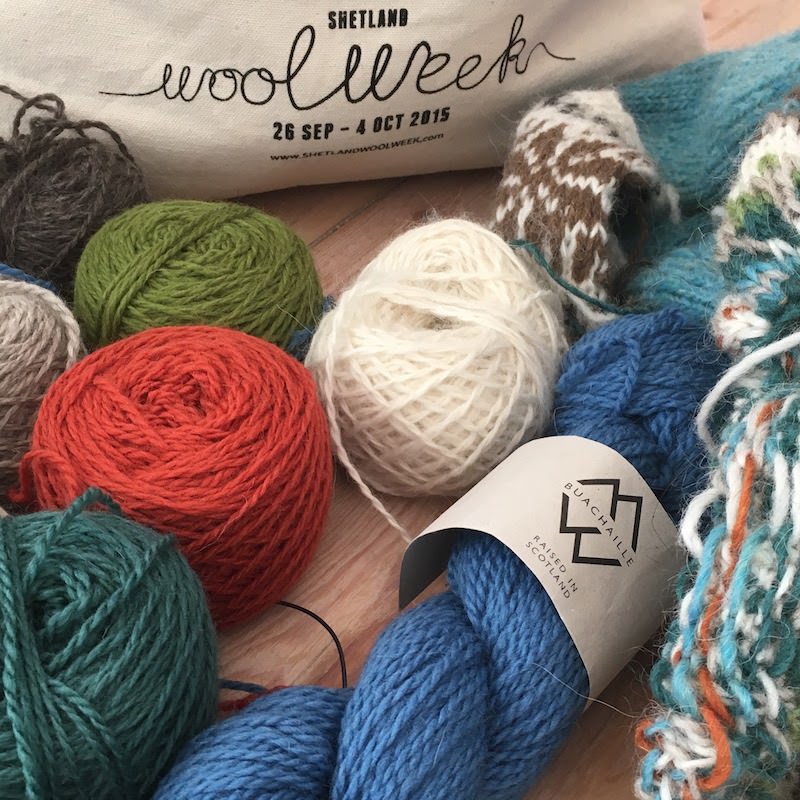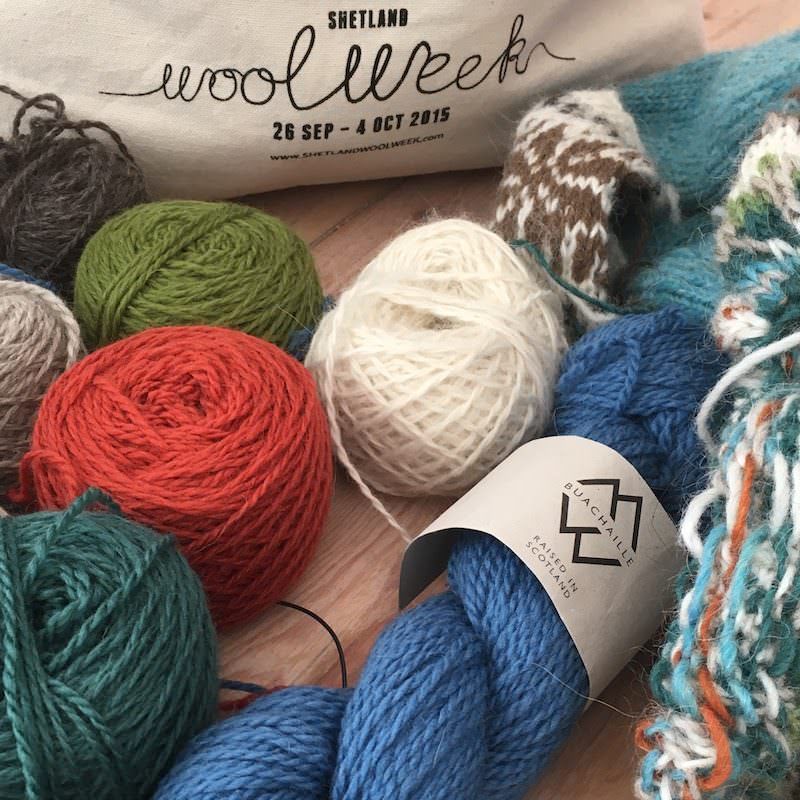 The turquoise cardigan version however is knitted in similar color with the Icelandic unspun lopi, Léttlopi from Ístex.
For the brown and white Lopi style sweater, I mixed together Léttlopi and a truly authentic Shetland yarn, the beautiful Foula yarn. It is made with the wool from the Foula Island's sheep, an indigenous population of native Shetland sheep that has maintain itself near unchanged due to isolation.
Hjaltlandspeysa has my signature short rows to create a natural neckline and a clever shaping for a flattering fit. I'm also sharing a handy tip of mine to steek the sweater without having to use the sewing machine!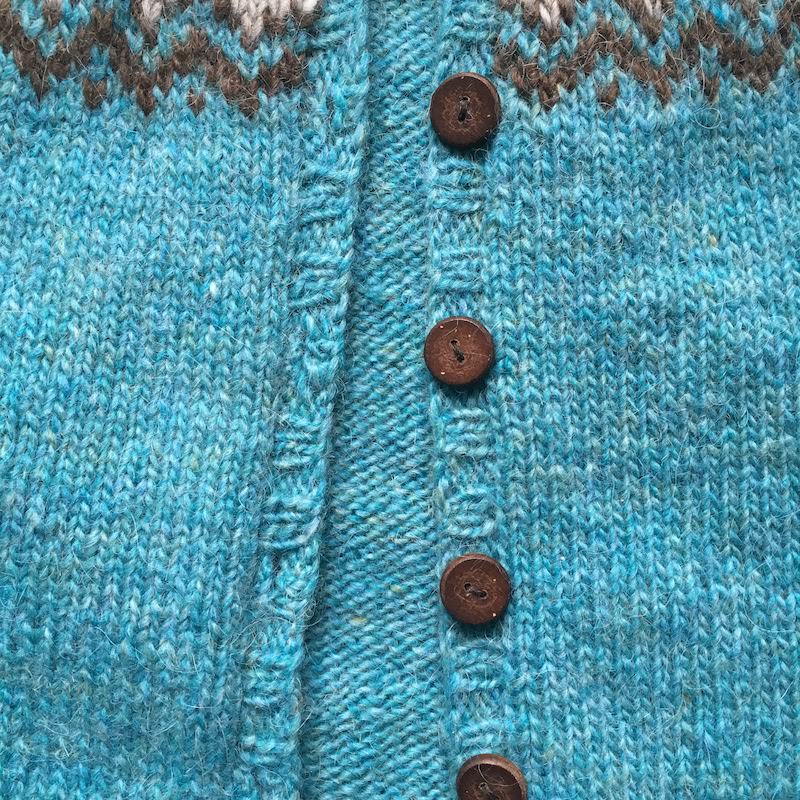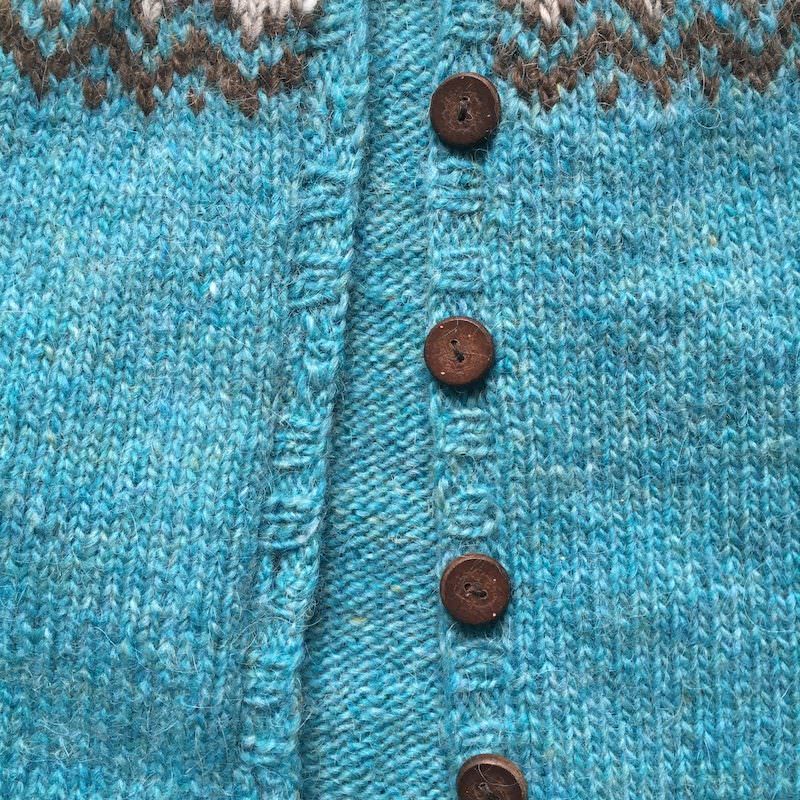 Hjaltlandspeysa stands for Hjaltland (like in Hjaltlandseyjar, Shetland isles and the s at the end marks the genitive case) and peysa (sweater, like in lopapeysa, sweater made with lopi, roving band).
The idea for it came indeed when I was invited to Shetland as a guest teacher during Shetland Wool Week. But it took a couple of years before I went along with it and I finally worked on the turquoise sample last September during the Authentic Iceland Knitting Tour (you can register for the one this year, 2018, here). The two other samples were (test)knitted by Bryndís and Elín if you care to know 😉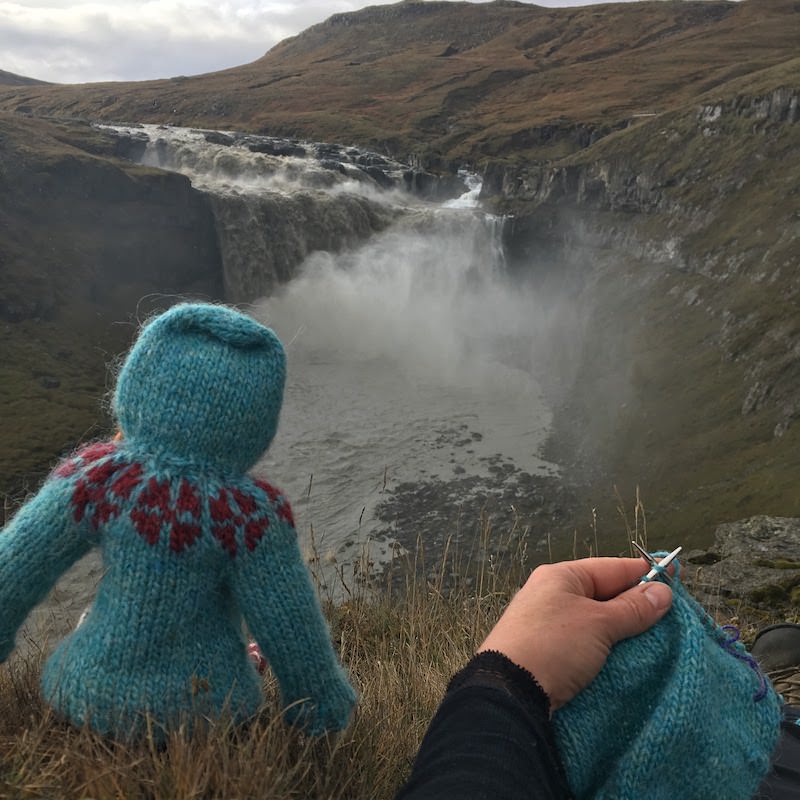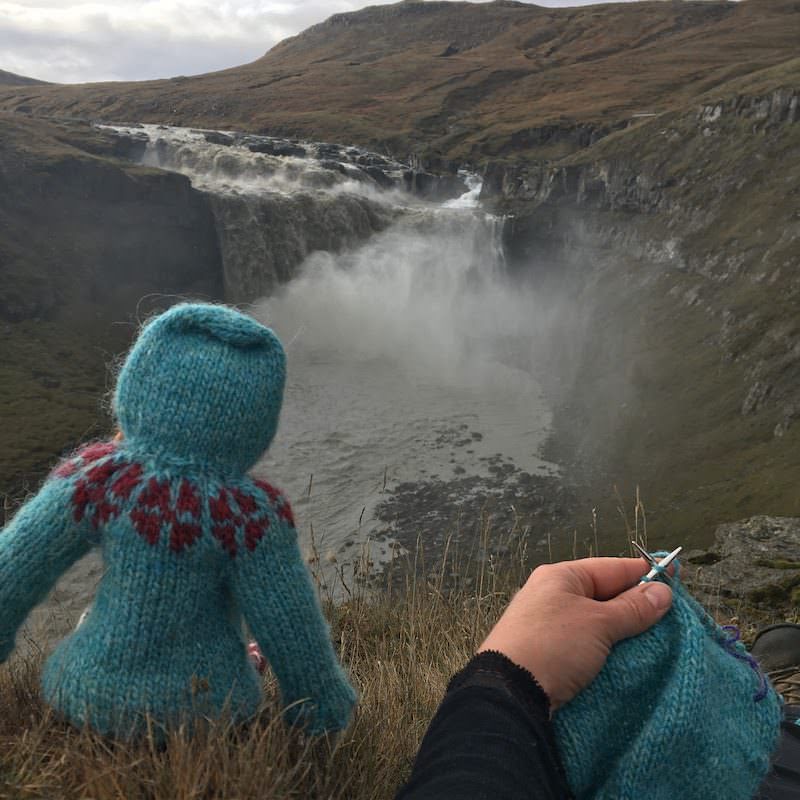 I actually got some help with my own sample during the tour! A LOT of help!
My 3 "babies" (they are all taller than me!) modeled for me earlier this winter.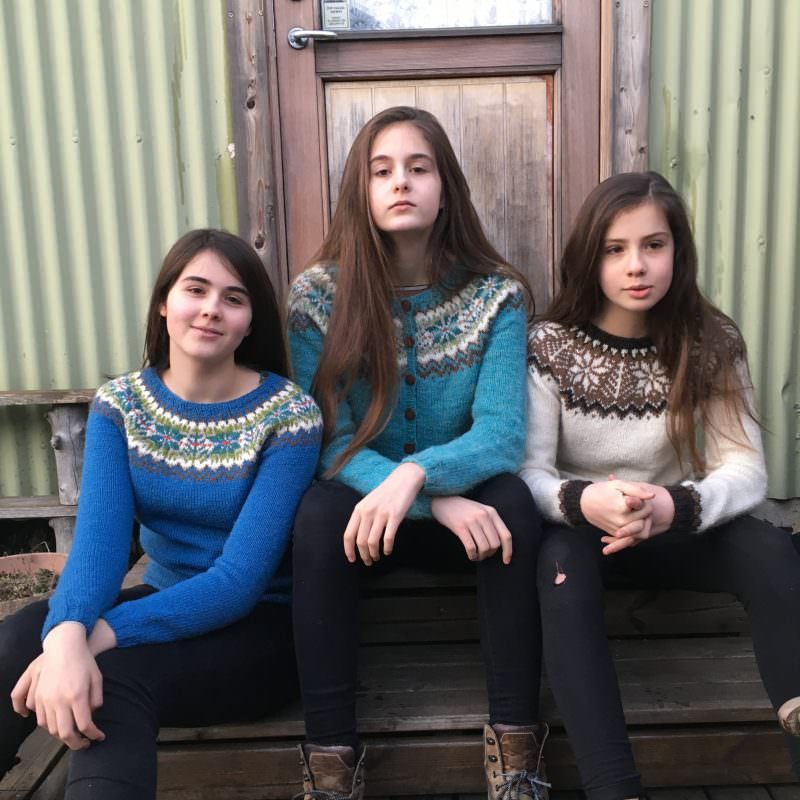 The pattern for Hjaltlandspeysa is available in English, French and Icelandic on my website, here, and on Ravelry, here.
Léttlopi kits are also available on my website, here, and the price of the kits is better than if you were buying the yarn on its own.
There are 3 color combinations to choose from: White & brown Lopi style and Turquoise Shetland style as shown, but also another "baby" blue (Heaven blue) Shetland style (the contrasting colors are the same than in the turquoise sweater).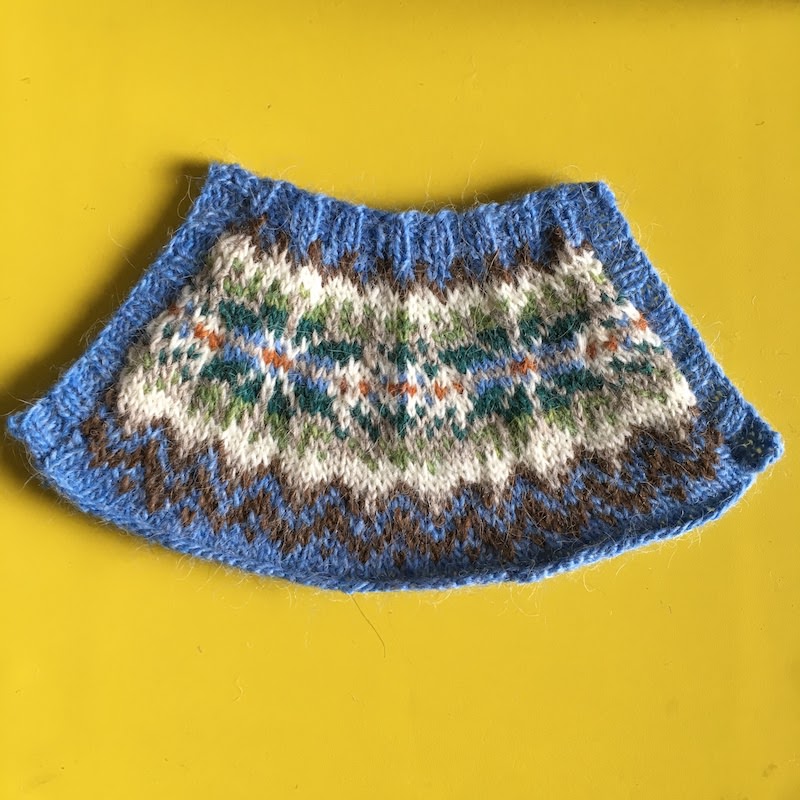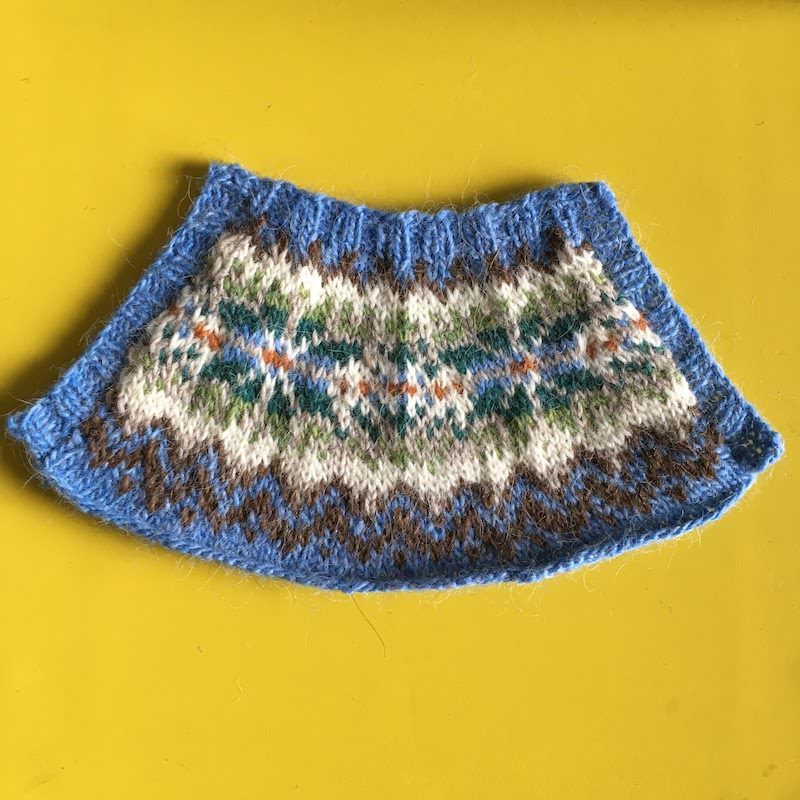 But if you want to change the colors, it is always possible!