A week-end in Paris
Un week-end parisien bien chaud au salon
Kids and the City
dans un espace magnifique avec des créations qui donnent envie d´en faire une quatrième (il n´en est pas question!!!!!!)
A hot and sunny week-end In Paris at
Kids and the City
in a beautiful space and designers that make you want have a fourth child (it is out of question!!!!!!)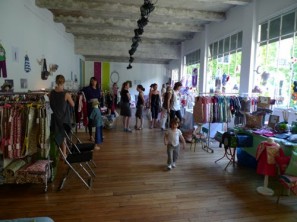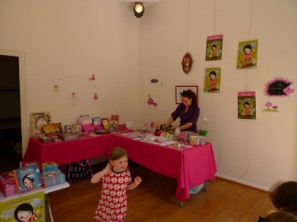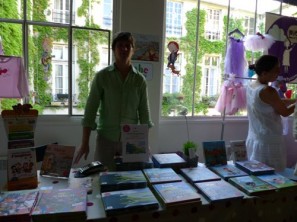 Des marques scandinaves bien connues en Islande chez
Nordinary
, l´organisatrice du salon…
Scandinavian labels well known in Iceland at
Nordinary
, also the manager of the show.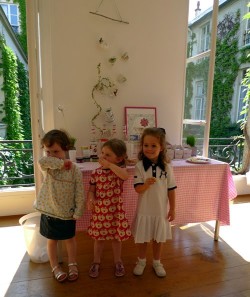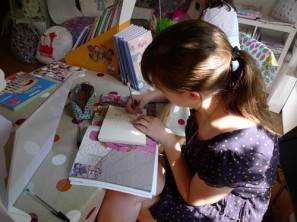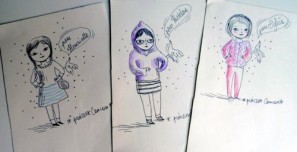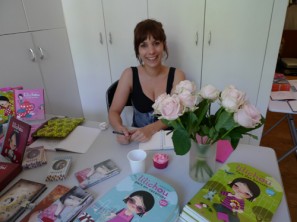 Rencontres encore avec
Air d´Islande
, la culture islandaise sous toutes ses coutures…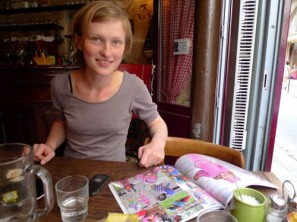 Comme d´habitude, j´ai râté mon train… je me suis (encore!) trompée de gare… mais, lors d´une correspondance un peu longue (m´en fiche, j´ai mon tricot!), j´ai pu découvrir le tout nouveau
centre Pompidou de Metz
: une splendeur qui n´a rien à envier à son homologue parisien, bien au contraire…
As usual, I missed my train…. went (again!) to the wrong station… but, as I had to change trains in Metz and wait there for a while (don t care, I have my knitting!), I hd the chance to discover the brand new
Pompidou museum in Metz
: a breath-taking architecture…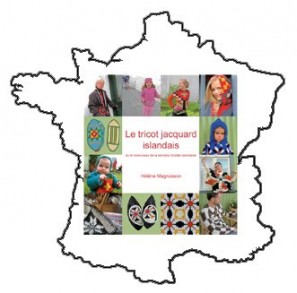 s´est arrêté: allez donc voir le joli bonnet qu´elle y a tricoté!