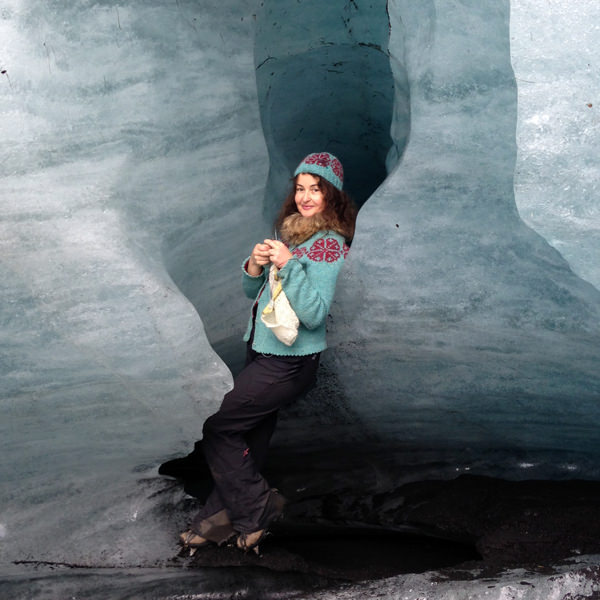 Here are some pictures of our Knitting on Ice tour this october. We saw sheep, bought a lot of yarn, went on a glacier walk, hiked to a hot river, spent some time in a turf house, knitted many sweaters, saw many waterfalls, Henrietta got a brand new lopapeysa and we saw Northern Lights! Next departure October 17-23, 2016!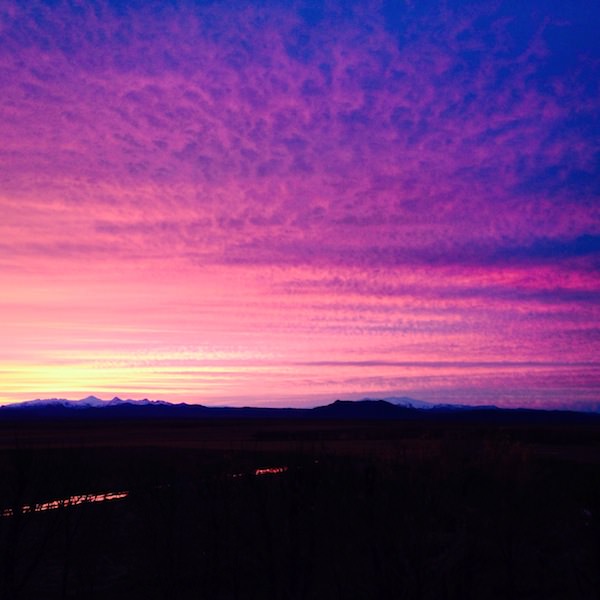 Good morning!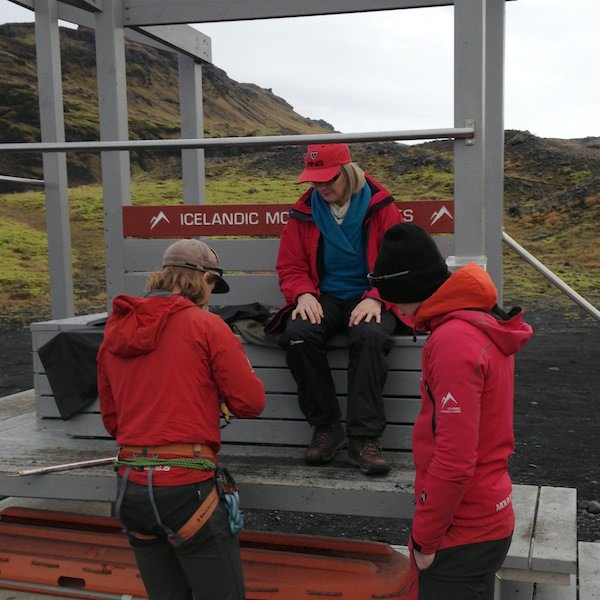 Getting ready at the crampons station!
Walking on ice!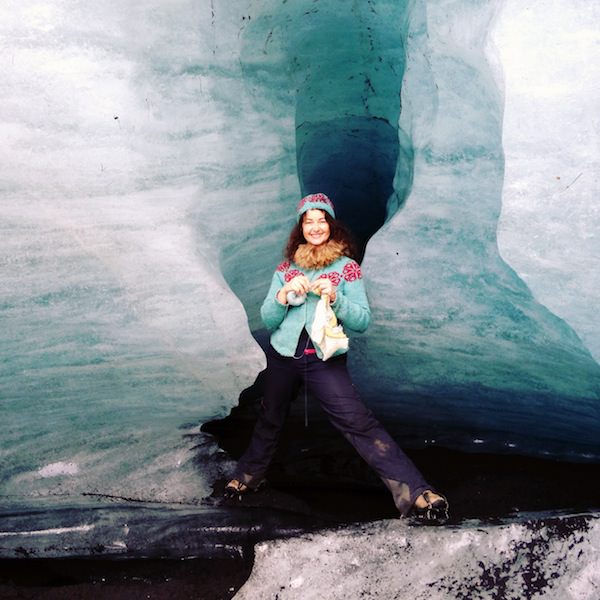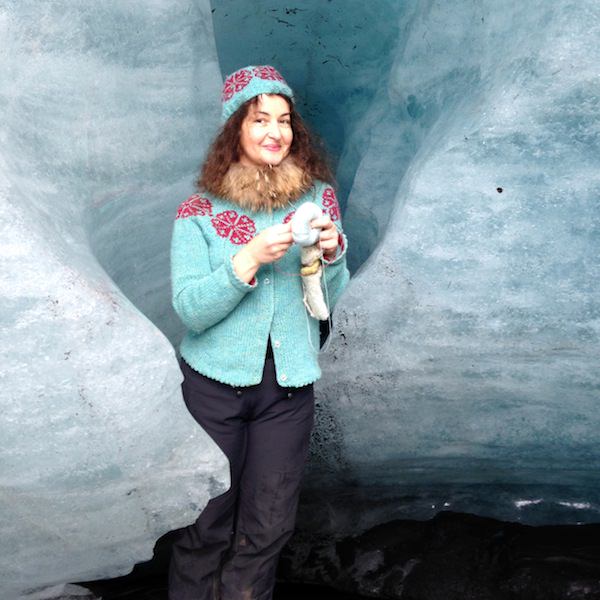 Knitting on ice! Wearing my Brynja sweater and matching beret.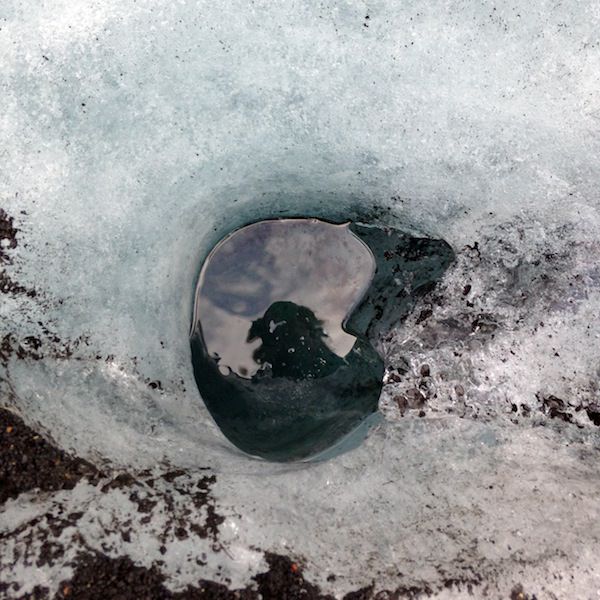 Reflecting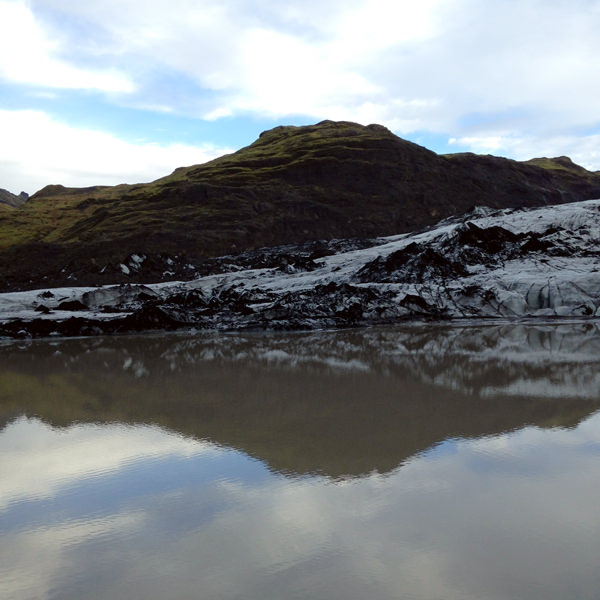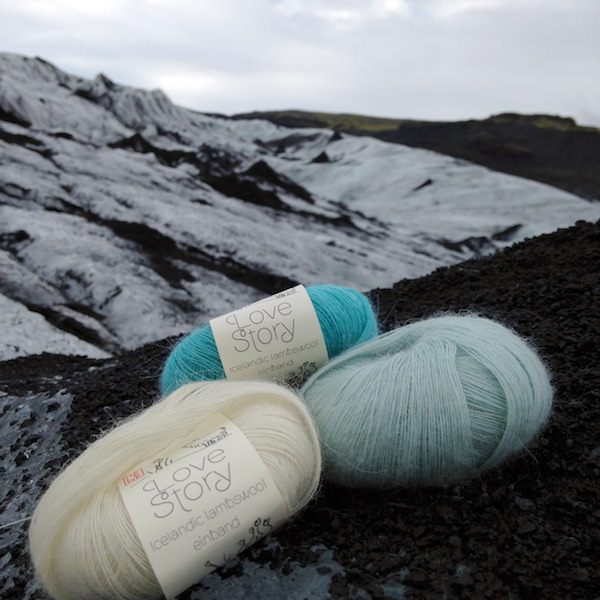 It's a match! Love Story yarn in Natural white, Askja blue and… Glacier turquoise!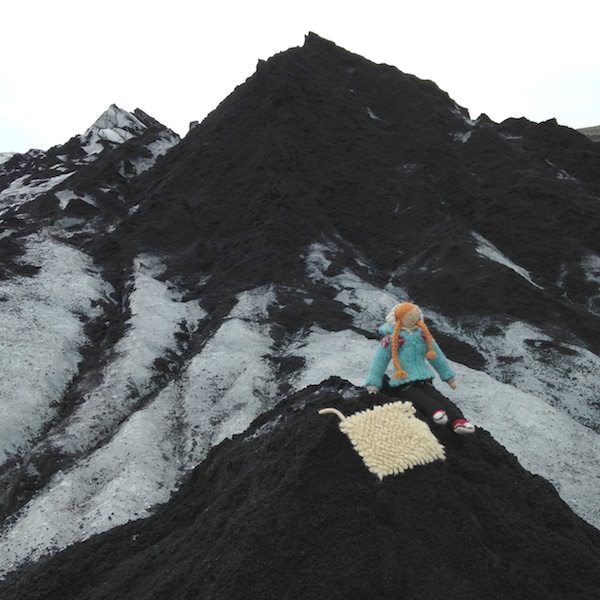 Prince Williams and Henrietta on a sand troll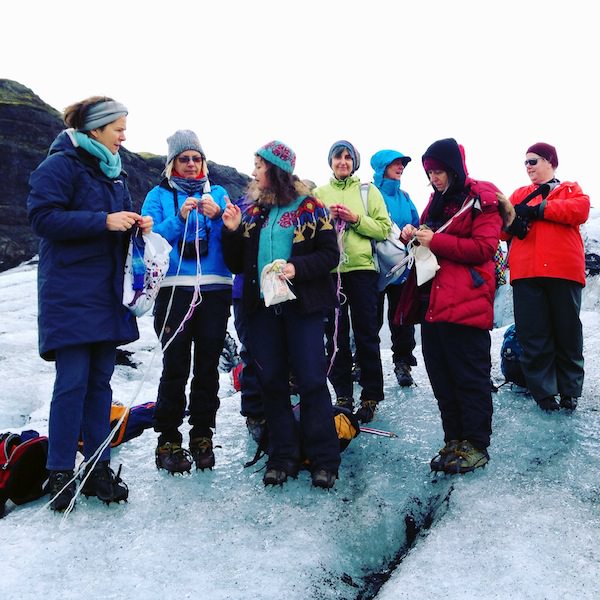 Learning an Icelandic bind off: renamed the Glacier bind-off!
Henrietta posing in front of the powerfull Skógar waterfall, wearing her own Brynja sweater.
Our magical guesthouse
Bathing in a hot river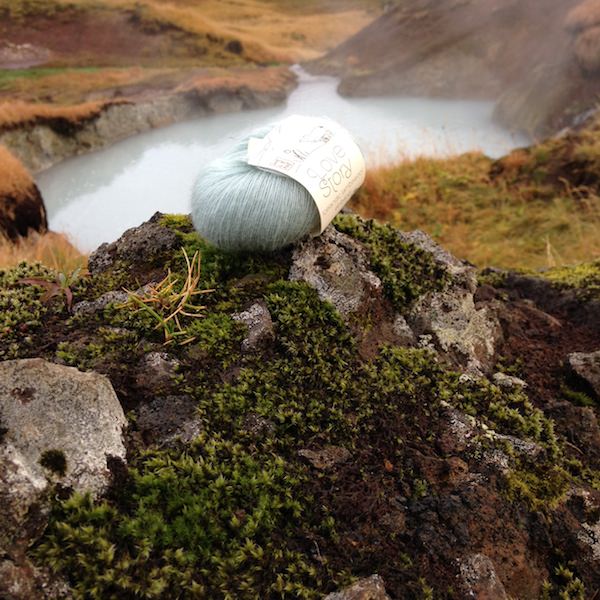 It's a match! Love Story yarn in Askja blue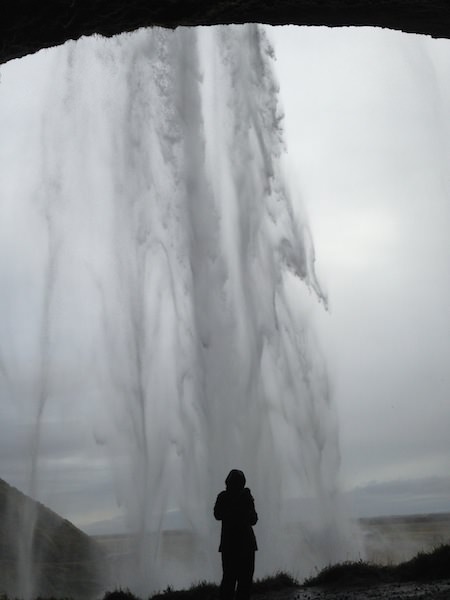 Back with the waterfall!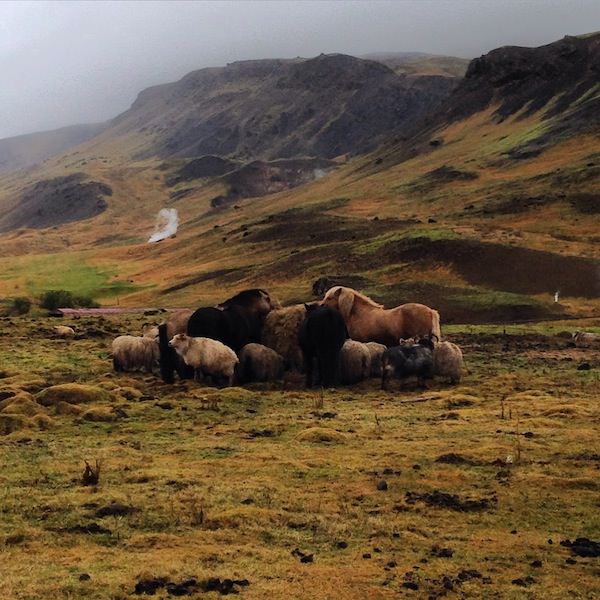 Horses and sheep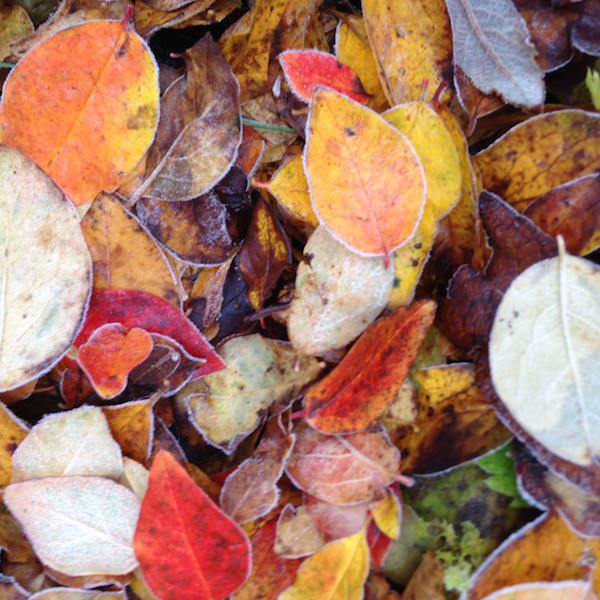 Autumn leaves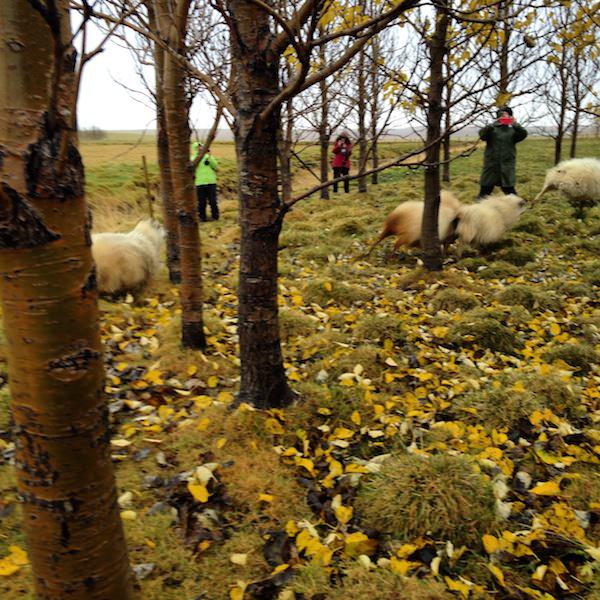 Trying desperately to catch sheep…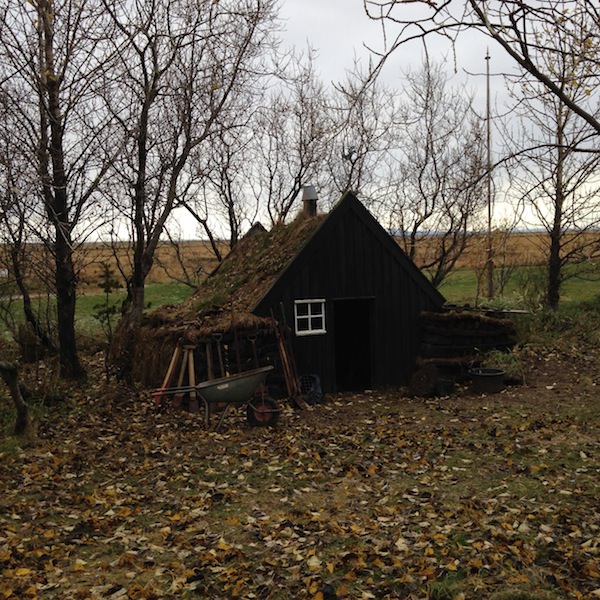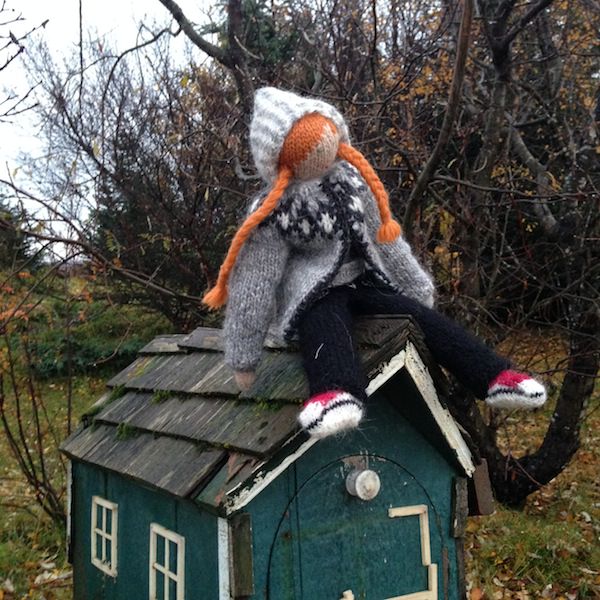 Henrietta's new lopapeysa
A few of the sweaters we made: love how the same pattern leads to completly different results 🙂 The pattern is based on Bjarni's sweater.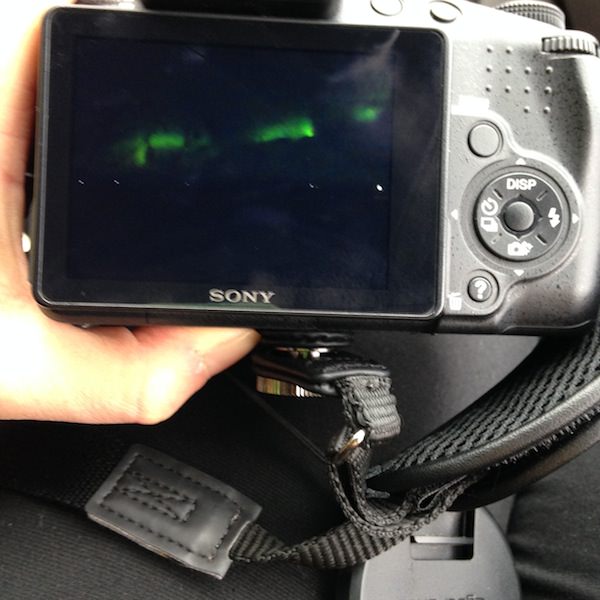 We even saw Northern lights one night! My phone couldn't catch them but Caroline's camera did.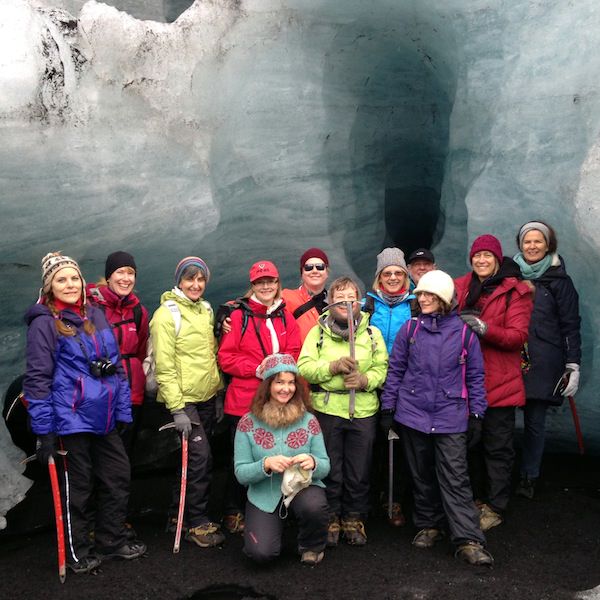 Our fabulous group! Miss you all!