MDR à lire tous vos commentaires: merci de vous prêter au jeu et de prendre le temps! Beaucoup de bonnes réponses mais une question est restée non élucidée… il faut dire qu'elle était vraiment difficile!
LOL reading all your comments: thank you so much to take the time playing with me! A lot if good answers but one question stayed a mystery… it was a really difficult one indeed!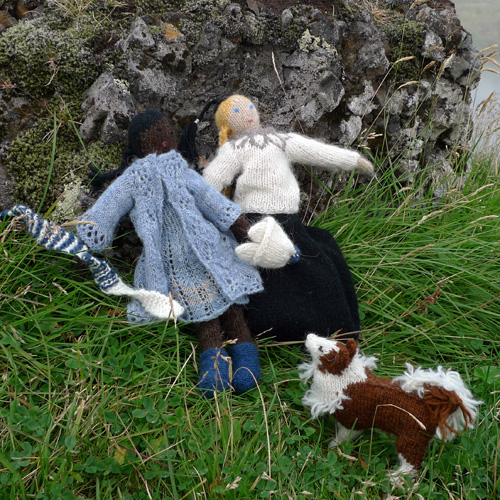 1. Smali est un bon chien parce qu'il est venu à la rescousse de nos deux demoiselles, Theodora et Olivia, qui s'étaient mises dans un sacré pétrin, comme vous pouvez le lire dans les second épisode des Aventures de Théodora:
Sur le chemin
1. Smali is a good dog because he rescued our two young girls, Theodora and Olivia, as you can read in the second episod of the Adventures of Theodora: Leading the way.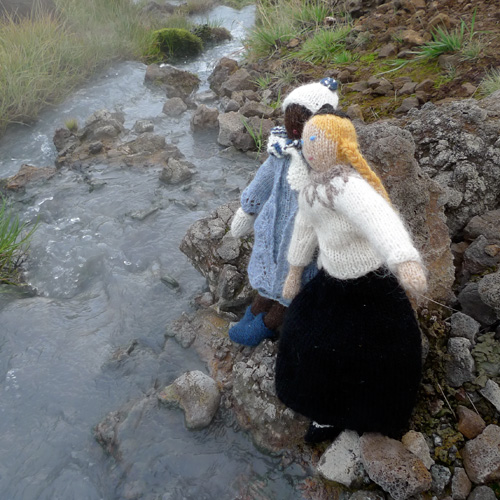 2. Dans la petite
histoire derrière le modèle
, je vous le dis Theodora et Olivia sont meilleures amies dans la vie aussi! Theodora s'appelle Theodora parce qu'elle est inspirée du poème de Theodora Thoroddsen. Henrietta s'appelle Henrietta parce que Henrietta, ma 3ème fille, voulait une poupée rousse. La poupée de ma deuxième fille, Theodora, ne pouvait pas s'appeler Theodora puisque Theodora, la poupée est à moi, donc elle a été faite à l'image de la meilleure amie de Theodora, ma fille pas la poupée, qui s'appelle… Olivia! Je sais, c'était difficile!
2. In the design story, I say it: Theodora and Olivia are best friends in real life too! Theodora is called Theodora because a poem by Theodora Thoroddsen inspired her. Henrietta is called Henrietta because Henrietta, my 3rd daughter, wanted a red hair doll. Theodora's doll (my 2nd daughter) couldn't be Theodora because she is mine (the doll and the daughter), so she asked for a doll at the image of her best friend…Olivia! I know it was really difficult!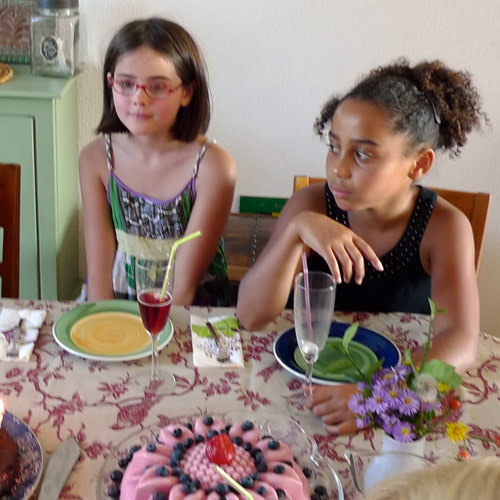 3. Que peut bien regarder un chien de berger islandais? Des moutons bien sûr!
3. What can an Icelandic shepherd dog be watching? Sheep of course!