Petit jeu # 2: ouaf, ouaf!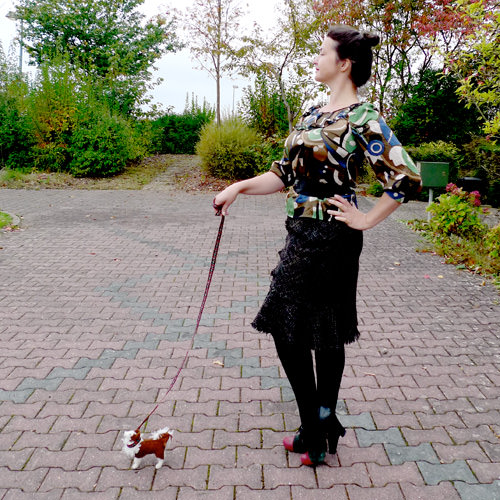 Before we play again, the winners of last week give away #1 were chosen by random.org: congratulations to kcc and
chantelle
! Please send me a message with your adress so I can send you the
socks book
!
Avant de rejouer, les gagnantes du petit jeu #1 de la semaine passée ont été choisies par random.org: félicitations à kcc et chantelle, envoyez-moi un message avec votre adresse que je poste le livre de chaussettes!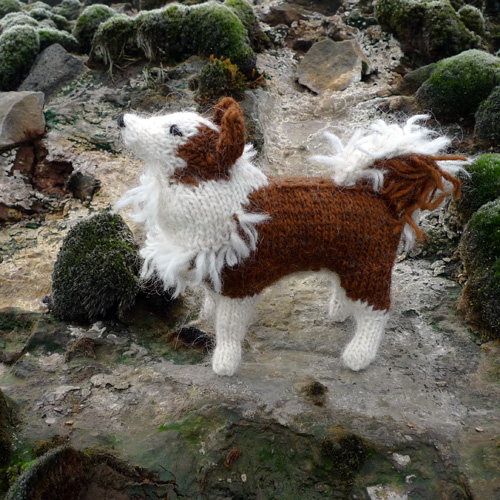 Quite a lot of you have completely fall for Smali, the little Icelandic sheep dog. So our giveaway this week is a
Smali & Olivia Kit :
materials and pattern to make the dog, Olivia's lace coat and the accessories.
Vous avez été très nombreuses à complètement craquer sur Smali, le petit chien de berger islandais. Alors notre petit jeu de cette semaine vous permettra de peut-être gagner un Kit Smali & Olivia: laine et patron pour faire le chien, le manteau en dentelle d'Olivia et les accessoires.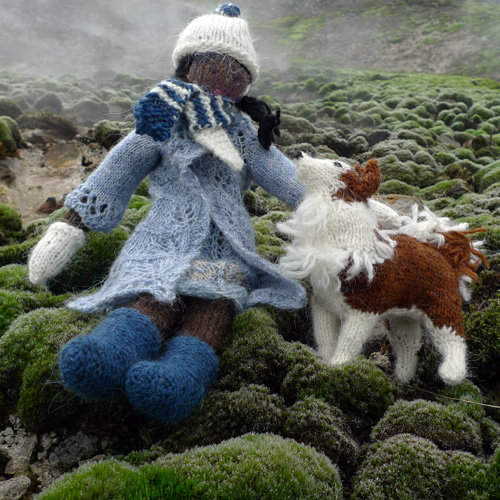 Olivia's beautiful bleu coat is a little exercise before you can knit that one (the book won't be ready before very end of 2012, you have to be patient, I know I'm hard on you).
Le beau manteau bleu d'Olivia: un petit exercise de dentelle pour vous entrainer pour celui-ci! (le livre ne sera pas prêt avant toute fin 2012, un peu de patience, je sais je suis dure avec vous!)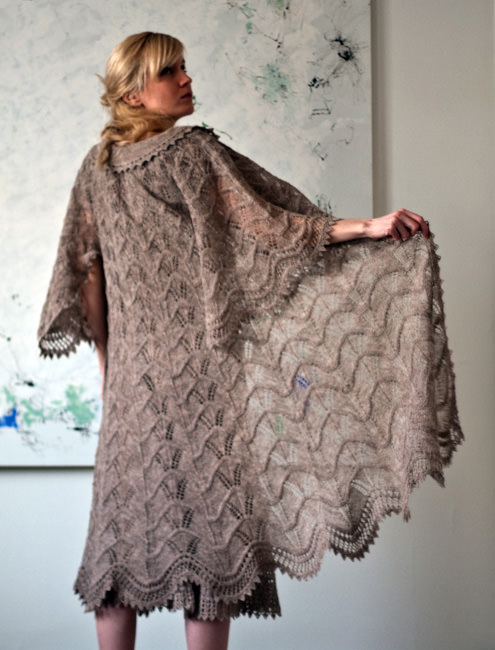 To enter the giveaway, it's easy: you have have until next Thursday 10 AM GMT to leave a comment and answer a few questions. Some questions are a bit difficult but most of the
answers
are on the
website
! Everyone can win, not just the "good answers"!
1. Why is Smali such a good dog?
2. Why is Olivia called Olivia?
3. On the picture under, what is Smali looking at?
P
our jouer, c'est facile: vous avez jusque jeudi prochain 10 h GMT pour répondre à quelques questions. Elles sont un peu dures mais la plupart des réponses sont sur le site web! Tout le monde peut gagner, pas juste les "bonnes réponses"!
1. Pourquoi Smali est-ti un si bon chien?
2. Pourquoi Olivia s'appelle-t-elle Olivia?
3. Sur la photo ci-dessous, que regarde donc Smali?