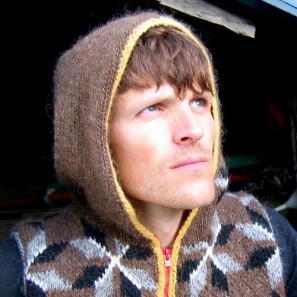 My husband is in Iceland at the moment, at the Telemark Skying Festival in Akureyri. Yesterday, at the après-ski, he was drinking beers with his pairs, and guess what they were talking about? Knitting! They found Skúli´s hood cool
(pattern 11 from my book)
. Doesn´t it say something about the regain of interest for knitting?
Mon mari est en Islande en ce moment, au Festival de Telemark de Akureyri. Hier soir, à l´après-ski, il buvait de la bière avec ses copains et devinez- de quoi ils parlaient? De tricot! D´ailleurs ils trouvaient la veste à capuche de Skúli cool (modèle 11 de mon livre). Cela dit quelque chose sur le regain d´intérèt pour le tricot, non ?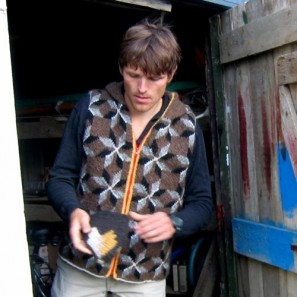 PS: It´s not my husband on the pictures, but the model from my book, one of his friend.
PSbis: And for those wondering, telemark is a nordic way of skying with the heel free. Free heel, free spirit!
PS: ce n´est pas mon mari sur les photos, mais le modèle de mon livre, un de ses copains.
PSbis: Et si vous vous demandez ce que c´est, le télémark c´est du ski de descente nordique avec le talon libre.