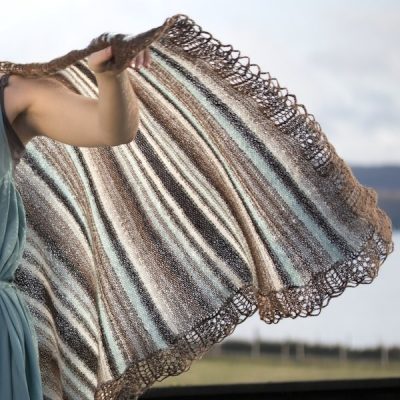 … is the time! Some months ago (!!), along side with many talented designers I have long admired, I had the great pleasure to have a pattern published in Kate Davies's latest book, The Book of Haps, coedited with Jen Arnall-Culliford.
Kate made an interview with me about the inspiration behind my Hapisk design: you can read it here.
I like to talk to Kate because, somehow, she forces me to express my stitches and colors into words, something that doesn't come so easily for me. You may even READ more information about me and my work in this conversation we had last year than on my own blog!
So no more words for me!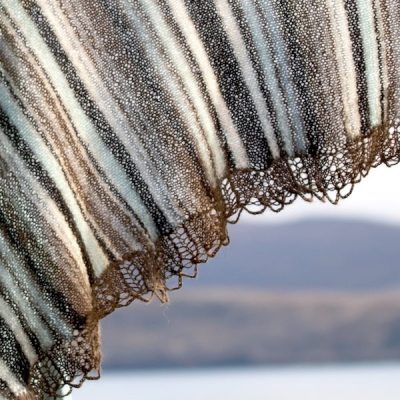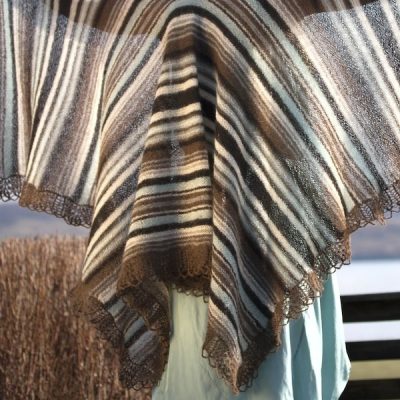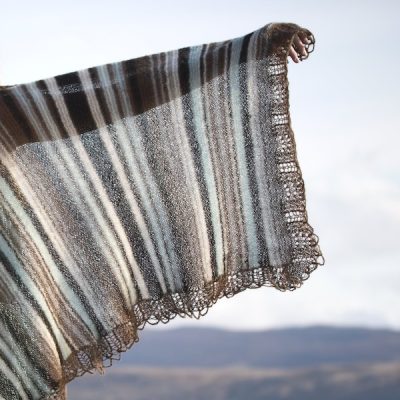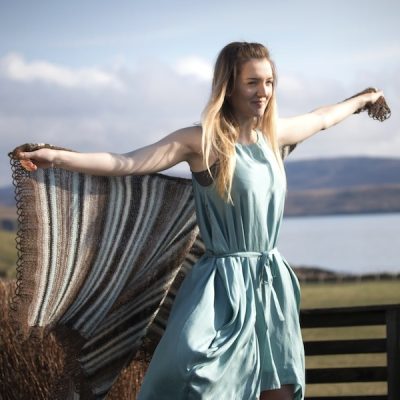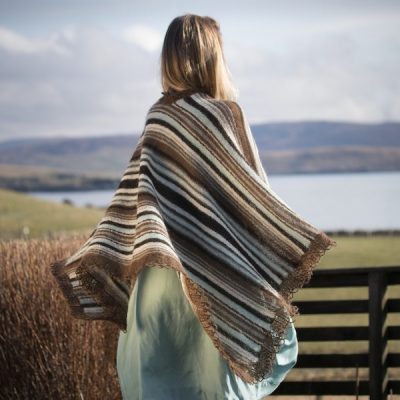 (pictures by Tom, Kate's husband)
Hapisk uses Gilitrutt Tvíband, my very soft Icelandic lambswool. If you are familiar with Icelandic wool, you will definitively feel the difference and appreciate how SOFT Gilitrutt truly is and what a nice shine and drapé it has. Still it retains all the qualities of the Icelandic wool: light, warm, hardwearing, forgiving.
You will find a Kit for sale here: it contains 17 skeins of Gilitrutt and a little project bag. The price of the kit represents a substantial discount (20%) compared to if you would buy the yarn on its own. You can choose to use the same colors I did, or make your own combination.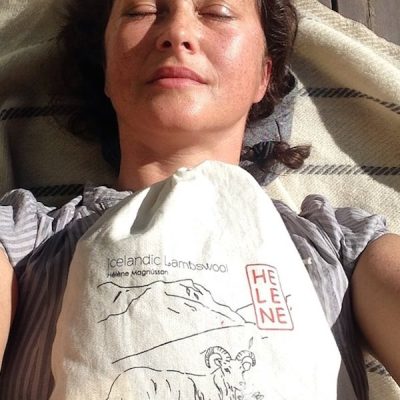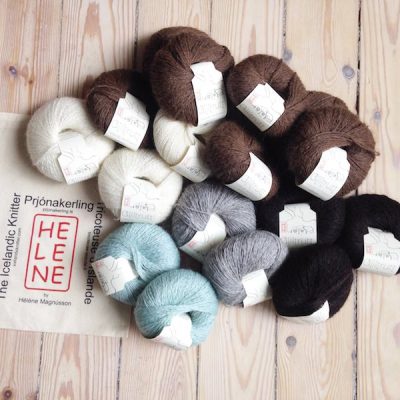 As much as I adore the colors I chose for the original Hapisk, they are not the most flattering on me: here are a couple of ideas I put together:  Gilitrutt in Raven black, Natural white, Volcanic red and Westfjord green.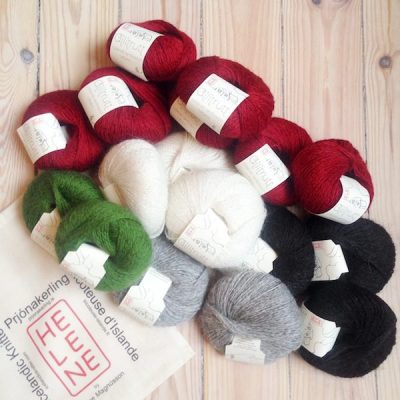 Gilitrutt in Volcanic red, Silene pink, Thyme purple (such a difficult color to photography!) and Sulfur yellow.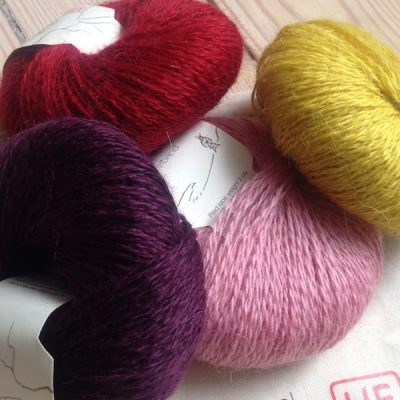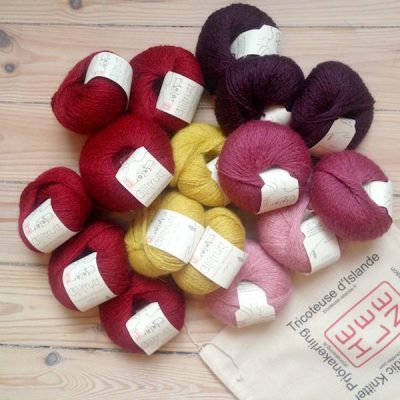 Gilitrutt in Moss green, Natural white, Salmon orange and Askja blue.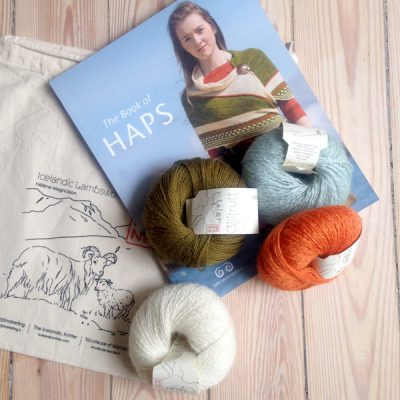 And you will find the wonderful Book of Haps here!