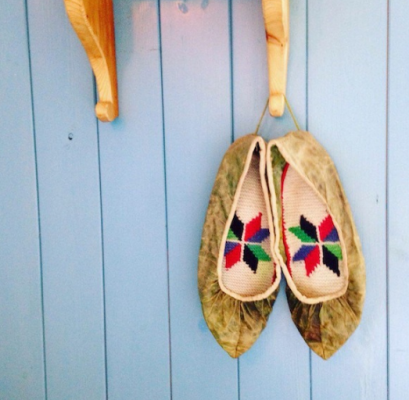 The thema for this tour was the unique Icelandic intarsia as seen in the colorful Icelandic shoe-inserts that were worn with soft shoes made of fish skin and leather and knitted in the coziness of the turf houses, the past centuries.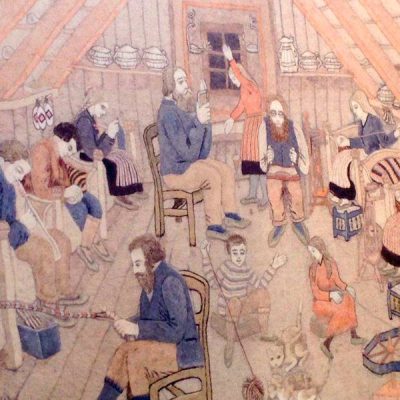 We knitted listening to Eyjólfur Eyjólfsson playing the lang spíl (the Icelandic cythare) and singing an ode to women of his composition…
…and eating delicious freshly-baked lummur (Icelandic pancakes) with home made rhubarb jam

In the Old turf farm, we found a giant insert!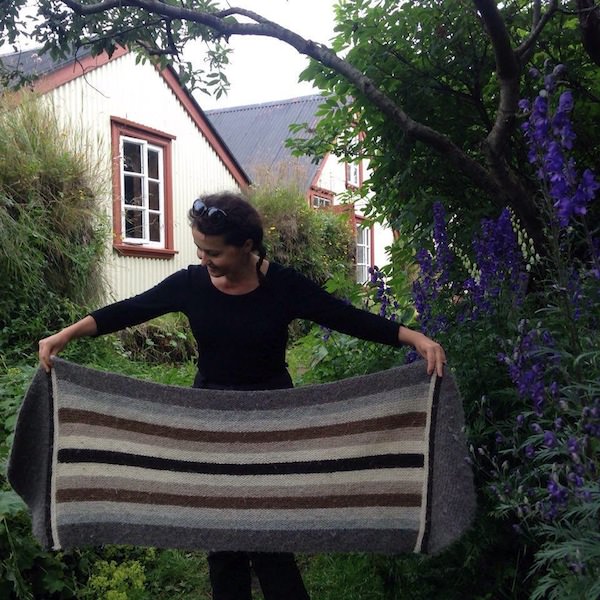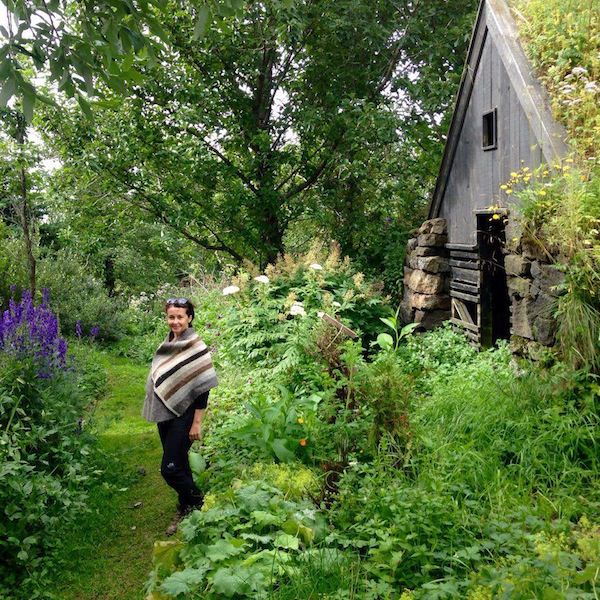 (Flowerpot coat)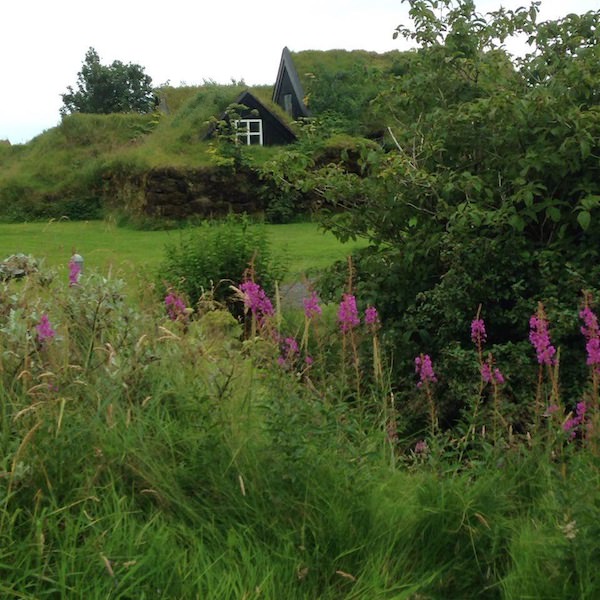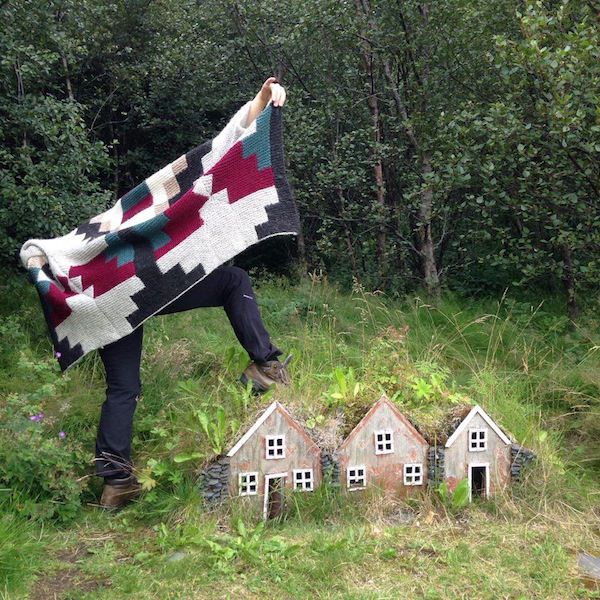 The hikes were wonderfully dramatic, with waterfalls…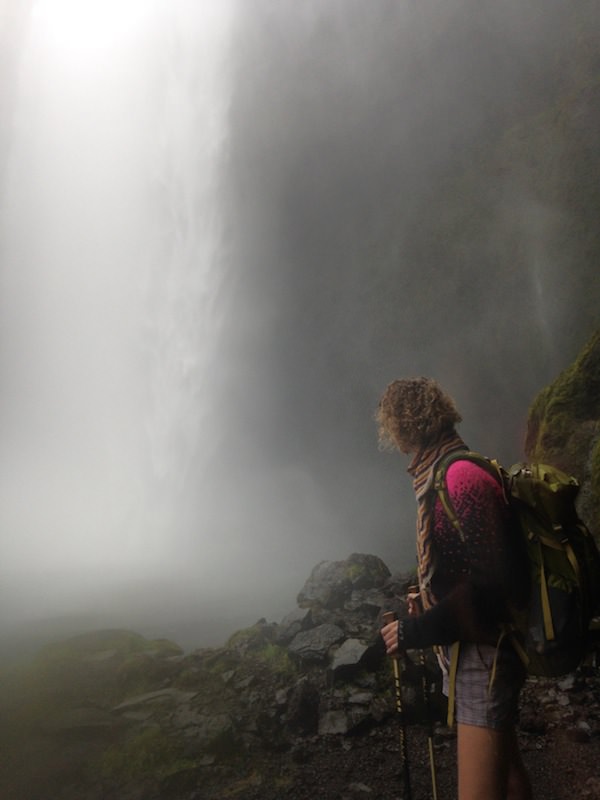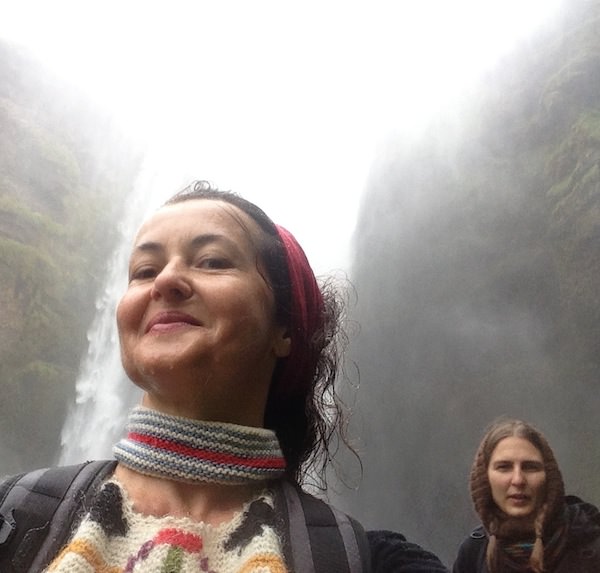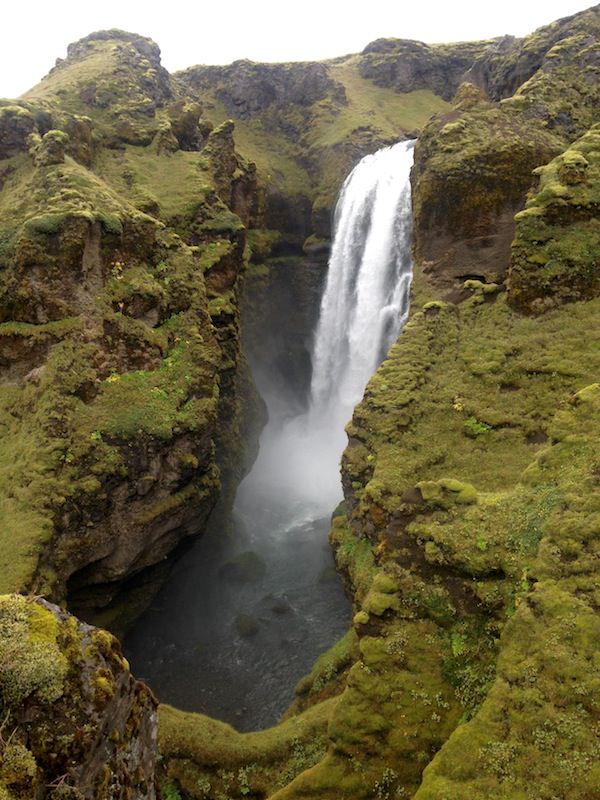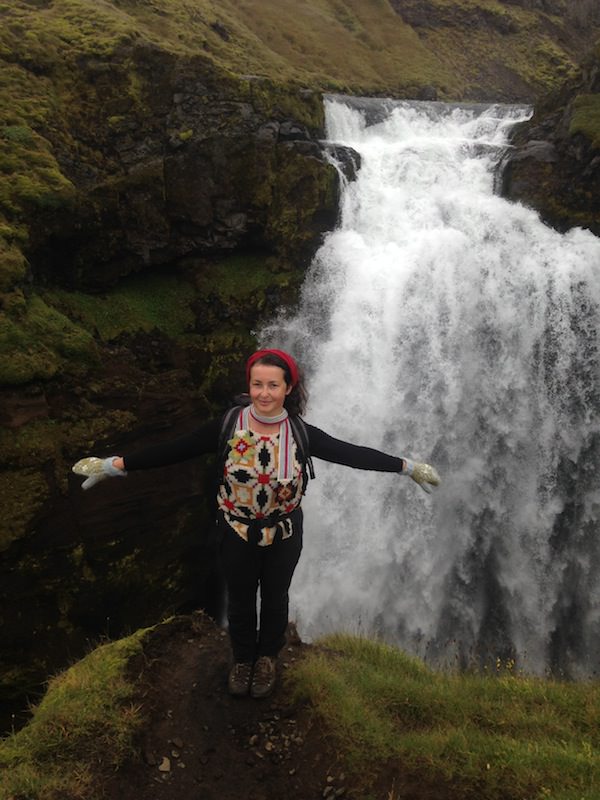 … old friends – it was Martine's fifth knitting tour with me!! And Ann, Jen and Connie had also come in a tour with me before 🙂 This makes me so glad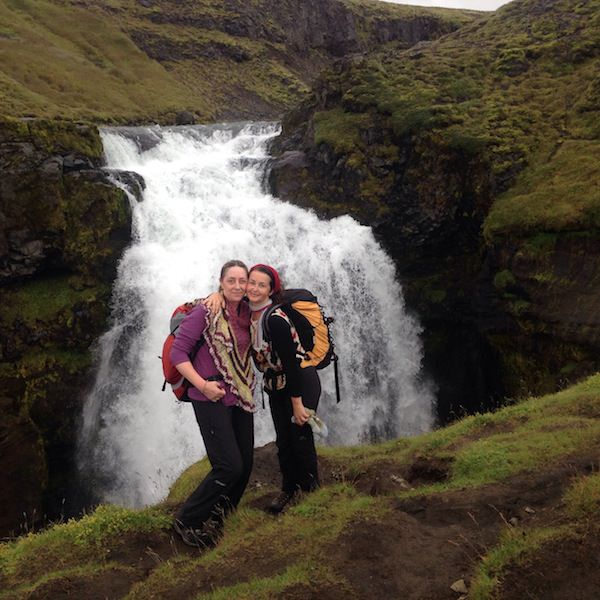 (Ann is wearing her Icelandic leaves tam and mittens)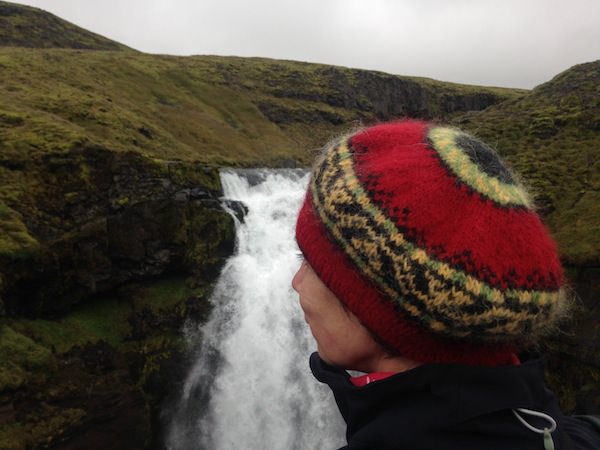 … incredibly friendly sheep (I've never seen that before in the mountains, normally they run away!)…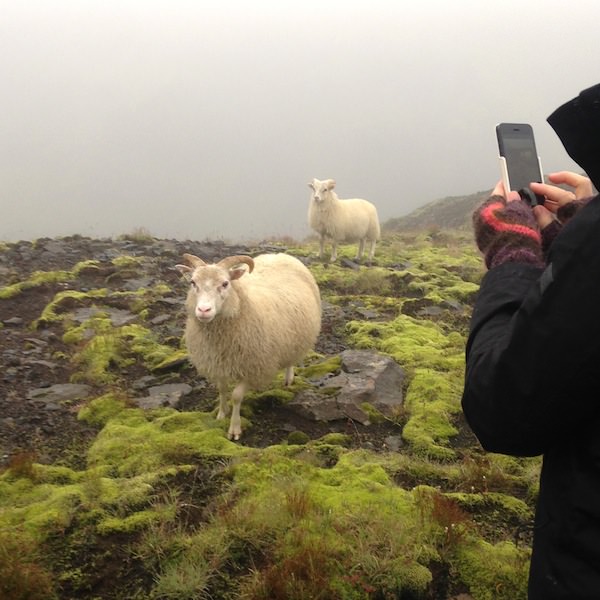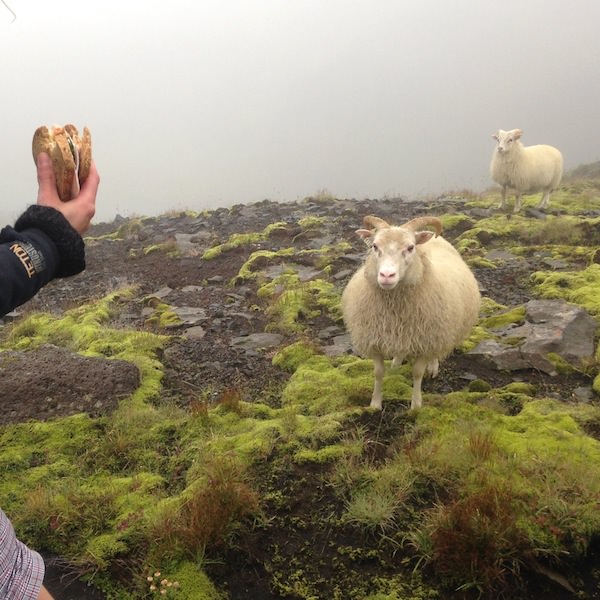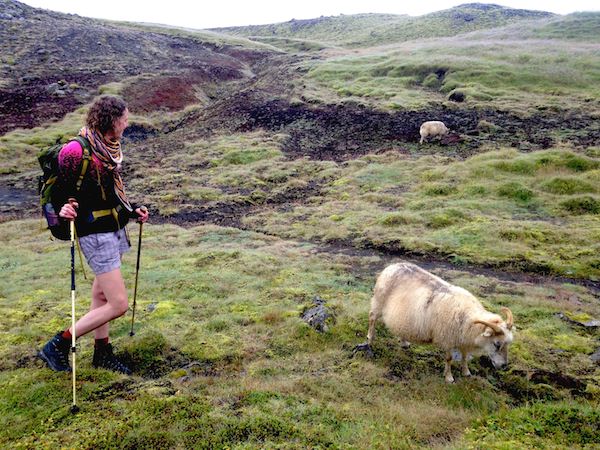 … dirty ice…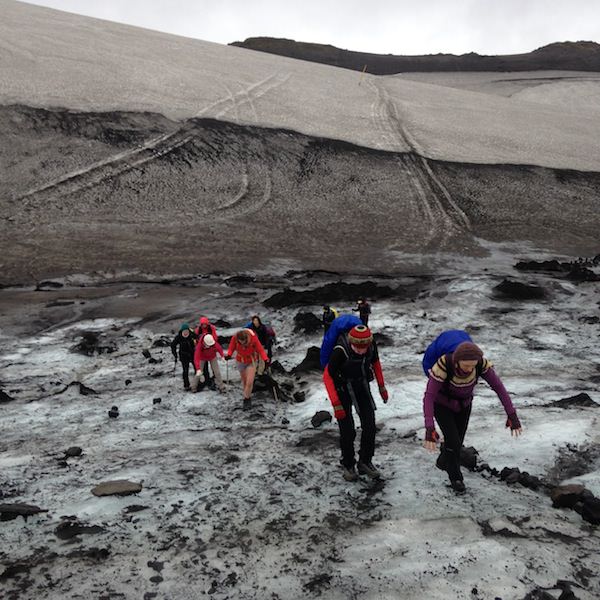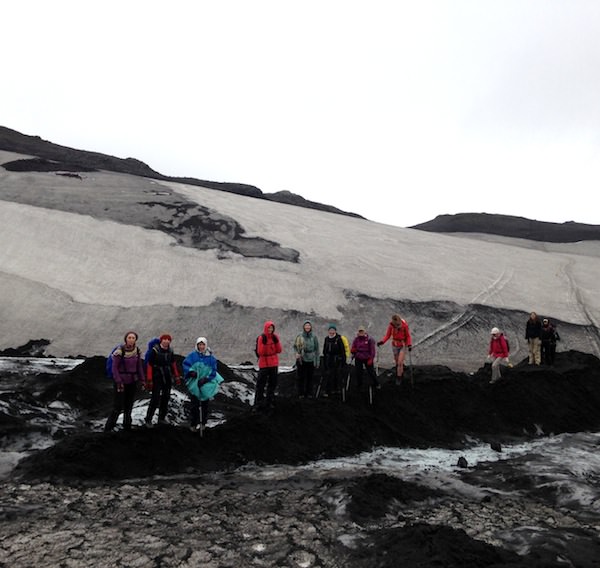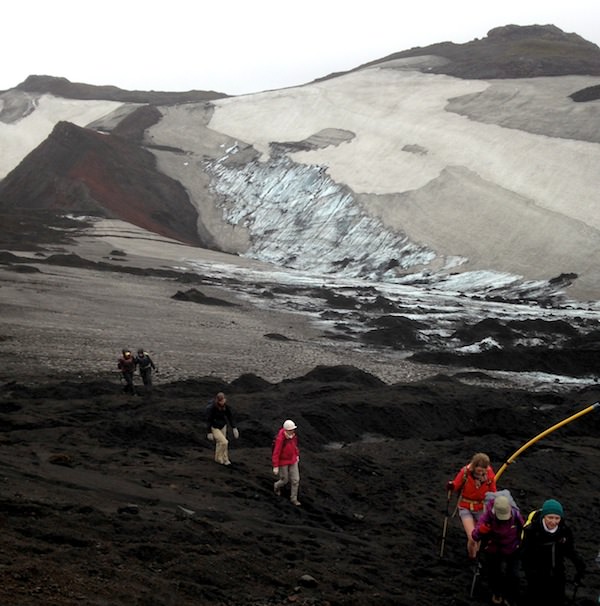 … scary lava field and Magni, the son of Thór's mountain…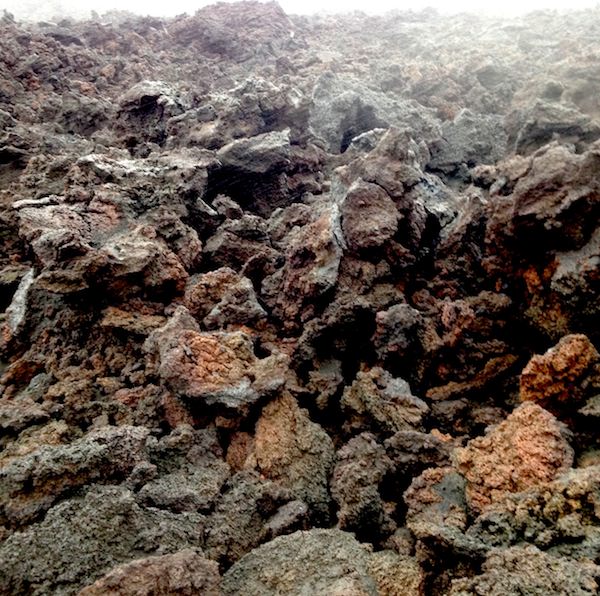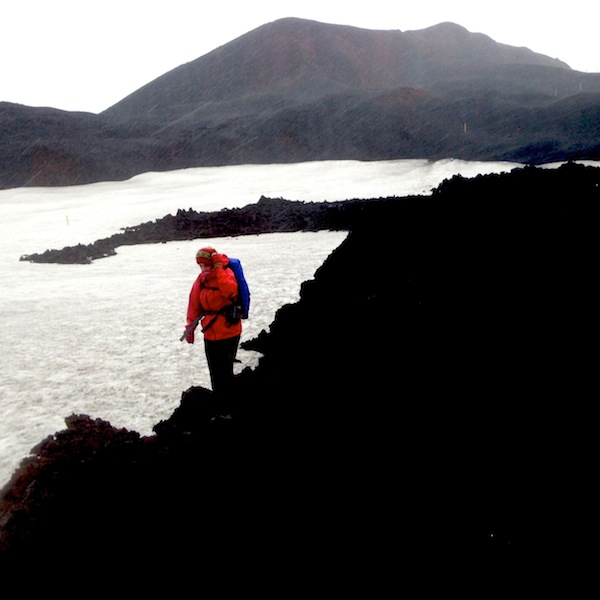 …heavy rain and wind…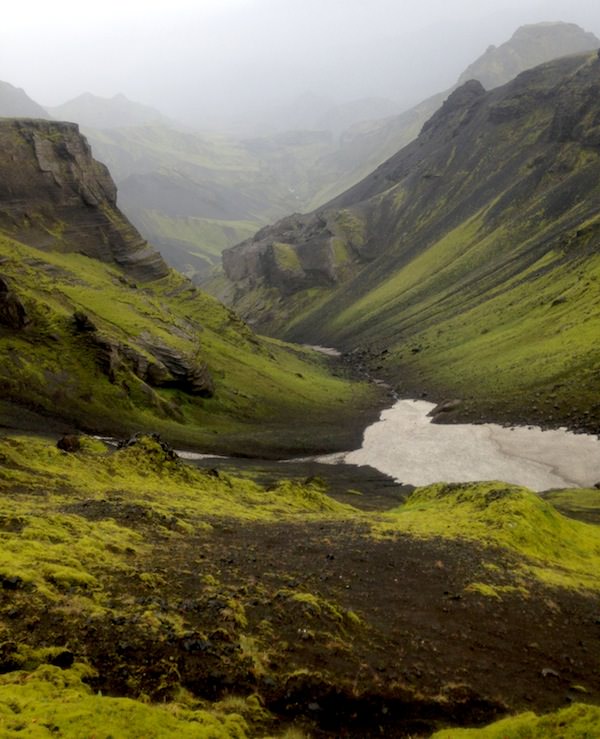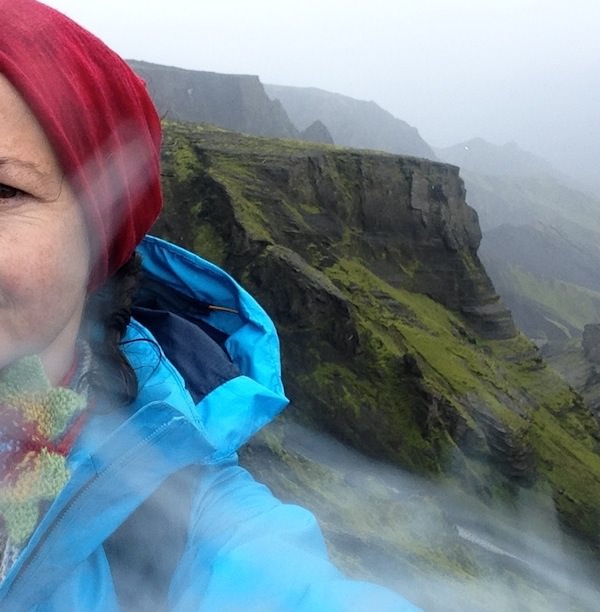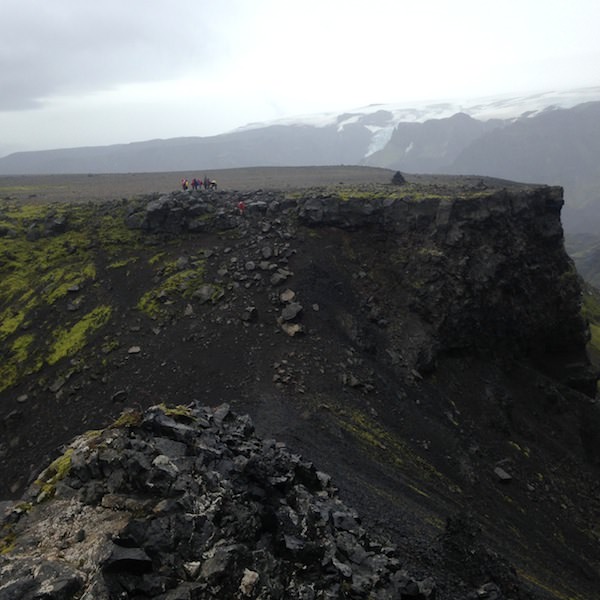 … sun and rainbows…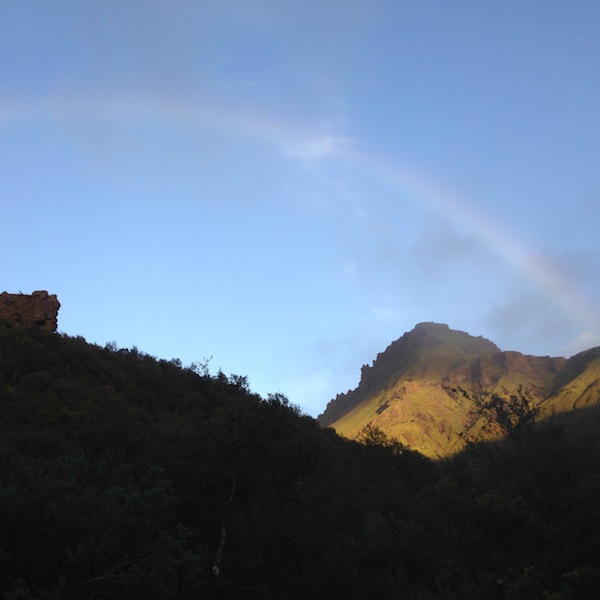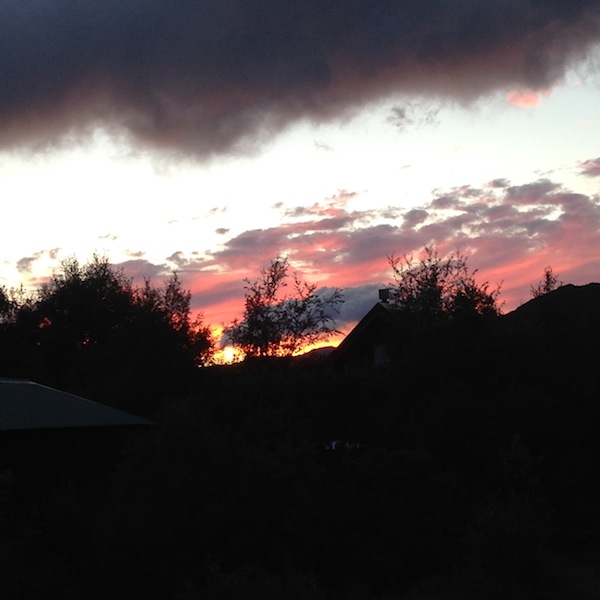 … delicious mushrooms and blueberries…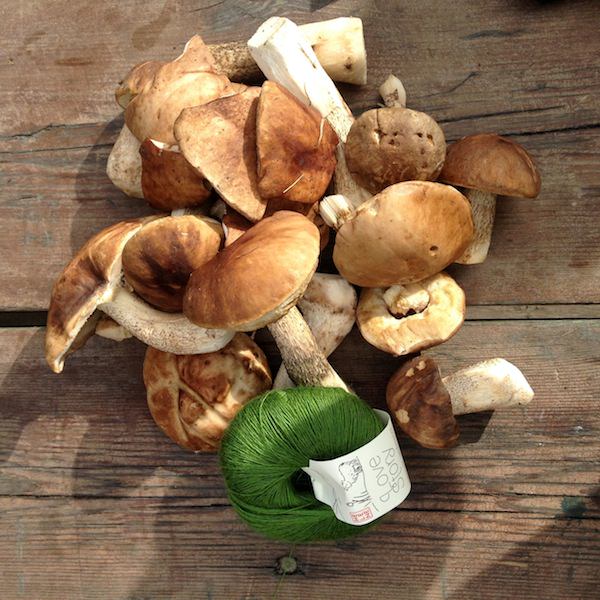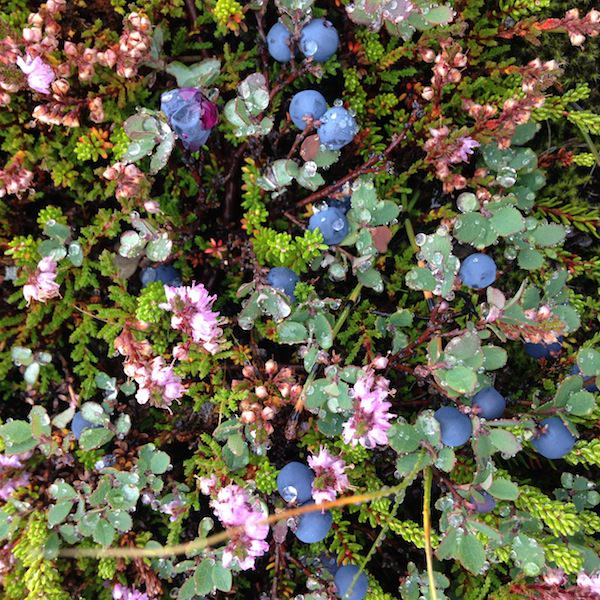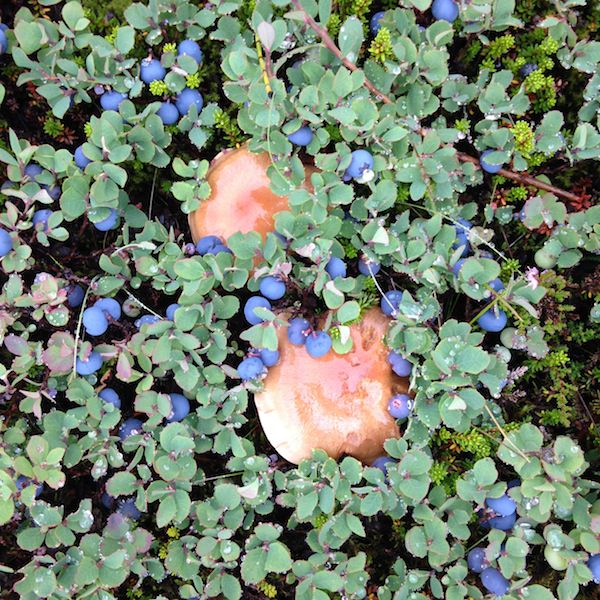 But the most challenging part of it all was to choose the colors for our shoe-inserts…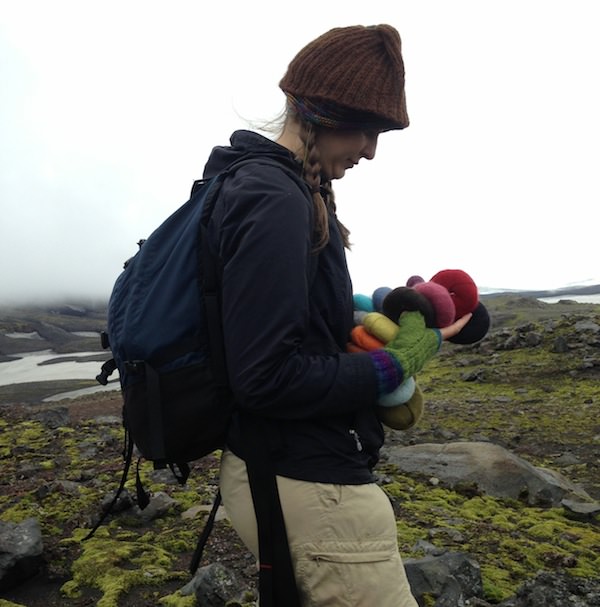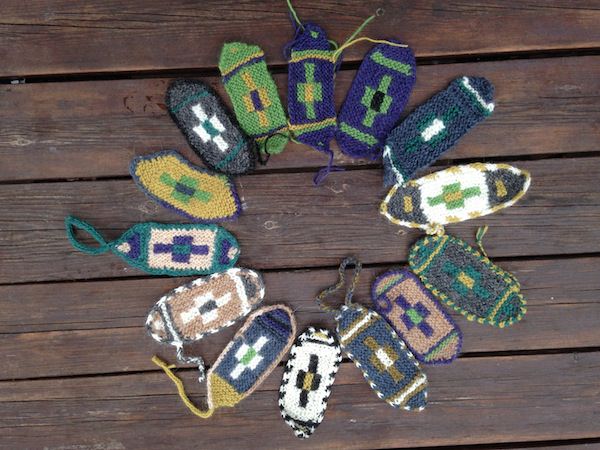 Some chose to do matchy-matchy!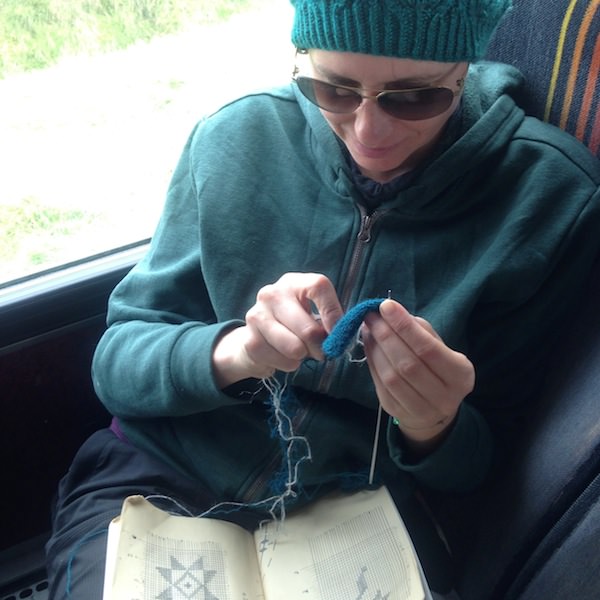 Others went for bright colors and added knitted Elves shoes (pattern from my book Icelandic Handknits)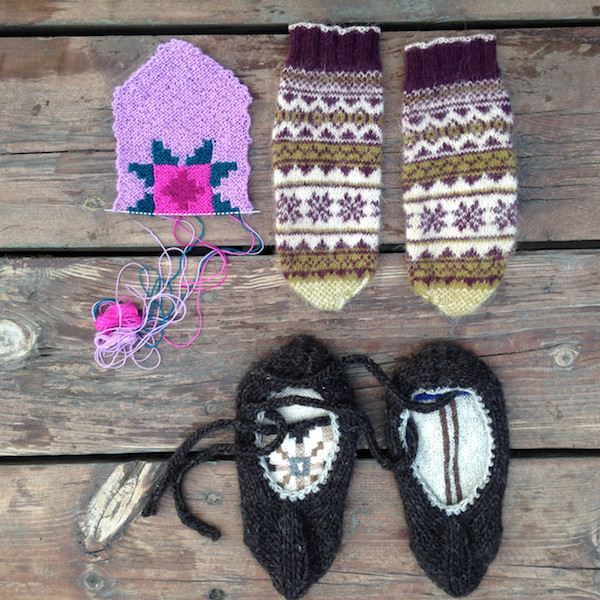 Many made sure that their shoe-inserts would match  the colors of their shawls and mittens (Icelandic spring shawl, Mosi mittens)…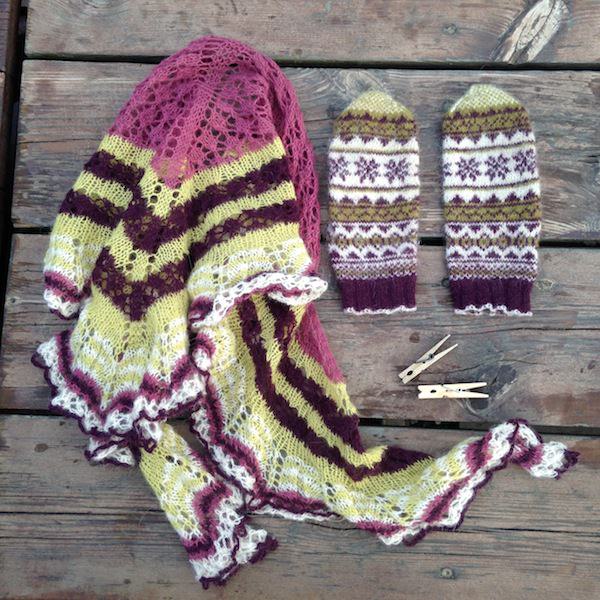 …(Love Scarf, Starri mittens, Mosi hat, Icelandic Spring shawl)…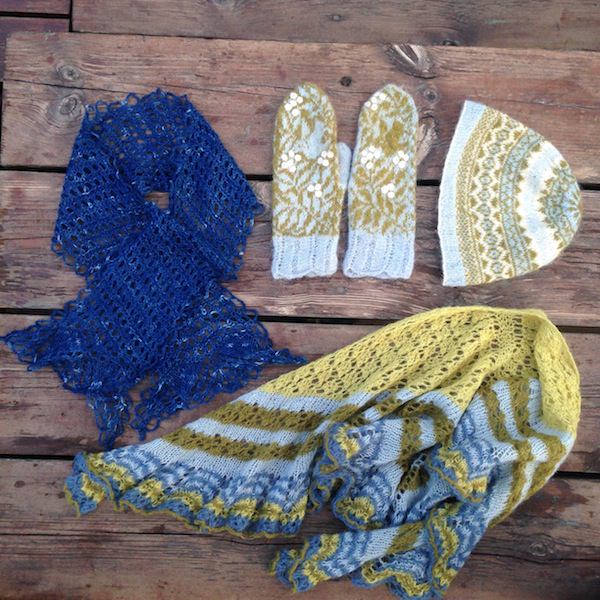 Thank you for such an enjoyable and joyful tour my 12 and a half ladies! (we had a clandestine passenger in Libbie's belly