I spent the week-end North Iceland and used the opportunity to visit Safnasafnið (the Icelandic Folk and Outsider Art Museum) in Akureyri, Svalbaðarströnd. I want to share with you especially the work of Rósa Sígrún and her crocheted wild Icelandic grasses and flowers.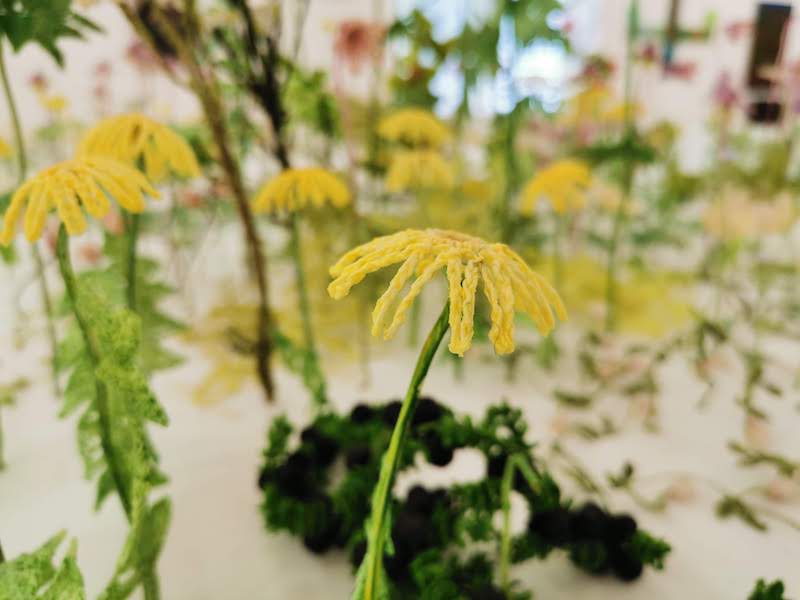 All are full-scale, crocheted in white yarn, starched and handpainted with water colors and are an absolute delight for the eyes.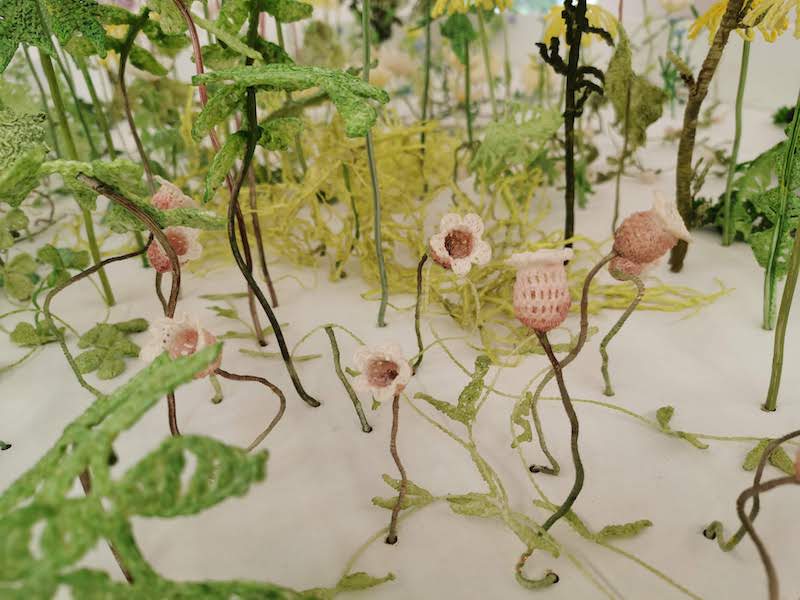 It´s also quite amazing to see so many different species in the same square meter!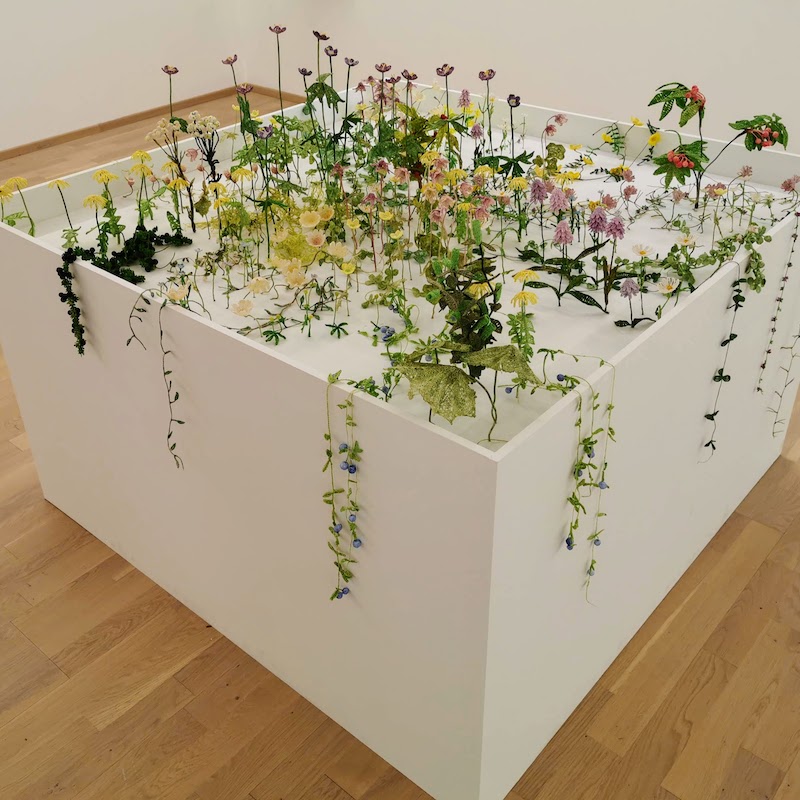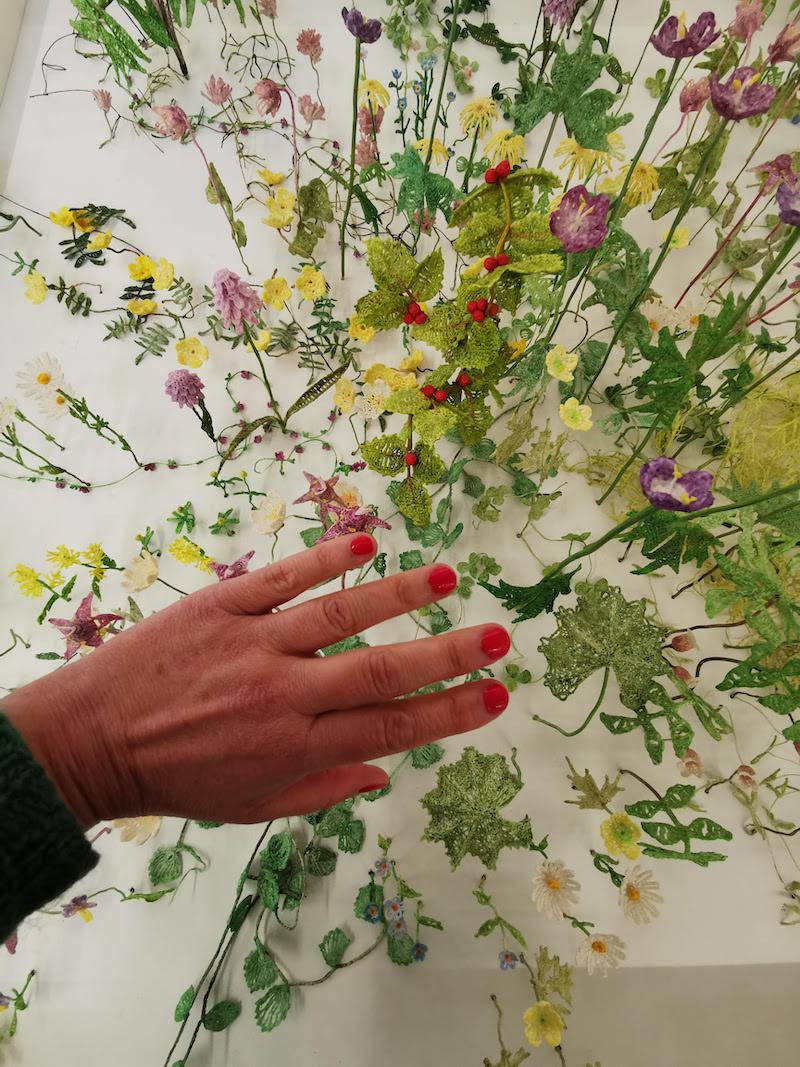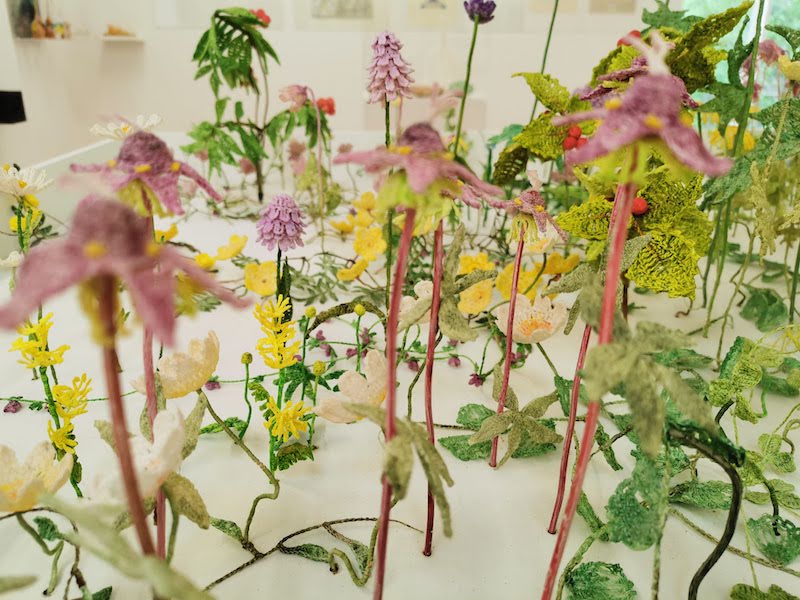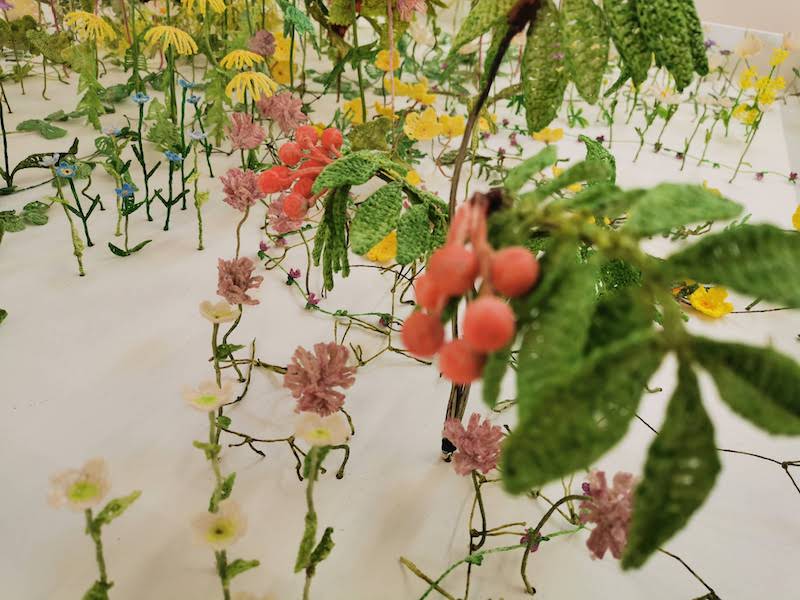 Can you recognise them?