The other day, I was finally able to pay a visit to Guðrún, the dyer extraordinaire back with Hespa. As her dyeing business developed, she needed a bigger place and ended moving her dyeing studio to the South of Iceland. It´s extremely spacious, and it´s hard to believe that all her stuff was fitting in the older place!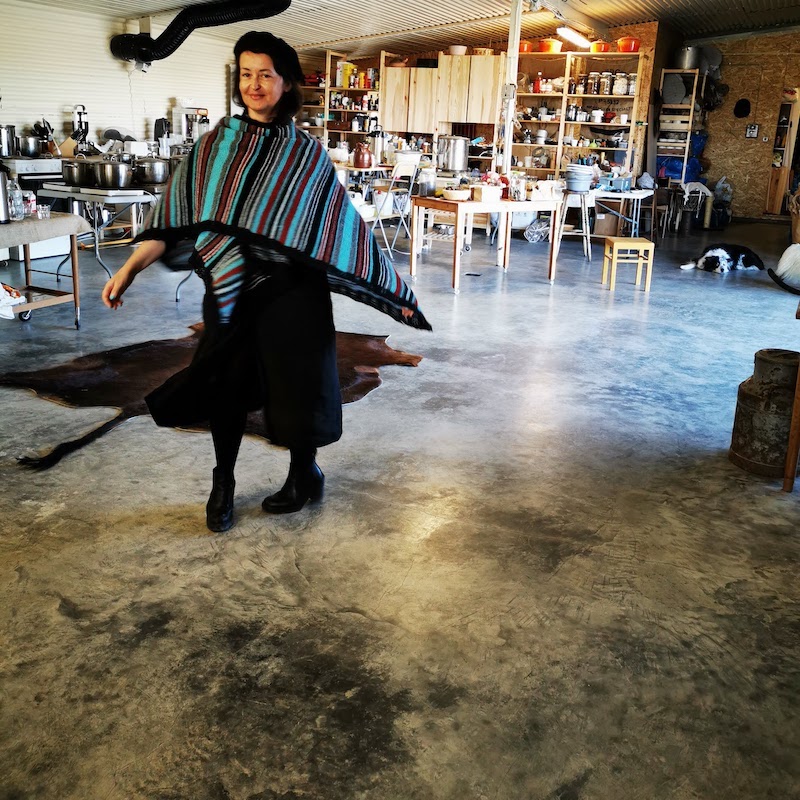 In the older dyeing studio, she was clearly lacking space and her plant-dyed skeins had taken over her home and living room. In her new place however, it´s the other way round: she moved her home into her dyeing studio. The huge open space is both her kitchen for dyeing pots and cooking, and her skeining space, storage room and library doubles as her living room. For the moment only her bedroom is separated from the "workspace" but she plans to move it into the drying space! I suppose one sleeps better with freshly dyed skeins hanging to dry?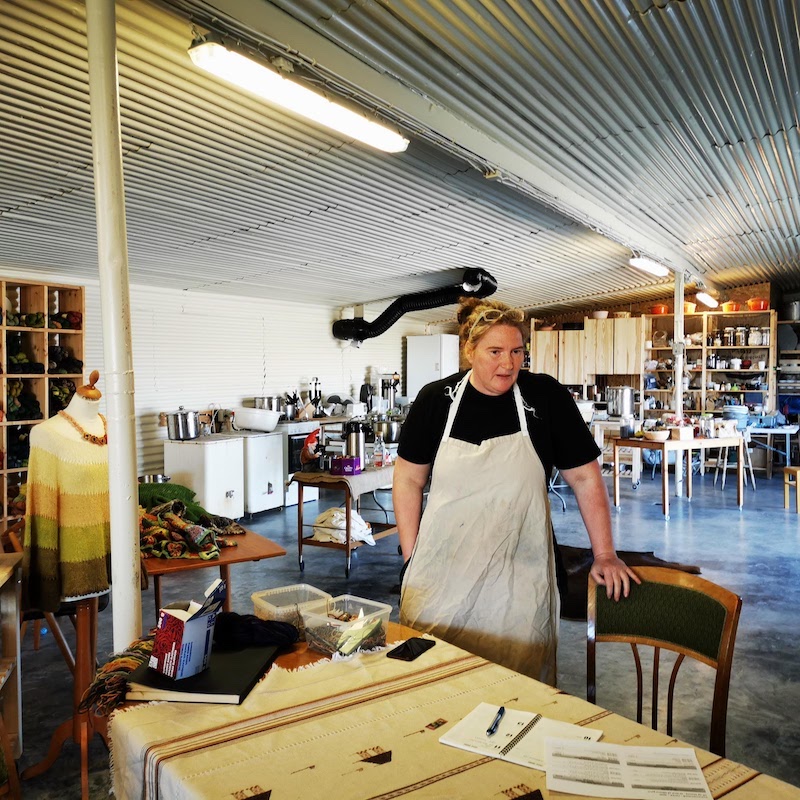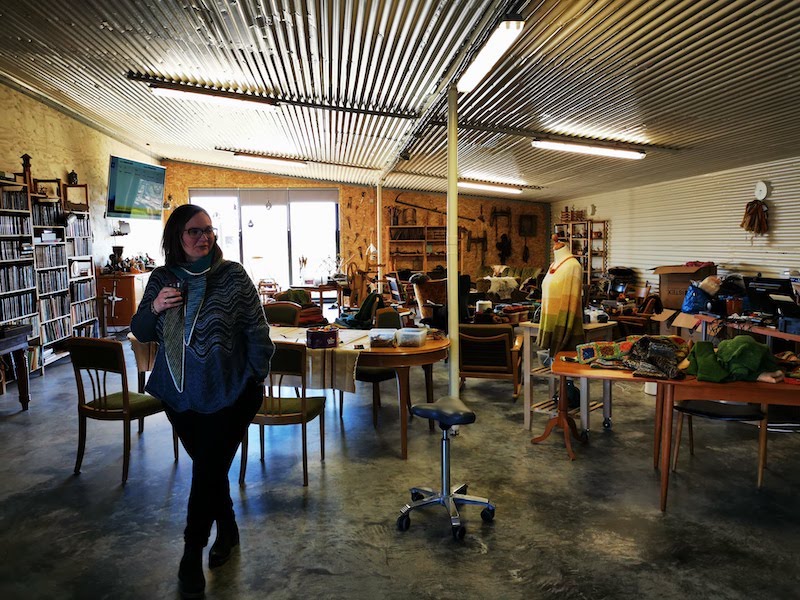 Always a warm welcome from Tryggur and Guðrún, and Gulli the cat (he´s a character and wasn´t in the mood to be caught on pictures that day…)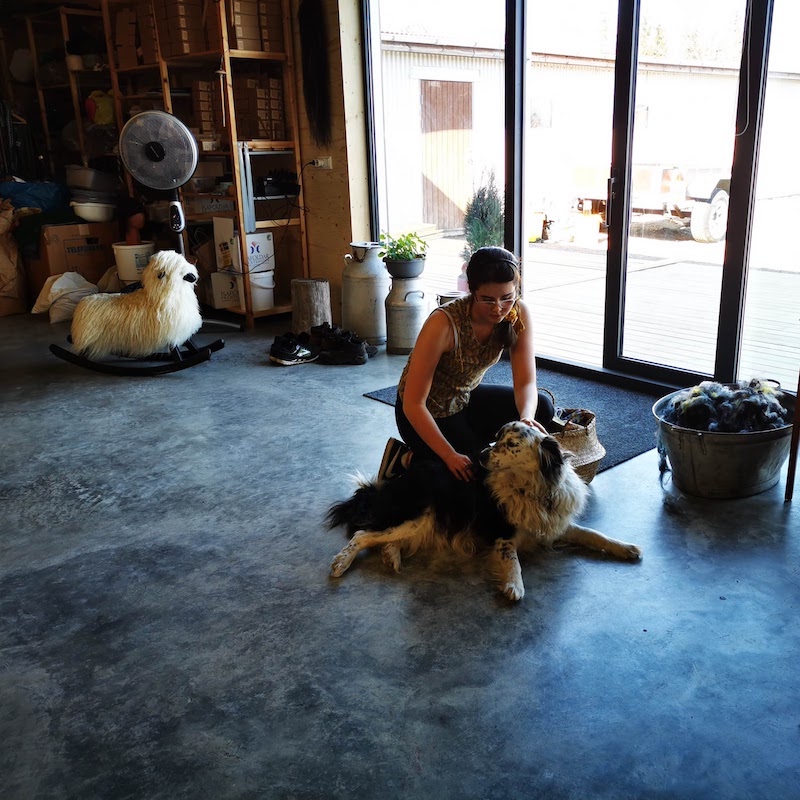 Only coffee in the house (which I hate) but we found something to make a tea in the dried plants used fo dyeing 😉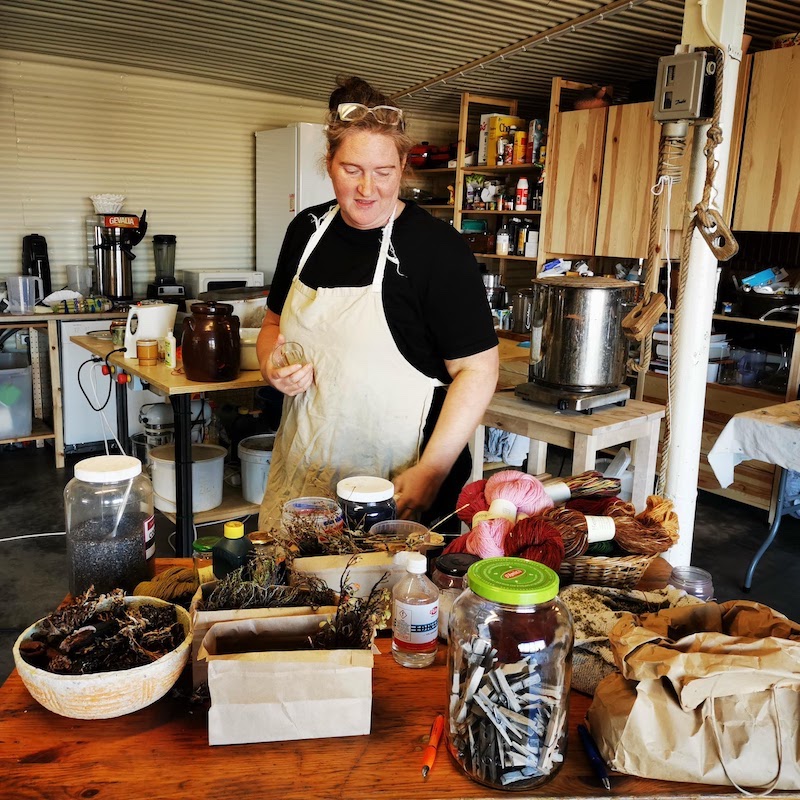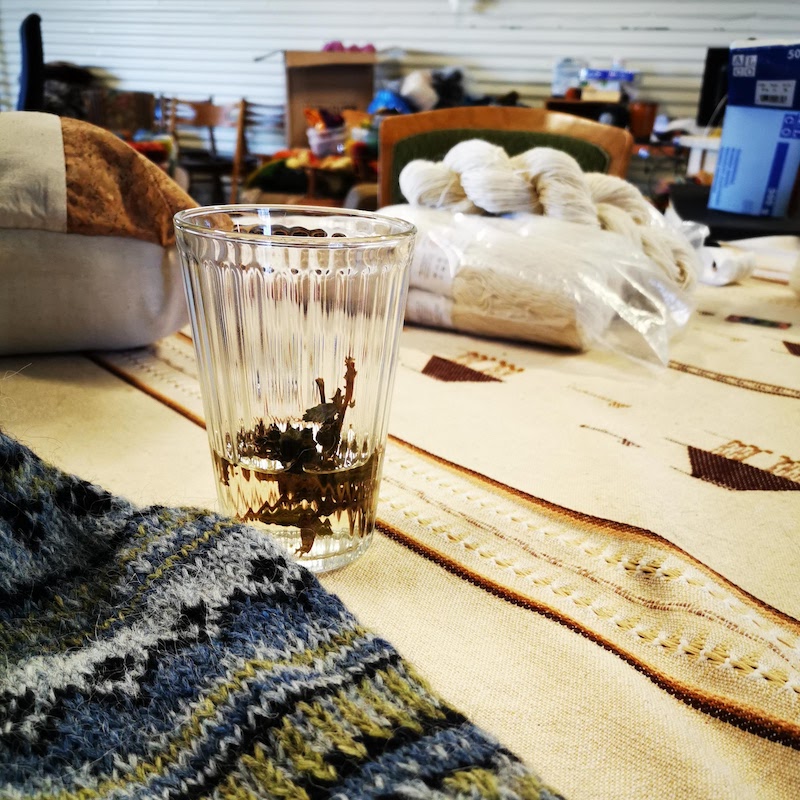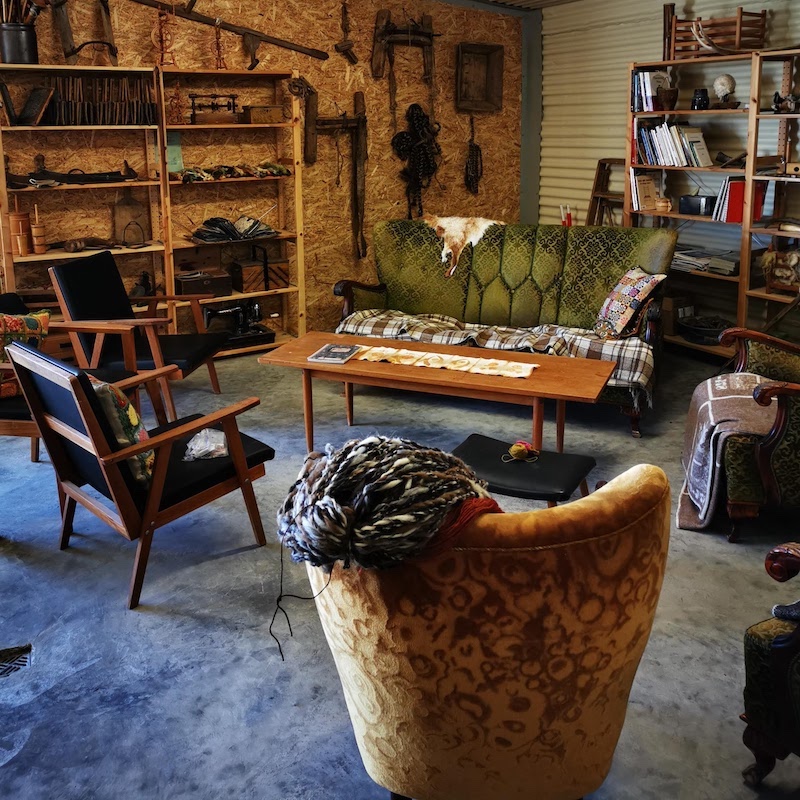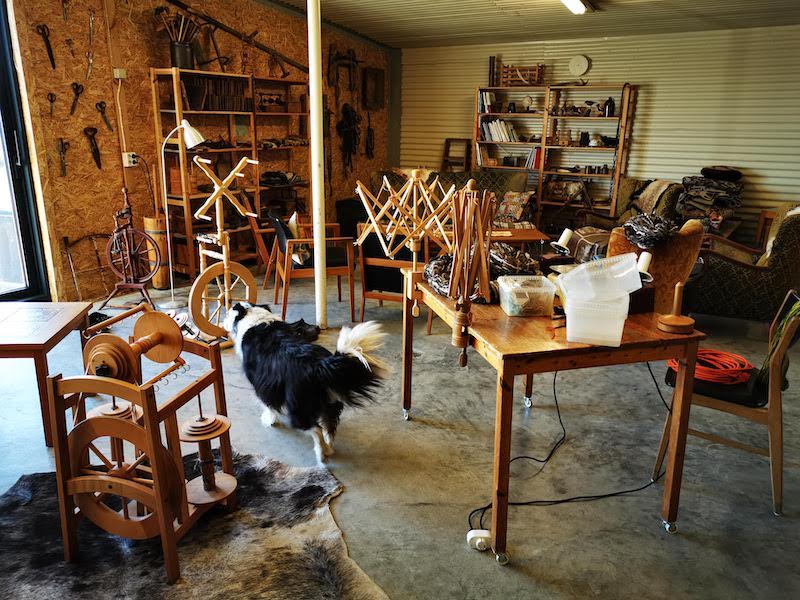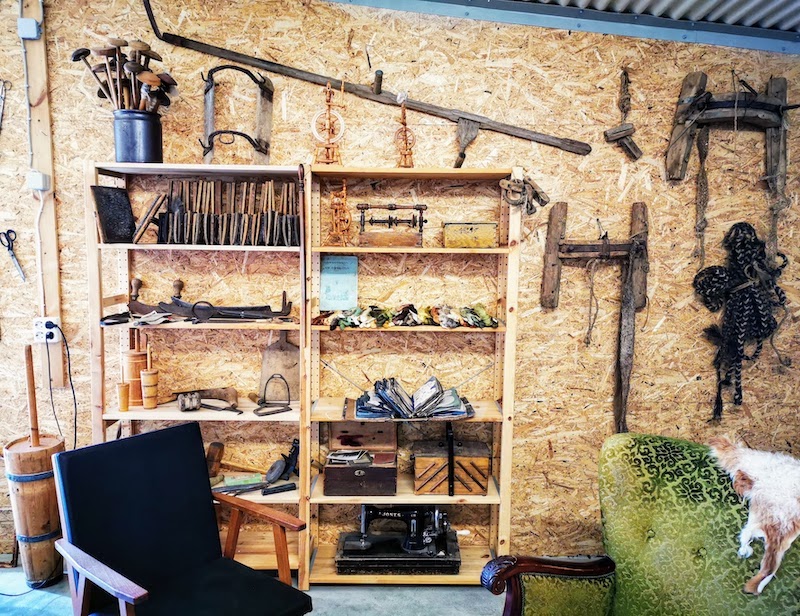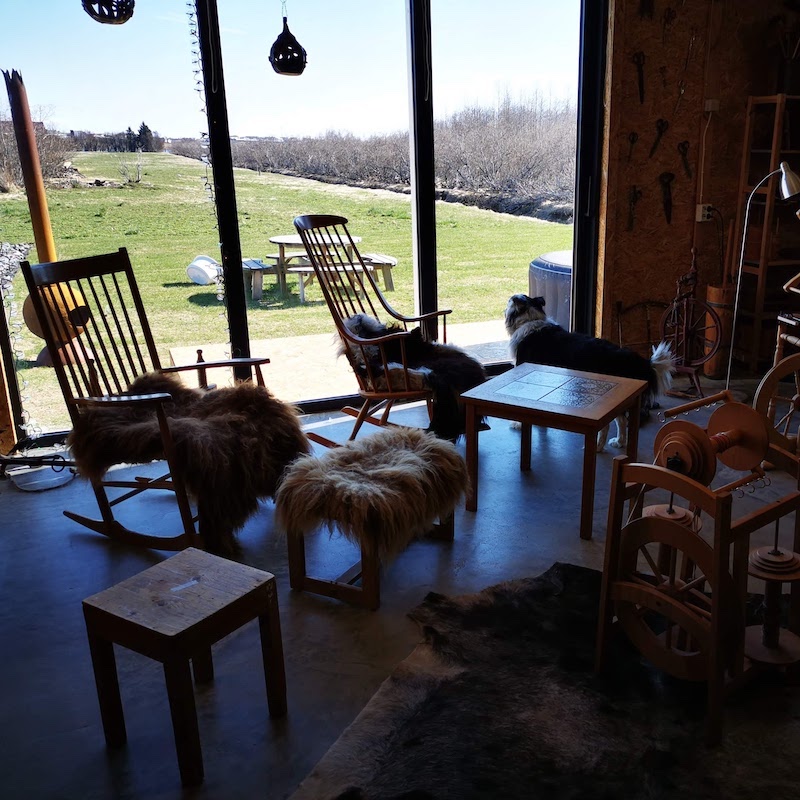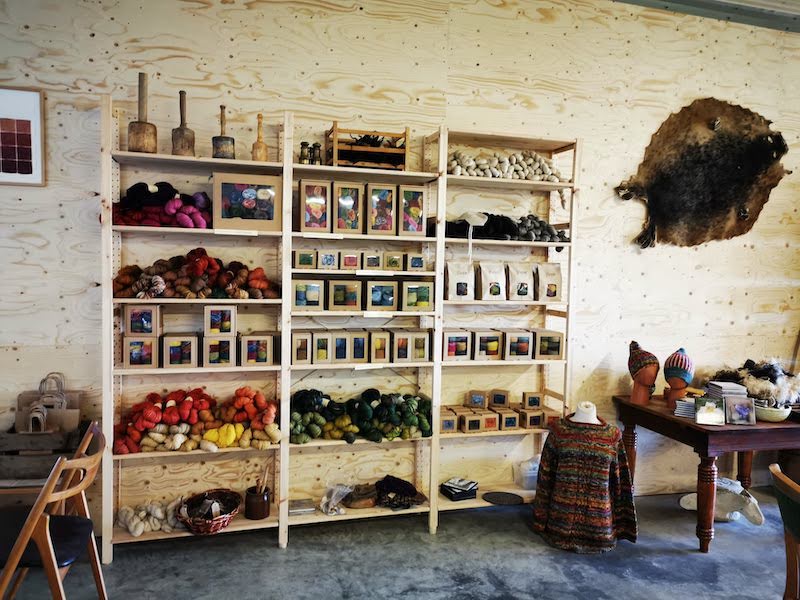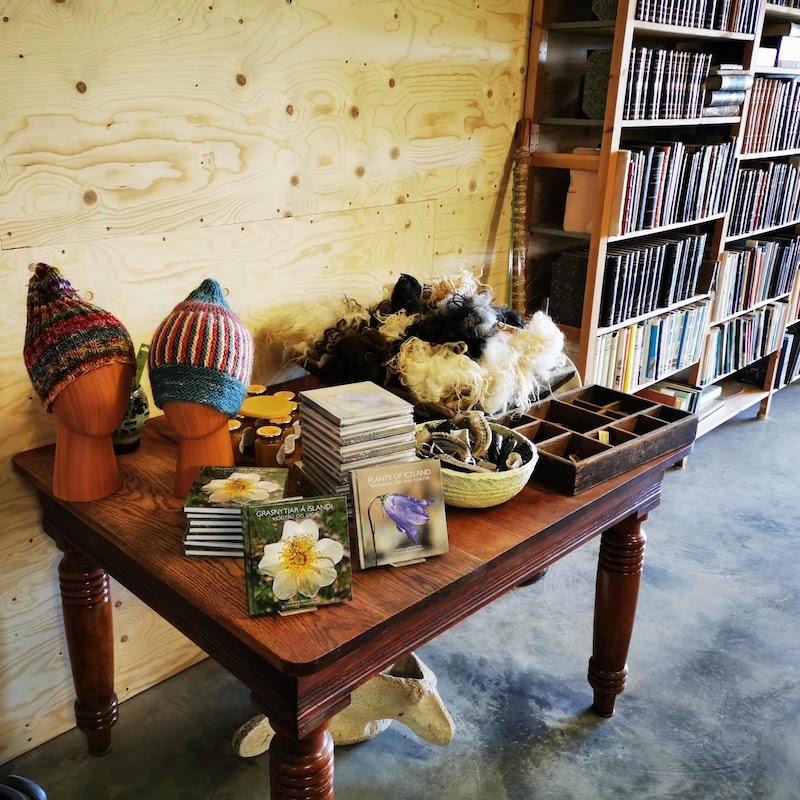 Guðrún´s book about Icelandic plants and their traditional use, for dyeing among other.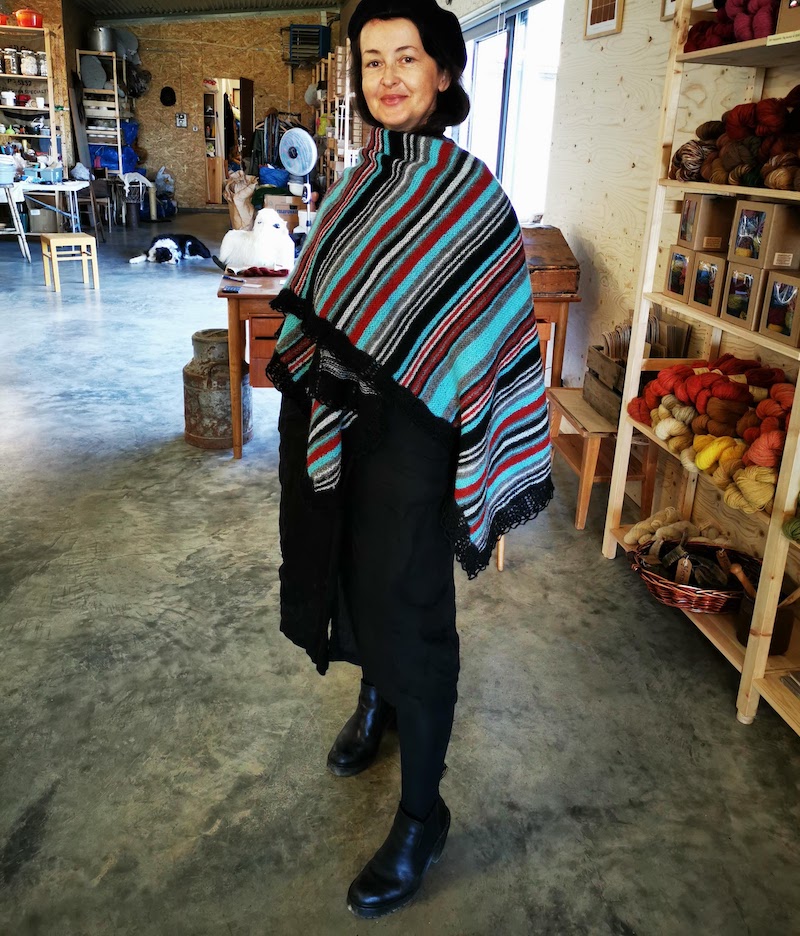 (before you ask, here wearing a very colorful Hapisk with Gilitrutt!).
I hope you enjoyed the visit! I´m really looking forward to taking knitters to the new place, hopefully this August for the Hiking and knitting tour between Fire and ice and in October for the Knitting on Ice tour!
On a side note, if you plan to visit on your own, please respect the opening hours and Guðrún´s privacy, because otherwise you might well surprise her in her undies or cuddling with her boyfriend on the sofa…