Des voeux très laineux!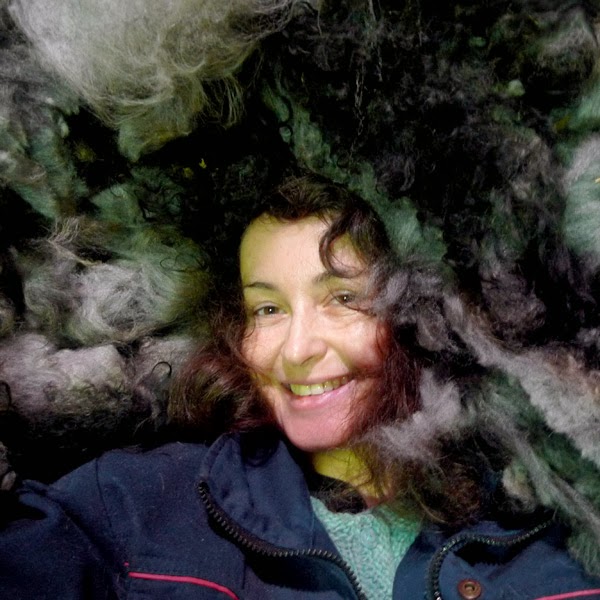 2014 started with a lot of Icelandic wool! Already on January 1st, I went to Blönduós, North of Iceland (you know, where the Textile Museum is) where Ístex's washing station is and where farmers from all over the country send their wool. There, I selected soft and beautiful lambswool for the next Love Story batch – a big one with colors ! I stayed longer than expected because of the bad weather: a lot of wind and a lot of ice (and for those who know me, you know that when I say a lot of wind, I mean really a lot: enough to crawl on your knees and to flip a car!)
I hope 2014 will be just as knitty and woolly for you!
2014 a commencé avec beaucoup de laine islandaise! Dès le 1er janvier, je suis partie pour Blönduós, au Nord de l'Islande (vous savez là où le Musée Textile se trouve) où se trouve la station de lavage de la laine d'Ístex et où les fermiers de tout le pays envoient leur laine. Là j'ai sélectionné de la très douce et magnifique laine d'agneau pour le prochain stock de Love Story – un grand avec des couleurs! Je suis restée plus longtemps que prévu à cause du mauvais temps: de la glace et beaucoup de vent (et pour ceux qui me connaissent, vous savez que quand je dis beaucoup de vent, c'est la grosse tempête: assez pour ramper à 4 pattes ou renverser une voiture!)
J'espère que 2014 s'annonce tout aussi tricoteux et laineux pour vous!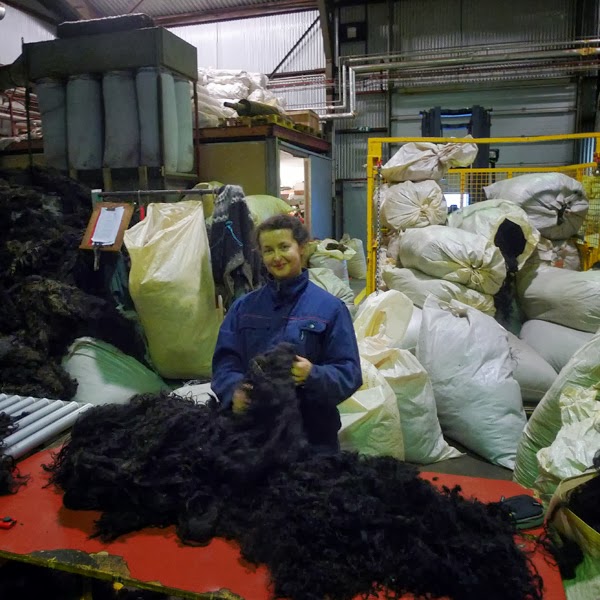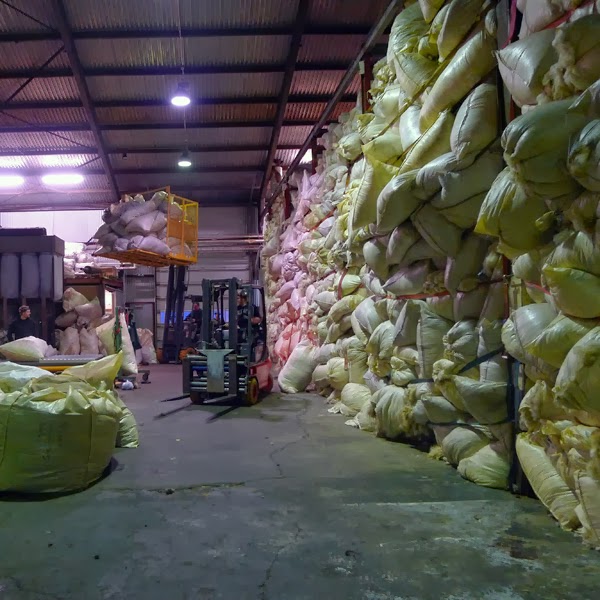 Enough to do! // Il y a de quoi faire!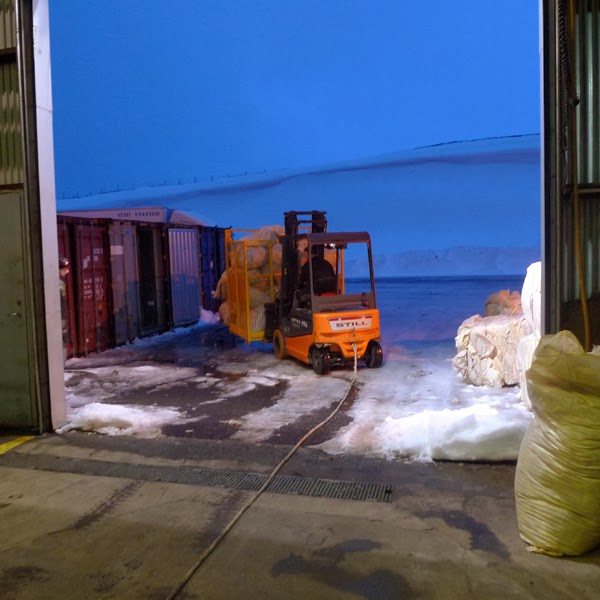 Ice doesn't make it easy to turn… // La glace ne rend pas les virages faciles…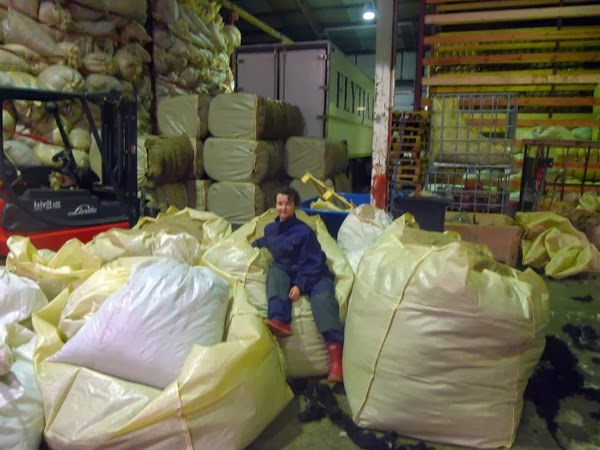 That's it for today! // C'est tout pour aujourd'hui.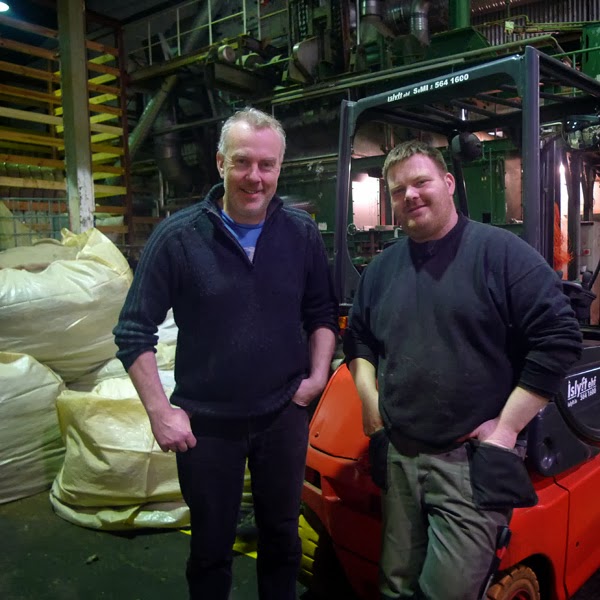 Many thanks to those two helpful guys! // Un grand merci à ces deux messieurs pour leur assistance!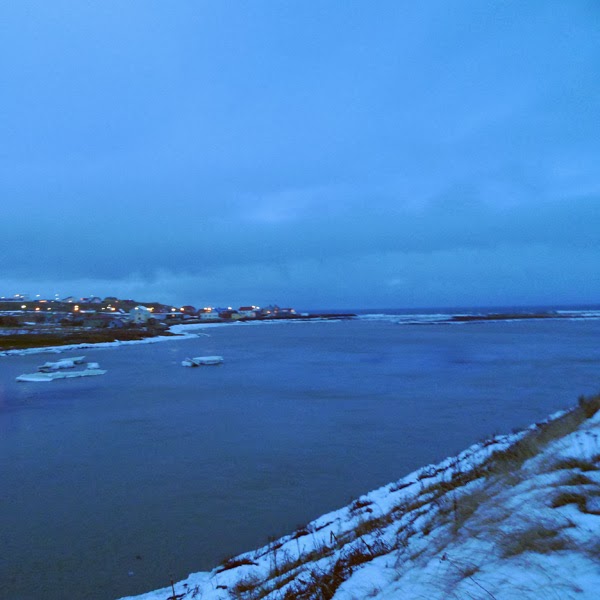 Icebergs floating on the river Blandà // Icebergs flottants sur la rivière Blandà