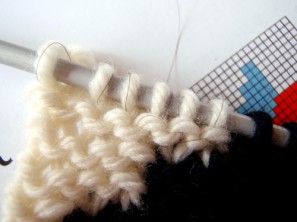 I don´t know about you, but I don´t seem to be able to knit anything without some of my hairs getting caught into the stitches.
Je ne sais pas pour vous, mais il semble que je ne puisse rien tricoter sans qu´un certain nombre de mes cheveux s´emmêlent dans les mailles.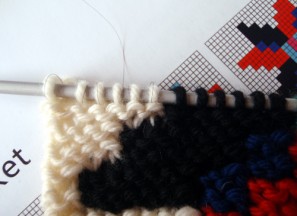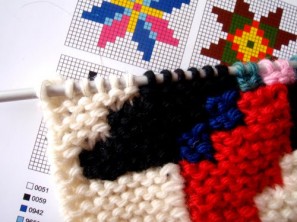 Fortunately, I give my handknits to people I like and I don´t think they will use my hair to cast a bad spell on me…
Heureusement, mes tricots sont destinés à ceux que j´aime et je crois que je suis à l´abri d´un mauvais sort en utilisant un cheveu égaré…
Thank you for all your nice comments on my
Flag
pattern. I´m glad you like it. Soon in French too, possibly in Icelandic as well.
Merci pour tos vos gentils commentaires sur mon modèle
Flag
. Il sera bientôt disponible en français. Possiblement en islandais aussi.