Many shawls on my website are knitted from the top down and start with a garter tab cast on. This is how it is usually done and how I explain it:
"Garter st tab cast on: it's a neat technique used to start a shawl at the center back. Basically you make a little "tab" or rectangle of garter st and pick up sts around, allowing you to knit in 3 different directions at the same time. Once the shawl is done, there is a continuous strip of garter st across the top edge. To do so, provisionally cast on x sts. K x rows in garter st. Pick up and k st(s) along the edge of rows (central st(s)). Remove provisional cast on and k the x live sts (garter st border). You can also cast on the sts normally, and pick up the sts at the cast on edge but it makes a little demarcation."
Now here is another method, quick and straight to the point, that I particularly like when using my very fine lace yarn Love Story. For the clarity of this tutorial however, I used a bulky yarn. I made a 3 sts border (CO 3 stitches) and picked up 1 central stitch, for a total number of 7 sttitches at the end (3+1+3).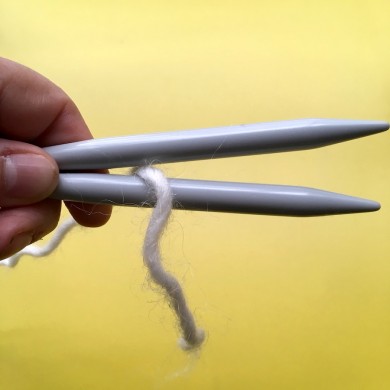 Hold the 2 needles together in you left hand and place yarn between needles, tail facing you.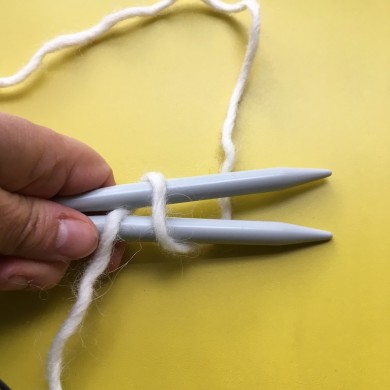 Wrap yarn around the two needles, wrapping towards you. Once = one stitch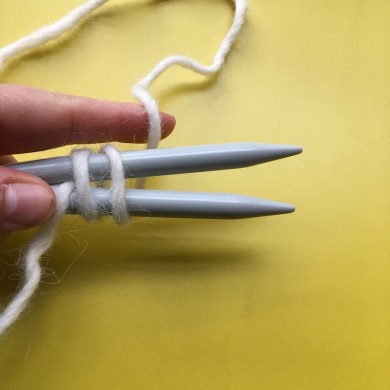 Twice = 2 stitches (if you make a 2 sts border = cast on 2, that's enough)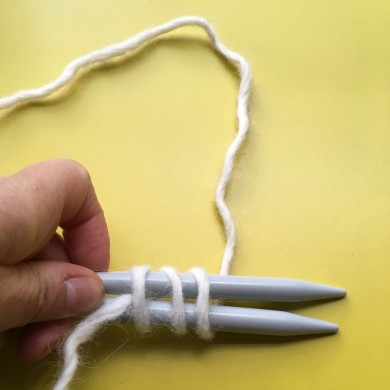 Three times = 3 stitches  (for a 3 sts border).
Pull the needle below (loops still on the cord) and knit the 3 loops on top needle with it (row 1).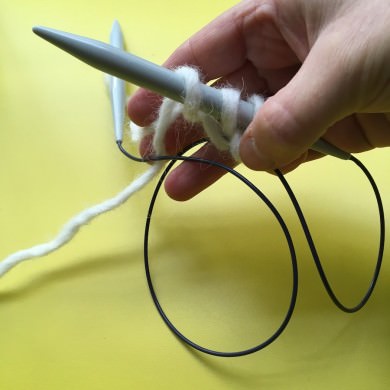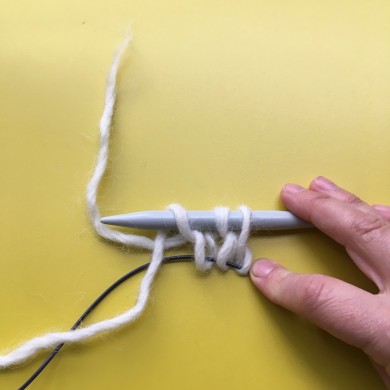 All 3 loops are knitted but the last one is barely a stitch and not secured.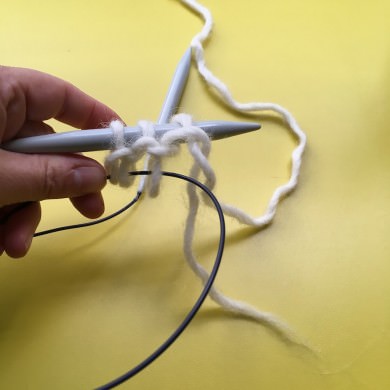 Turn your work (holding this last "stitch").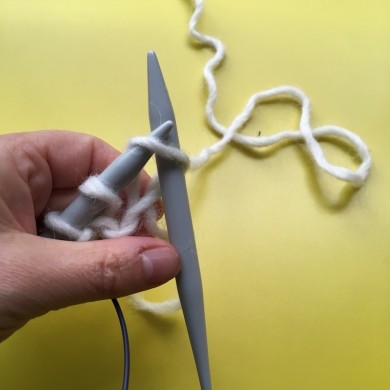 Knit the 3 stitches (row 2).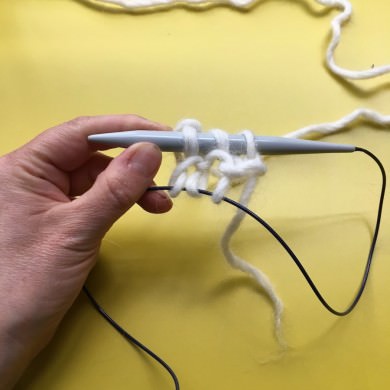 Now all stitches are secured.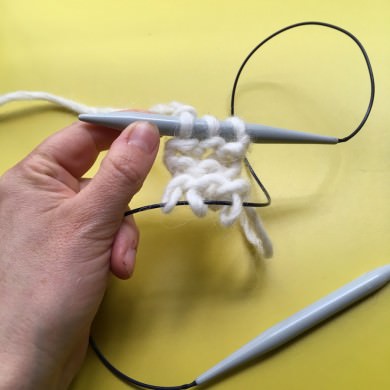 Continue knitting back and forth for the requested number of rows (I had 5 rows in all in this example).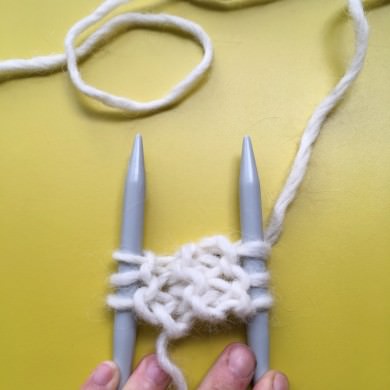 You now have your little rectangle tab and are ready to pick up and knit the central stitch (or more stitches if the pattern requires).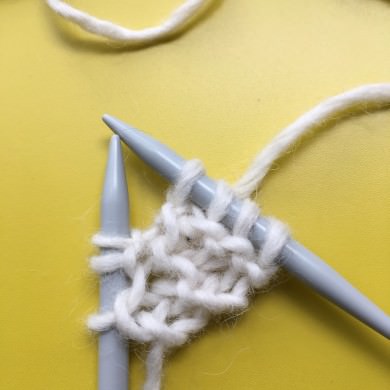 The central stitch has been picked up and knitted.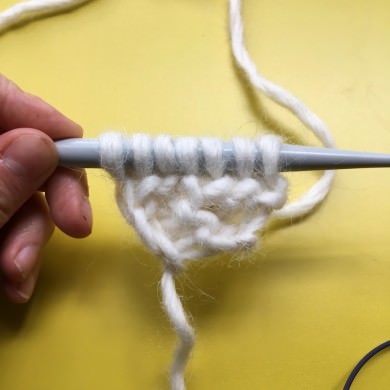 Knit the last 3 stitches on left needle.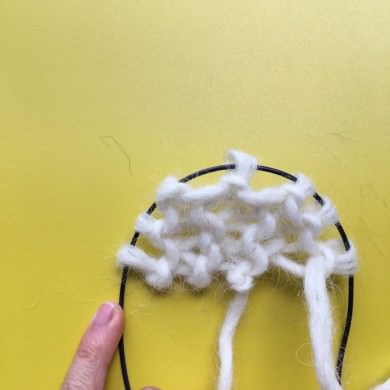 Turn your work and you're ready to start your shawl with 7 stitches on teh needle: 3 garter stitch borders on each side and one middle stitch.
You can use this technique to start the following shawls: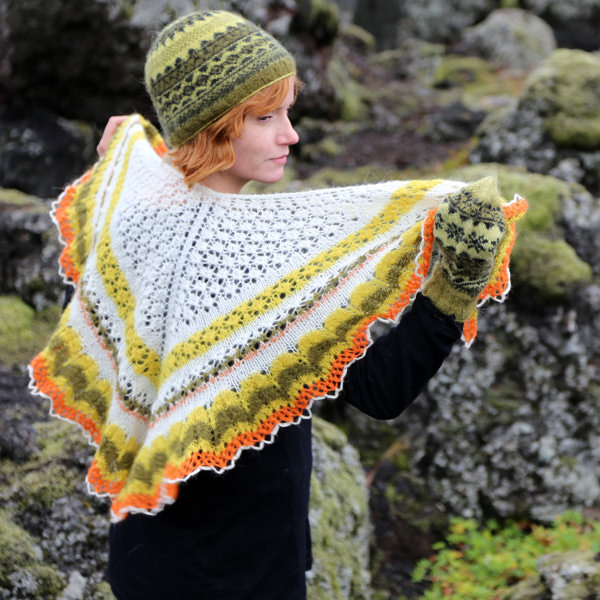 Icelandic spring shawl with Gilitrutt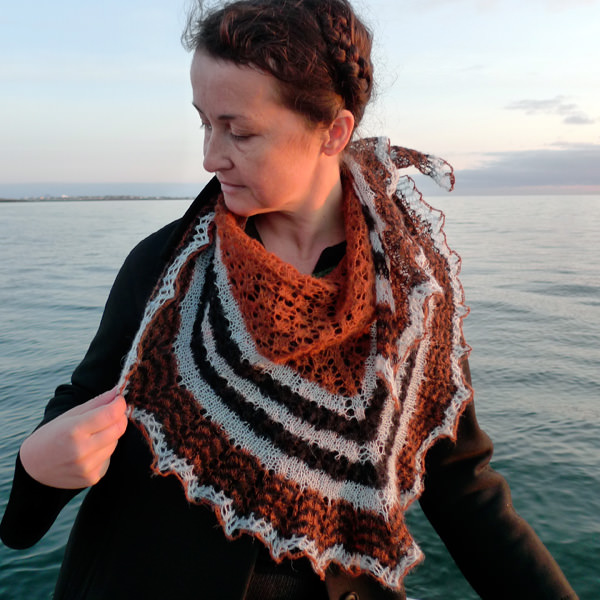 Icelandic spring shawl with Love Story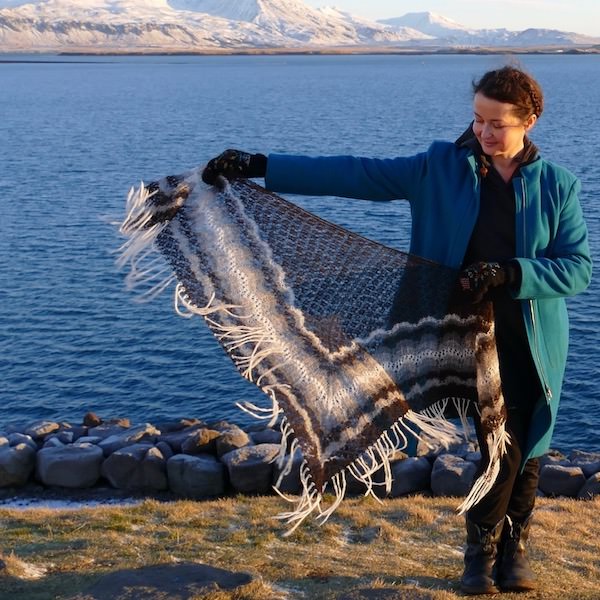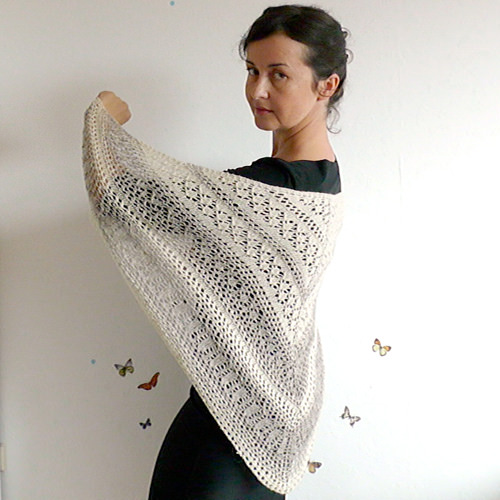 Icelandic shawl from the Cathare people