Here are postcards from the Hiking and Knitting between Fire and Ice! This is the most strenuous of my hiking and knitting tours and probably the one that has the most hiking in it. the knitting thema of this trip is the Icelandic intarsia, a unique tradition that is to be seen mostly in old shoe-inserts.
The first day is dedicated to yarn and knitting history! We visited the Turf farm. Here wearing my shawl Fina Hyrna and knitting a black Gamlalón sweater.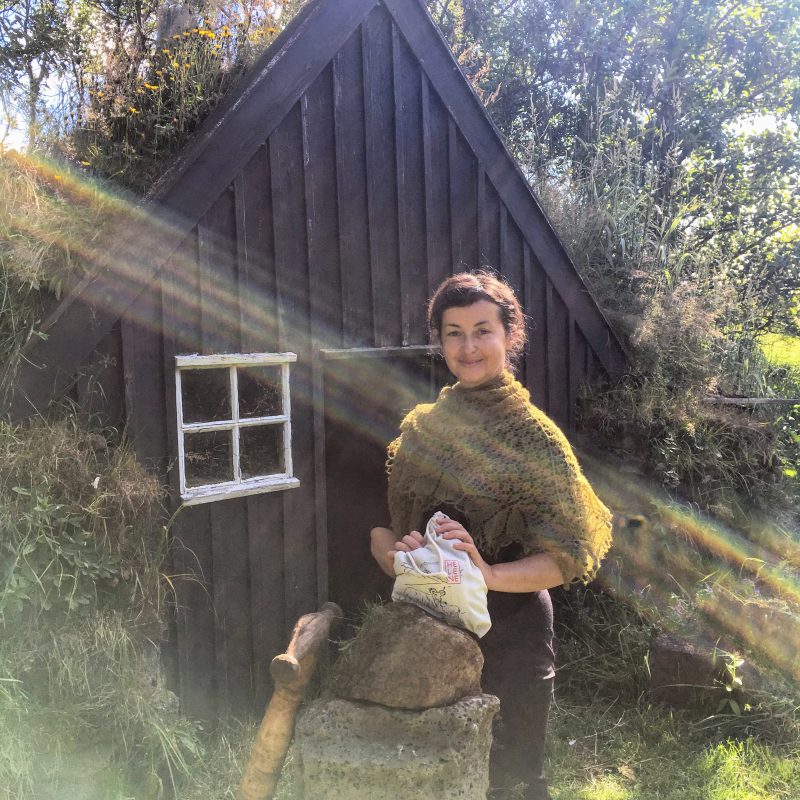 Catch of the day: gradient Þingborg lopi (lambswool), handyed plied handspun yarn and fish skin (salmon) buttons for my Fimmvörðuhàls sweater – old design of me, new sweater for me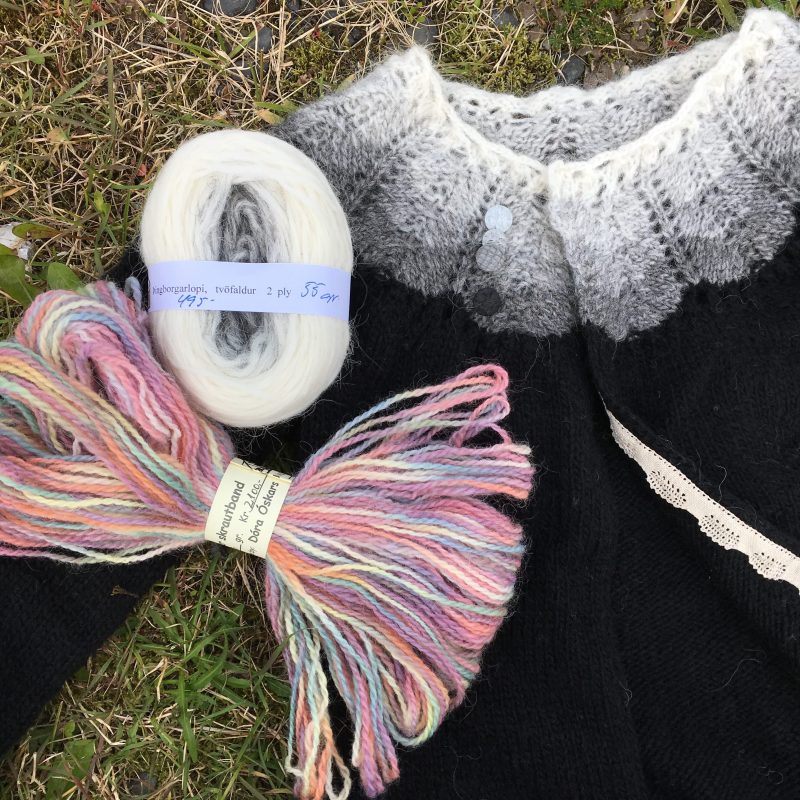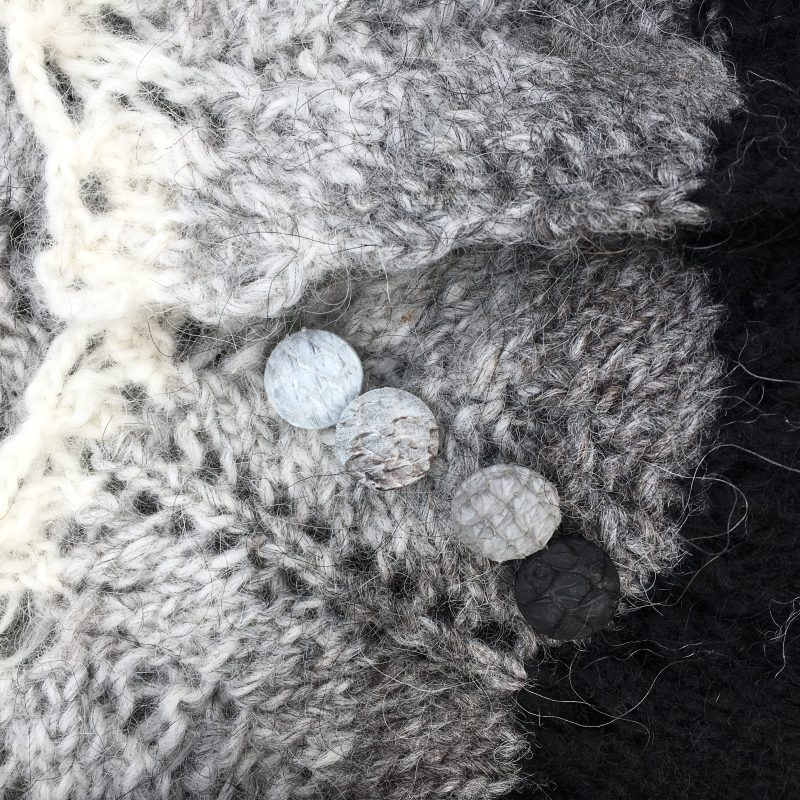 Beautiful colors at the Skógar Museum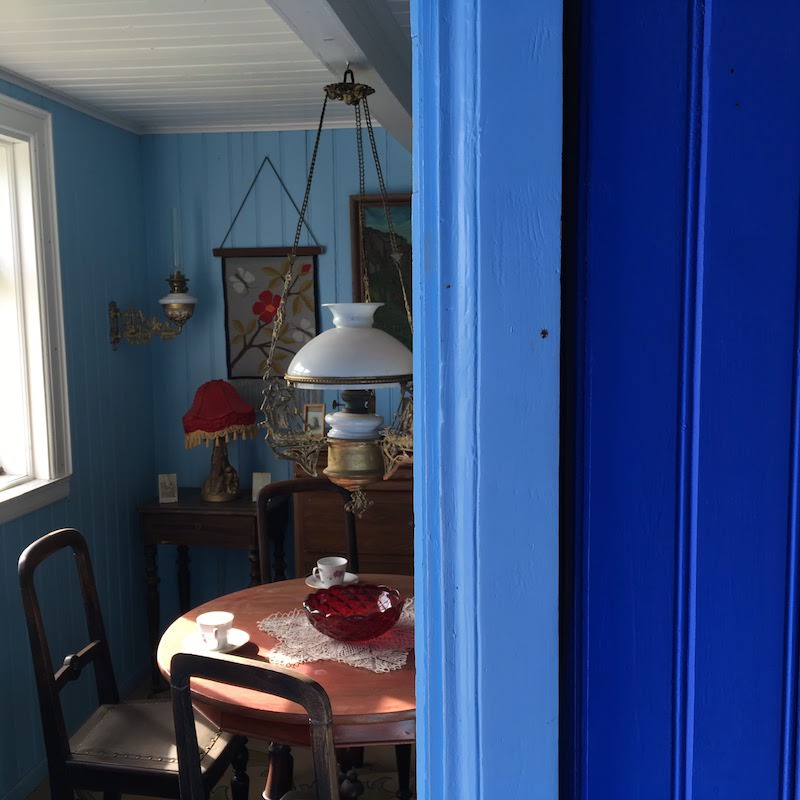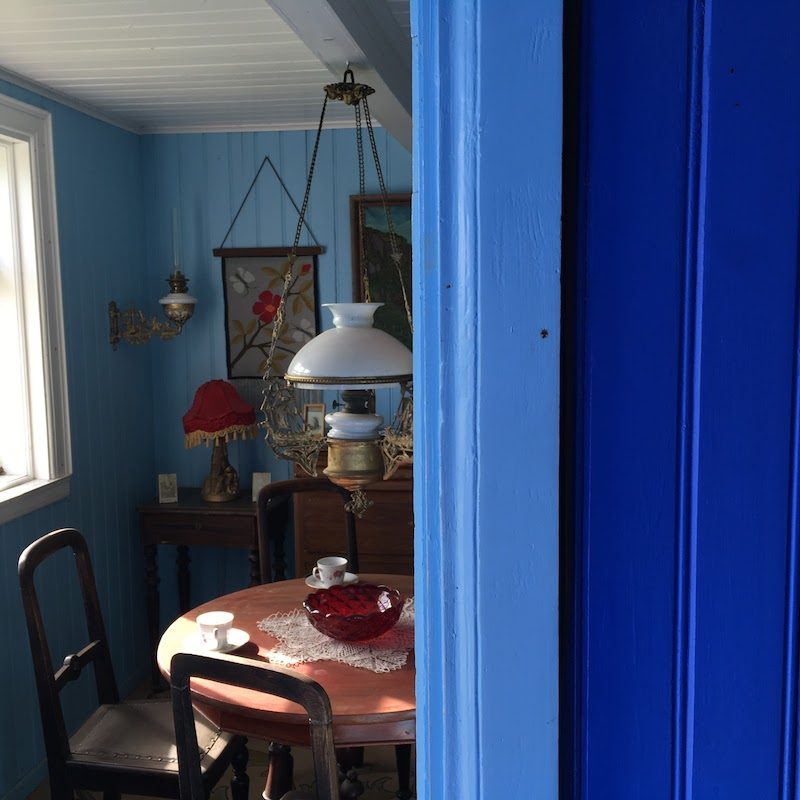 Ready for a full day hike today!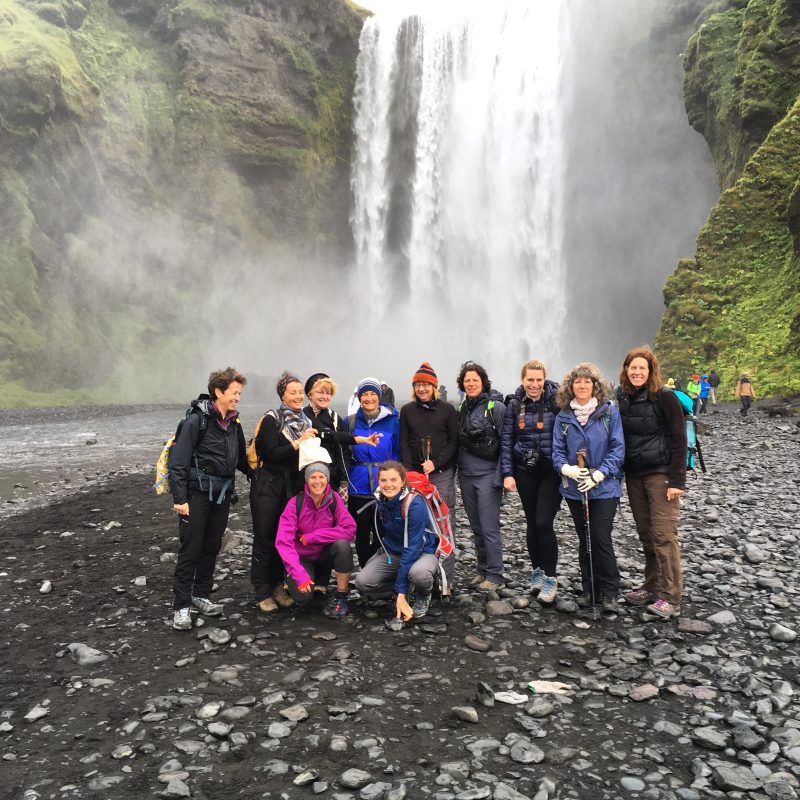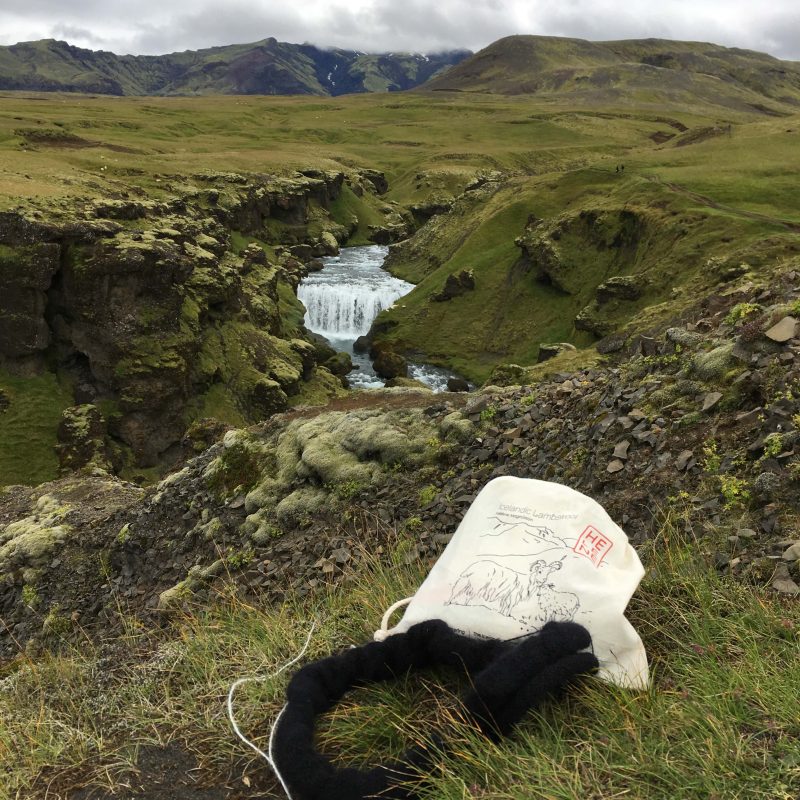 We met colorful sheep!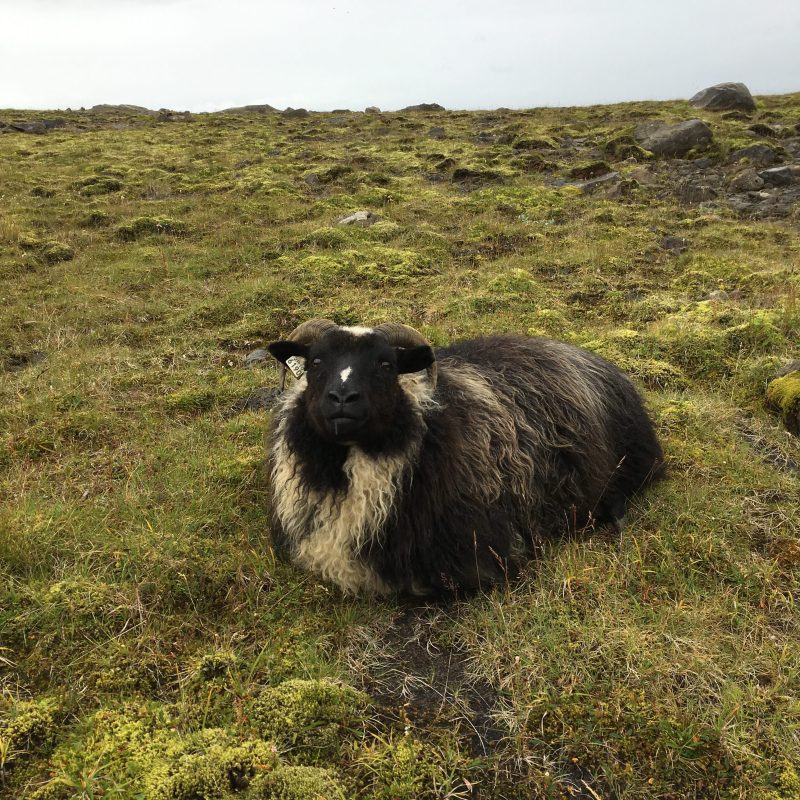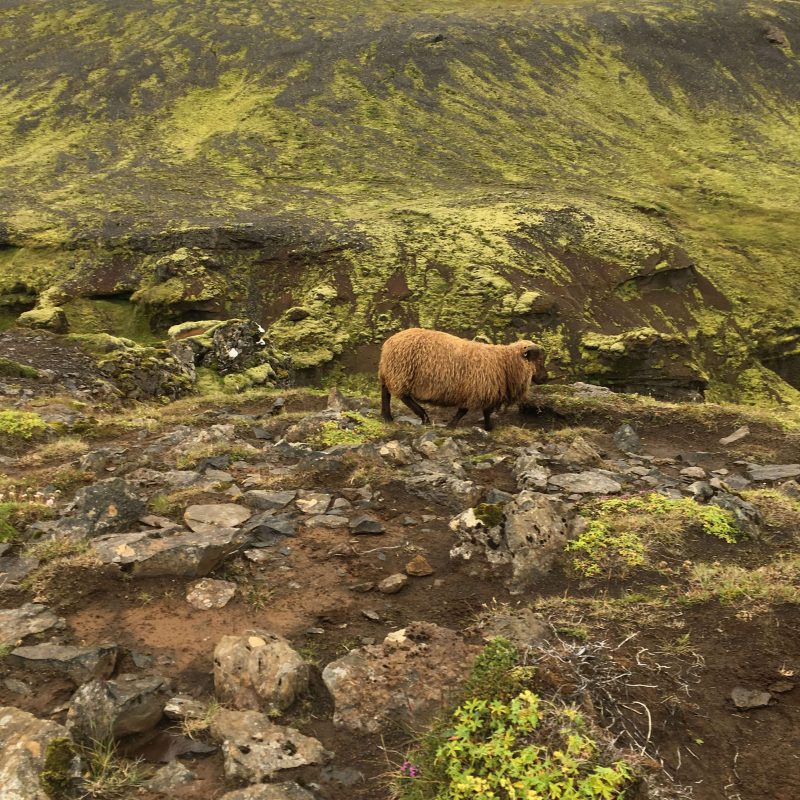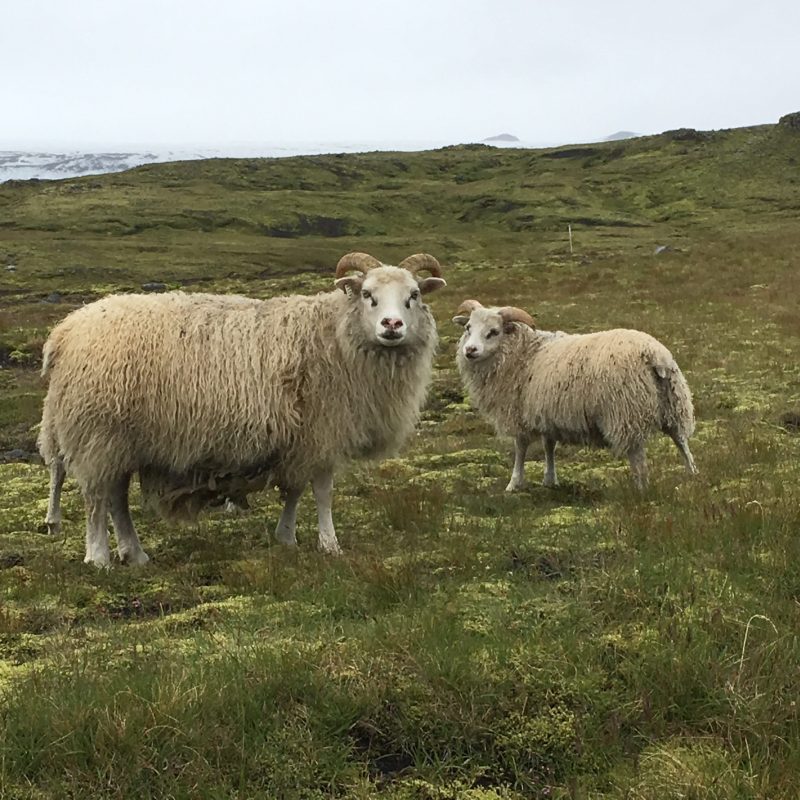 Mosi mittens in their natural habitat!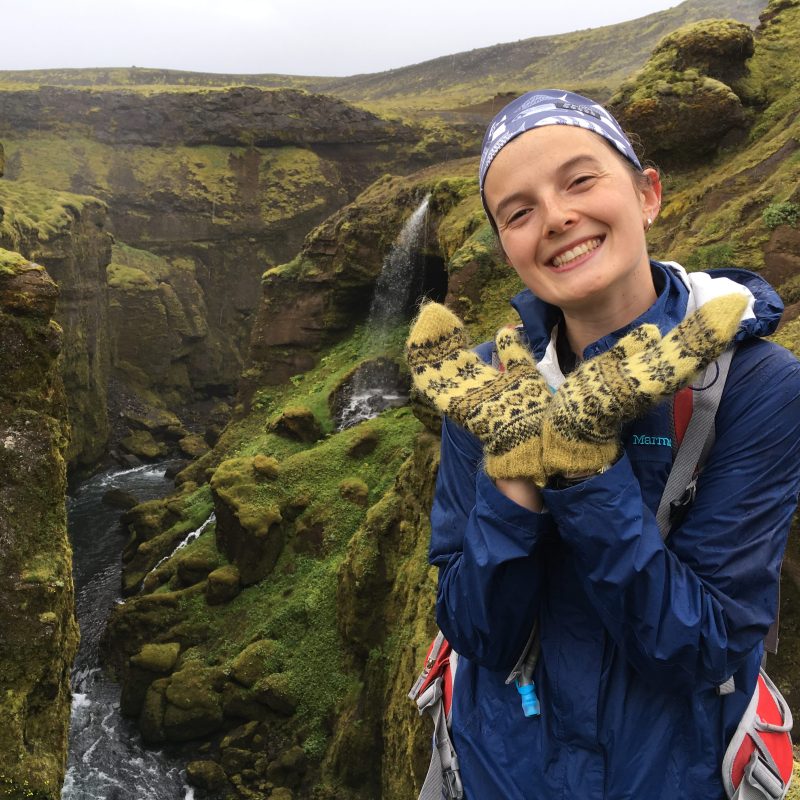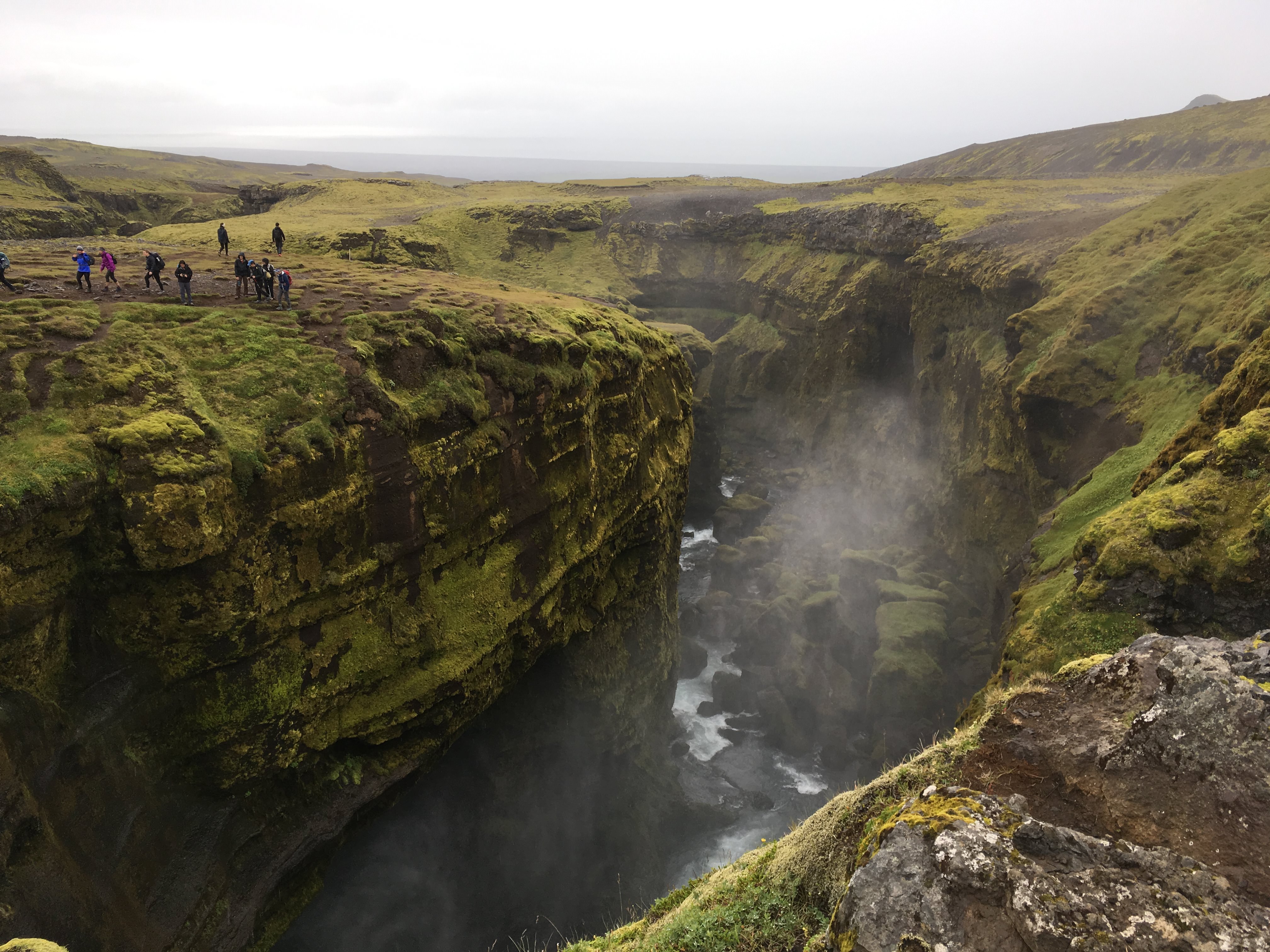 [fvplayer src="https://icelandicknitter.com/wp-content/uploads/2017/10/IMG_4048.mp4″ width="720″ height="720″]
Arctic Thyme pretending to be Moss Campion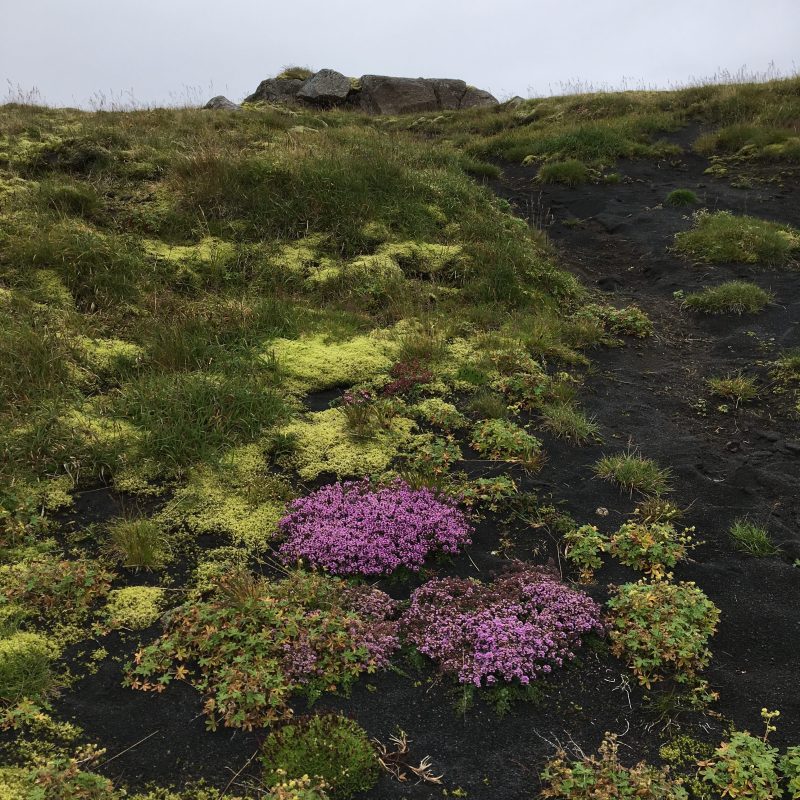 Gargoyles in the rock formation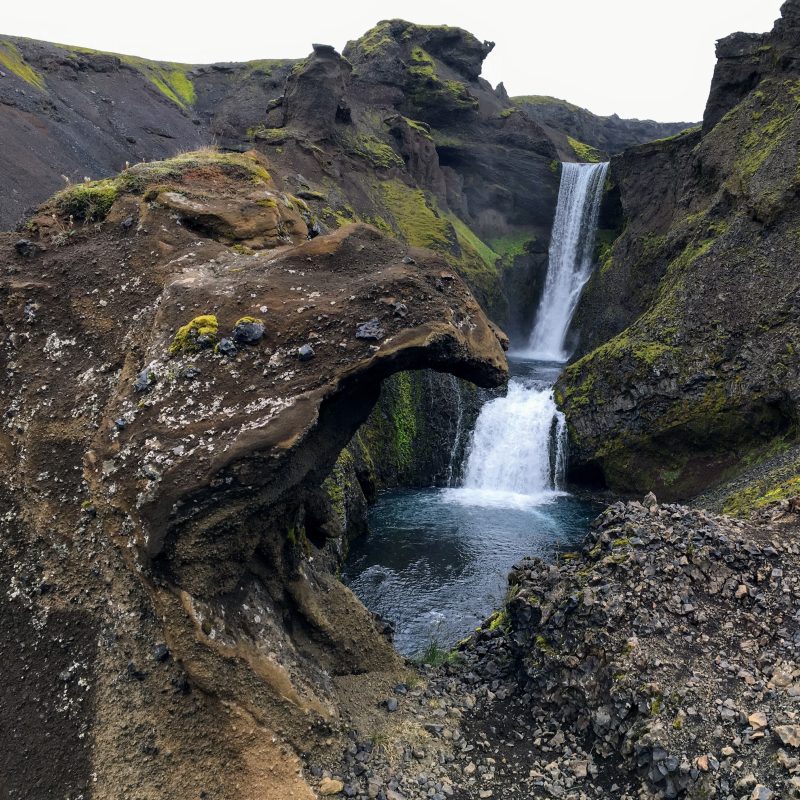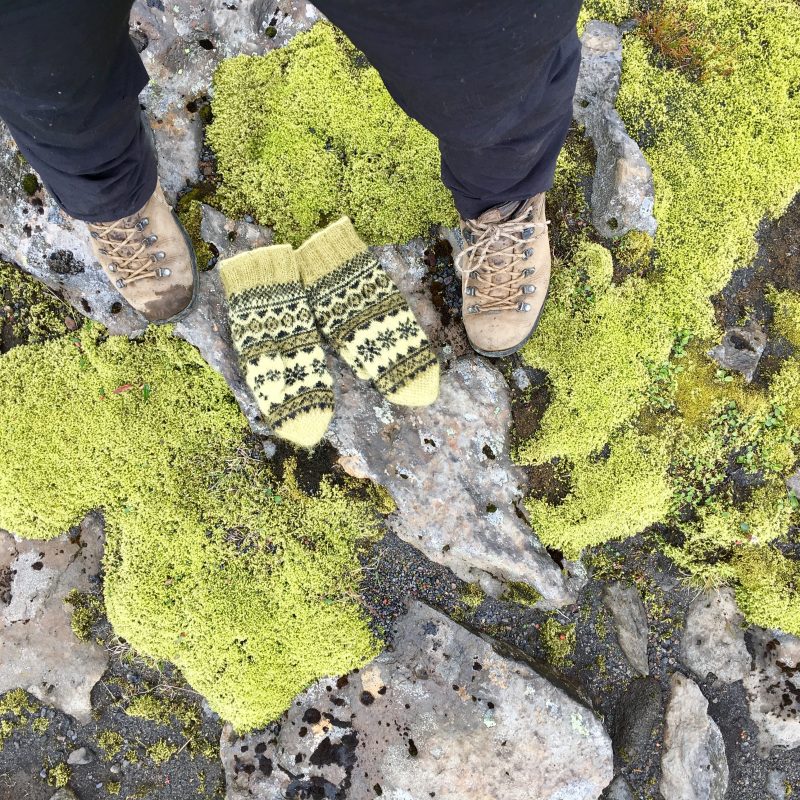 After a short night in bad weather in the rather overcrowded Báldvinsskála mountain hut, we're back on the trail, for our second full day of hiking, this time on ice and ashes!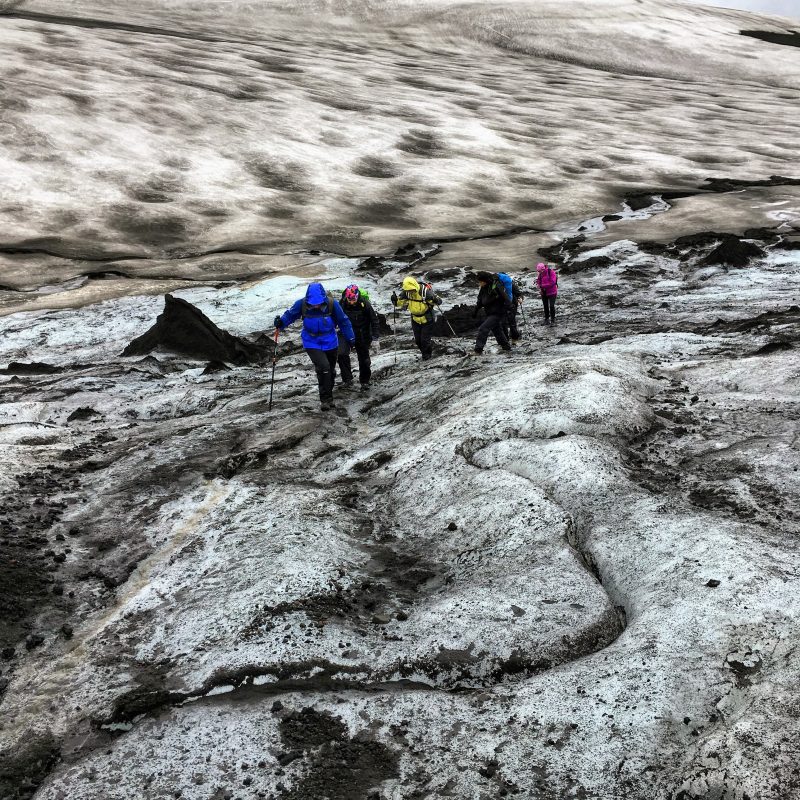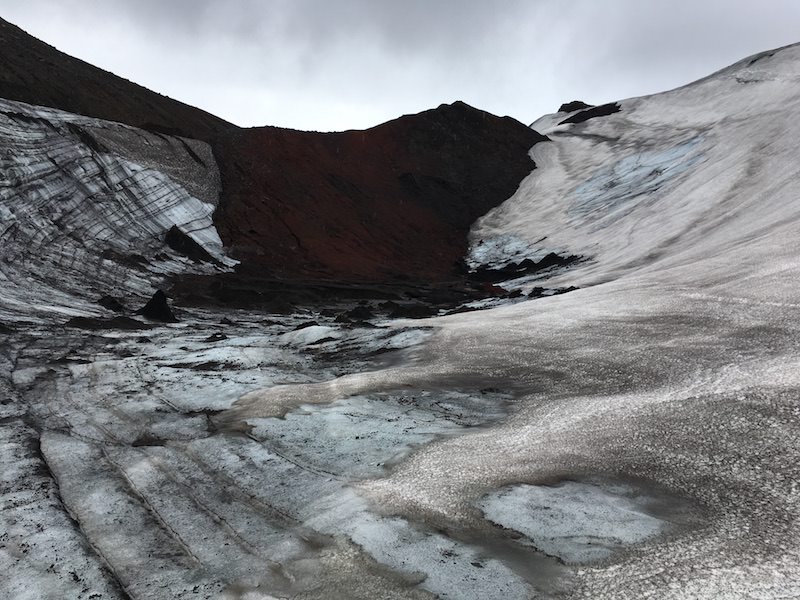 Of course I had to take pictures of the black Fimmvörðuháls sweater in the mountain pass of the same name!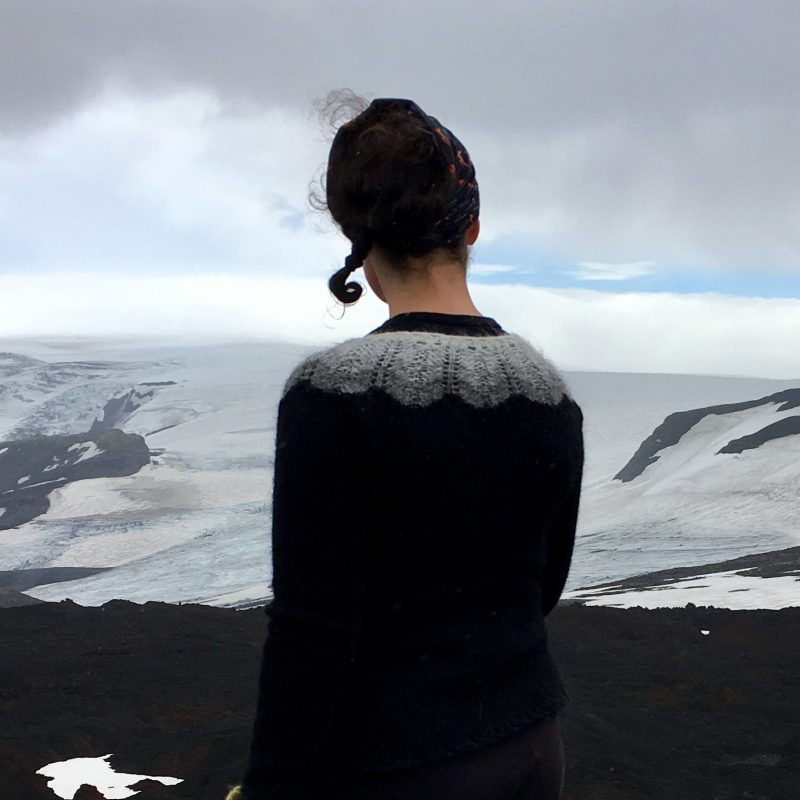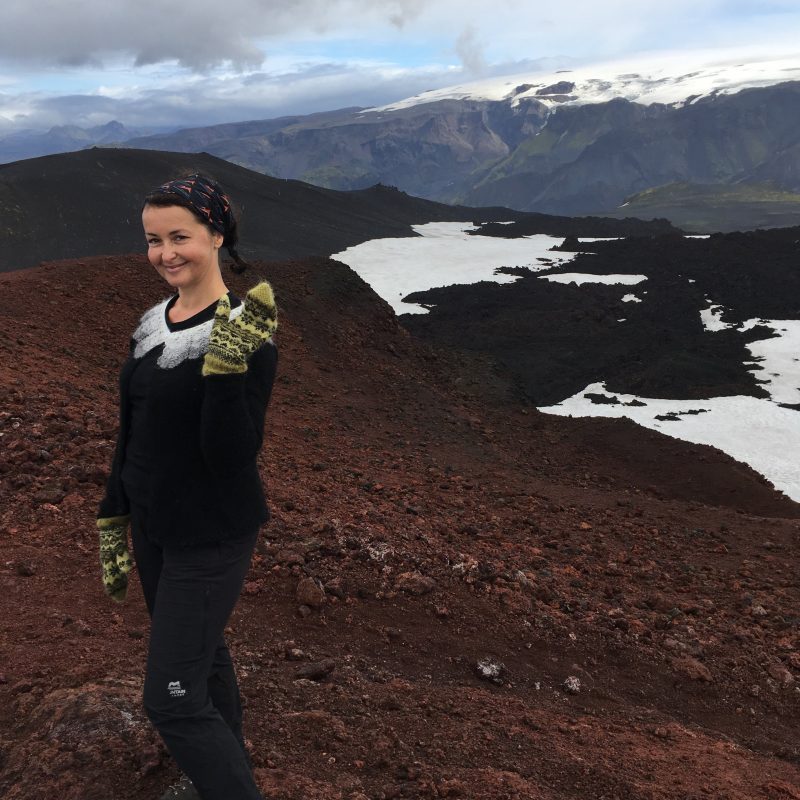 Lopapeysa sightseeing!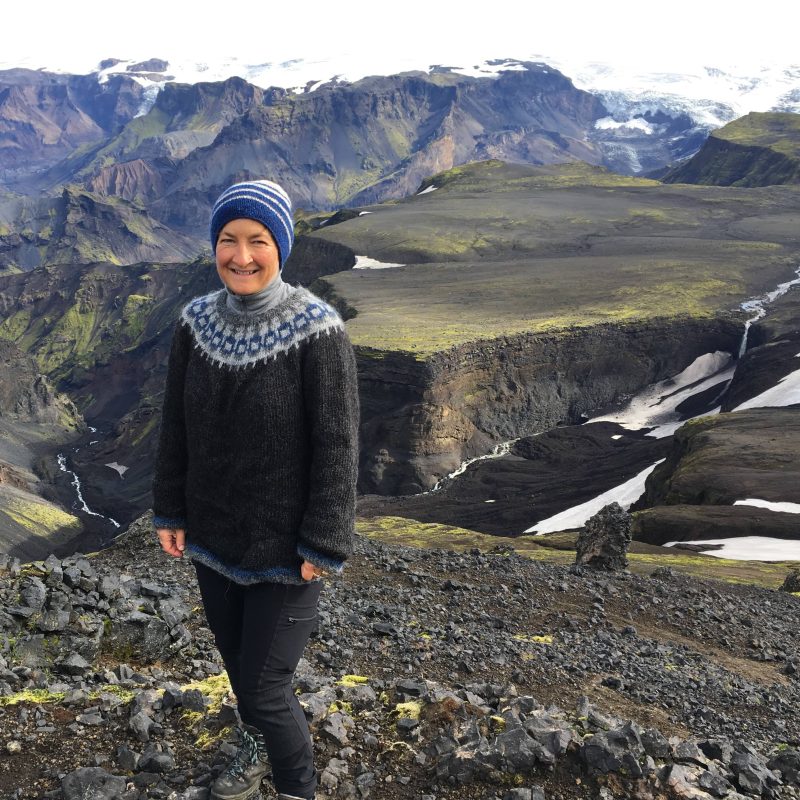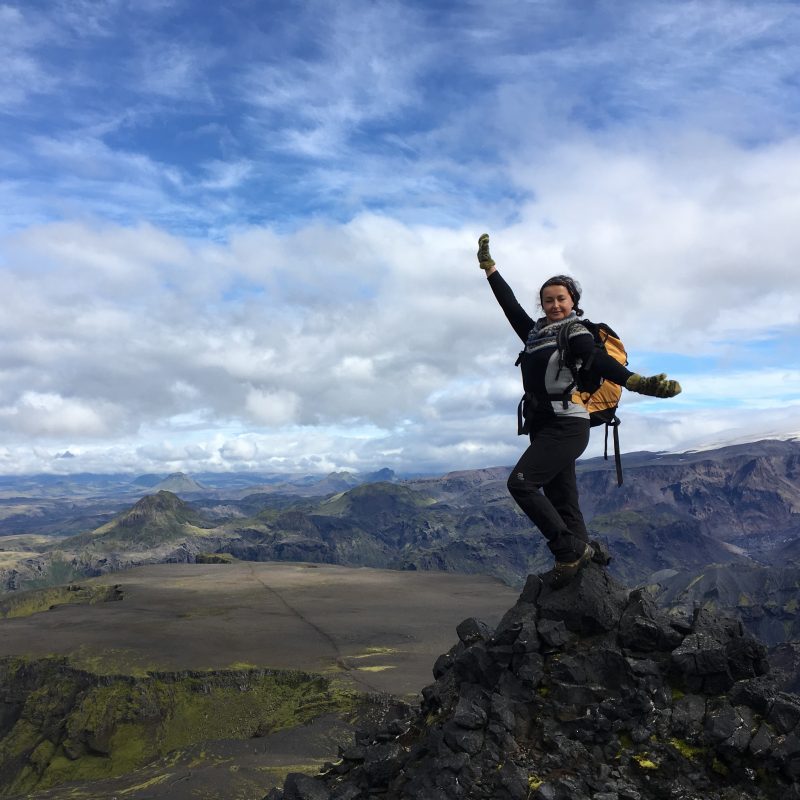 Lunch and knitting break!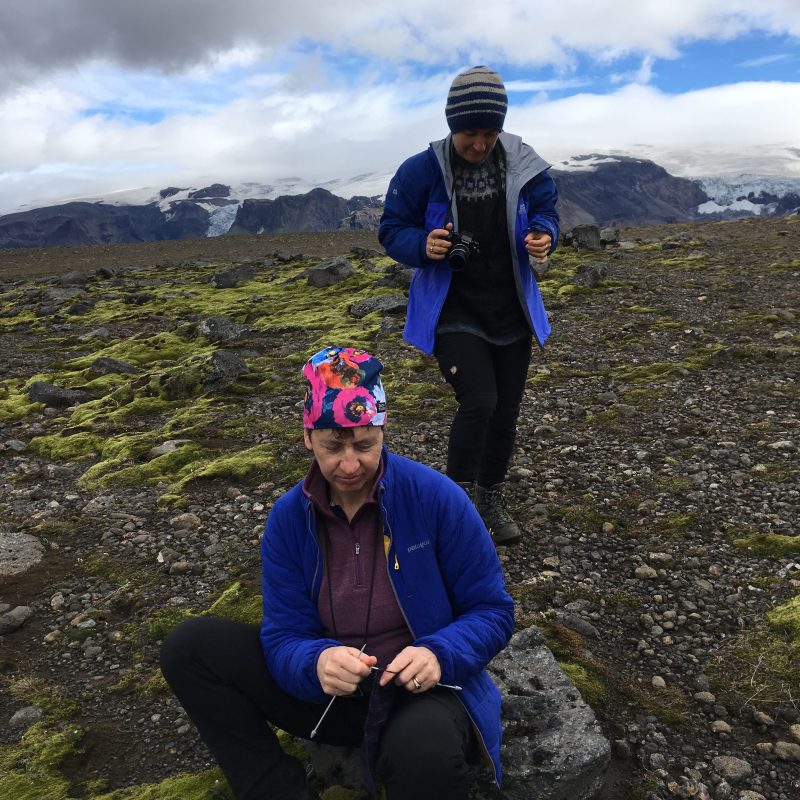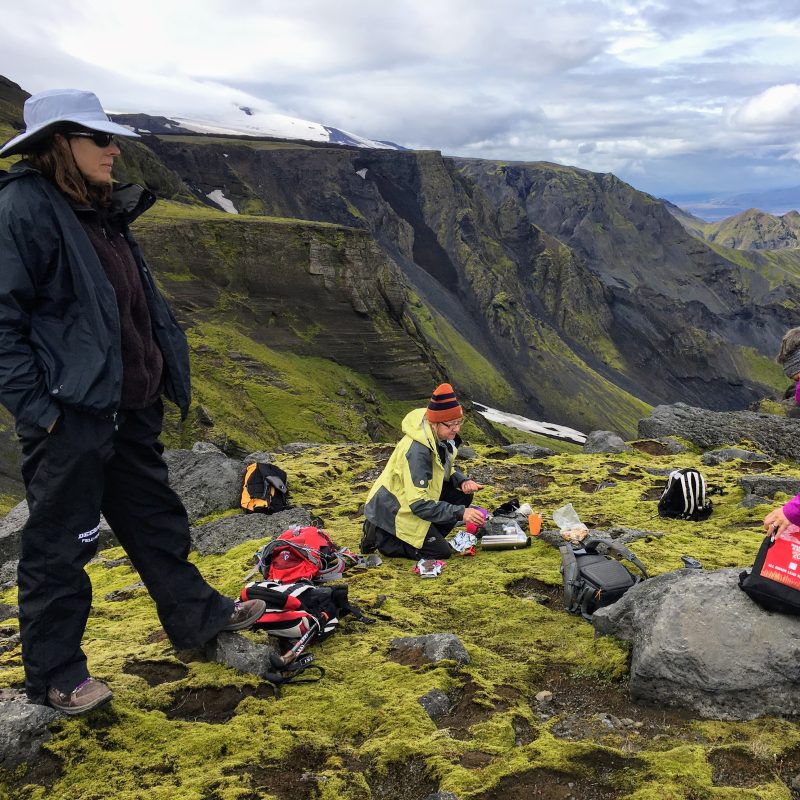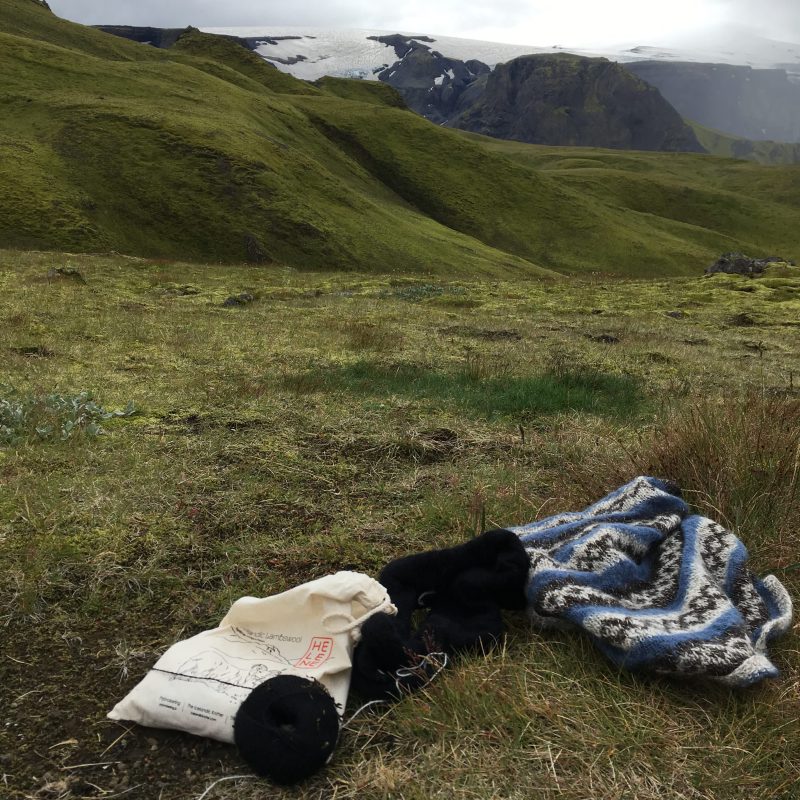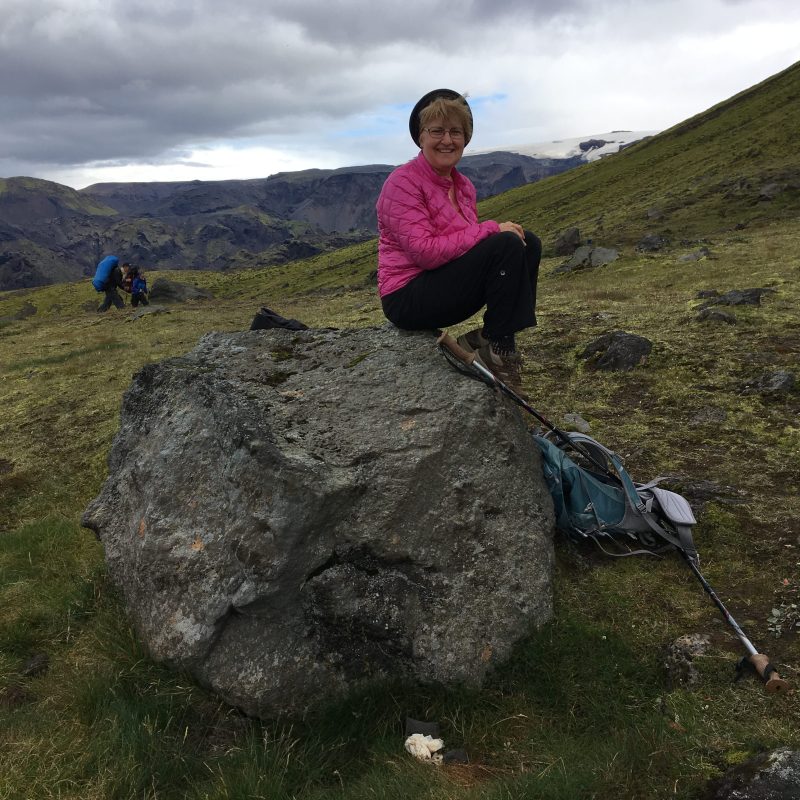 After a good night rest in the spacious and confortable hut of Bazaar, today is all about Icelandic intarsia knitting, and we luckily started the day by an outdoor class!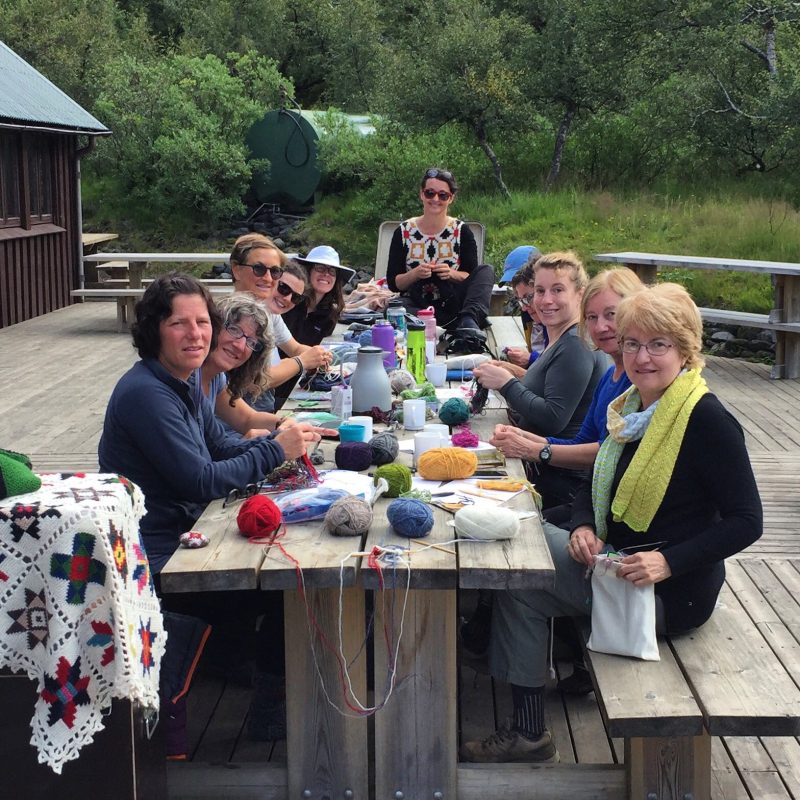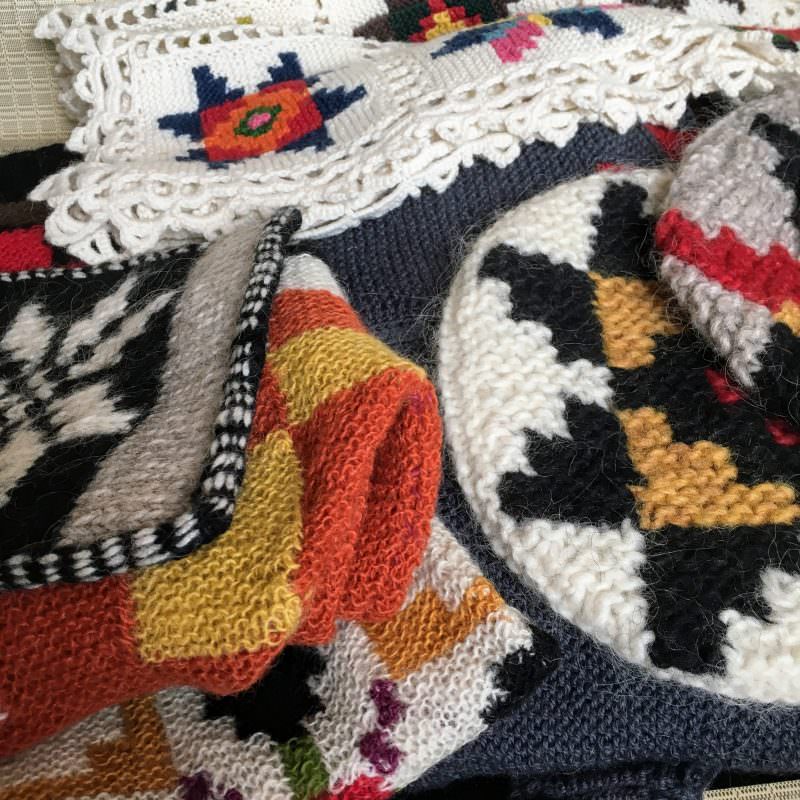 Class punctuated by a little hike, this time in the green!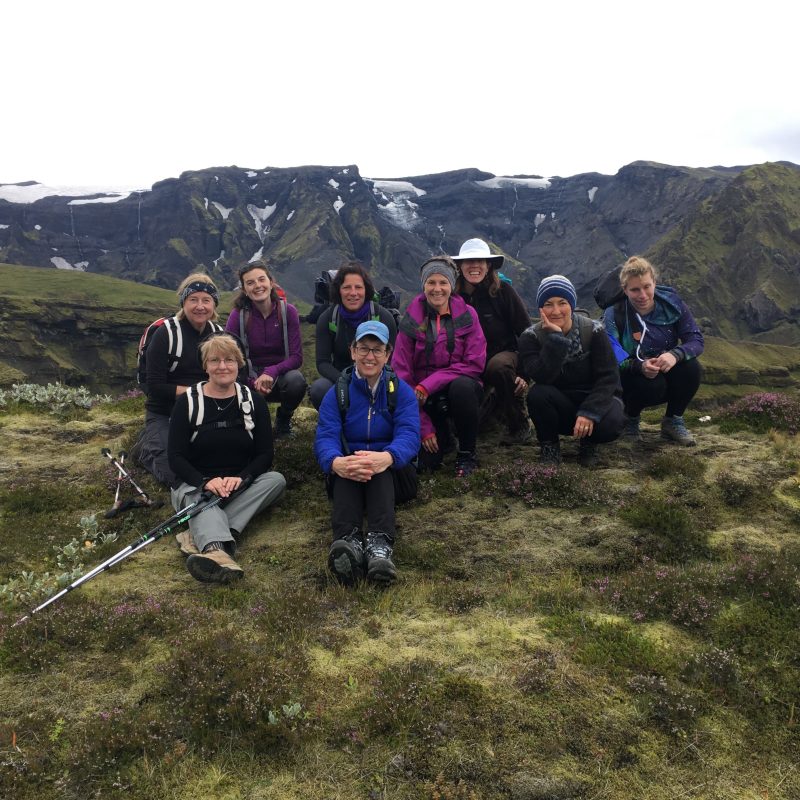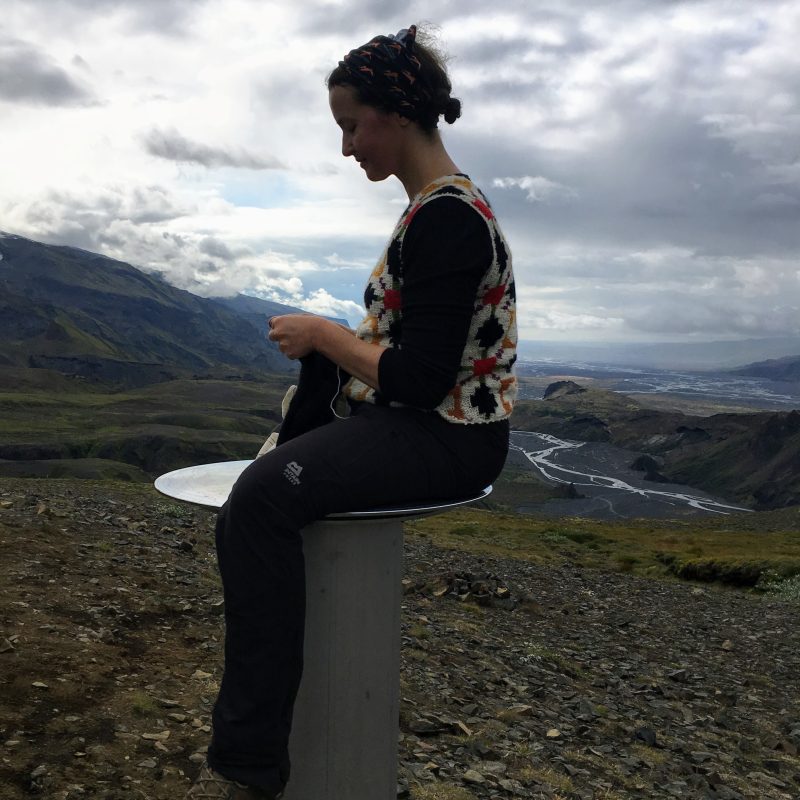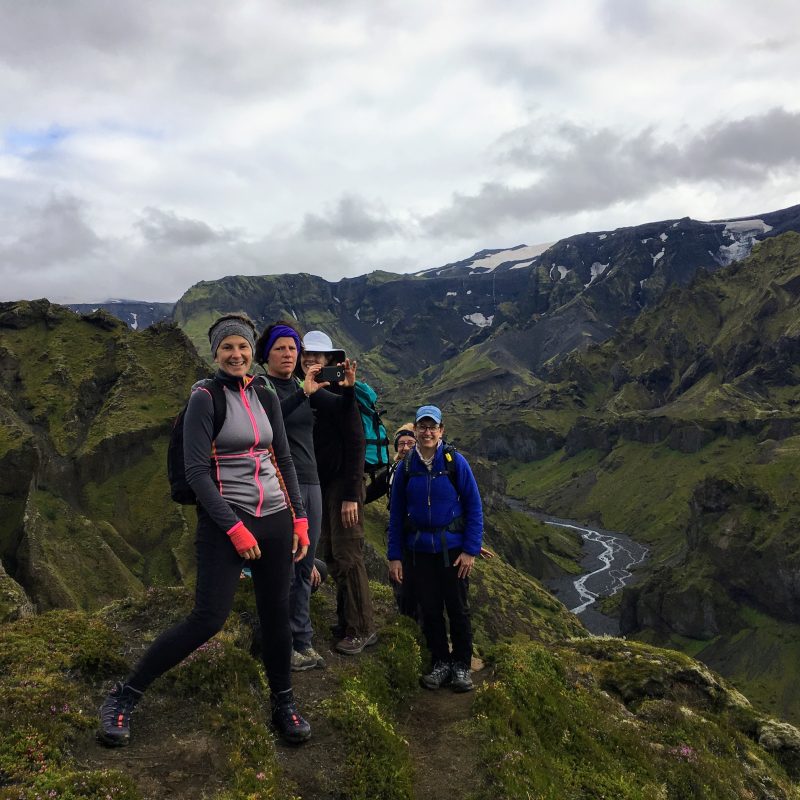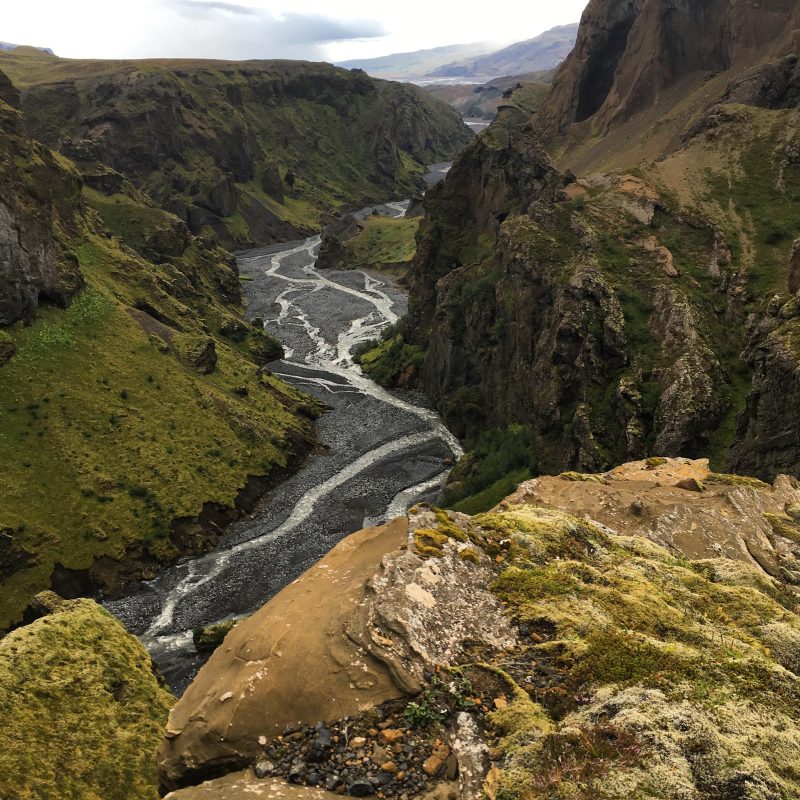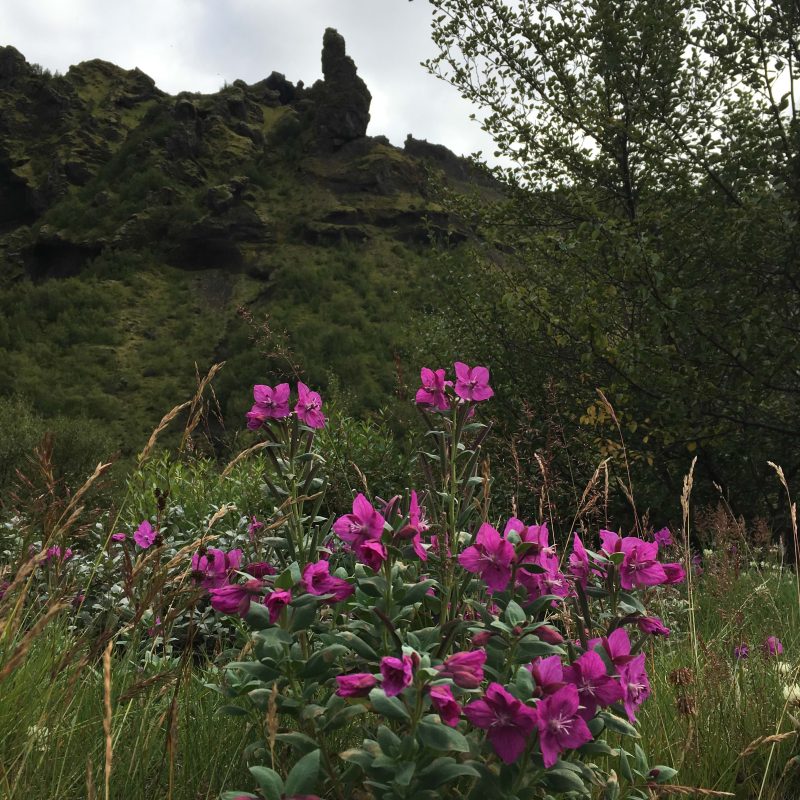 The next day is already time to go back to Reykjavik and visit my studio: here showing off my Flowerpot before leaving the valley of Þórsmörk.
Flowerpot because it is using the Icelandic intarsia technique we learned and was inspired to me by a shoe-insert in the Skógar Museum we visited on the first day! I reknitted it for someone in completely different colors!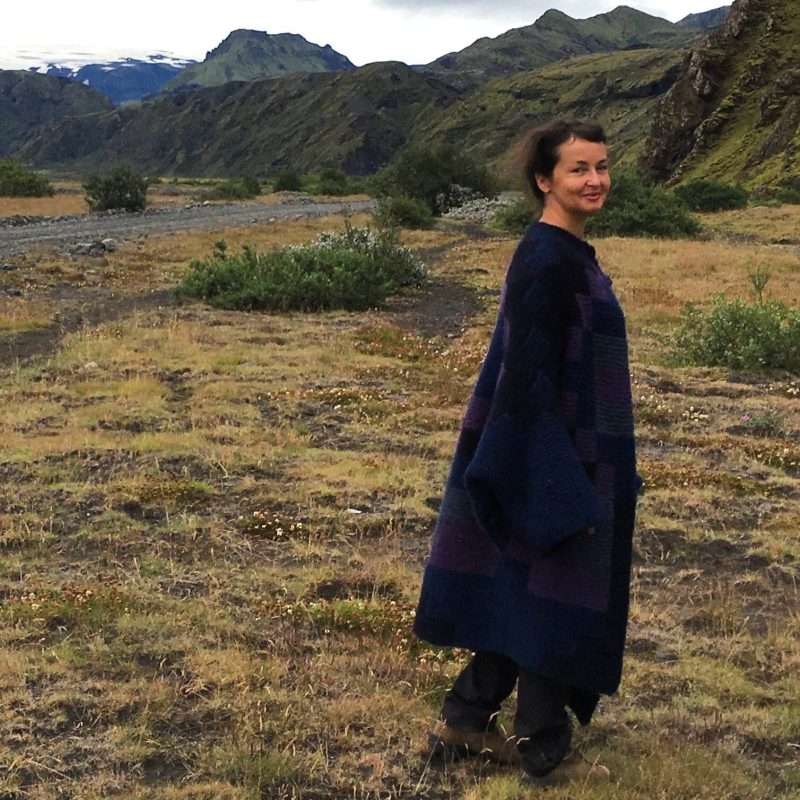 "Thank you so much for a wonderful 6 days.  I enjoyed it all – knitting, trekking, learning about Icelandic history and culture. You have a beautiful studio and you create beautiful patterns and yarn.  I am lucky to have enjoyed it all with such a great group of people.  Thanks again…"
"Thank you again for the great treck and the precious knitting advices. It was an unforgettable experience."
Thank you to you all as well!
Want to join the tour in 2018? Click here.