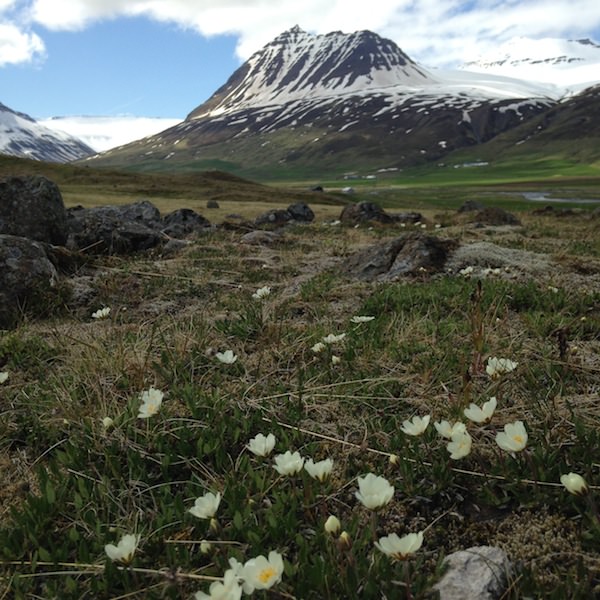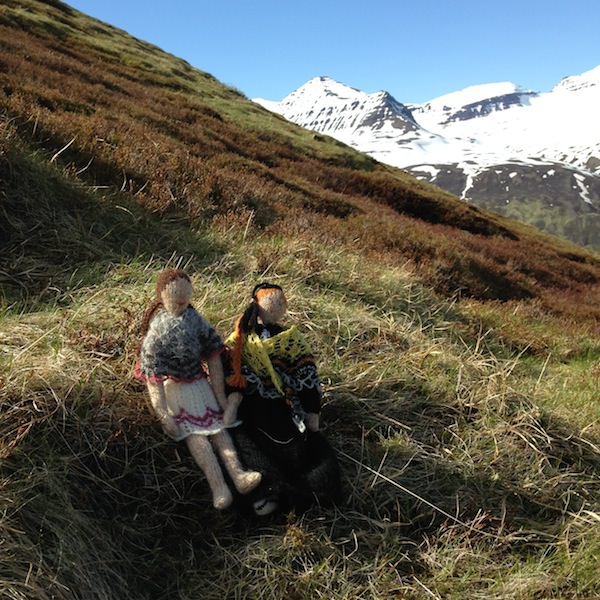 The Hiking and Knitting under the Midnight Sun was a brand new tour I offered this summer: that may explain why, of the 12 participants, 8 were coming back on a tour with me for the second, the third or even the fourth time! They didn't all know each other but had maybe gone on a same tour at different times and had a lot to talk and laugh about. As for me, I'm just humbled that so many of you keep coming again and again… I would never have imagined 5 years ago that this concept of mixing together hiking and knitting would attract so many of you, that knitters from all over the world would start training to come in a tour with me… who said knitting was not a sport! But for now, a "few" pictures from this wonderful tour with the Trolls and 2 dolls.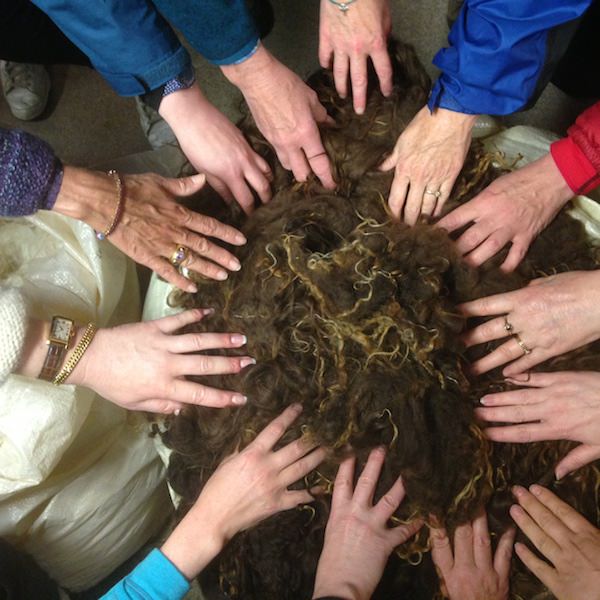 Fleece bonding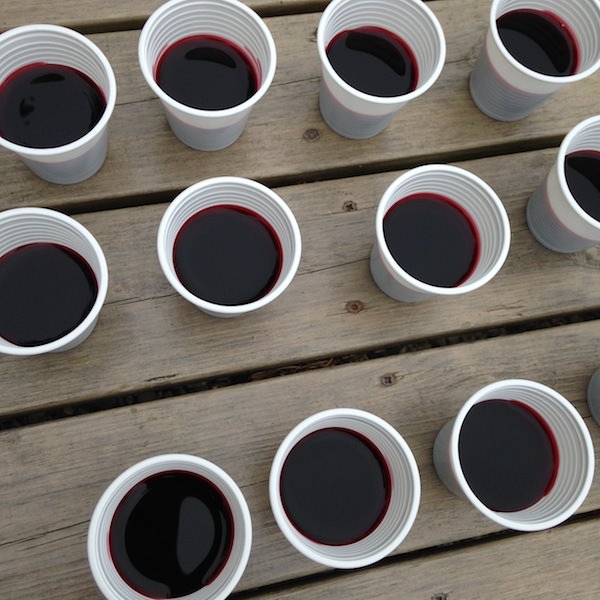 Crowberry juice
Knitting break
Difficult to catch sheep … even on the camera !
Icelandic wool, handspun and handyed in France, and coming back to iceland to show off. Love!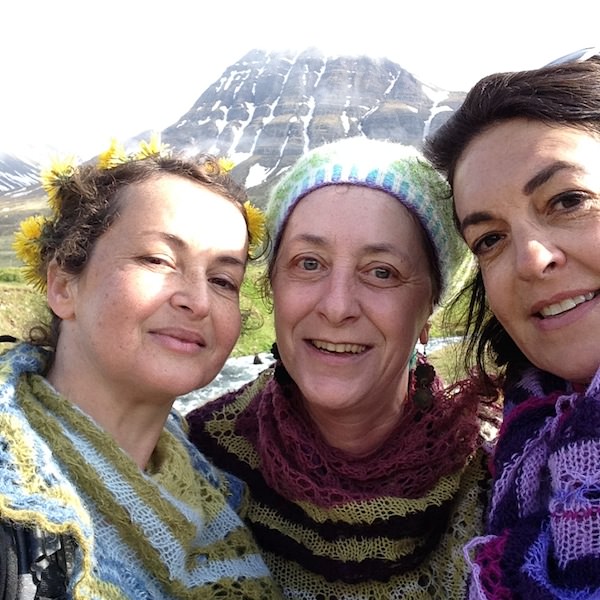 Three Icelandic Spring shawls!
Our guesthouse
Trolls two-two mittens… (don't ask, we got a bit crazy…probably the glacial river to blame!)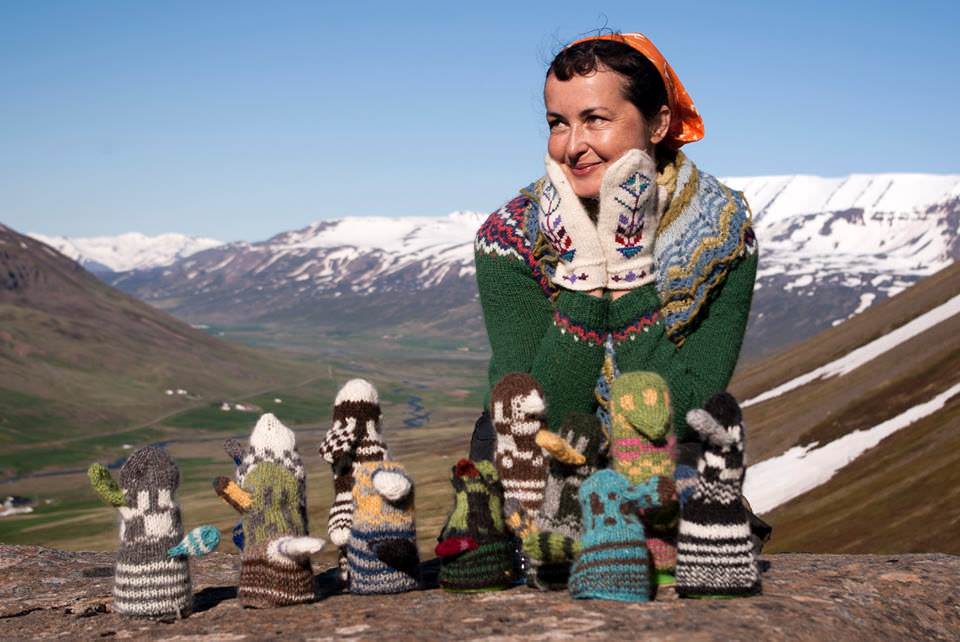 Photo credit @Lisa C.
Late evening knitting on the porch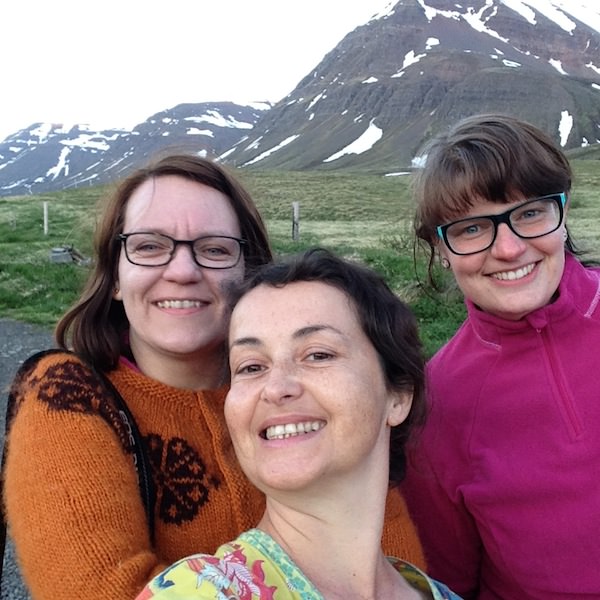 Well, it's midnight, absolutely!
Skál! Cheers! See you next time dear friends!