First, thank you so so much for all the birthday wishes the other day! Cheers to everyone!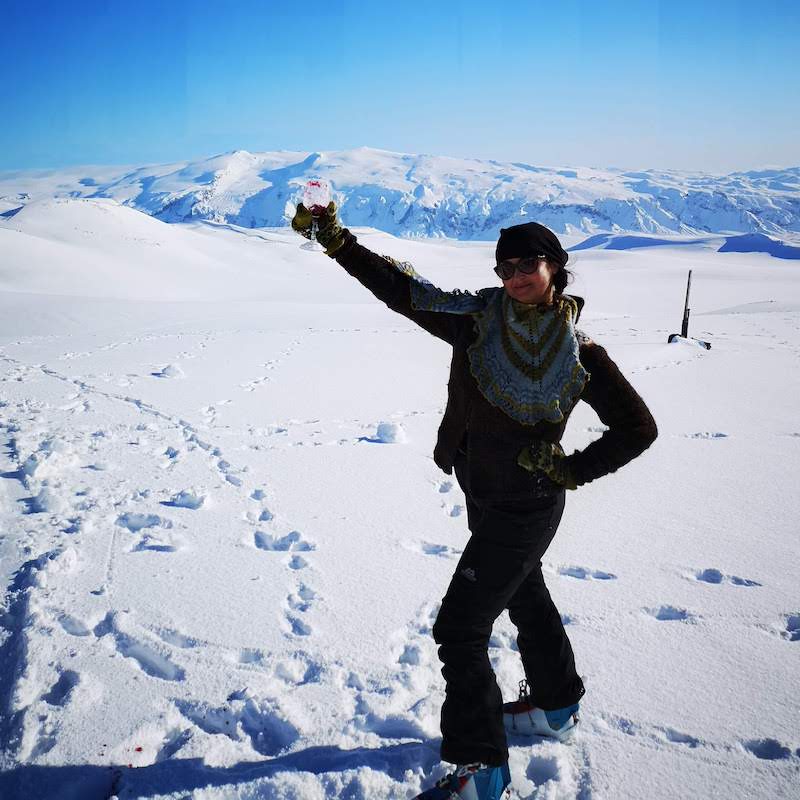 If on my birthday itself, it was raining, we had a couple of amazing sunny days and I enjoyed a very short mountain skiing trip with my little family.  Here are a few selected pictures and as you can see the knits were put to good use! (I´m listing the patterns with links at the end of the post!)
Because of social distancing, the few Icelandic ski resorts are closed  of course but you can always go up to the mountains (where there is nobody to see) ! Of course you have to take everything with you (food and sleeping bags!)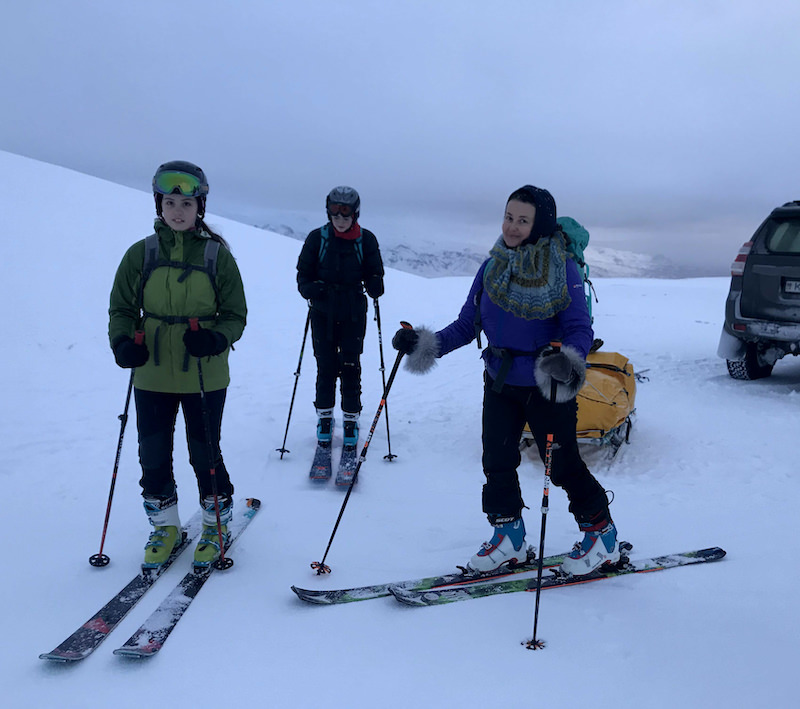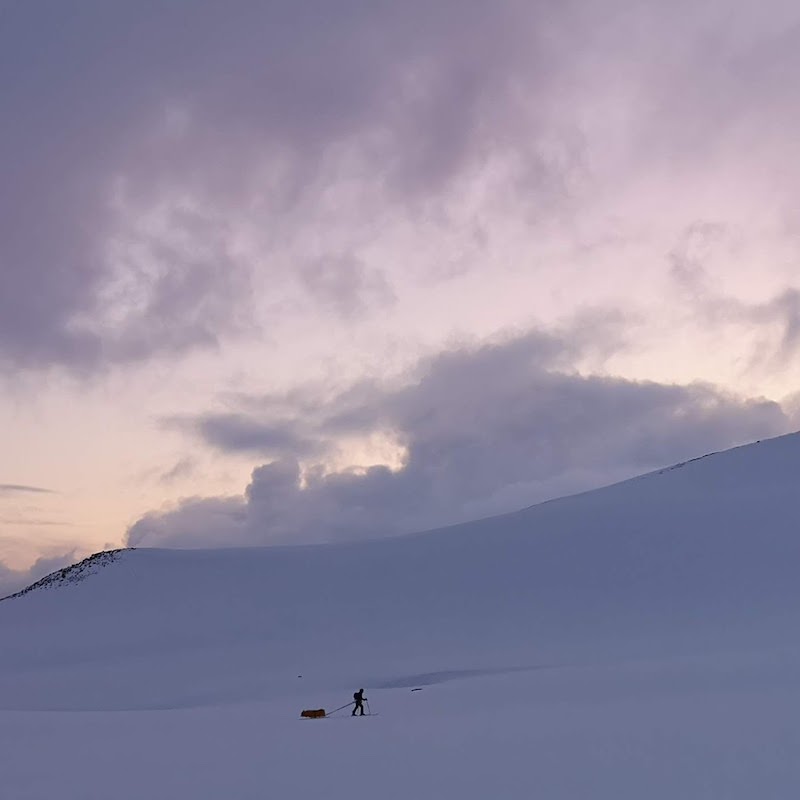 After a few hours skinning up, we reached our lovely mountain hut where we spent the night and enjoyed the sunset.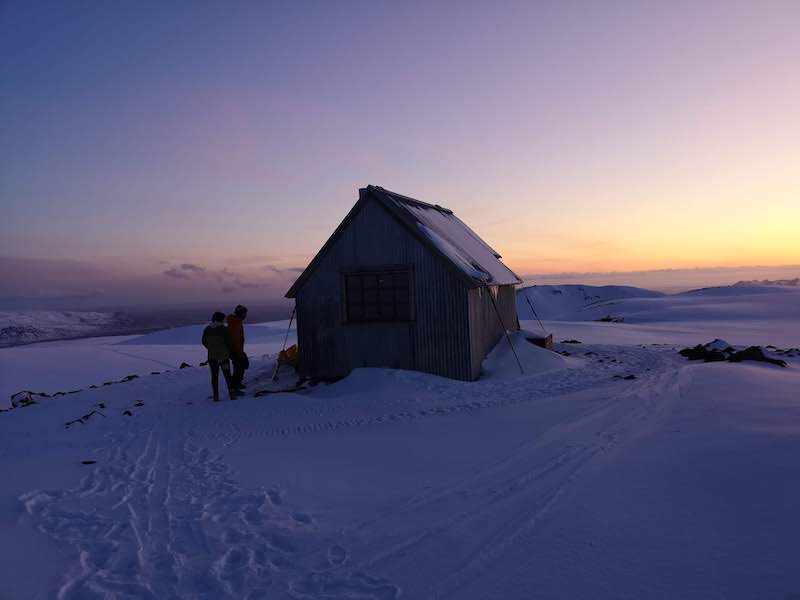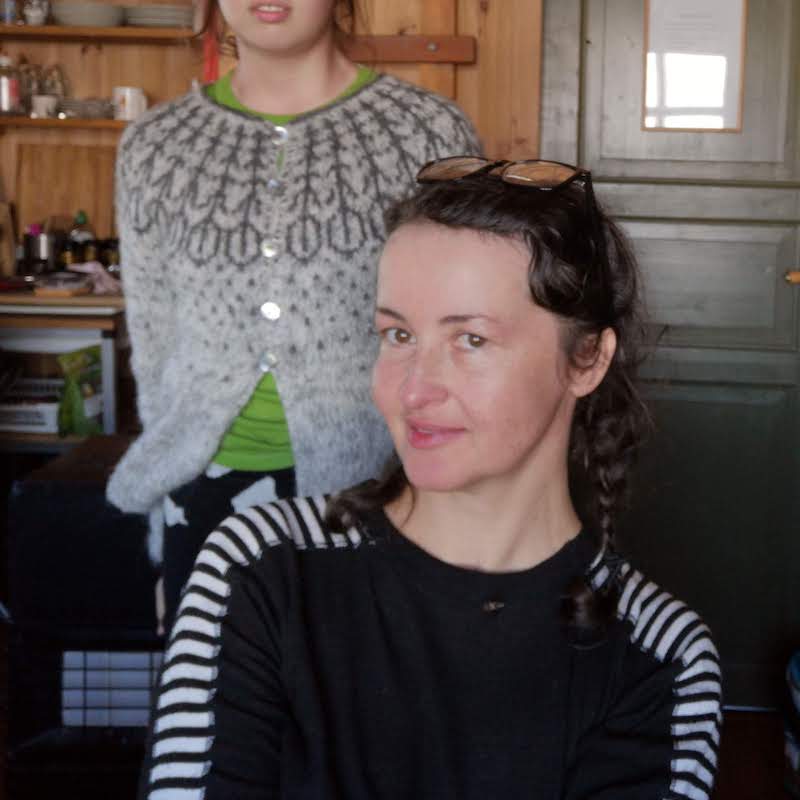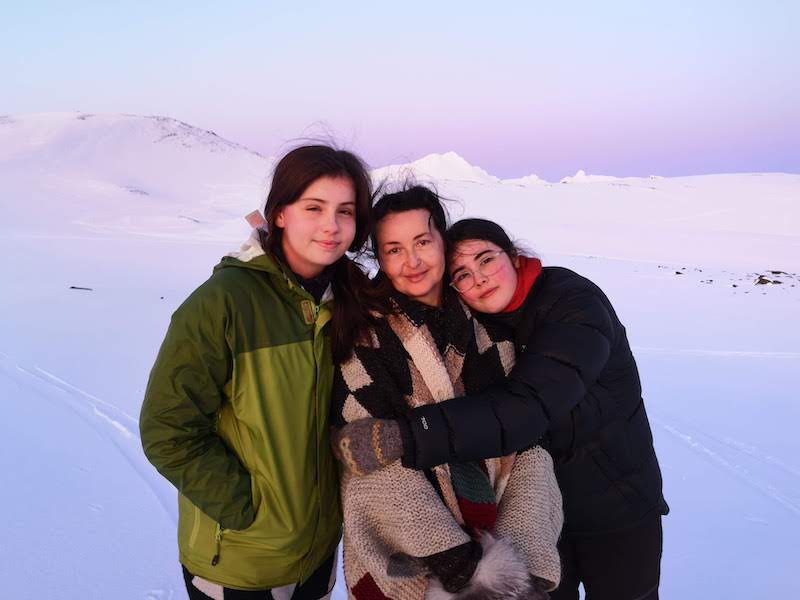 f
Getting ready for today´s adventure !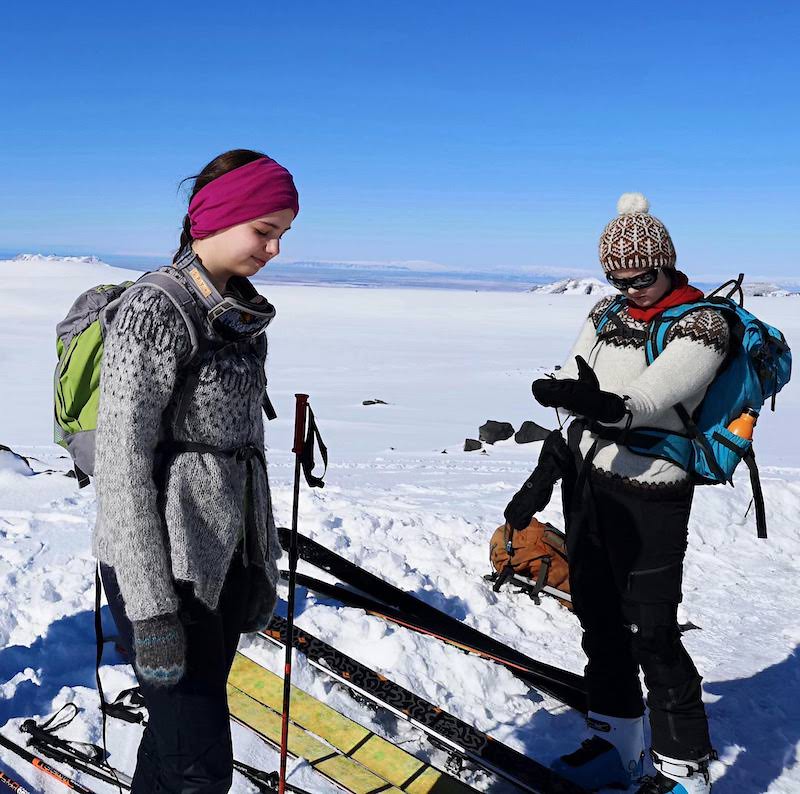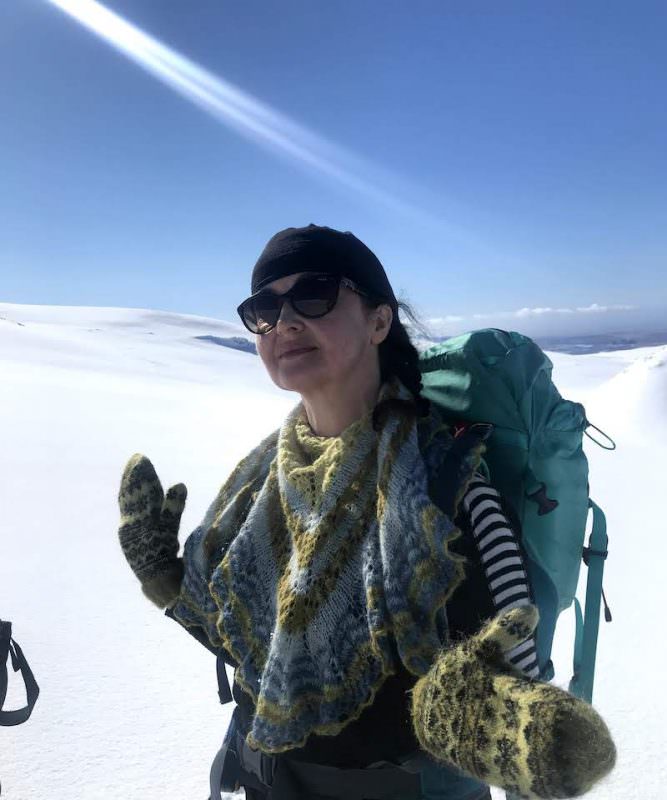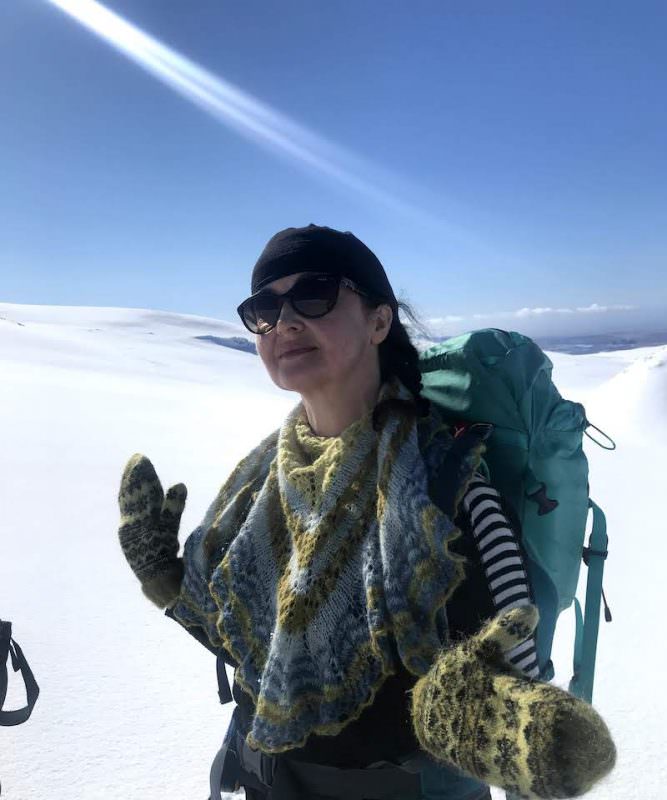 Before you go down, you have to go up!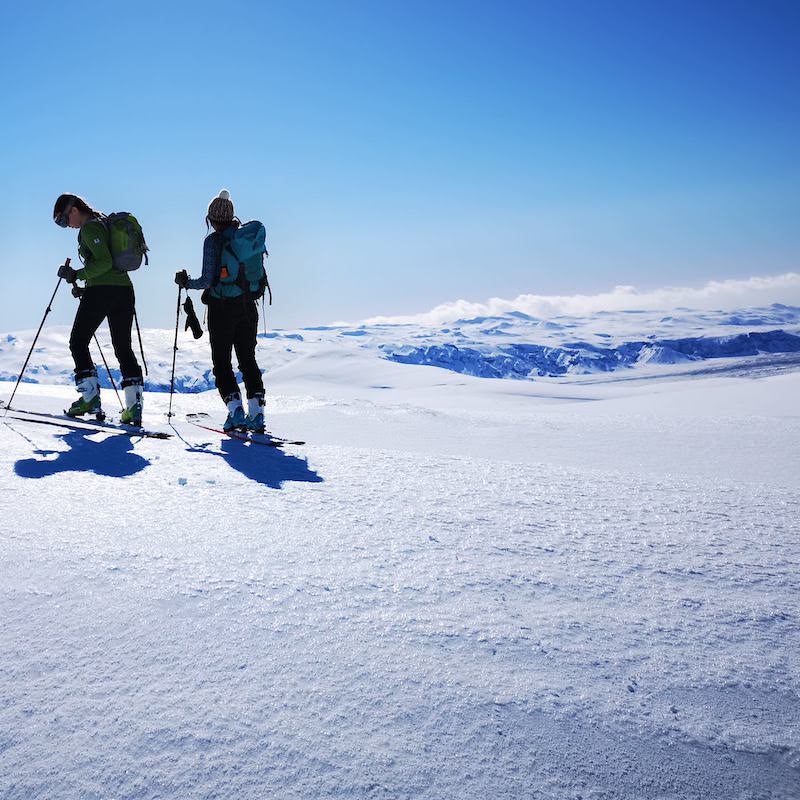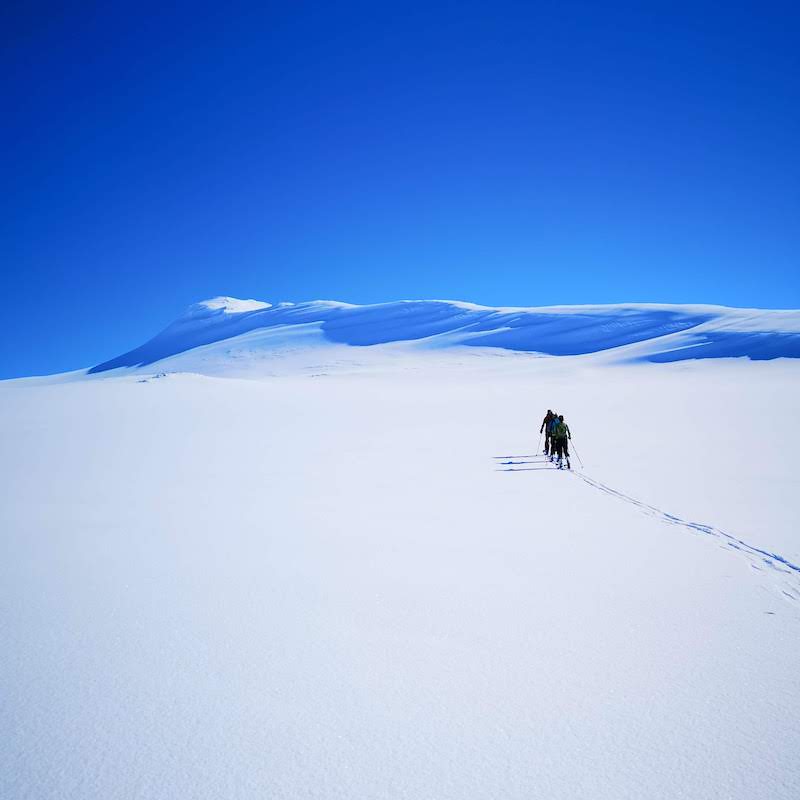 Lunch break!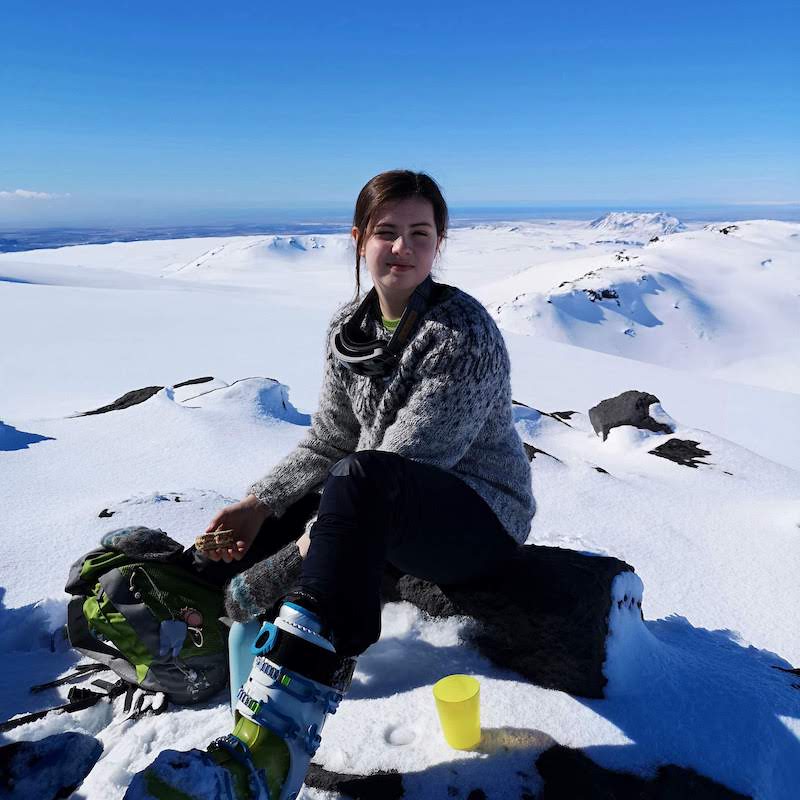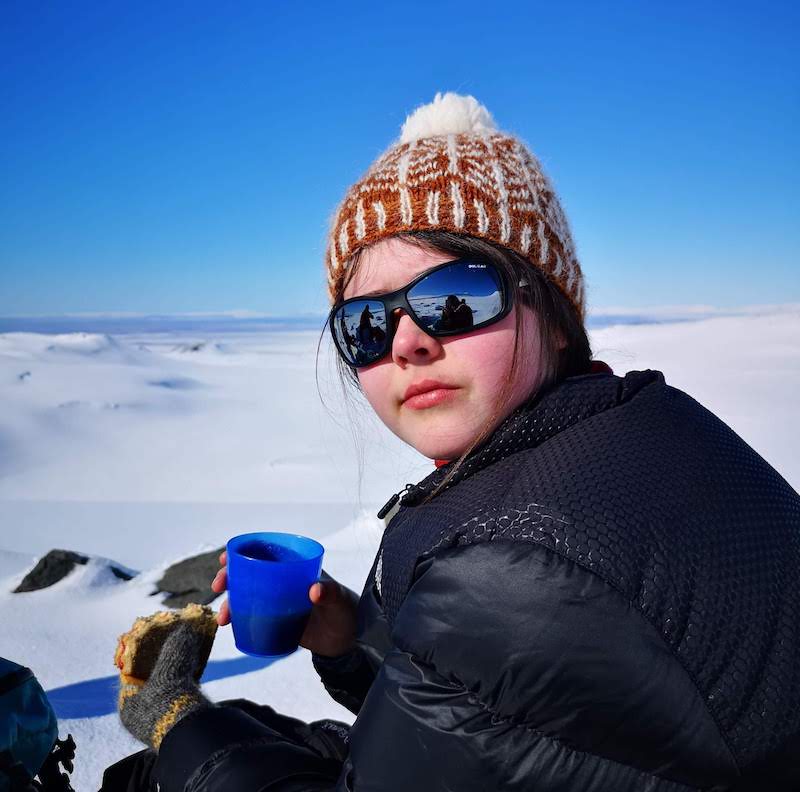 Happy!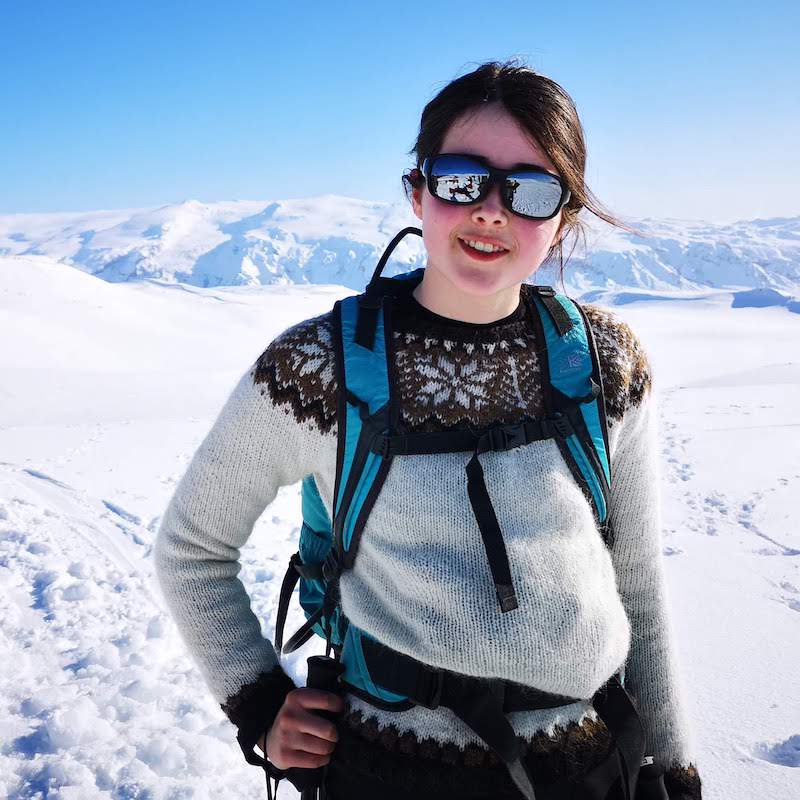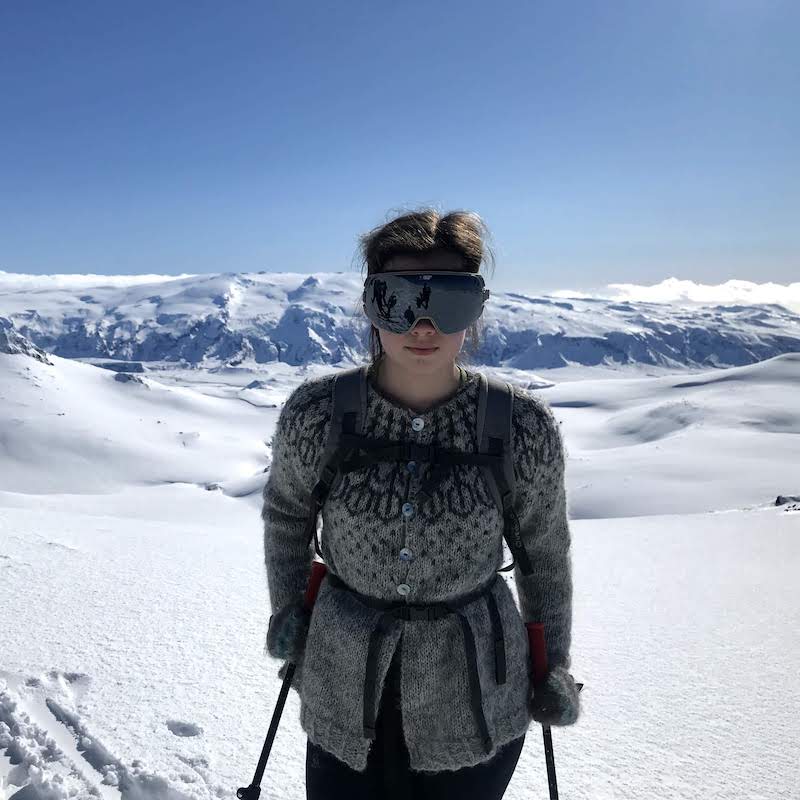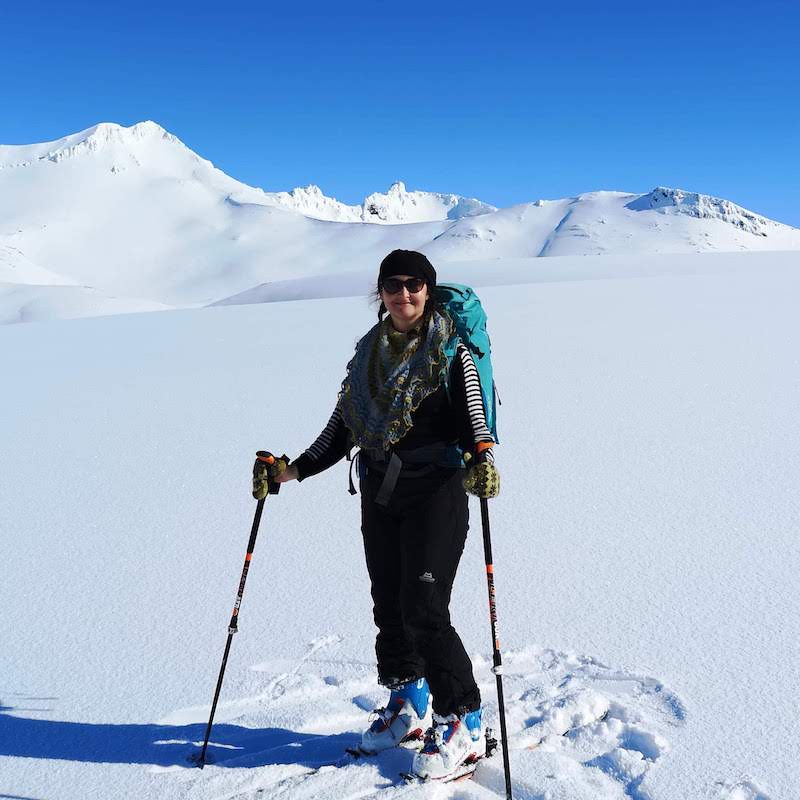 Time to go all the way down to the valley now!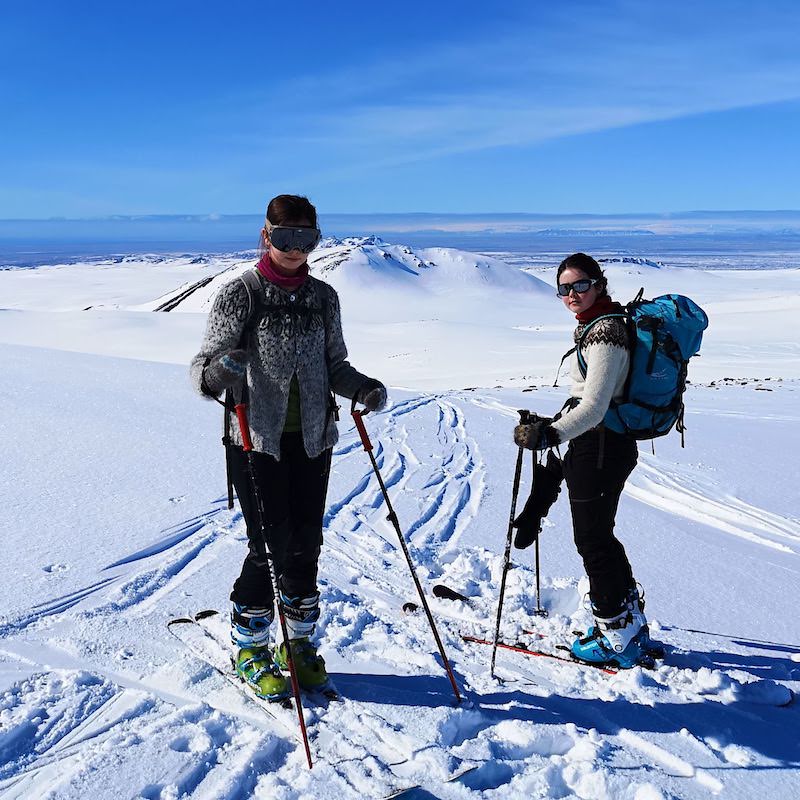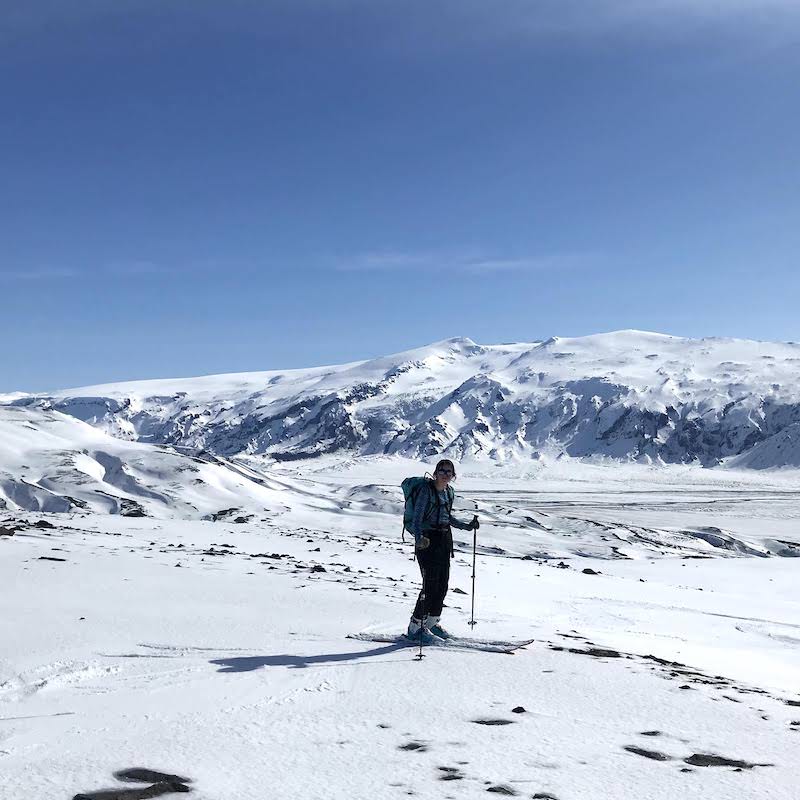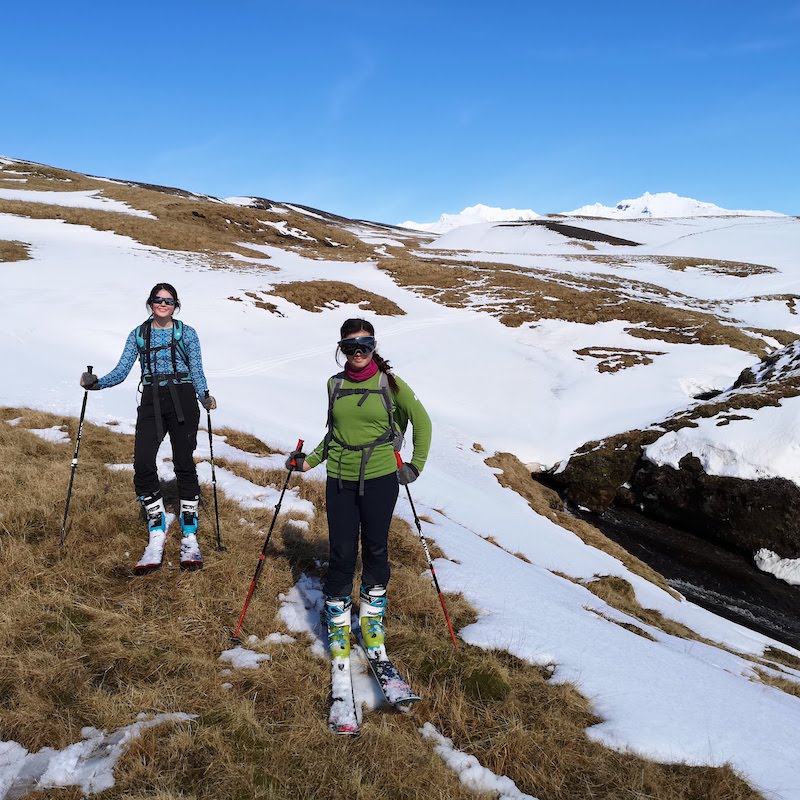 The end!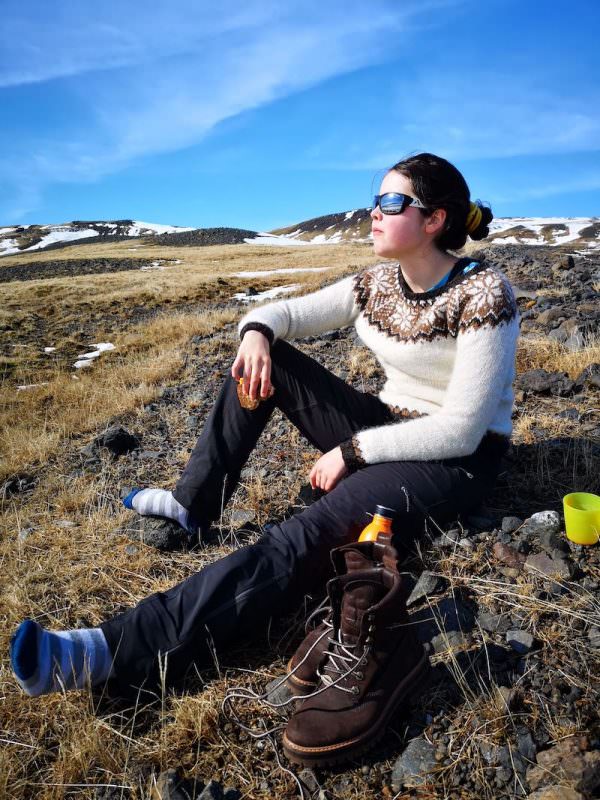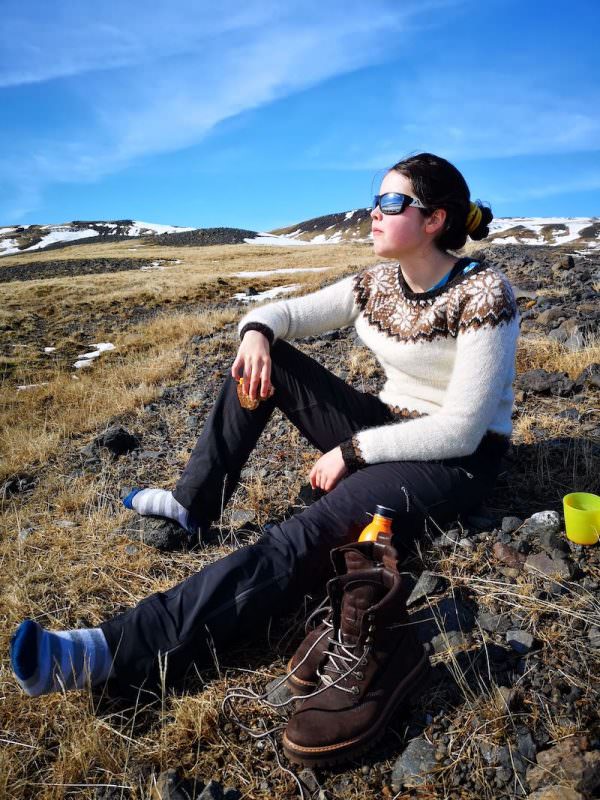 Links to patterns (you´ll find the links to the kits from the pattern page too)
Birkilauf hat
Mosi mittens
Icelandic spring shawl
Hjaltlandspeysa sweater (lopi style)
Frjókorn sweater
Flowerpot coat