The book Socks of Iceland is released in the form of a Club every Thursday and you can join any moment until its completion, the 31st of December! Here is the first sock!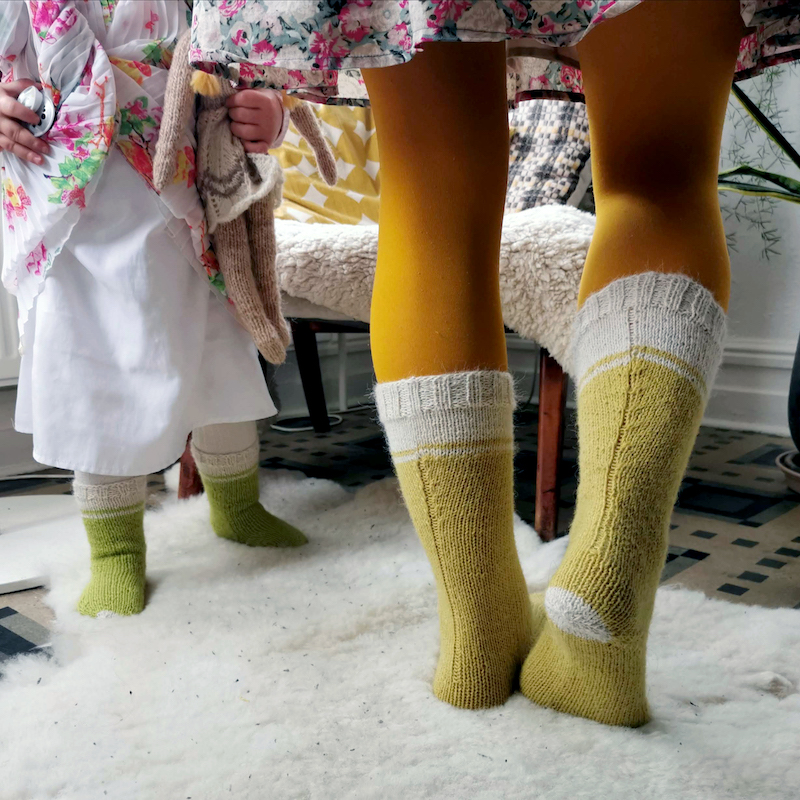 The Elín socks are not an historical pattern but merely an adaptation of the Socks Nr 1 published in 1889 in one of Iceland´s most popular book, Kvennafræðarinn (The Women's Instructor) by Elín Briem, the first educational manual for women in Iceland. The original instructions are for a pair of woman high socks and call for 112-120 stitches at the cast on.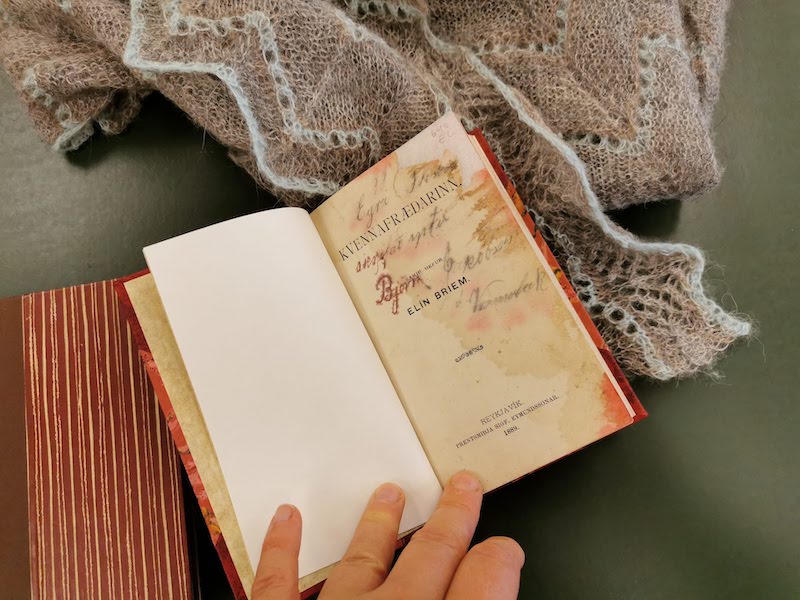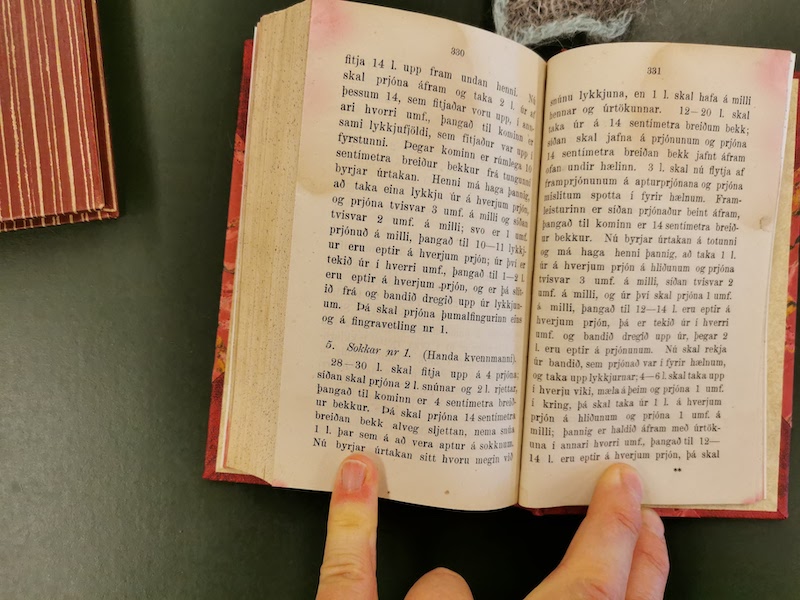 Starting with a ribbed cuff, they were knitted in Stocking stitch with a line of purl stitch at the back of the leg that served as a marker for calf decreases on both sides. The wedge toe and the afterthought heel were shaped with different rates of decreases. Little details such as more heels stitches than instep stitches made those socks quite comfy.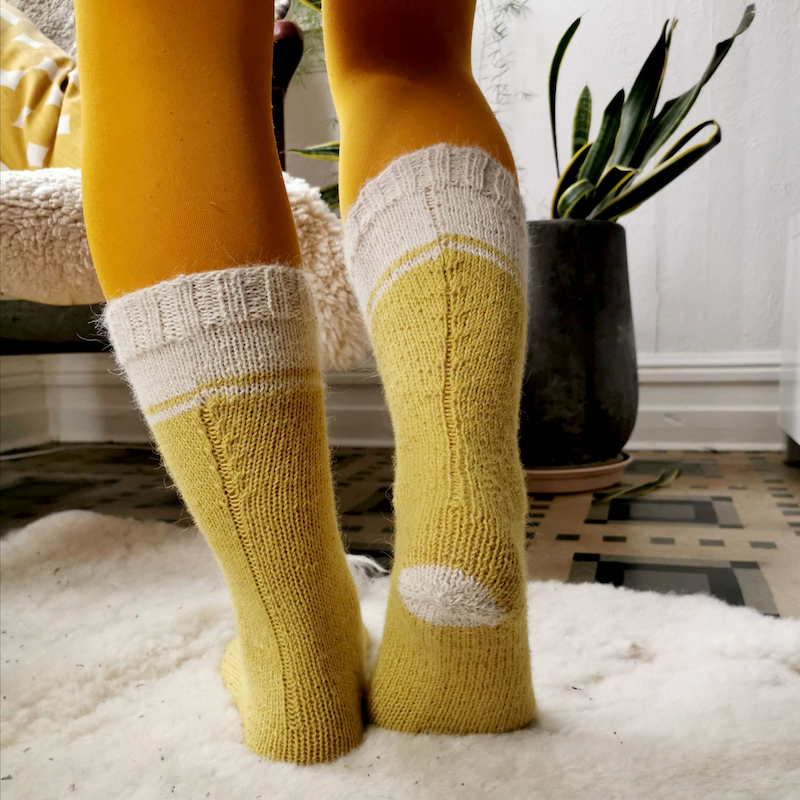 This is a very common sock´s construction you will find in Iceland, although with all sorts of small variations in the shaping.
My design retains all the details of the original Socks nr 1 but I knitted the Elín socks at a much bigger gauge, declined them in many sizes from toddlers to adults and chose a more modern mid-calf length.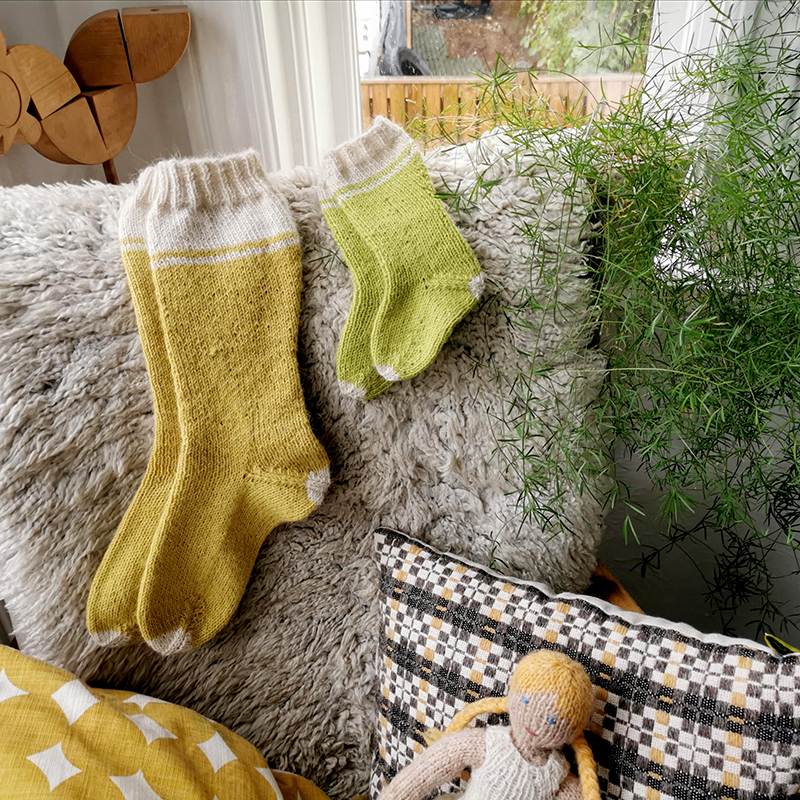 Inspired by a pair of similar shaped socks that belonged to Jón Samúelsson (1865-1953) from Hofsstaðir and that are in the Museum of Borgarfjörður, I also added color stripes and contrasting toe and heel.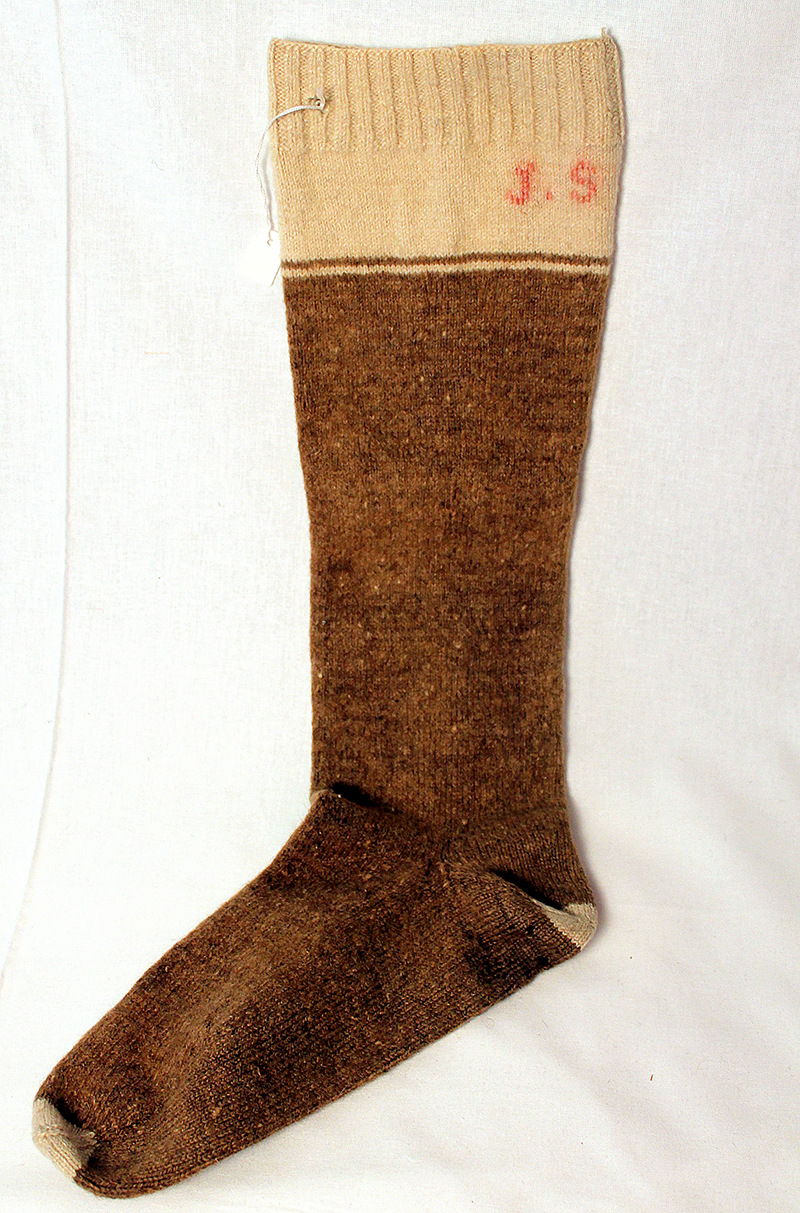 Artefact nr. 1034 with permission from the Museum of Borgarfjörður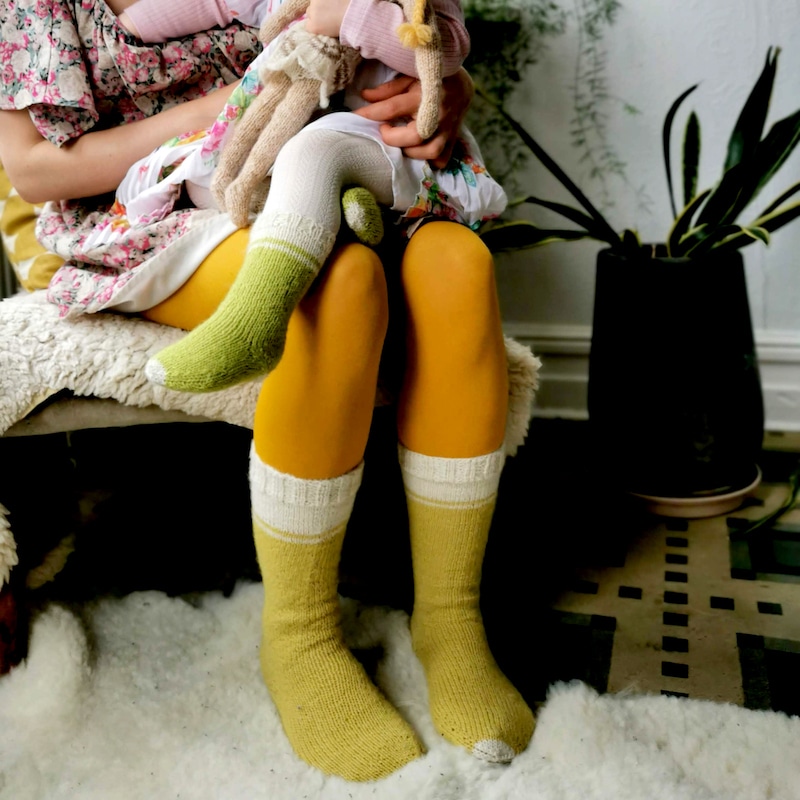 I like how only the very tip of the toe and the heel is in a different color. Was it purely decorative? Was it or because of a lack of yarn? Was it a way to recognize them, did it make it easier to unravel and reknit when a hole would form? Those are questions I have been asking myself.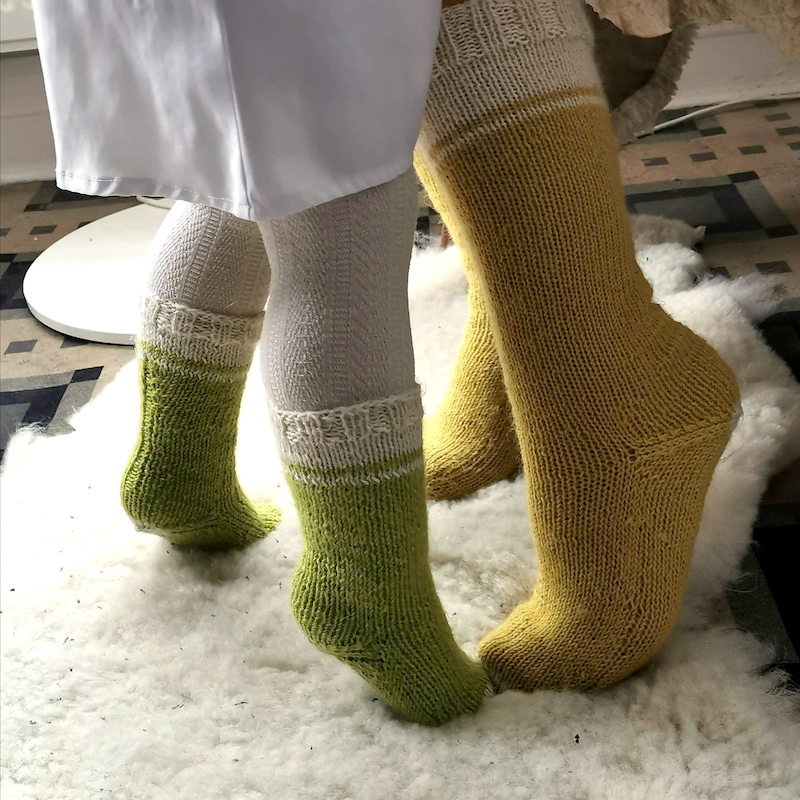 I took the pictures in my home with a little help from Theodóra.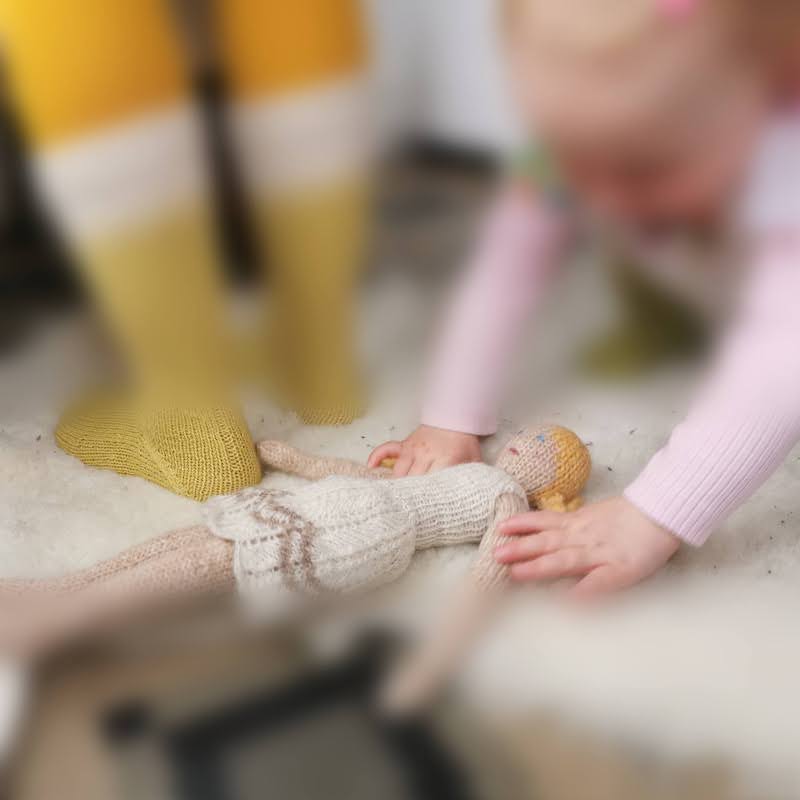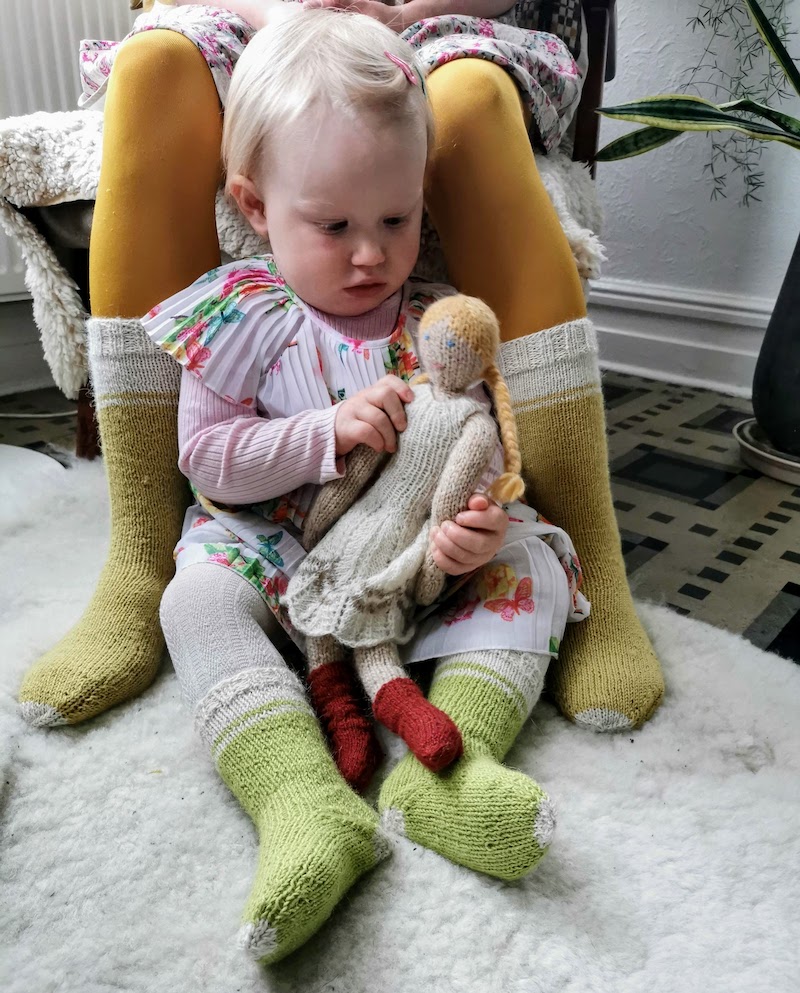 Big thanks to my lovely models, Ástrós and her mum!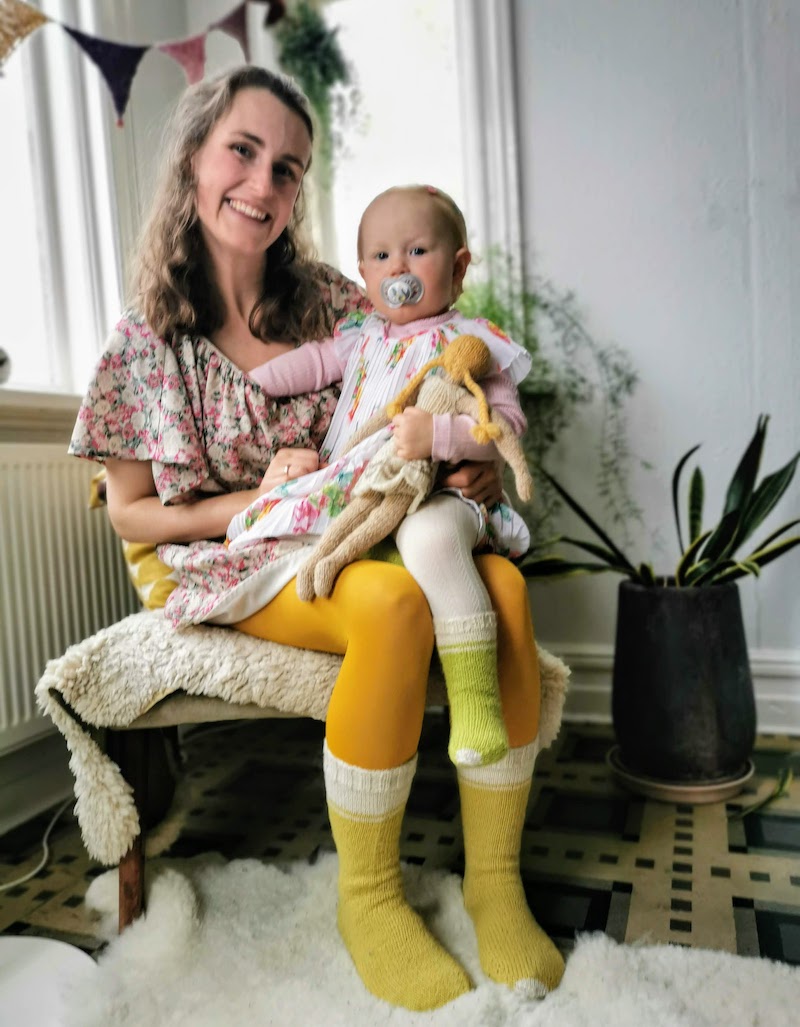 You can join the Club any time!
Useful links