The Spring Hiking and Knitting tour is a more adventurous version of the Spring knitting retreat I was on the week beforet but it involves a few hikes in the beautiful scenery and the knitting thema of the tour is not the lace shawls but the lopi sweater!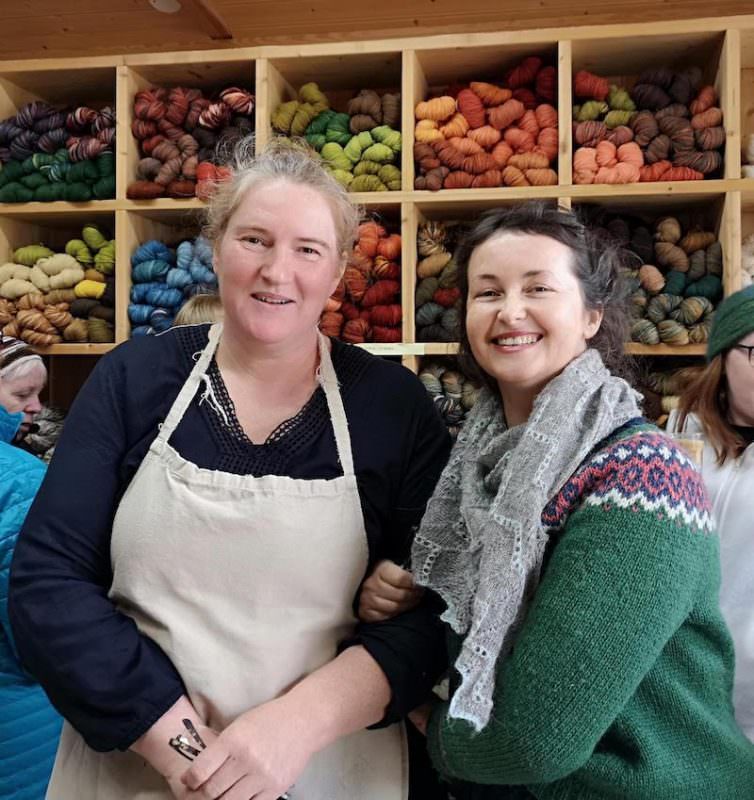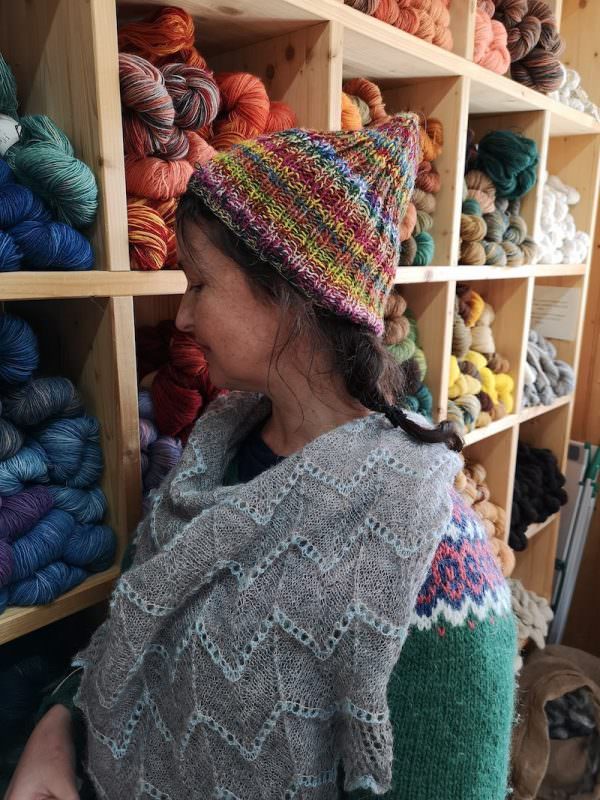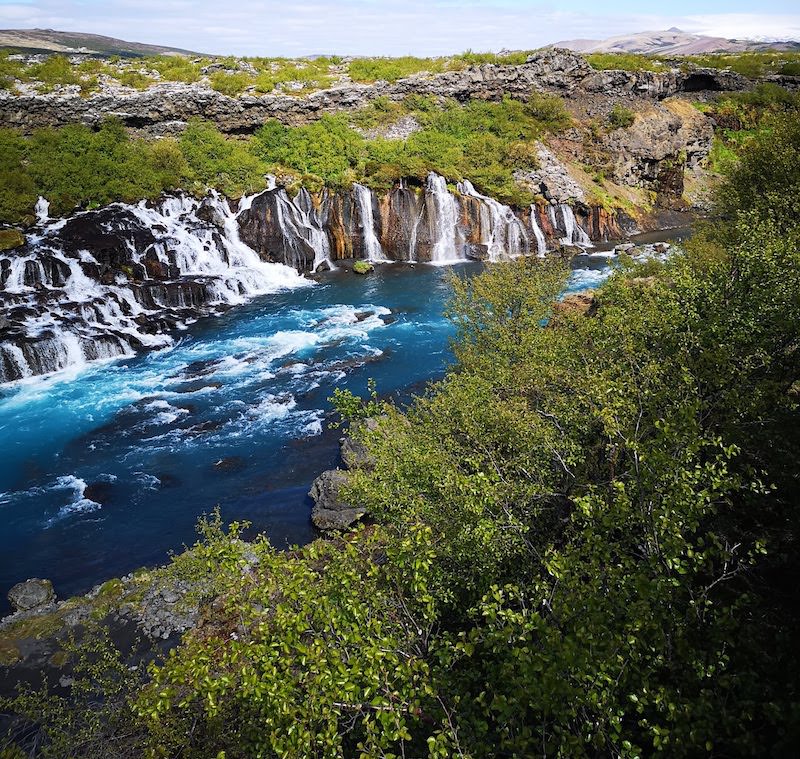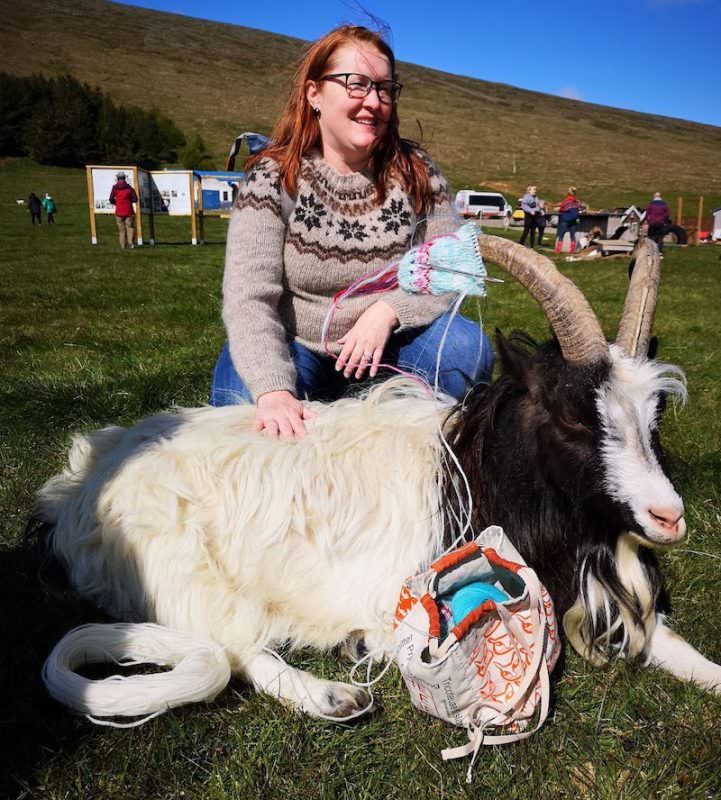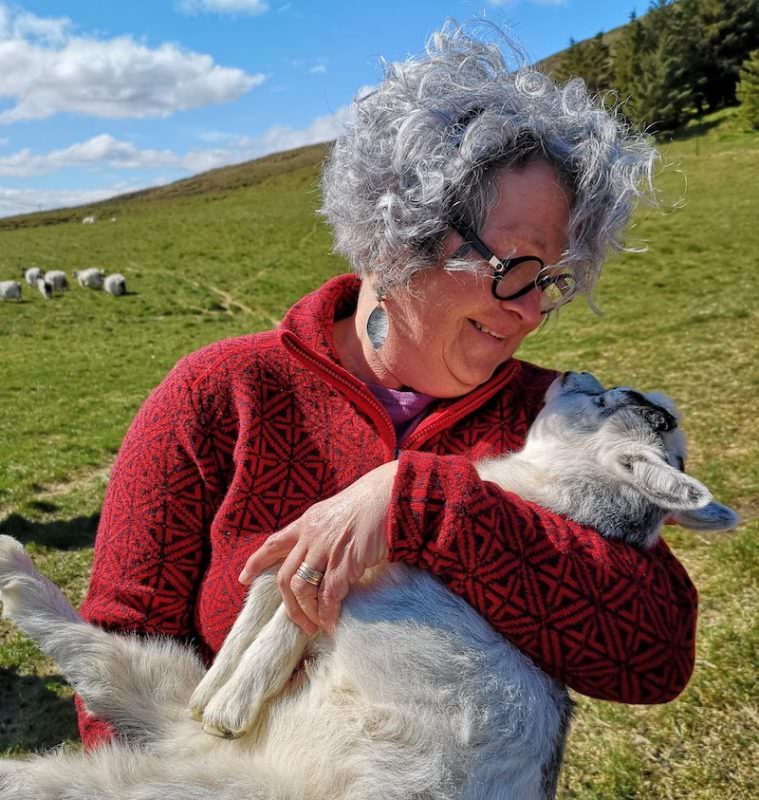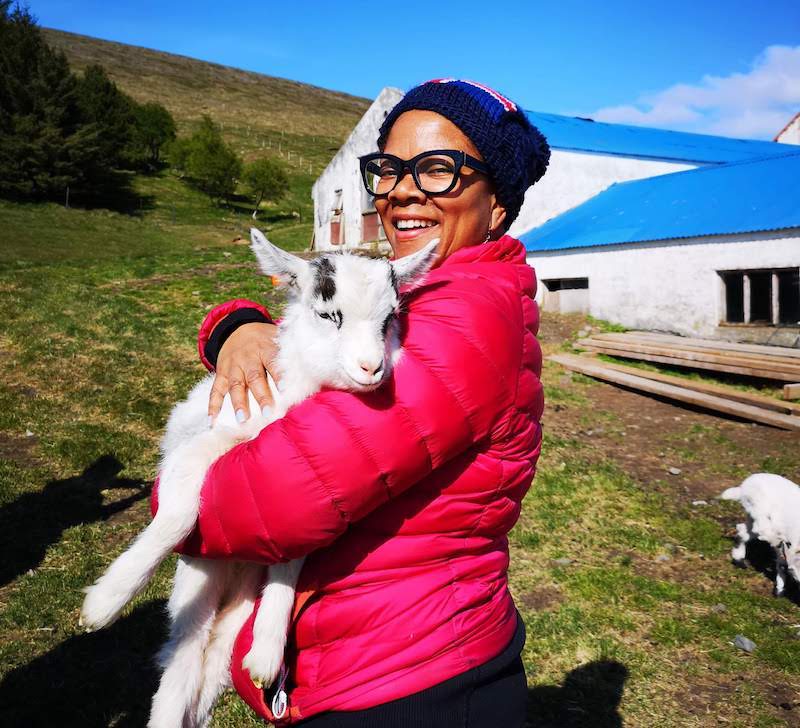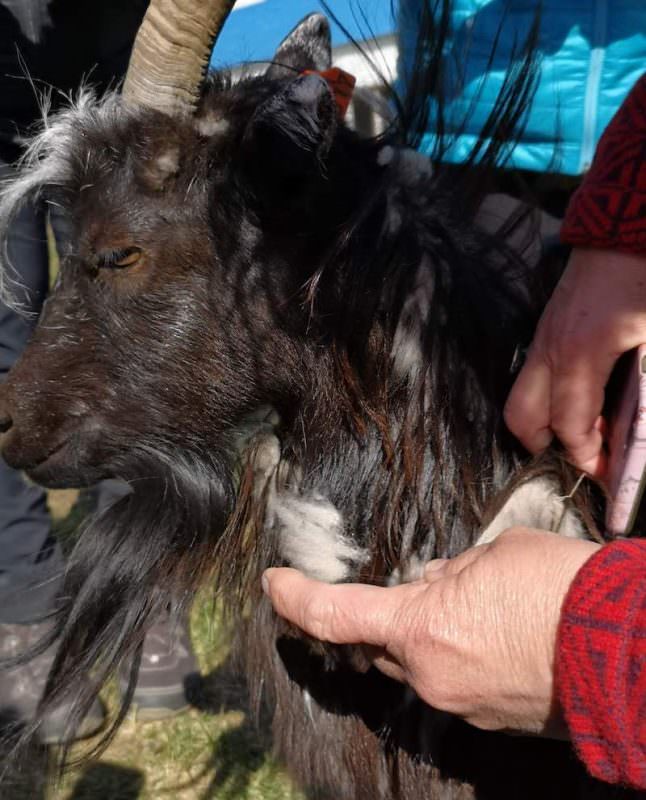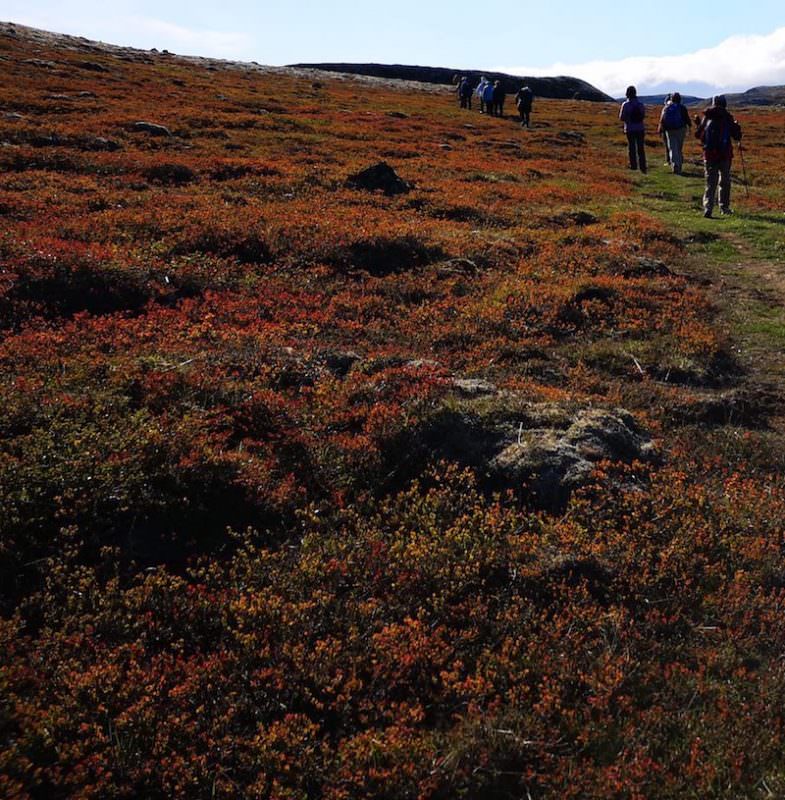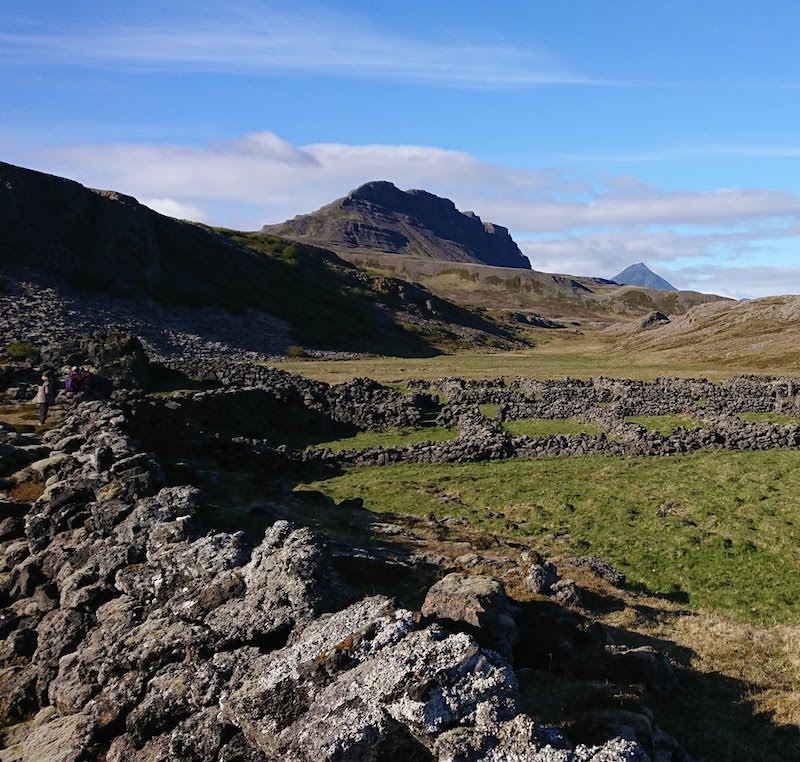 It always make me feel so good that knitters keep coming back to my tours: Gail and Dee already came in September 2017 in  the Authentic Iceland tour, in the East of Iceland (here you can see the pictures) where we took part in sorting the sheep, and here Gail and I are demonstrating (I'm the shee) ! 🙂
It took no time to spin this amazing black wool into yarn!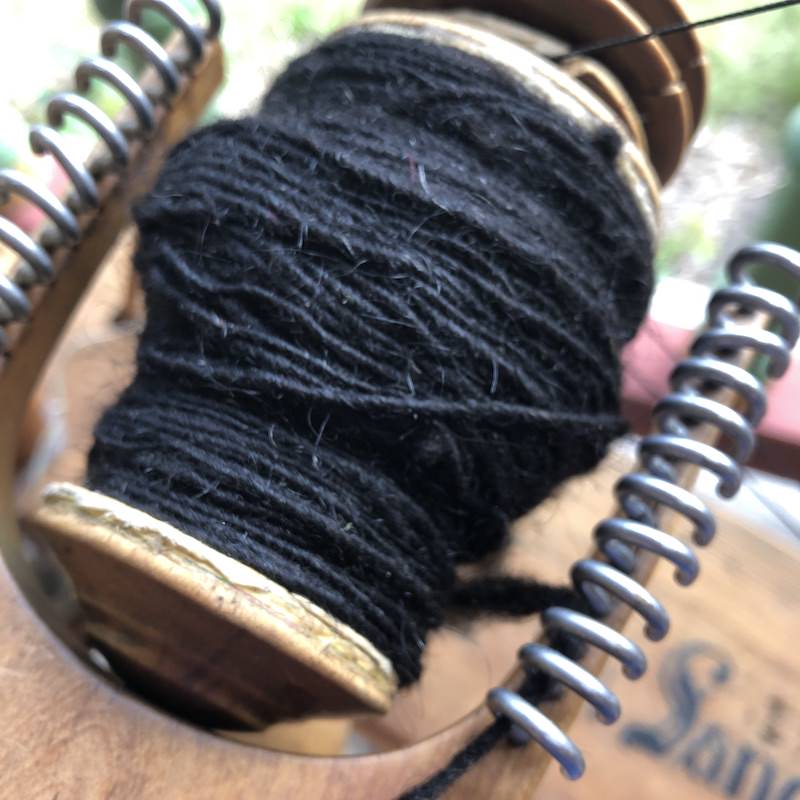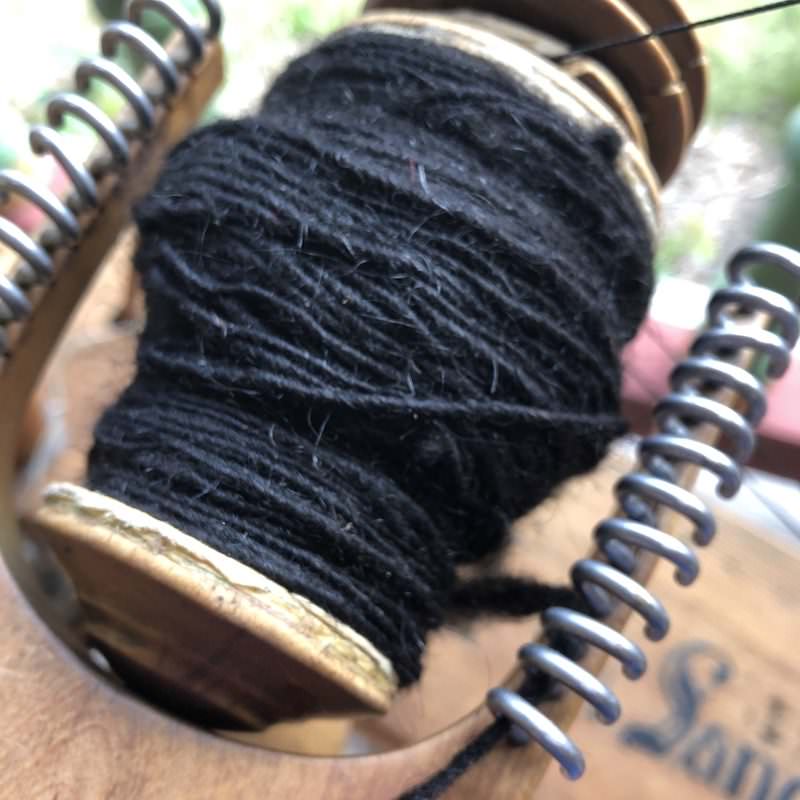 Hiking for the view!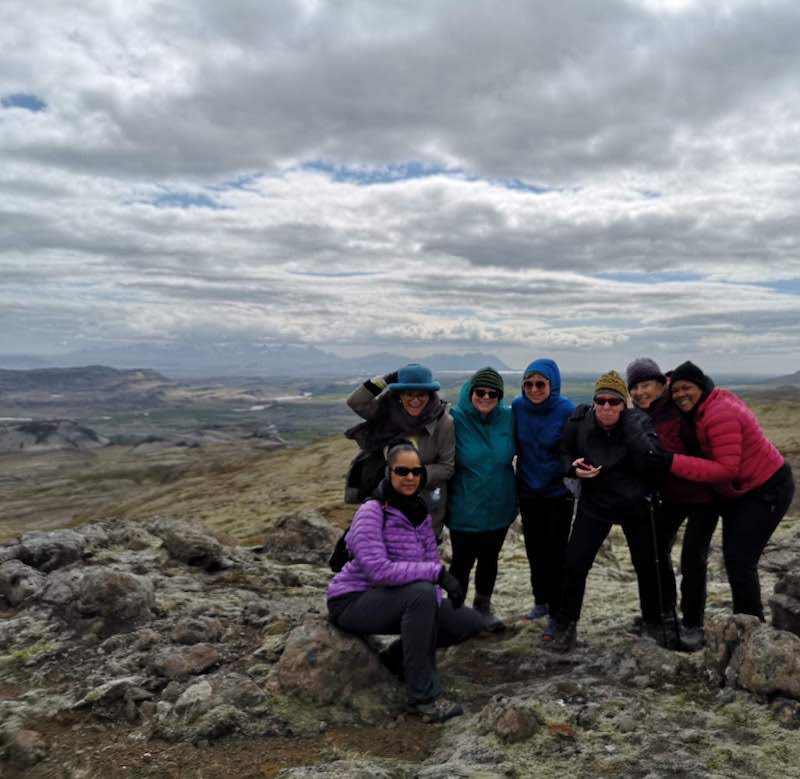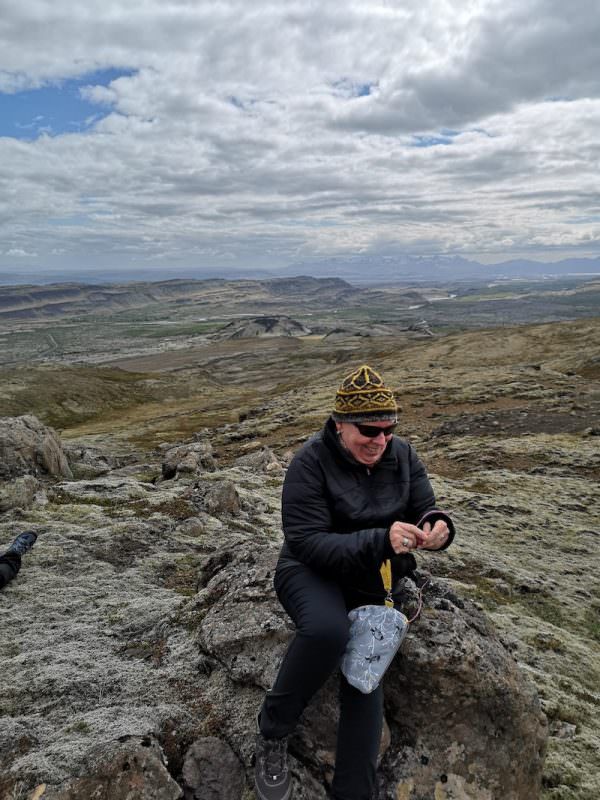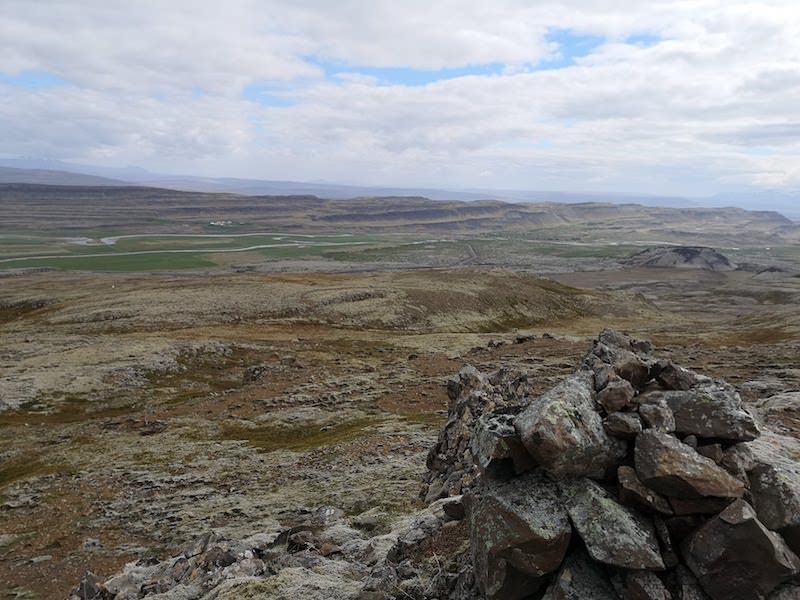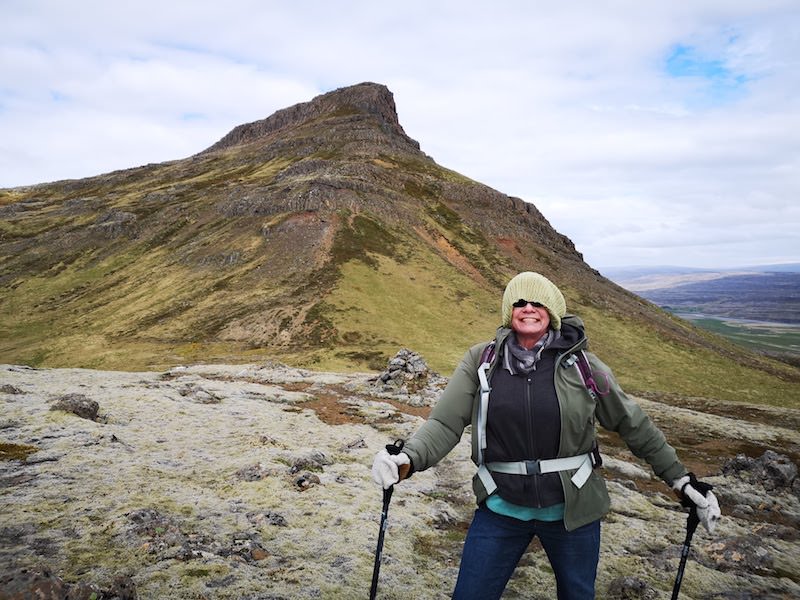 Hiking break this time!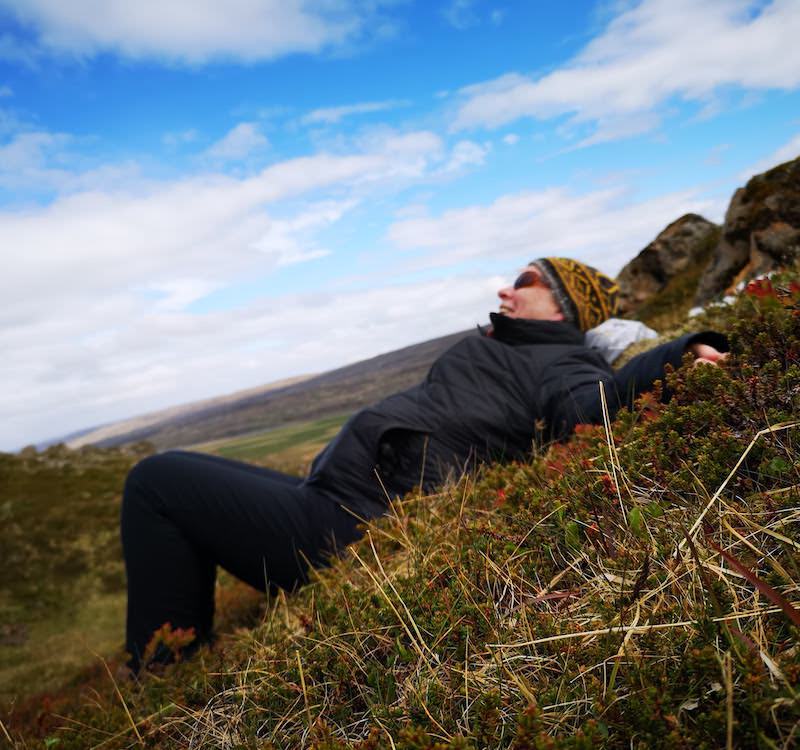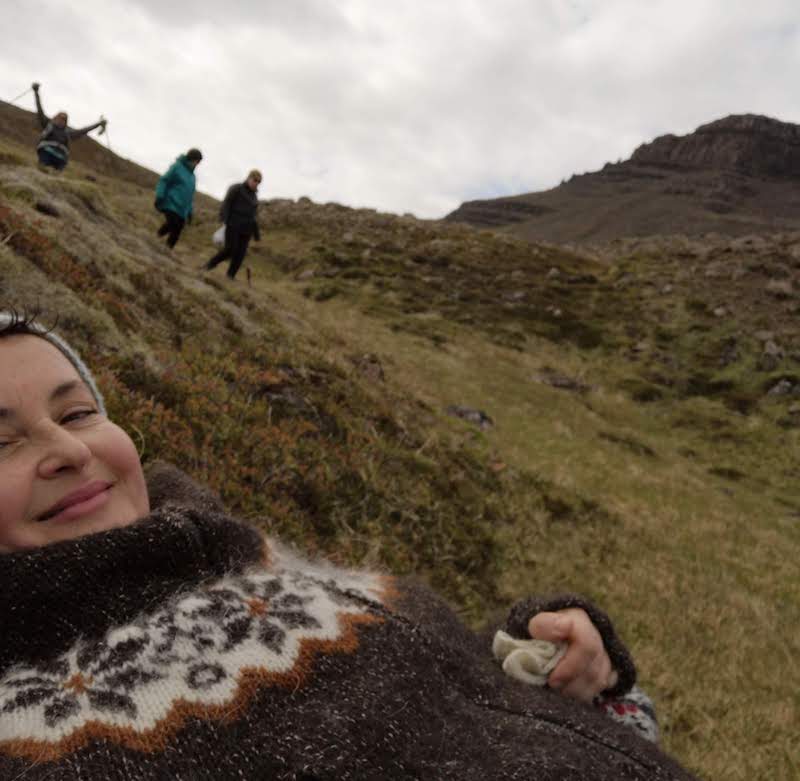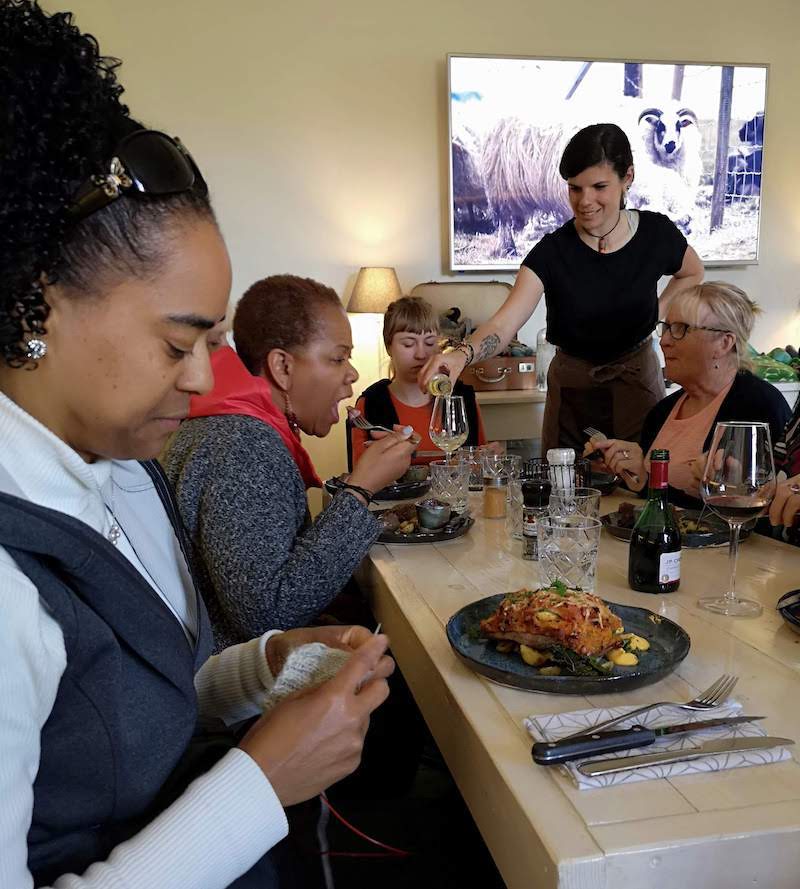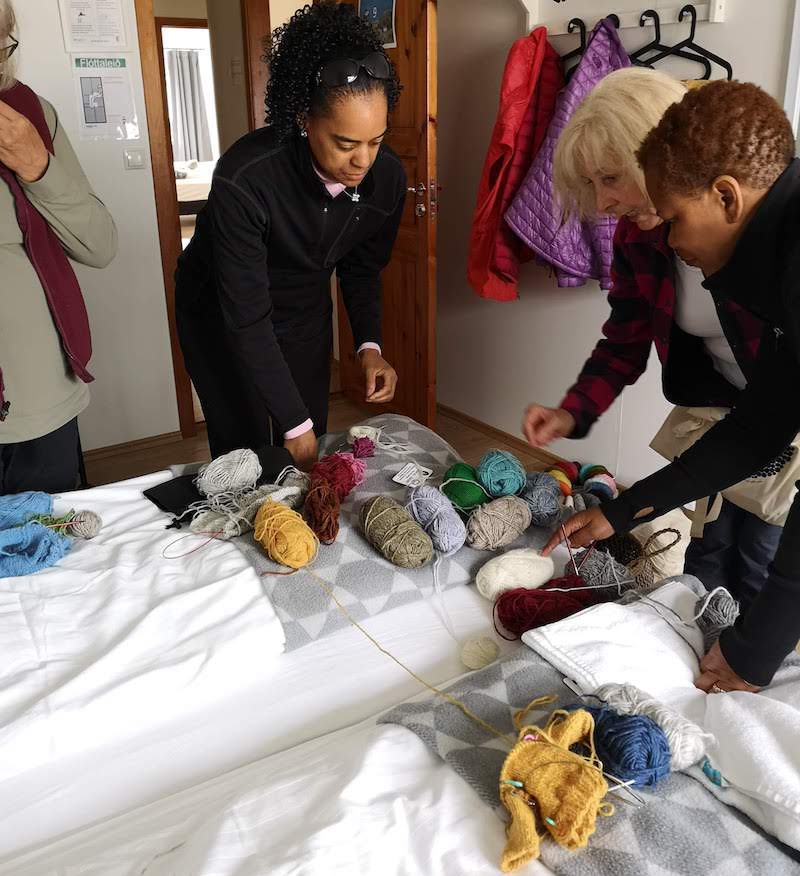 Cheers and sheep and lambs in the background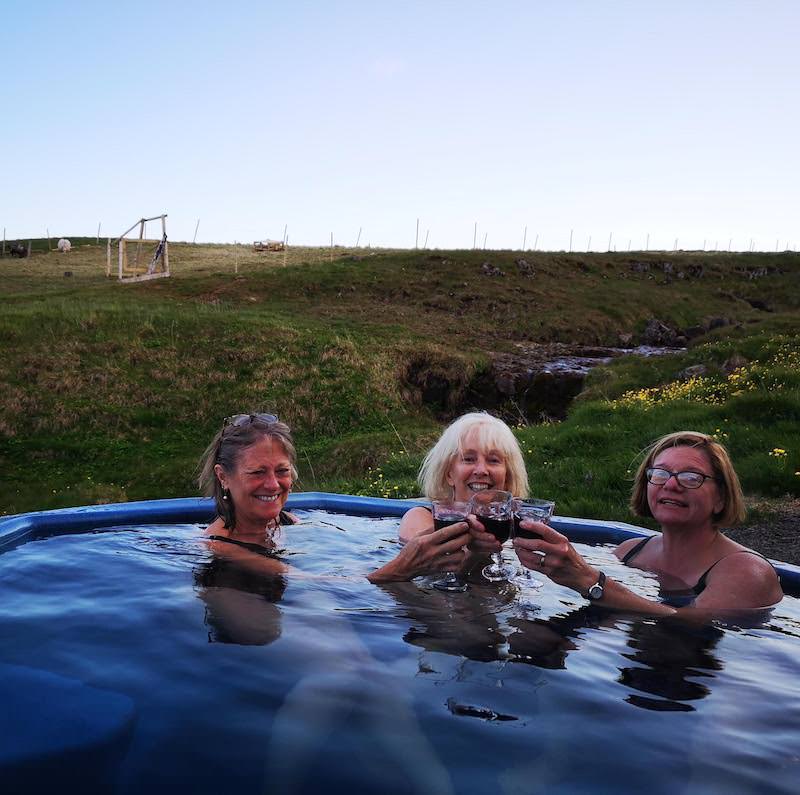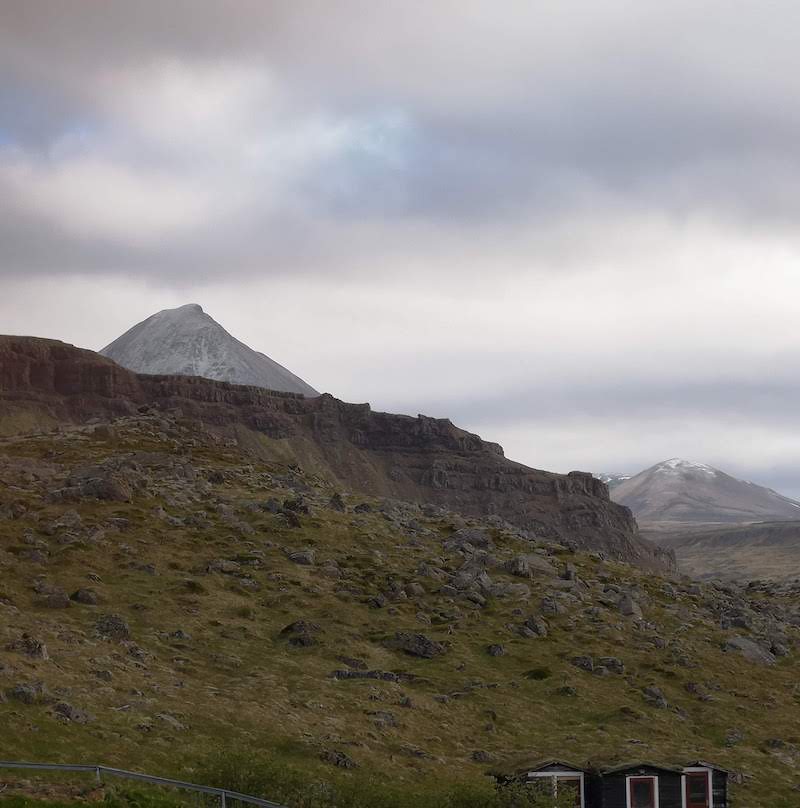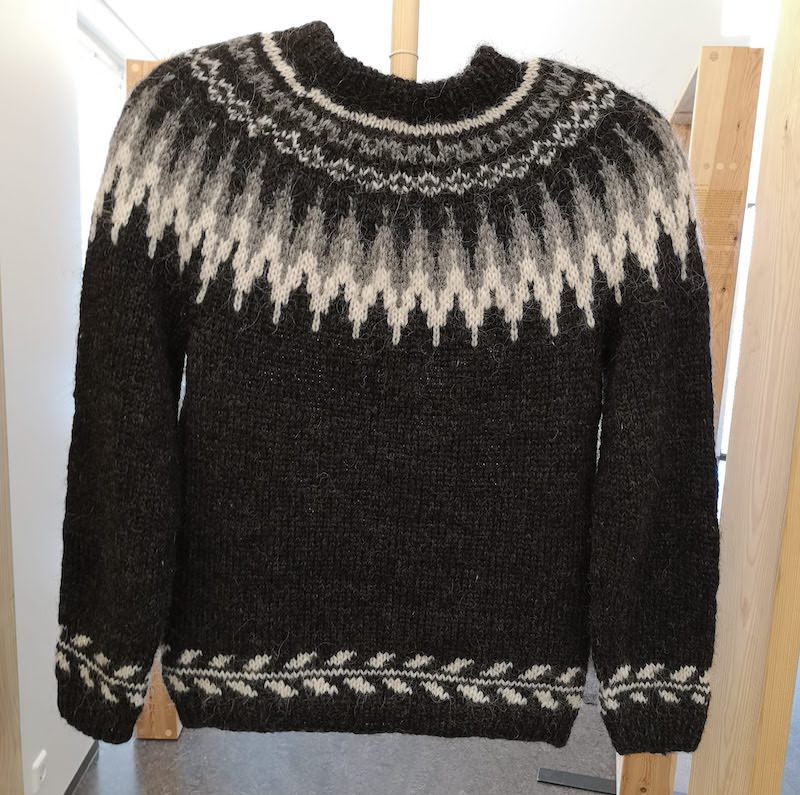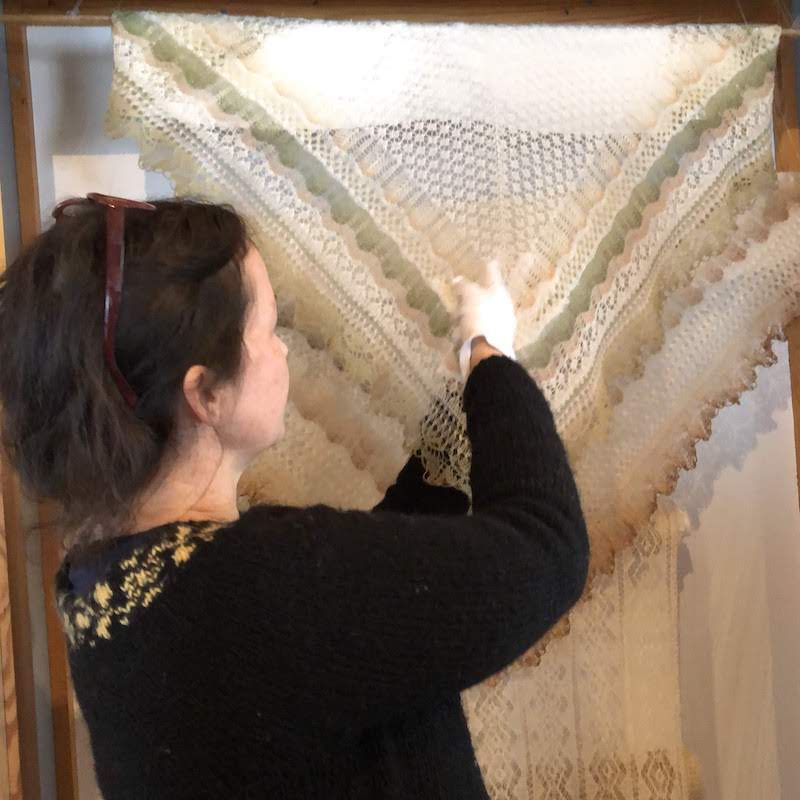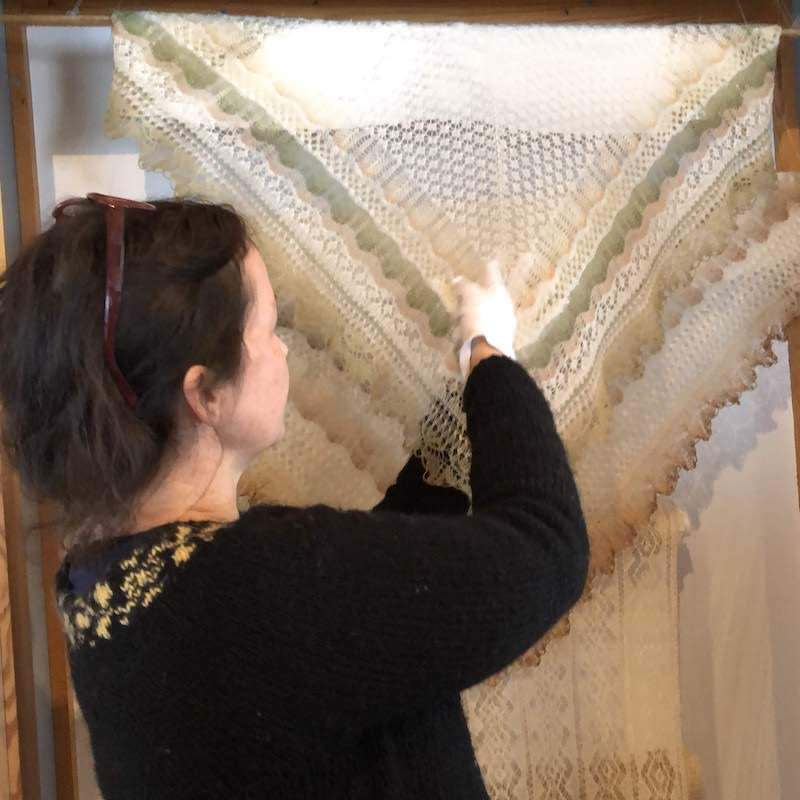 Some serious knitters! (her husband made it 🙂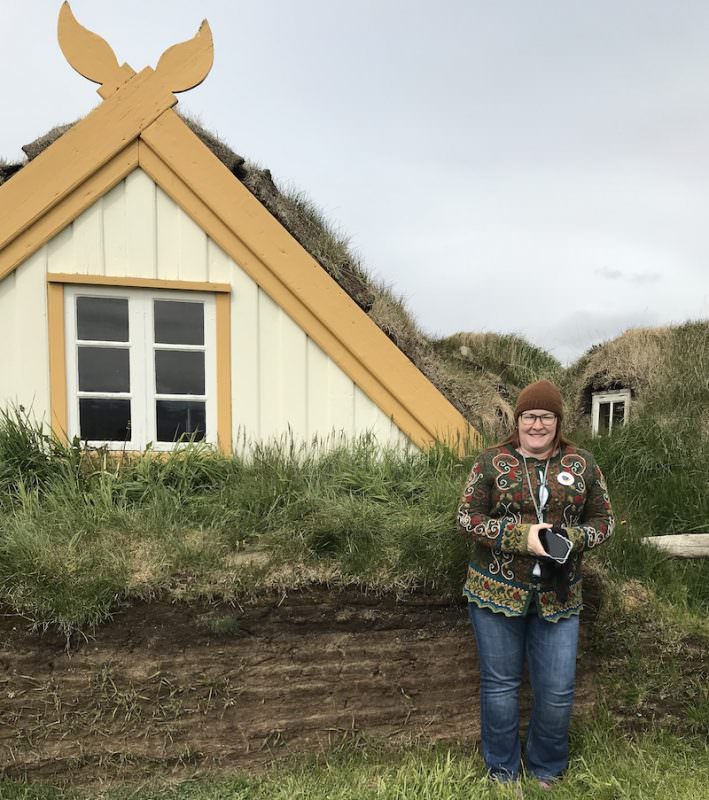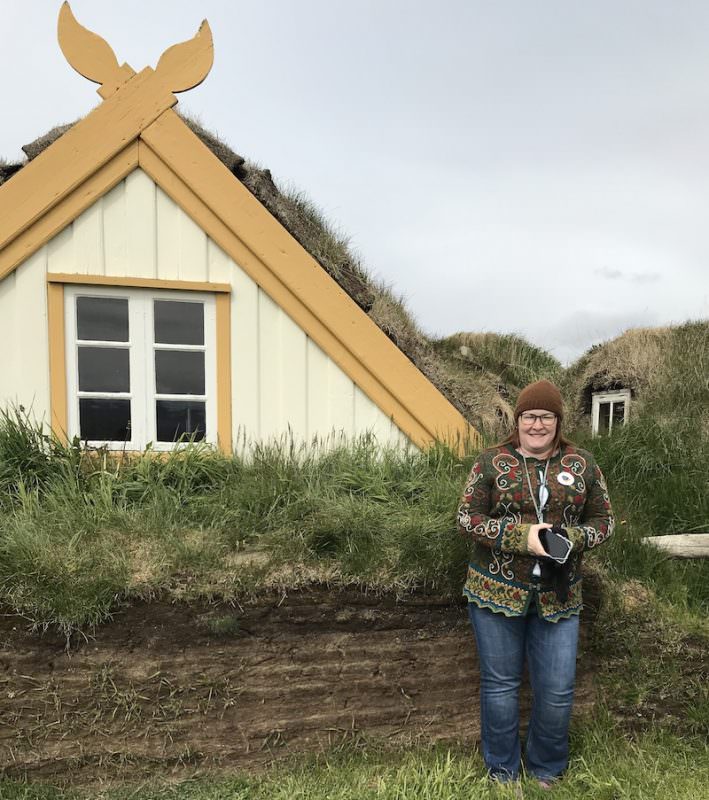 Making progress on my knitting at the Turf farm: it's a new design for children coming very soon!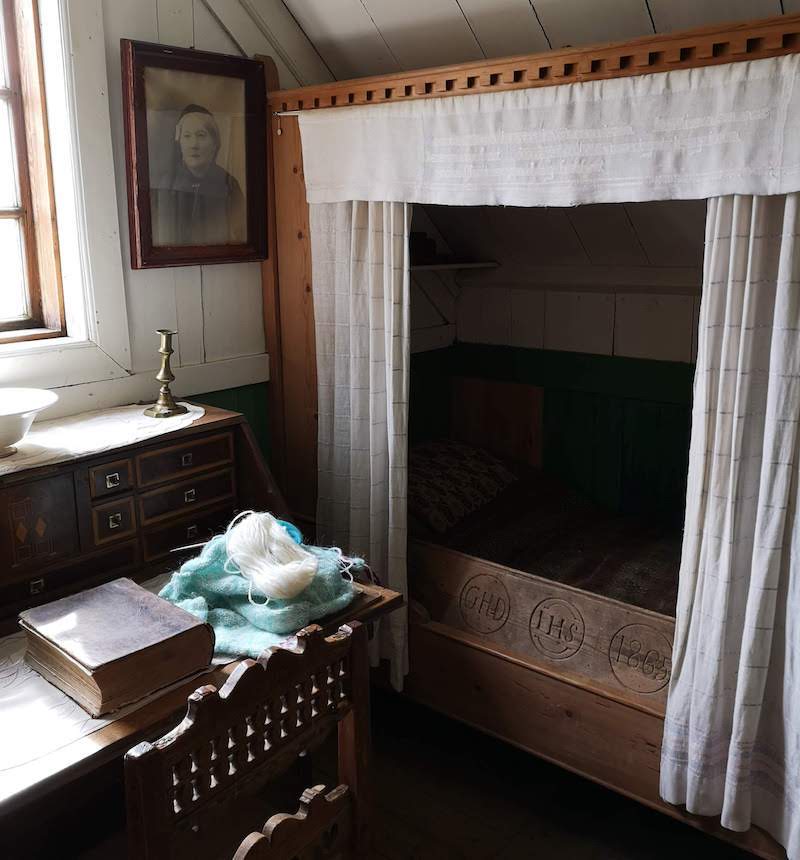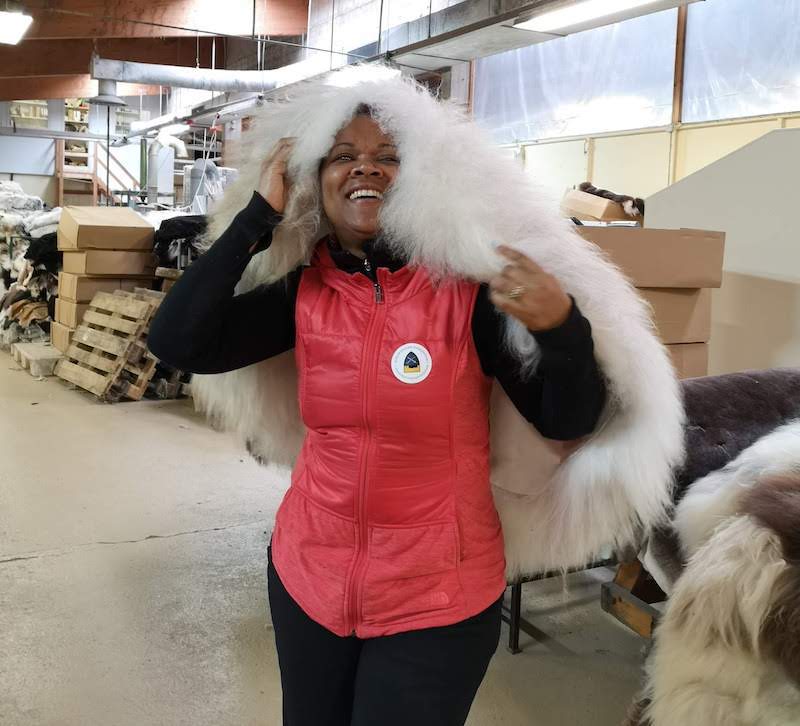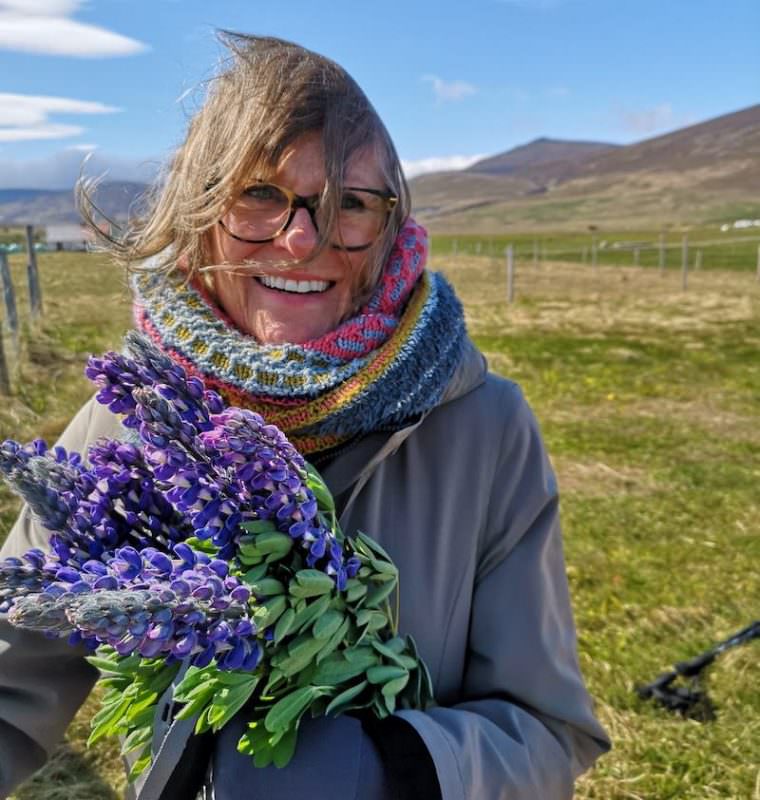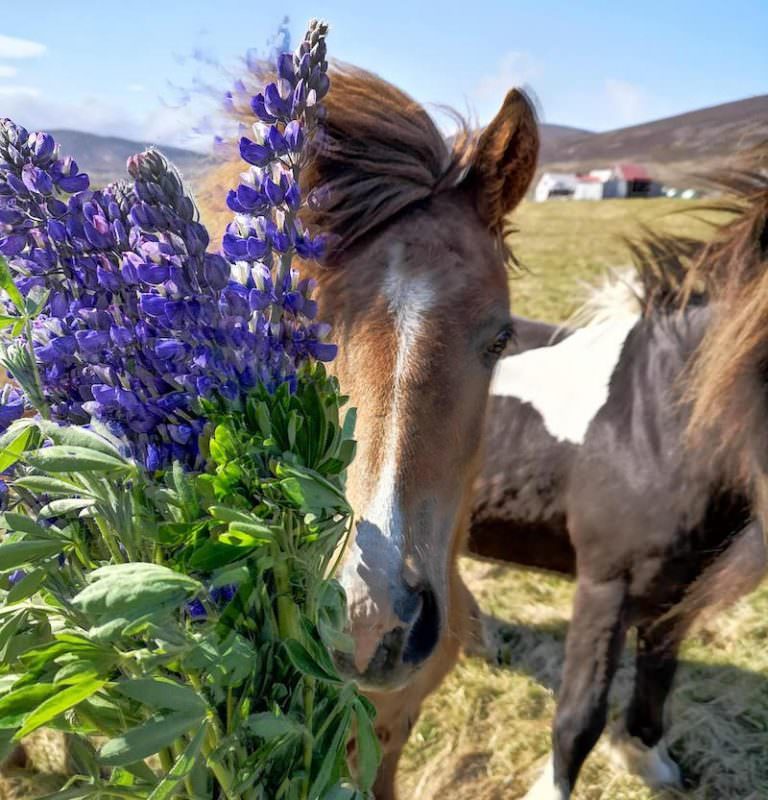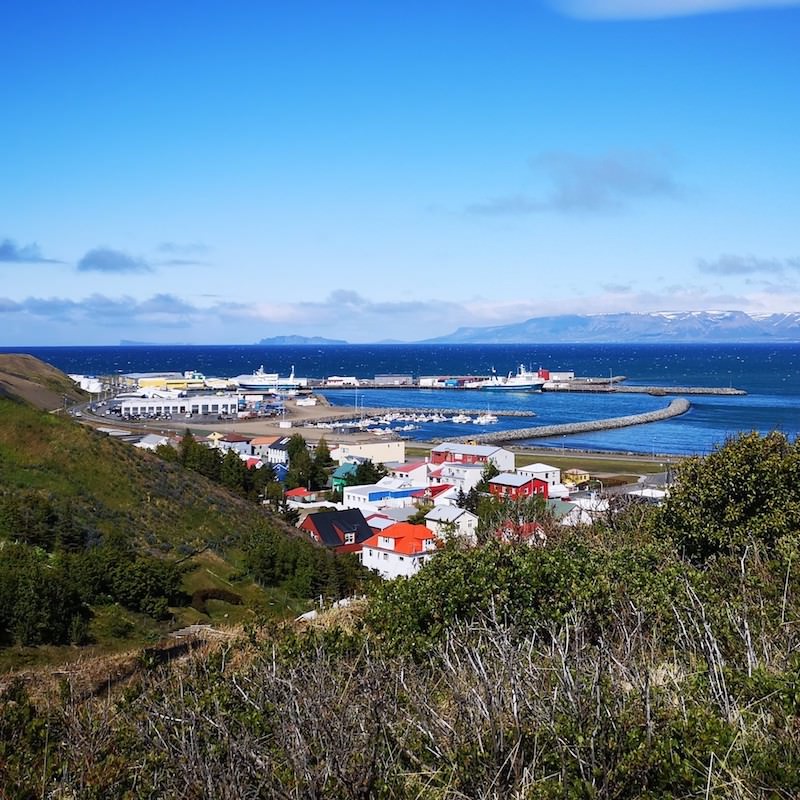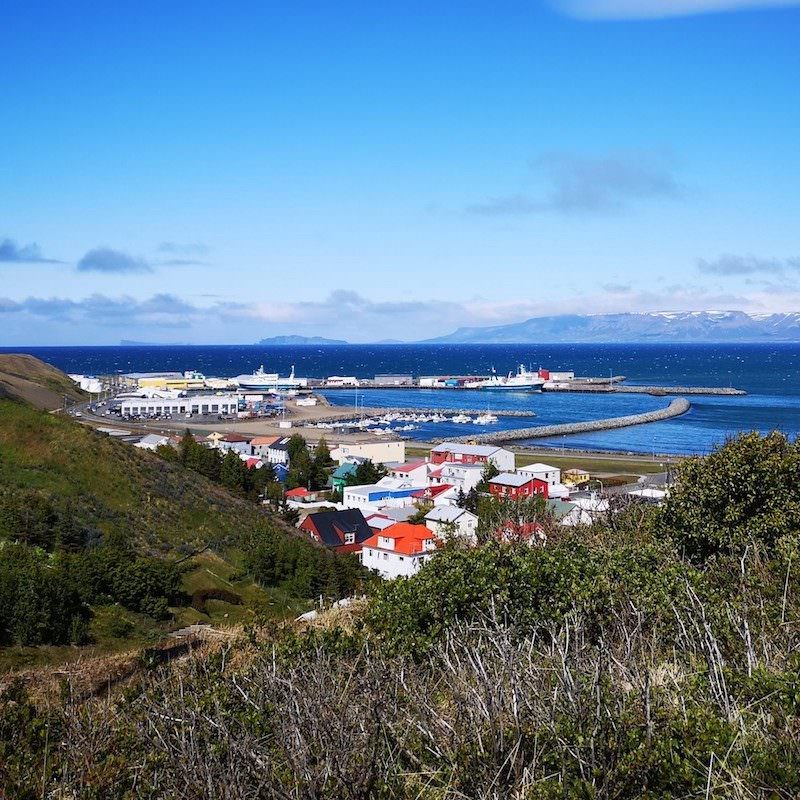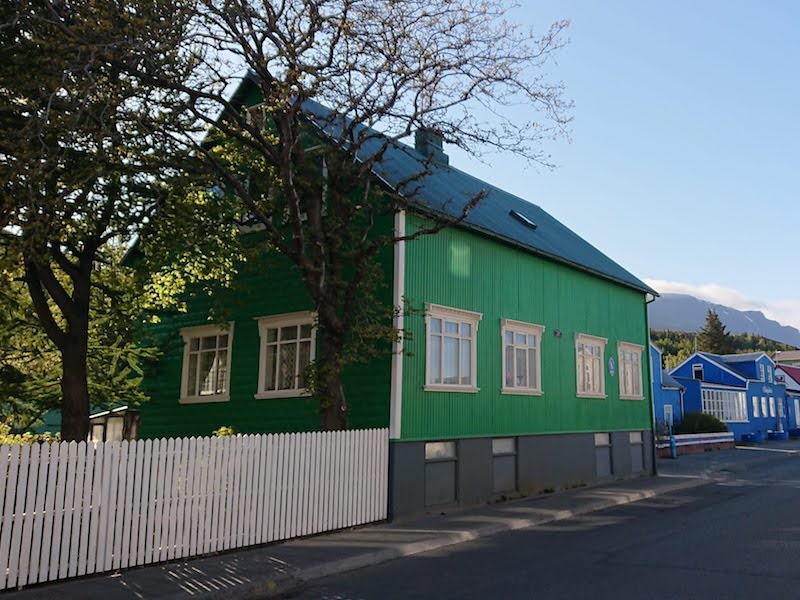 Knitting break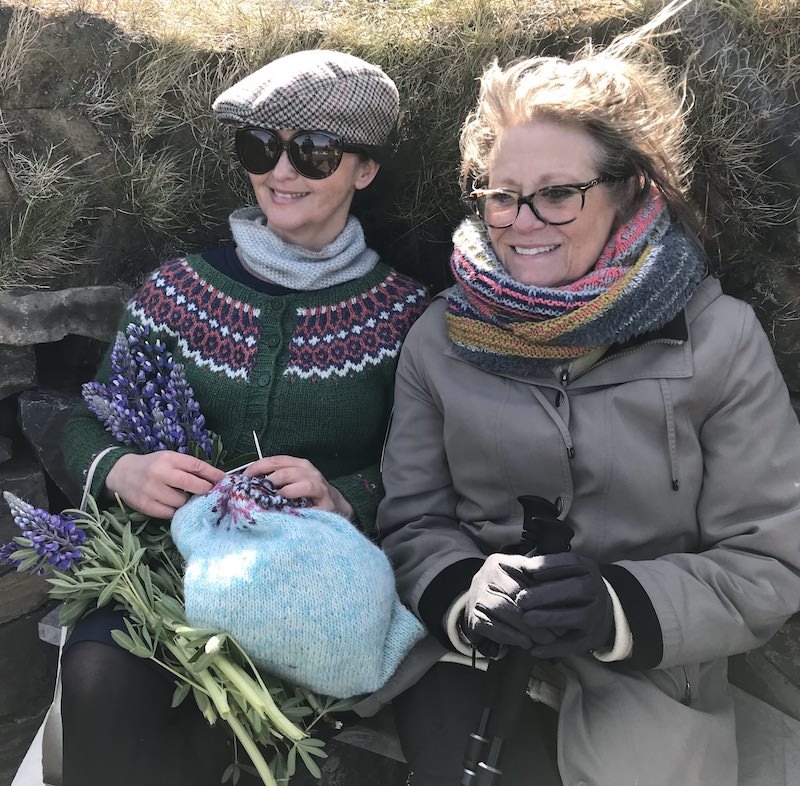 Where dyeing magic happens…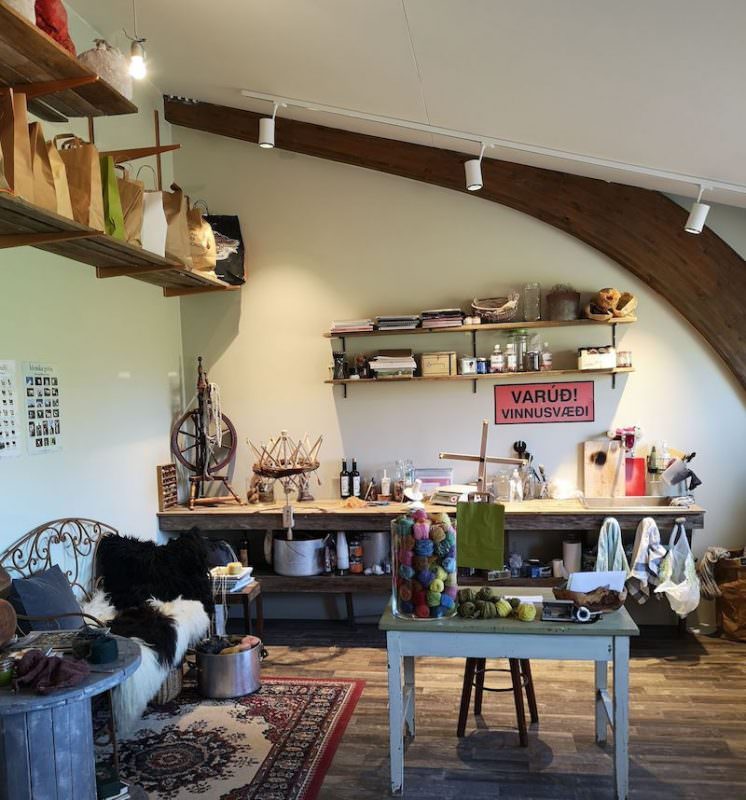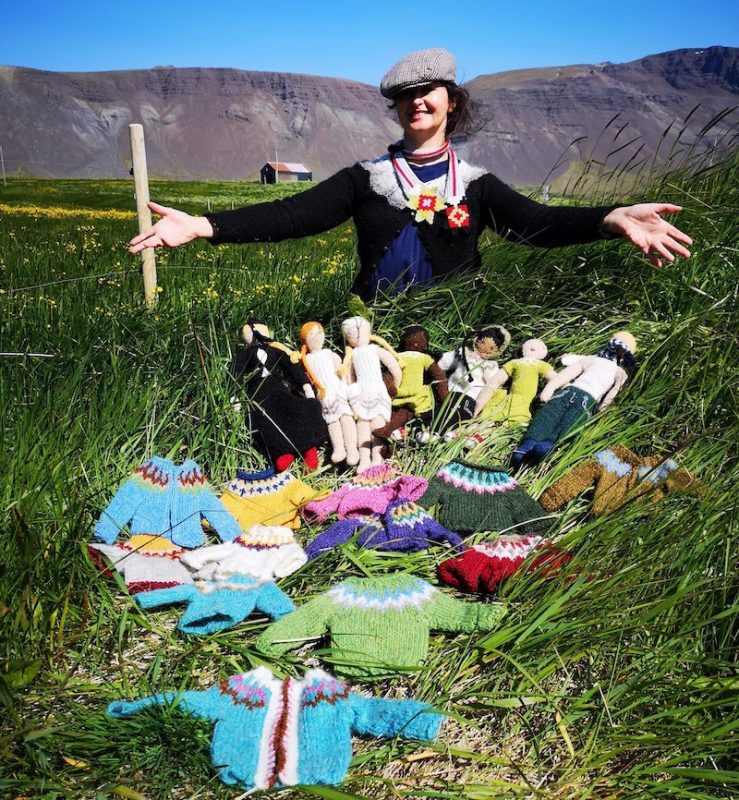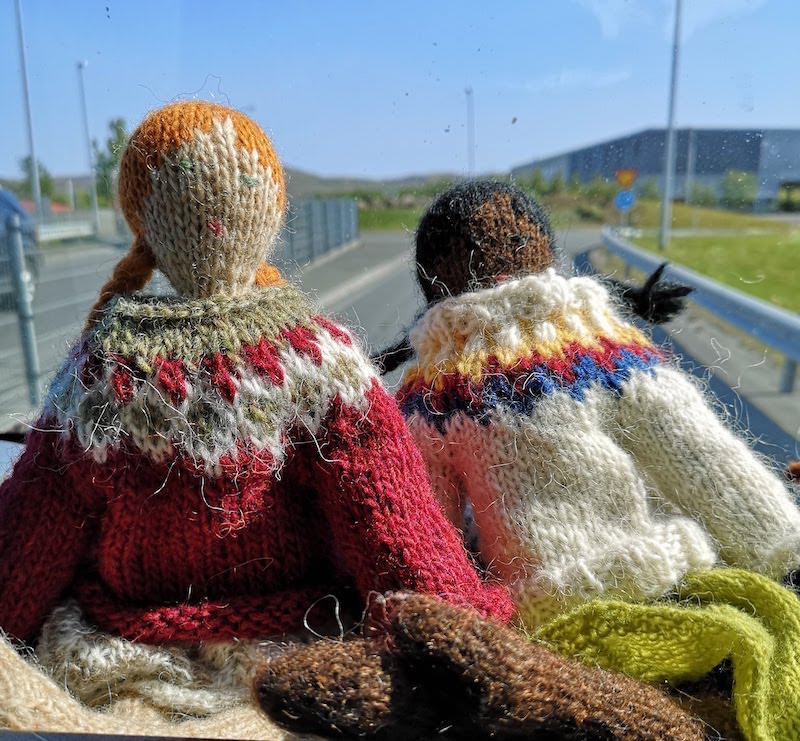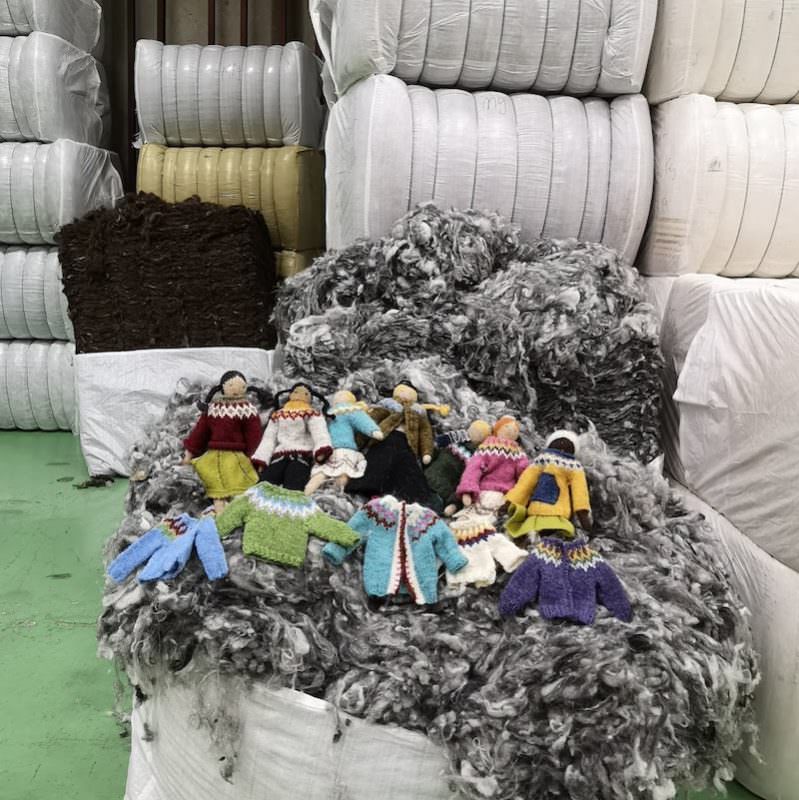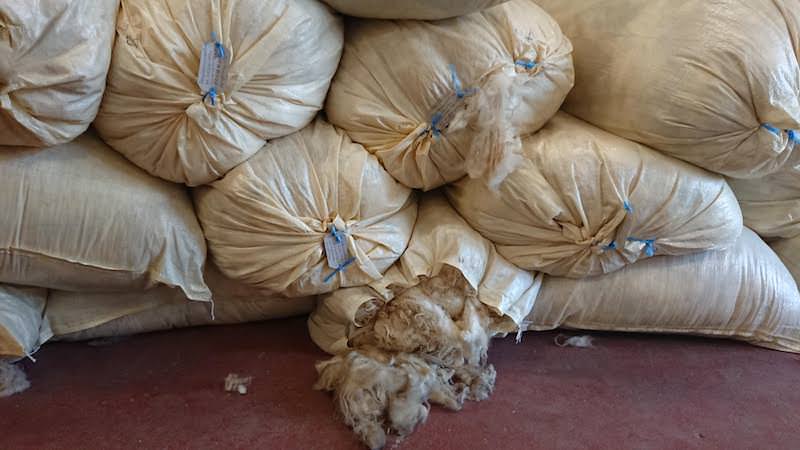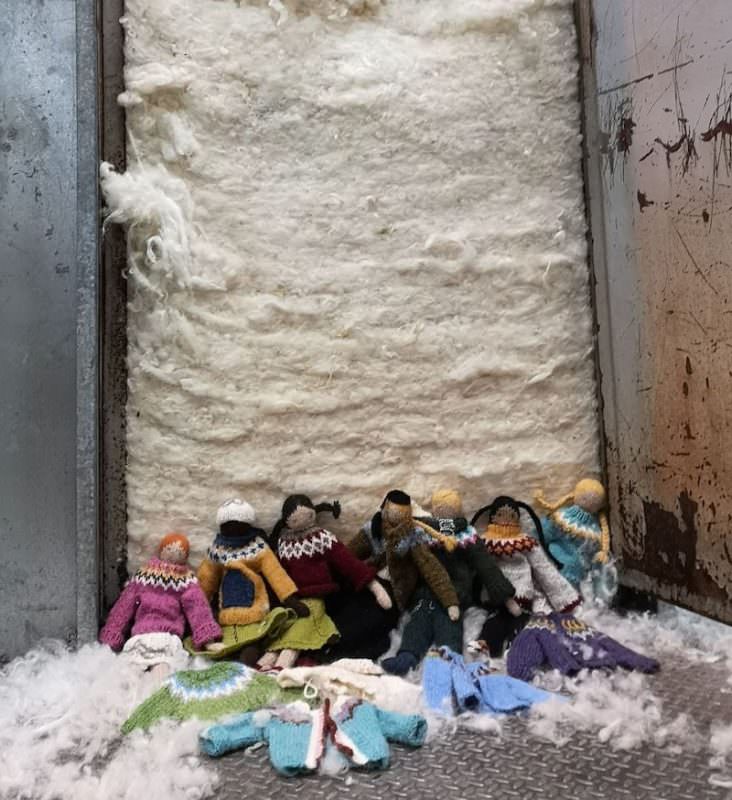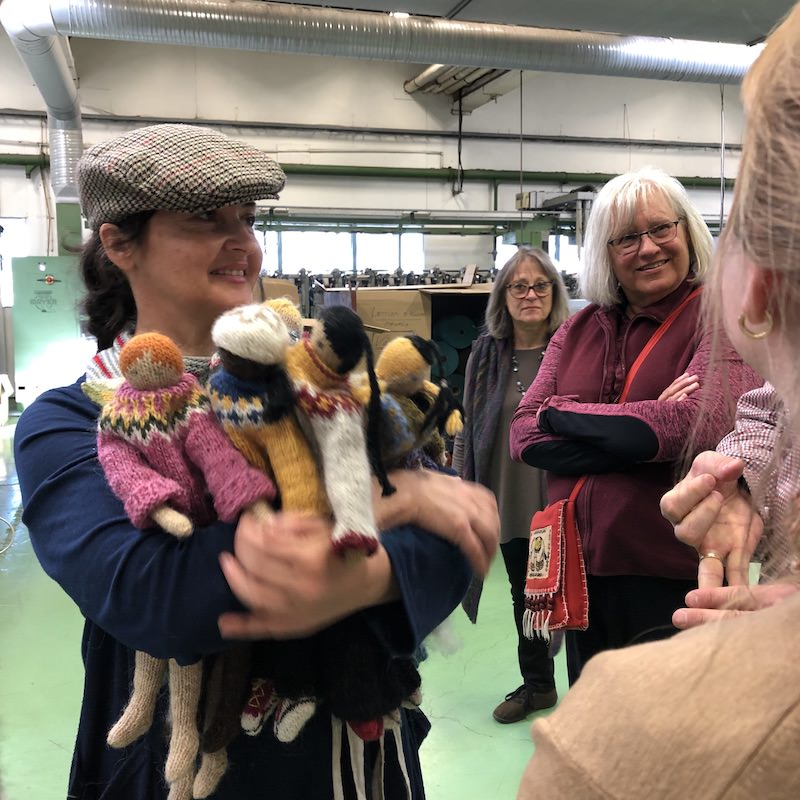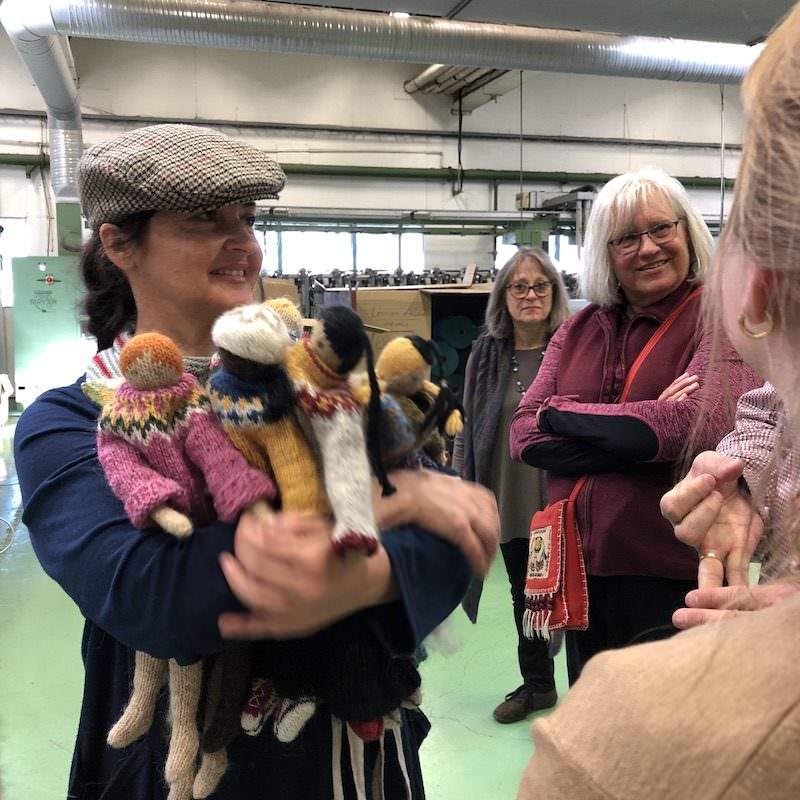 Once again, thank you so much for such a fun fun tour! Miss you all!
If you want to know more about this tour, have a look here.
The tours for 2020 will open for booking in September 2019. Register to my newsletter to be kept informed (at the top of each page)!
LINKS: