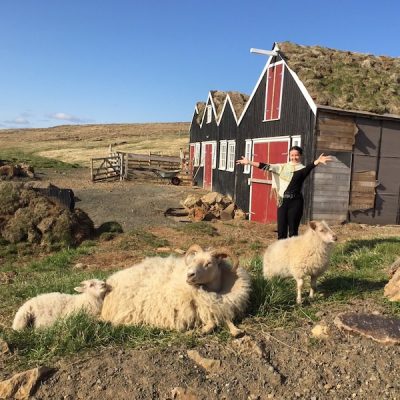 Such a fun time these little guys had with the knitters from my first tour of 2016, the Spring Knitting Retreat in Icelandic Nature!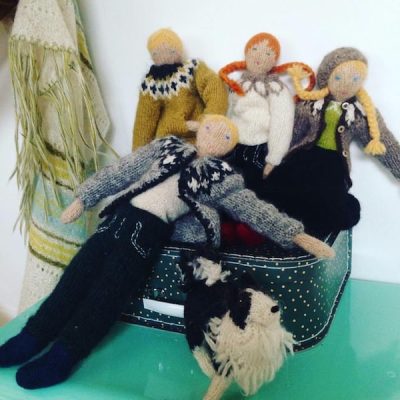 You could follow their tour on my instagram or facebook page with the tag #springknittingretreaticeland but here are much more pictures! Enjoy!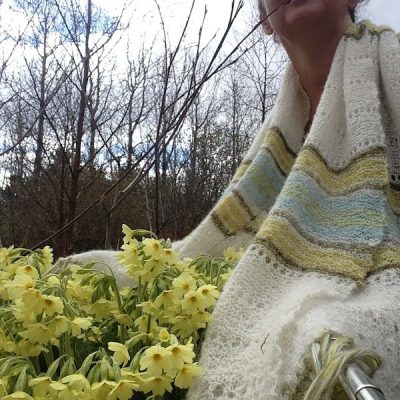 Which one do you like best, the lamb or the lopi sweater?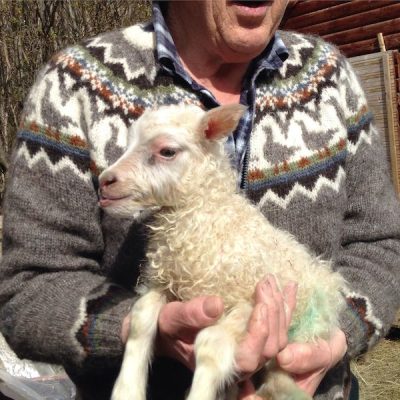 The lambs liked my Hila scarf better!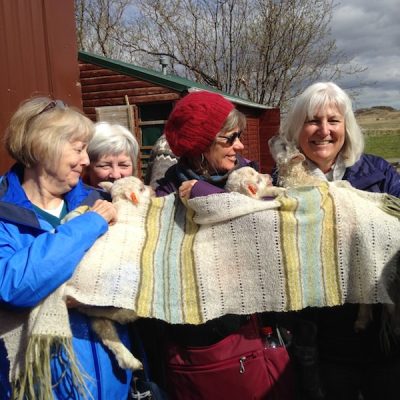 So many nice colors to play with at Hespa!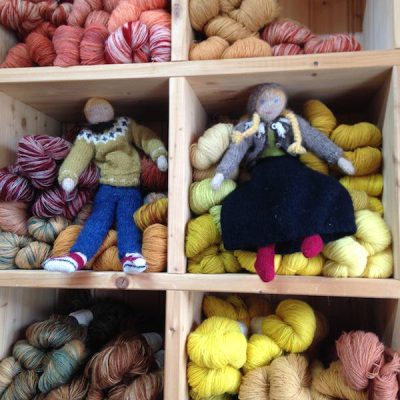 Smáli and Tryggur got to know each other… who's afraid of whom?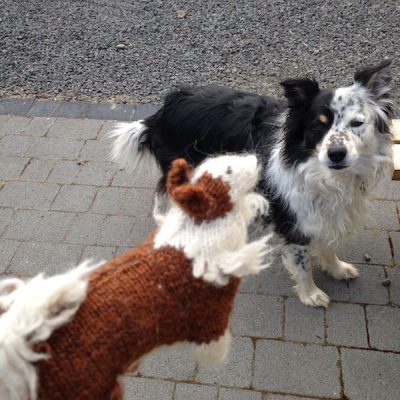 Happy knitters!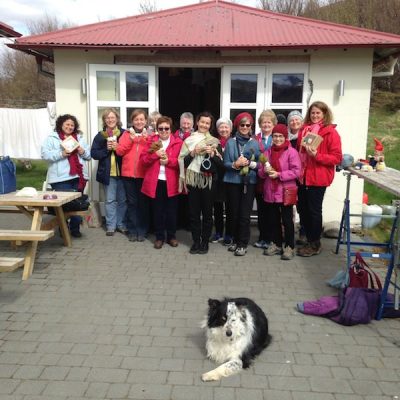 HOT spring and Theodóra being adventurous!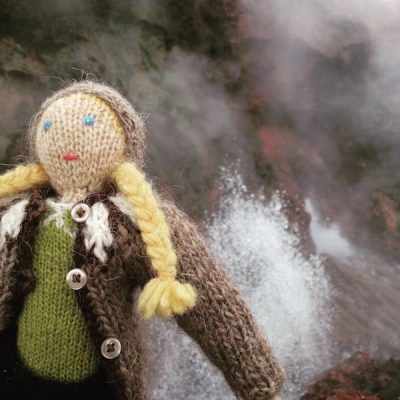 New friends! Little cashmere kids!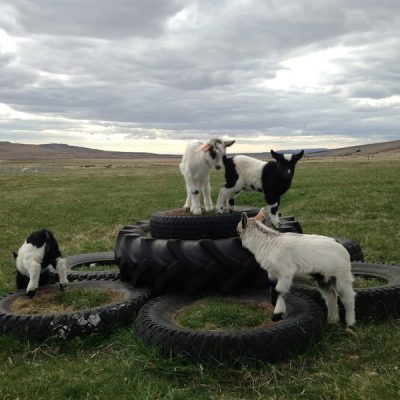 A cashmere goat, 2 dolls and a dog – who is afraid of whom?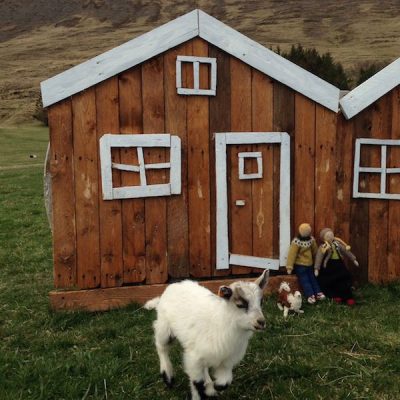 No one!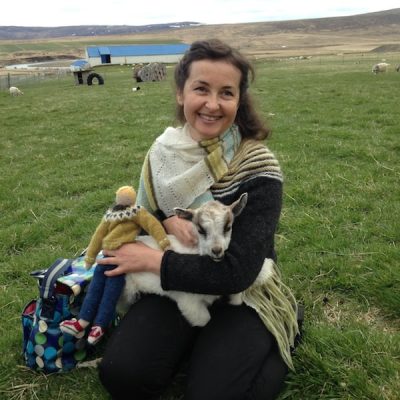 New friend!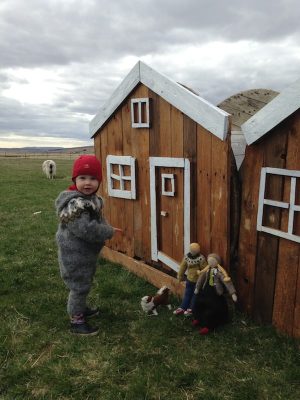 Herding knitters! The Spring Knitting Retreat is my only non-hiking tour but some knitters managed to escape on a short hike…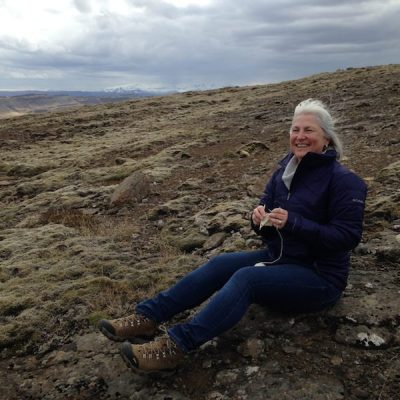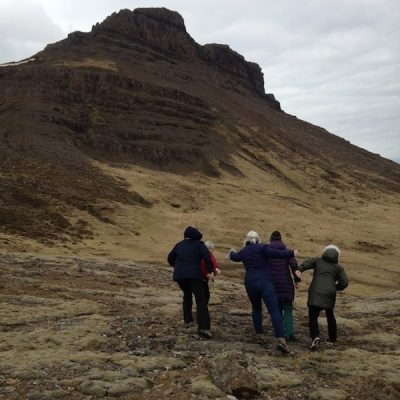 In the meantime, Henrietta and the rest of the group are keeping busy working on their Lopi sweaters.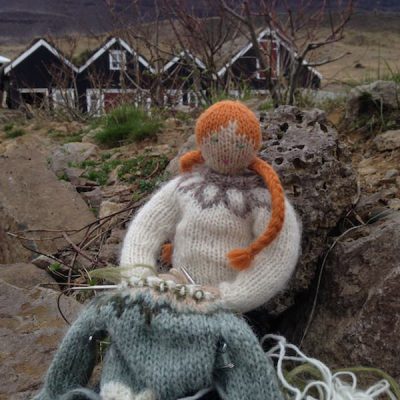 I've been knitting something with my soft Gilitrutt in the Askja blue shade…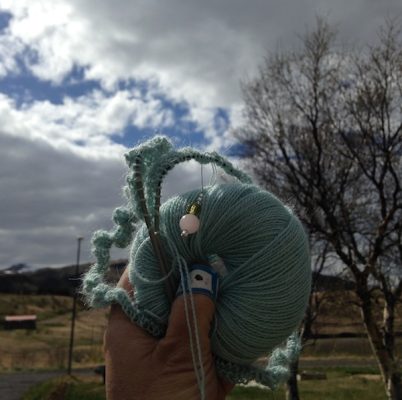 More friends!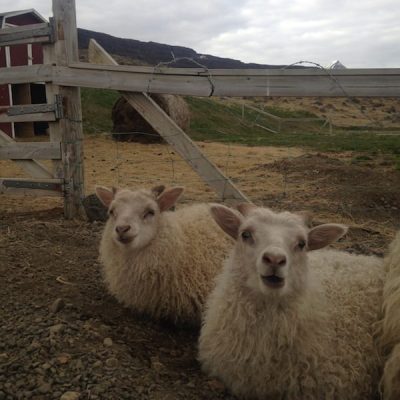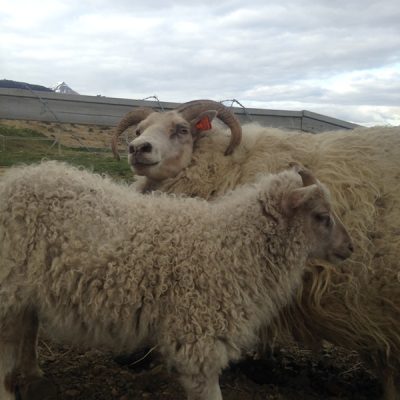 11:15 PM Evening bath for Henrietta and her knitting friends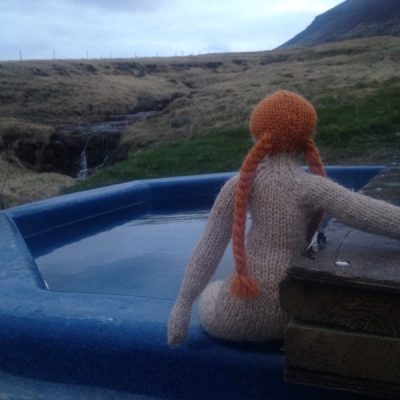 TURF FARM – Exciting visits today for us knitters but it's always a pleasure to knit in the baðstofa here! The shades of Gilitrutt in the foreground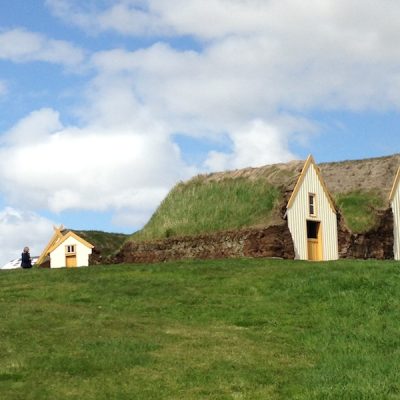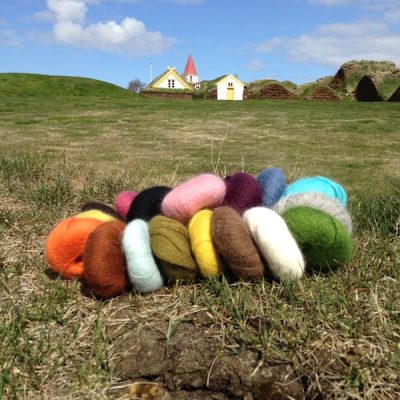 The knitters are now steeking (cutting open) their sweaters to make cardigans with the help of Henrietta at the sewing machine (to secure the edges before we cut). I love my little assistant!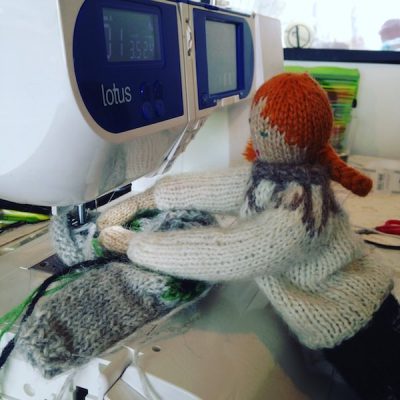 13 little lopi sweaters with a view on the fjord and seals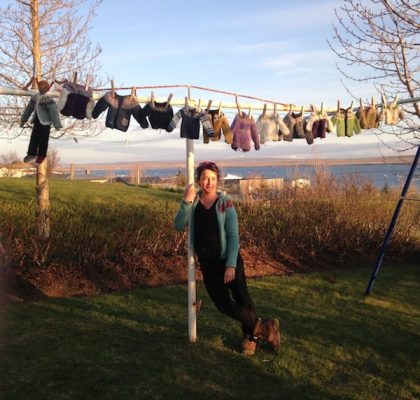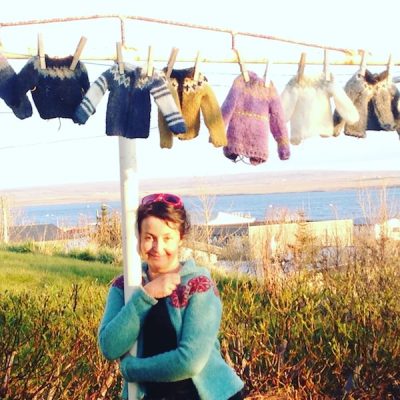 Henrietta is so proud of her students!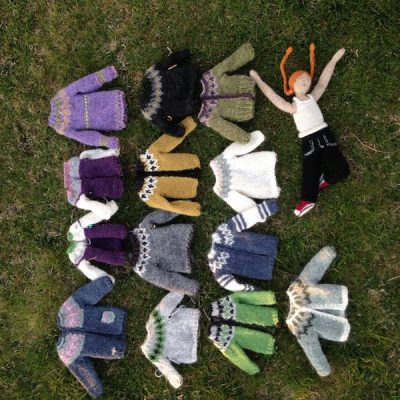 More friends!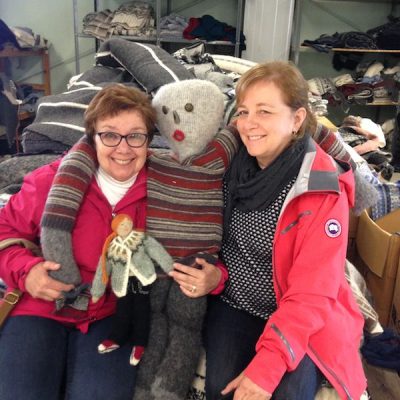 The "famous" Álafoss waterfall! Henrietta is chilling in her new lopapeysa while the knitters are doing a "bit" (ahem…) of shopping.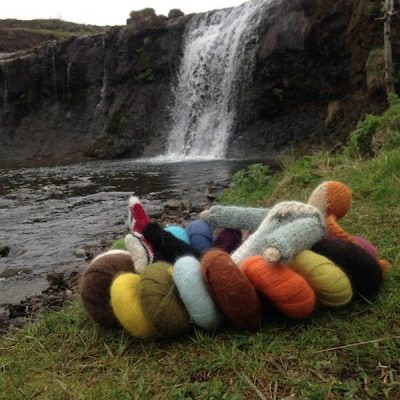 Bjarni took it easy during the trip and also made some new friends. Can you hear the sheep snoring?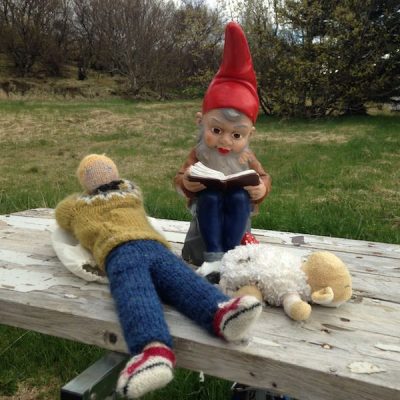 All the patterns for the dolls, their clothes and the dog are here!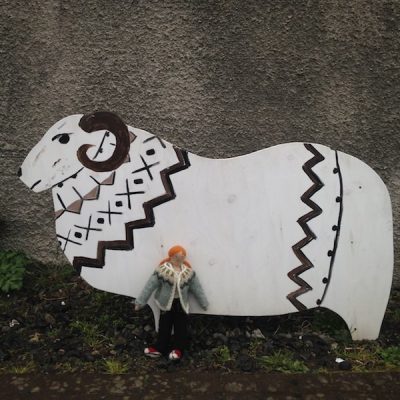 See you next time!