Here are pictures from the first Knitting on Ice tour of 2017. We were lucky with the weather and our little group had a great time (sadly we had 3 very last minute cancellations due to health issues… 🙁 )
The first hike took to hot springs – color inspiration!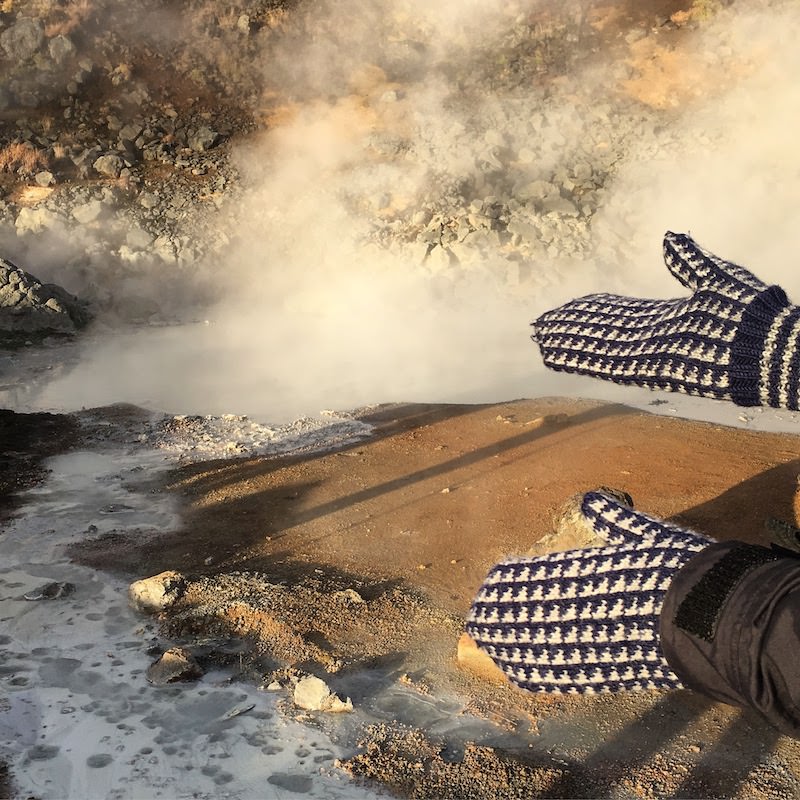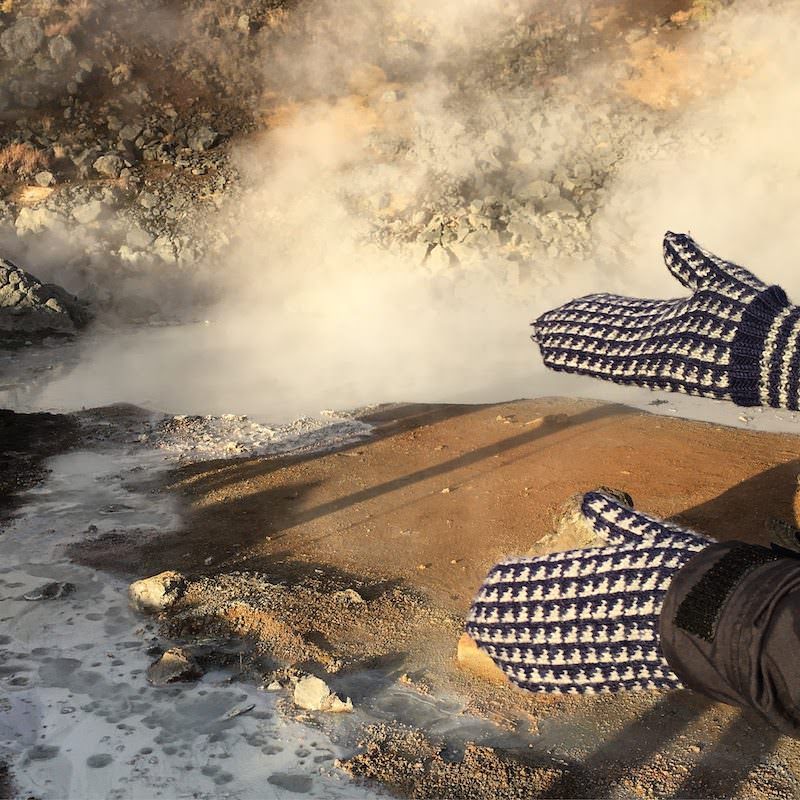 (Two ladies came from Finland and those are Finish mittens)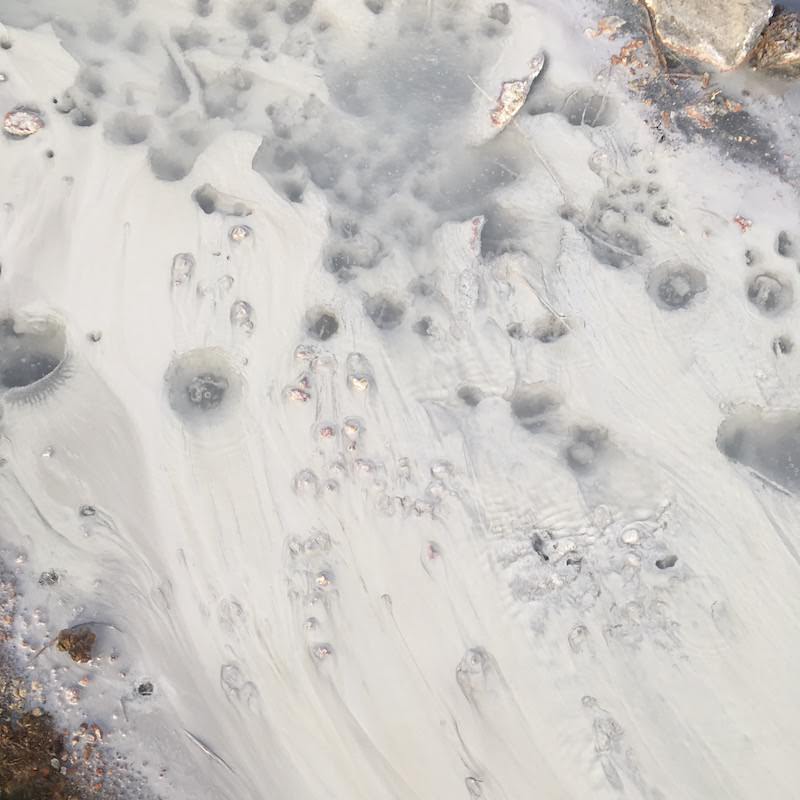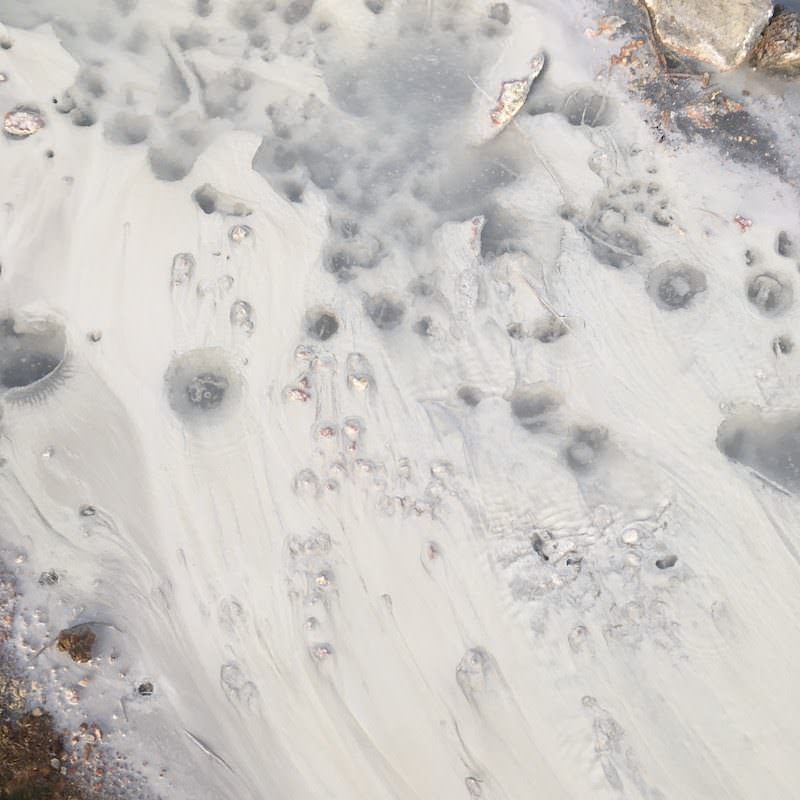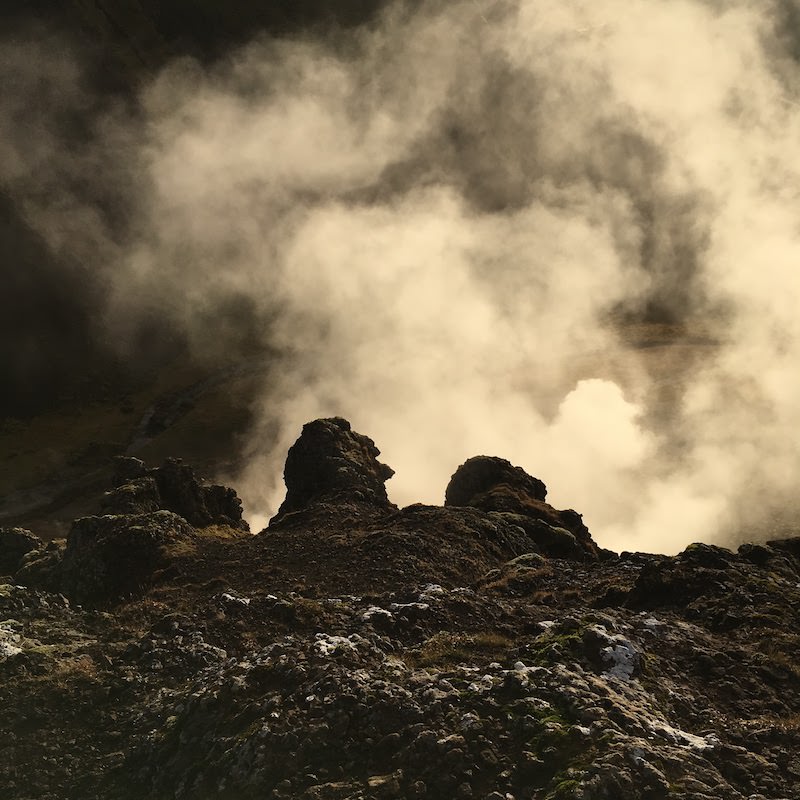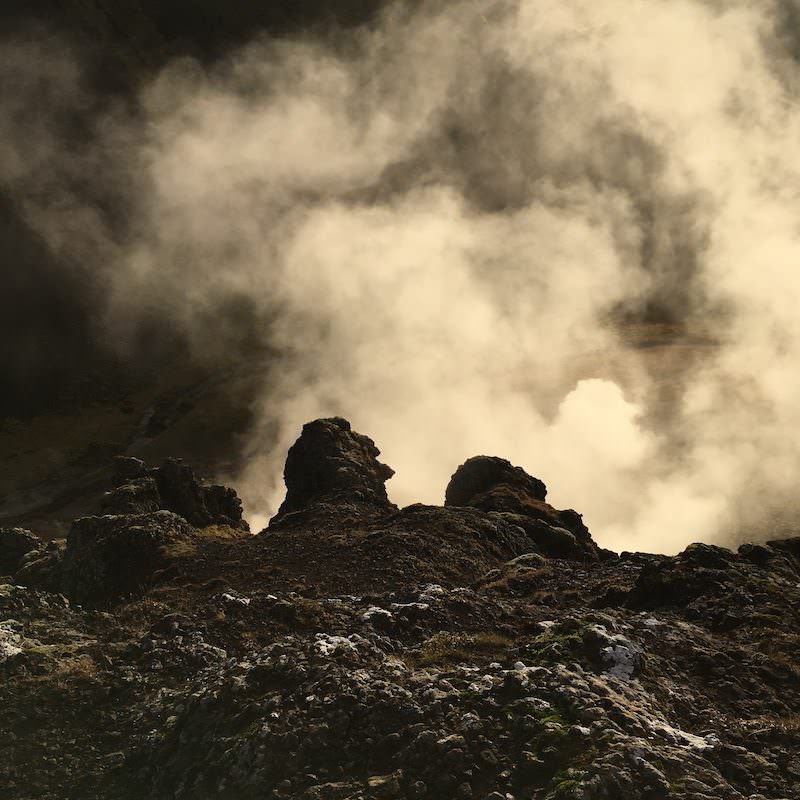 Many of use were matching the landscape.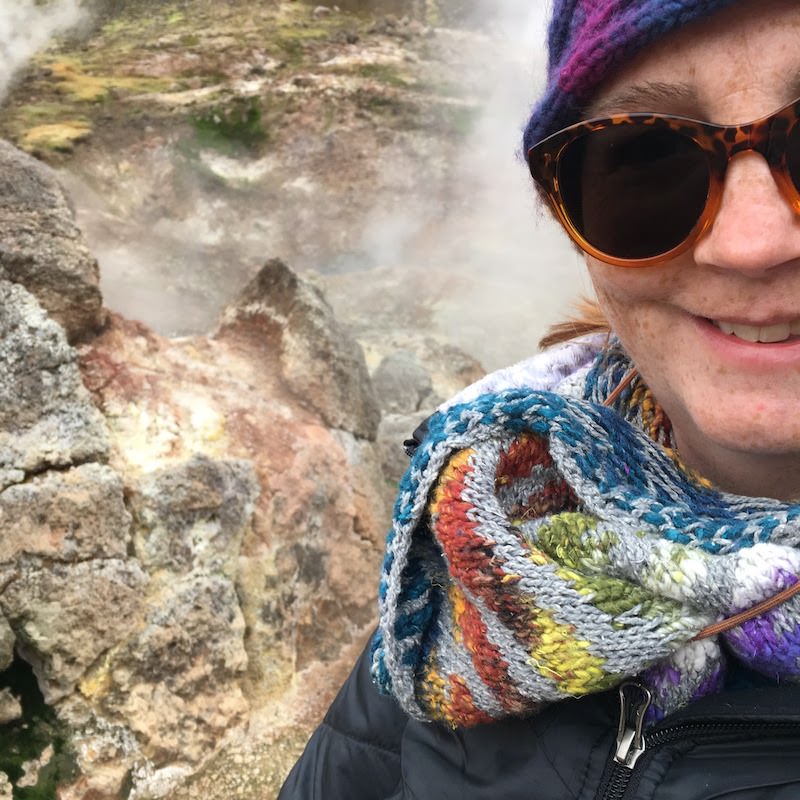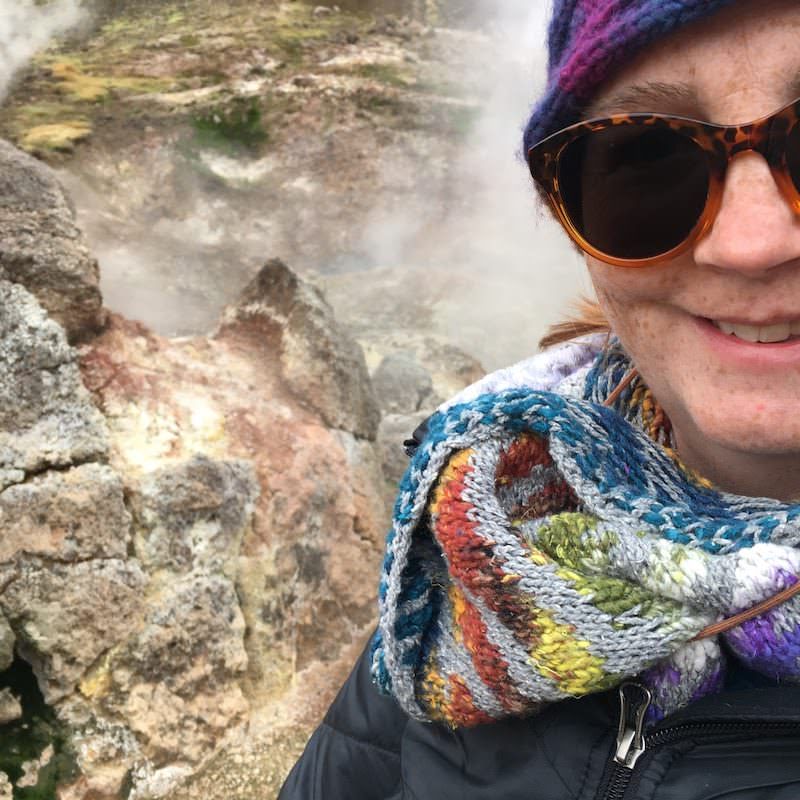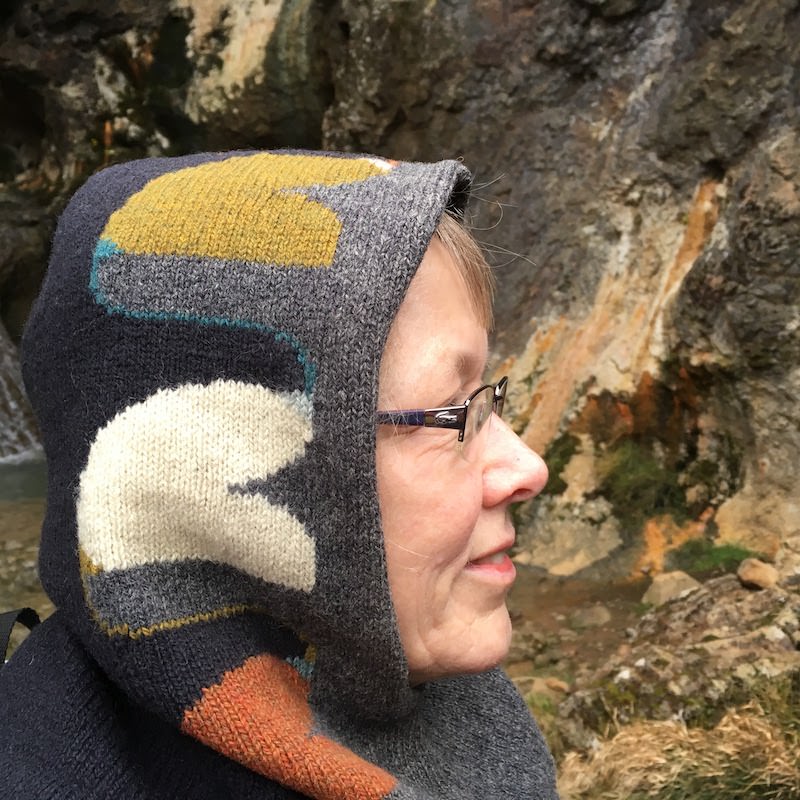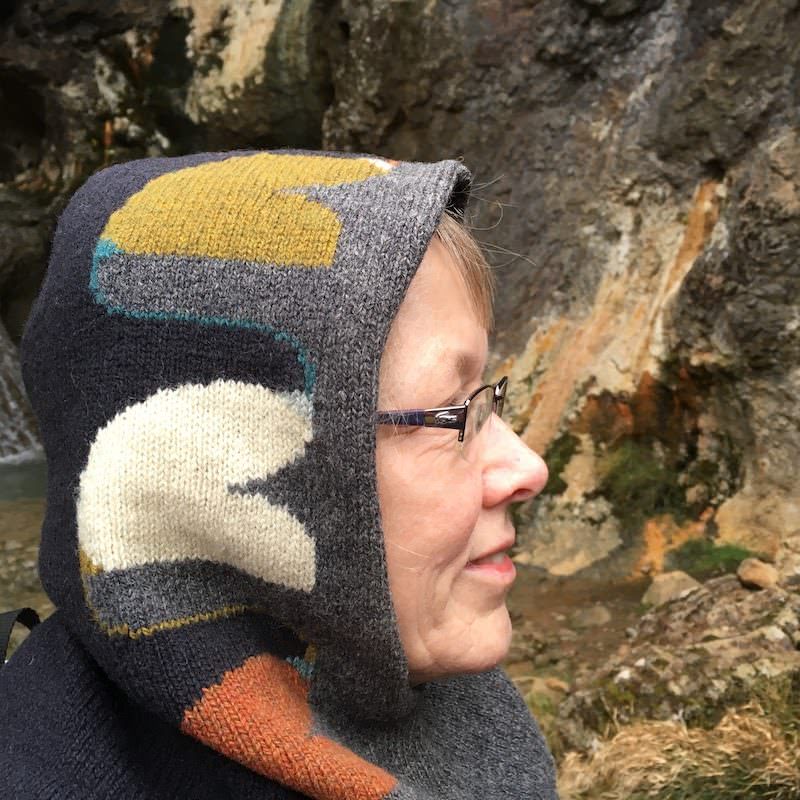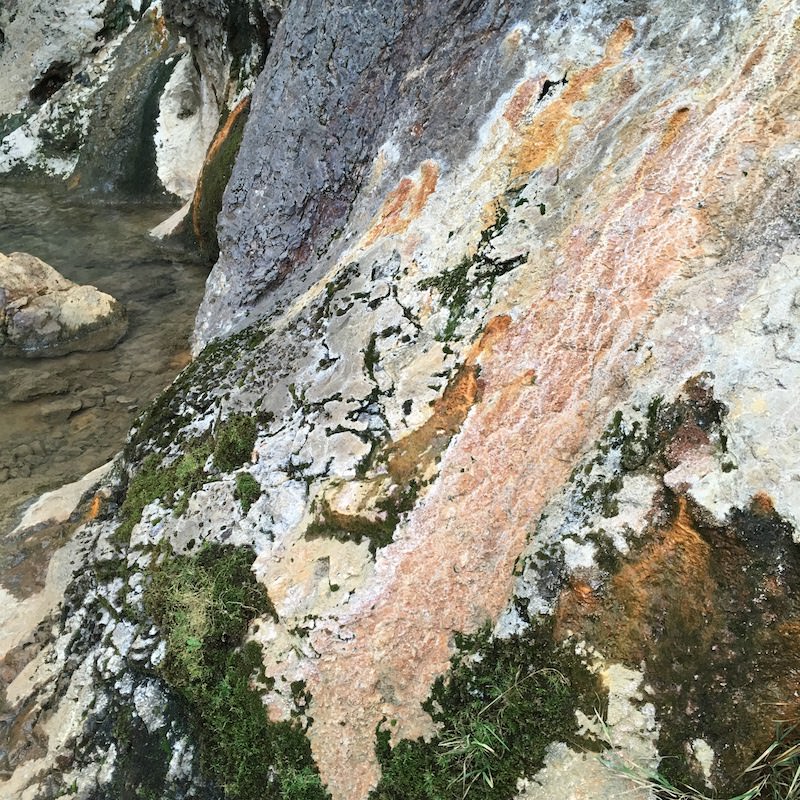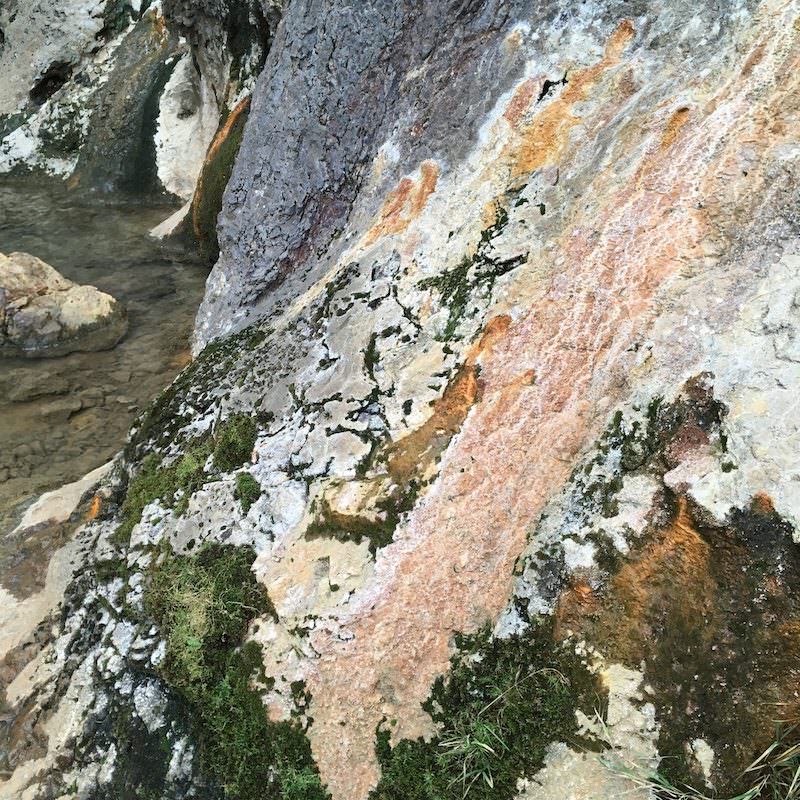 (Útivíst is a new lopi sweater I designed, to be published any moment soon now!)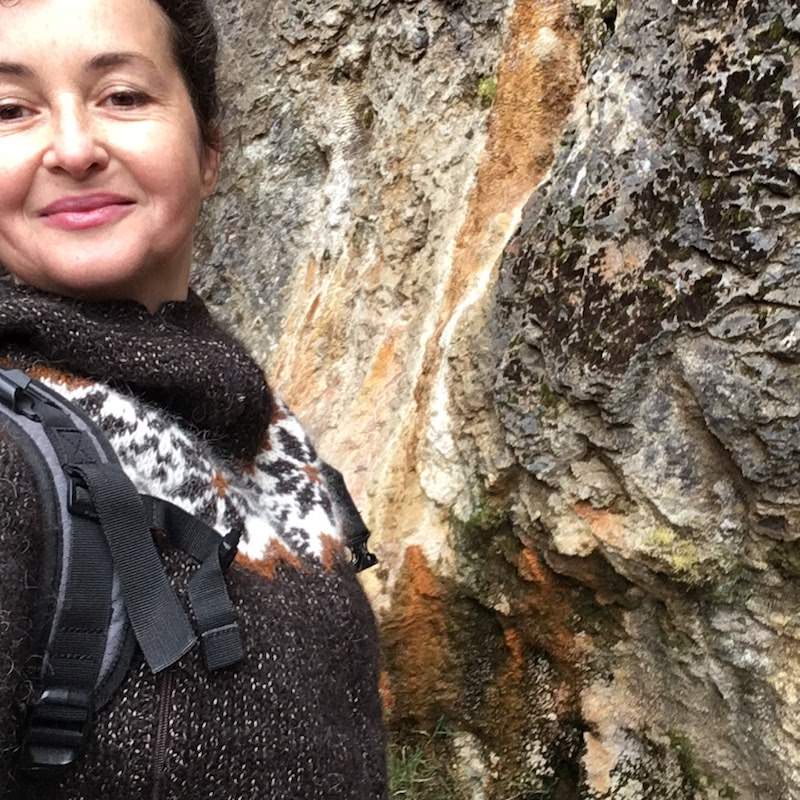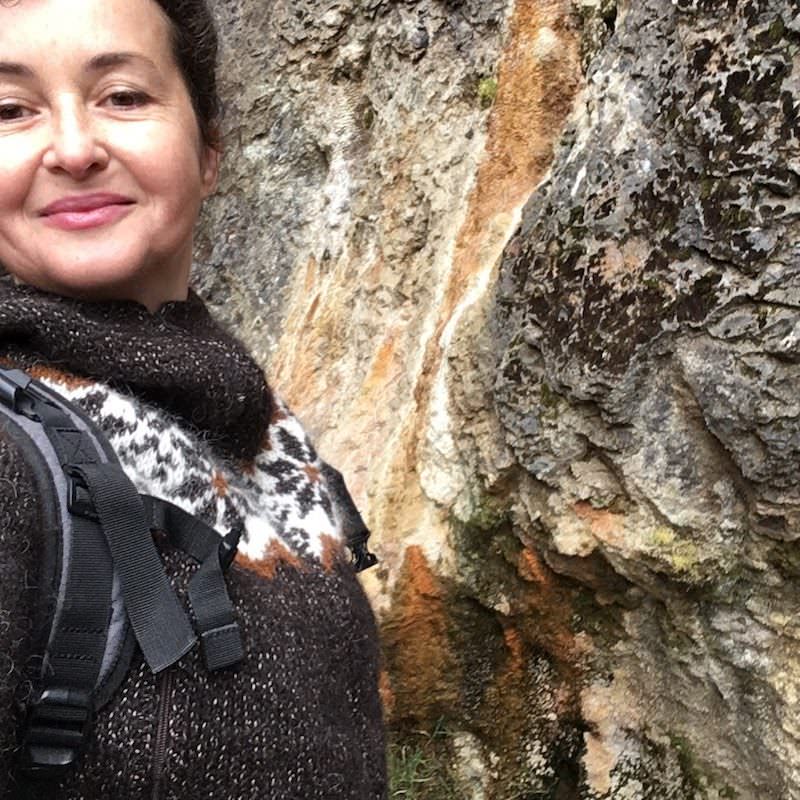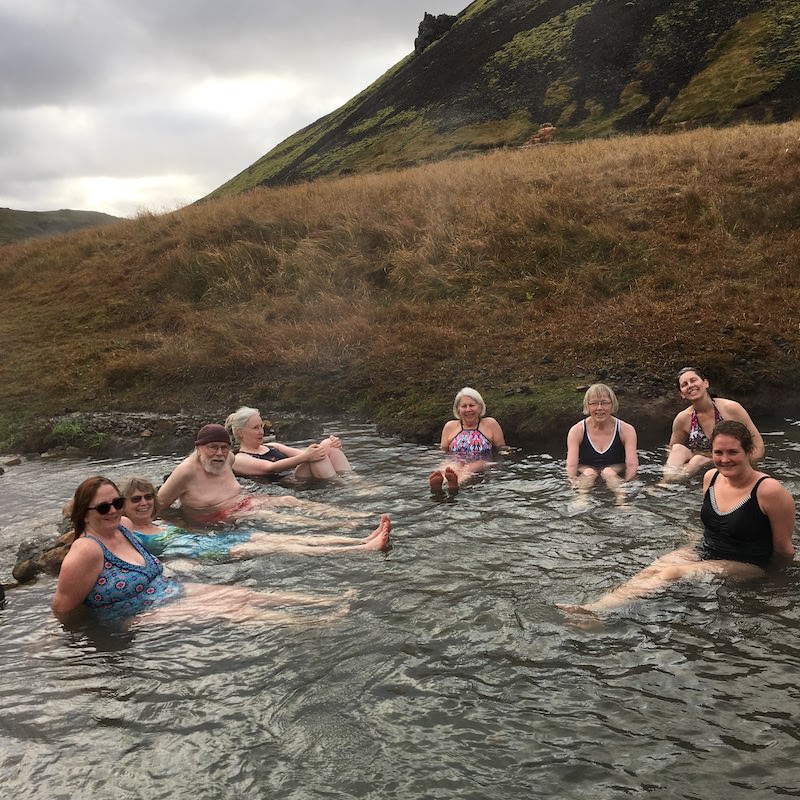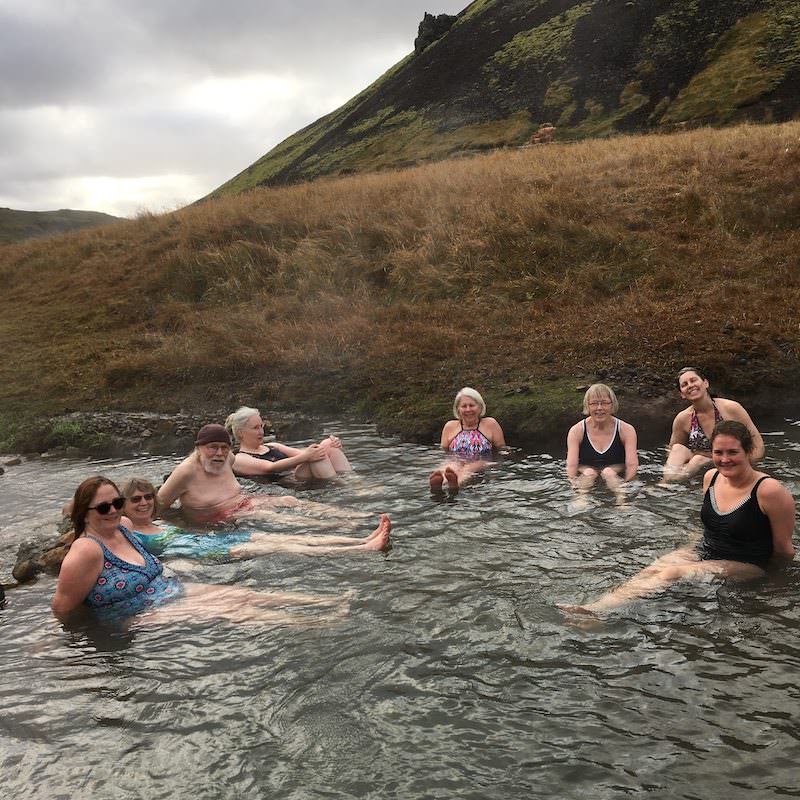 Casting on a new Birkilauf hat in the hot geothermal river on my favorite Hiyahia bamboo circular needle, like one does!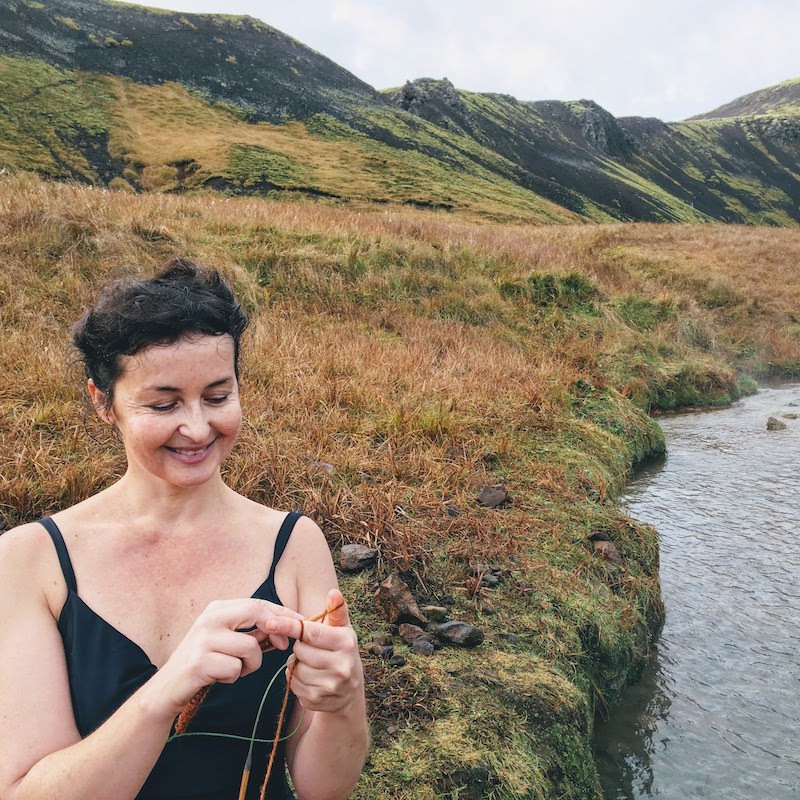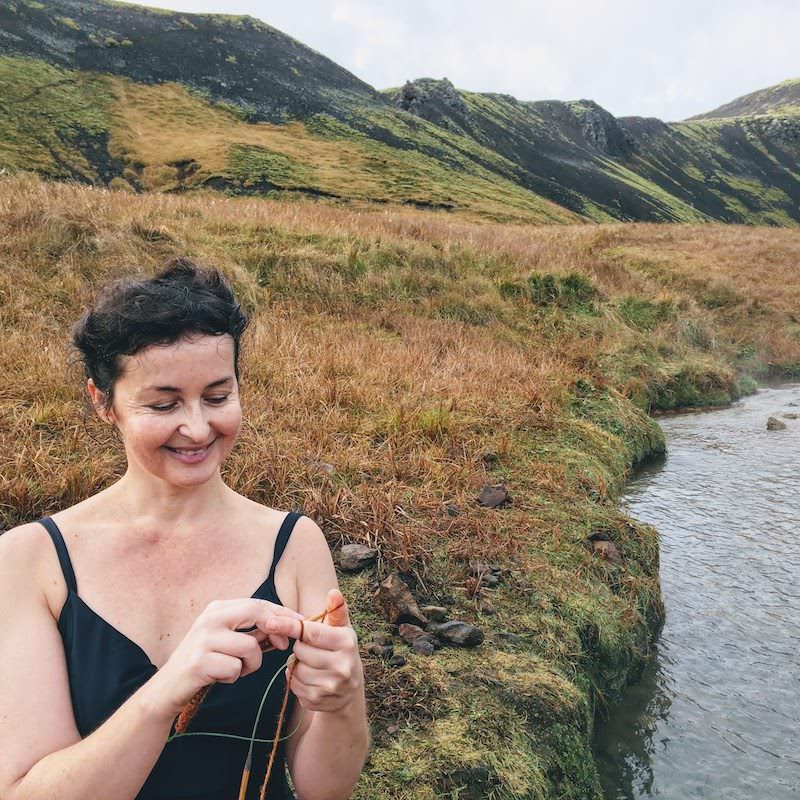 Starri mittens posing on the steamy blue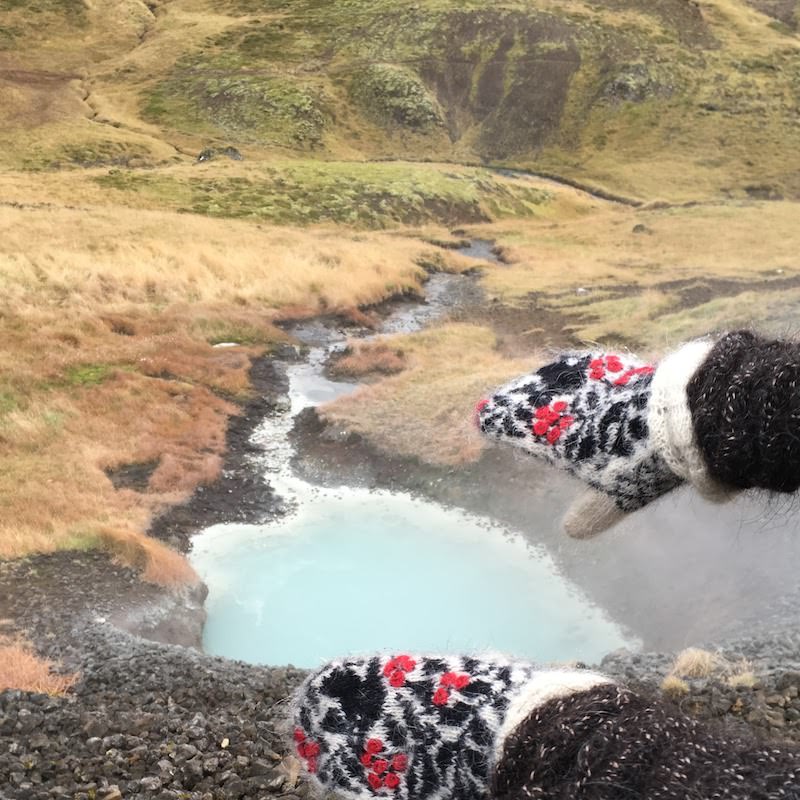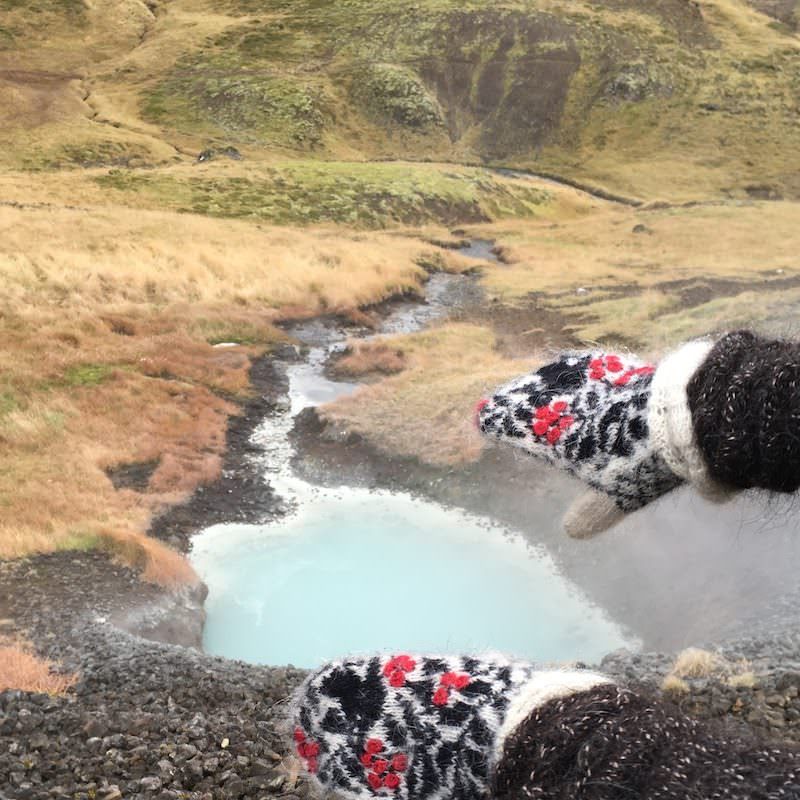 At our charming guesthouse, we knitted a lopi sweater – in just one day – while listening to the ballad of Gryla and other stories. It felt like the old days! We played with the animals at the farm – Spói the puppy is a grown up now but just as cute! – and we were completely unsuccessful at catching sheep 😂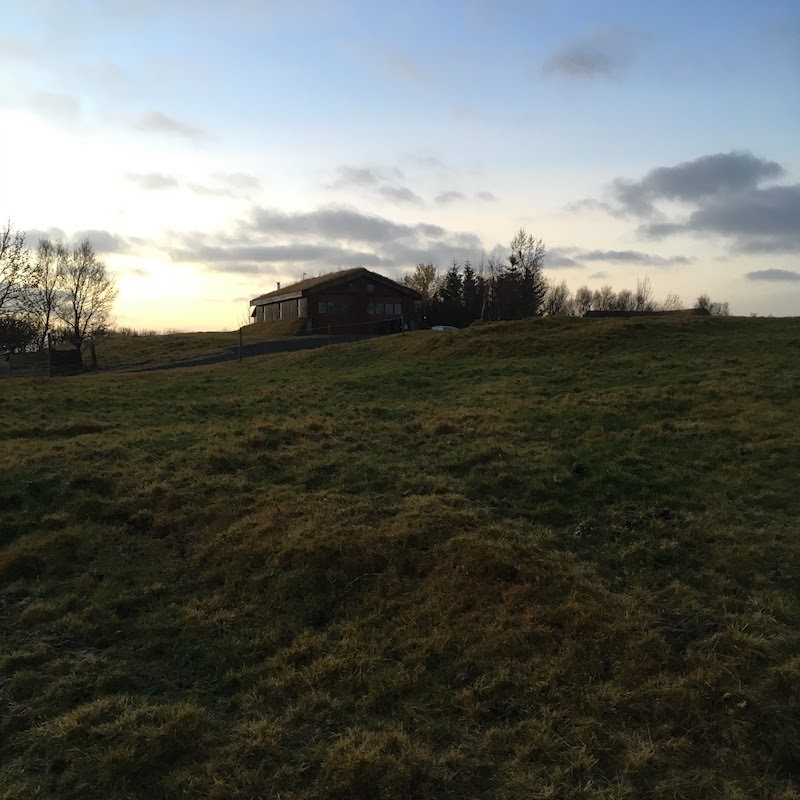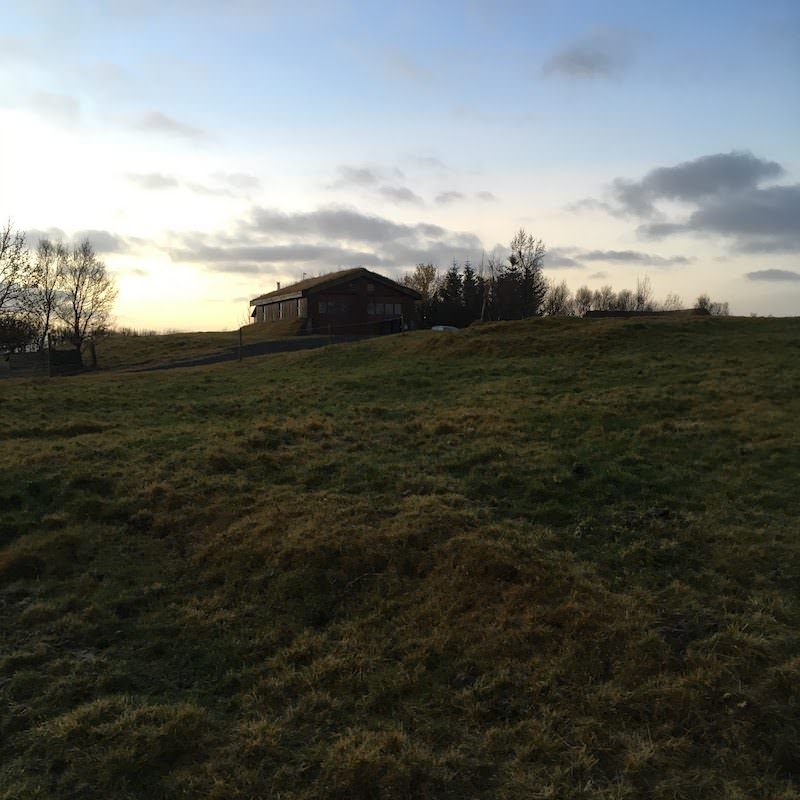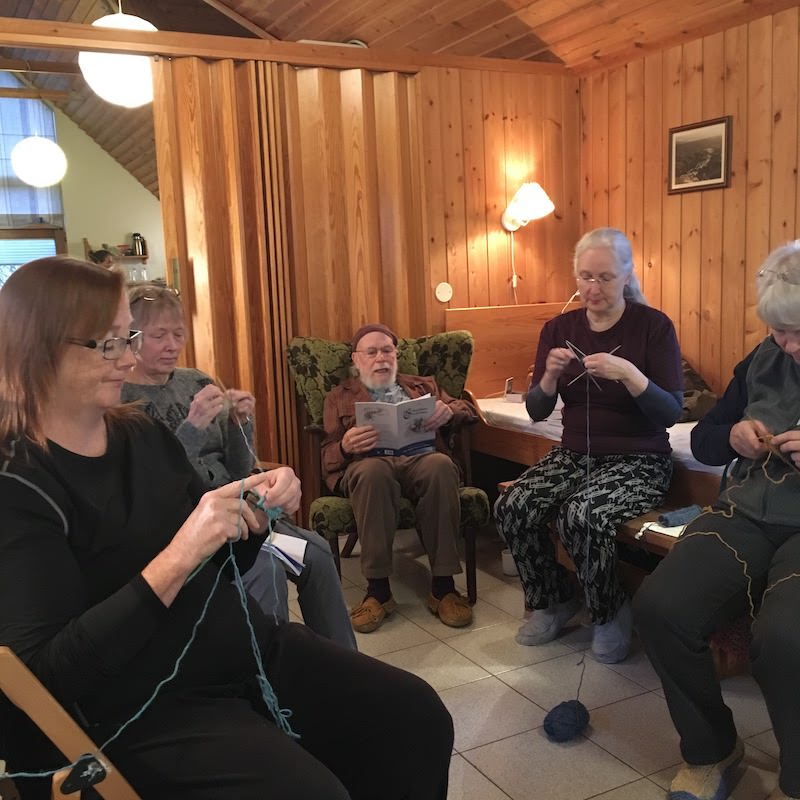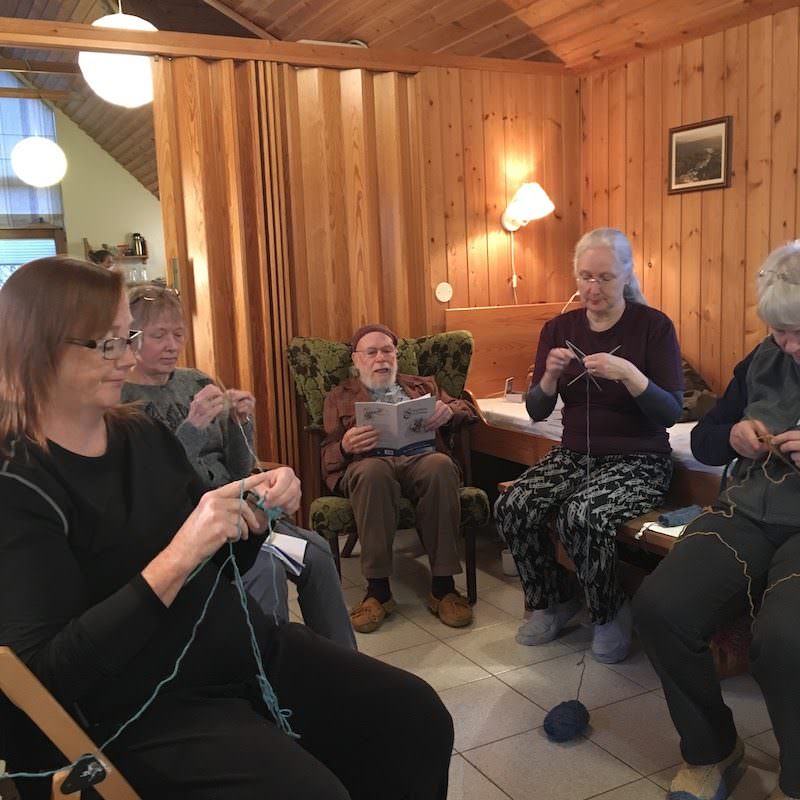 Hard to explain something with Zoro the cat in your arms 😂  Love this 16 years old tom cat!
Three greedy dogs trying to seduce our cook!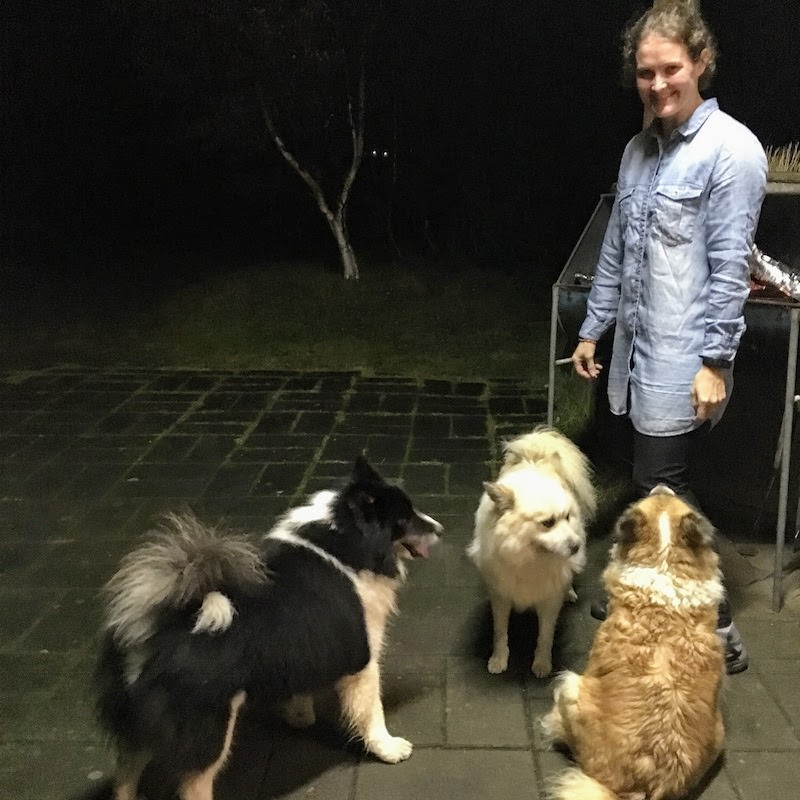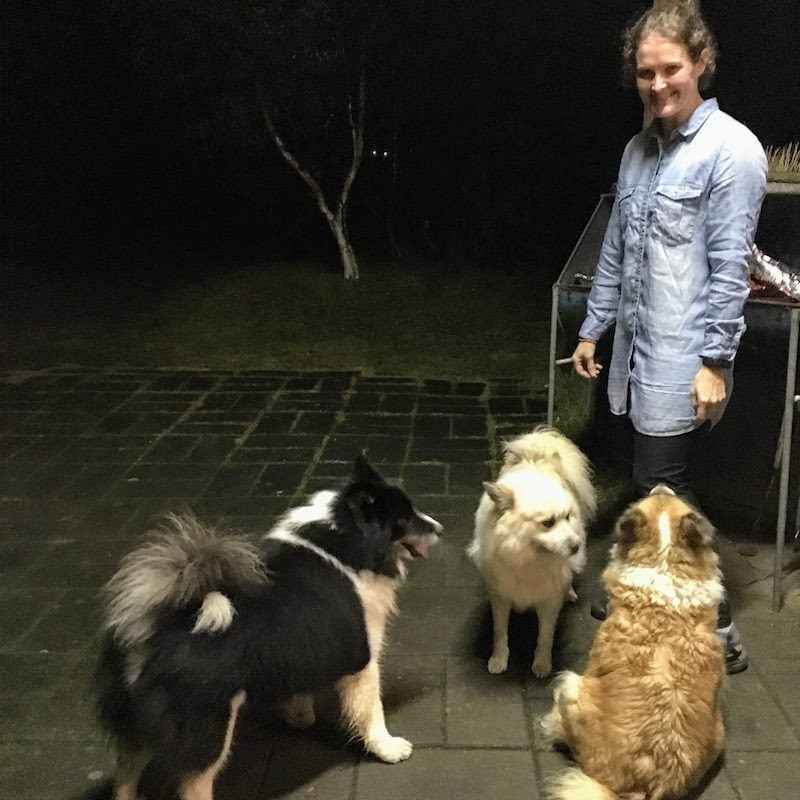 The scenery was stunning on our way to the glacier!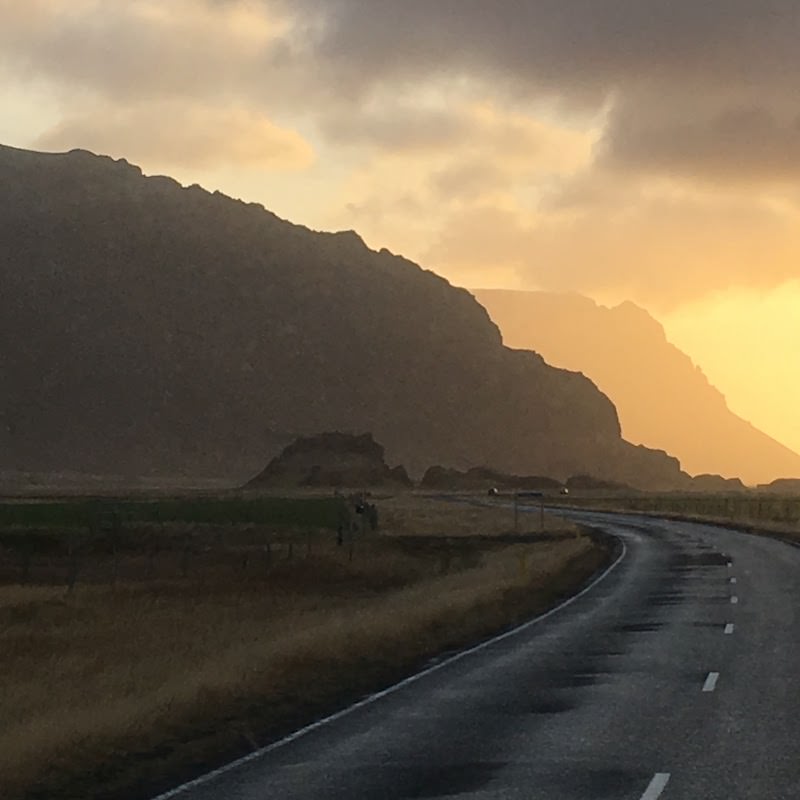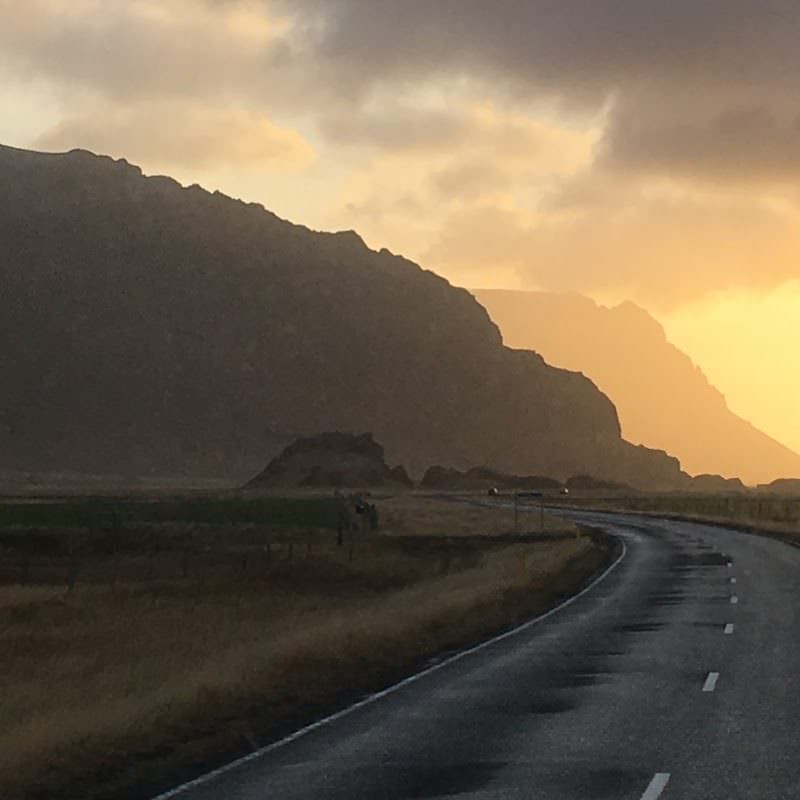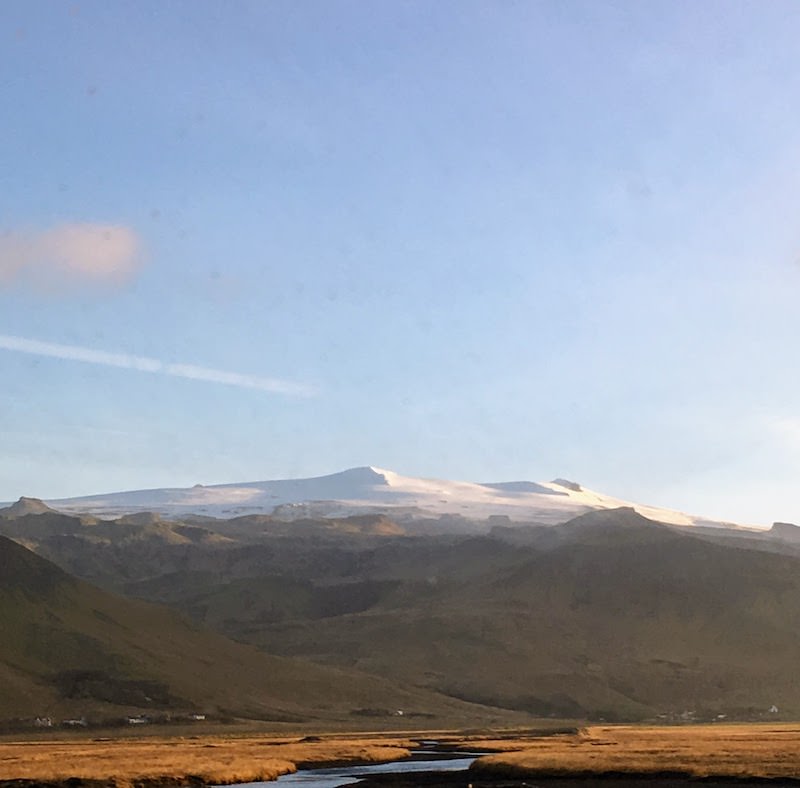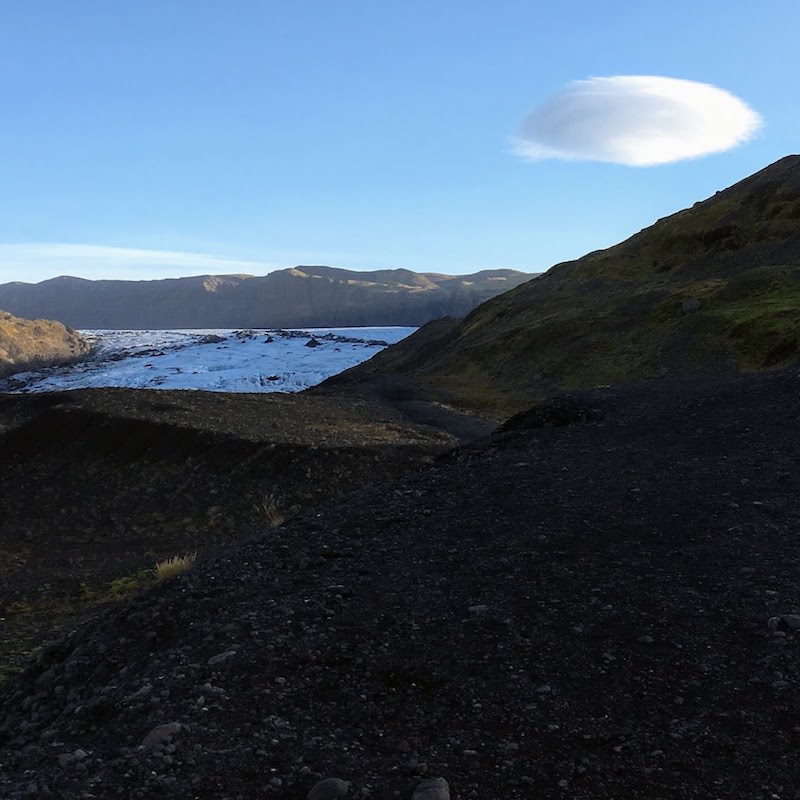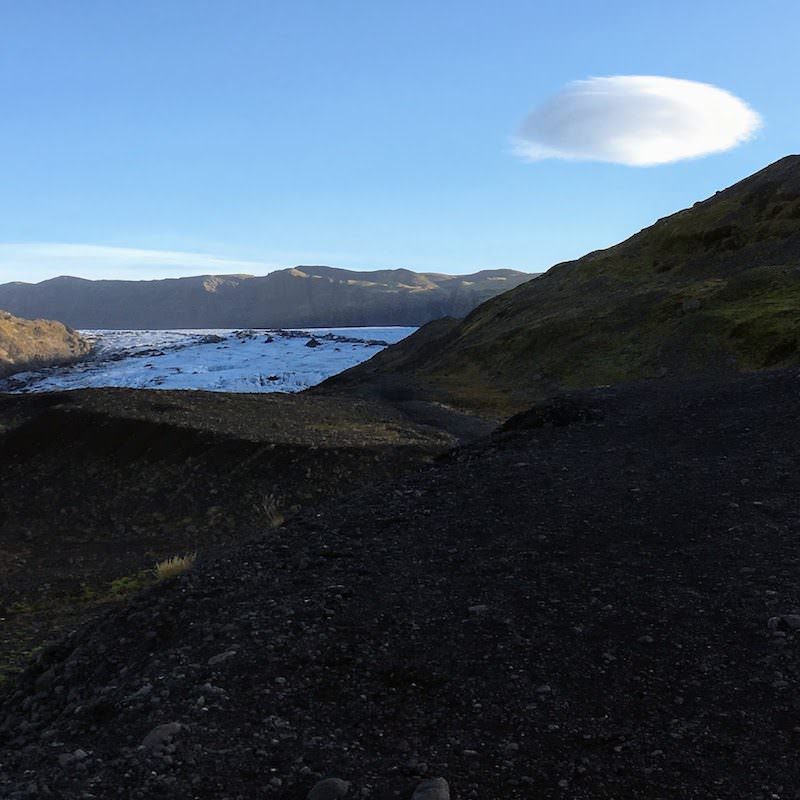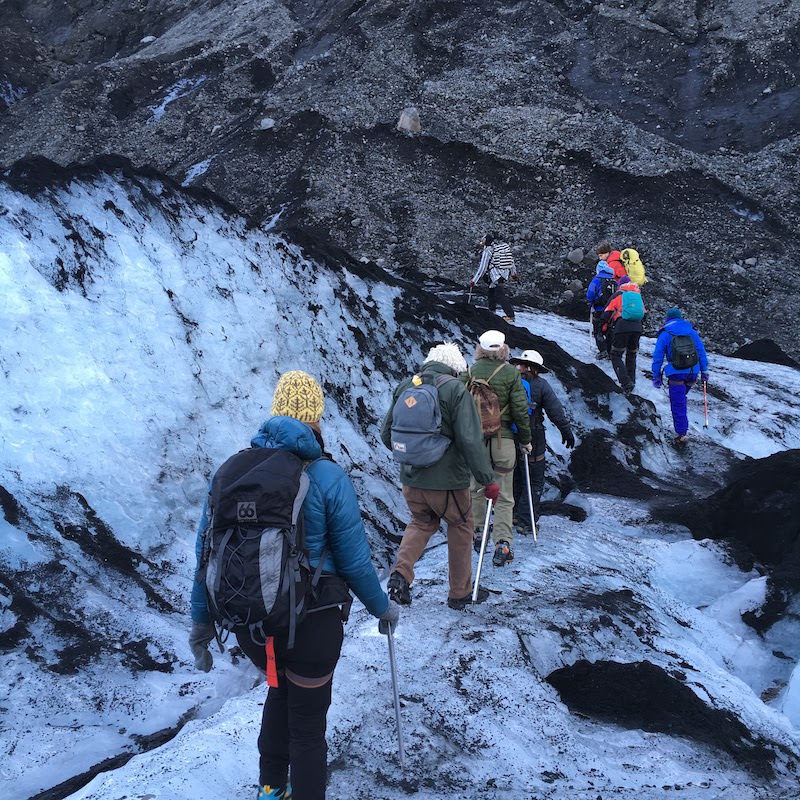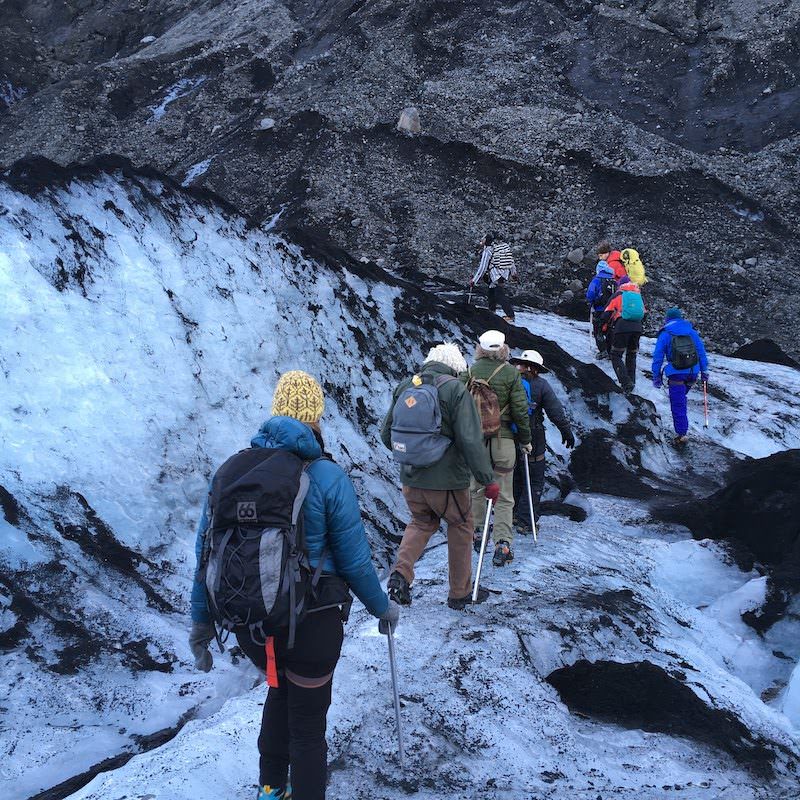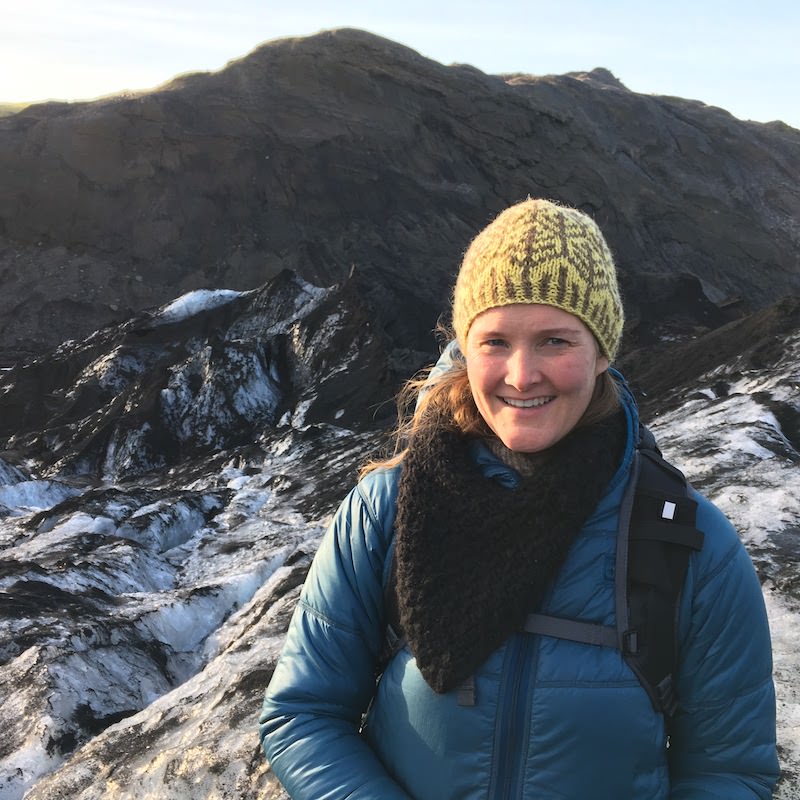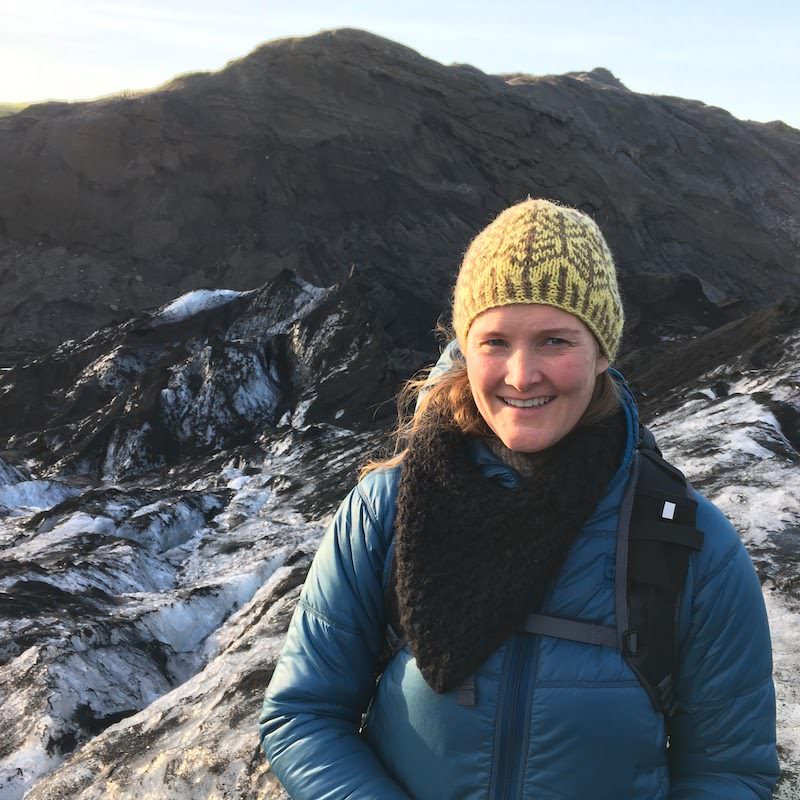 Knitting on ice, as one does!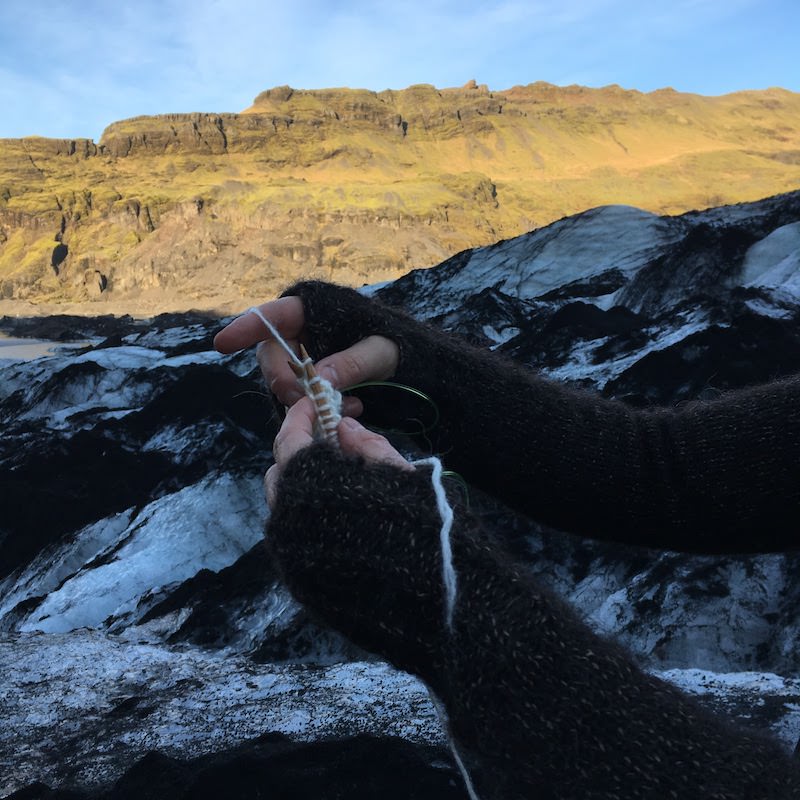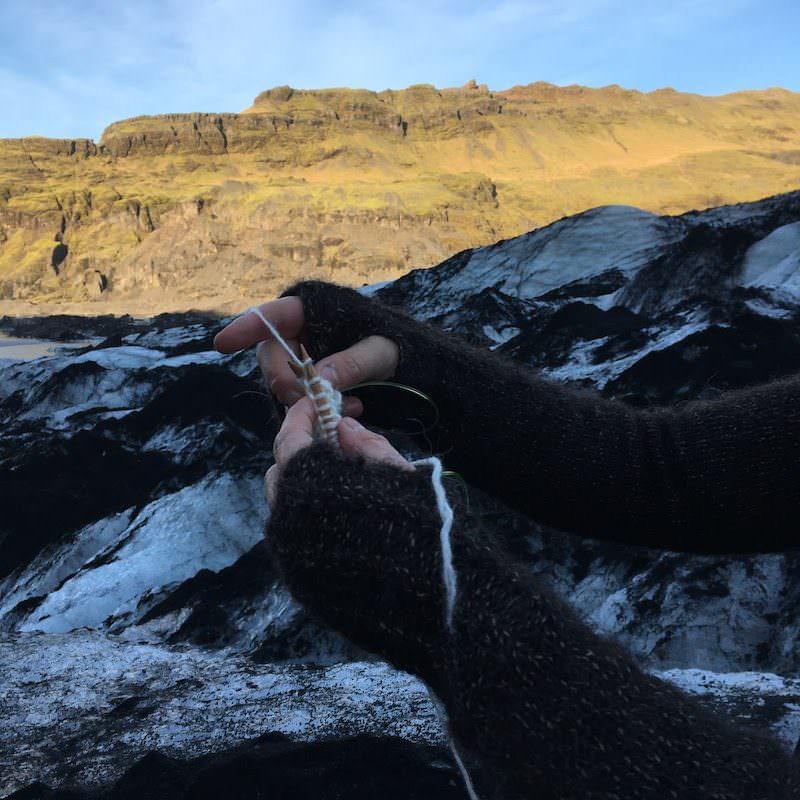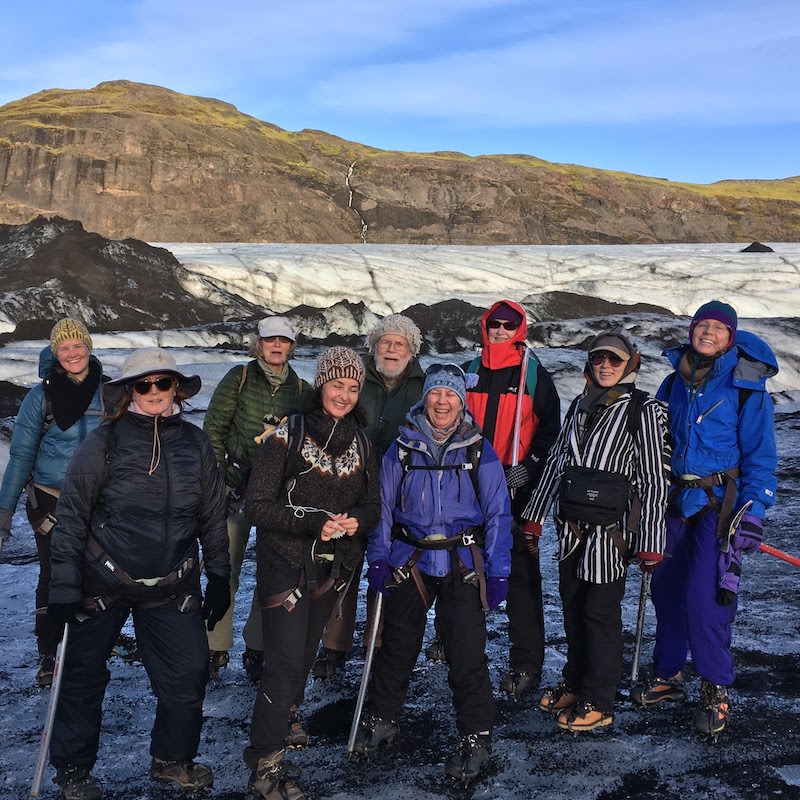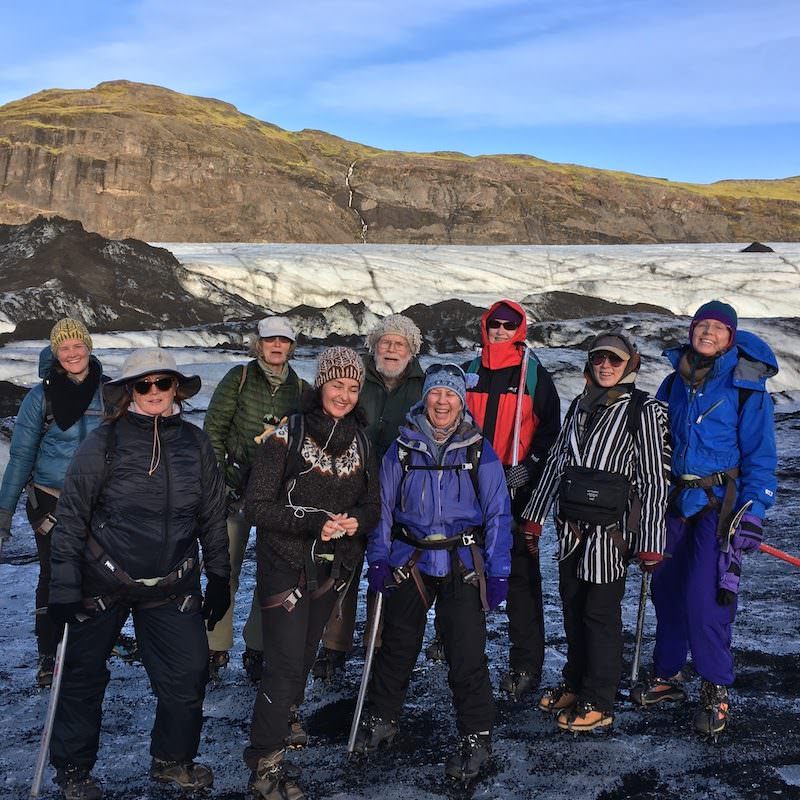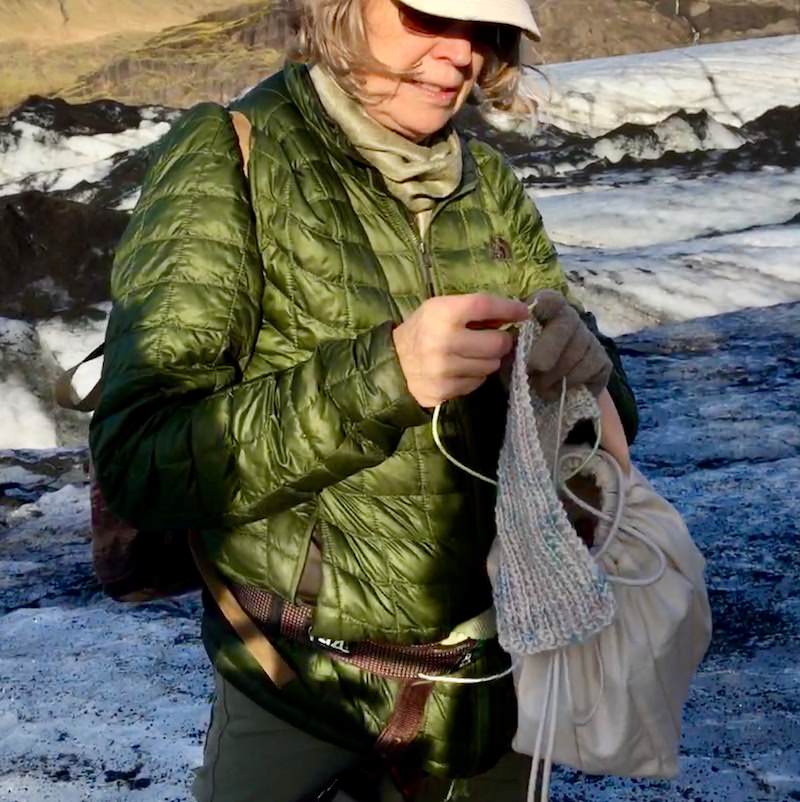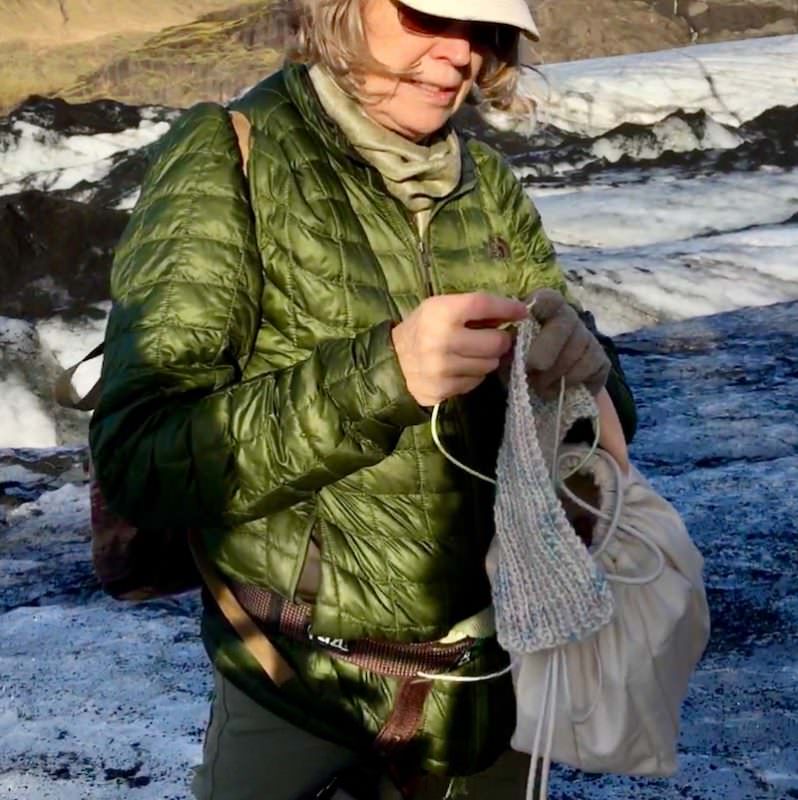 Weirdly, the sign doesn't mention that one could be stabbed by a knitting needle, or strangled by a circular one… (you know like happens in the planes all the time)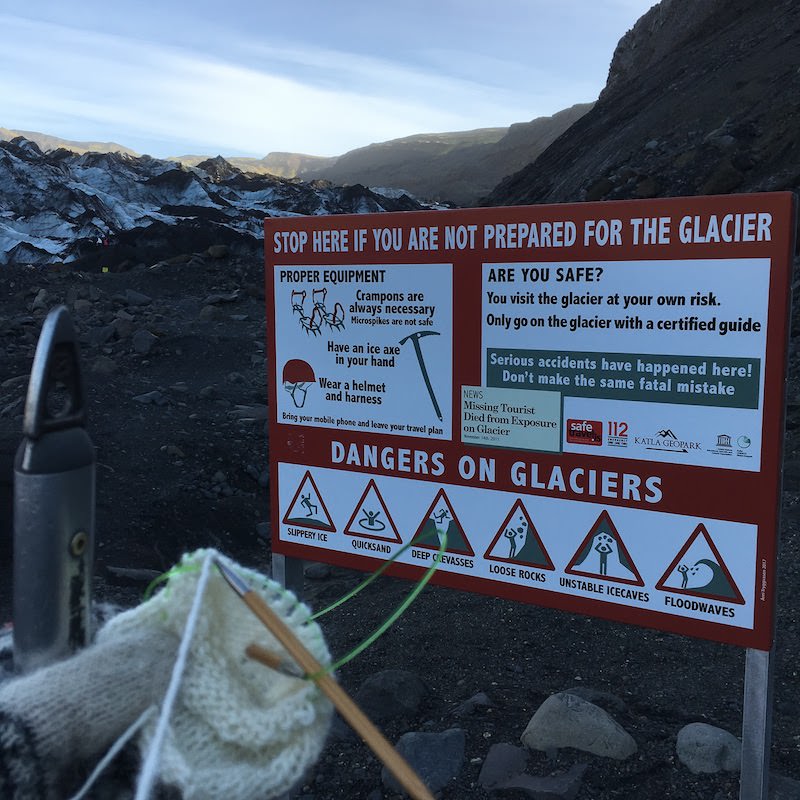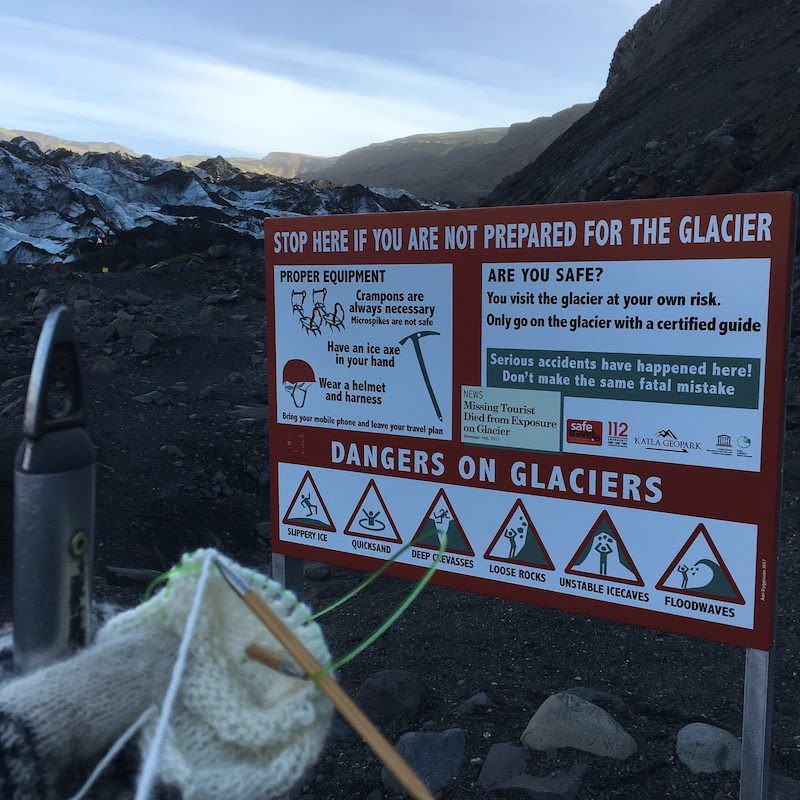 [fvplayer src="https://icelandicknitter.com/wp-content/uploads/2017/11/IMG_6870.mp4″ width="1920″ height="1080″]
Sight seeing on our way back "home": the Skógarfoss waterfall is always a stunner! Can you spot me?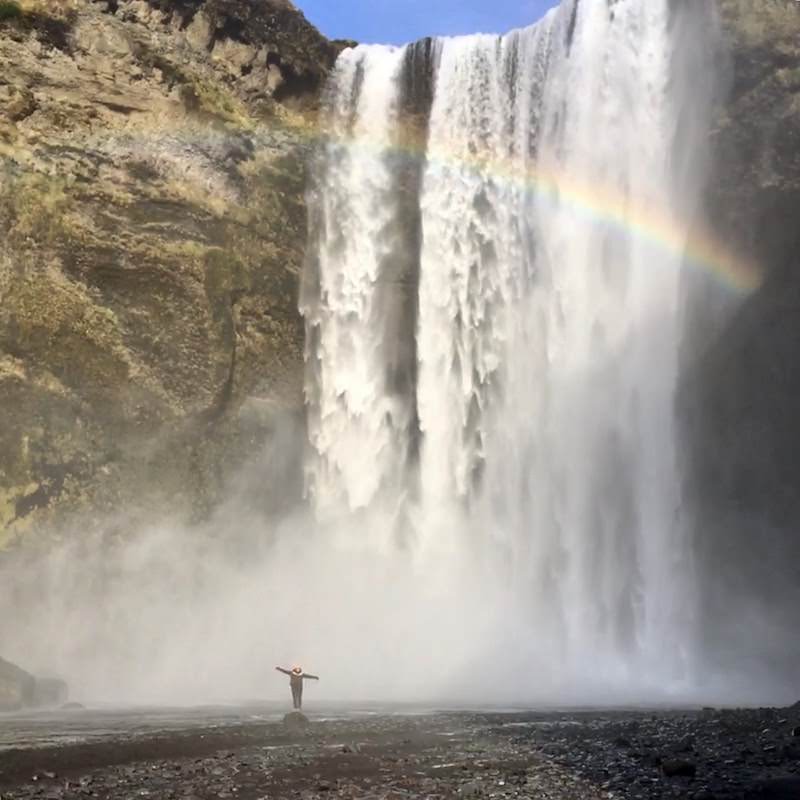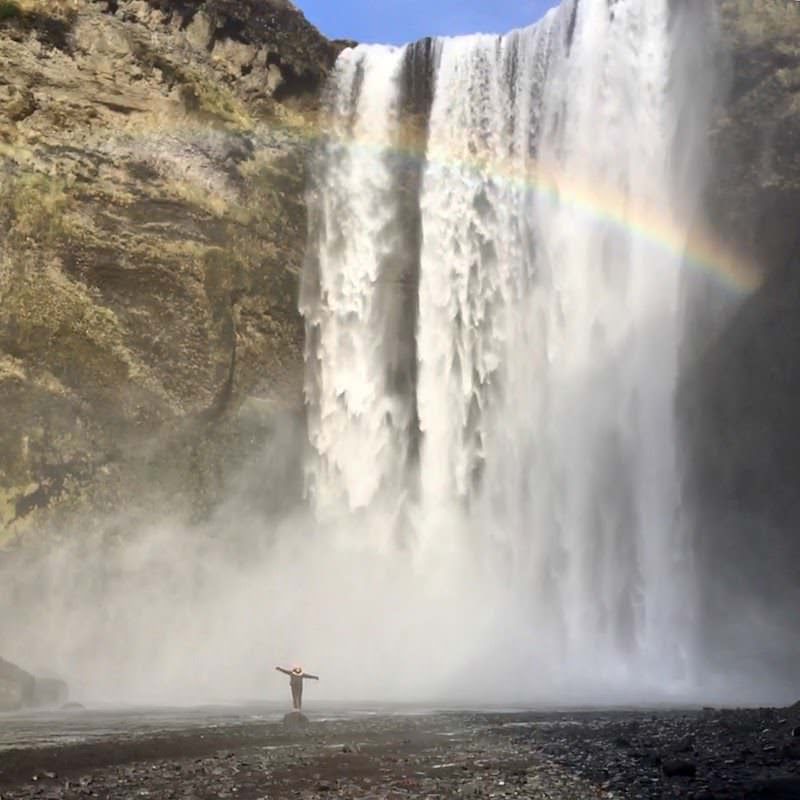 And I finished my Birkilauf hat just in time! Plus you get to see another glimpse of my Útivist lopi sweater!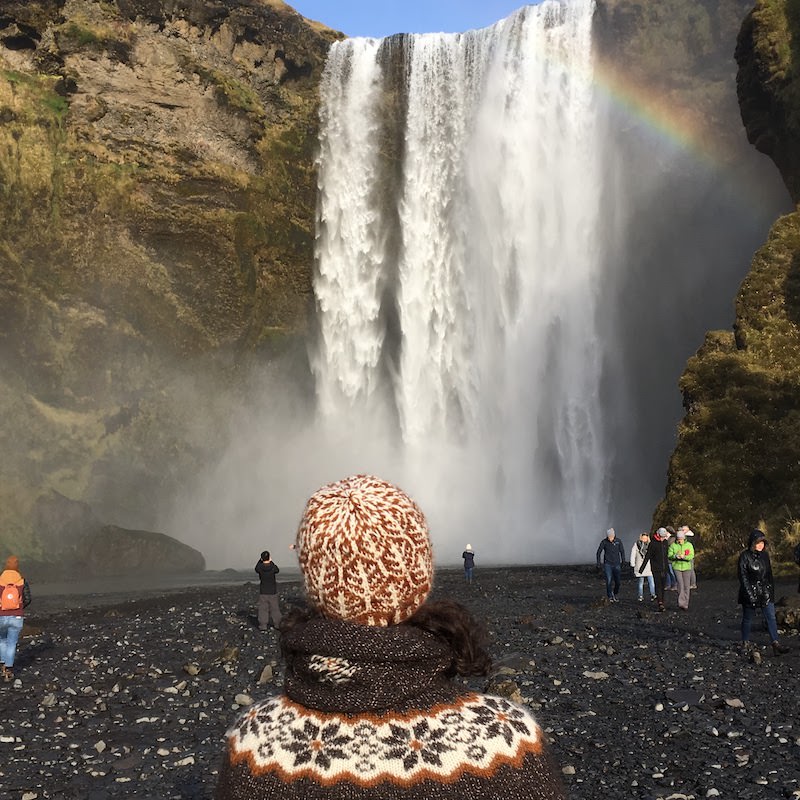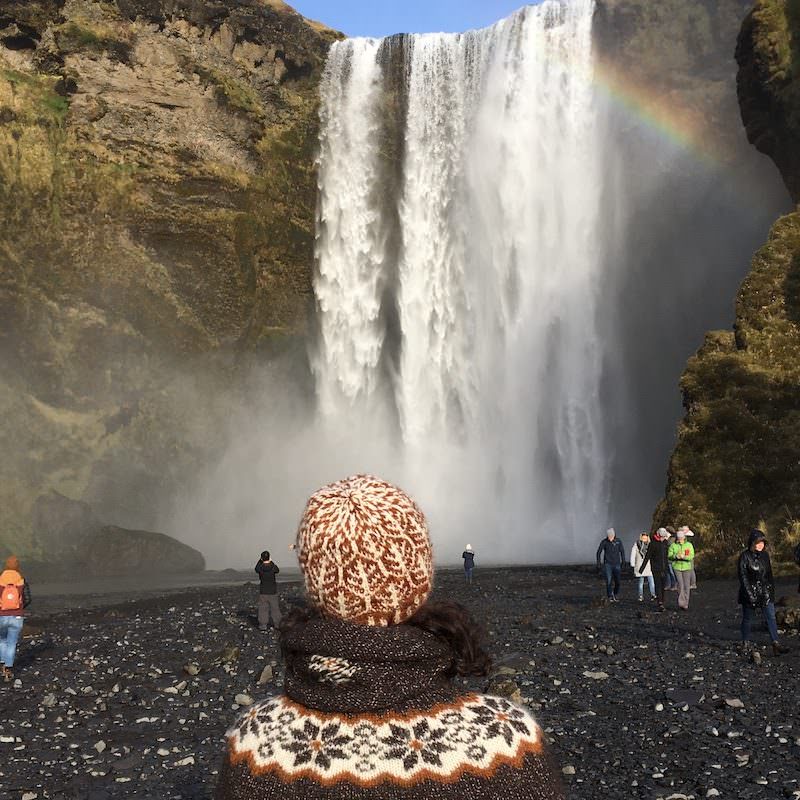 Today we steeked and finished our little lopi sweaters, went horse riding or hiking and ate pancakes with homemade rhubarb jam 🙌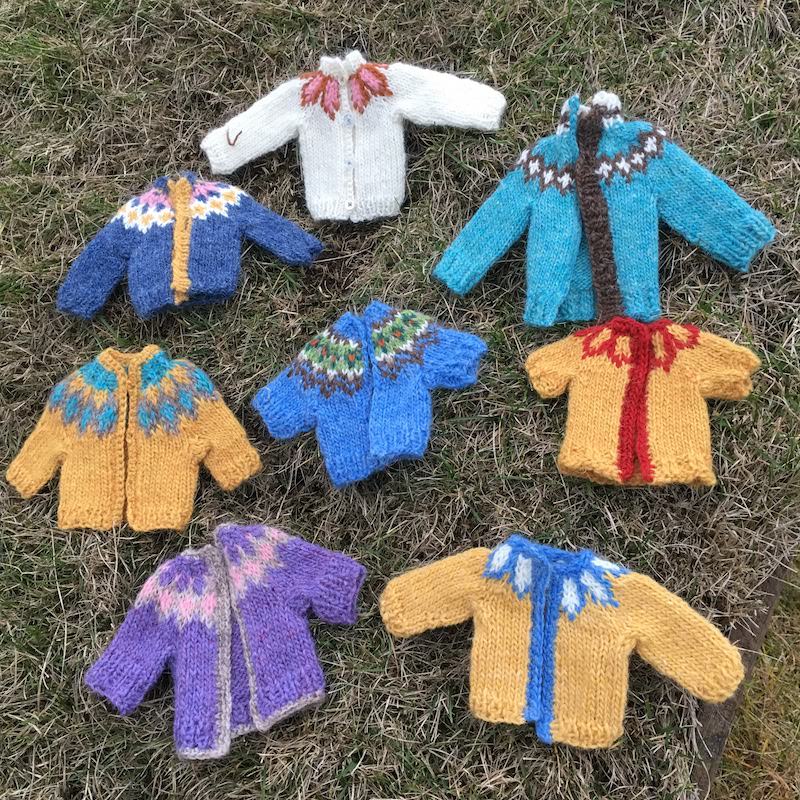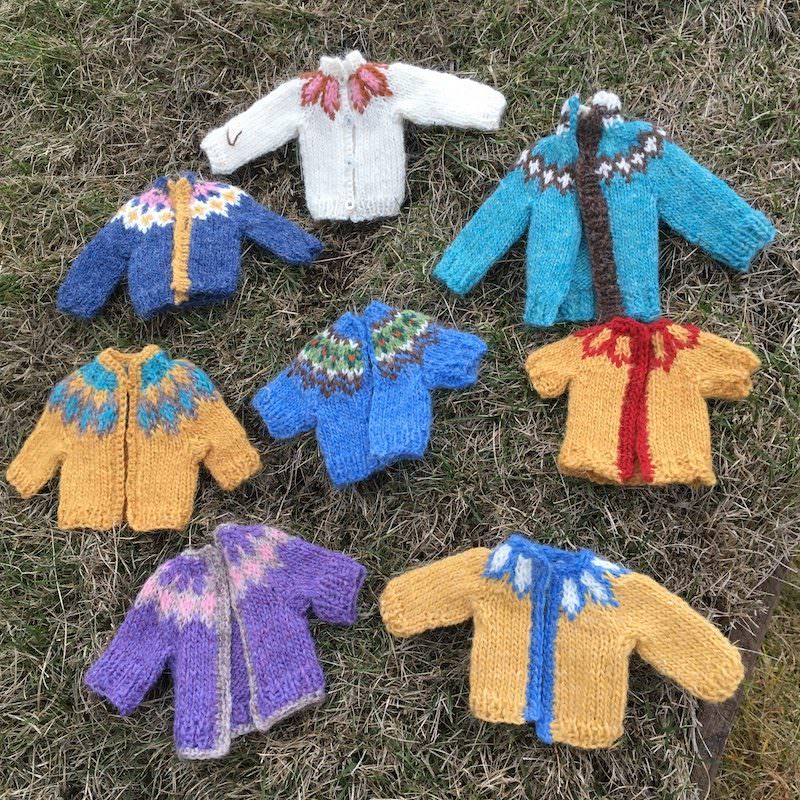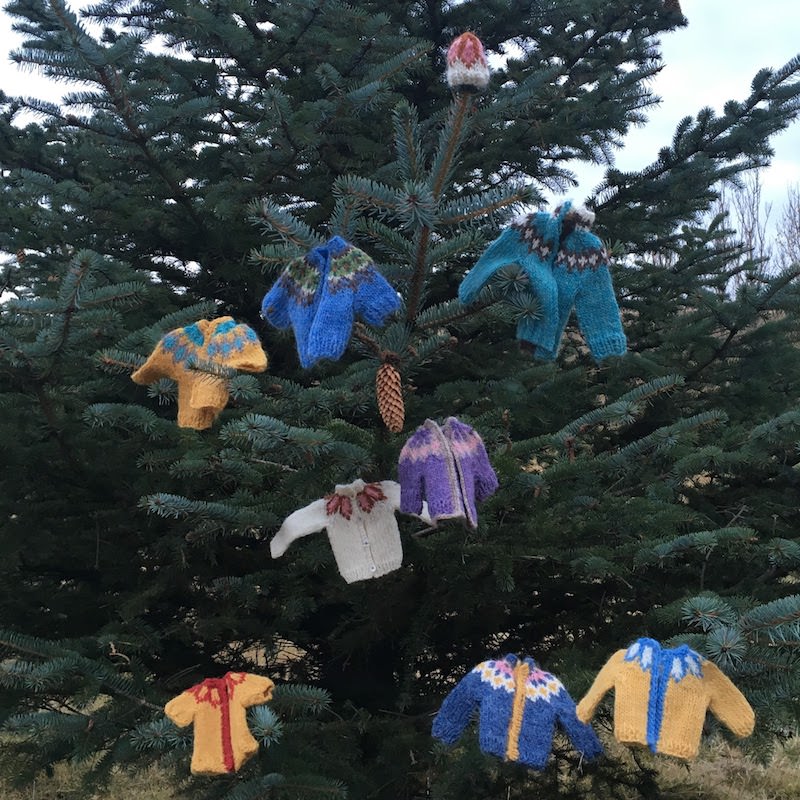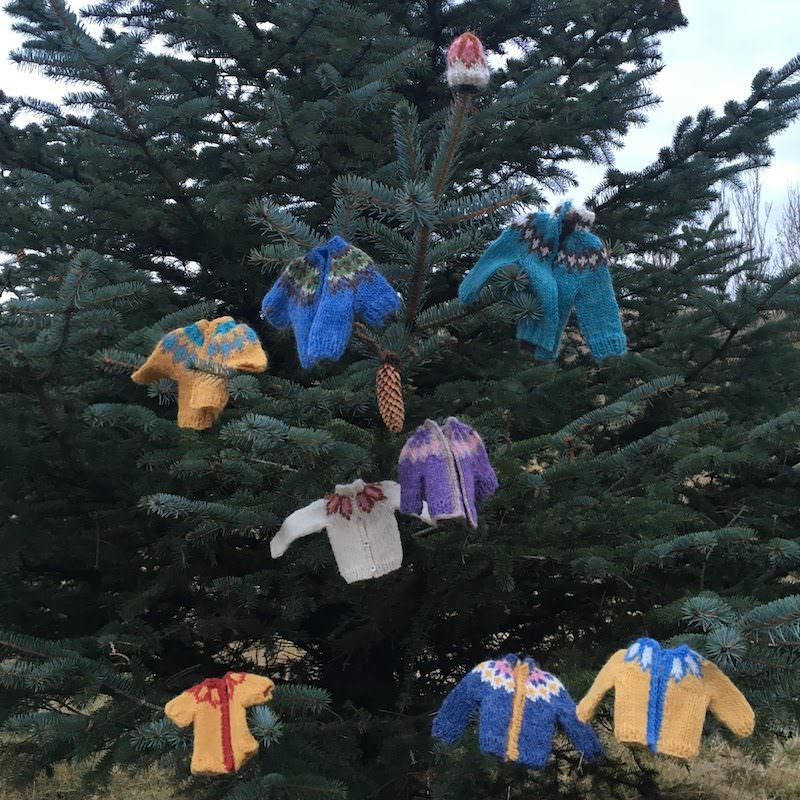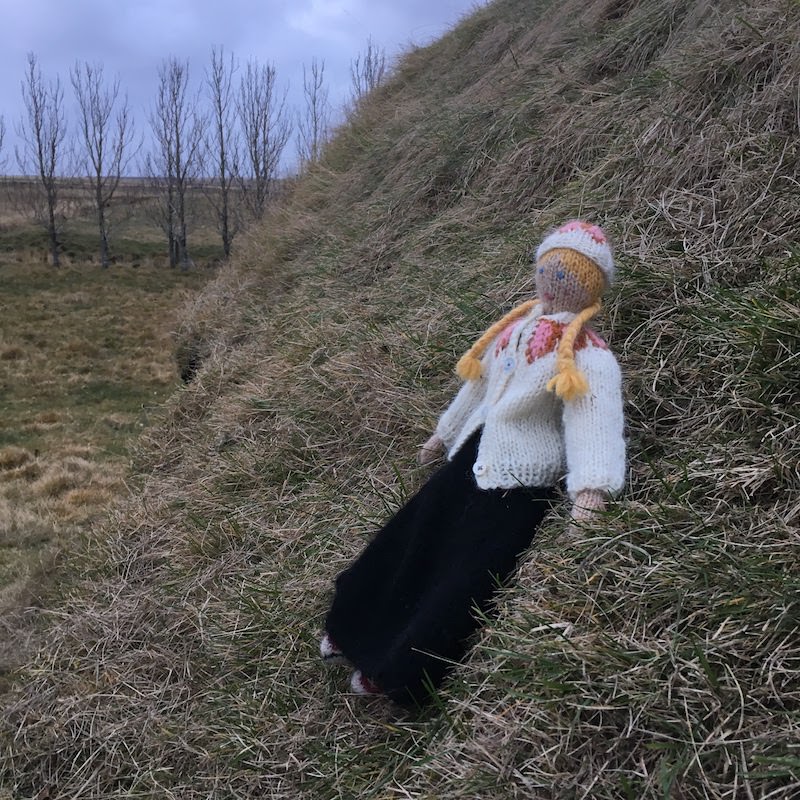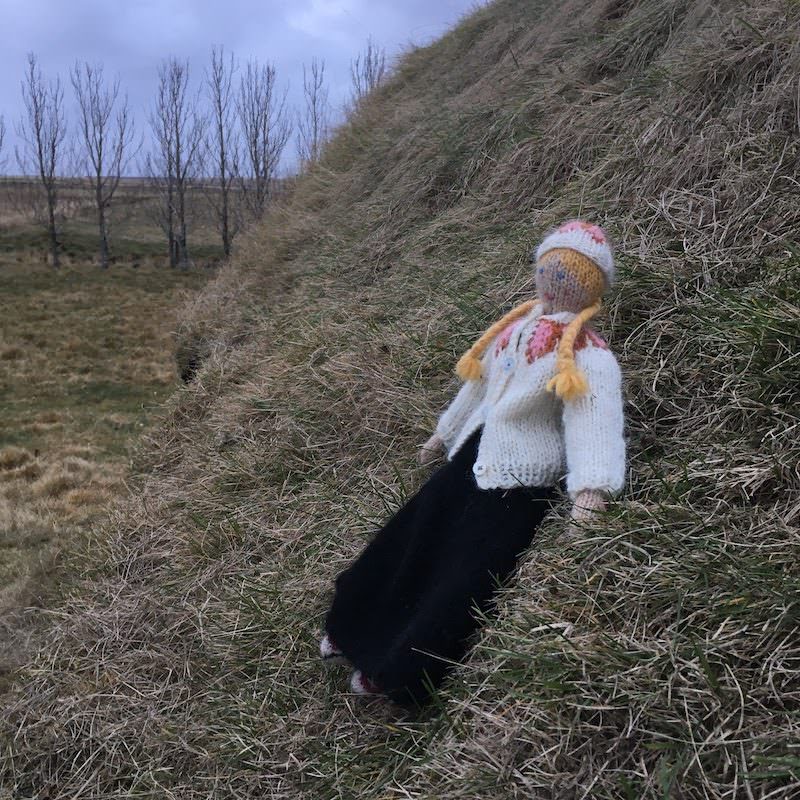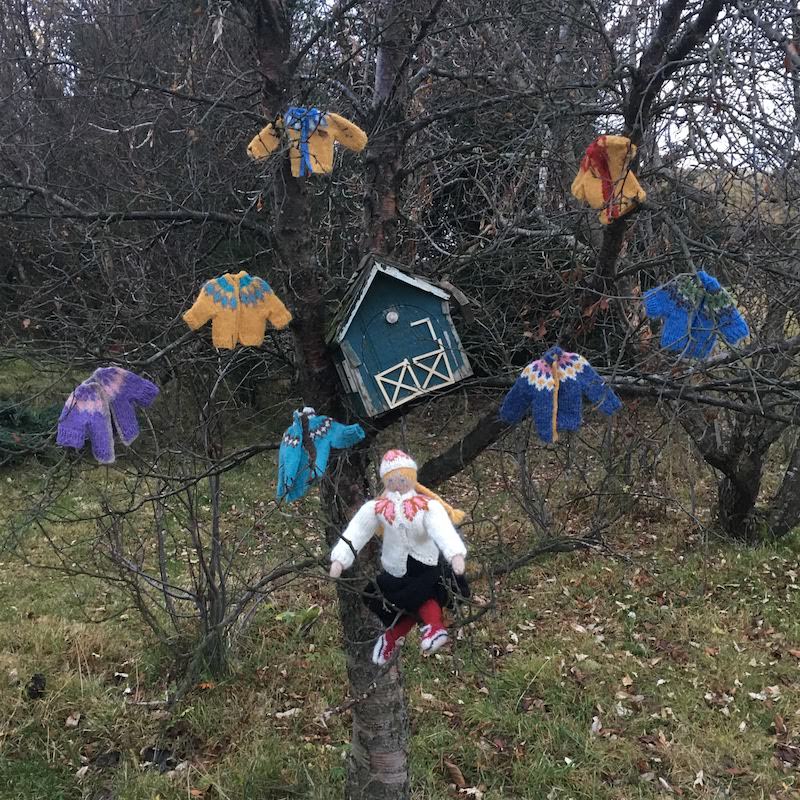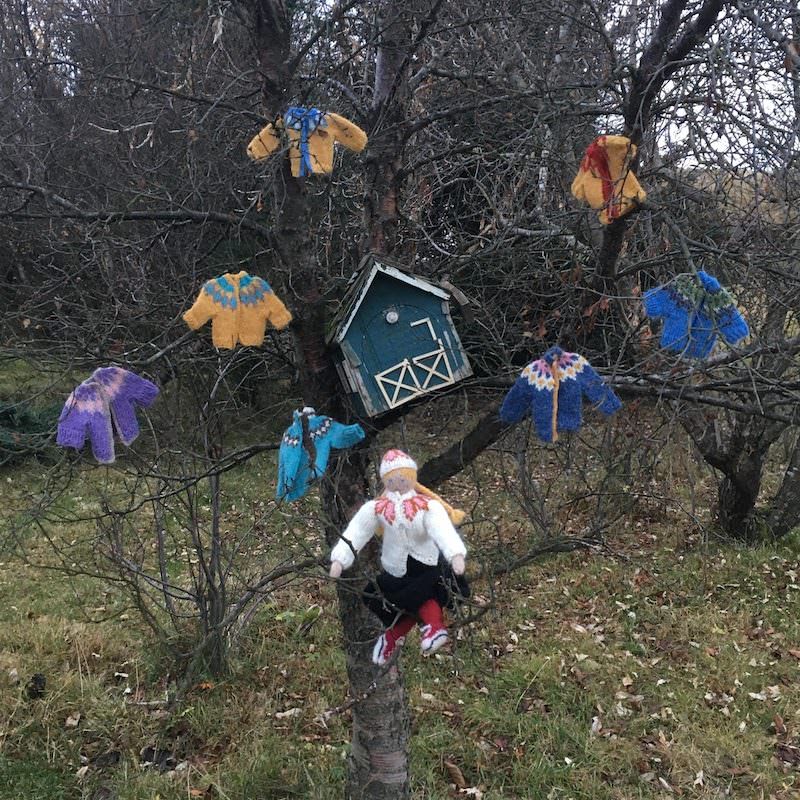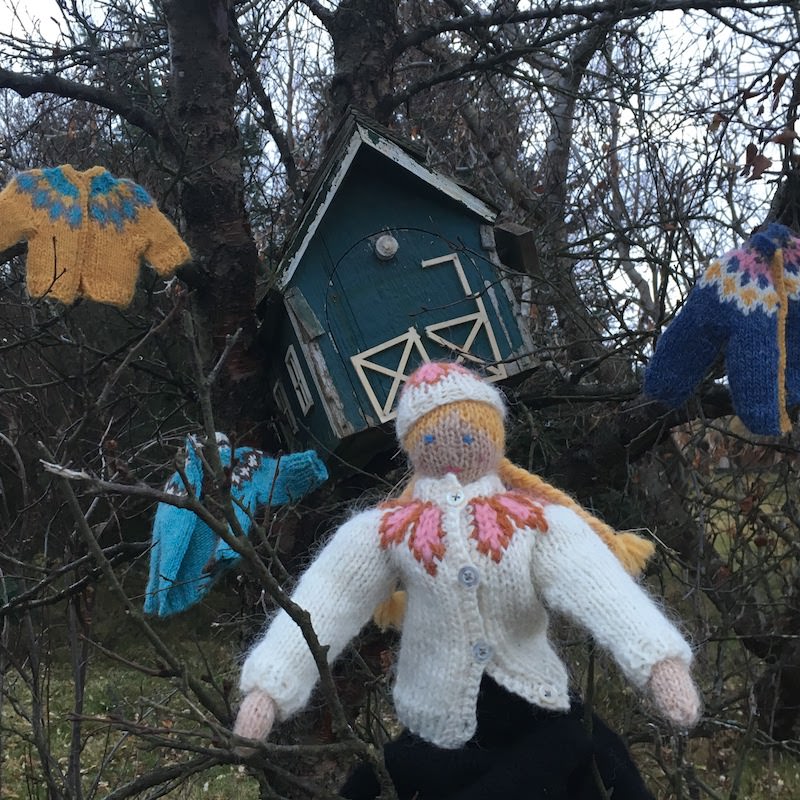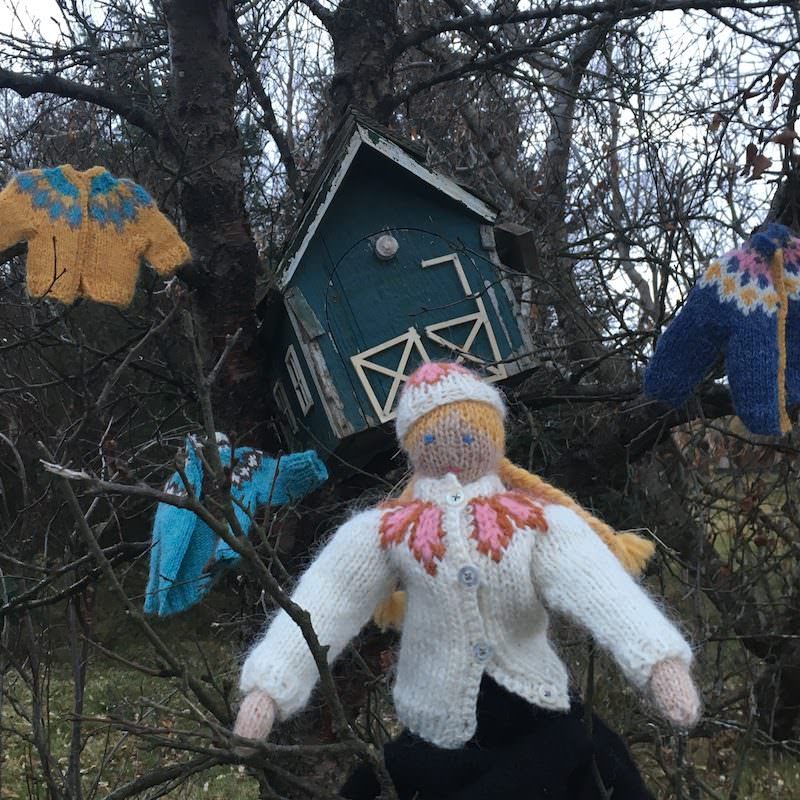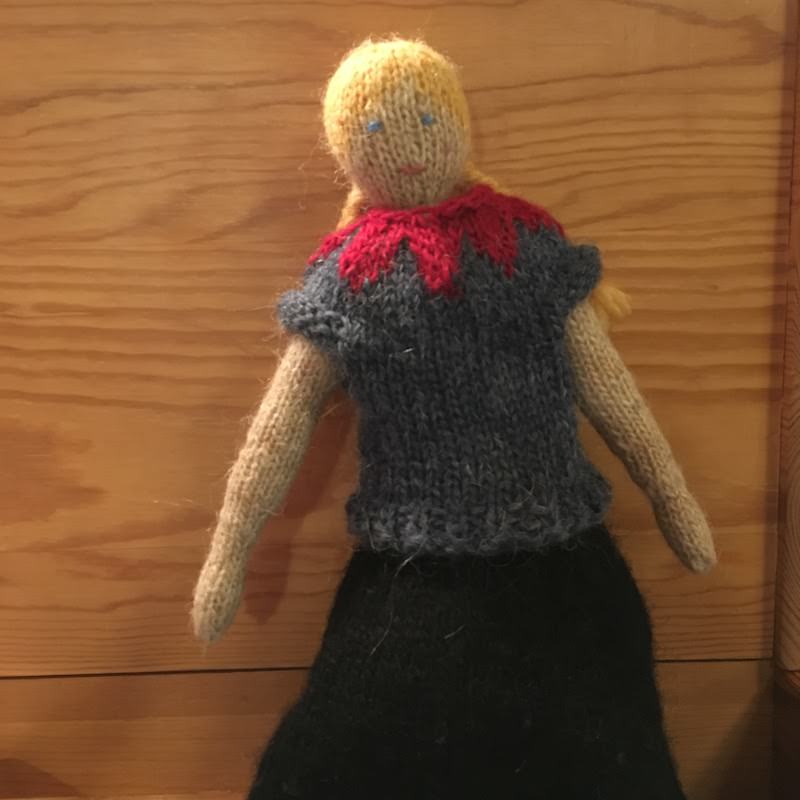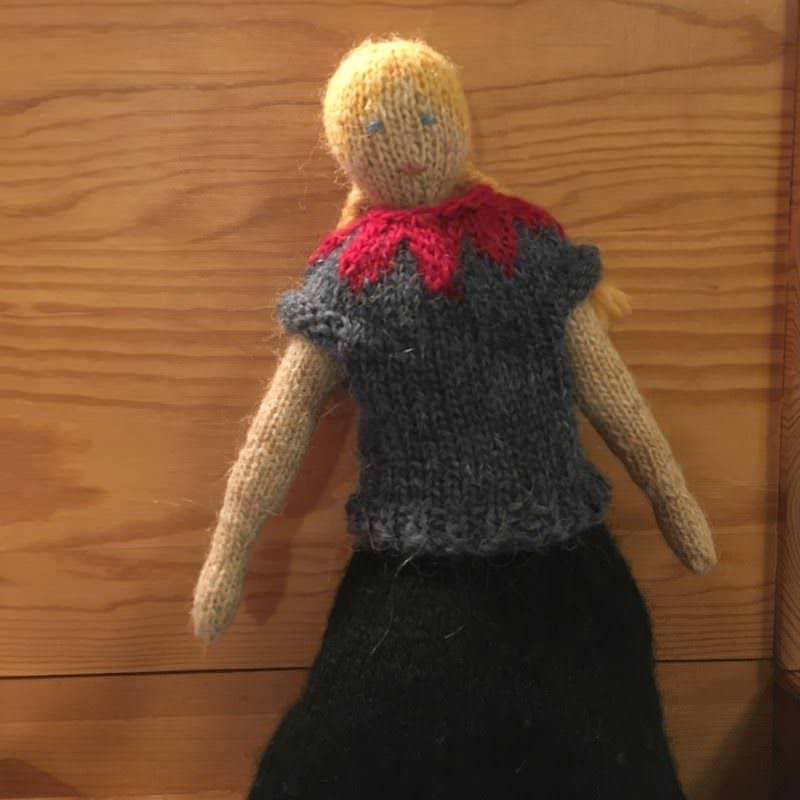 The knitters from the Knitting on Ice tour were the first group I took to the first Icelandic minimill – so beautiful yarns are made there by Hulda, the owner of Uppspuni.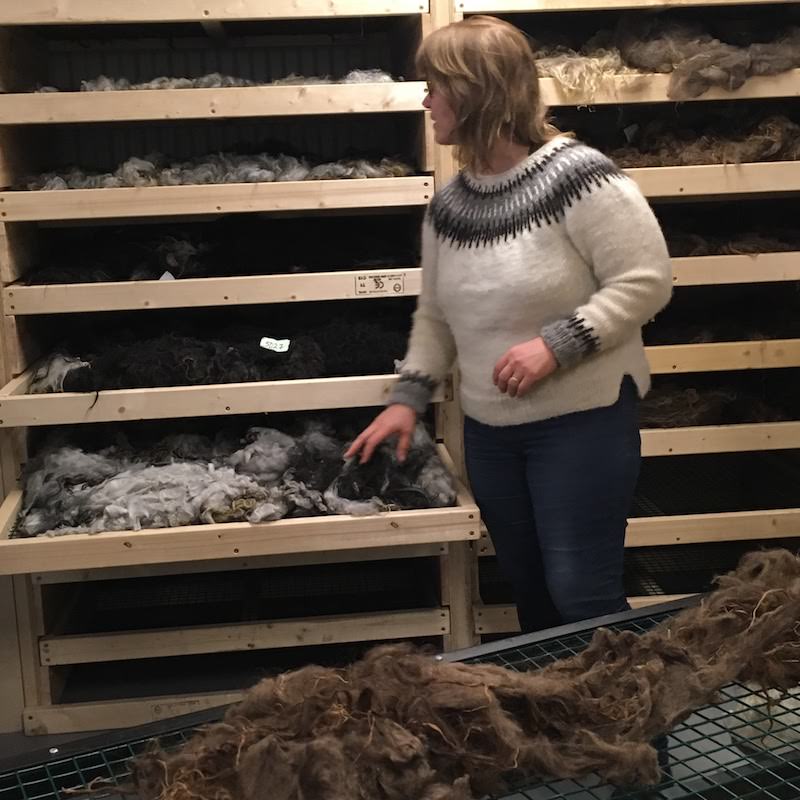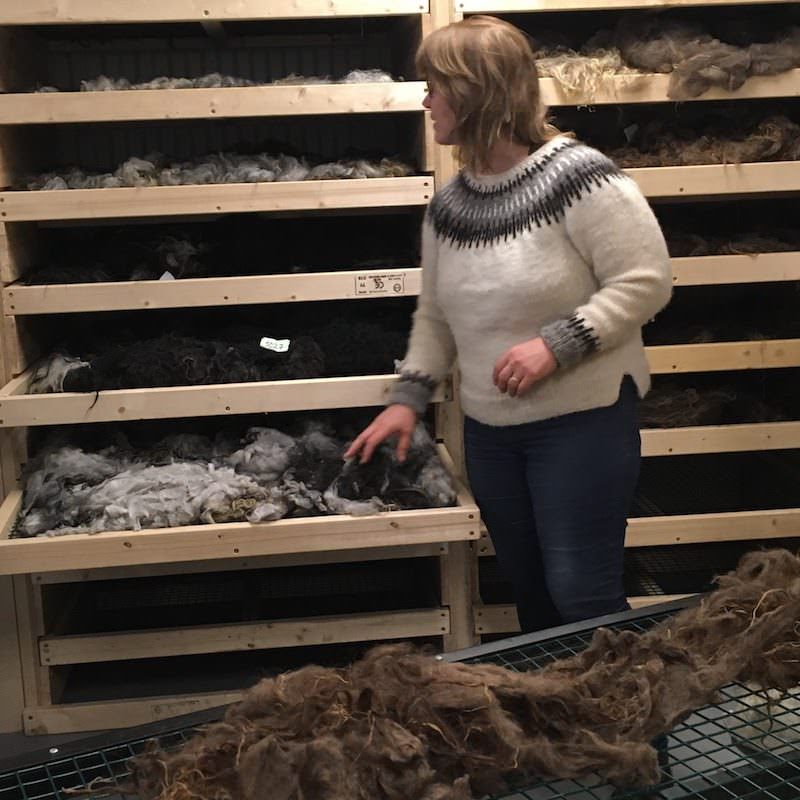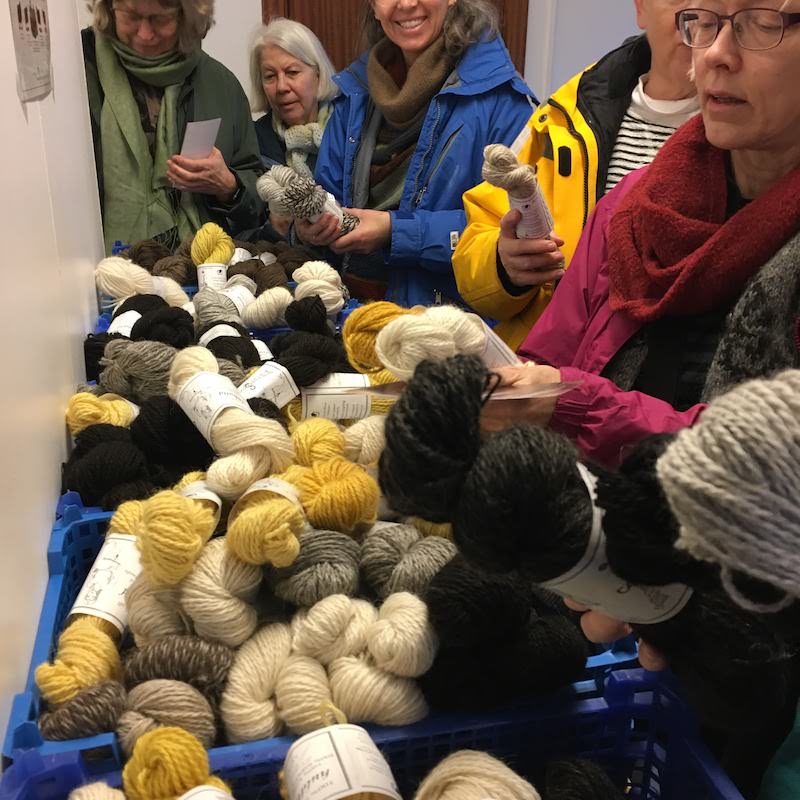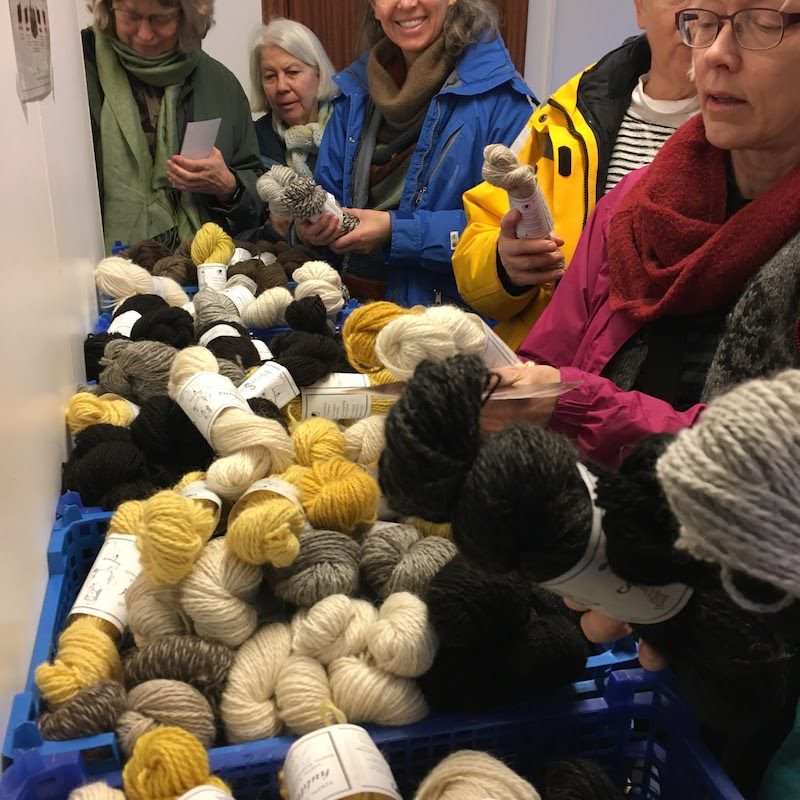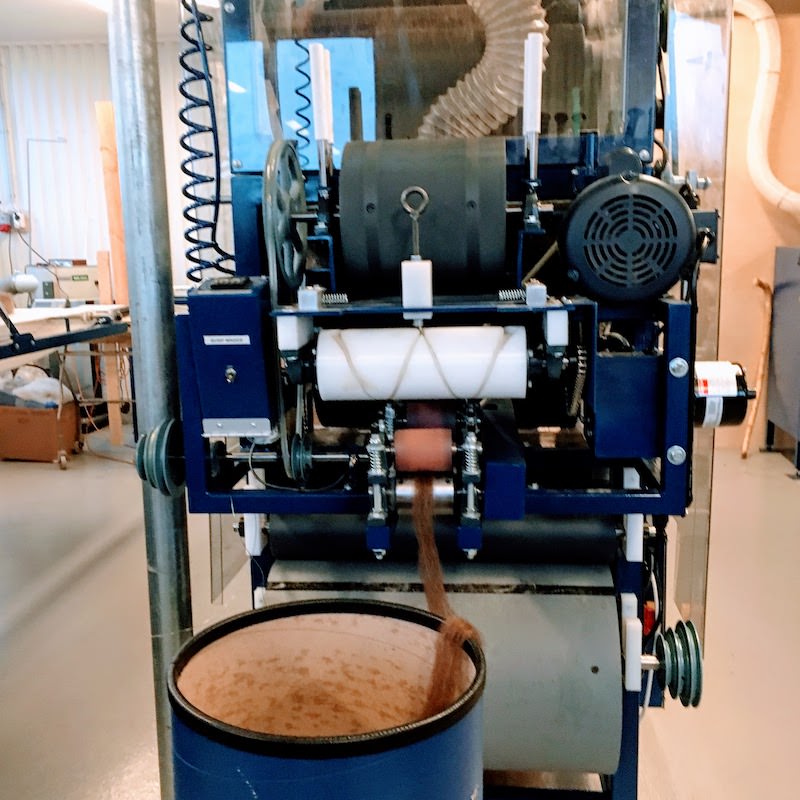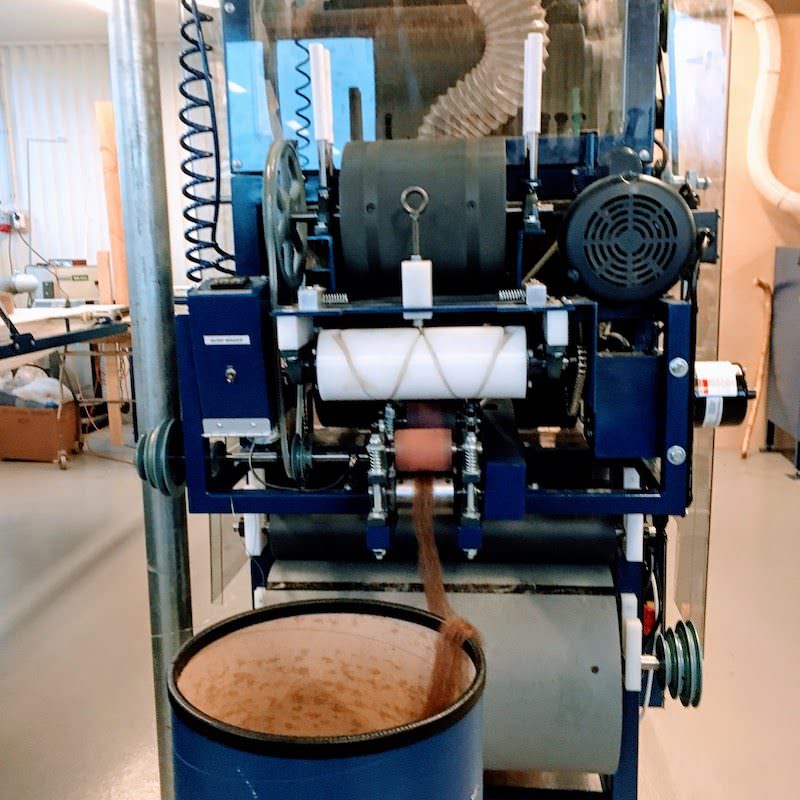 Even Icelandic cashmere is being made here… 💕😍😍😜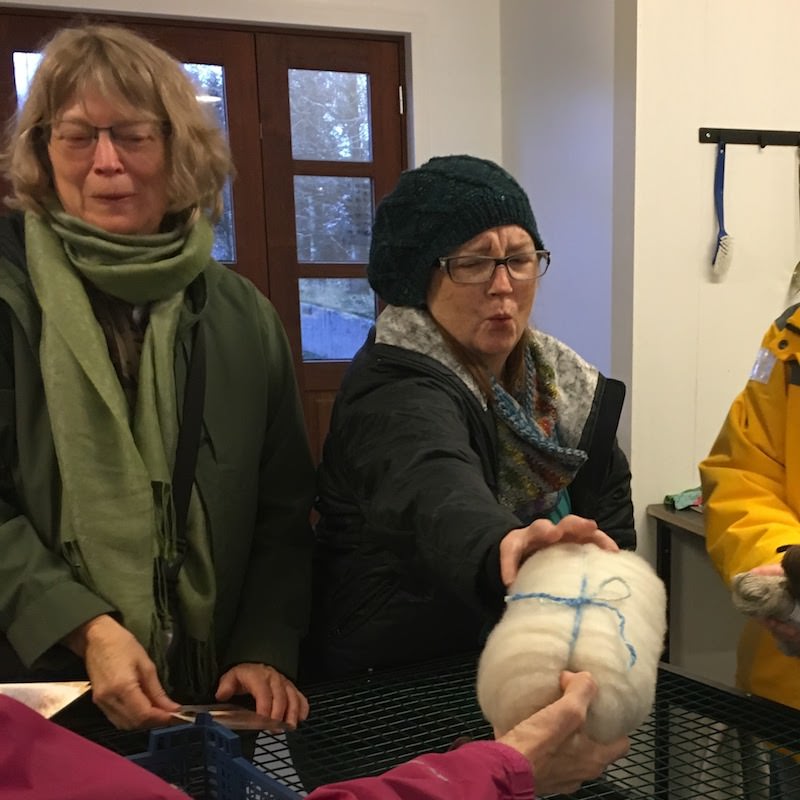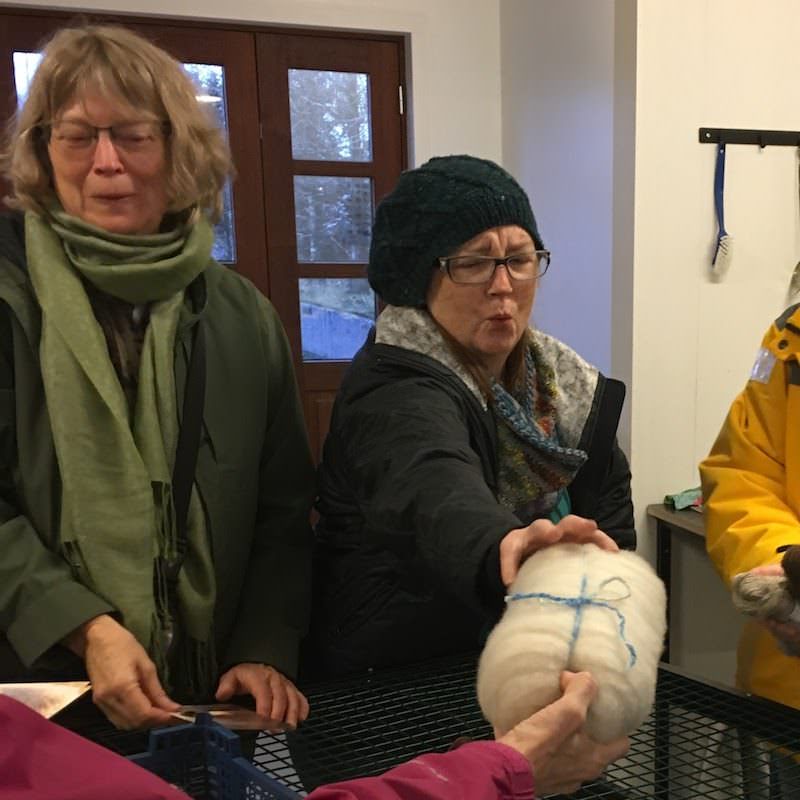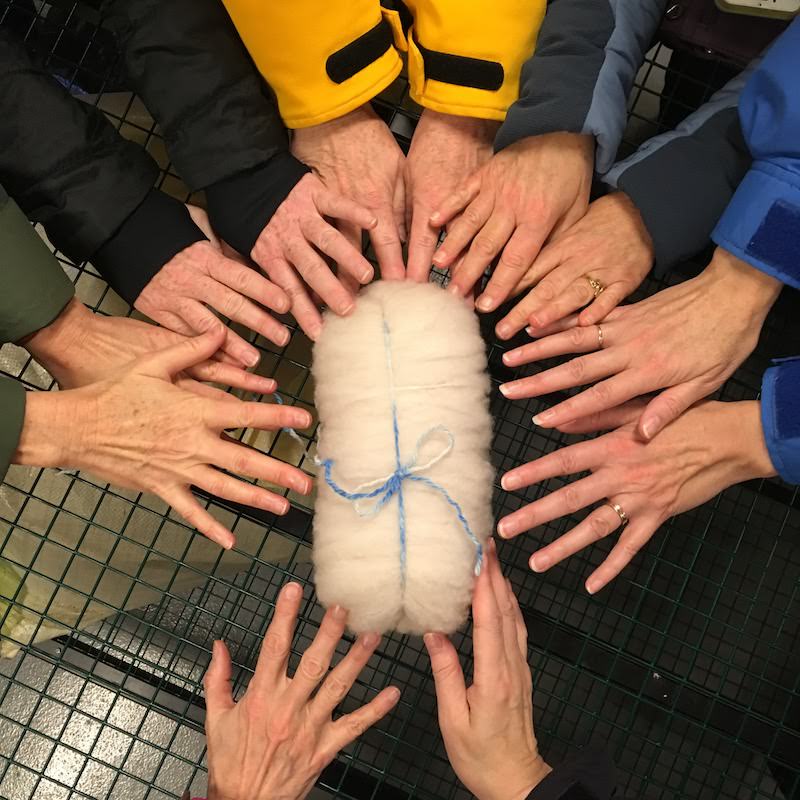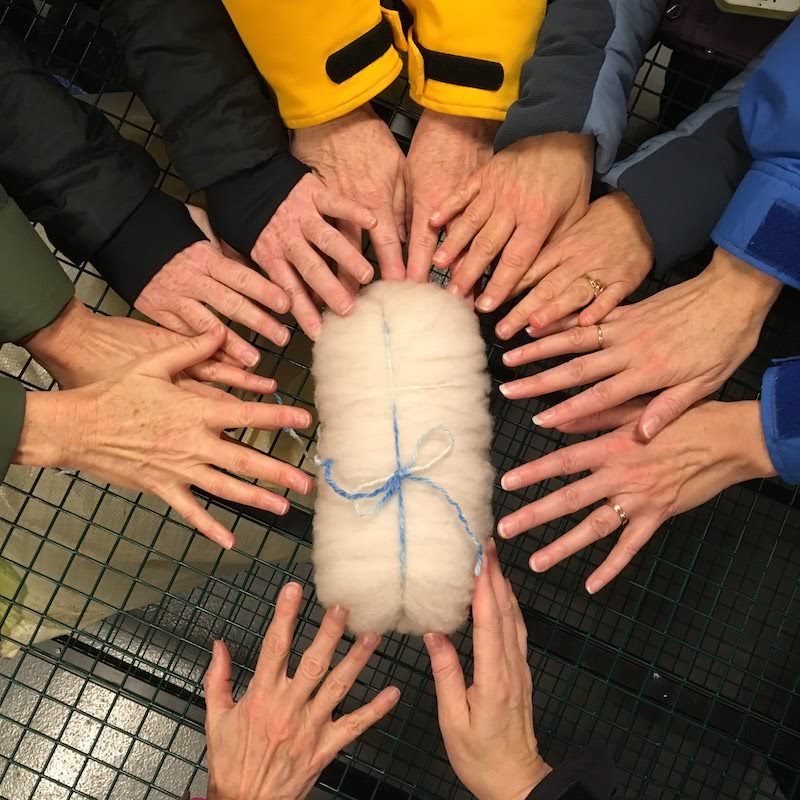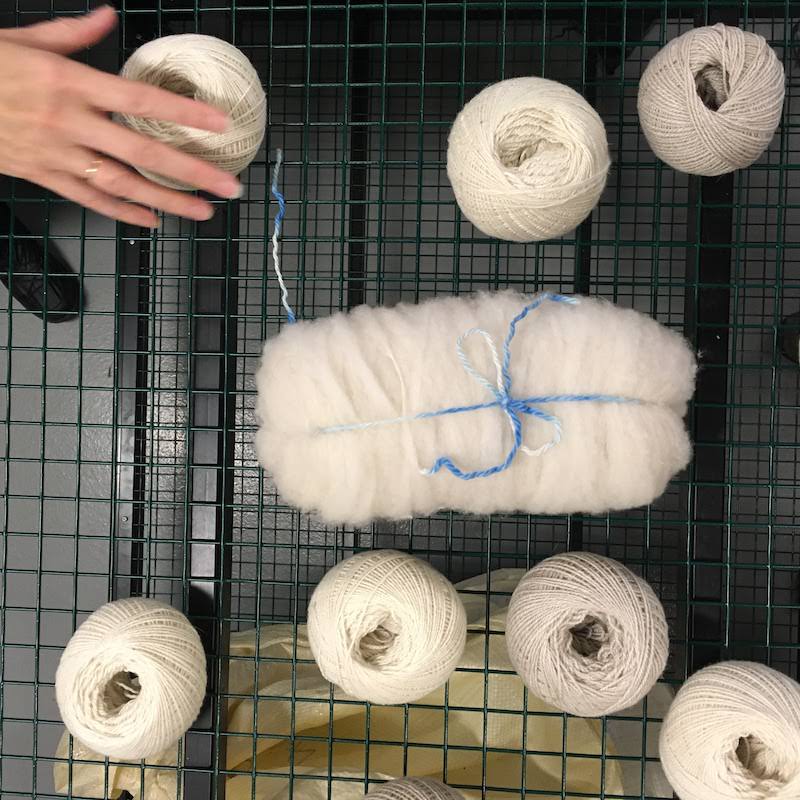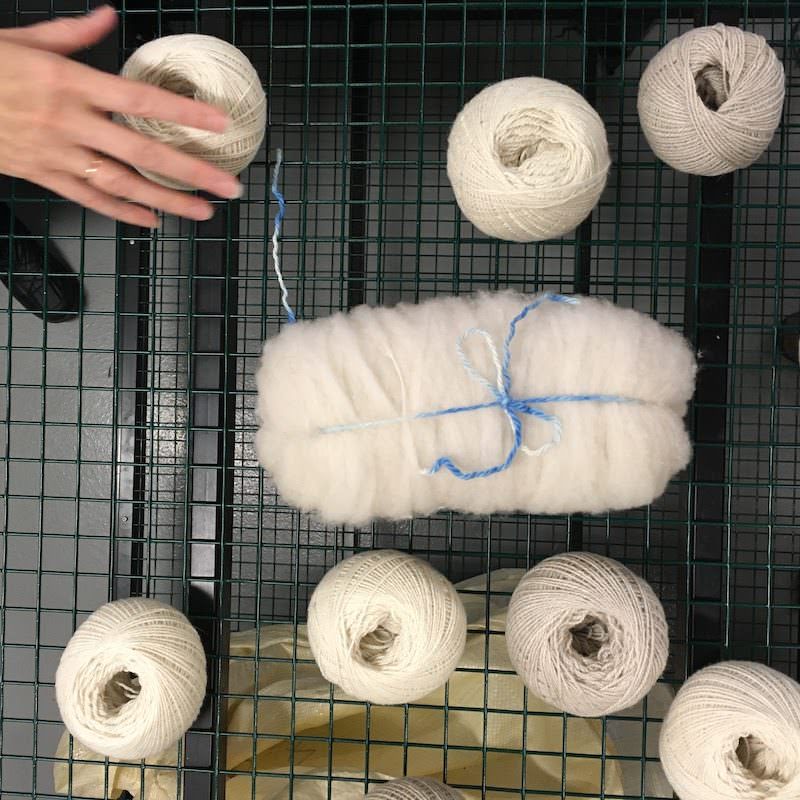 On our way back to Reykjavik, we shopped for my yarn, including the softest unspun lopi from Thingborg, visited a turf farm with a enviable chicken house and had a last coffee at my workspace, with more yarn shopping. I bought more fish skin buttons and can finally close (and wear in the cold) my black Fimmvörðuháls sweater.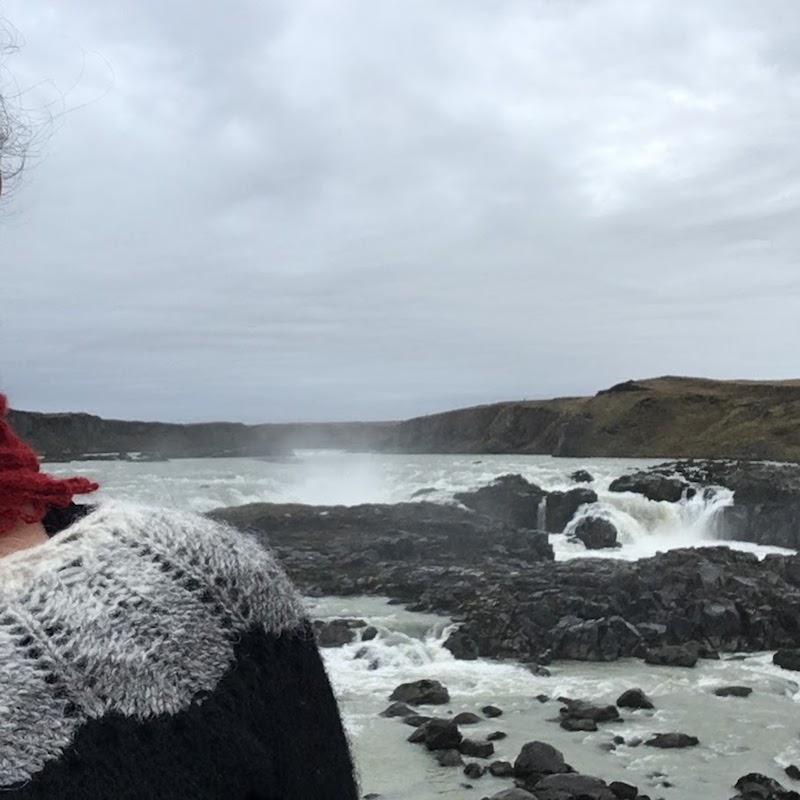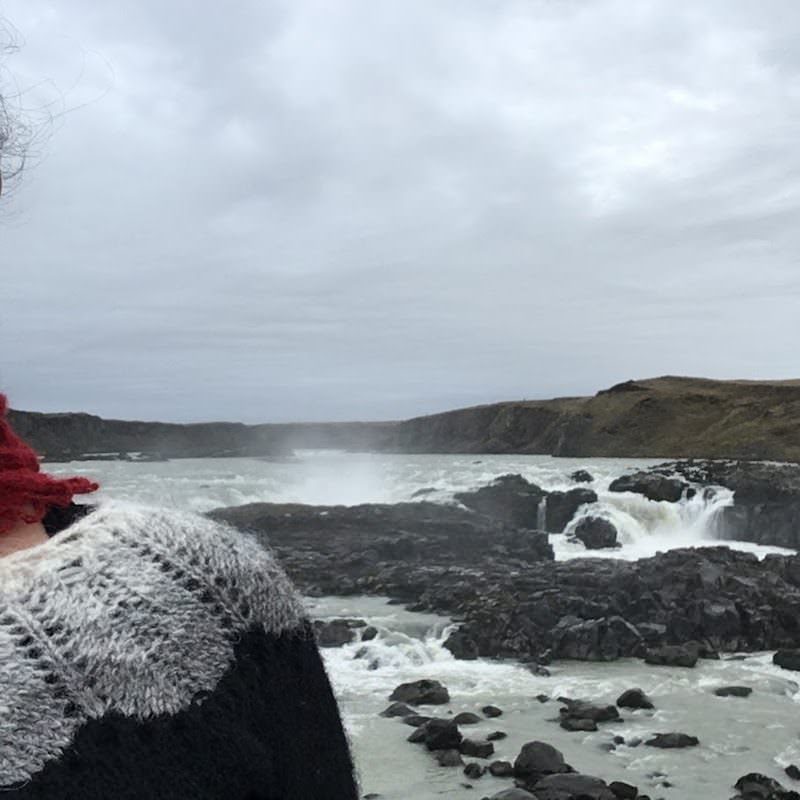 Thank you for all the good energy and Eyrún our cook for the delicious food! I'm also completely admirative that one of the participants with terminal cancer didn't let that stop him to come in the tour! What a lesson of life! Much much love!!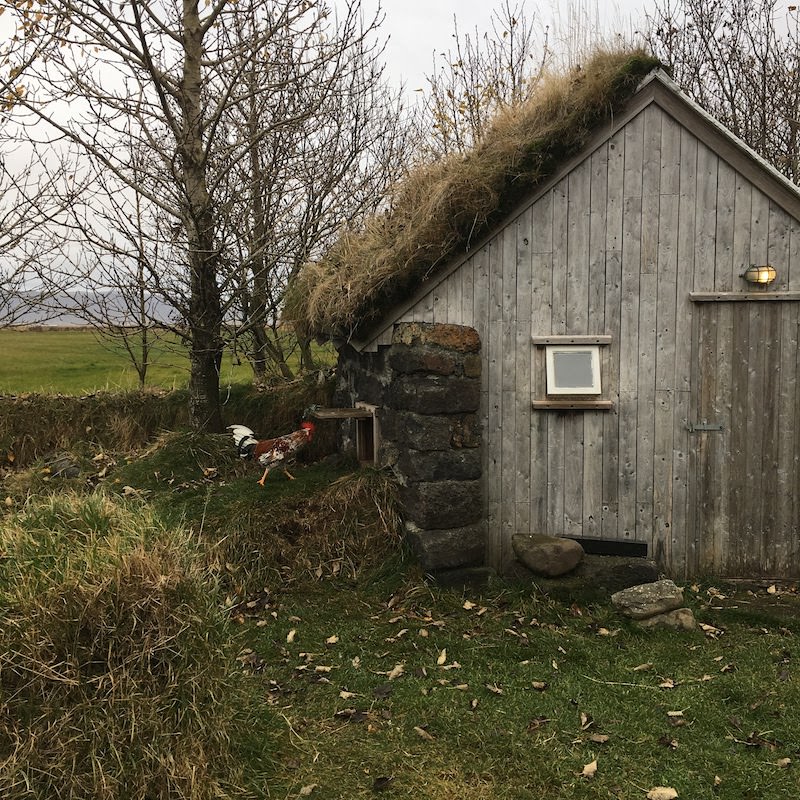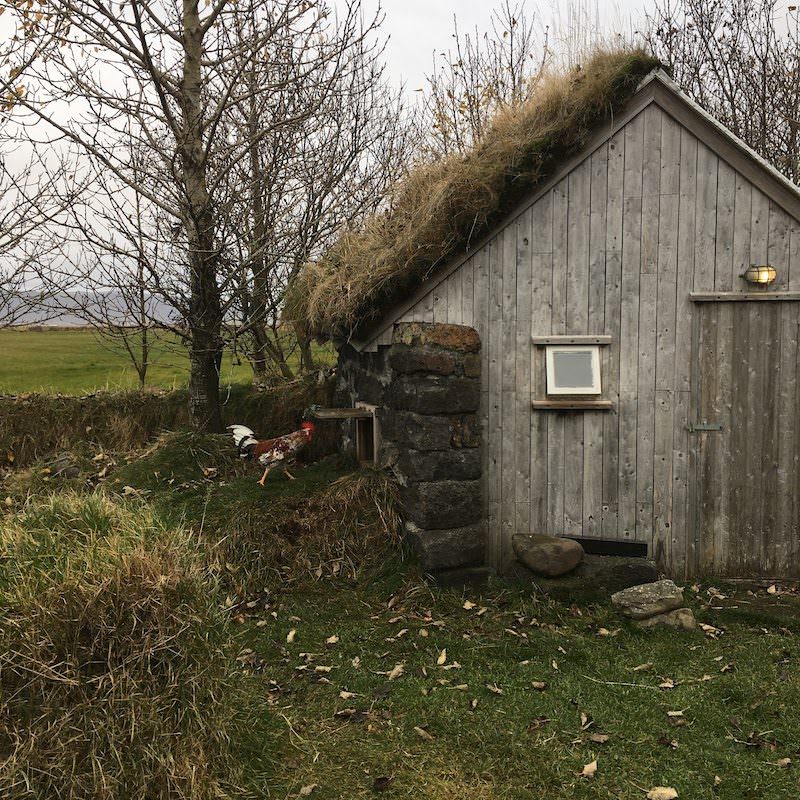 If you want to participate in the Knitting on Ice tour next year, click here.