The Spring Knitting and Waking Tour is a variation of my popular Spring Knitting Retreat. It involves 2 rather short walks. It was the first time I was having it and  the hikes were really a lovely addition!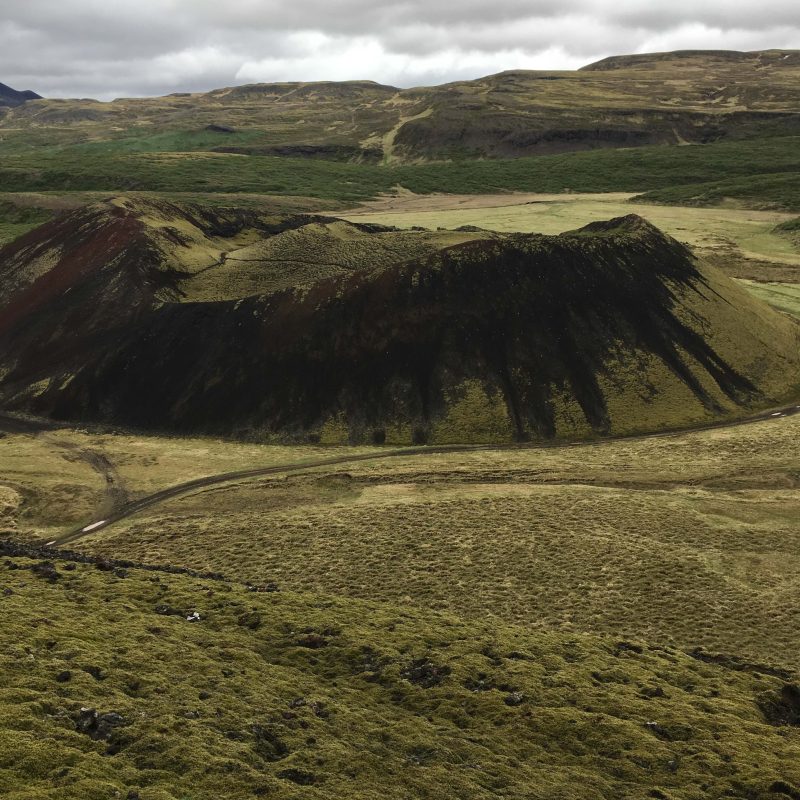 The first hike took us into a volcanic crater and to an Old sheep round up made of piled lava rocks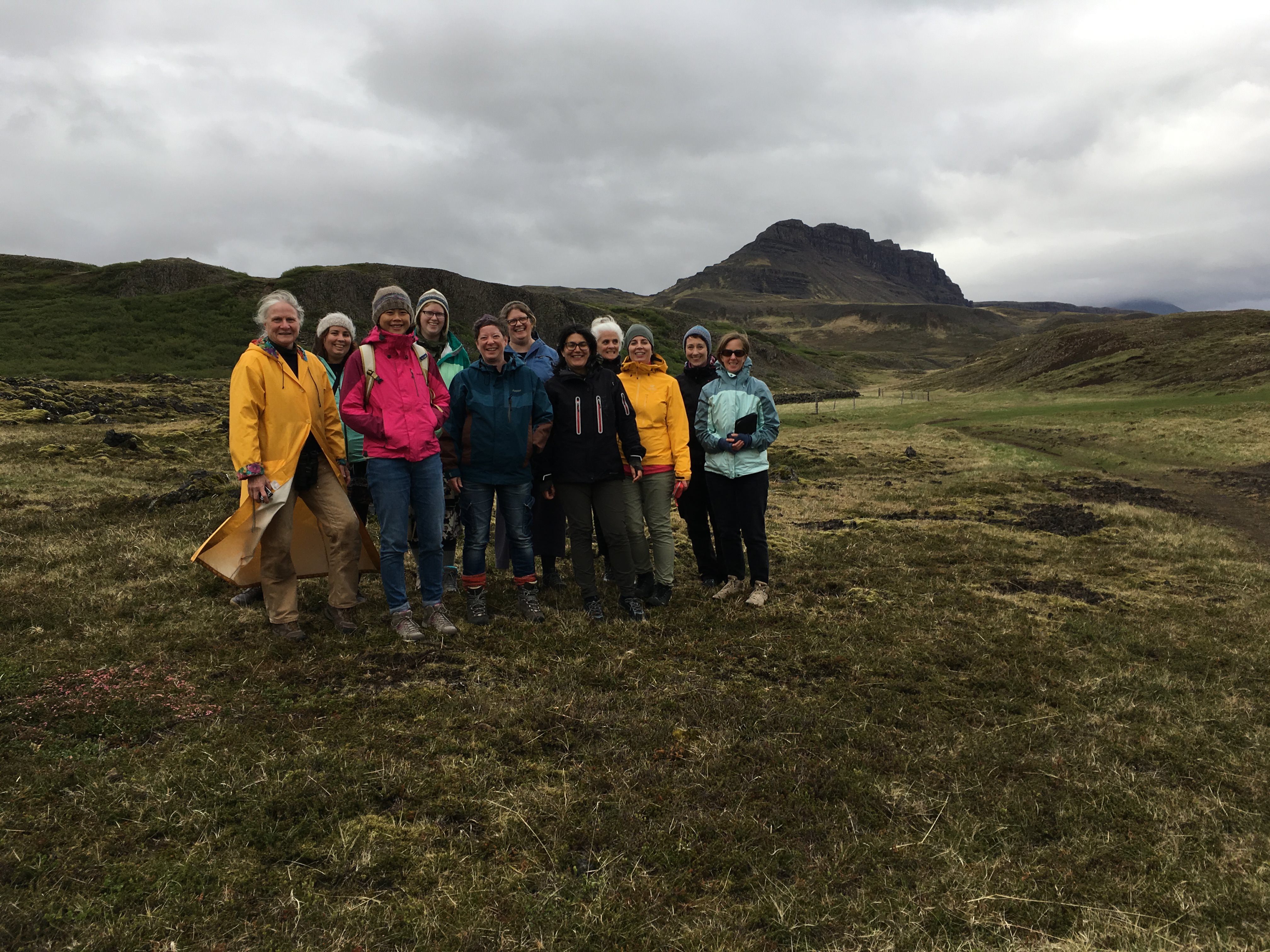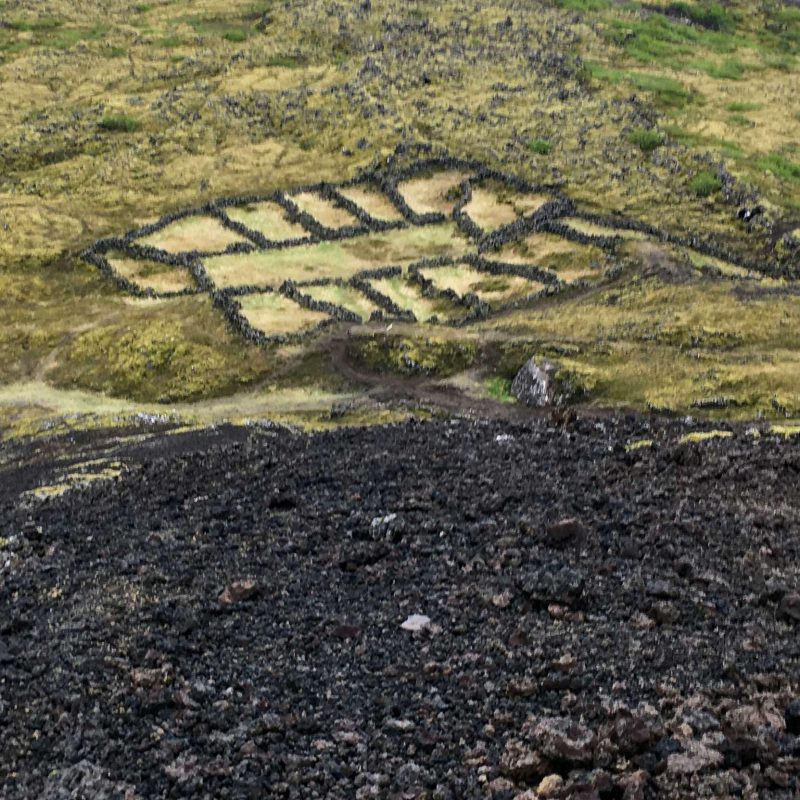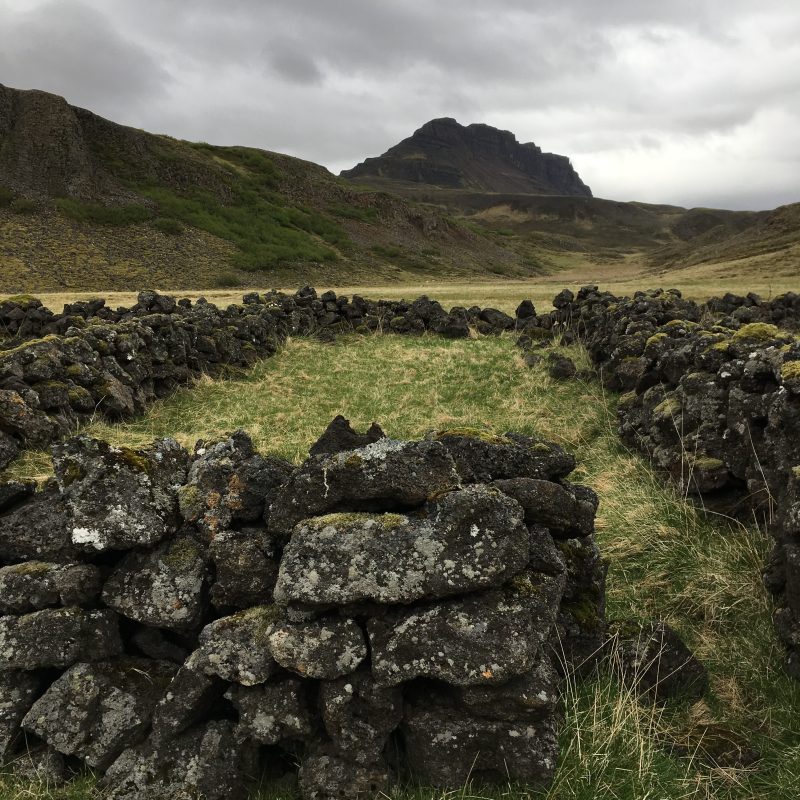 Blue berries in the making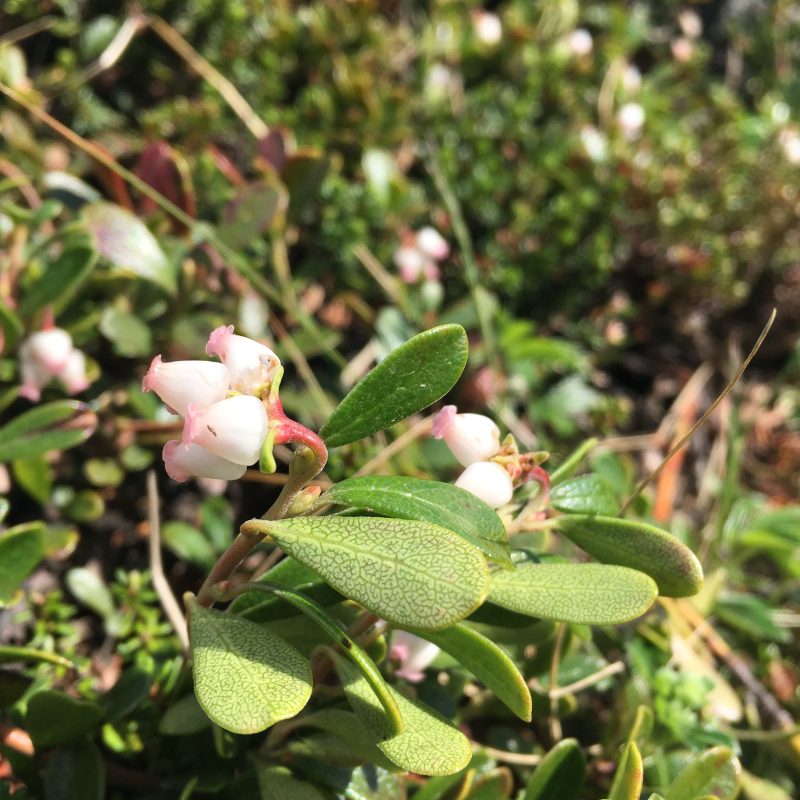 That day, after a wet morning and some yarn shopping, the sun joined us! I'm wearing my Gára cowl. You can see where I got my inspiration for it!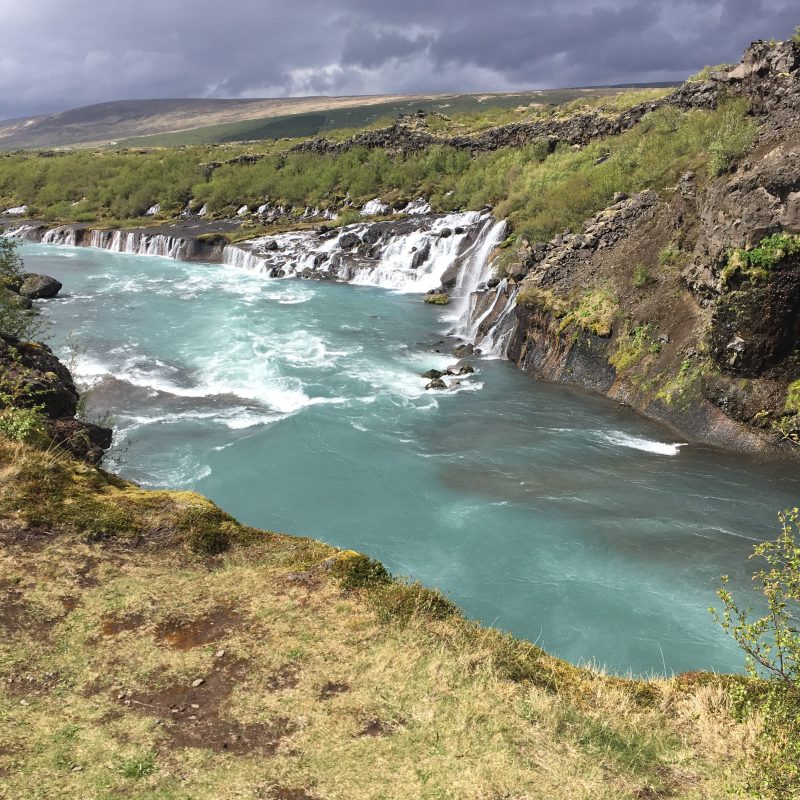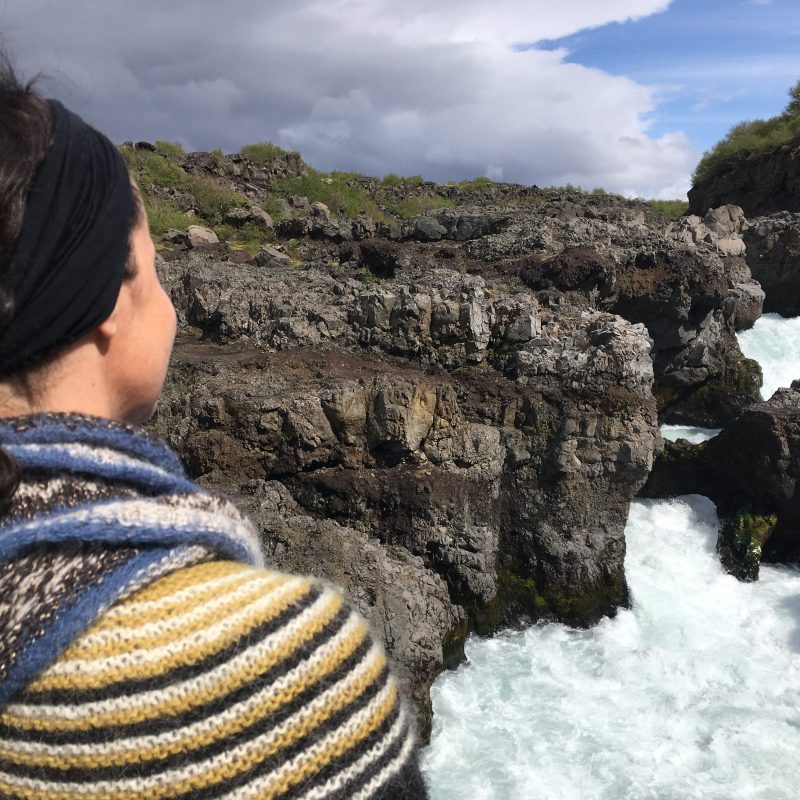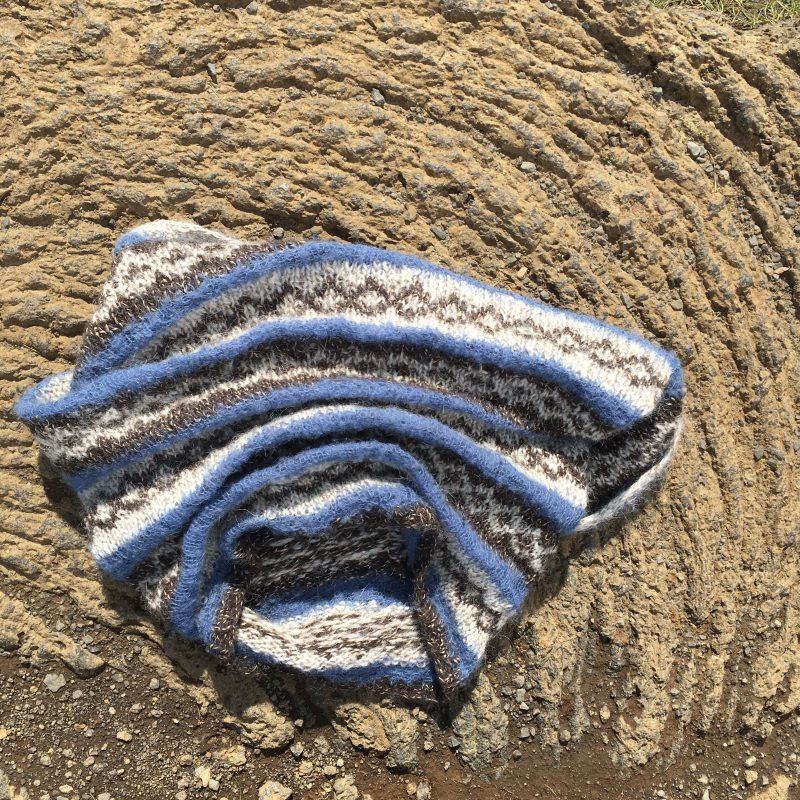 Cashmere goats and kids, so cute!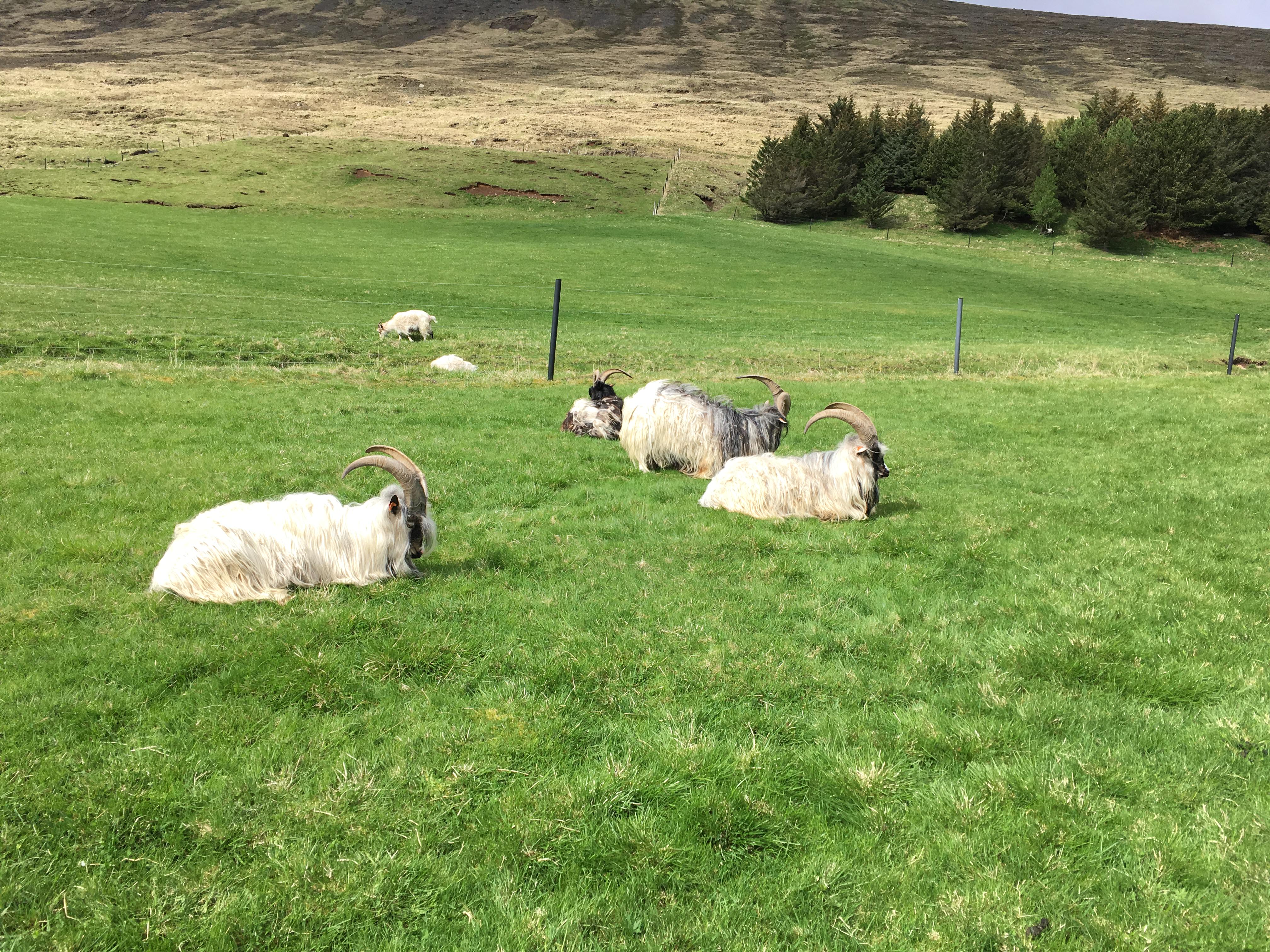 The pleasure of knitting with goats! I'm wearing my Lopi Affection sweater and I'm knitting a Flowerpot coat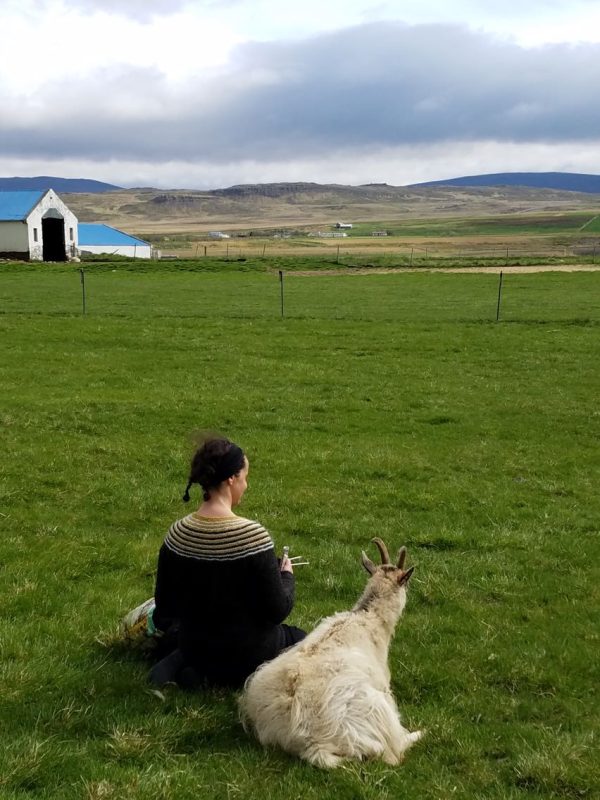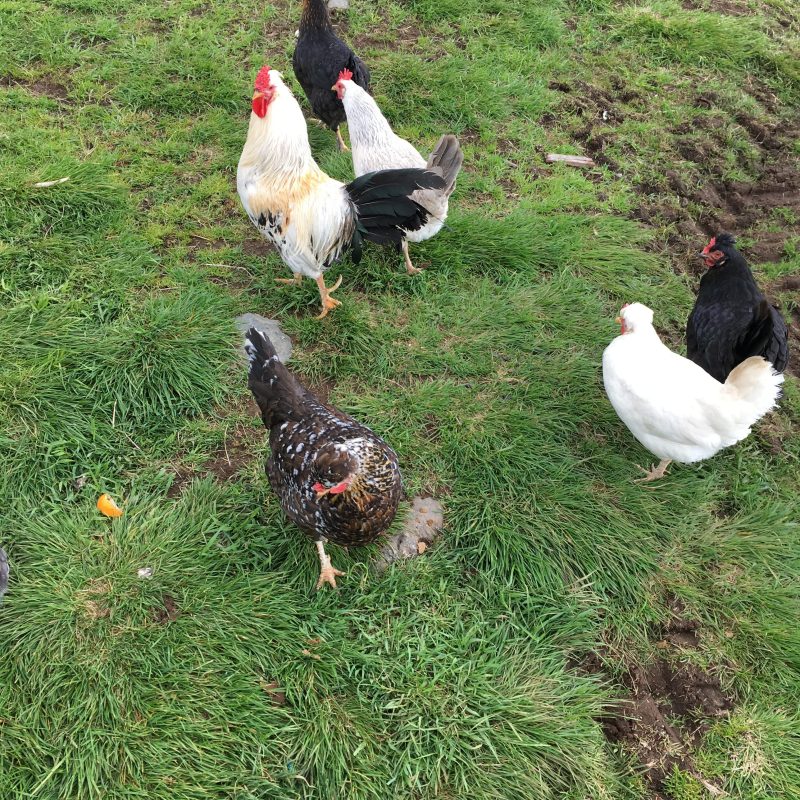 Refreshing hike during two knitting sessions! In the background, you can see the volcano we explored earlier in the week.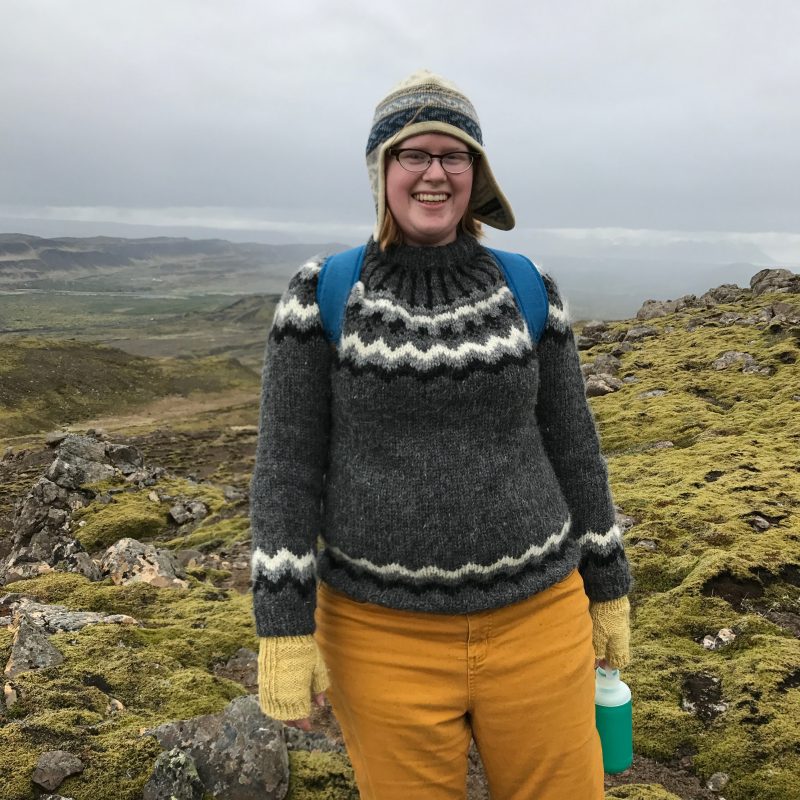 During the tour, we visited the Textile Museum and had the privilege to be the first to discover t  he fantastic temporary summer exhibition this year – it was set up on Sunday and the Museum will officially open on June 1st. Those who have been following me for a while will recognize the amazing knitted lace dresses of Aðalbjörg Jónsdóttir – my pattern book is still a wip but is slowly coming together…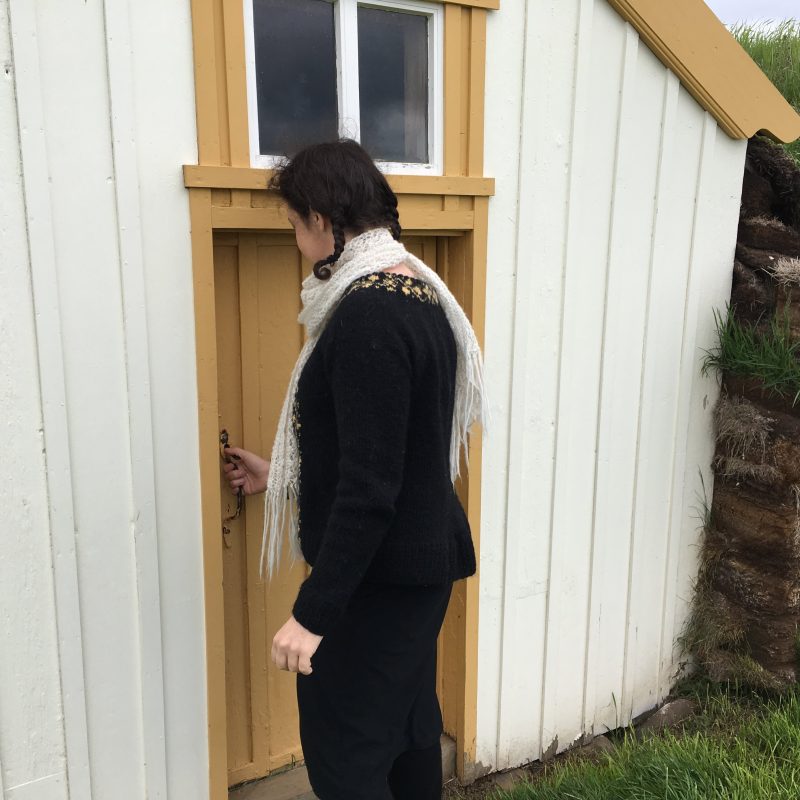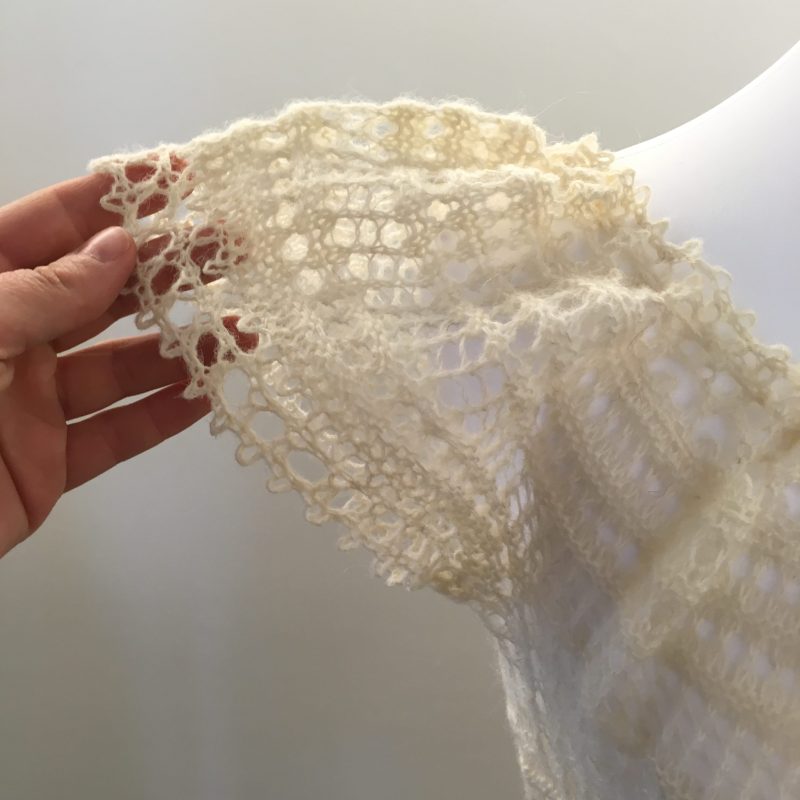 The girls chatting in the hot tub with Theodora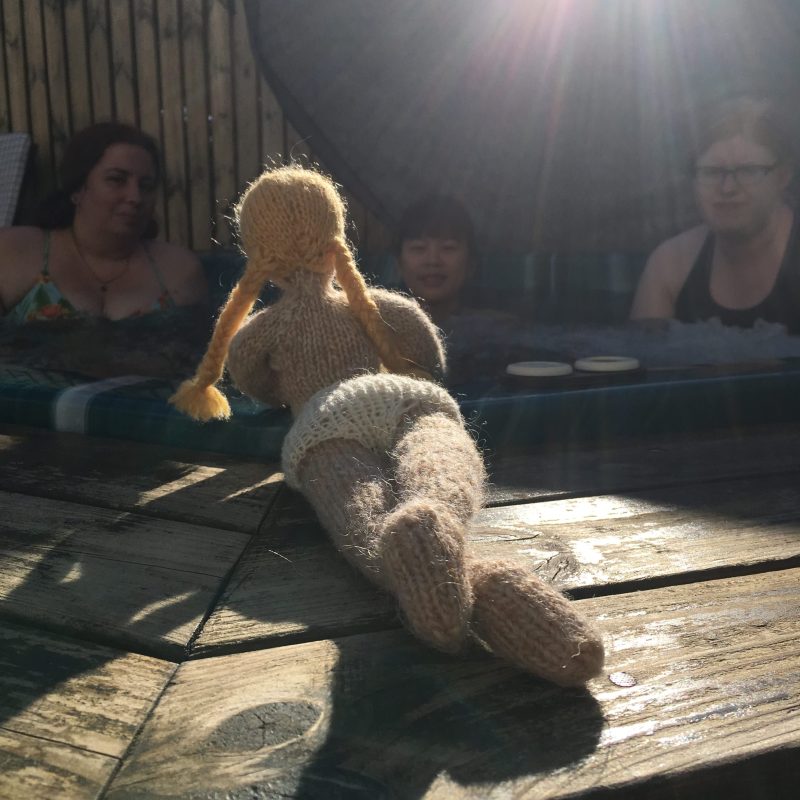 That day at the tannery, I was very tempted to take a nap on sheep skins…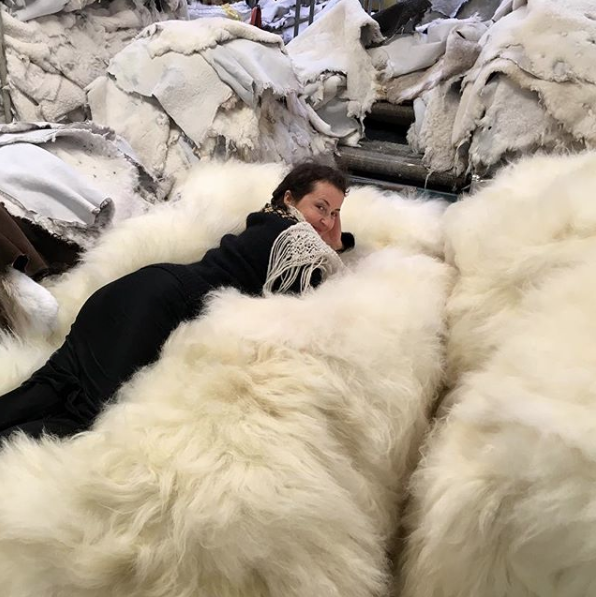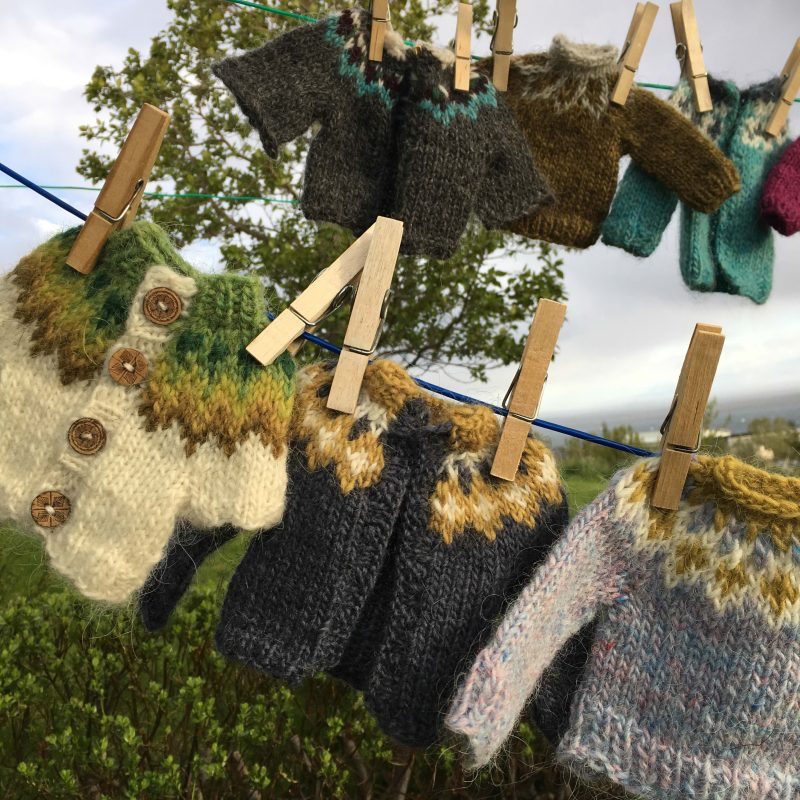 Theodora knitting in the lovely garden of our guesthouse…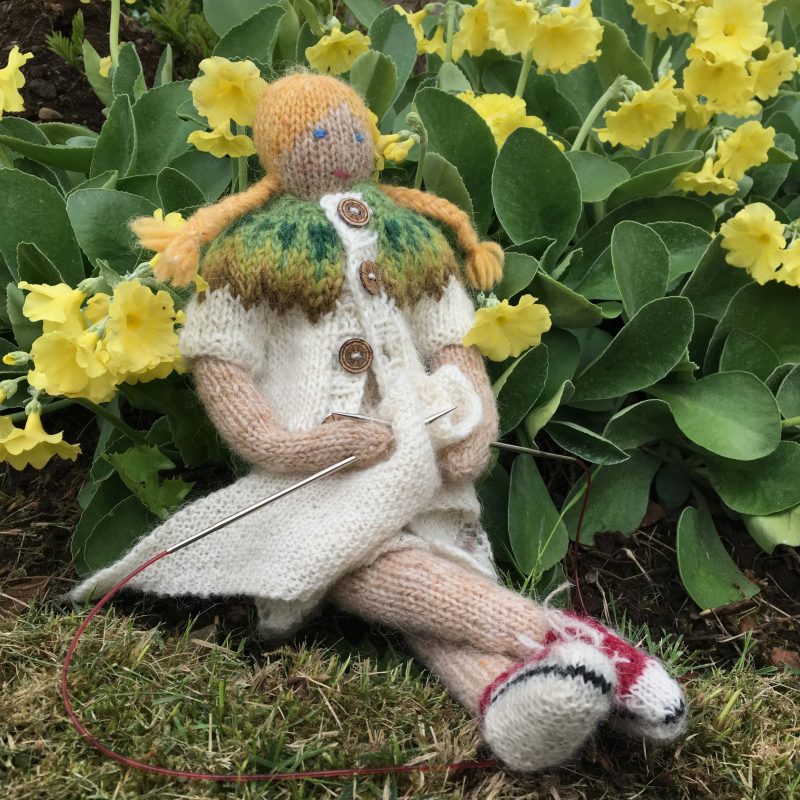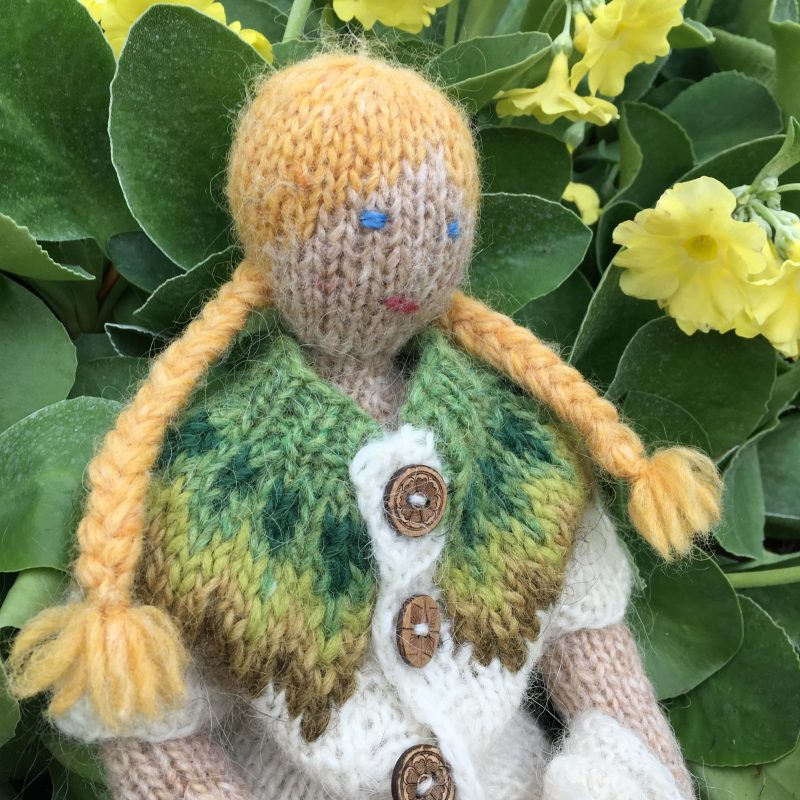 On the last day, we visited the Istex mill factory, where lopi is made: double cream anyone? Any perfume?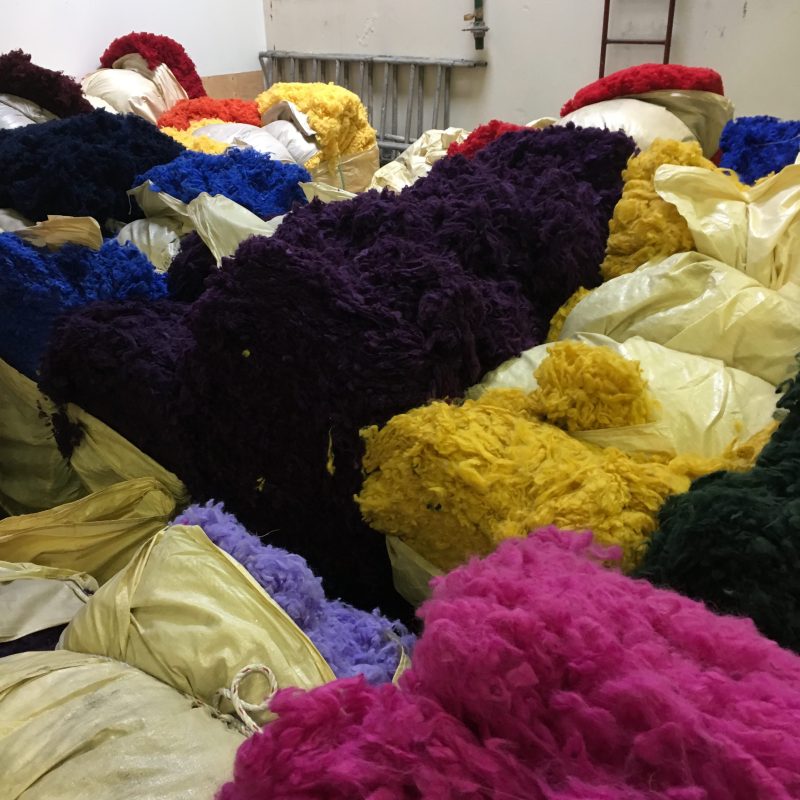 And they were 12 little lopi sweaters knitted during the tour …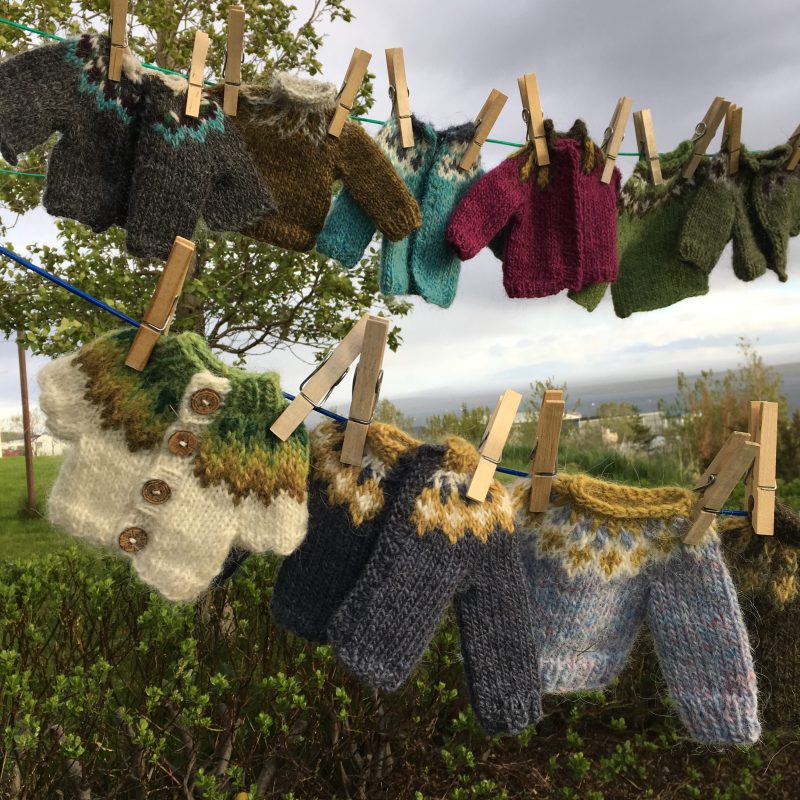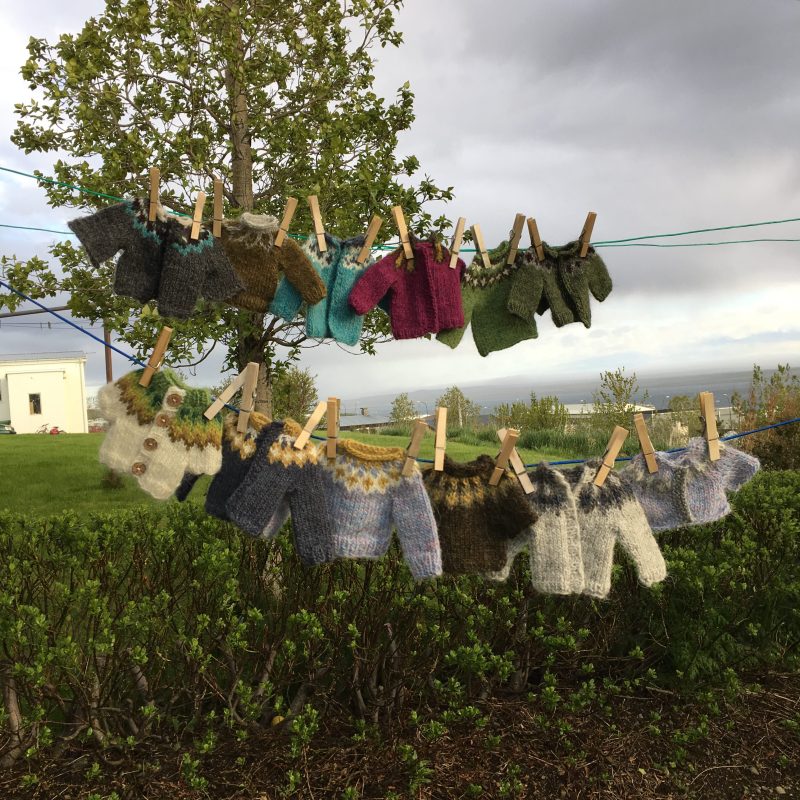 Want to join next year? Have a look here.
Cet article est également disponible en : French Icelandic