It was such a joy to come again to this amazing valley after the covid break! I took so may pictures, like I´ve never been here before! 😅
The knitting theme for the Hiking and knitting tour under the Midnight sun is the traditional Icelandic mittens. Links to my handknits at the bottom of the post!
We started our journey by driving to the North of Iceland with a few woolly stops. You may recognise 4 knitters who have already come in a tour with me!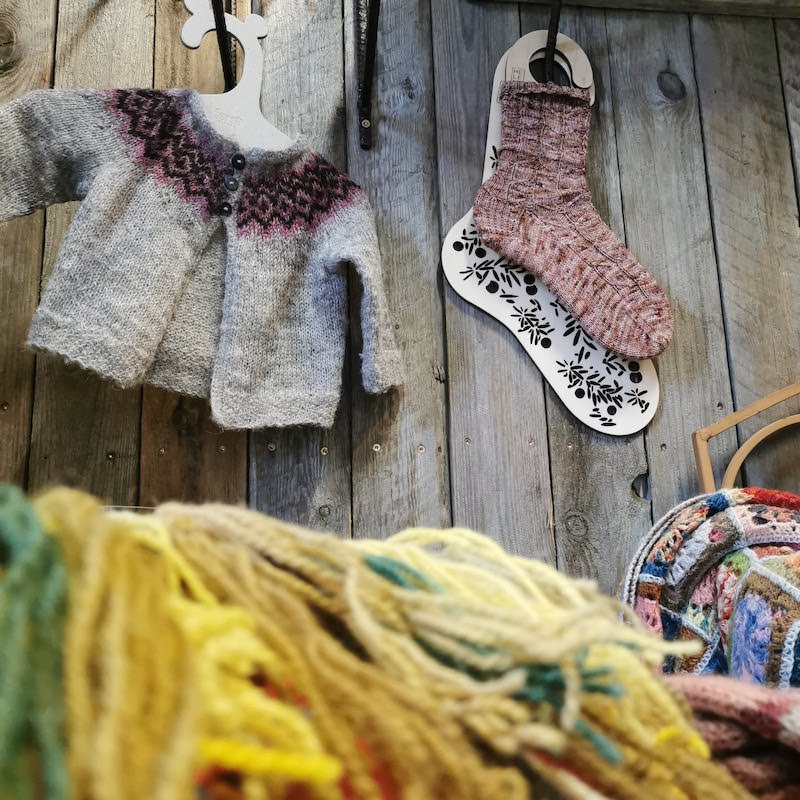 A little Gilipeysa on the wall and a Krækiber sock blocker!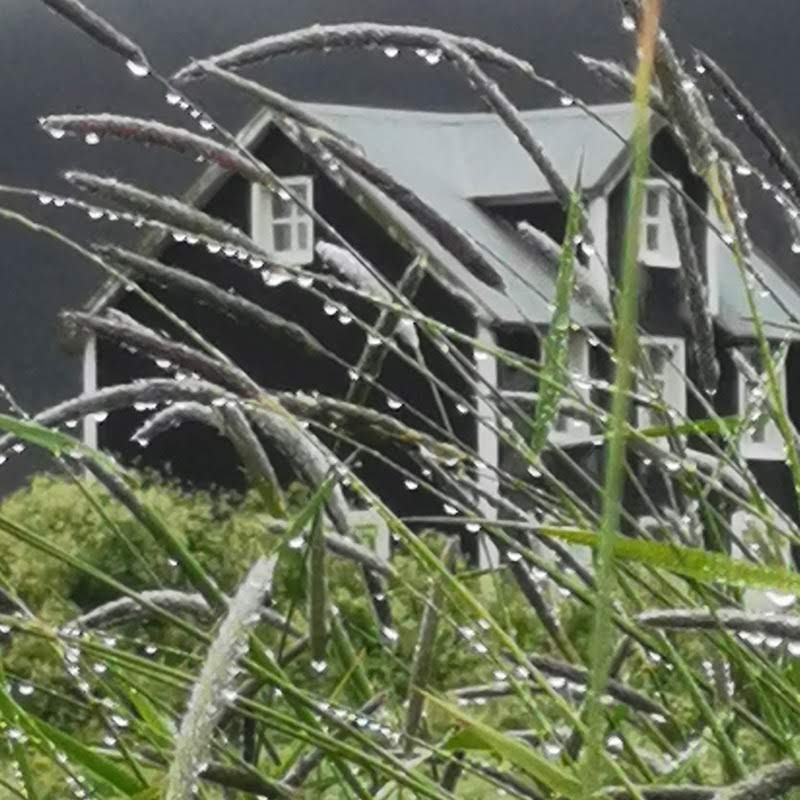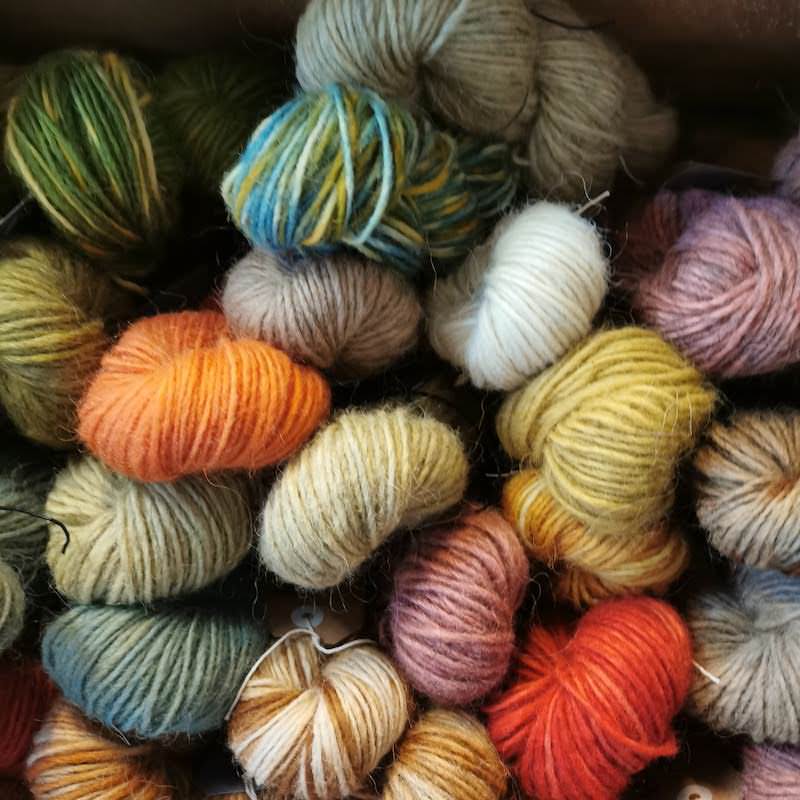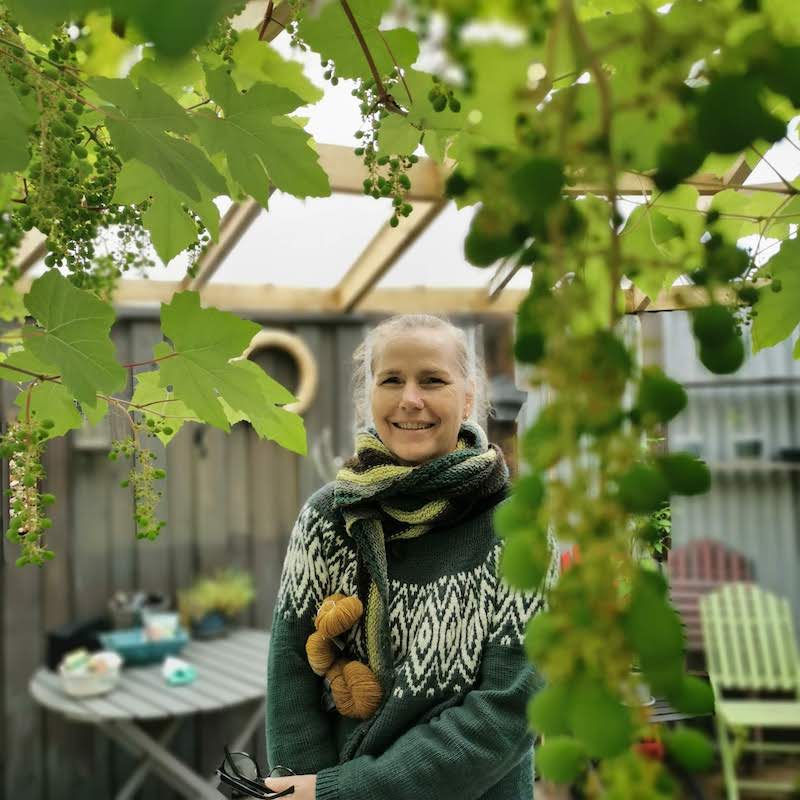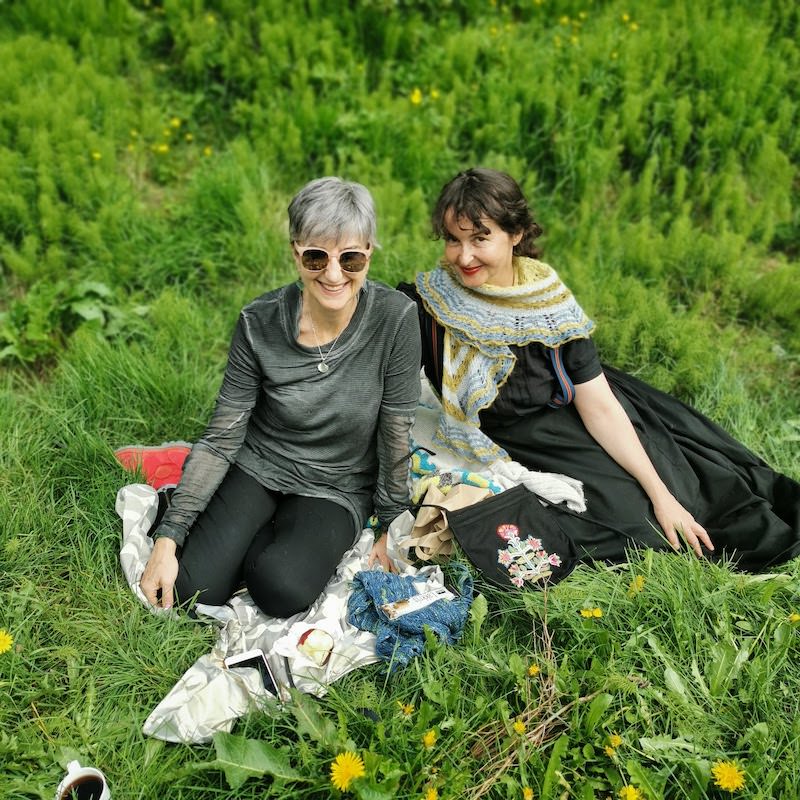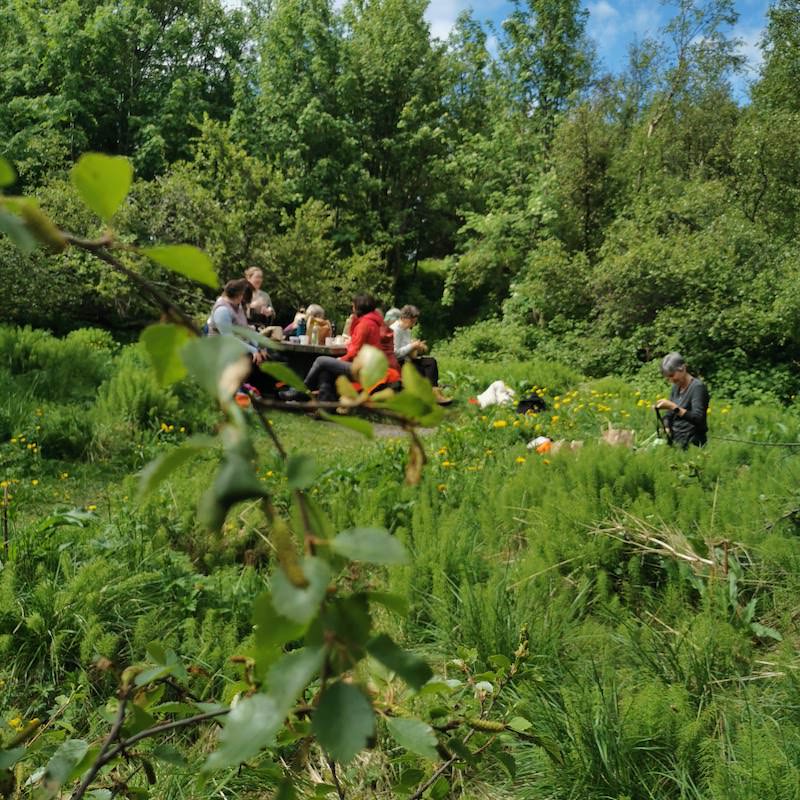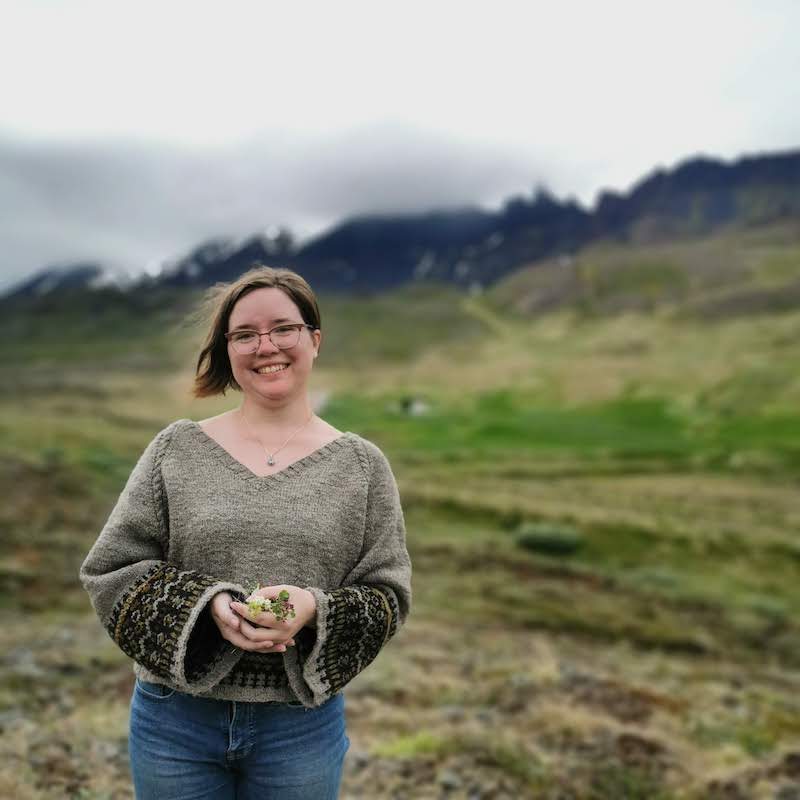 The wondrous world of Lene ❤️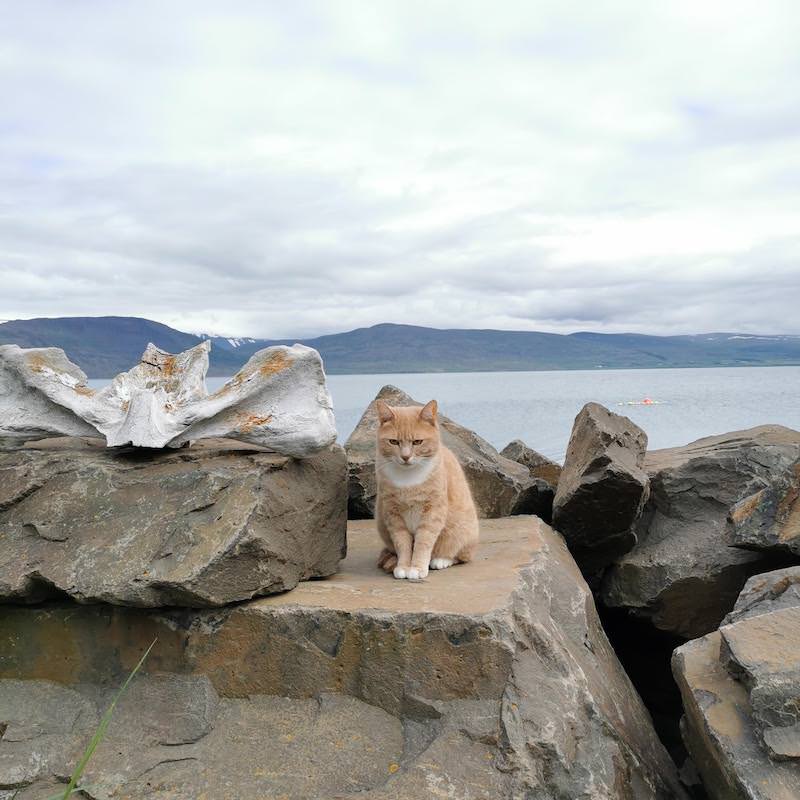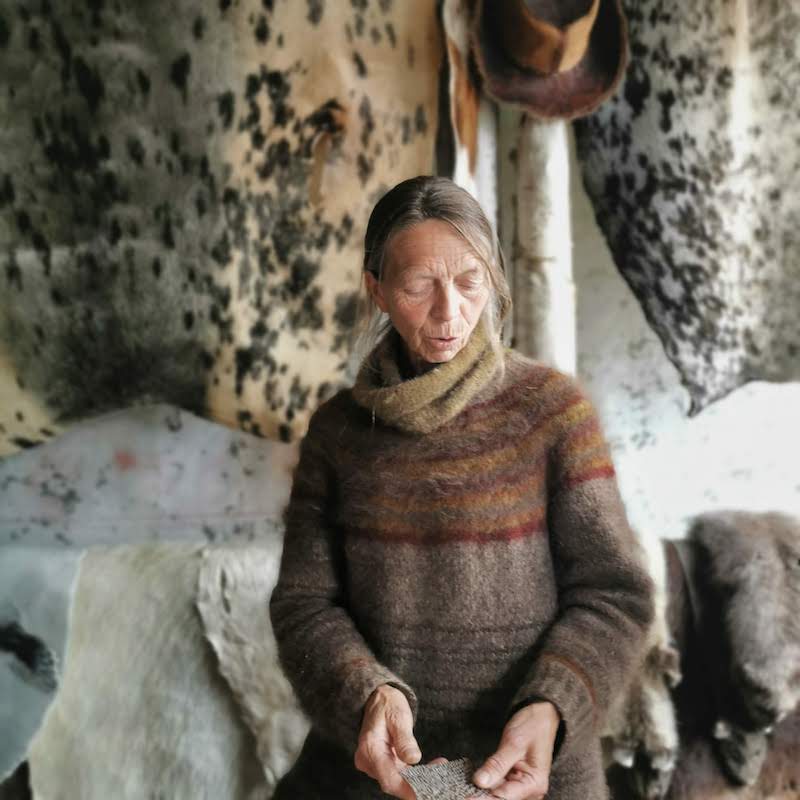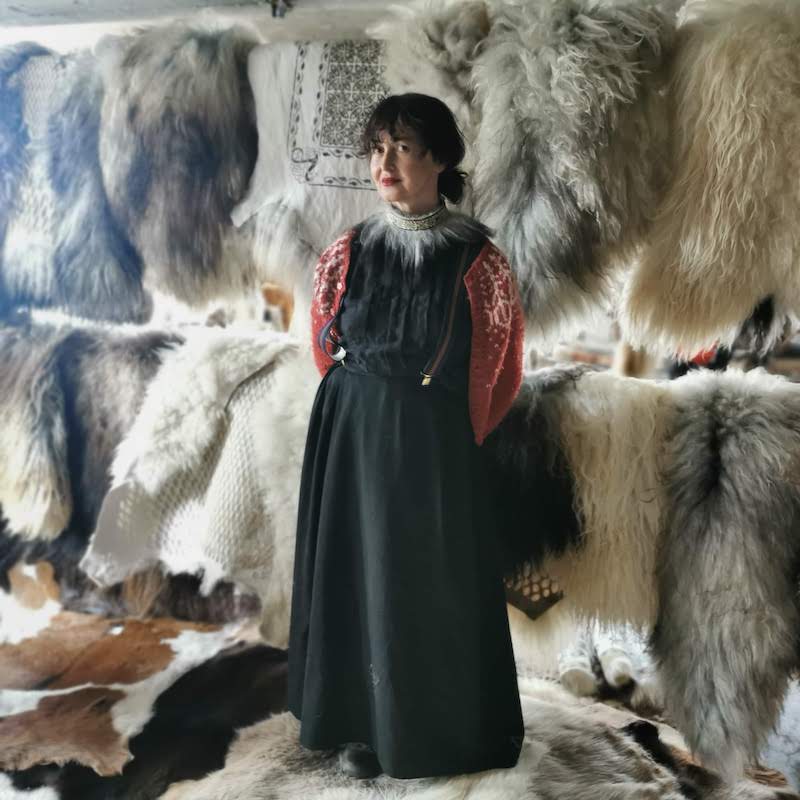 A day hike punctuated by knitting breaks with … a view, and what a view!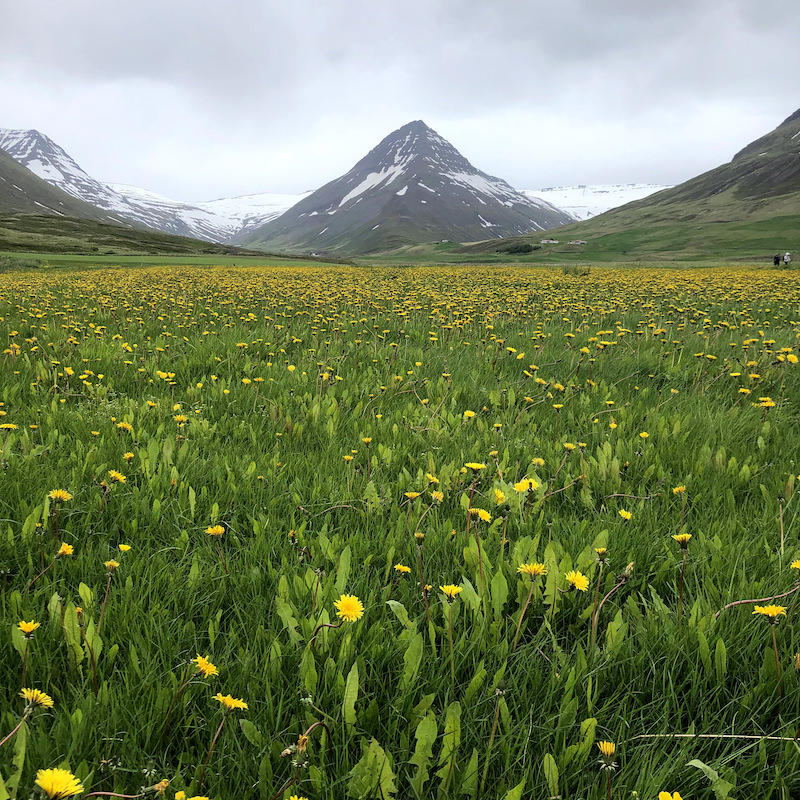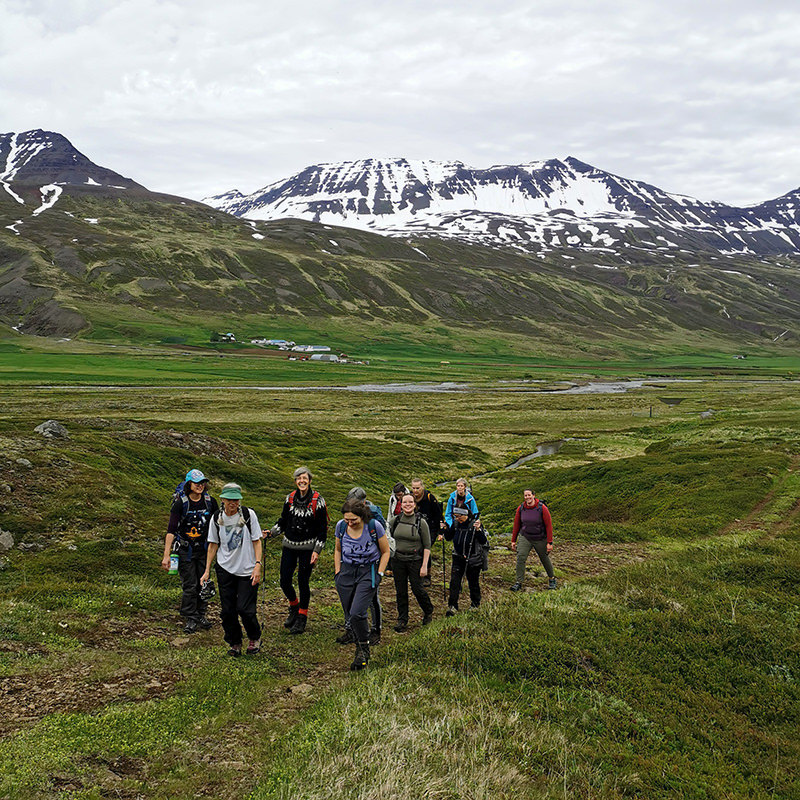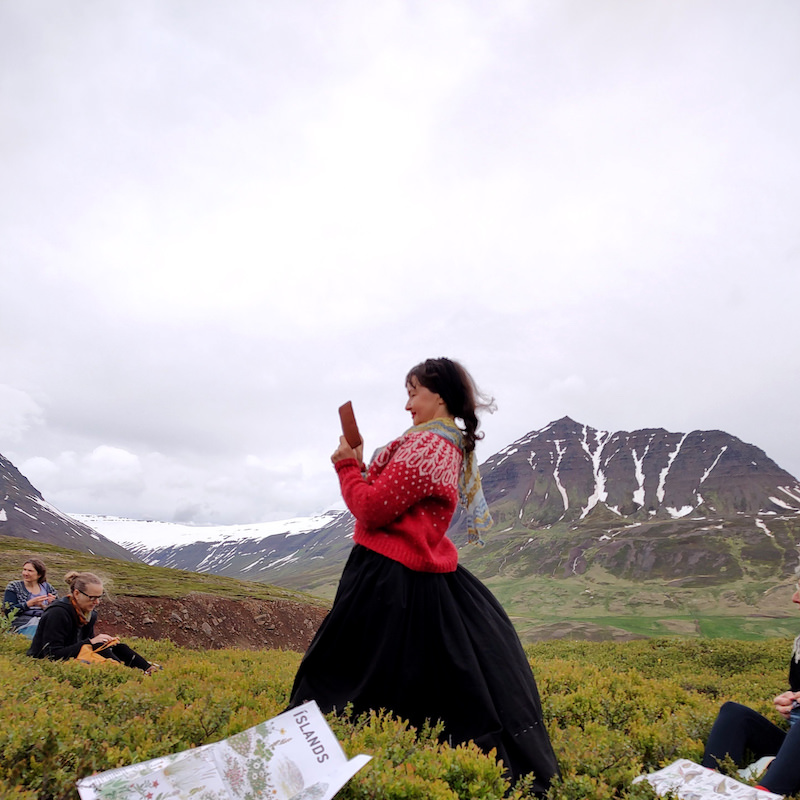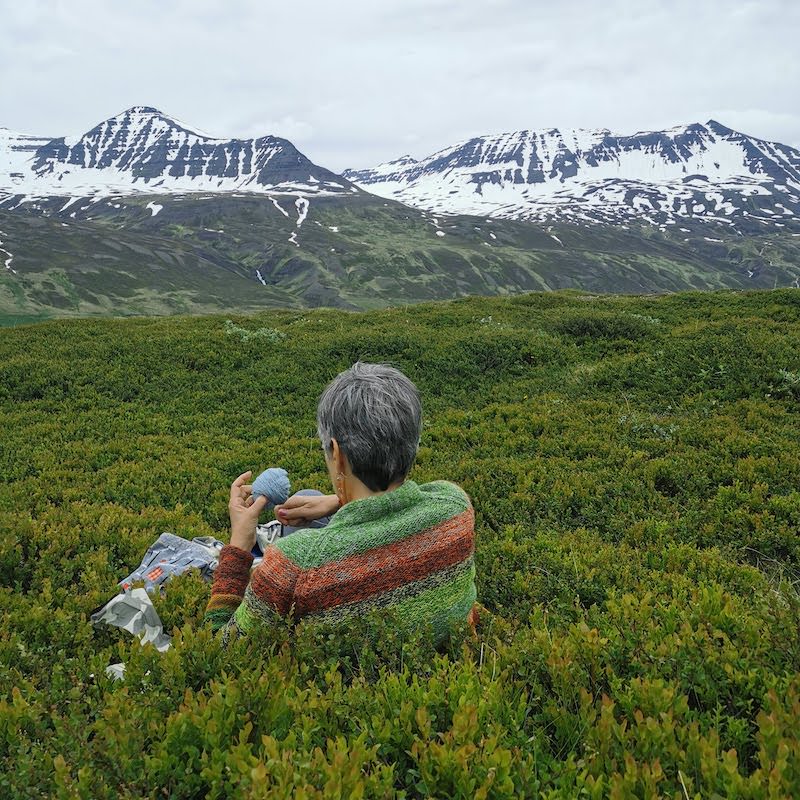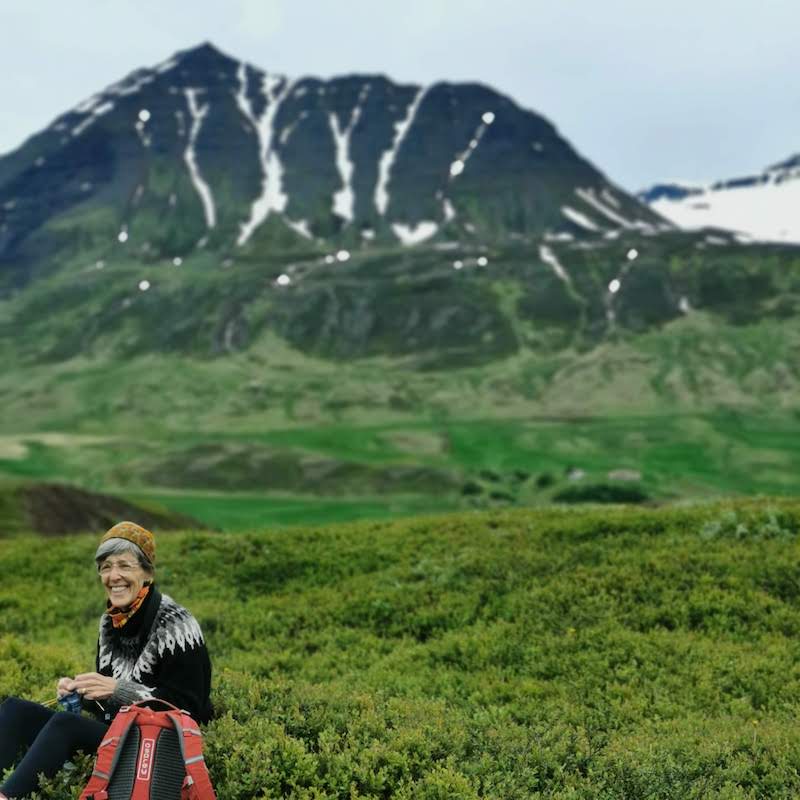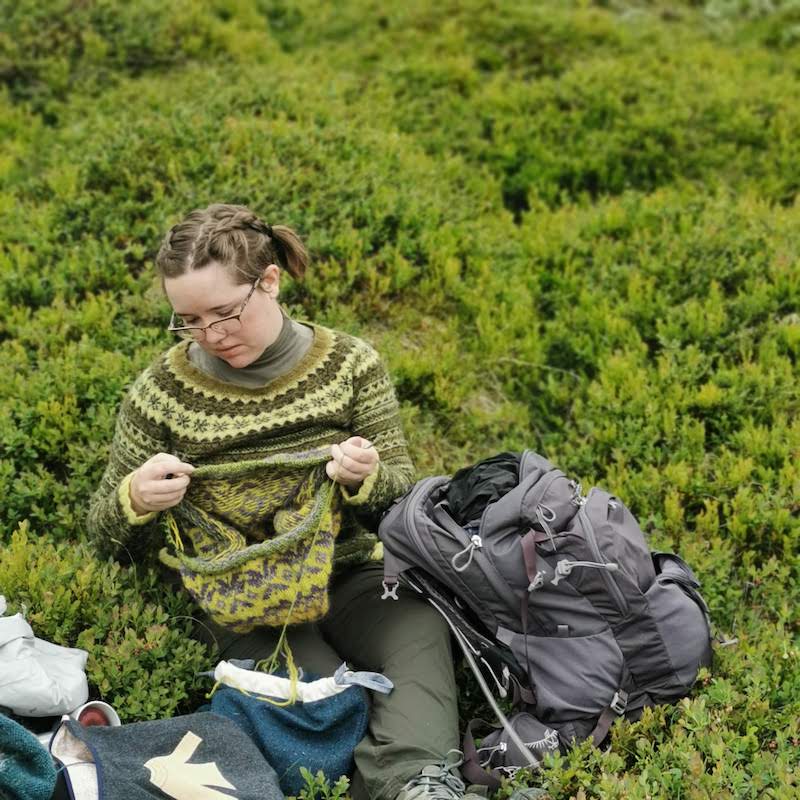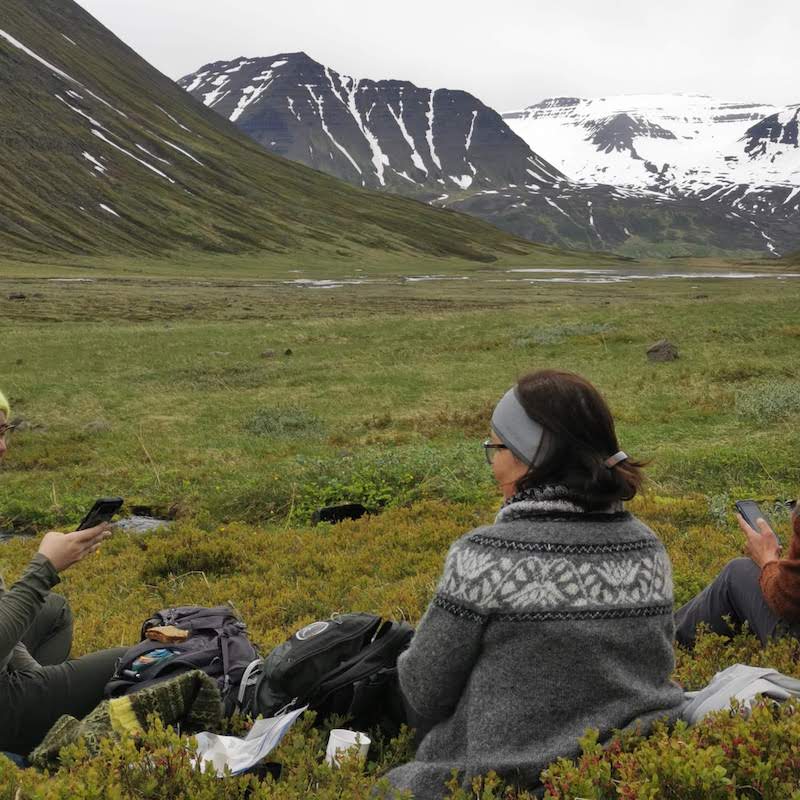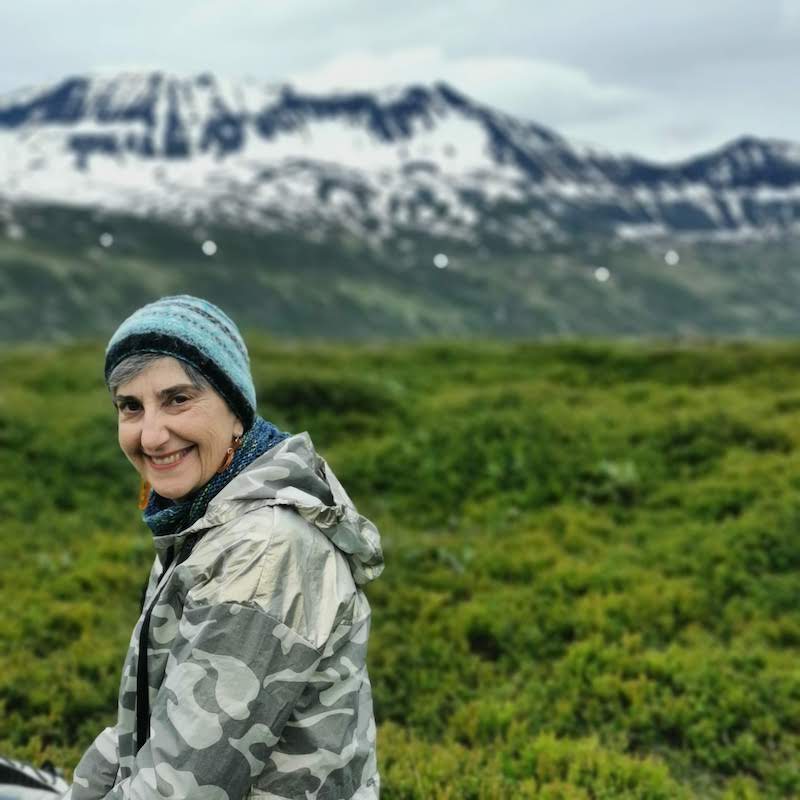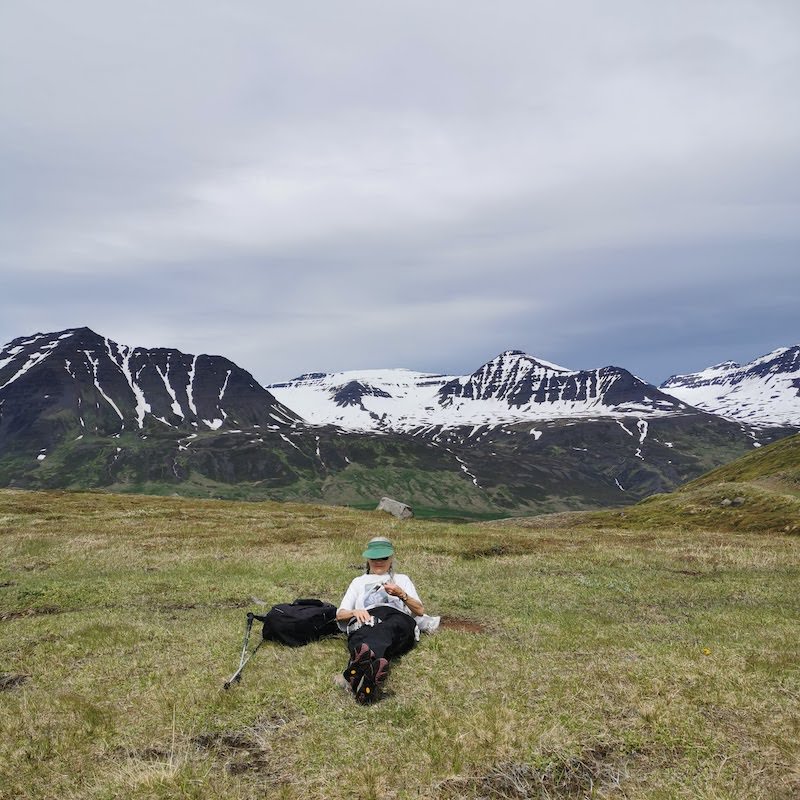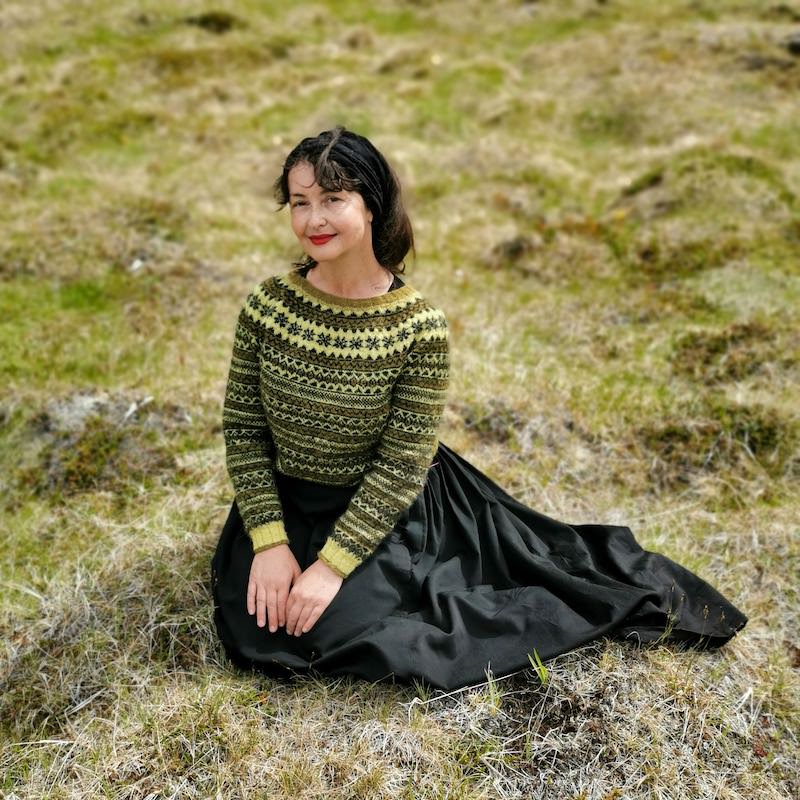 Followed by an intense knitting workshop and good food.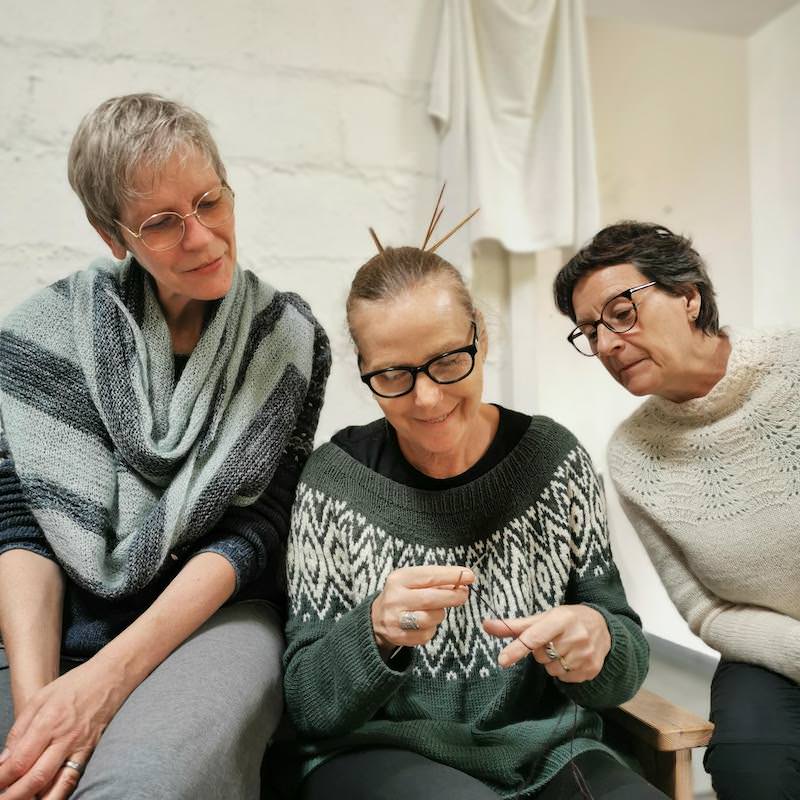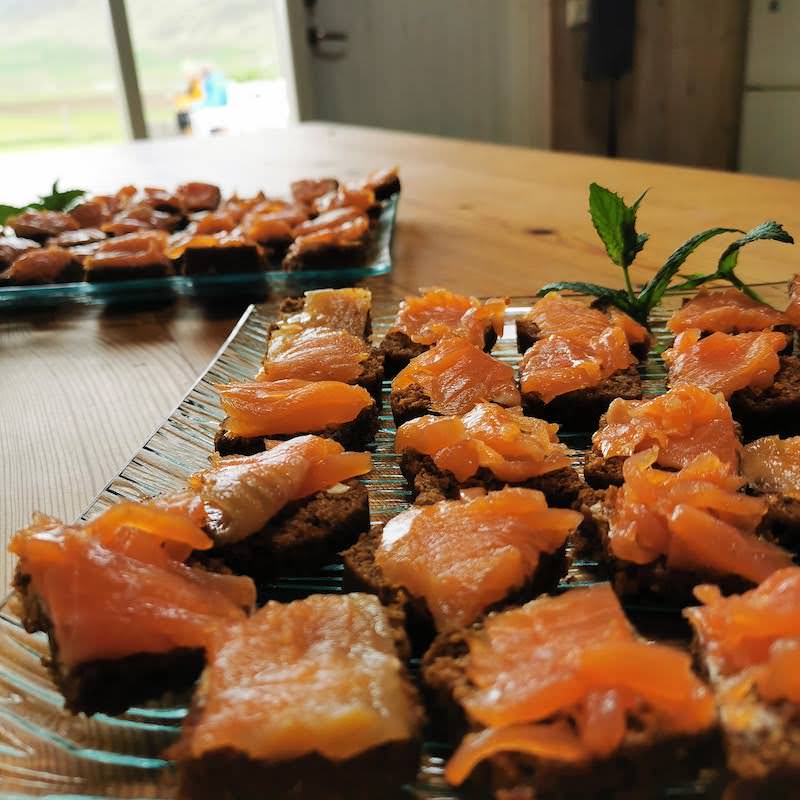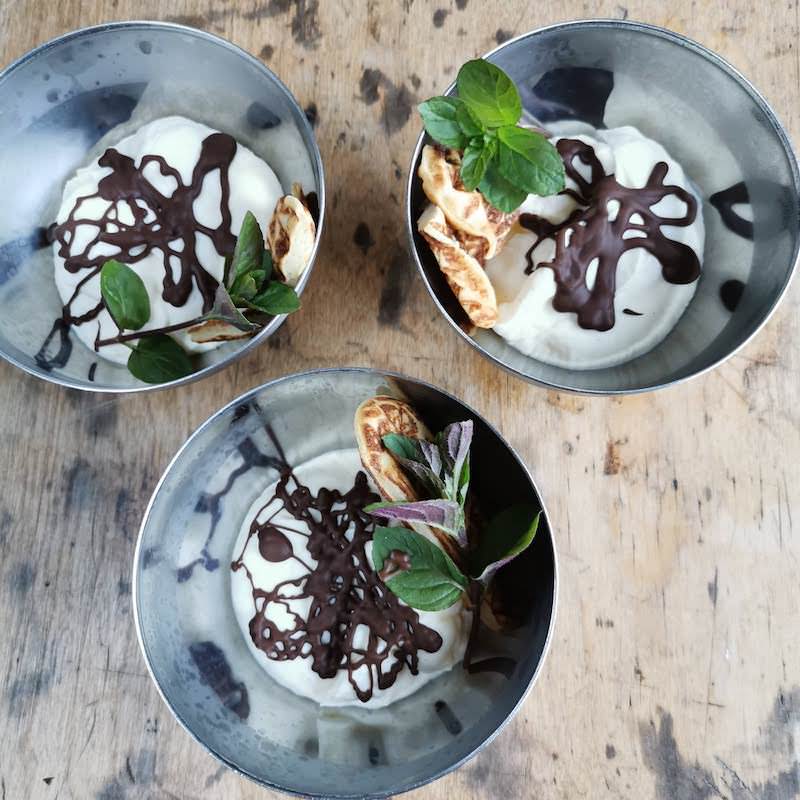 Another day, another knitting class, another hike.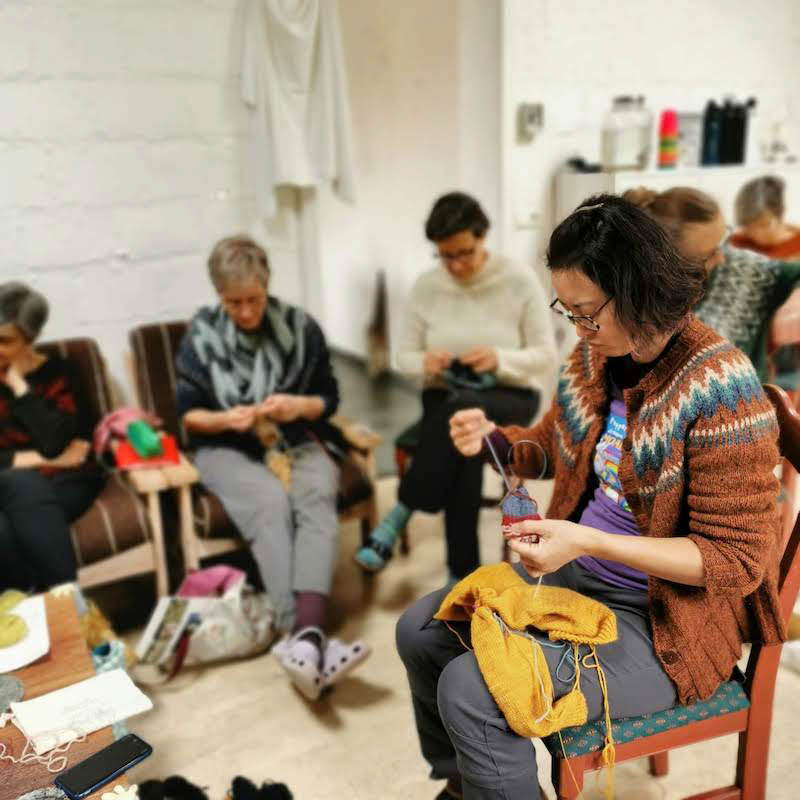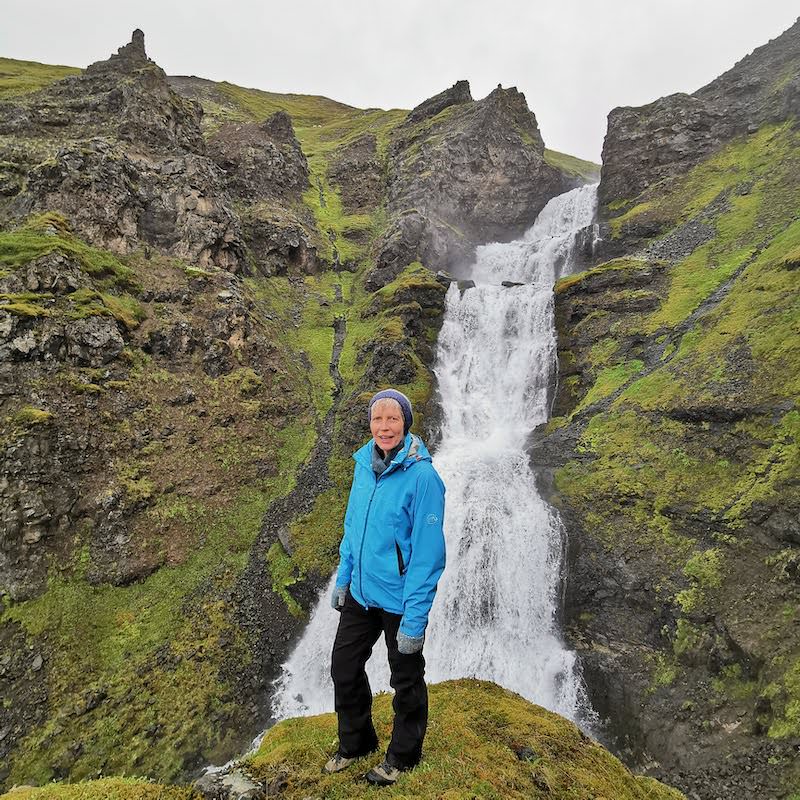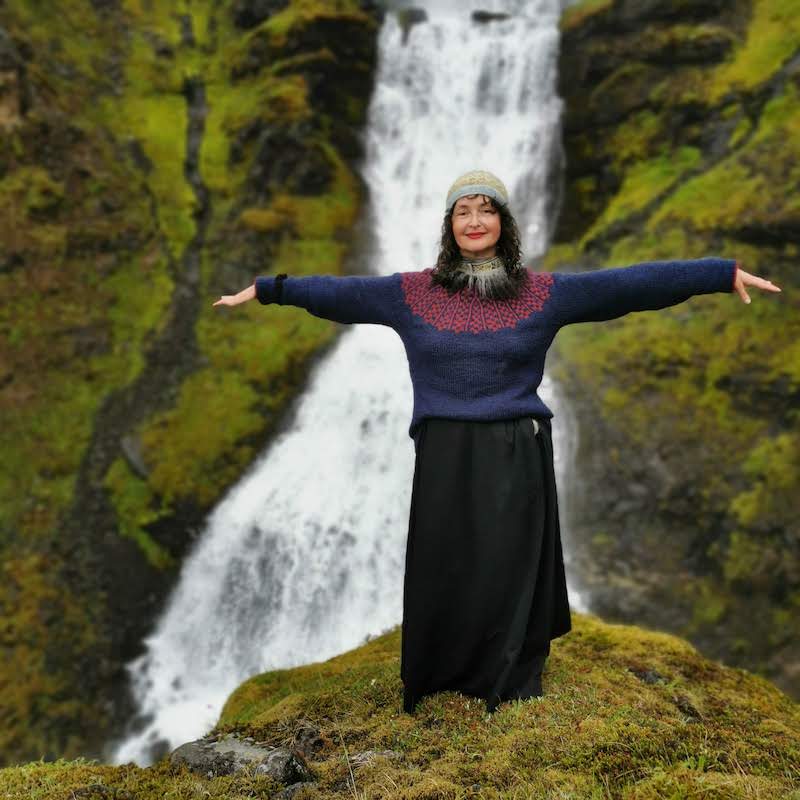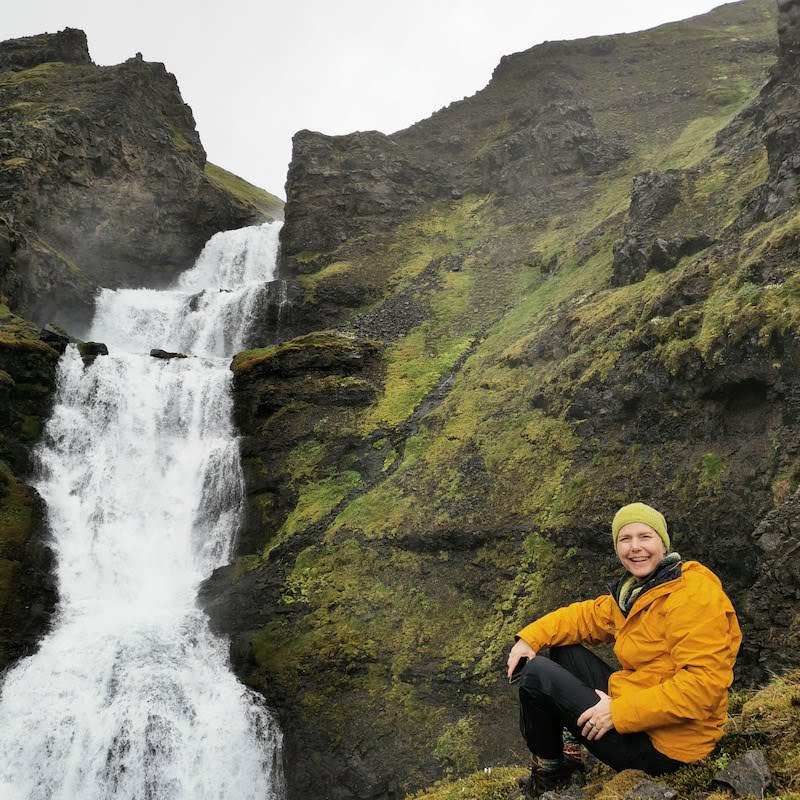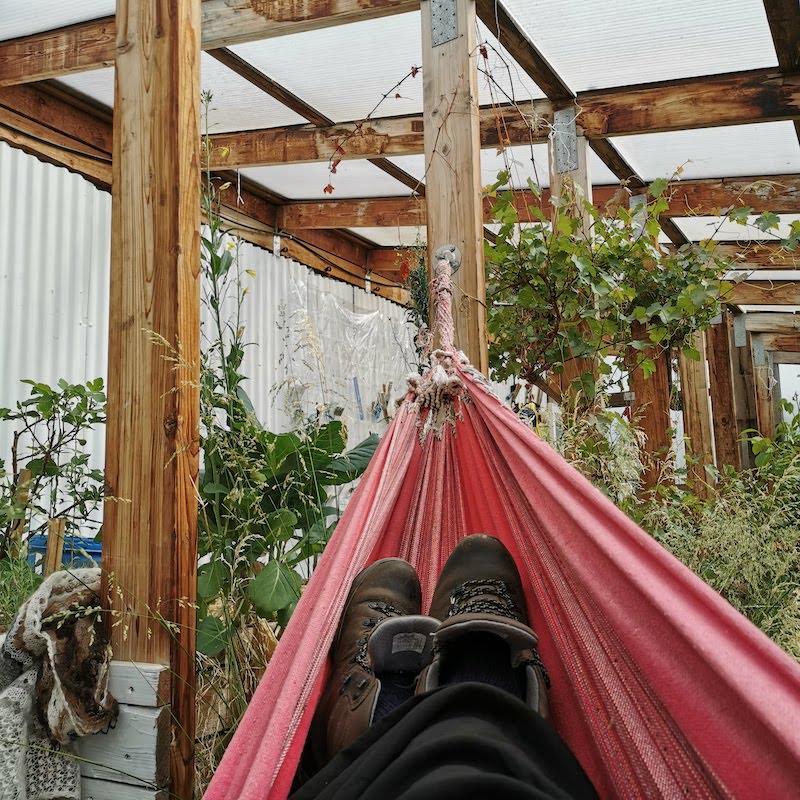 Matchy matchy!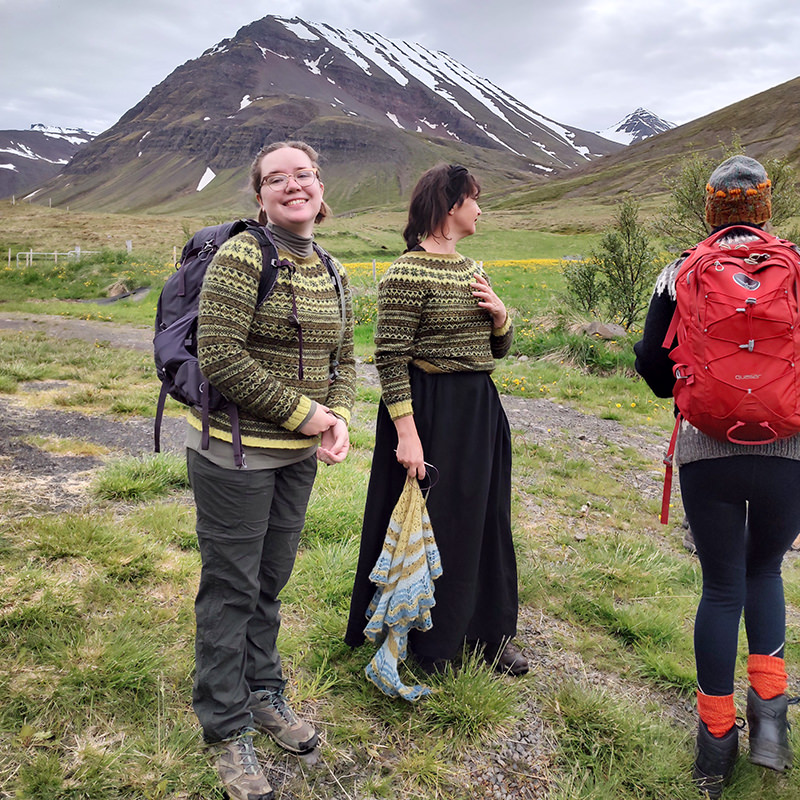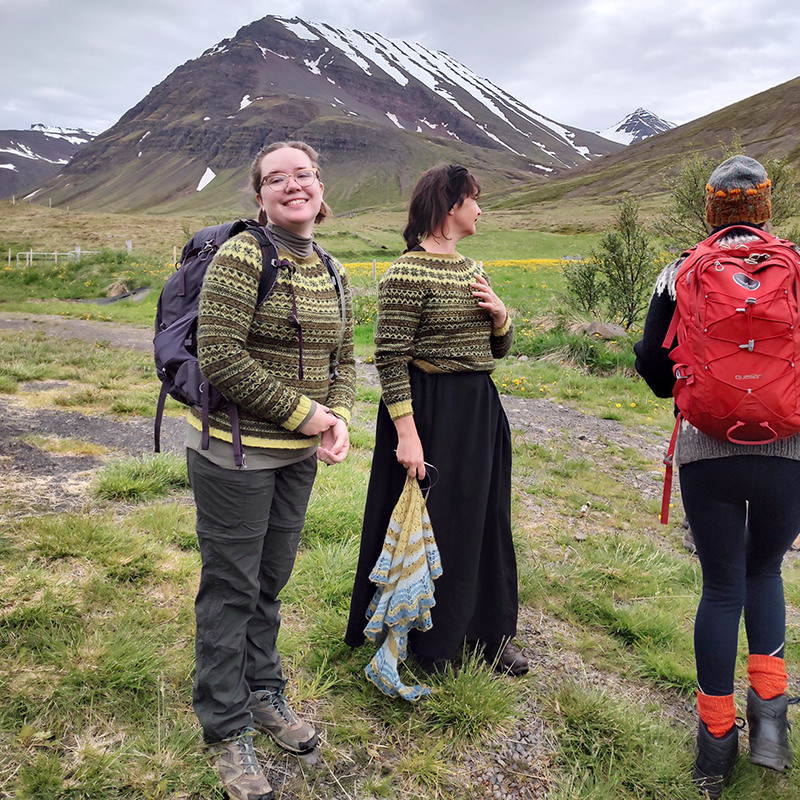 Look at the beautiful project bag I got: it was made by one of the participants in the group and we all got a different one 😍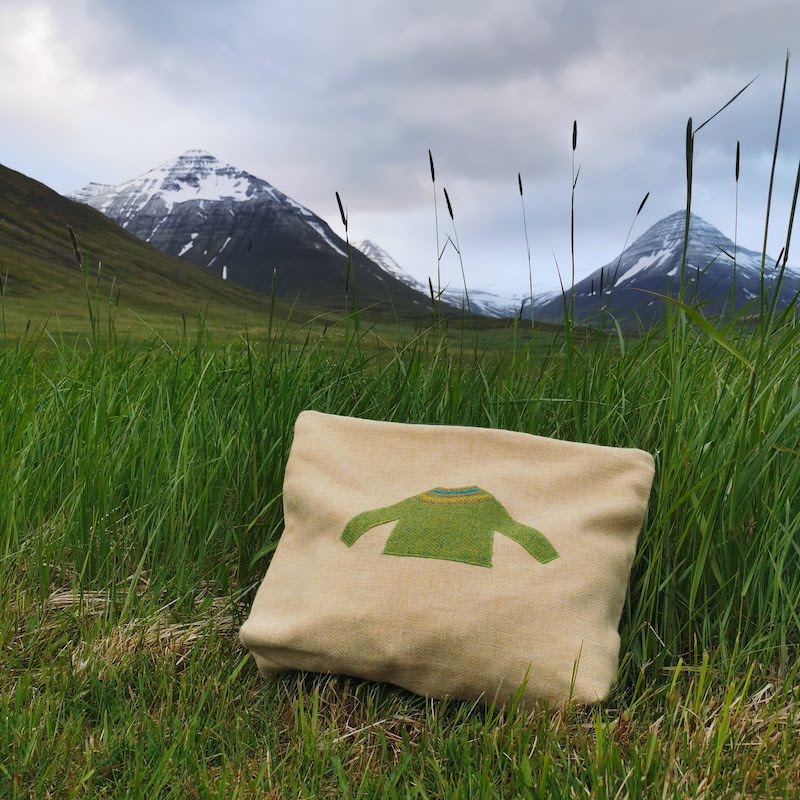 A dip in the sea followed by a longer dip in a hot tub (or should I say a boat tub?) was on the program as well!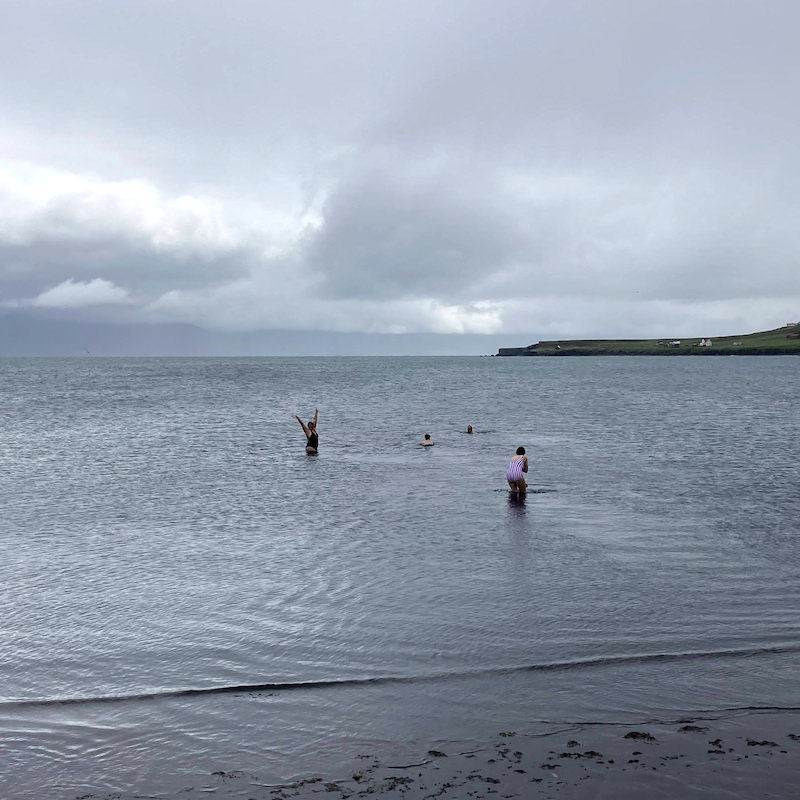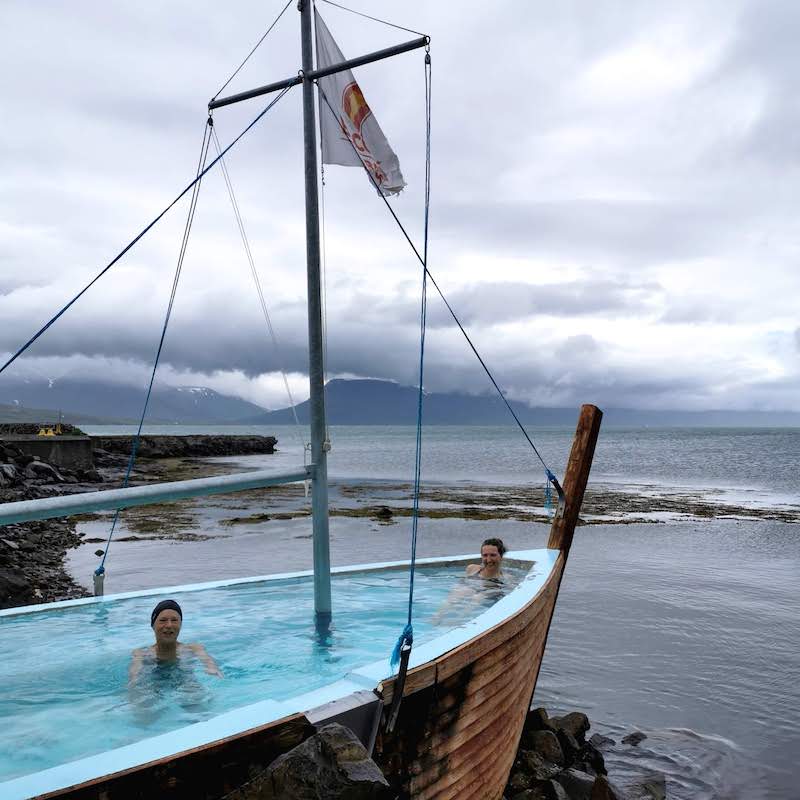 Talking about color inspiration… What´s not to like about green? Our last hike in the troll peninsula didn´t disappoint!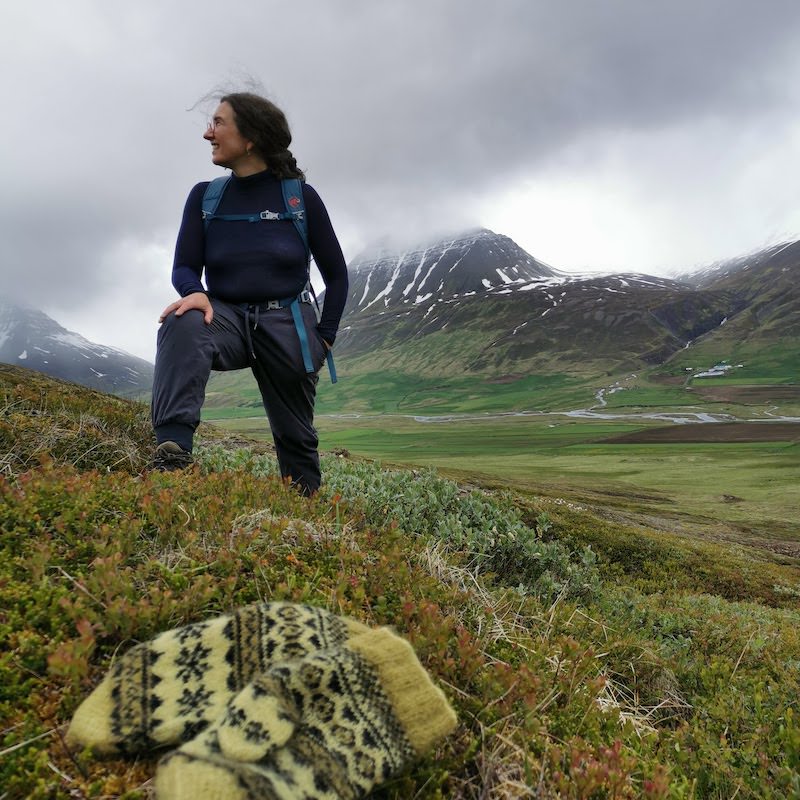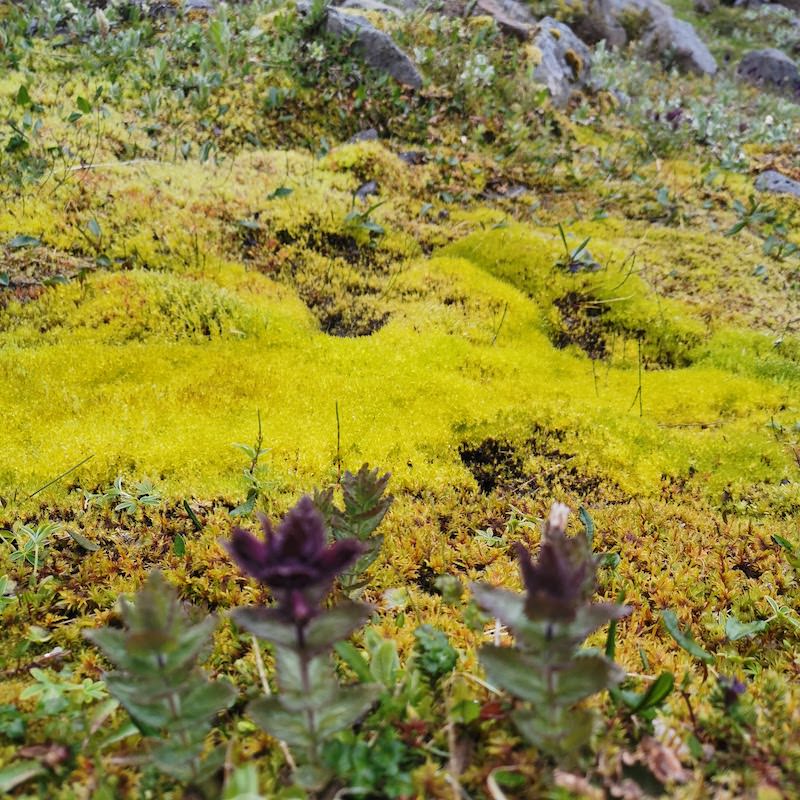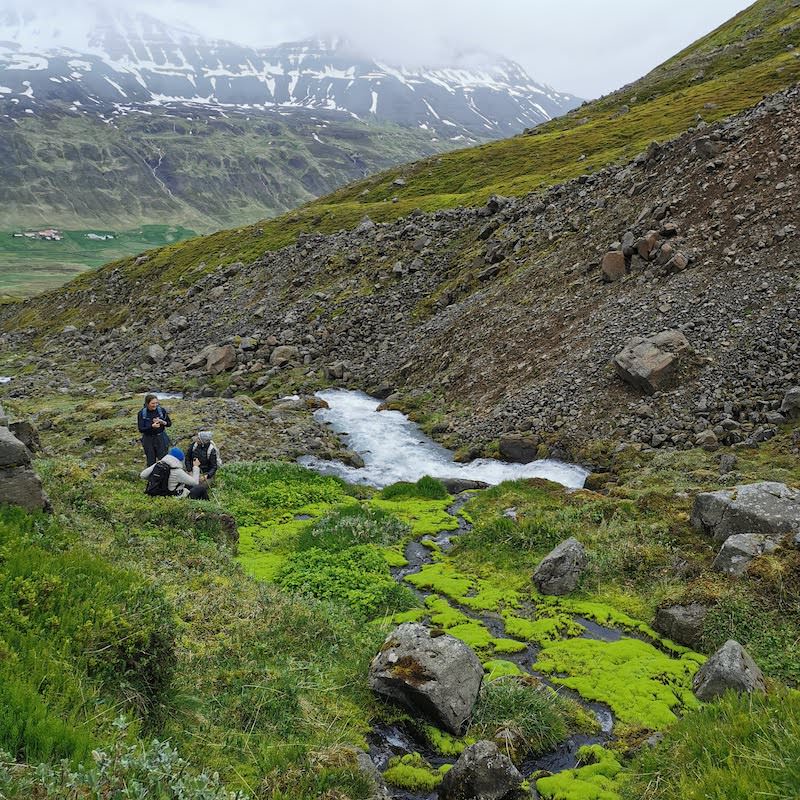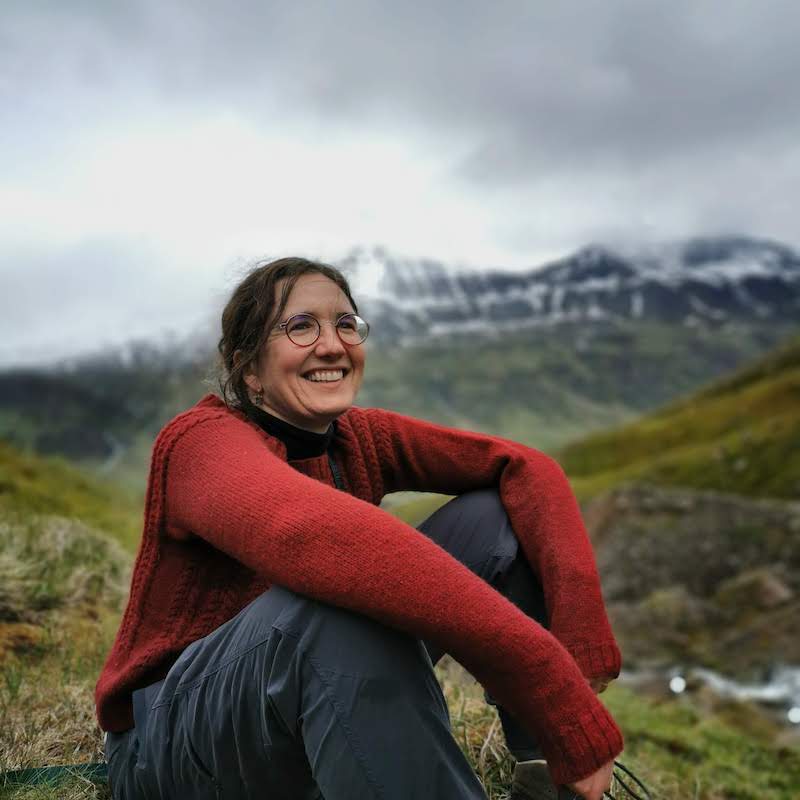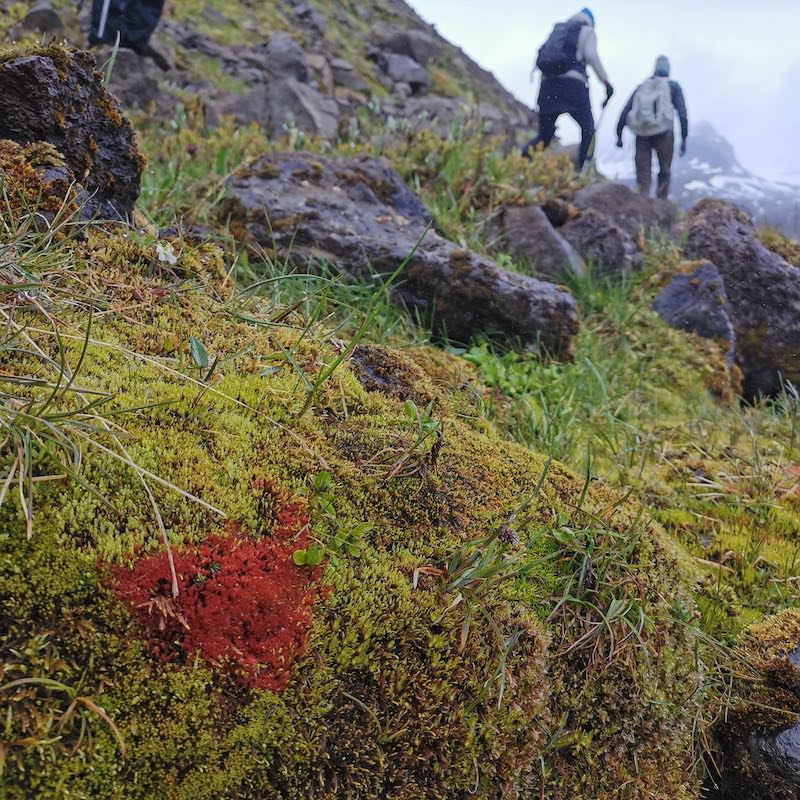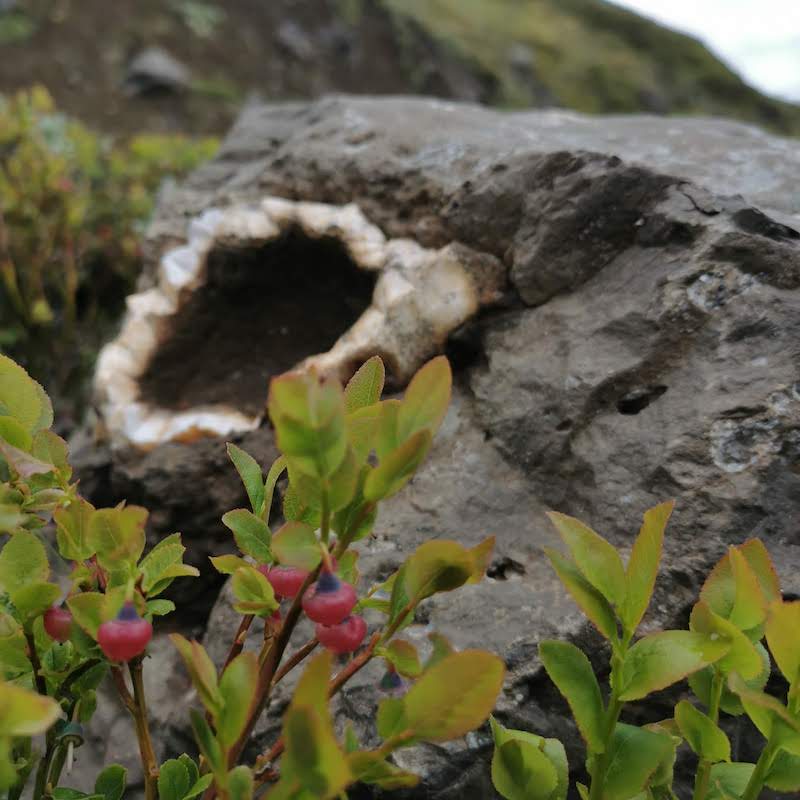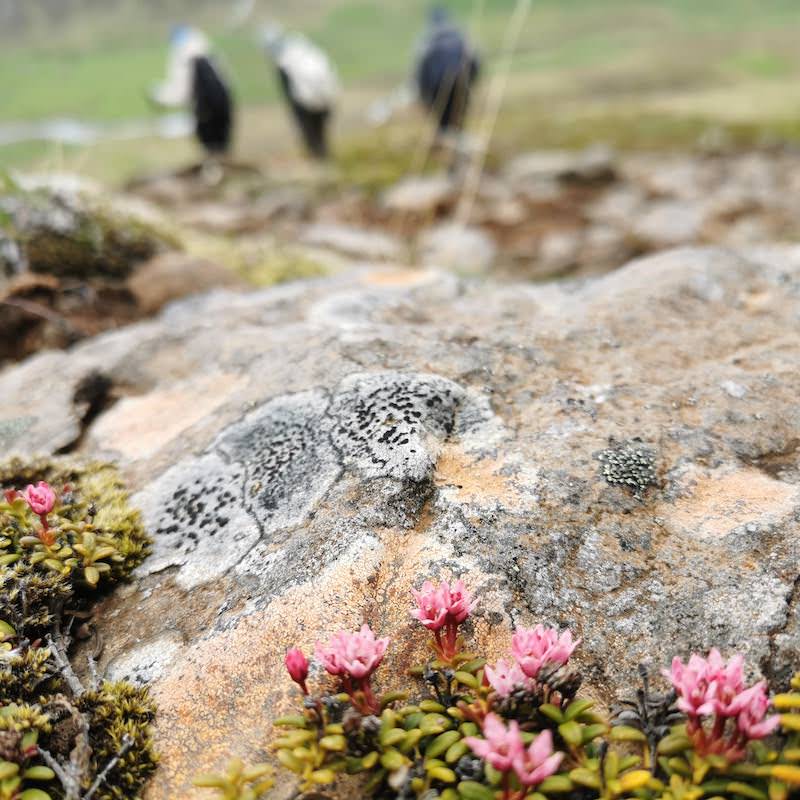 Mittens and troll mittens…what?! 😱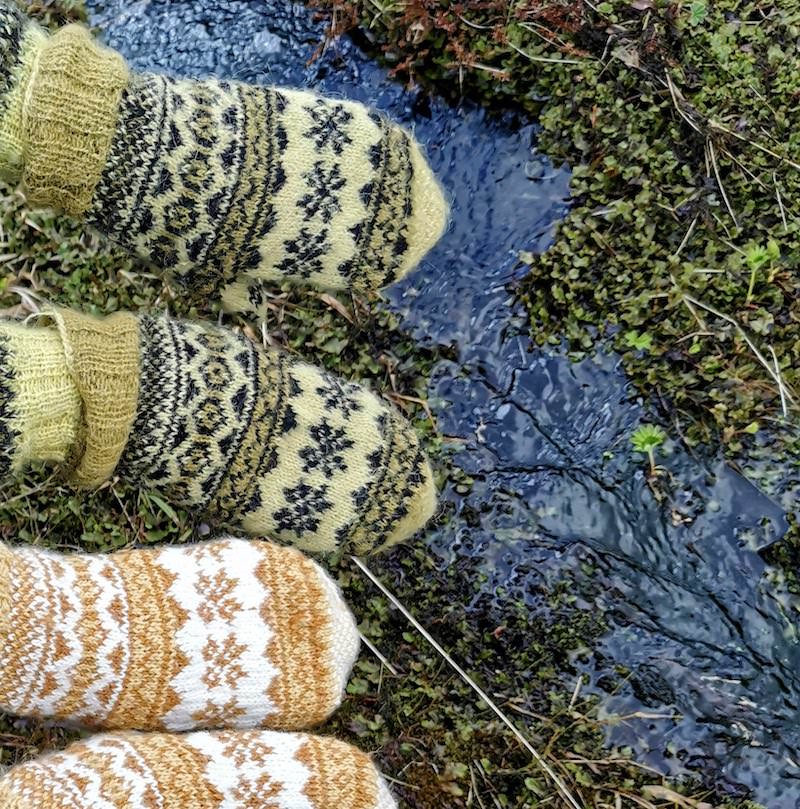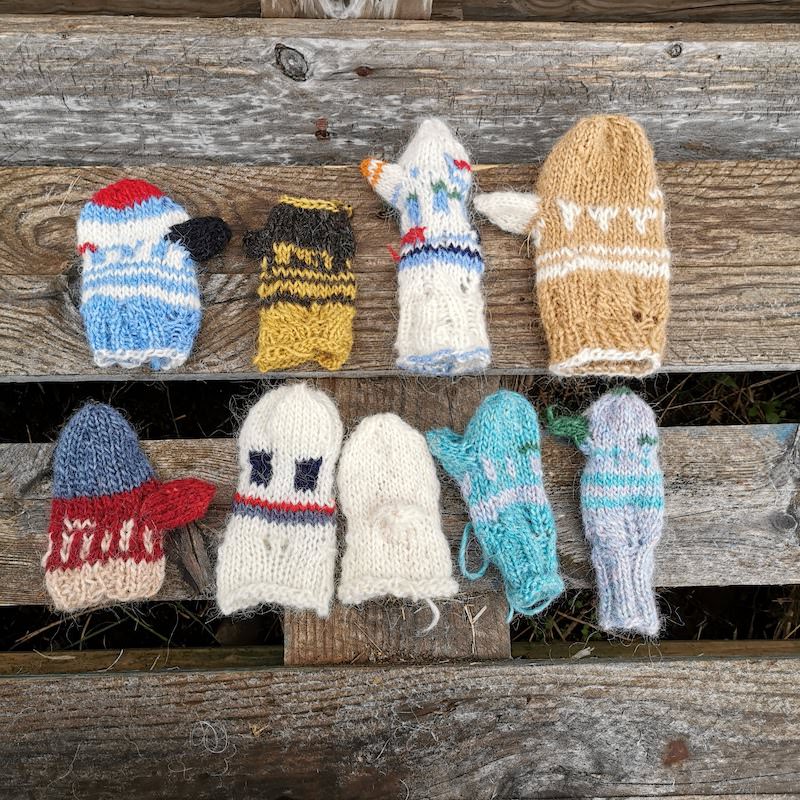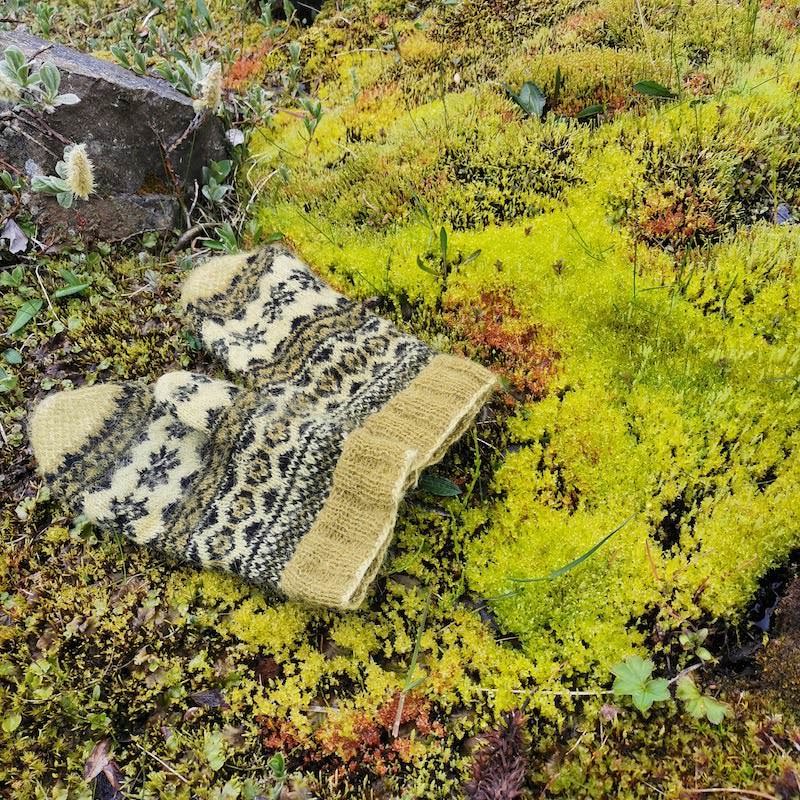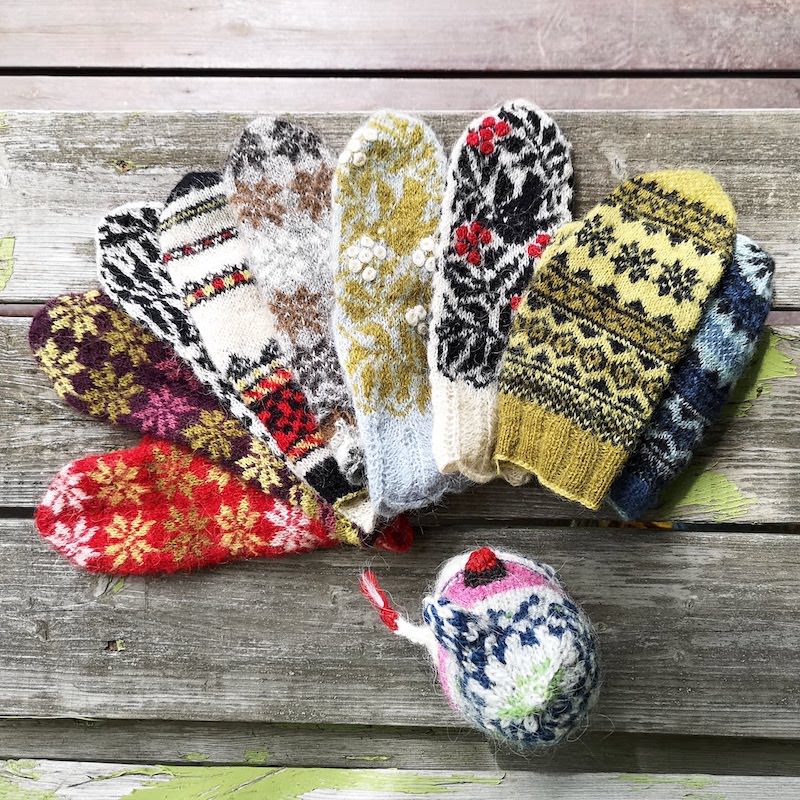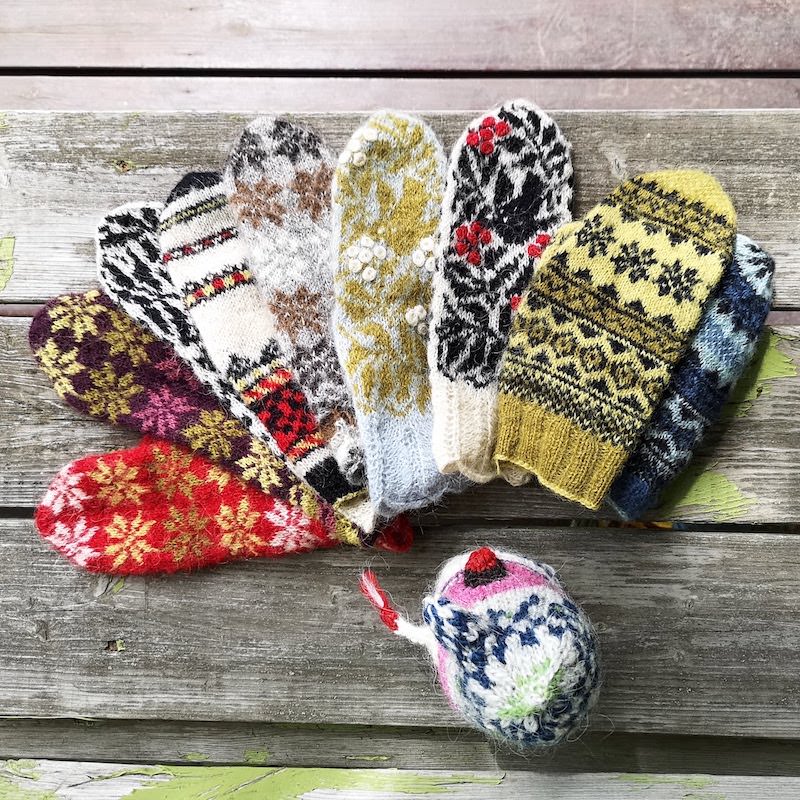 The journey to Blönduós and the Textile Museum, infinity pool, gourmet food, interesting landscapes and a birthday celebration 😍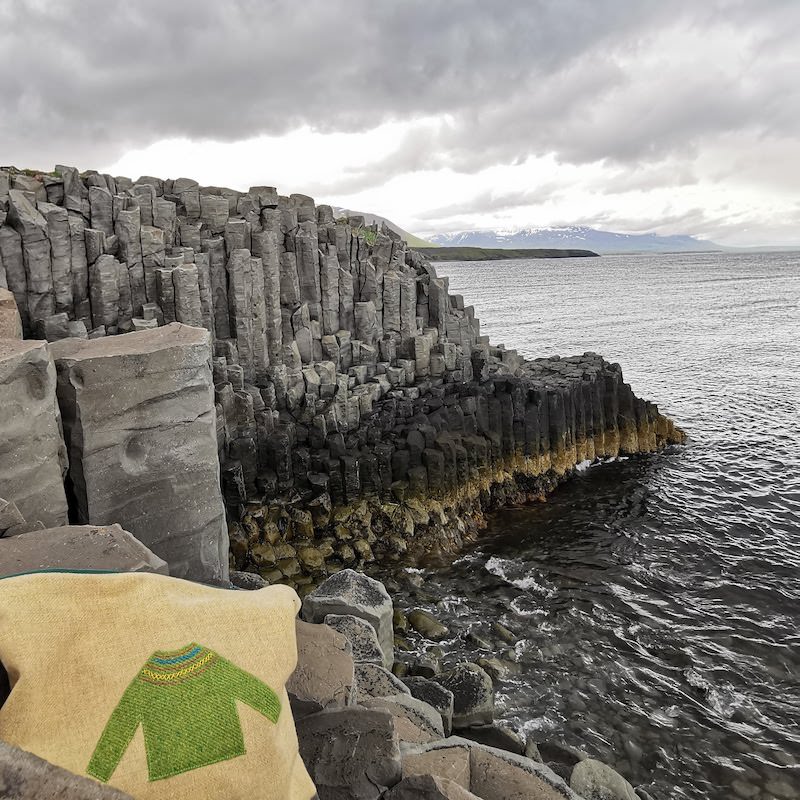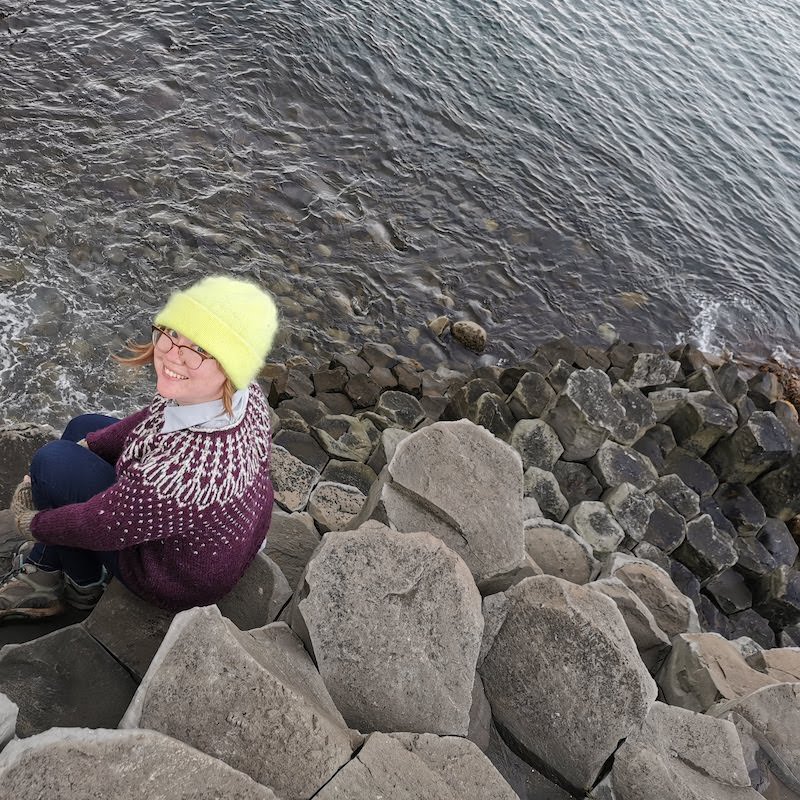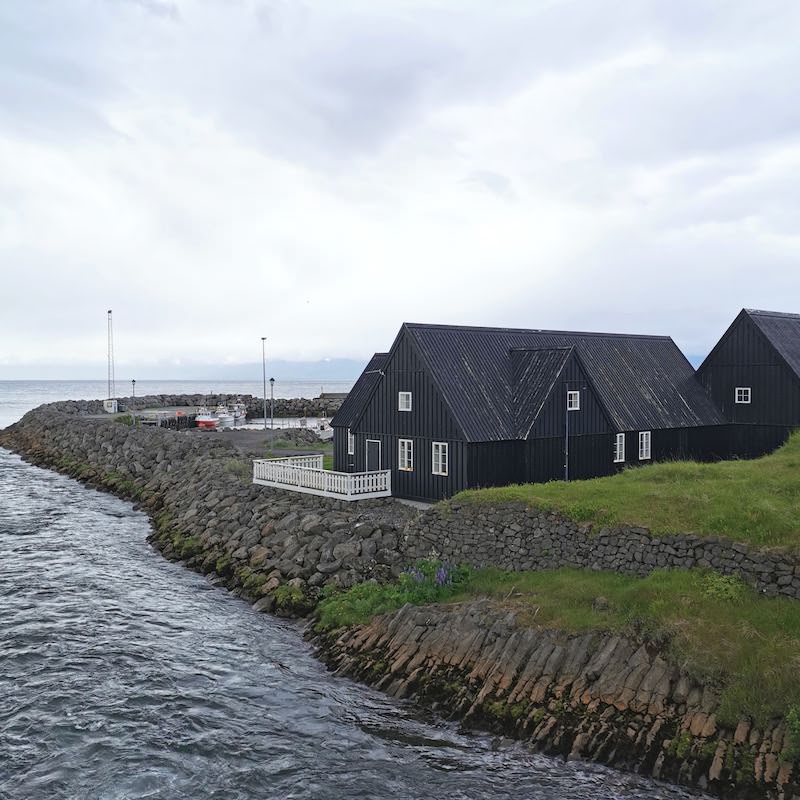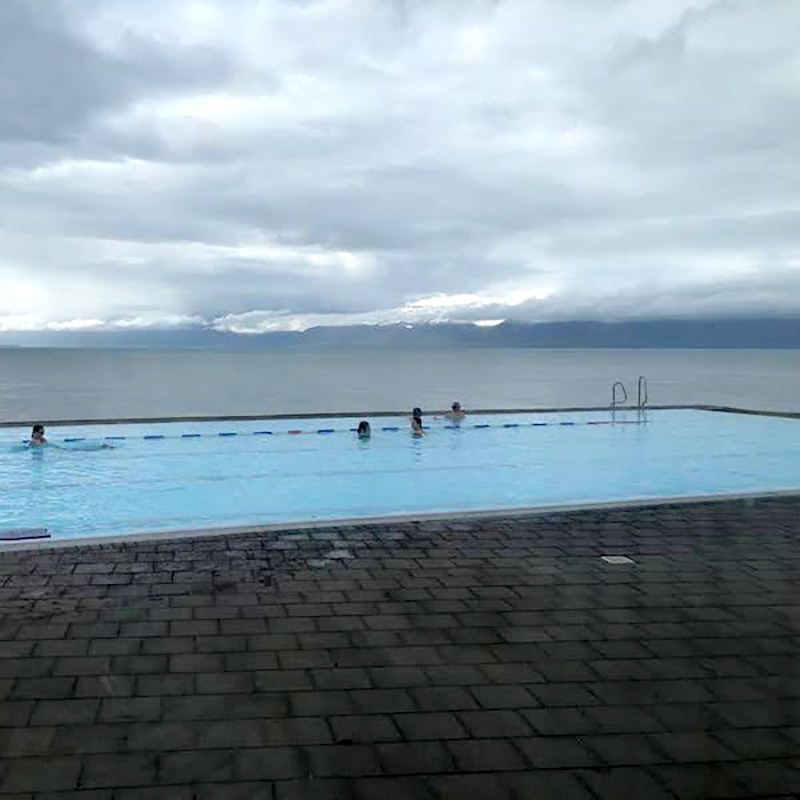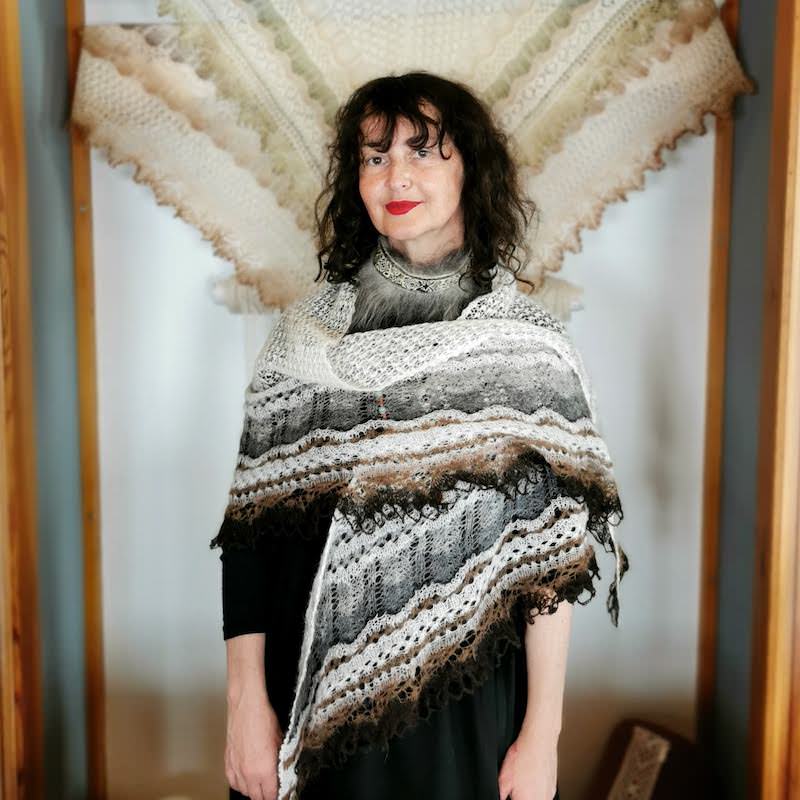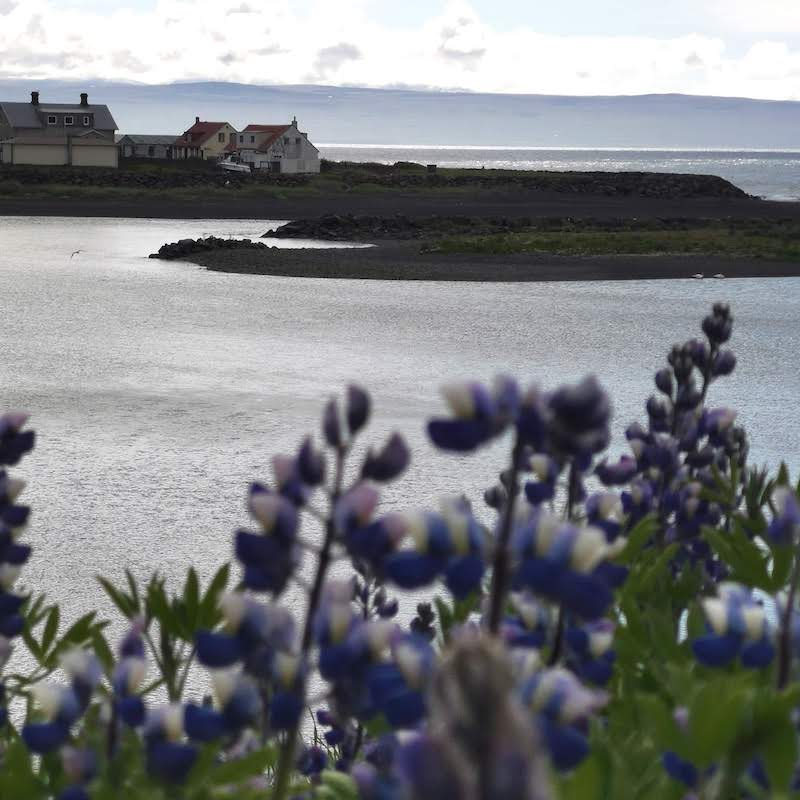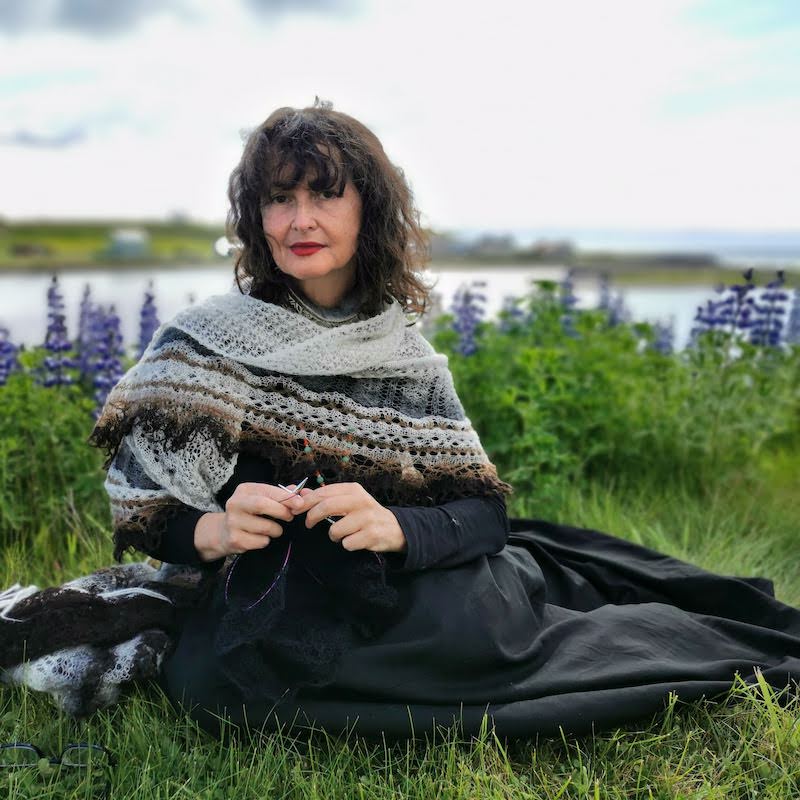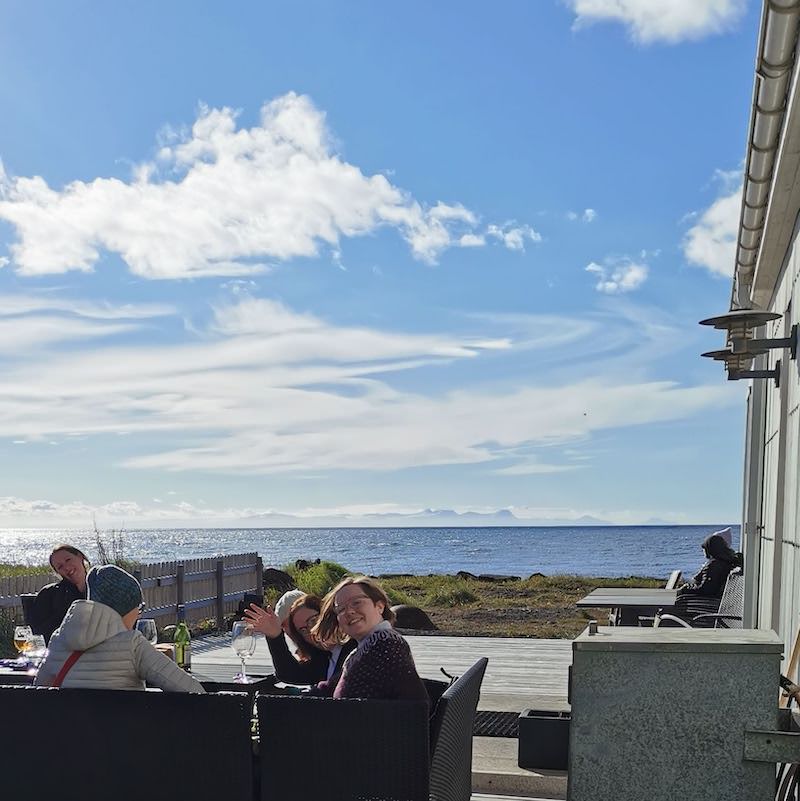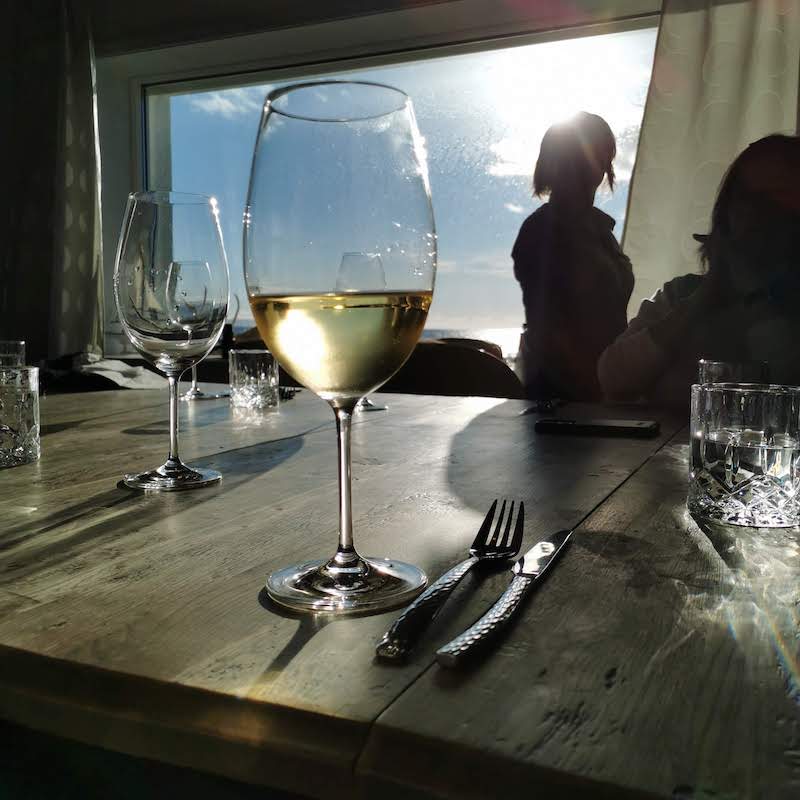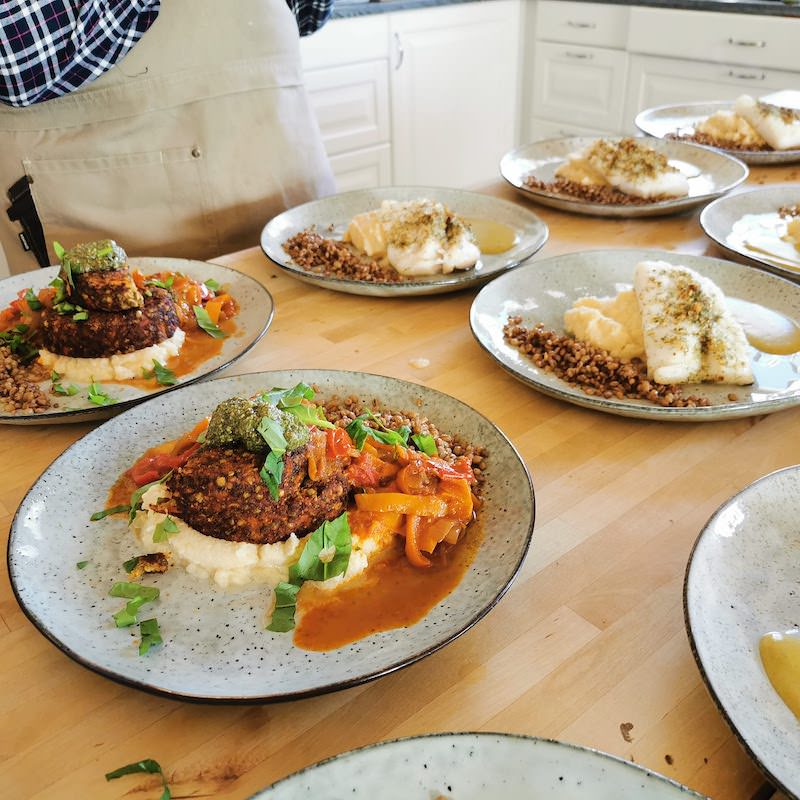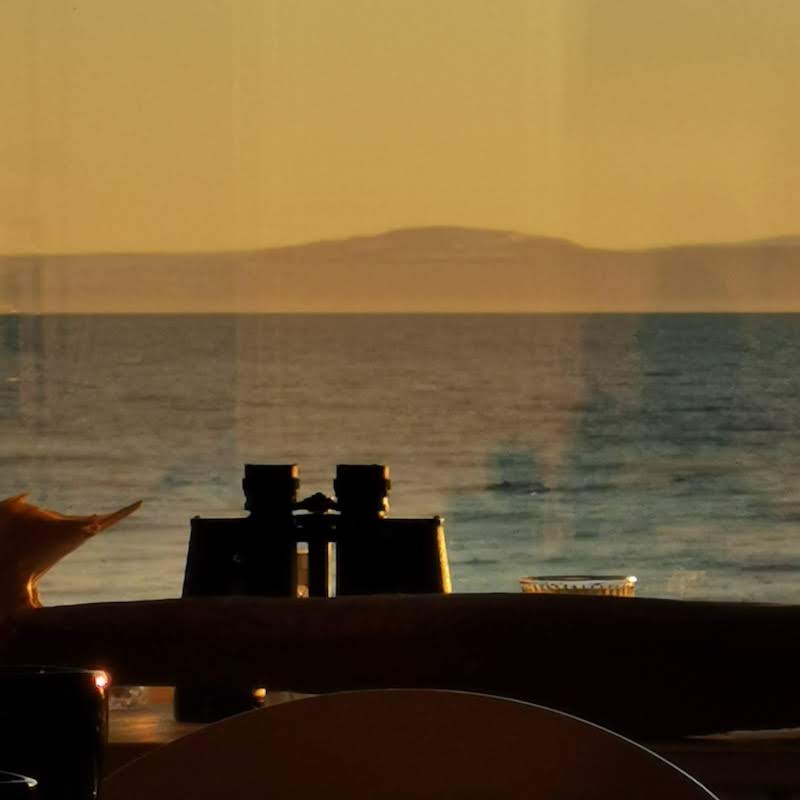 Whale watching during breakfast like on does!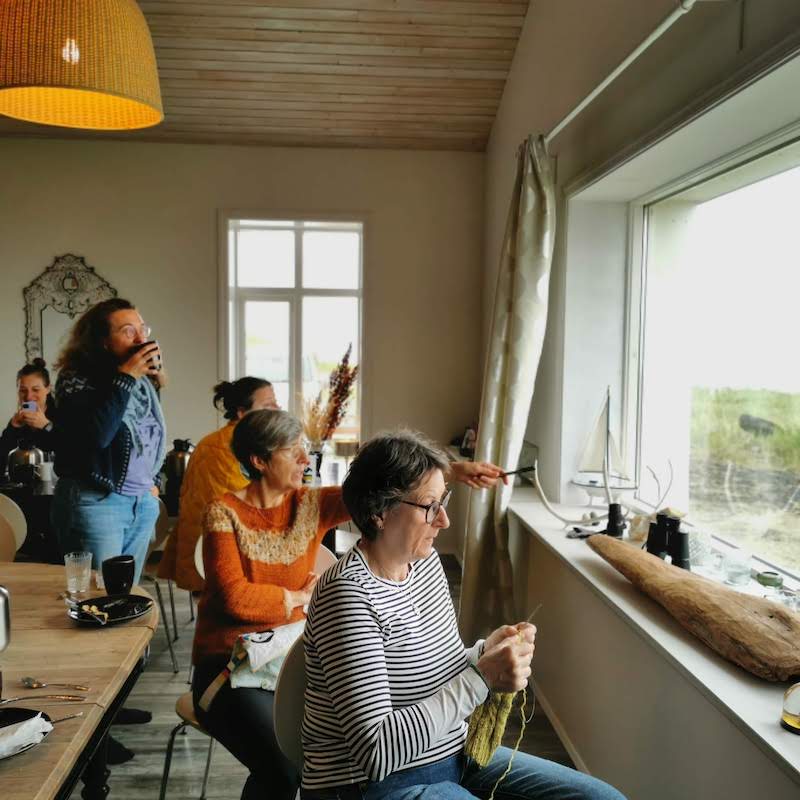 Shopping yarns and wool…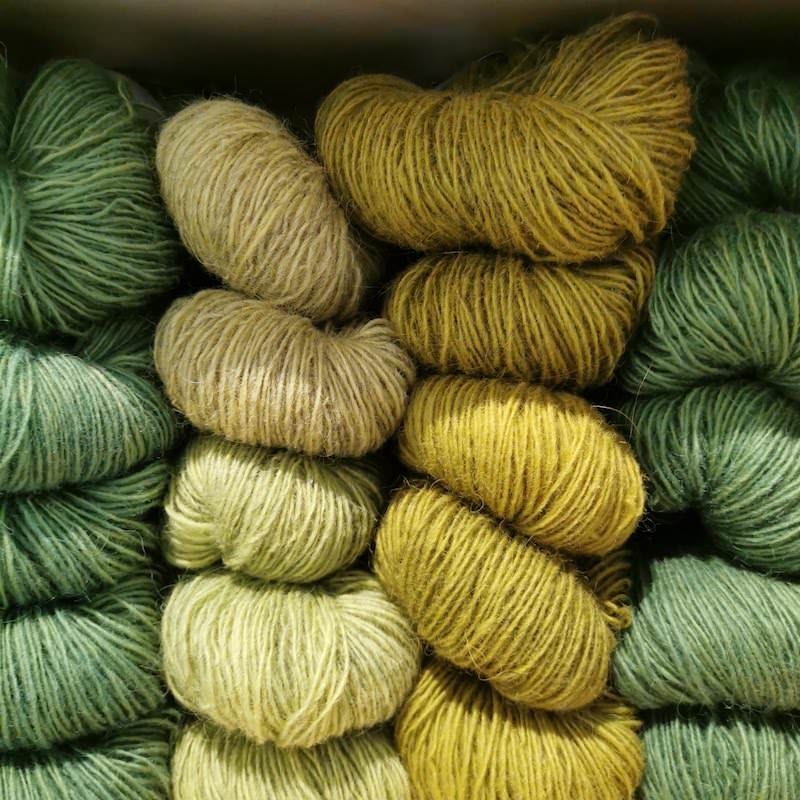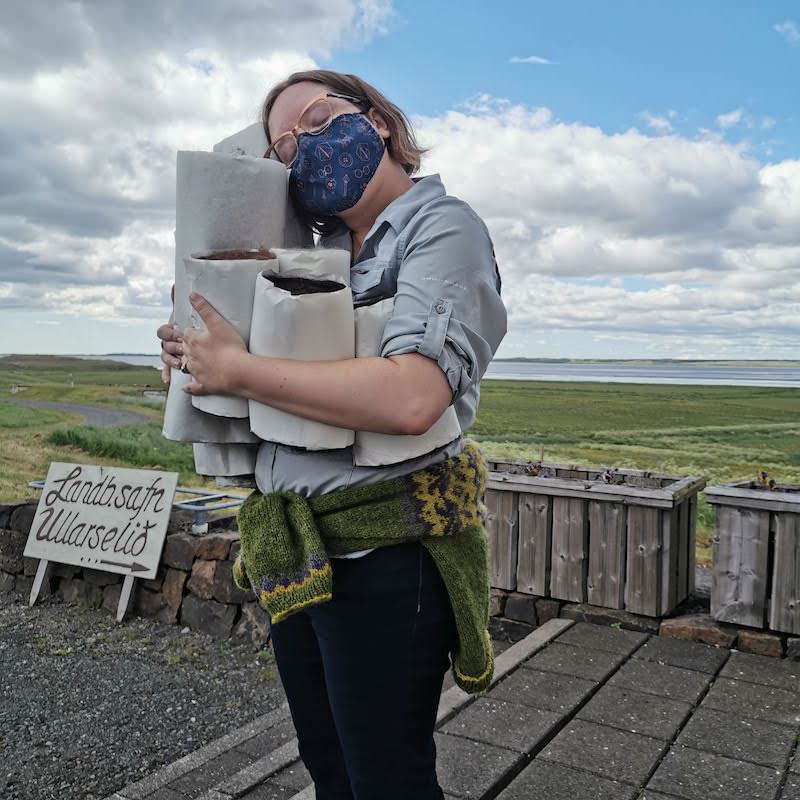 And they did it again.: 2 lopi sweaters cast on and bínd off in Iceland, bottom up, classic motifs = true lopi sweaters ! 😍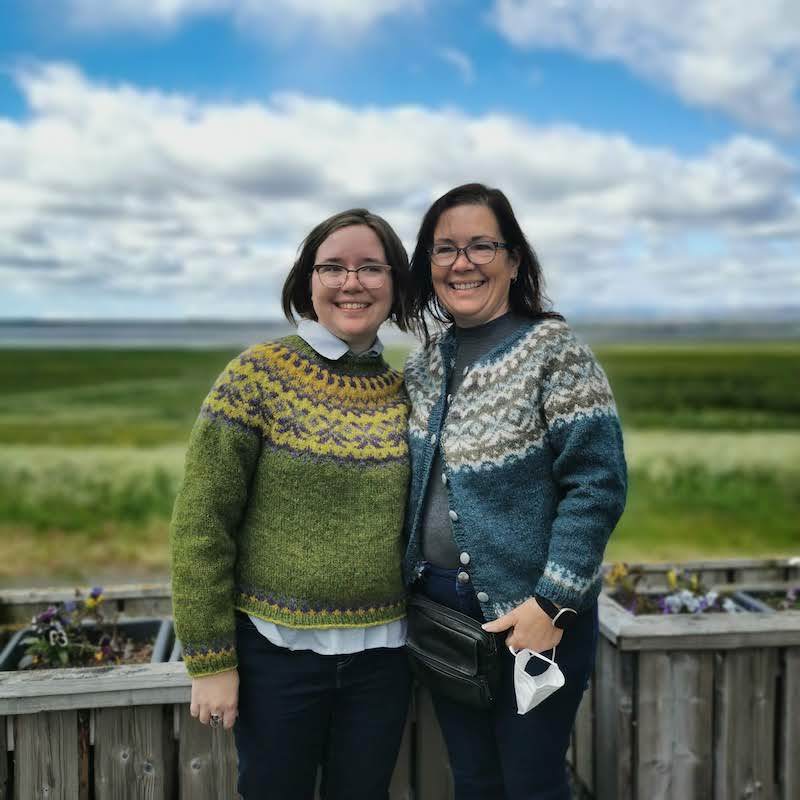 You will rmaybe remember the mother and daughter from last year during the Hiking and knitting between Fire and Ice tour: they had finished their Frjókorn sweaters in the bus on the way back to the airport! Much quicker this time 😉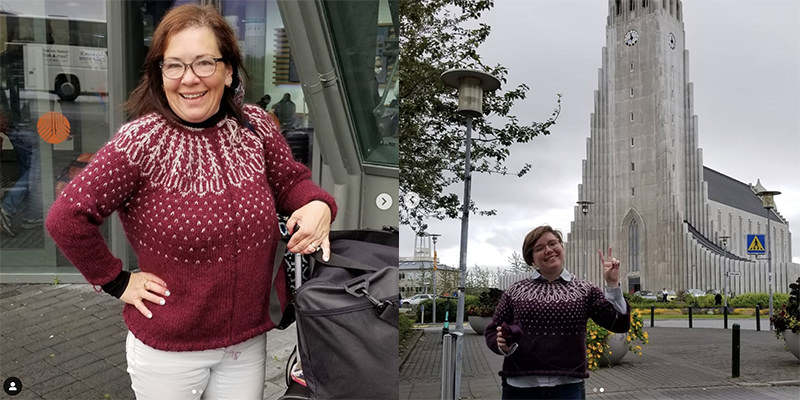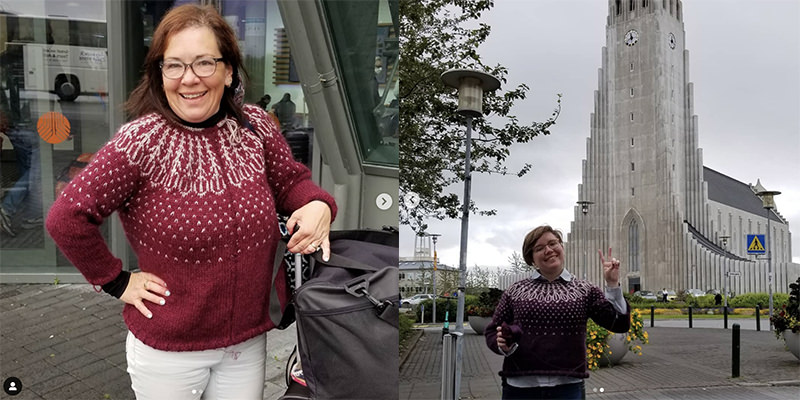 Time to say good bye! Thank you so much for this amazing week, I can´t wait to meet again!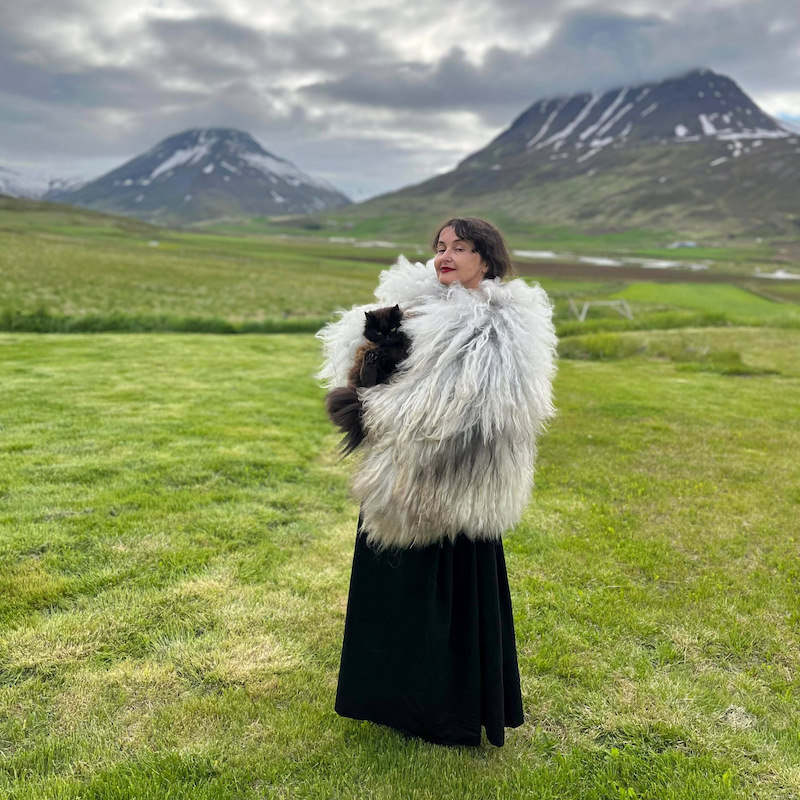 If you would also like to participate in a knitting tour with me, have a look here!
Useful links to patterns of mine
(you will find a link to the kits on each pattern page)