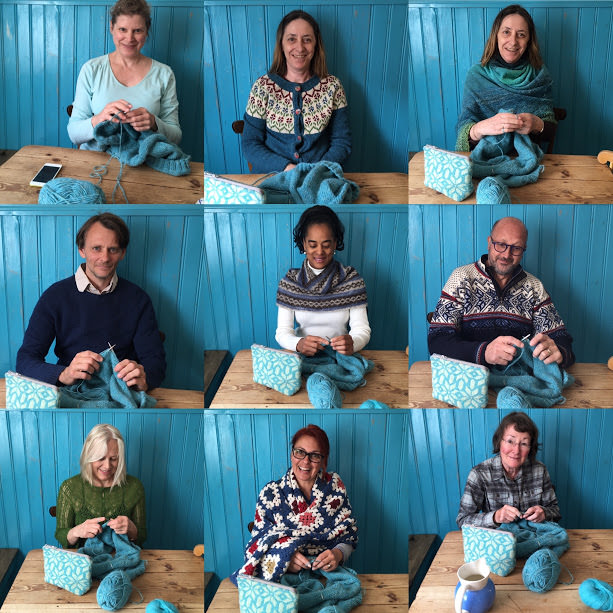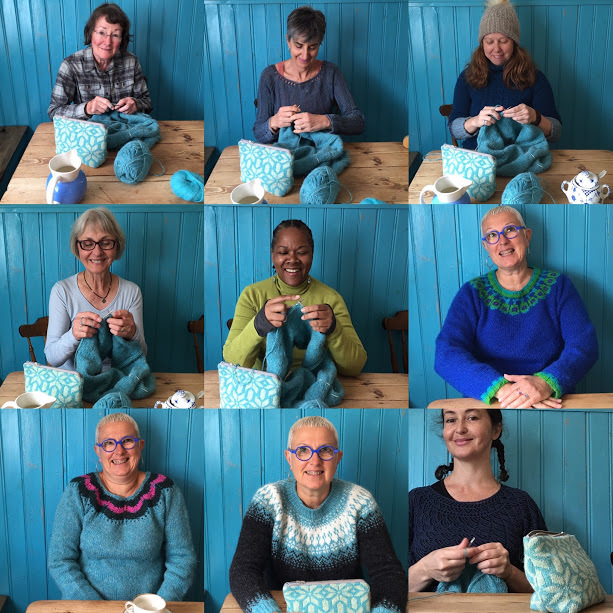 Here are some pictures from the Authentic Iceland Hiking and Knitting Tour this fall.  Of the 12 participants, 6 had already been in a knitting tour with me. Some where returning for the 2nd, the 3rd or even the 6th time! I'm just humbled and the group was fantastic.
"The entire trip exceeded my expectations on many levels; it cannot get any better than that!" 
"Thank you so much for making our time in Iceland so very special, with of course a huge thanks to Helene for your energy and enthusiasm that makes these tours so amazing. We do keep returning."
"Every trip to Iceland seems to be better than the last and that doesn't seem possible but it is! "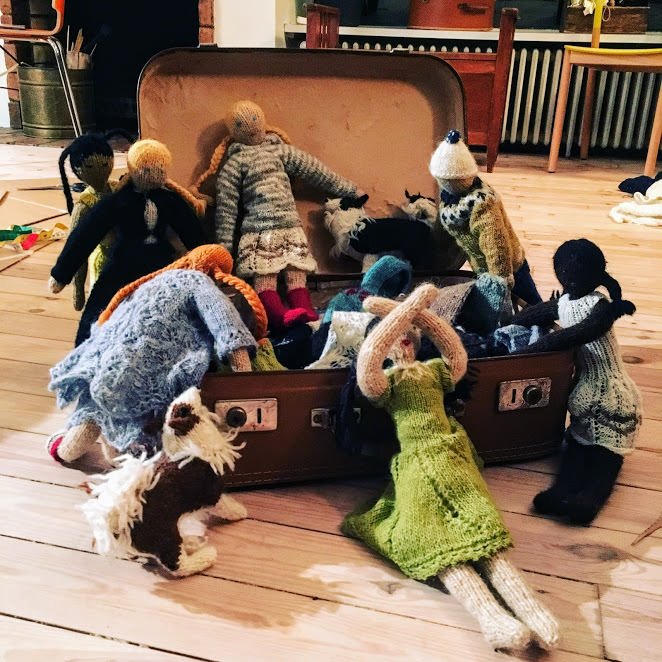 "Enough my friends" says Brynja "now we really have to finish packing and go to bed…". The dolls were just as excited as we were to go on the tour!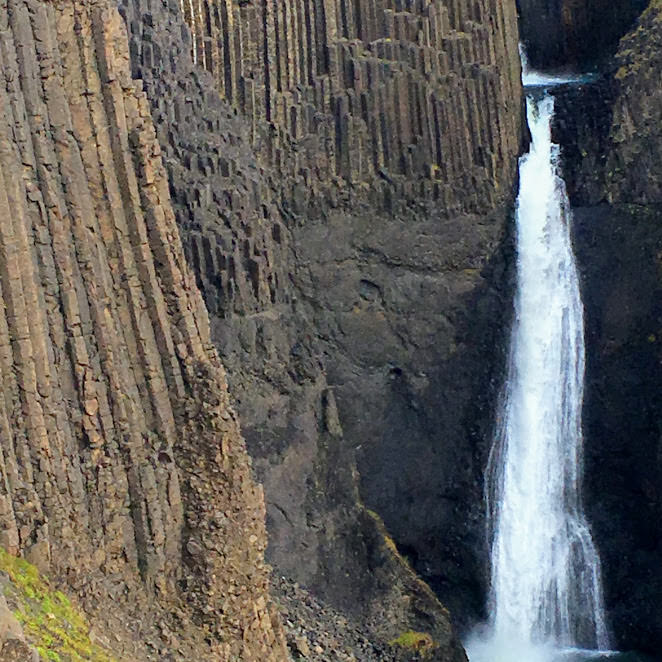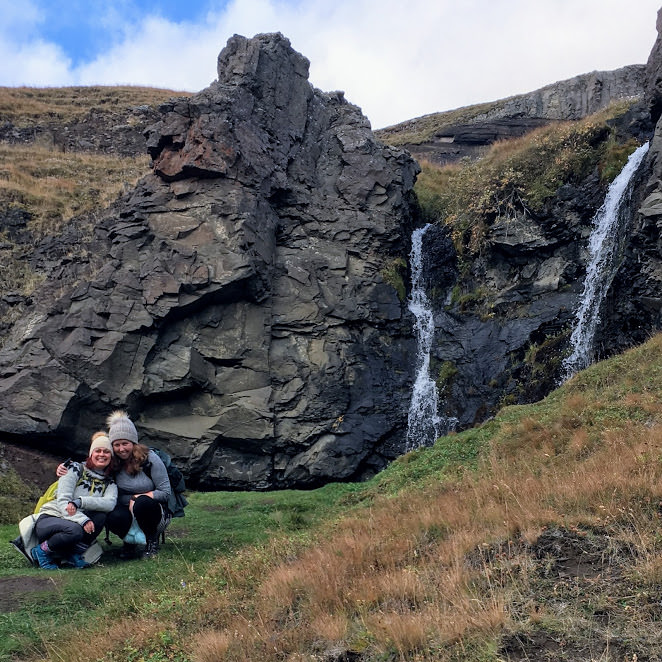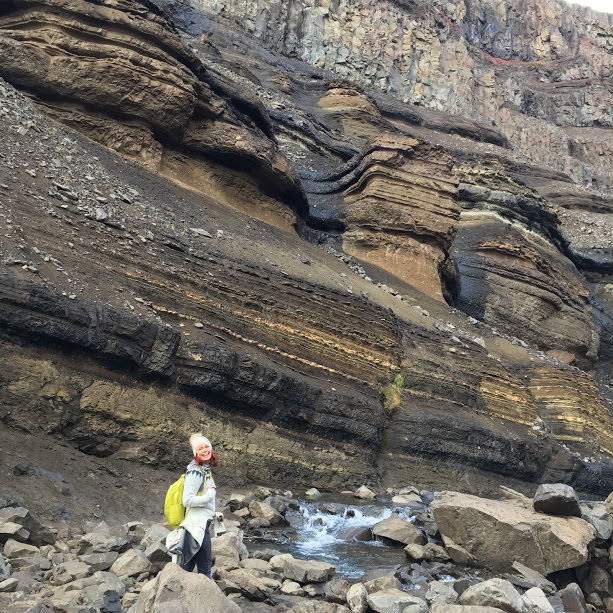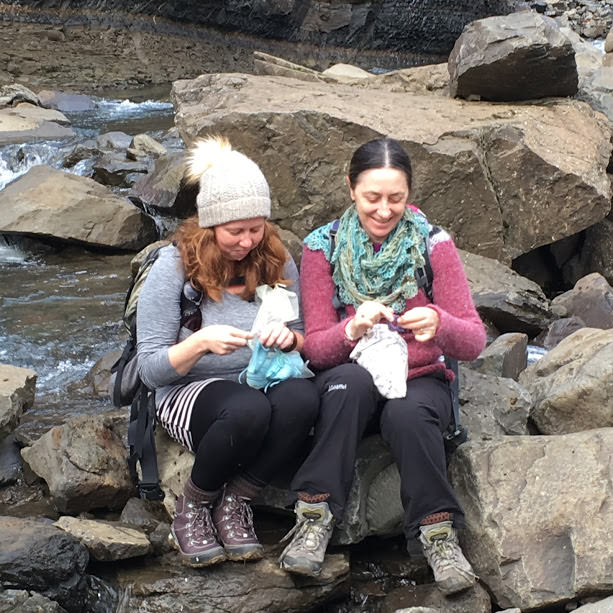 Knitters problems: choosing 4 colors of Gilitrutt for the different projects they will knit during the tour…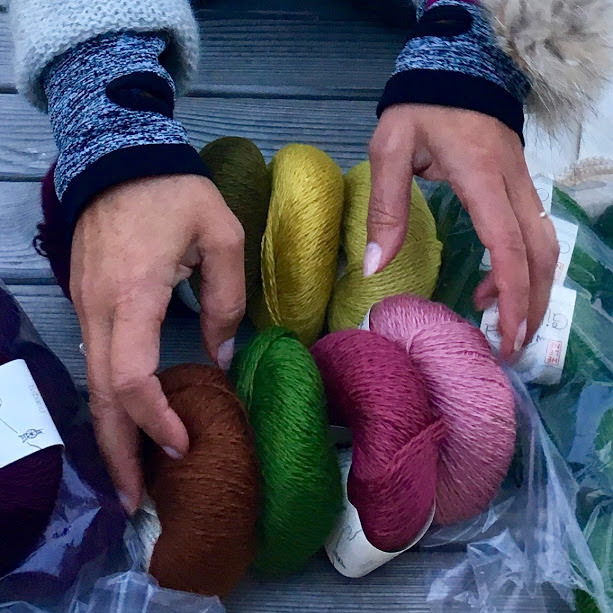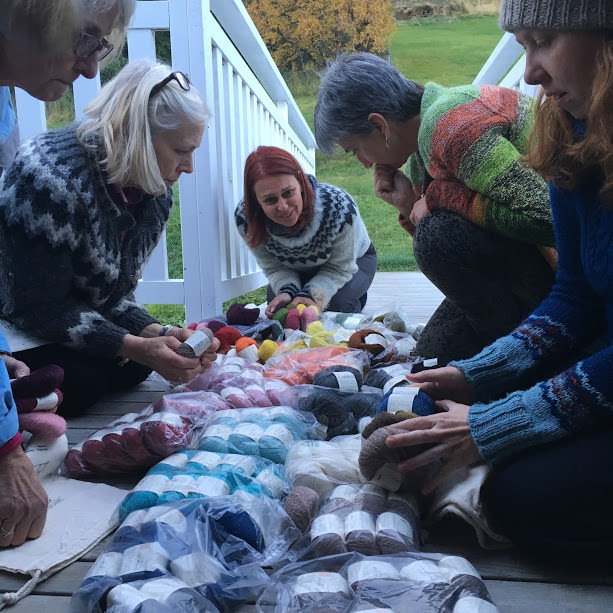 Fantastic hike on the Waterfalls trail – Mosi mittens showing the way (sometimes Starri mittens too!)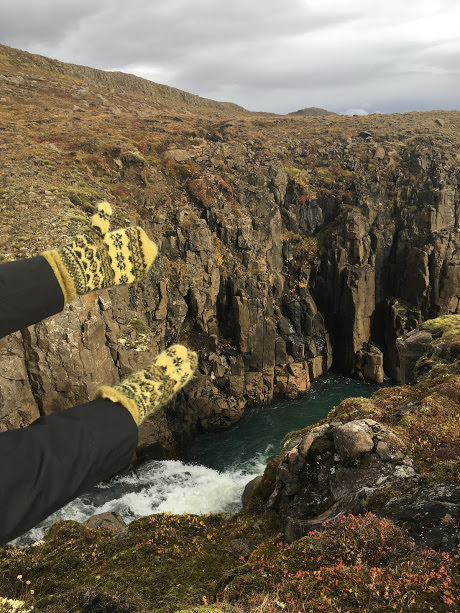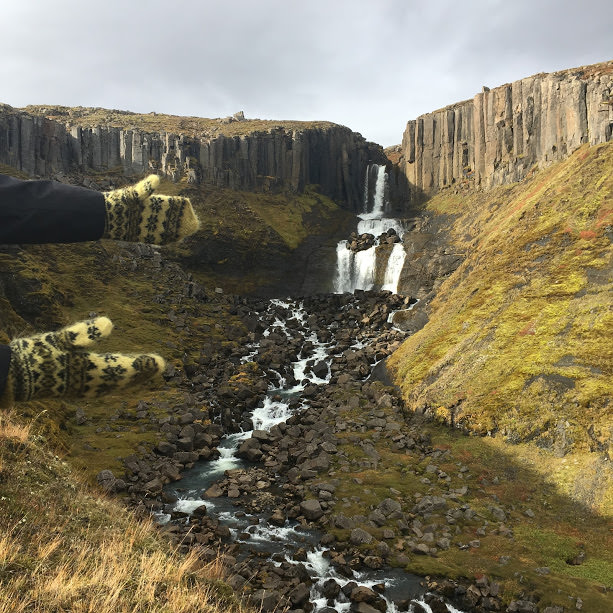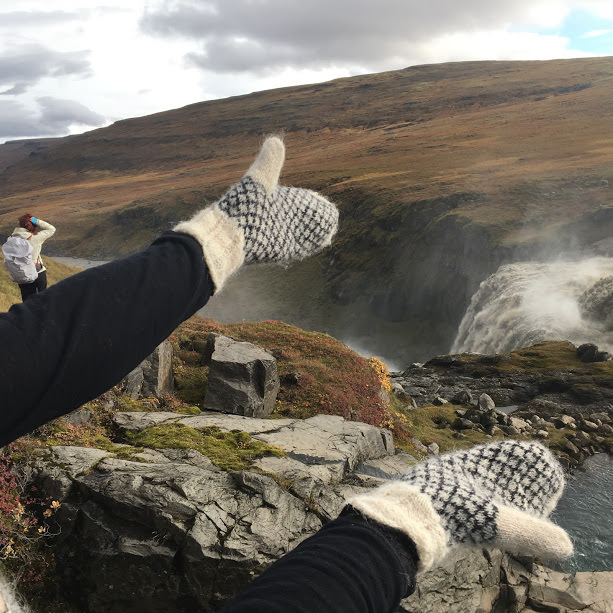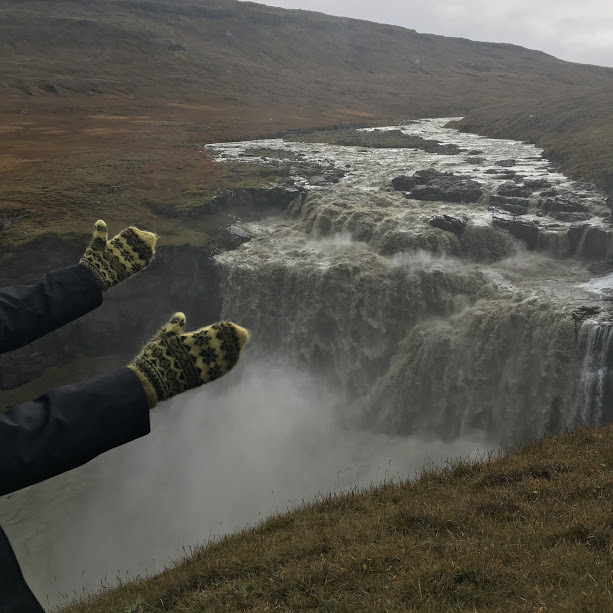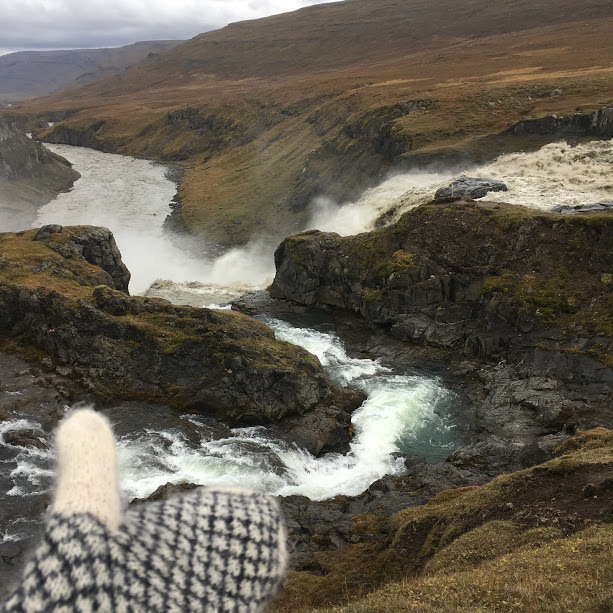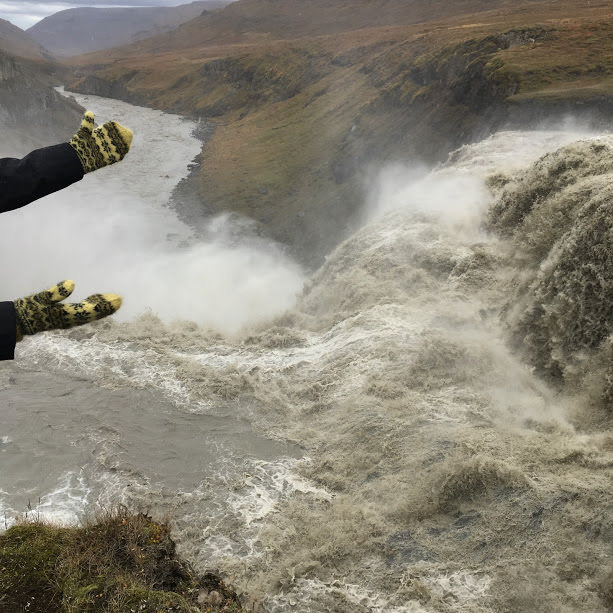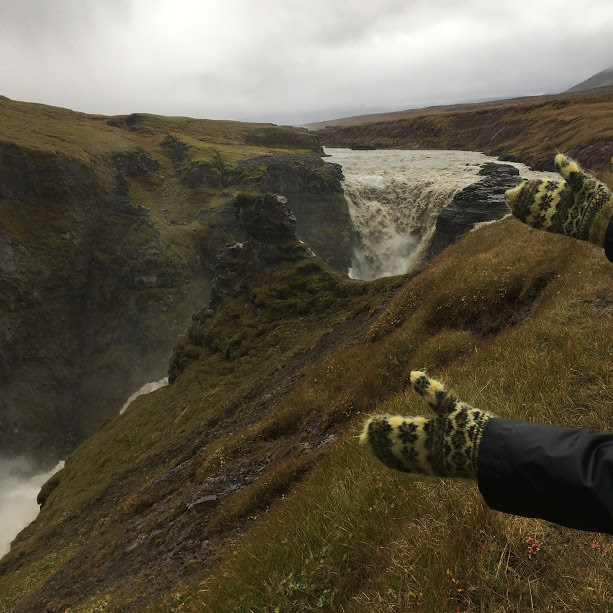 Knitting and lunch break: Are you making a new turquoise lopi sweater? " asked Henrietta "Yes, I like turquoise" "Me too!" said Henrietta "I know".
How knitters end a good day hike: in a hot spring in the middle of nowhere… but with a view!
On the knitting side, this is why the dolls were so excited about accompanying us: they are getting new dresses!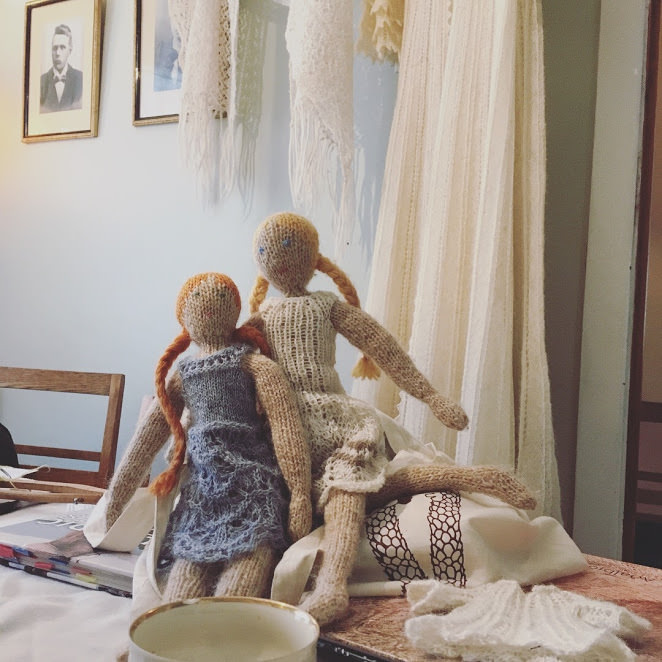 "But first we have to make a swatch!" recommends Theodóra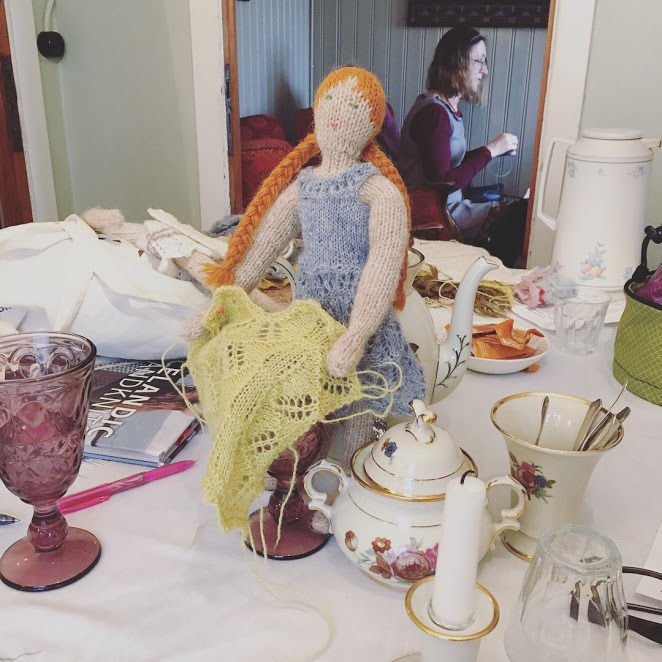 Once knitted, the little jackets still need to be stretched.
And steeked…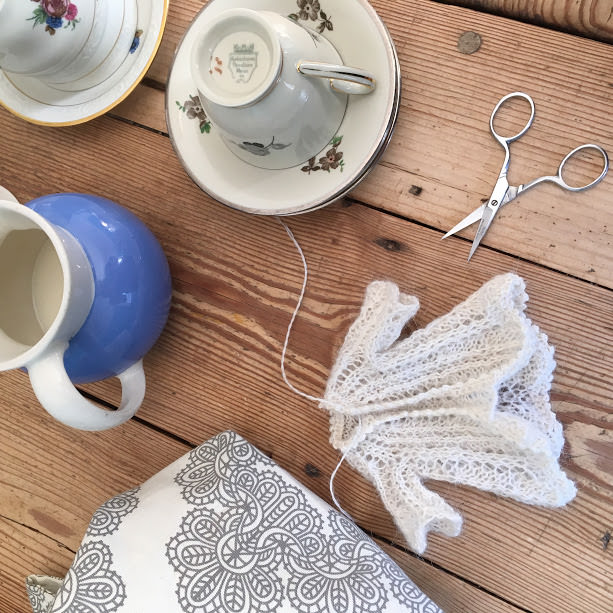 Would YOU dare steeking your lace? The knitters from the Authentic Iceland Hiking and Knitting tour had no problems with that!  With over 67K views, this video has apparently gone viral on my Instagram !
And once cut, the borders need to be blocked…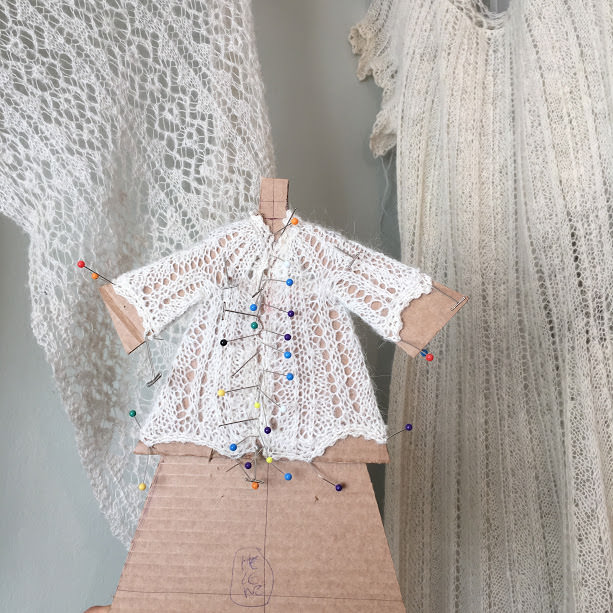 And finally, a new wardrobe!
During the tour, we also participated in a sheep-round up. We started herding the sheep to the round up pen before we sorted them: almost 4000 of them!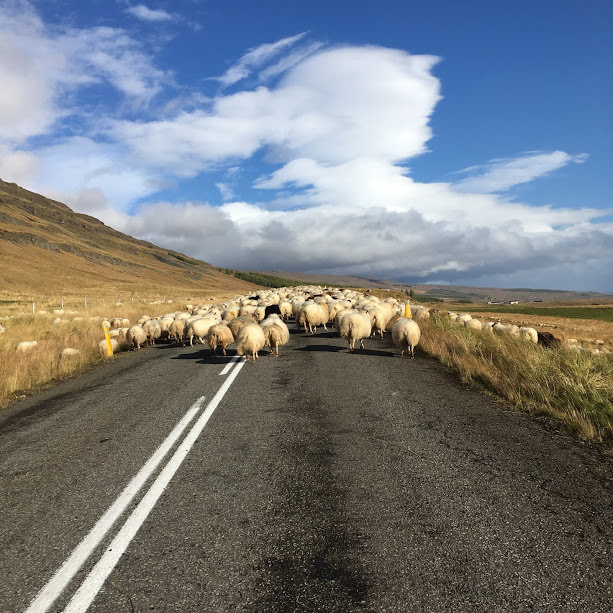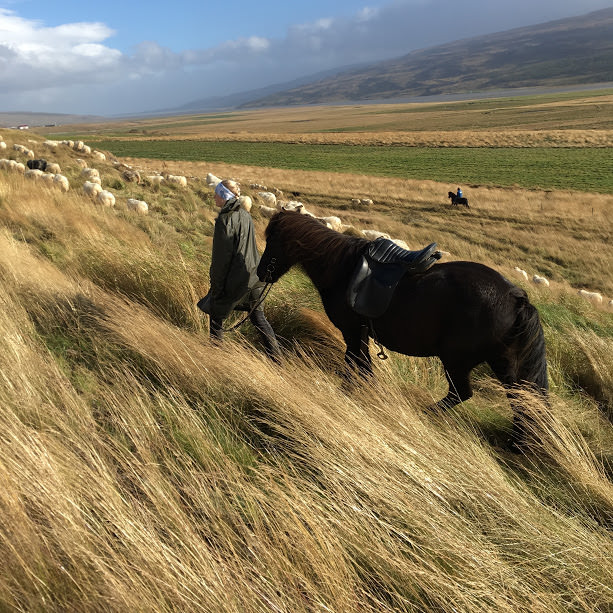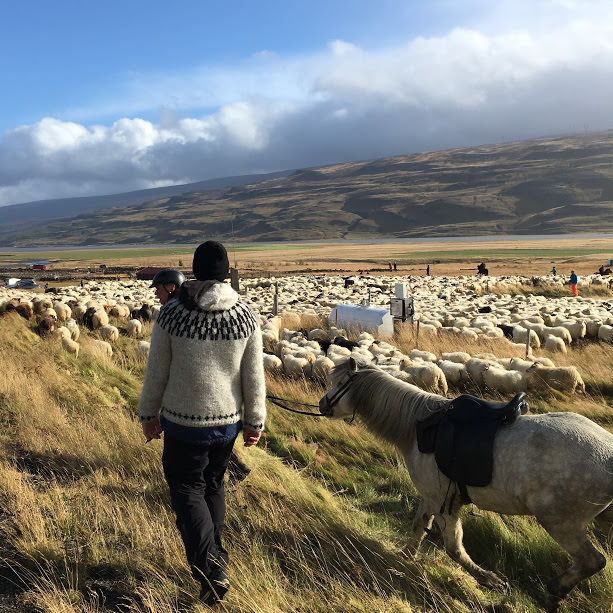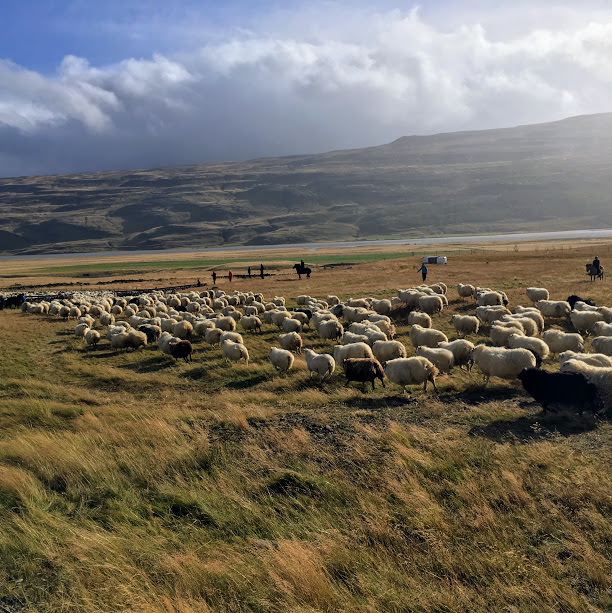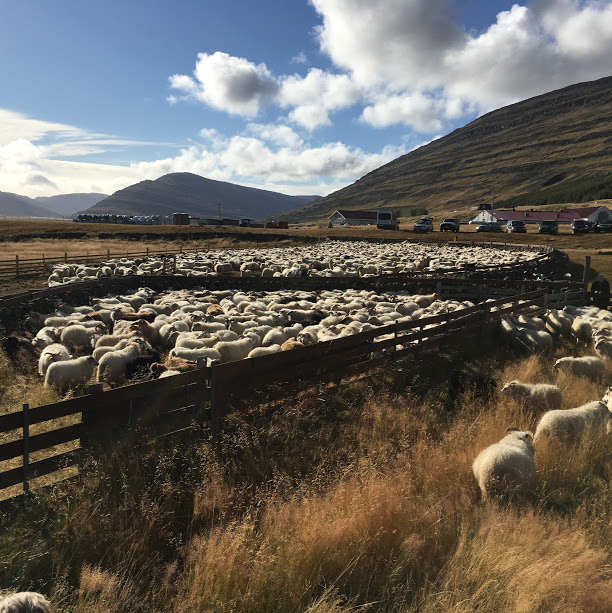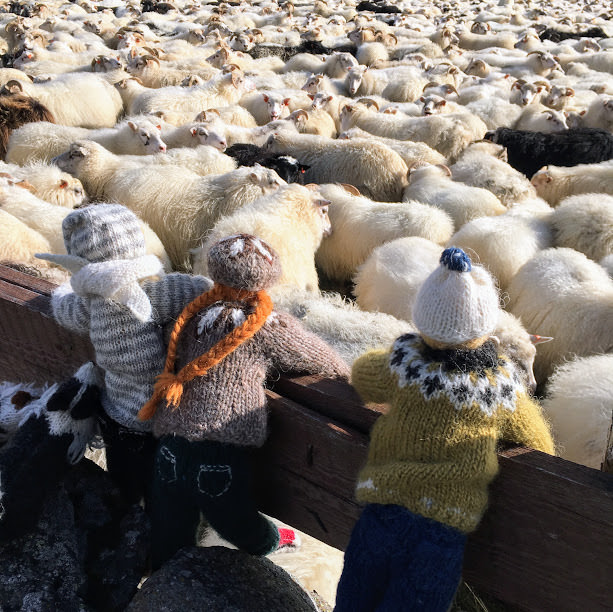 Sorting sheep is a lot of fun! You have to catch them, look for the tag on their ear then take them to the right pen. Here is one of us struggling with a particular fierce lamb! But she got it!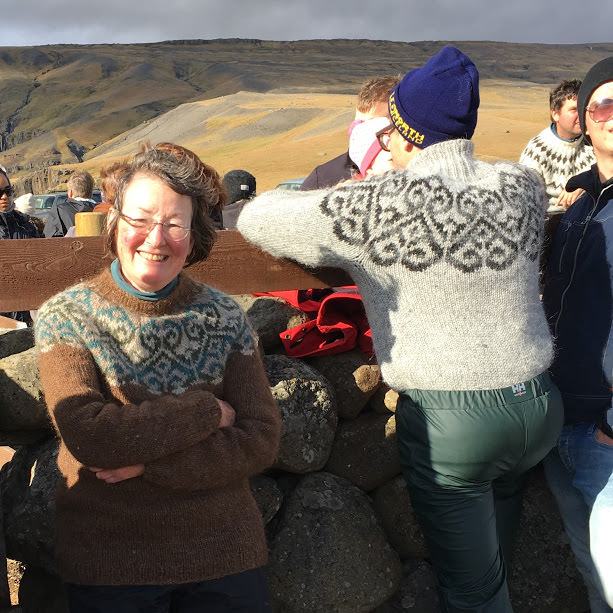 The round up is one of those places where you can see flying sheep…
Or take a sheep bath! Spot the knitter and the new sweater pattern (teaser) 😉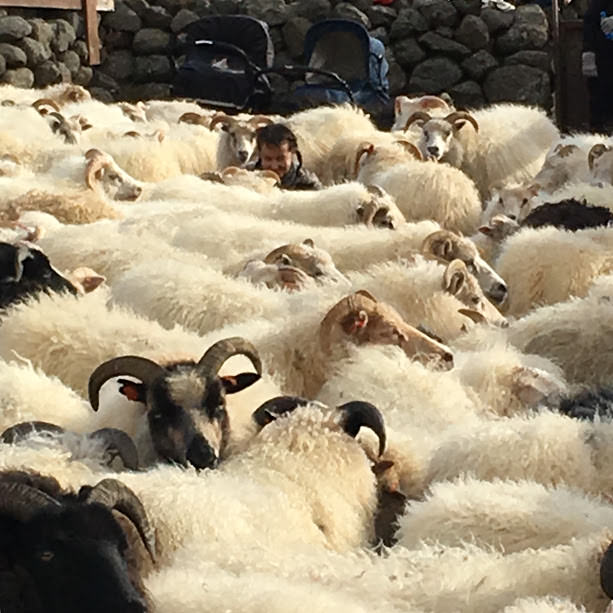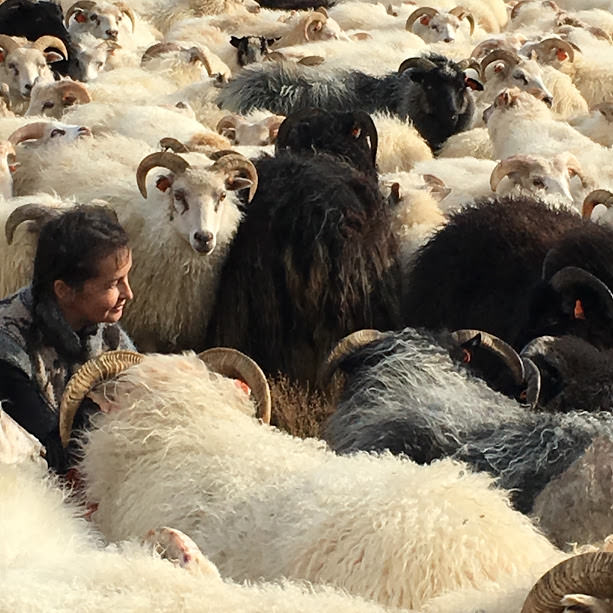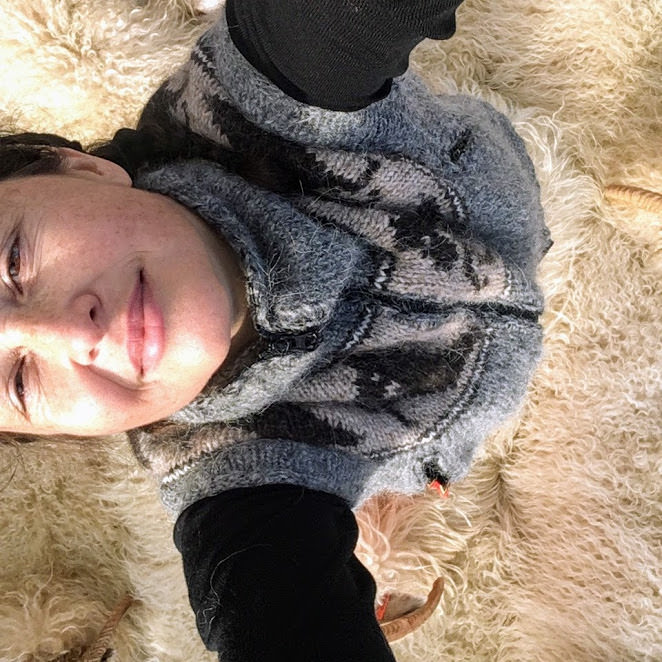 Where we stayed…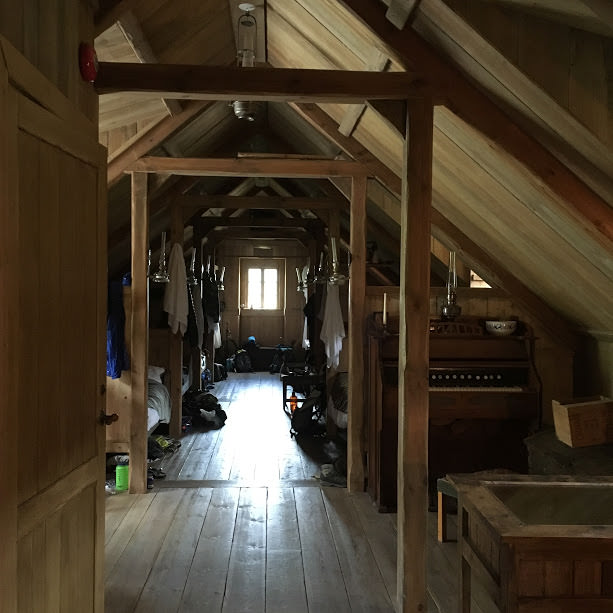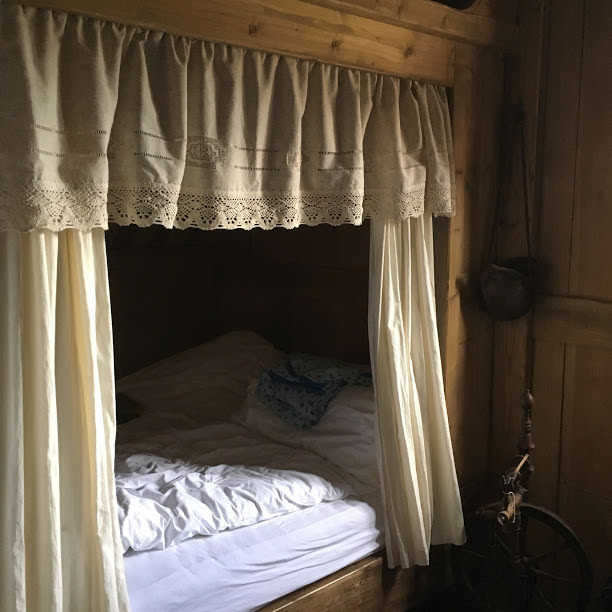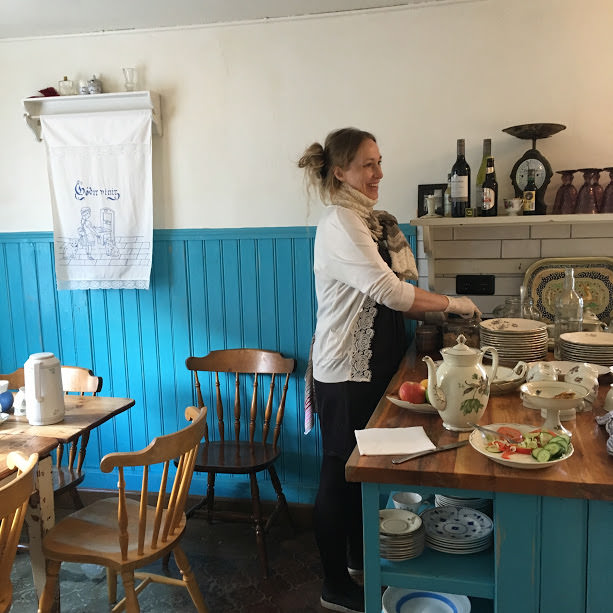 Did I mention we also went horse riding, saw reindeers, ptarmigans and northern lights (beautifully captured by one of us).
If you want to come next year, the booking for 2018 (19th-26th September) is opened, over here then follow link!