Scroll down for the Sleeves Charts. You will also find useful links at the end of this article!
Back in October 2019, the lovely Maja Karlsson contacted me. She is a Swedish knit designer who I don´t know but through her instagram account majasmanufaktur. I own a few of her books and admire her aesthetic very much.
It is as the Head of design at Järbo Garn, a company running the wholesale business for the Ístex yarn in Sweden, that she contacted me and asked if I would be interested in designing an Icelandic sweater or a cardigan with Léttlopi for Järbo´s Autumn/Winter Collection 2020/2021. I´m not so often taking commission and am usually rather reluctant to alienate my rights to a design but I liked the project and the exposure I would get in Sweden, so I joyfully went with it! And this is how the Maja cardigan came to life!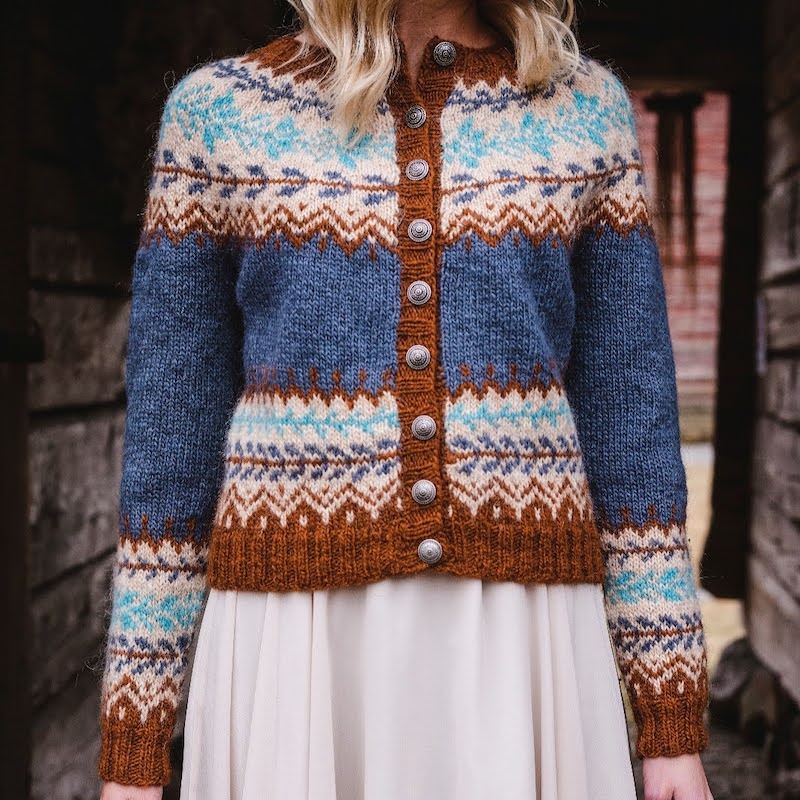 The deadline for the design was in March 2020 and the theme was "Heritage" (Arv in Swedish). Maja had put together a mood board to get inspiration from. Mood boards are not just for commissioned designers to get inspiration from but are also very helpful to put together a cohesive collection so it is very important that it reflects in your design.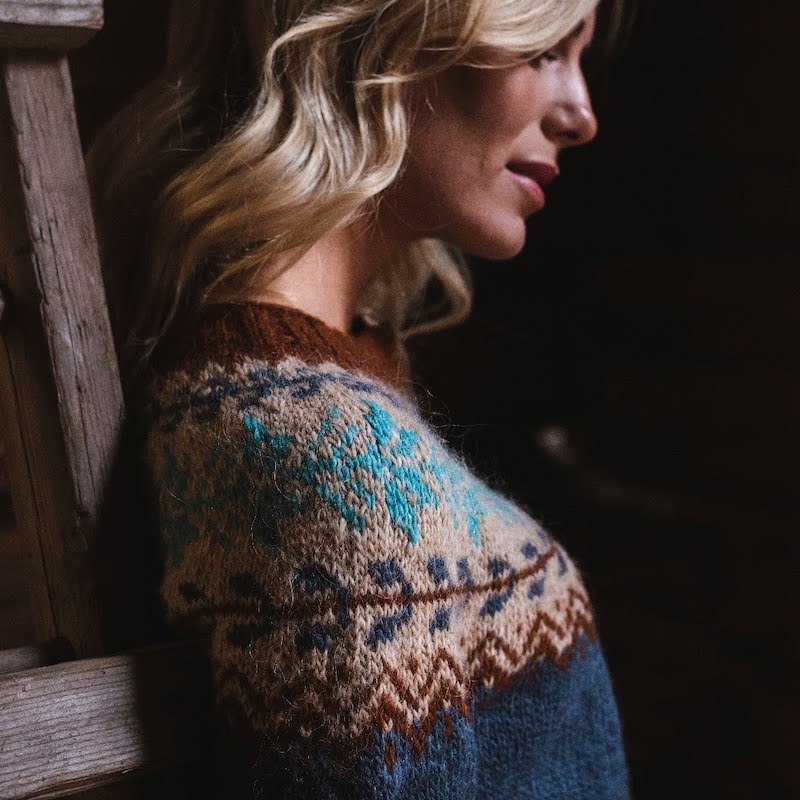 Can you see the elements, the colors, the shapes I borrowed from?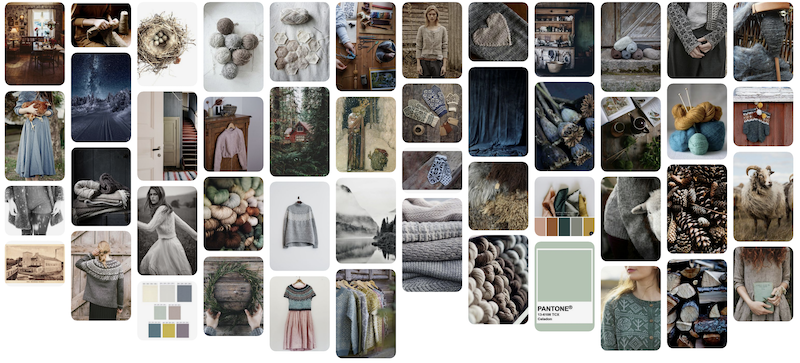 Probably Maja cardigan has a different feel from my usual designs because the moodboard set up by Maja spoke to me more as Scandinavian than Icelandic. I also felt it was very closed to Maja´s own style so it is very naturally that I called the cardigan Maja (it´s also an Icelandic name and is pronounced Maya).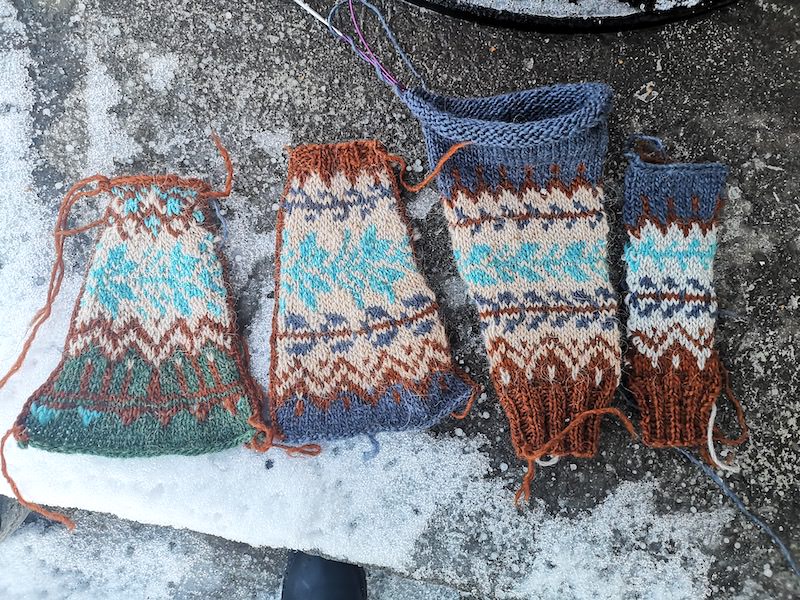 Some color swatches and a couple of pictures I snapped before sending the cardigan over to Sweden.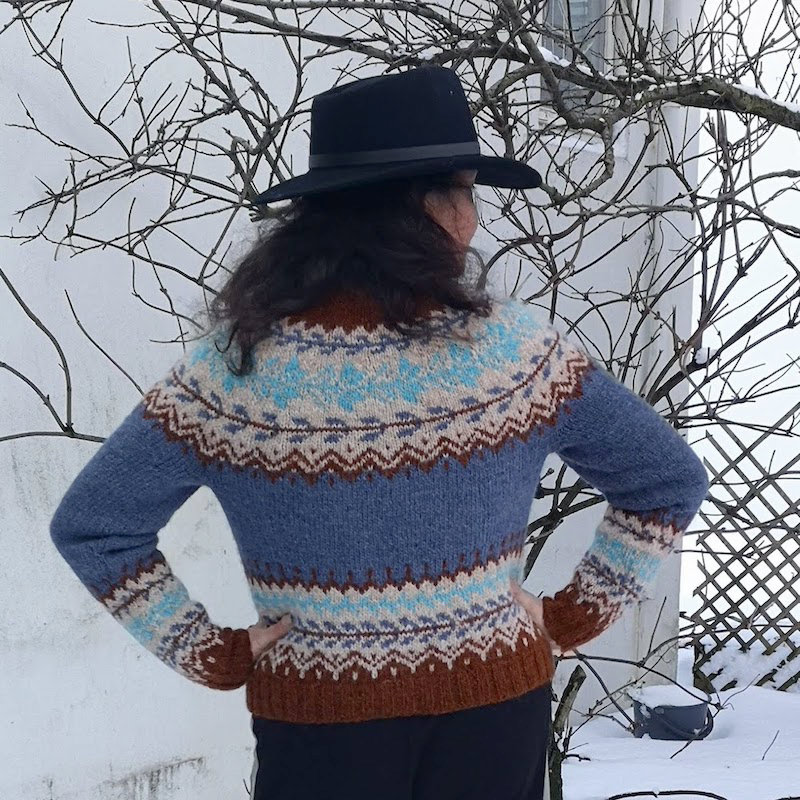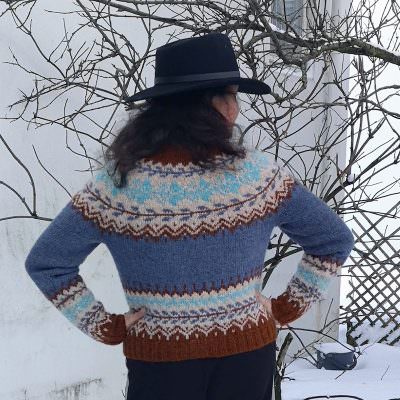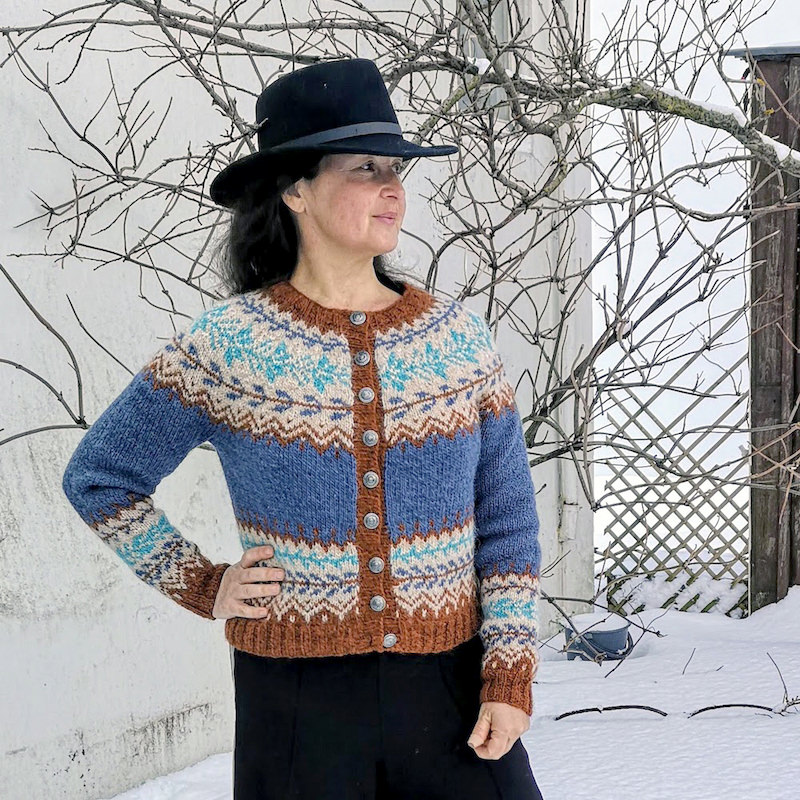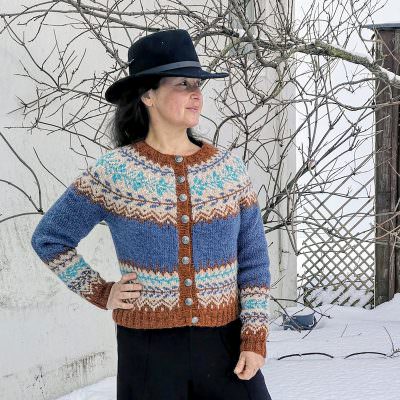 The plan for Järbo Garn was to present the Maja design in their printed and digital Lookbook and to introduce me in detail to their customers through all their digital platforms. They were also going to have the design in their autumn Knit-along which would generate a lot of noise in their Social Media, and on their website/blog. Here you can read an interview with me on their blog,  announcing the Knit Along.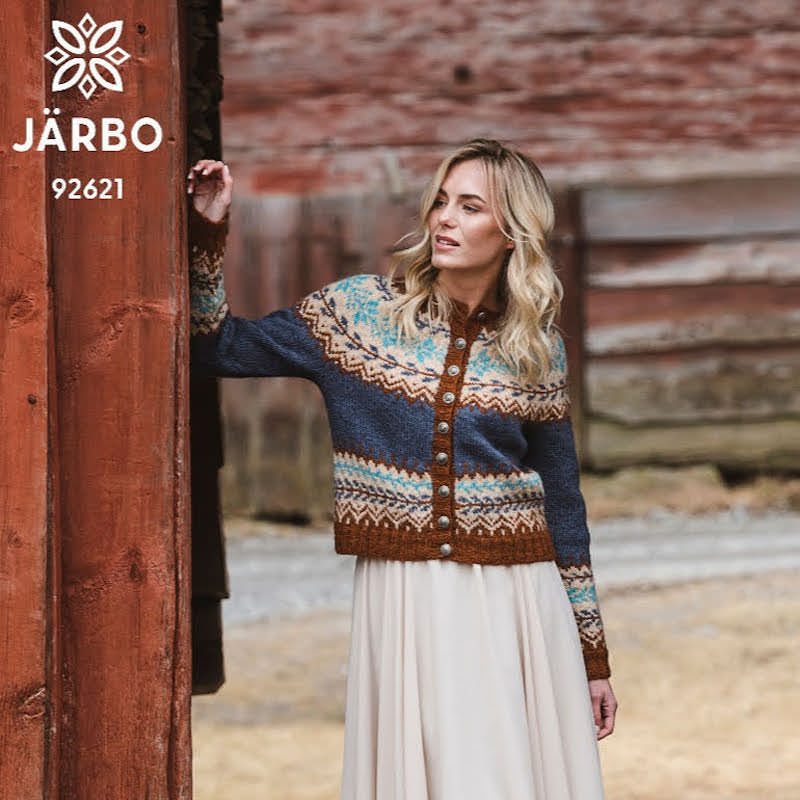 Unfortunately, things didn´t go as planned at all!
As you all probably know by now, there is a shortage of Icelandic Ístex lopi yarns. Not that there is not enough wool in Iceland. Rather Ístex doesn´t seem to be able to keep up with the increasing demand and yarn processing is always behind. The factory has recently invested in new equipments and hopefully things will improved a bit in the future.
Because of this shortage, the Autumn Knit Along was delayed and postponed to the end of the Autumn 2021, them to the beginning of the Winter 2021, then to the end of the Winter… and never happened!
"It's been both sad and frustrating to wait and wait for yarn that never turns up… And we were so looking forward to the KAL, so that was really a shame that we couldn't go through with it as planned."
Still to this day, Järbo has none of the Léttlopi colors used for the cardigan in stock!!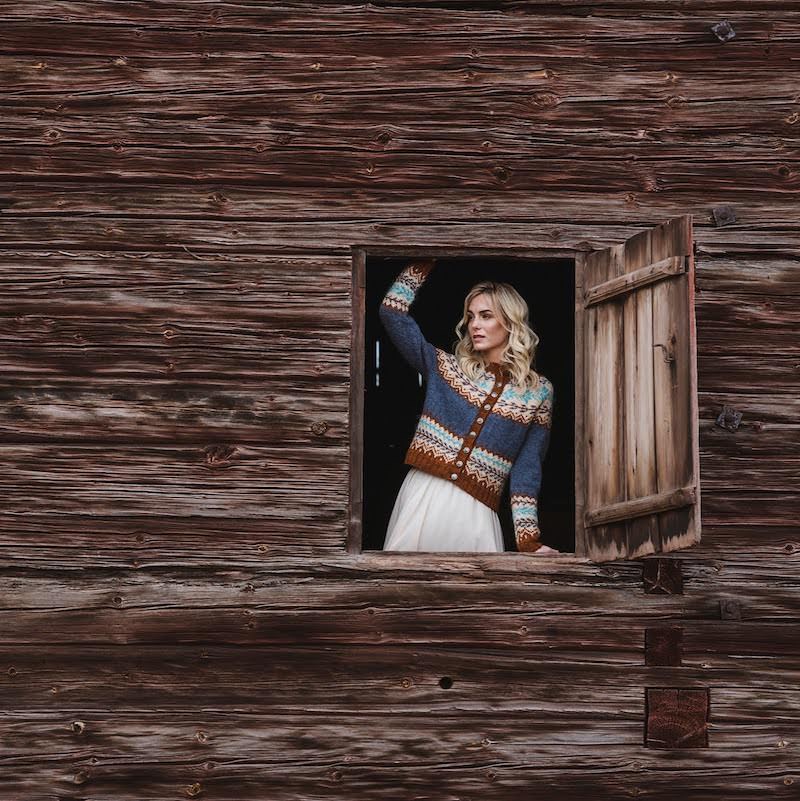 As for me, I kind of lost my stamina in the waiting process and never actually managed to tell you about the Maja cardigan. Until now! But maybe you already knew about it as it has become quite a popular sweater despite the lack of lopi!  And it´s been knitted in all sorts of yarns and color combinations, during many knit alongs organised by various knitting groups and shops. It´s so inspiring to scroll through all your projects!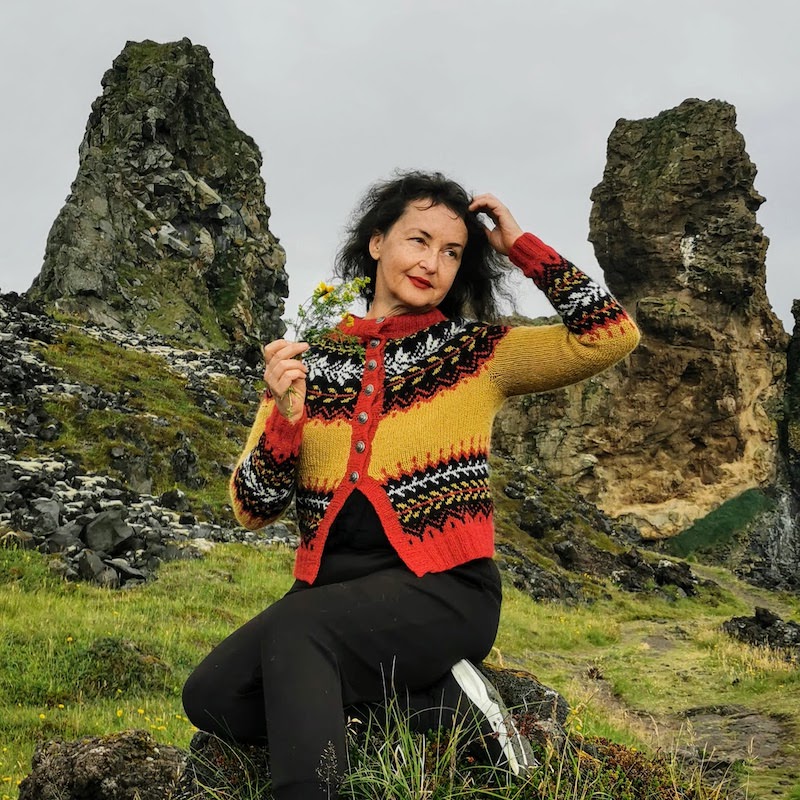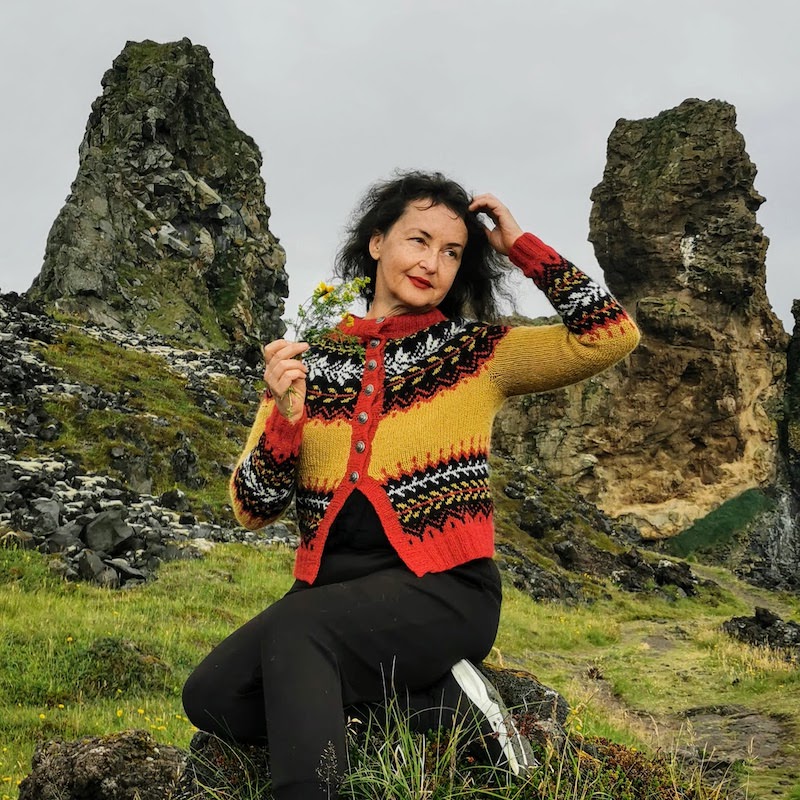 Last summer, I made a new colorway (for me) with bold colors 🙂  Don´t you think the cardigan looks like almost a different sweater in those bright colors? The main color, a wonderful mustard yellow, is dyed especially for me by Ístex so I´m sure I have enough!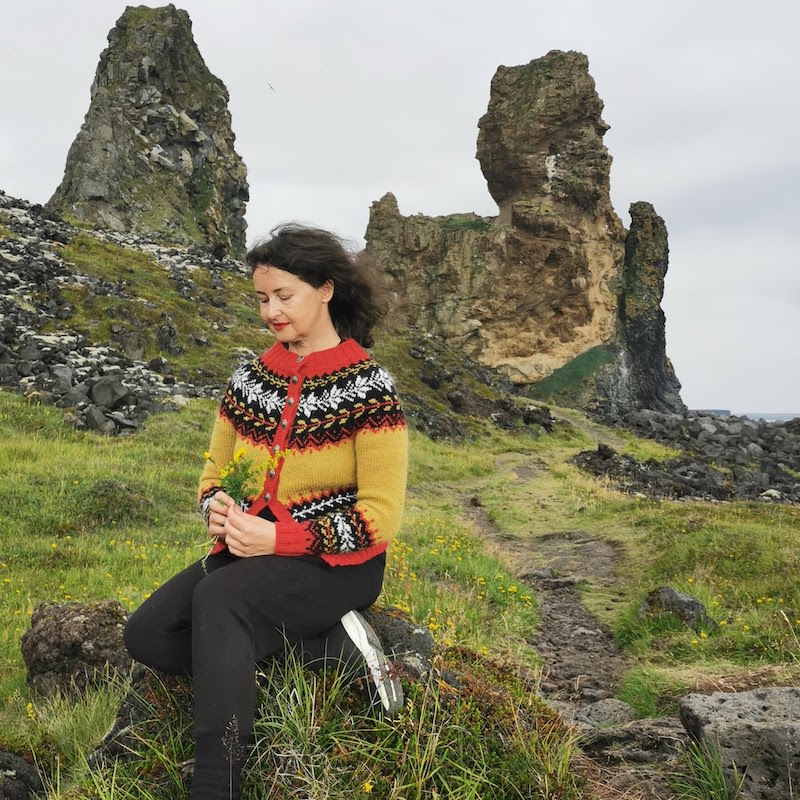 You may recognize the old 9264 Ístex mustard shade that was unfortunately discontinued some years ago and which I absolutely love!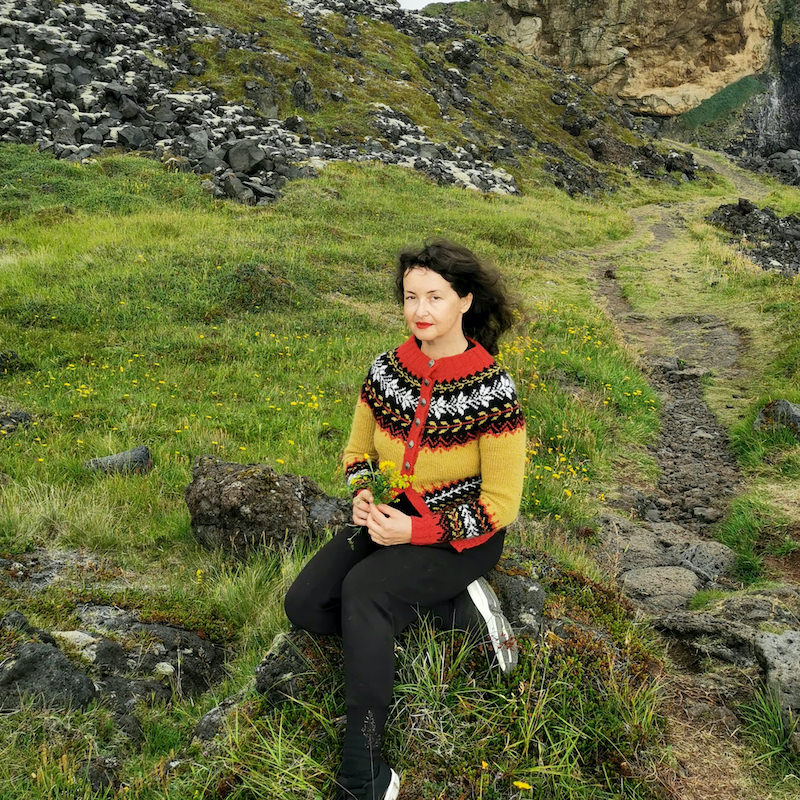 Kits for this colorway are for sale on my website.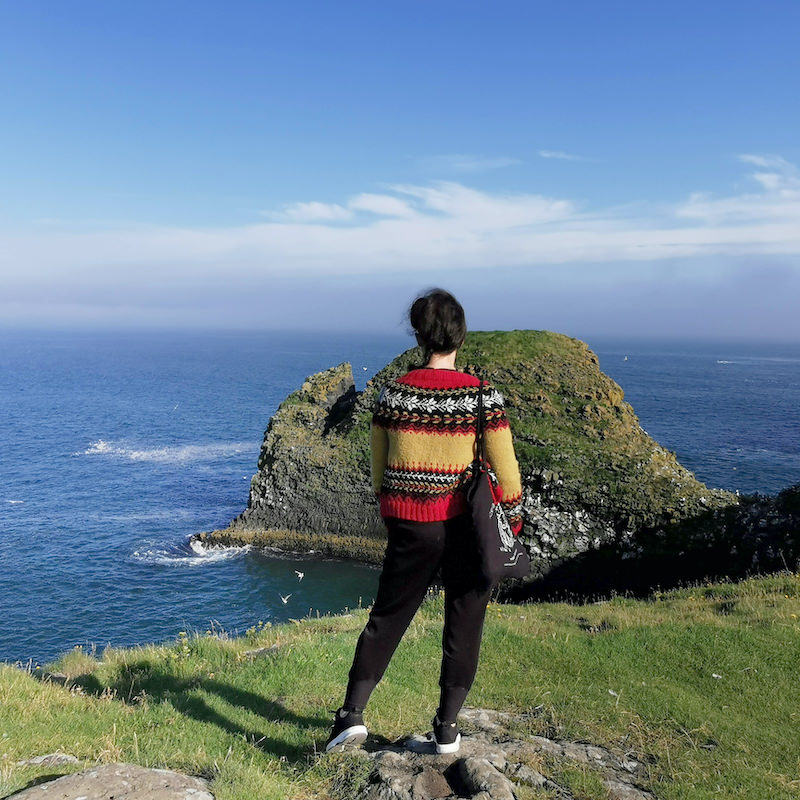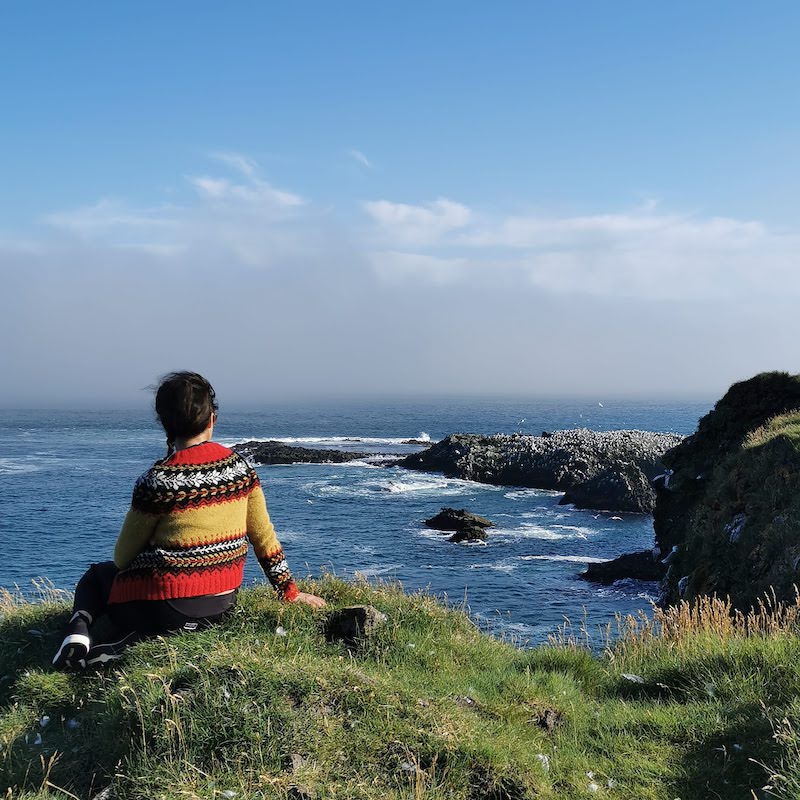 However if you still fancy the cardigan in its original yarn and color I finally have a few kits available in the original colors! Believe me I tried to hamster yarns during all the year 2021 but there was always at least one color missing!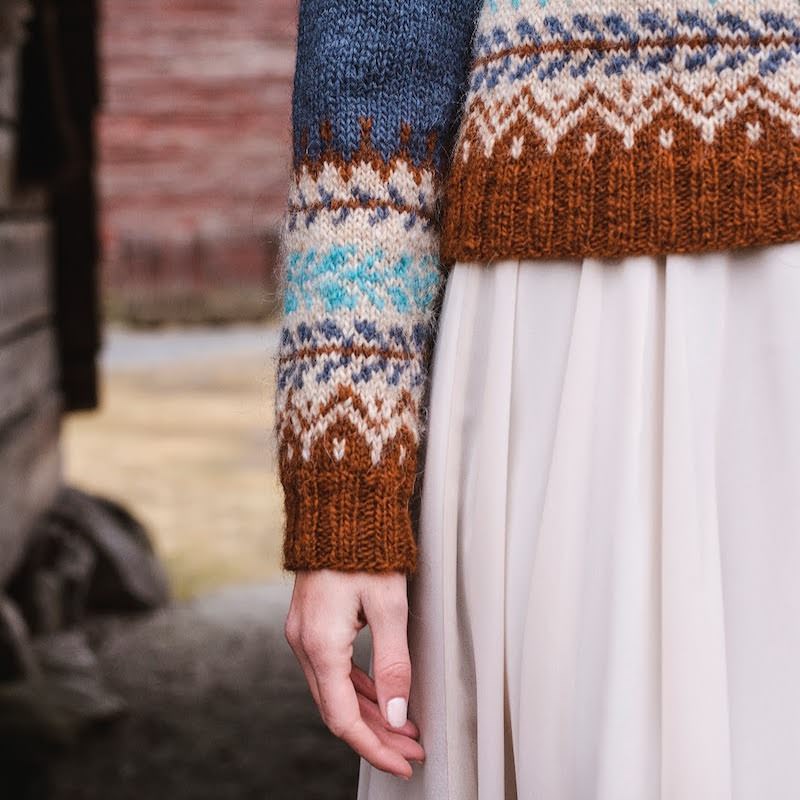 Lastly did you know that the Maja cardigan is available in 7 languages?  A French and, at last, Icelandic version were recently added to the already existing Swedish, English, Danish, Norwegian and Finnish versions! This certainly contributed to the pattern popularity.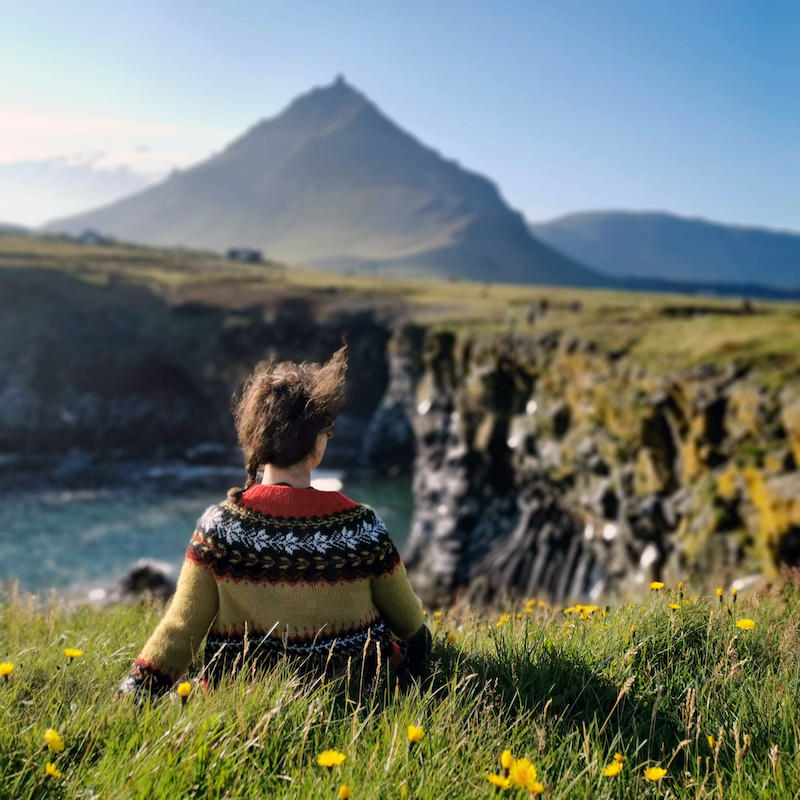 On a side note, a few of you seemed to have difficulties making the sleeve increases within the stranded motif. So I draw a chart of the cuff motifs in all the sizes: you can also download a PDF here.
Hope that helps!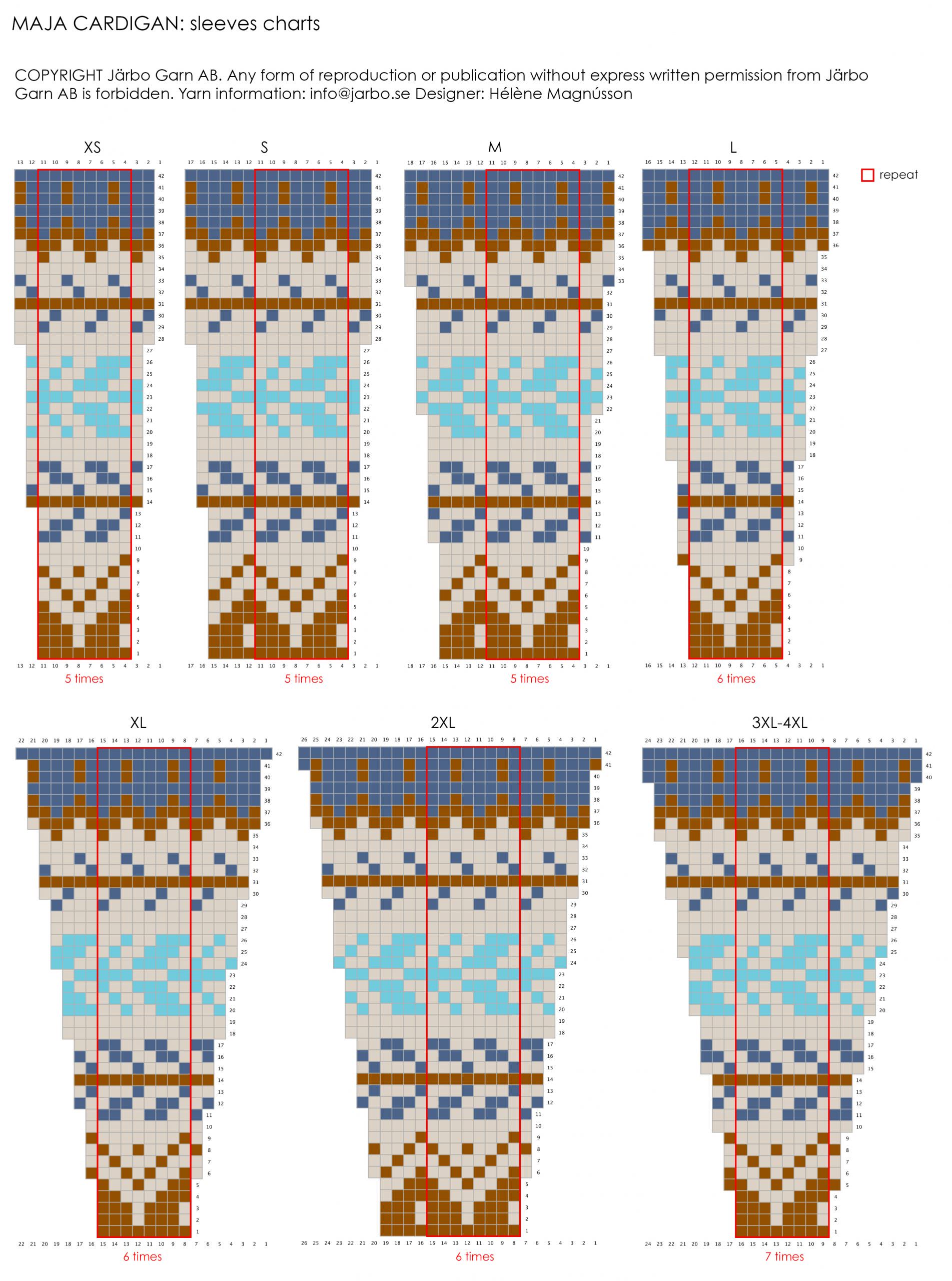 More pictures for fun!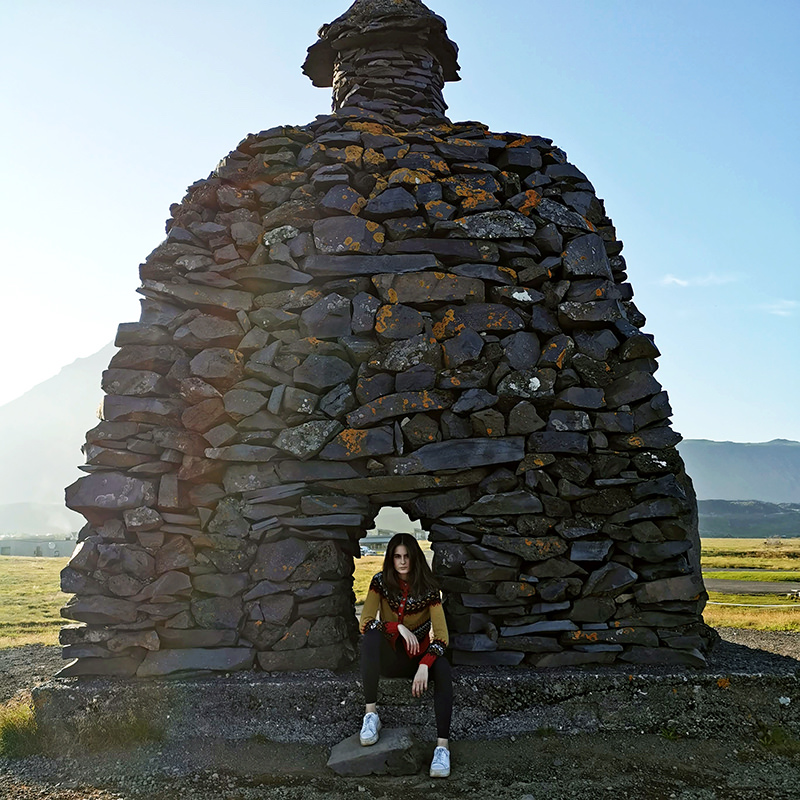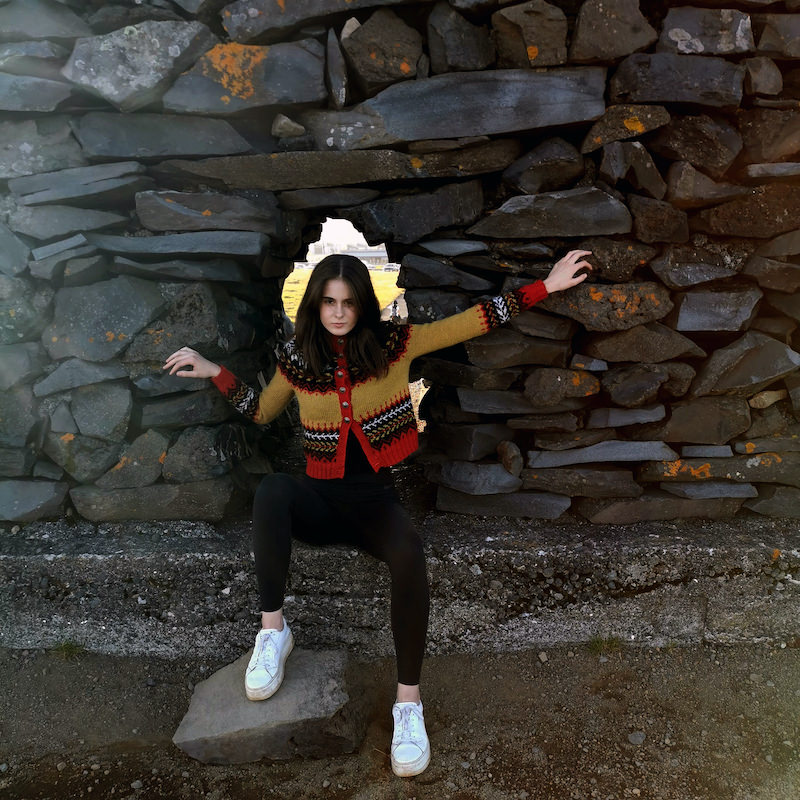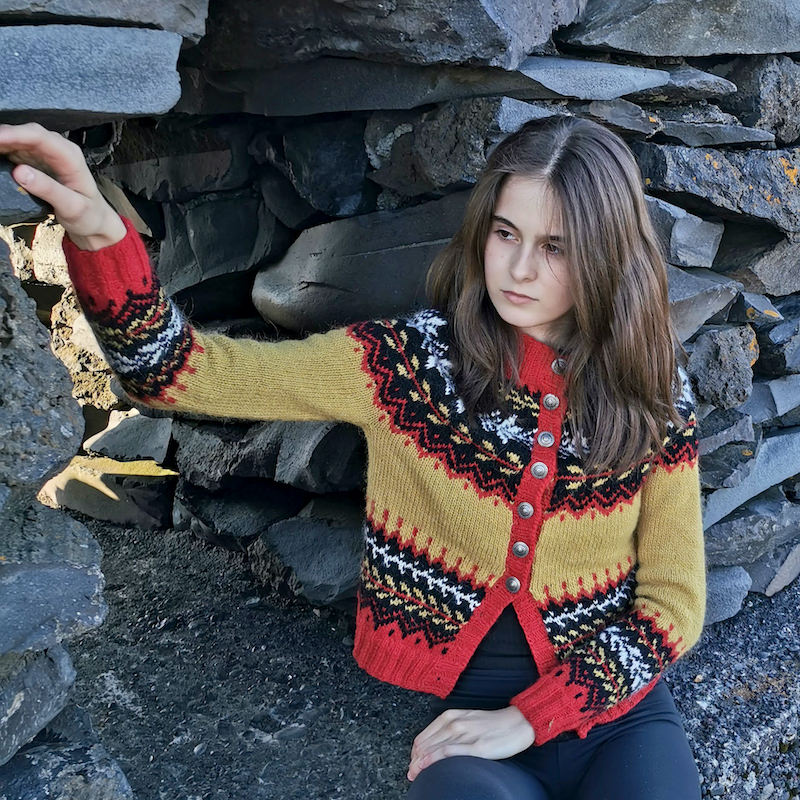 Useful links