I'm a relatively fast knitter, a slow designer and an even slowest blogger! I won't tell you how many "almost done" designs are waiting to be published or how many drafts of blogposts are waiting in the queue…
So without anymore introduction, let me take you back to the Spring 2015 when I started to work on my Útivist: the pattern was to be published almost 3 years later in the winter 2017, and THAT was 2 years ago…
But maybe it's all right to be slow in a slow business! And to take the time to rediscover older patterns rather than constantly making new ones 🙂
Here is the sweater as it appeared in the published pattern, knitted with Einrúm L (lopi + silk) and Léttlopi in the colowork.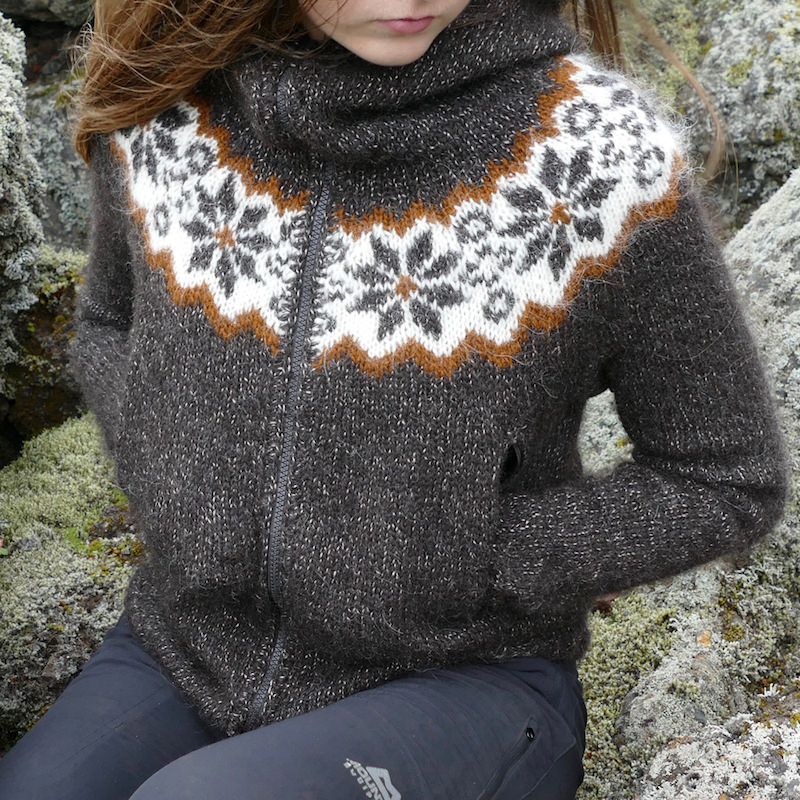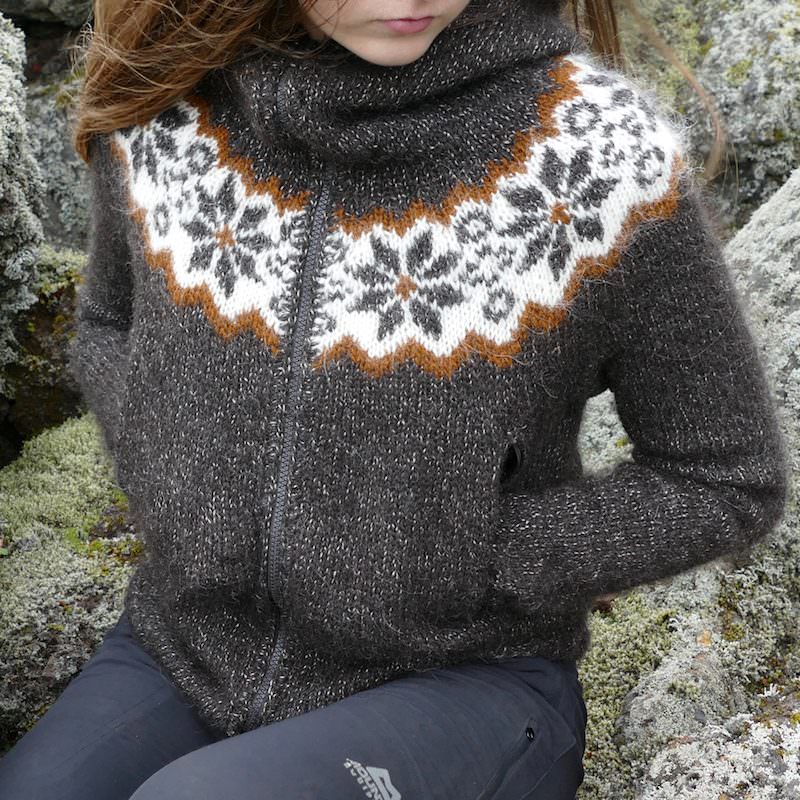 And here is the very first prototype which started as the "dream sweater" for one of my Icelandic friends. Most of my designs are indeed knitted for someone in particular or with someone in particular in mind 🙂 For me, handknits have to be useful and used.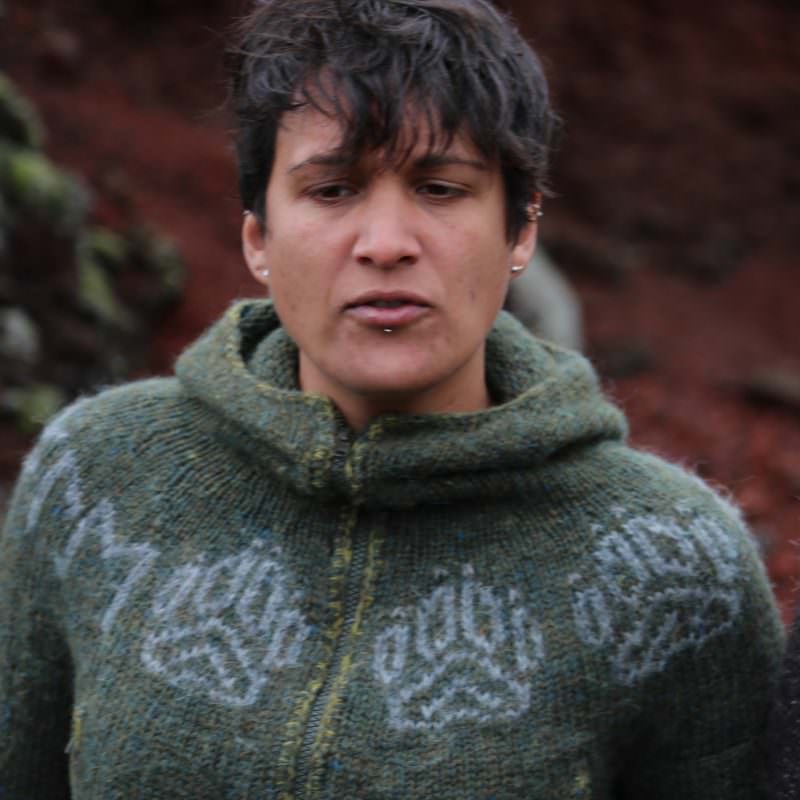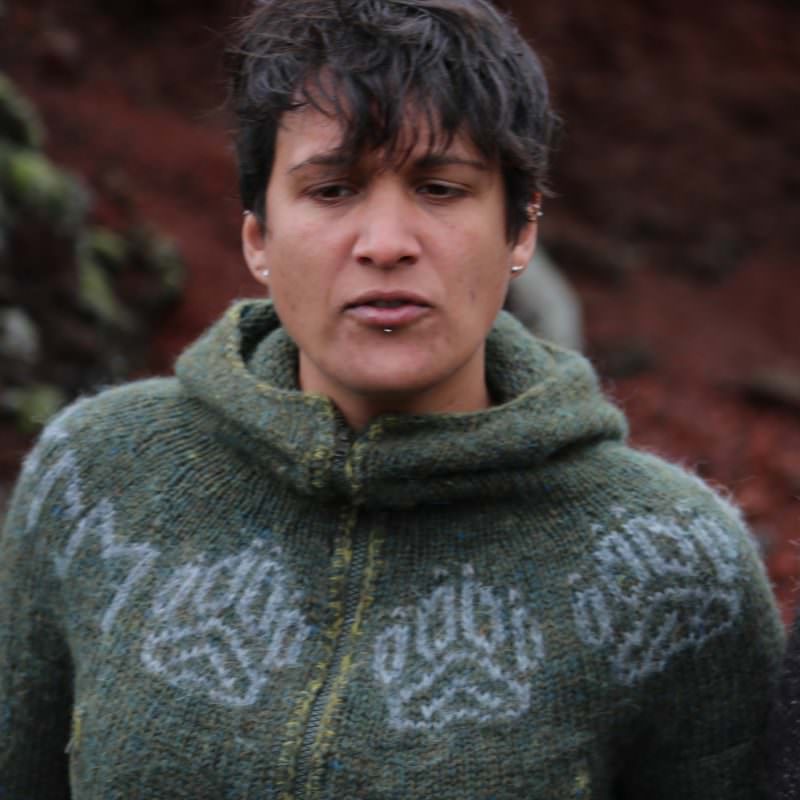 A fellow mountain guide, she wanted a real hood, zipped pockets but accessible when wearing a bag-pack, a short fit to accommodate for a climbing belt, a good coverage at the back (because she has a bad back and it helps to keep it warm), integrated mitts (which I know would wear out with time, so it was important for me than the sleeves would be knitted topdown, making it easier to reknit the hands when holes would appear).
Her sweater is slightly different from the one in the final pattern: first I knitted it with plötulopi double (shades 1421 and 1027) and, to add solidity, I tripled it with my Grýla Tvíband (shade Moss green) in some places.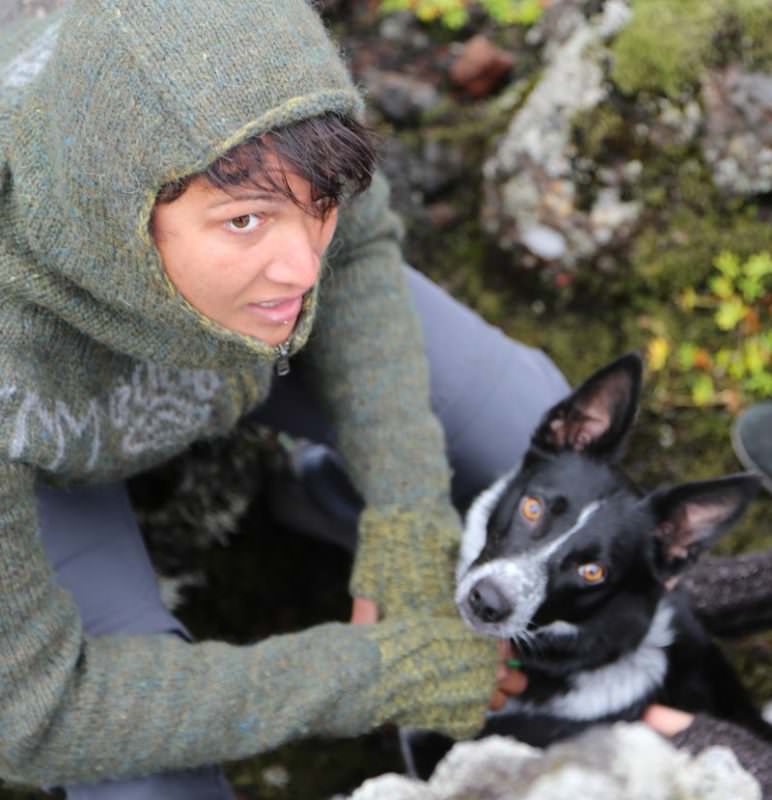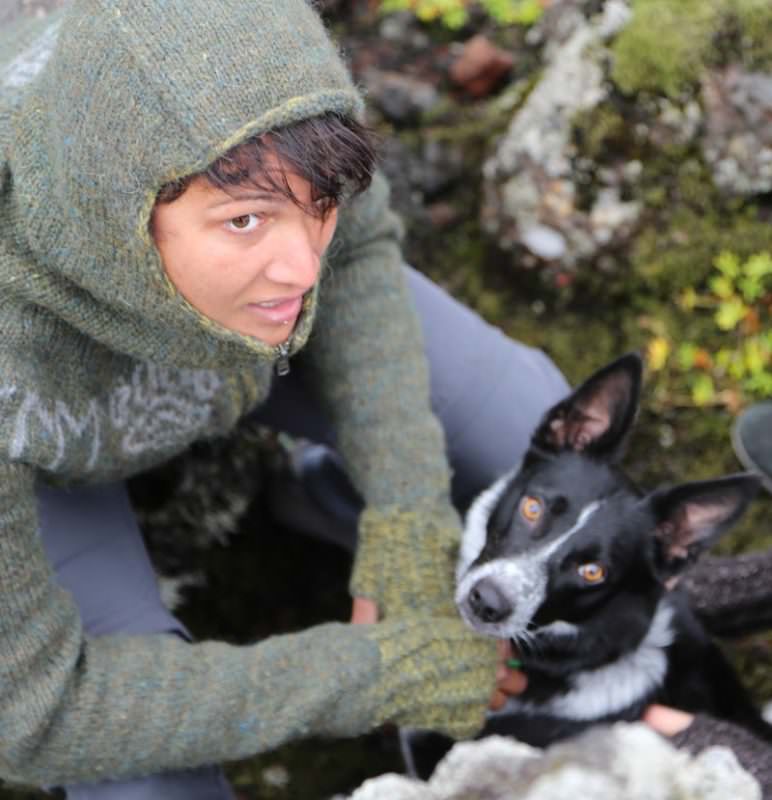 I added an extra pocket on one of the sleeve (for the key of the stables – she also has horses).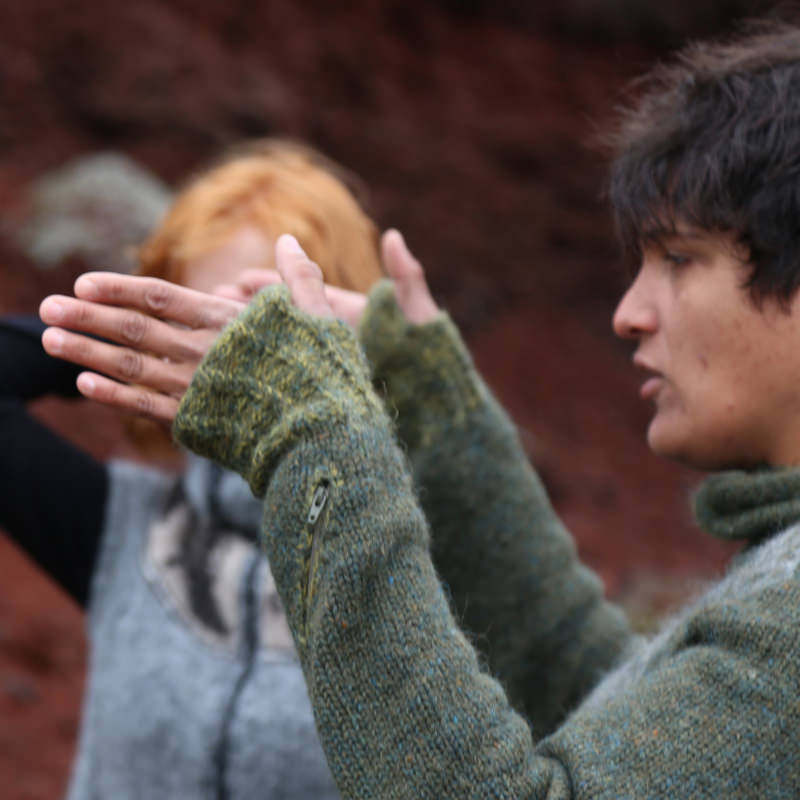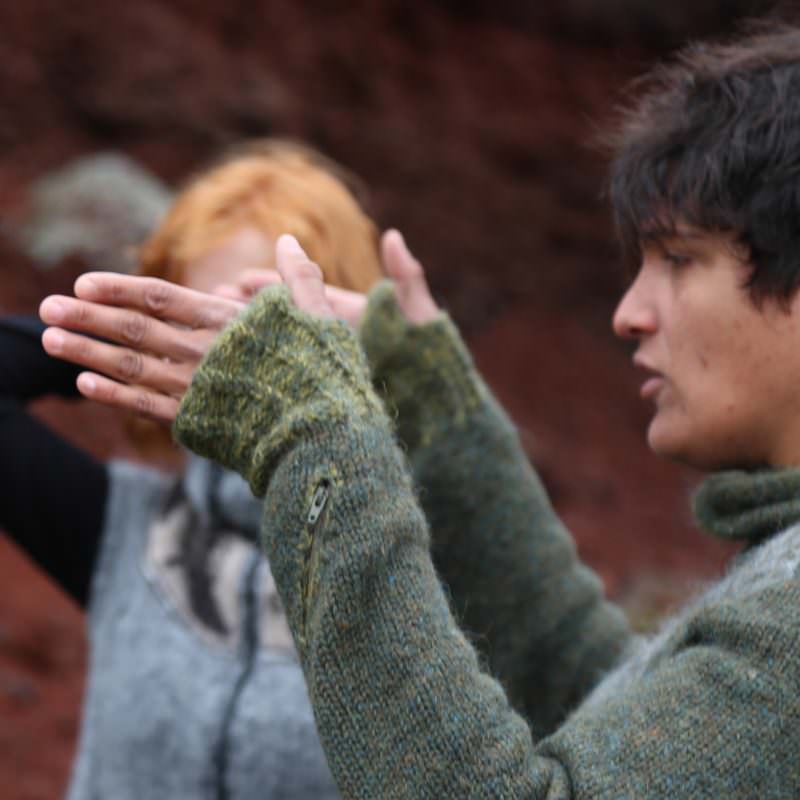 Lastly and very obviously, the yoke motif is completely different. Whereas the pattern has a relatively traditional Icelandic motif of an eight-petal rose and zigzag, hers is decorated with a fox-paw motif and her name written in runes over one shoulder.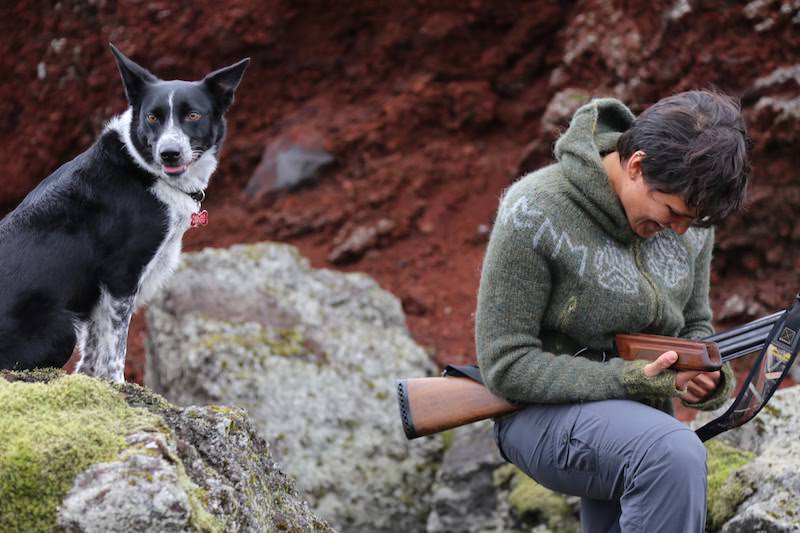 The perfect fit was a tad-bit difficult to figure out sometimes because we are not the same size and it was not always easy to find time to meet between guiding tours.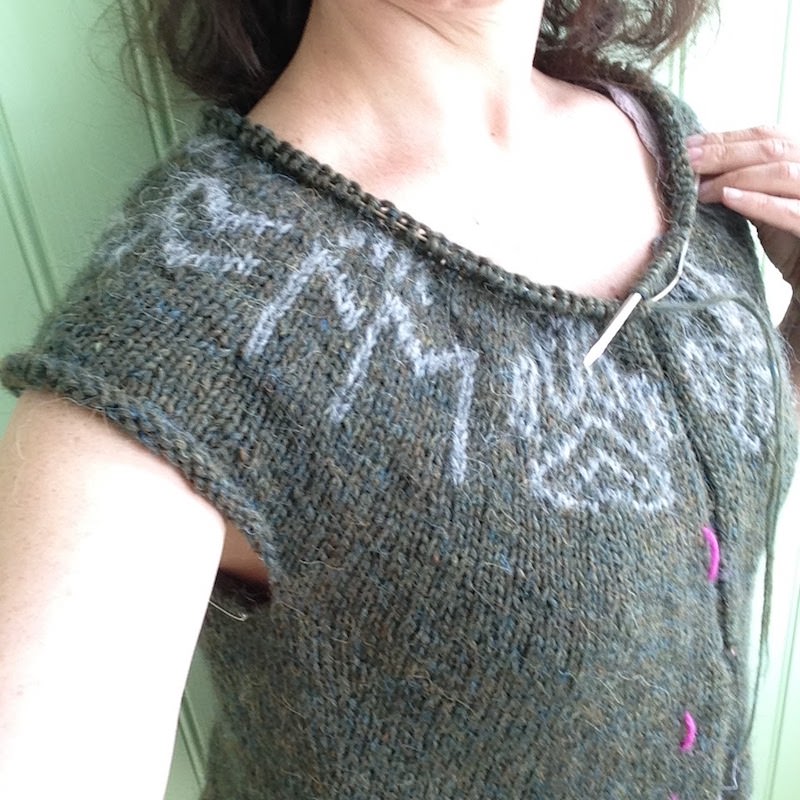 In fact, because of that, it took several months to complete the sweater! They were in-progress-pictures exchanged.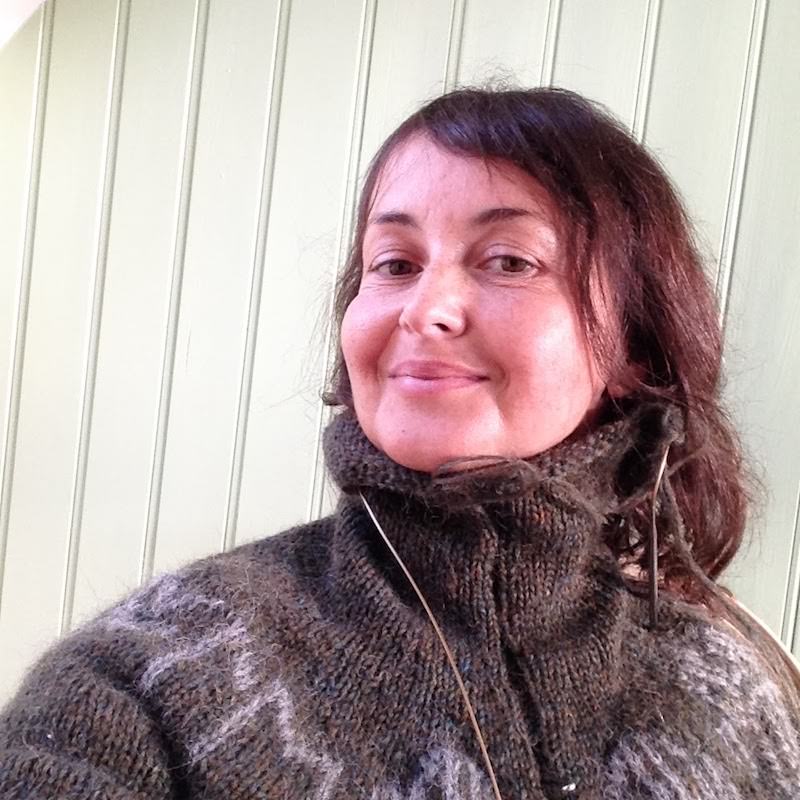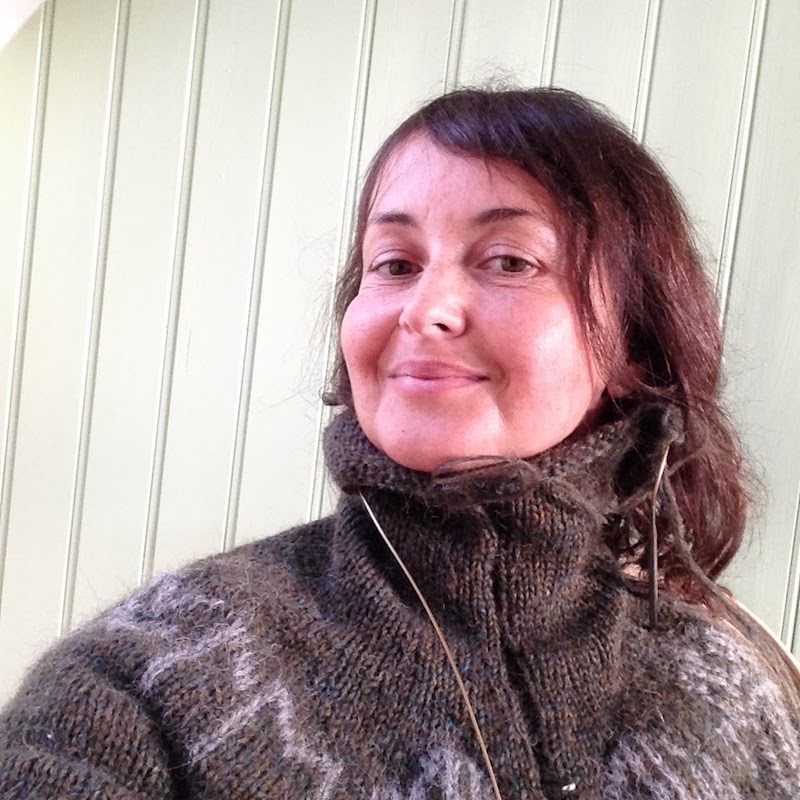 Including the "silly-hood-in-the-making" ones…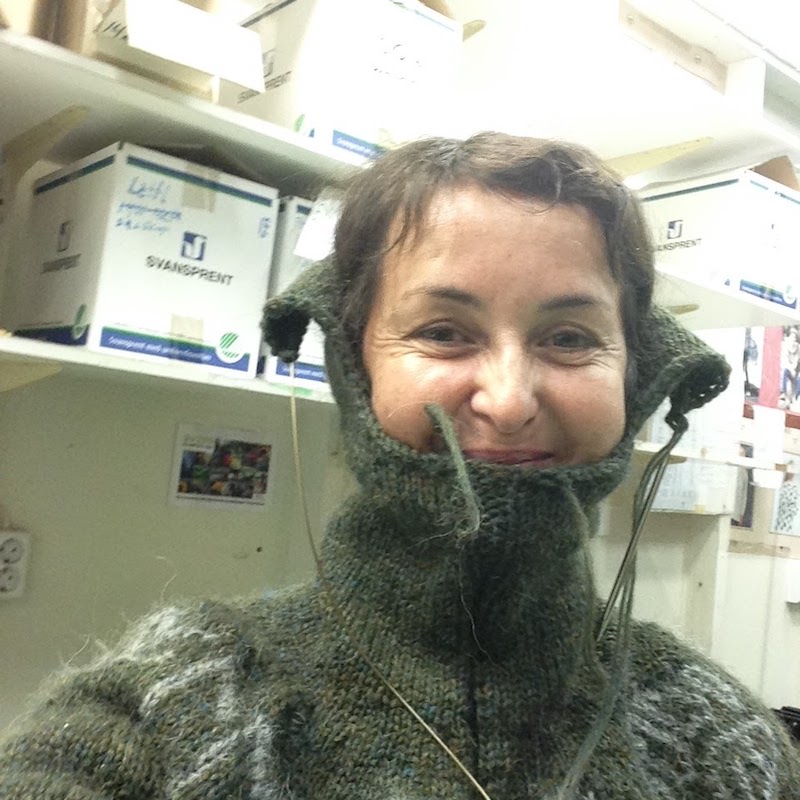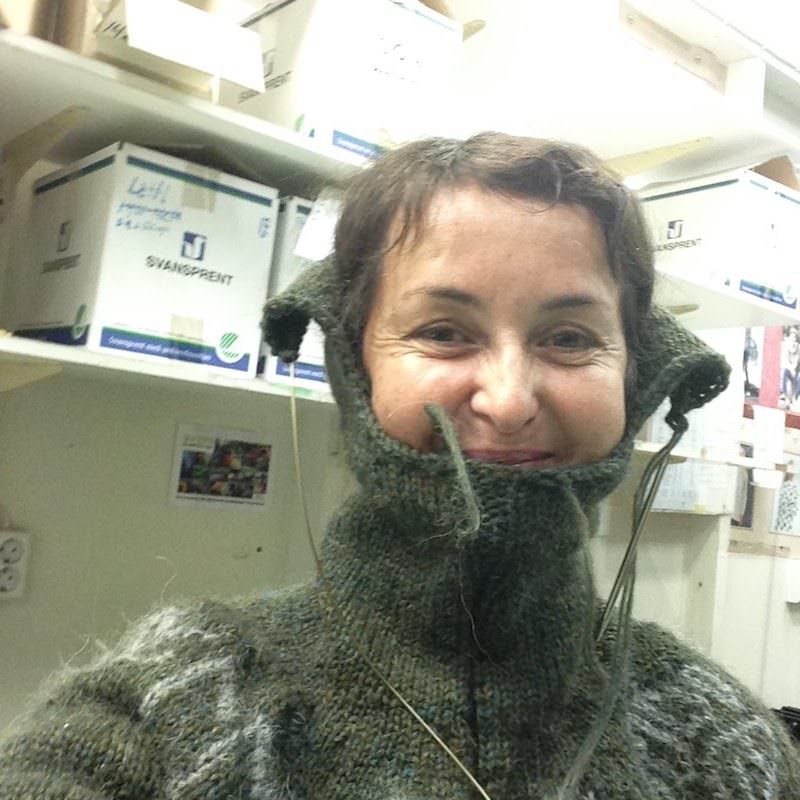 Here together with the "monster mittens" during my Hiking and Knitting under the Midnight sun Tour. Those who have been making the sweater will probably recognise that stage and possibly have similar pictures 😉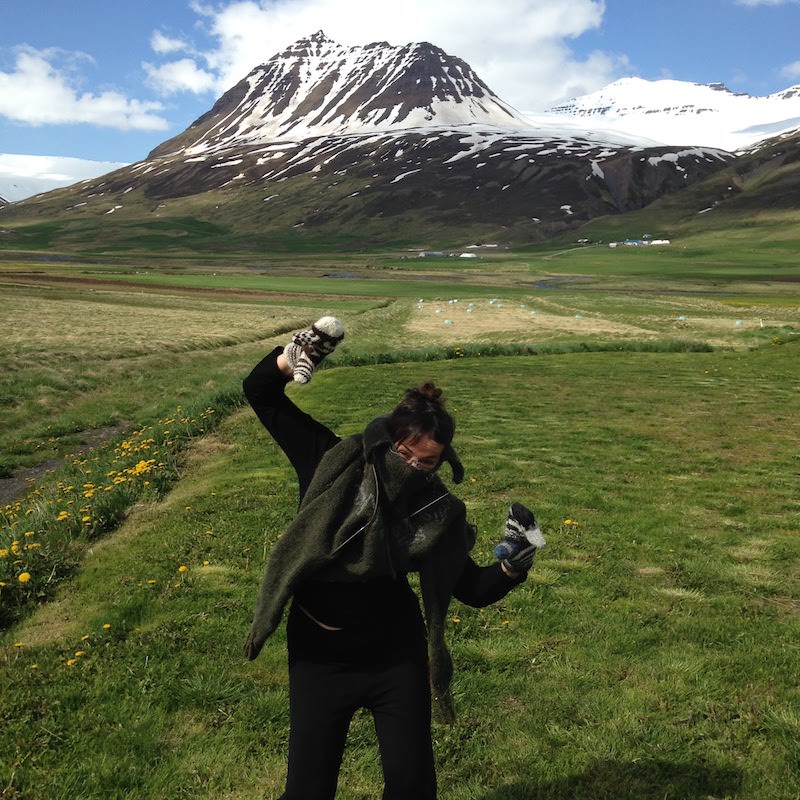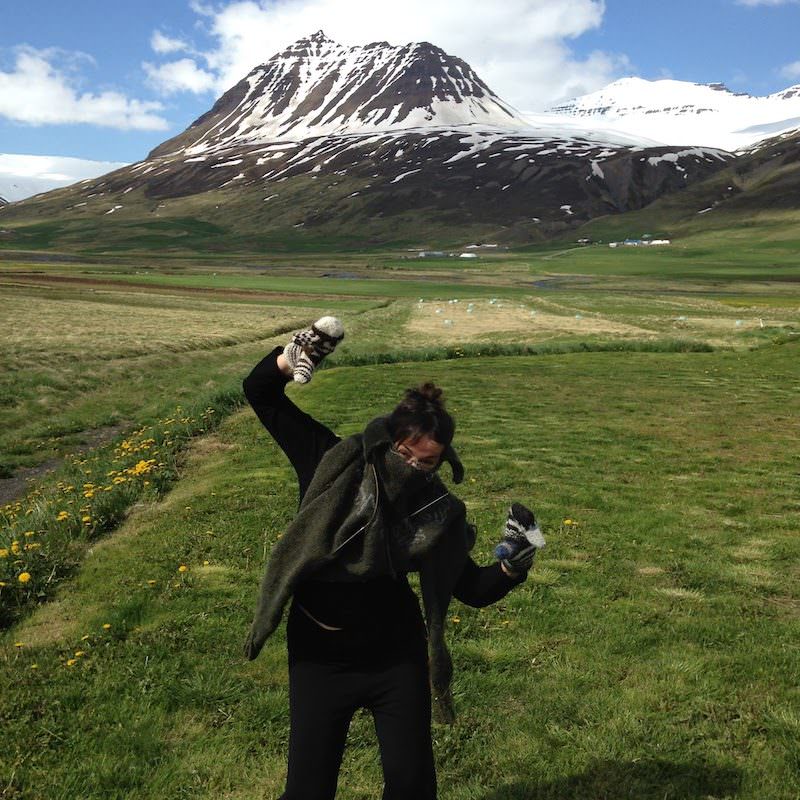 Here is one of the last fitting session: we were almost there.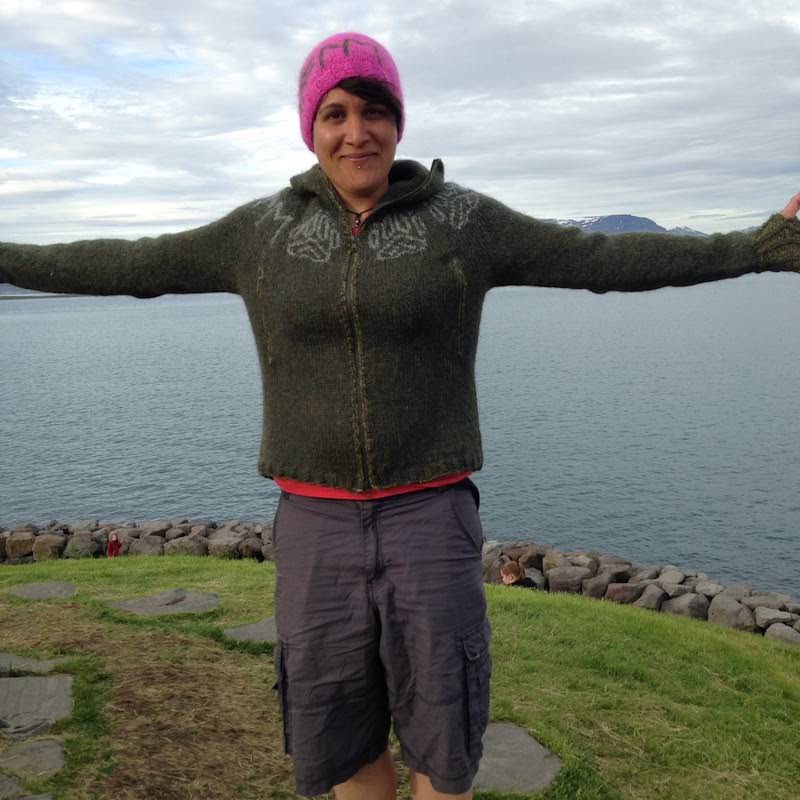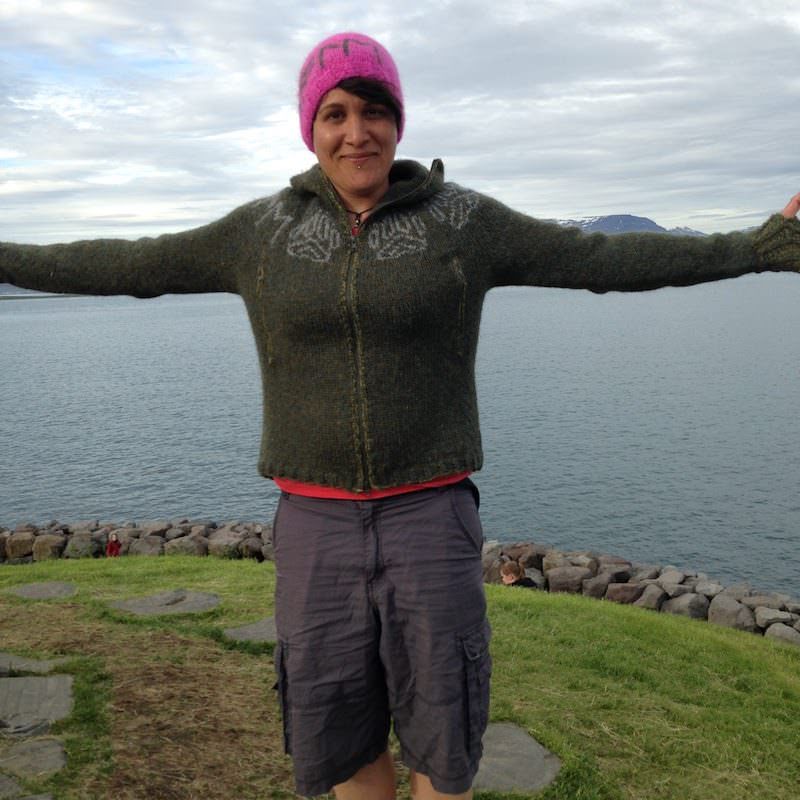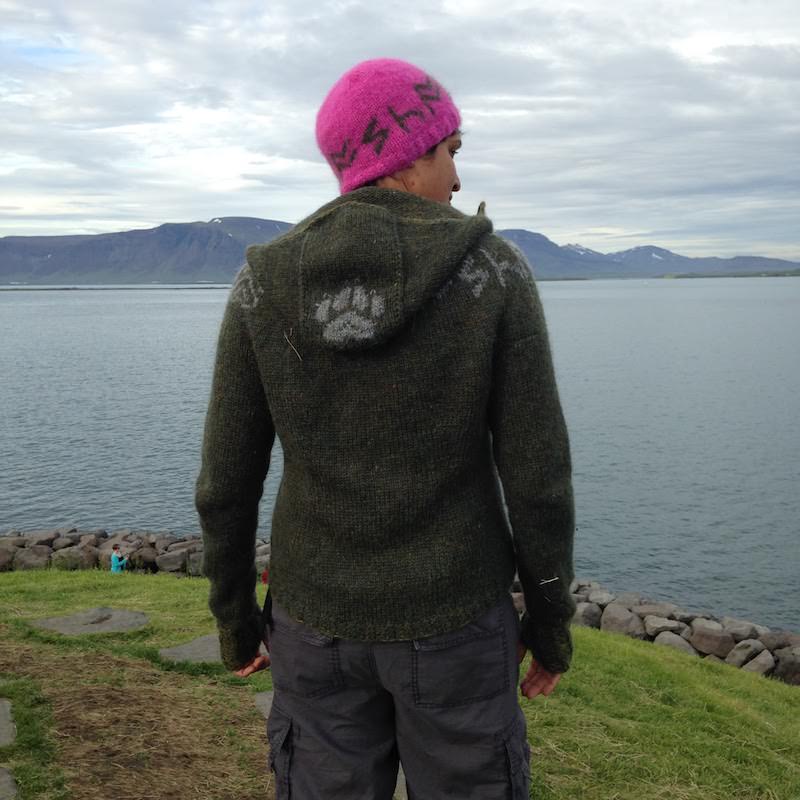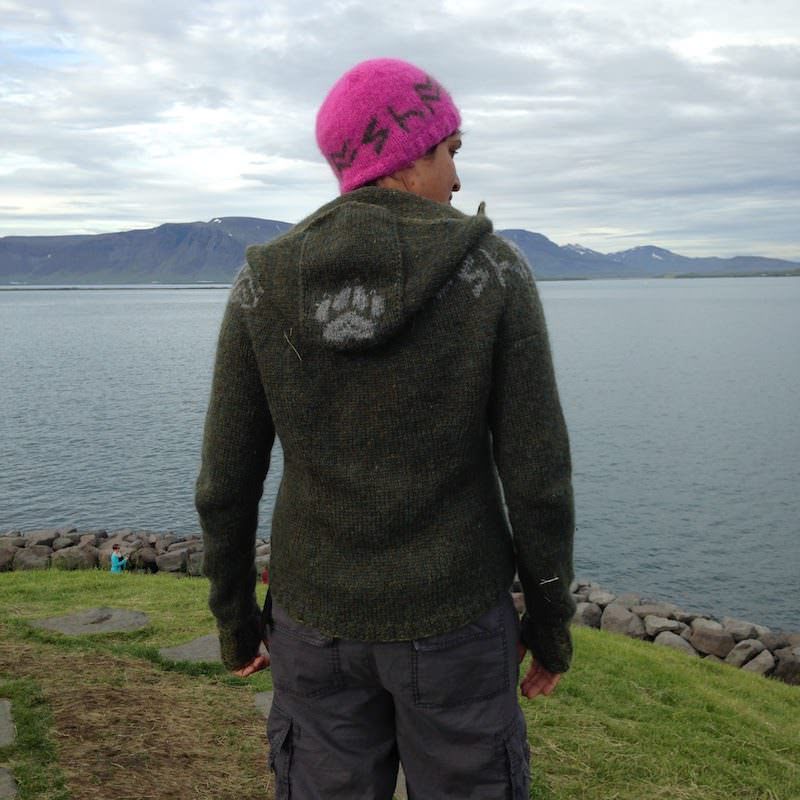 But the hood was way too long!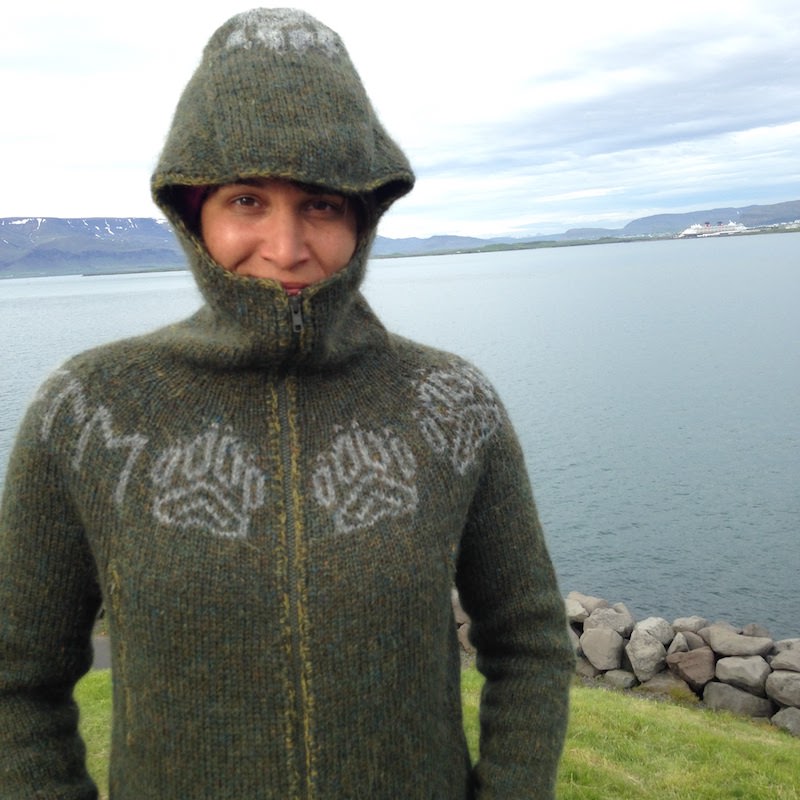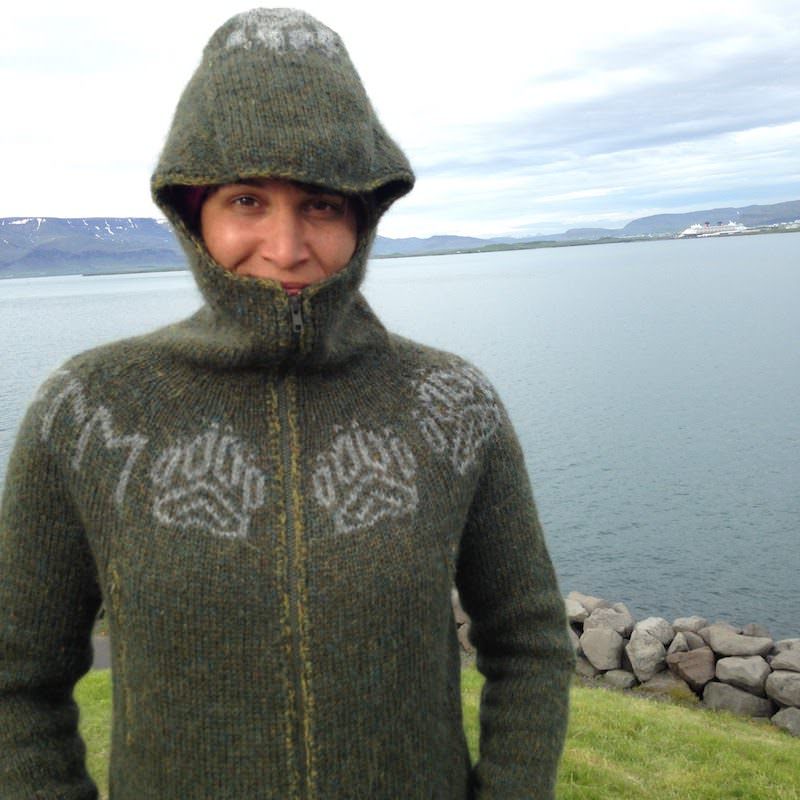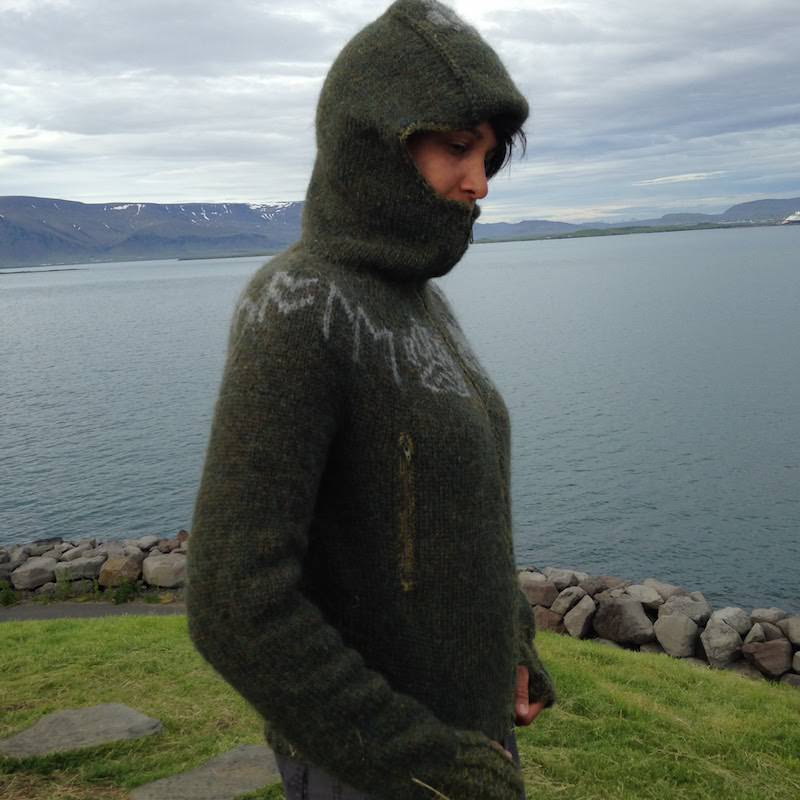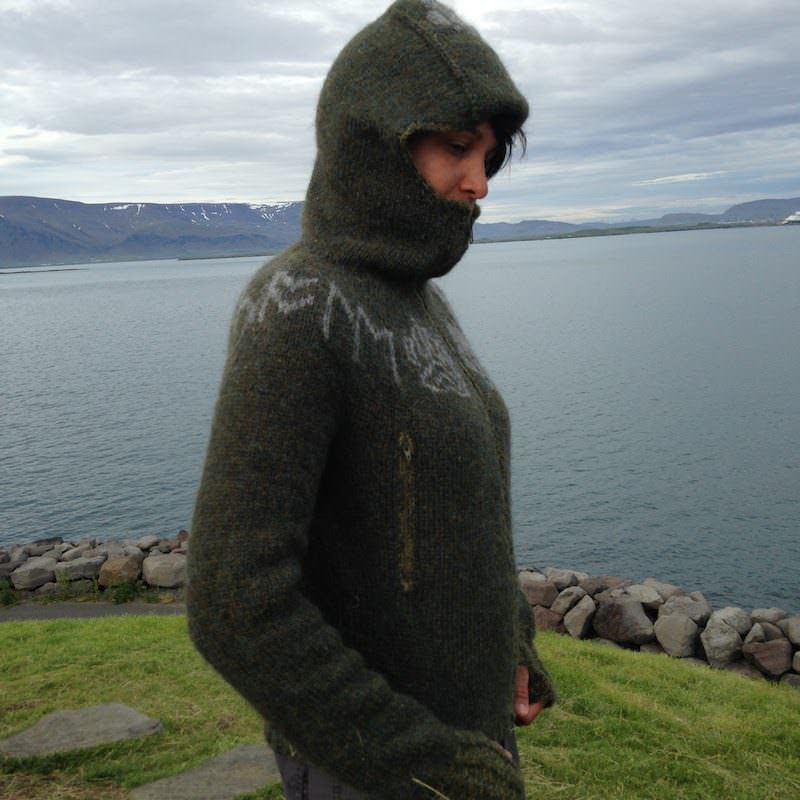 Eventually the sweater was completed 🙂 Here are a few pictures in action, mostly taken in the following summers during guiding tours: how rewarding is that for a knitter when your handknits are well appreciated?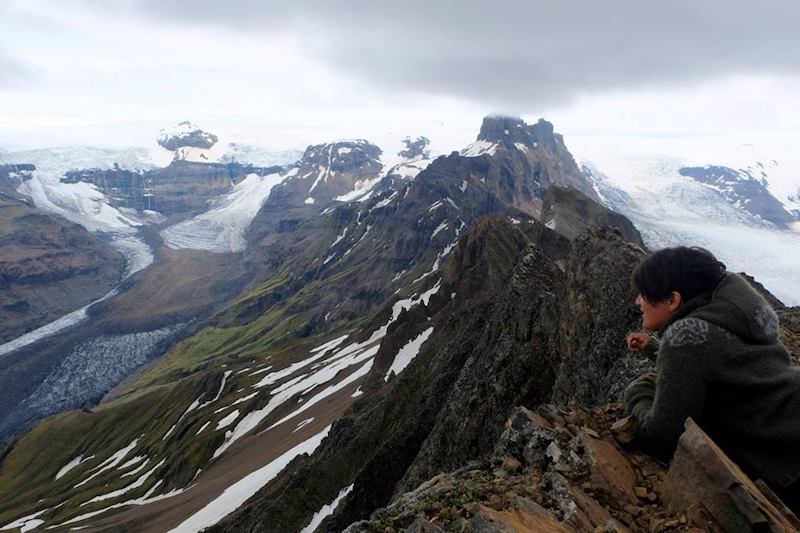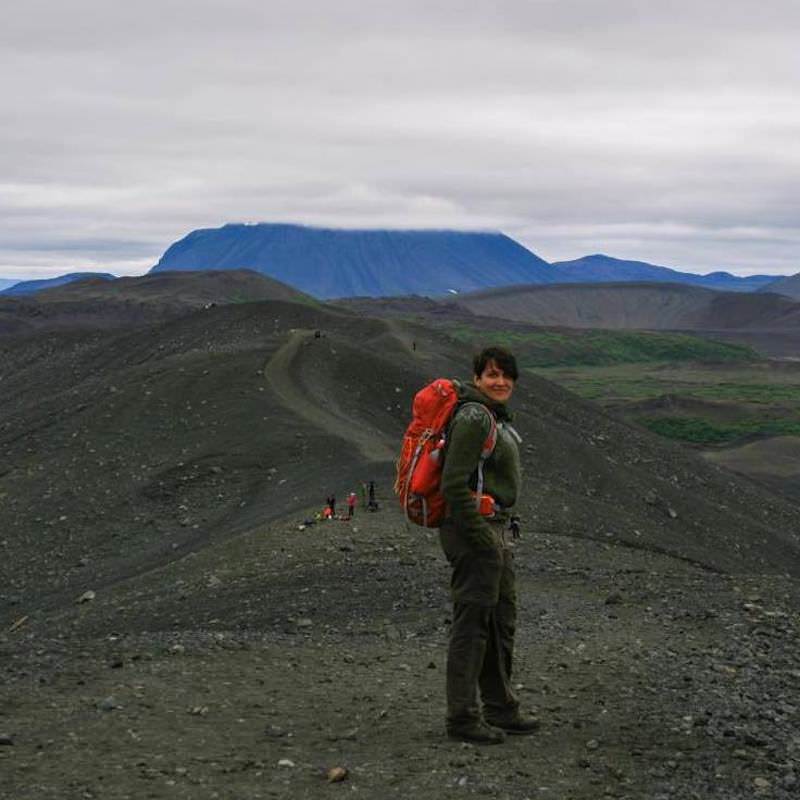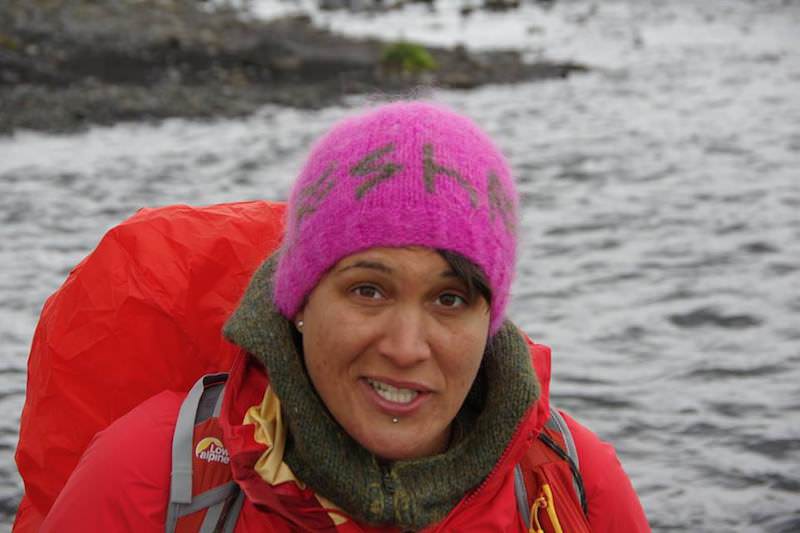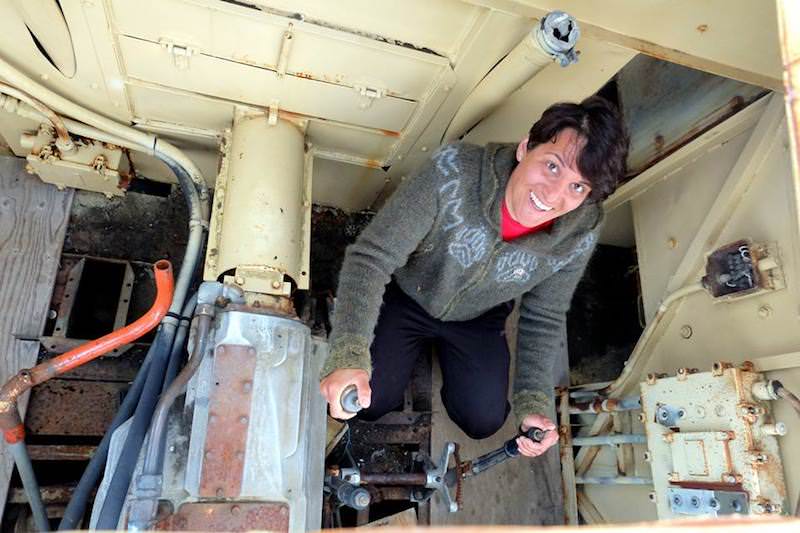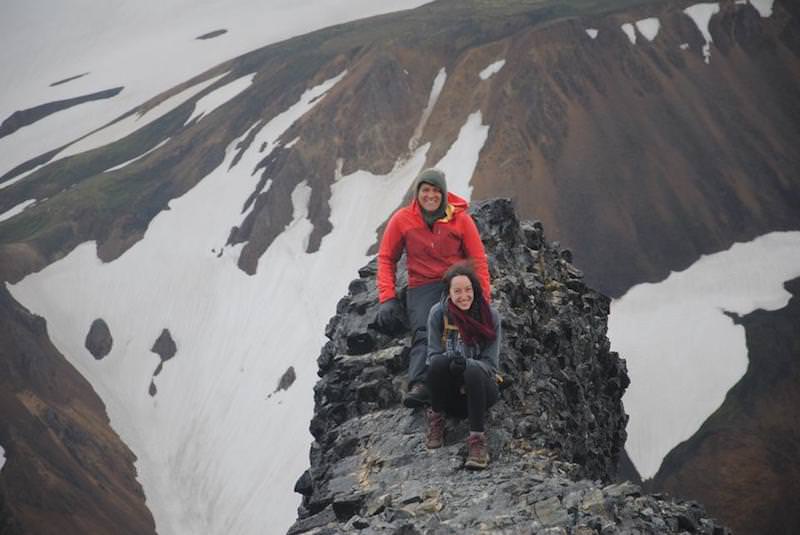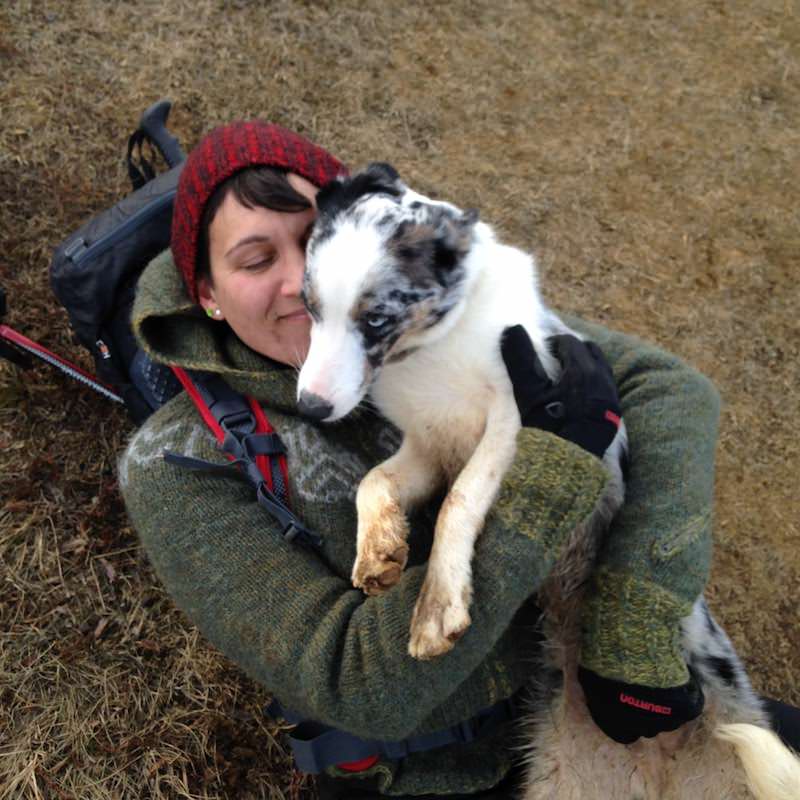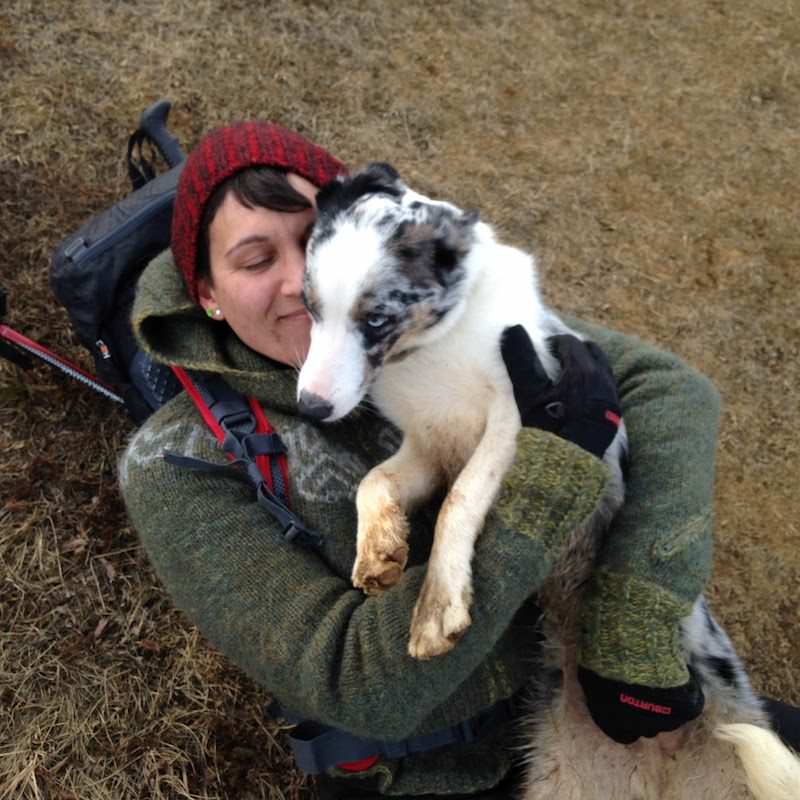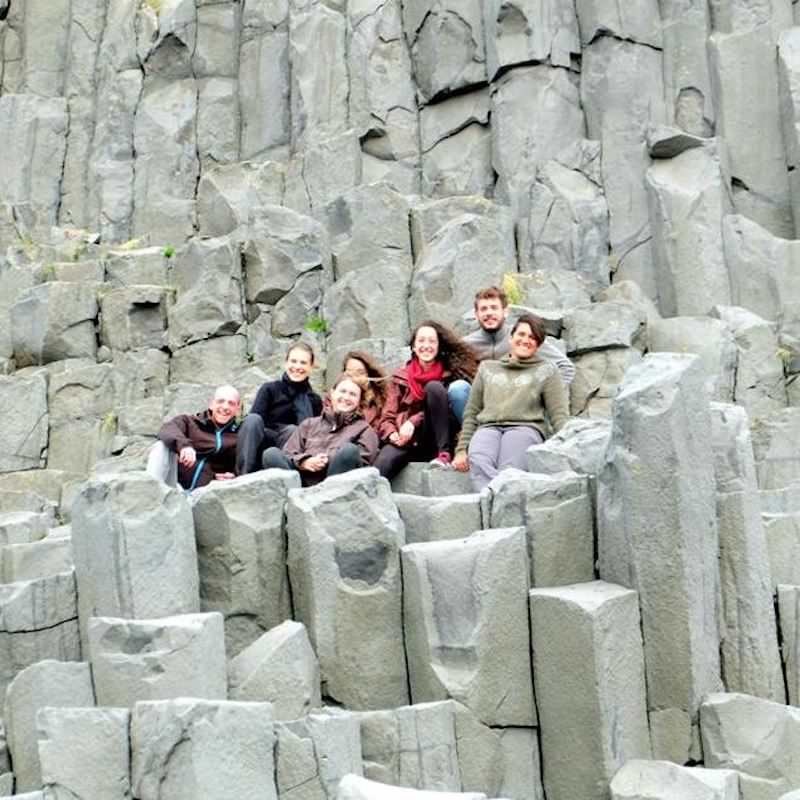 Then time passed, pictures were taken, the sweater was graded, tech-edited, etc… but the pattern was still unpublished… there were many techniques involved that I fear would put off knitters and I would get inundated with questions. Until I got the idea to make the step-by-step tutorials (the 4 series of Utivisk KALs). I long considered including the fox-paw motif in the instructions, but then didn't in the interests of simplification. Also I wanted to use Einrúm L because it is more solid and hardwearing than regular lopi. There were very few colors available at the time but now the lovely dark green would probably make me think different.
Soooo, this was a little insight in my design inspiration and pattern making process! Not the fastest but I really enjoyed it!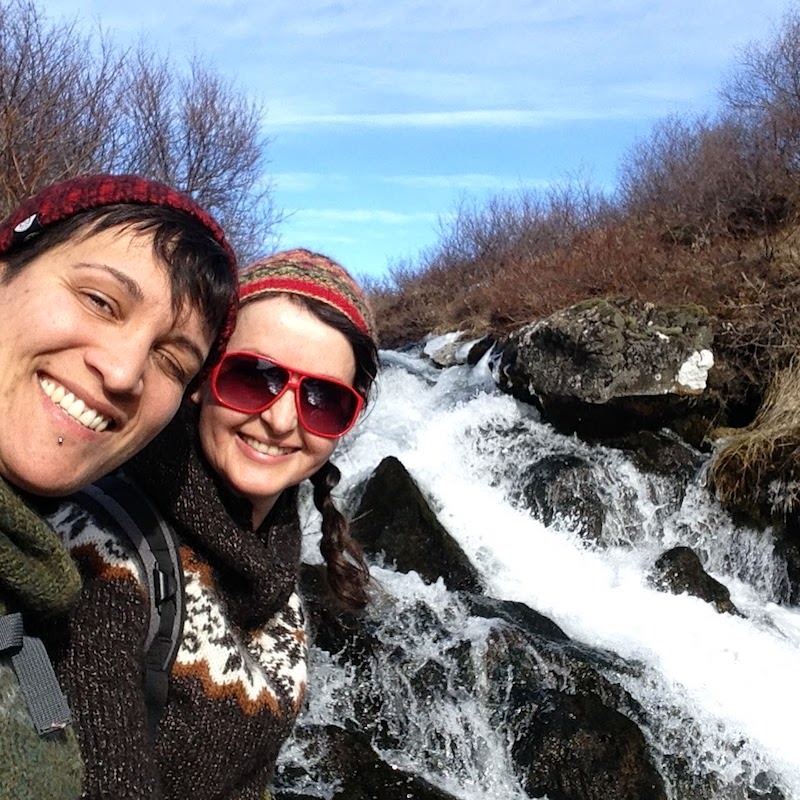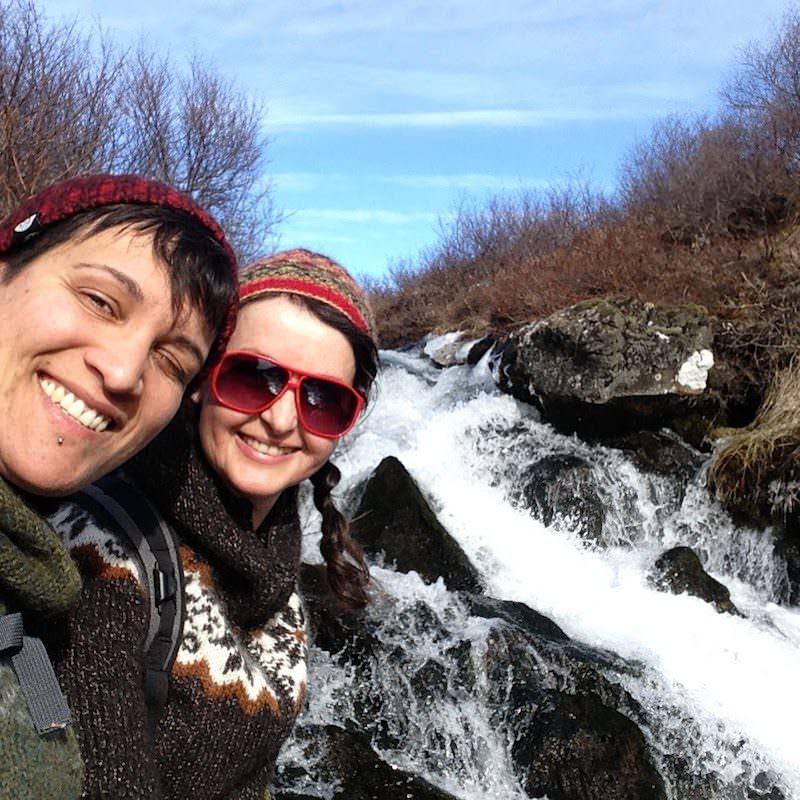 Links
Útivist Sweater Pattern in English, Icelandic and French, and on Ravelry here.
Útivist Sweater Kits with Einrúm L (lopi + silk)