A couple of weeks ago, I teamed up with Iceland Naturally to bring you a Facebook Live presentation on Icelandic knitting! The virtual event took place on October 29 on Iceland Naturally's Facebook page. I talked a bit about the history of knitting in Iceland and teach complete beginners how to knit the Icelandic way (that is the so-called  continental or German way, holding the yarn on the left hand).
I highly recommend exploring the Iceland naturally website: there are all sorts of interesting lectures about iceland, from the sagas with professor Gísli Sigurðsson to the geology of iceland with Magnús Tumi Guðmundsson to presentations of the Icelandic horse, cooking recipes and so much more! A great way to travel and escape in those times where it is much needed!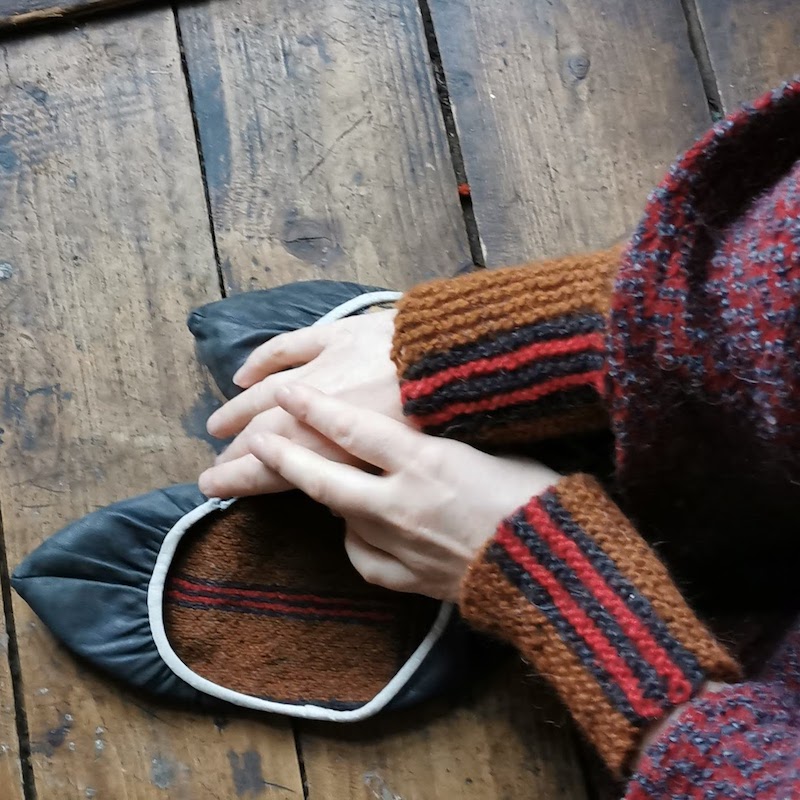 For this first knitting project we started to make a pair of striped wrist warmers inspired by old Icelandic shoe-inserts!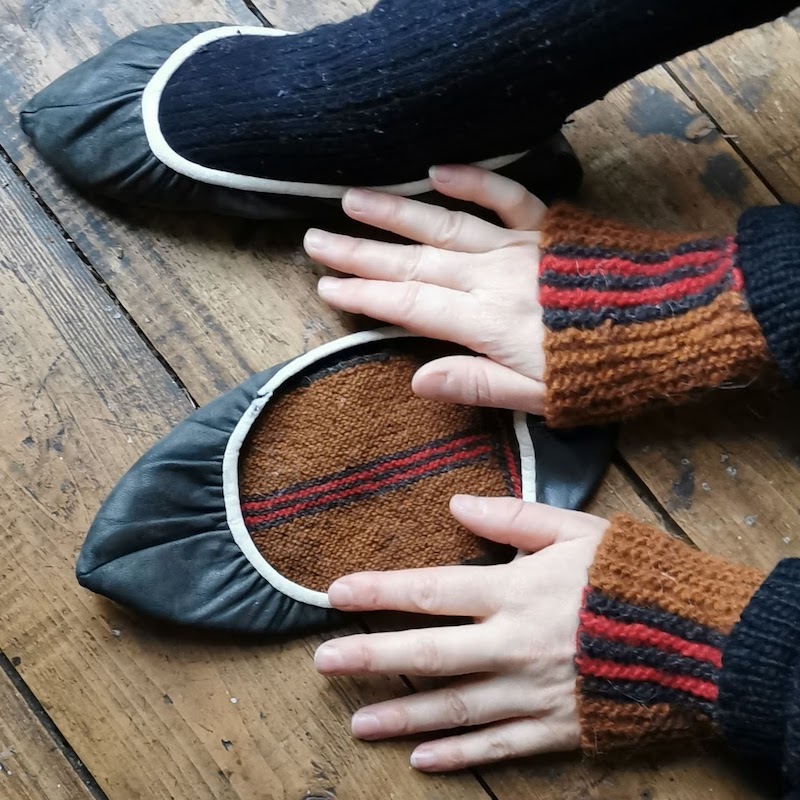 All that as in less than an hour! It was a bit of the challenge, I was very stressed especially at the beginning, talking to a a bright projector that blinded me  but as soon as I turned the camera o my hands and started to read the comments, it just felt a more intimate knitting lesson. Despite the fact that we were many thousands all together!!
I hope you will enjoy this replay: share it with your non-knitters friends, learn how to knit continental, watch me talking with my hands (or even my whole body as I found out…😶).
To knit the wrist warmers you will need:
Knitting needles in size 4,5 mm / US 6. They can be 2 double pointed needles or band needles, or a circular needle with a thin and flexible cable approx. 60 cm / 24″ long
Aran weight yarn (preferably not slippery), such as the Icelandic yarn Léttlopi from Ístex: 1 skein of 50 g in one color. Optionally, 1, 2 or 3 more colors to play with: very little is needed, a few yards is enough!
In need of color inspiration? Here are more striped shoe inserts:
Useful links