The official KAL (knit-Along) for the Kristylopi cardigan will start January 29th, 2021  and will be hosted on my Facebook group with a series of step by step videos uploaded to my youtube channel every week until February 26th! There will be a prize drawn every week among the participants! See below how to participate and see the full program!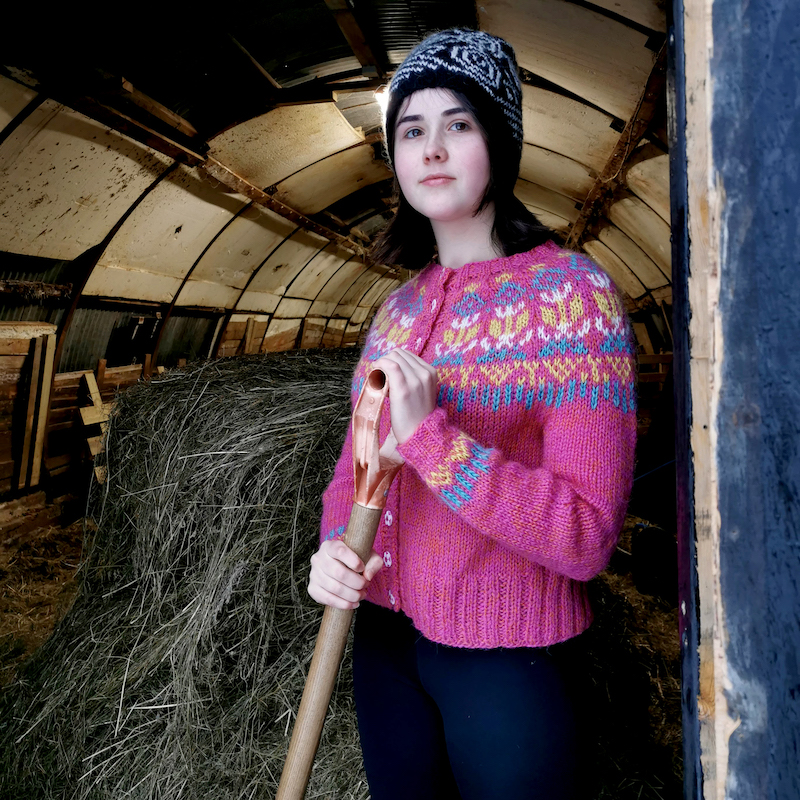 TO PARTICIPATE IN THE KAL: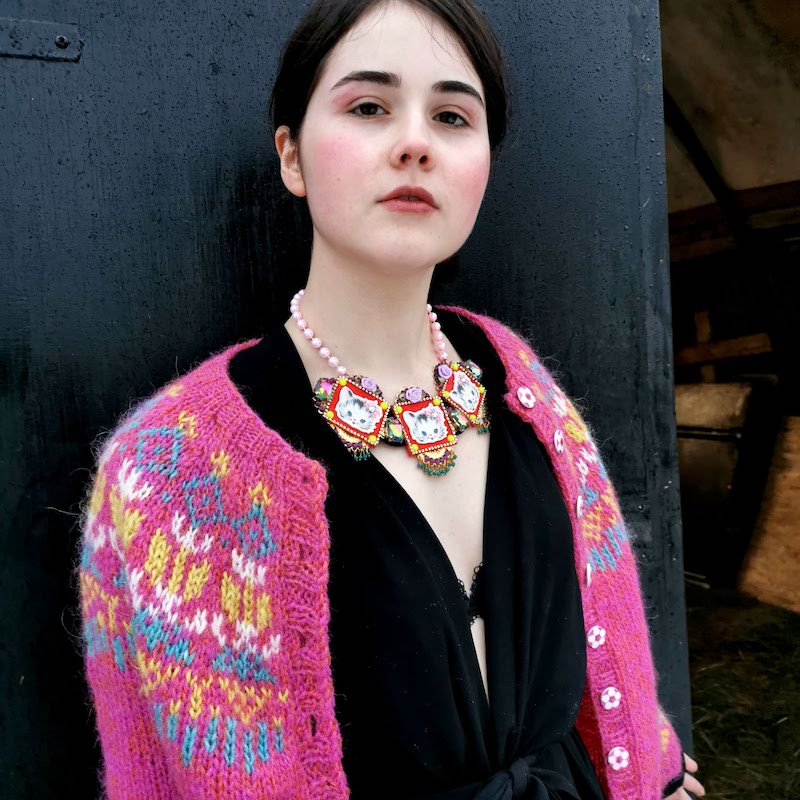 KAL PROGRAM
January 29th: let´s talk about Icelandic yarn, make a swatch and try our hands at steeking!
February 5th: We knit the body!
February 12th: We knit the sleeves: introduction to colorwork and a few short rows for the elbow shaping!
February 19th: We knit the colorful yoke!
February 26th: Time for the finishing: half of the work used to say Olga granda-mother. Steeking, grafting, buttonbands, care, etc… there will be enough to do!
The following week, we´ll do a Facebook live and brag about our finished sweaters or our first sleeve! We´ll see depending on where the participants are in the world when it will work best!
Don´t be put off by the program, it´s a VERY quick sweater, knitted loose on big needles! And remember, no pressure to complete anything, just have fun!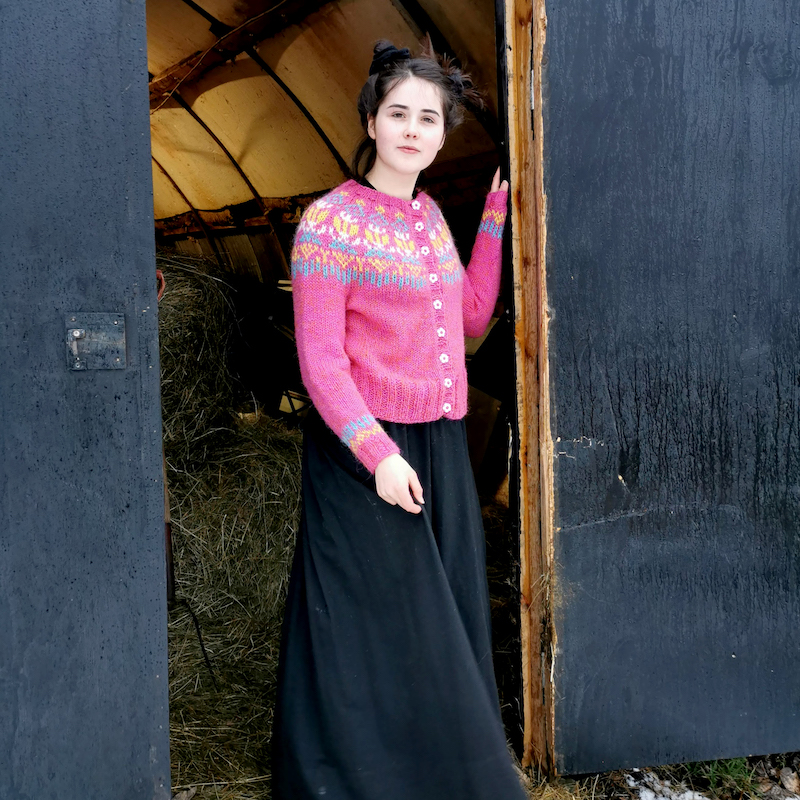 GOOD TO KNOW
There is no obligation to complete a full sweater, just go your own pace and enjoy, that is the whole point!  The videos will always be accessible on my youtube channel so you can watch them whenever it suits you!
The youtube videos will be in English language. On the Facebook group, if you´d rather use your own language, go ahead but make sure to activate the translation tools!
There will be prizes at the end of the KAL installment drawn among the participants!
All the info about the sizing (XS to 5XL) and measurements, and the wool used, the needle size, etc… is indicated in the pattern More information notes on my website.
You can also buy ready made Kristylopi KITS on my website. The bright pink is unfortunately completely sold out (and the color won´t come back) but I added an alternative milder pink KIT,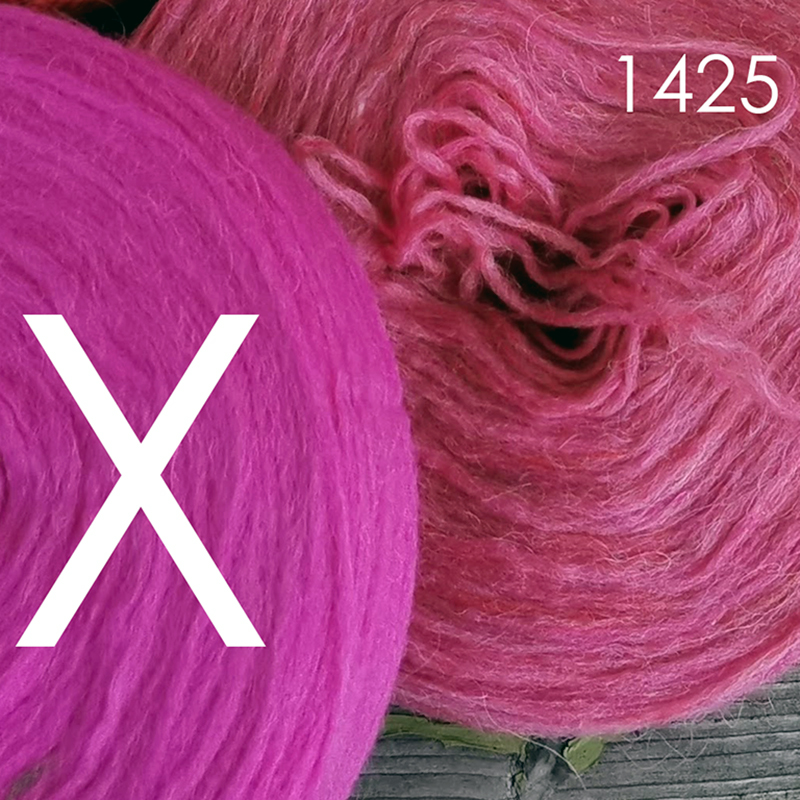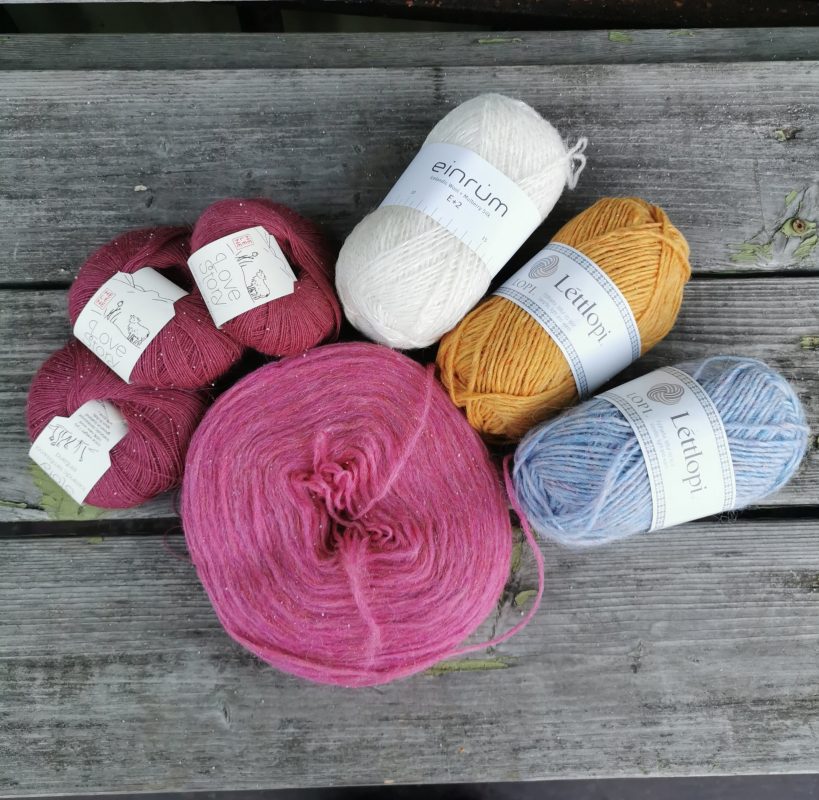 I also added a completely different color combination!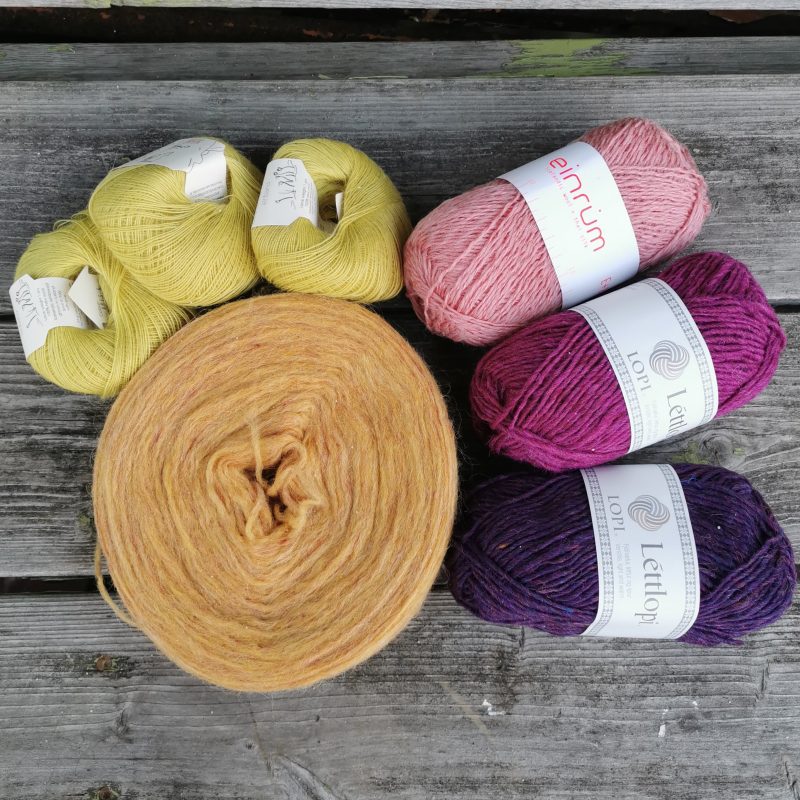 And a bicolore version.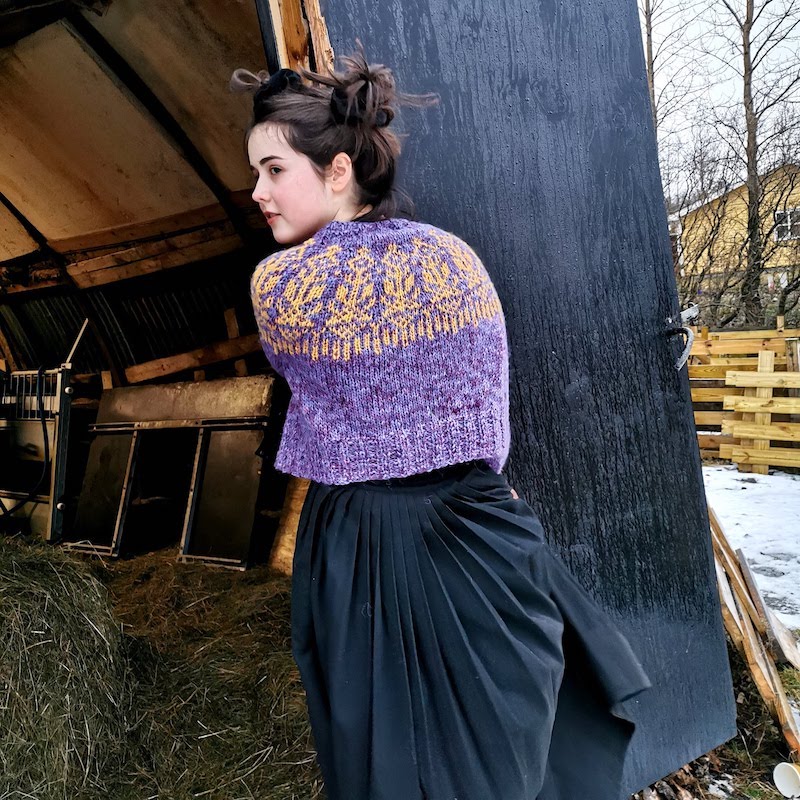 You can also use any replacement yarn as long as you get the gauge but if you don´t use lopi, it won´t be a lopi sweater, just a sweater 😉 ! Love Story can for example be replaced by a strand of mohair, plötulopi, Einrúm L and Léttlopi by any Aran wool yarn  or even DK as long as they look good at the loose gauge. You can also use any bulky weight yarn, such as the Icelandic Álafoss lopi!
See you on Friday around 4pm GMT for the first instalment!