Ce n'est pas Noël, n'est-ce pas?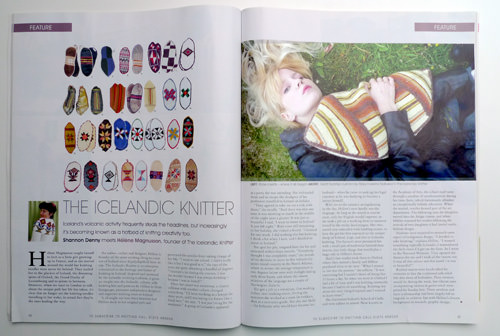 But it was Christmas last december when I had a three pages spread in
Knitting Magazine
: telling about how I started the Icelandic Knitter and my projects. And I didn't even show it to you! Here it is! And thanks again to the delightful
Shannon Denny
who I met in London for the interview!
Mais c'était bien Noël en décembre dernier lorsque le magazine britannique Knitting Magazine a publié un article de trois pages sur moi! Et je ne vous l'ai même pas montré! Le voici!
Et merci encore à la délicieuse
Shannon Denny
que j'ai rencontré à Londres pour l'entretien!