A year ago, a woolly dream of mine came true when I started my first Icelandic yarn club. The aim with this club was to introduce you to a greater variety of beautiful Icelandic wools and show the growing diversity of Icelandic yarns being made. The response to this first Club was overwhelming and I myself enjoyed the whole process very much.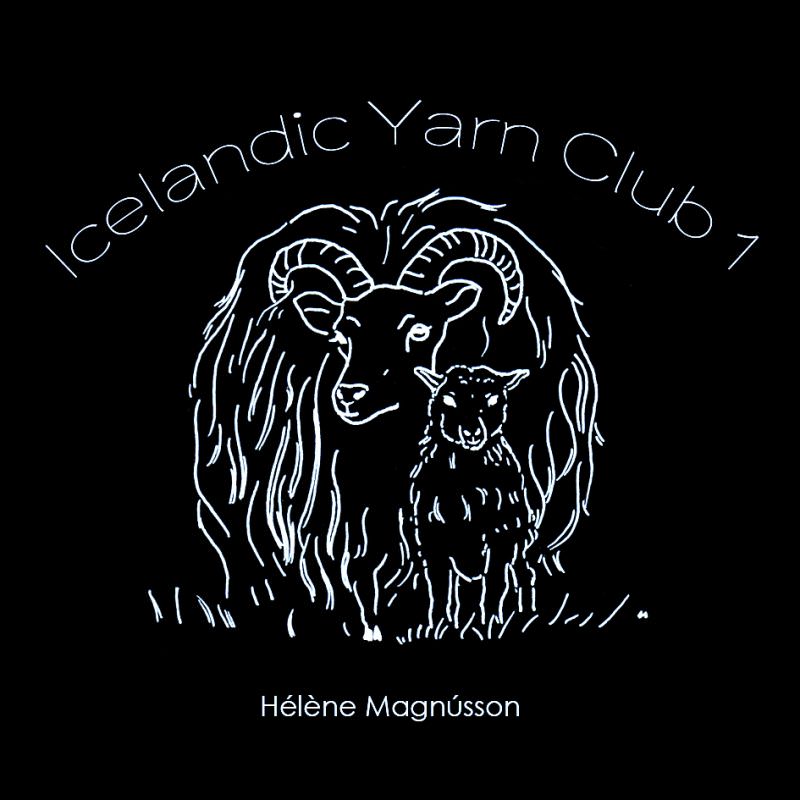 To illustrate the first Club last year, was a beautiful drawing by Charline Picard. We first met when we collaborated on a children book Retour d'Islande (Return from Iceland). Since then, she's been doing more illustrations for me, for example on the labels of my yarns Love Story and Gilitrutt.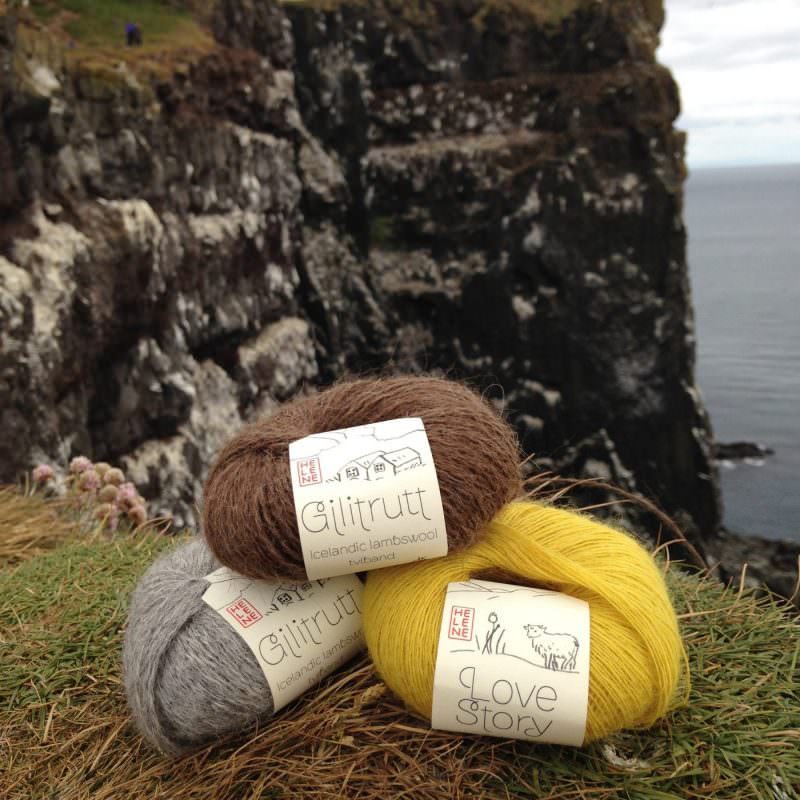 The club works as follows: over a 4 months period from December to March, your receive 4 kits containing special Icelandic yarns as well as a little something from Iceland, because I love surprises! All of it is wrapped thoughtfully and will make a perfect gift, the first arrive just in time for Xmas!Then 2 weeks later, I'm sending you a PDF with the story behind their making and a matching pattern that I created especially for the club. You are the one to decide if you want to open the parcel right away or wait until the PDF arrives 😉
The patterns stay exclusive to the Club for a period of 10 months. Last year it was 12 months but then I realised it would have been nice to have a couple of patterns being already released when I'm launching the second Club: so this year the exclusivity is only 10 month!Here is nevertheless a sneak peak at the patterns from the Club LAST YEAR: I'm not saying or showing too much of their details, and I will keep the little surprises from Iceland as they were: surprises!!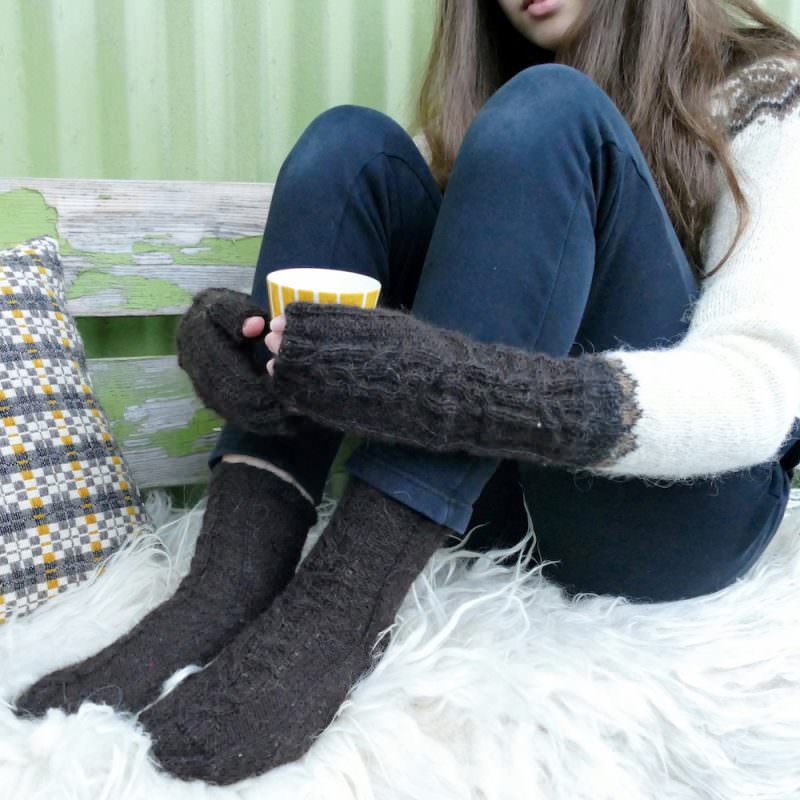 Club 1, kit 1: A pair of mitts and socks with cables knitted in a unique Icelandic sock yarn, in natural sheep color. The single pattern will be released for Xmas, on December 24th!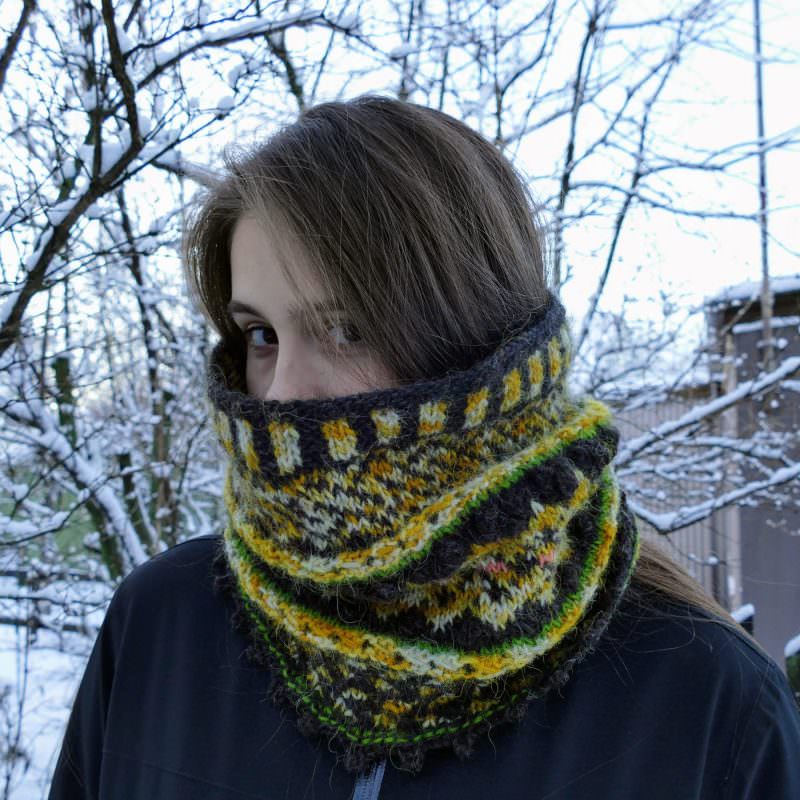 Club 1, kit 2: A cowl inspired by an Icelandic lichen with some fun techniques and knitted with plantdyed lopi yarns. The single PDF will come out next year, the 25th January 2020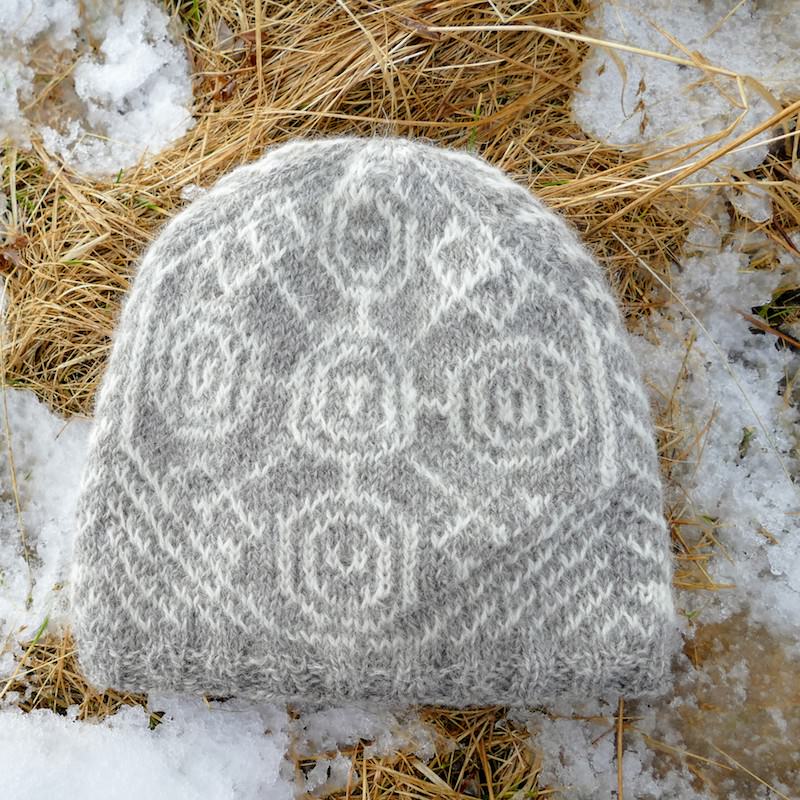 Club 1, kit 3: A stranded color hat knitted with beautiful yarns spun at our first minimill in Iceland. The pattern will be available in February.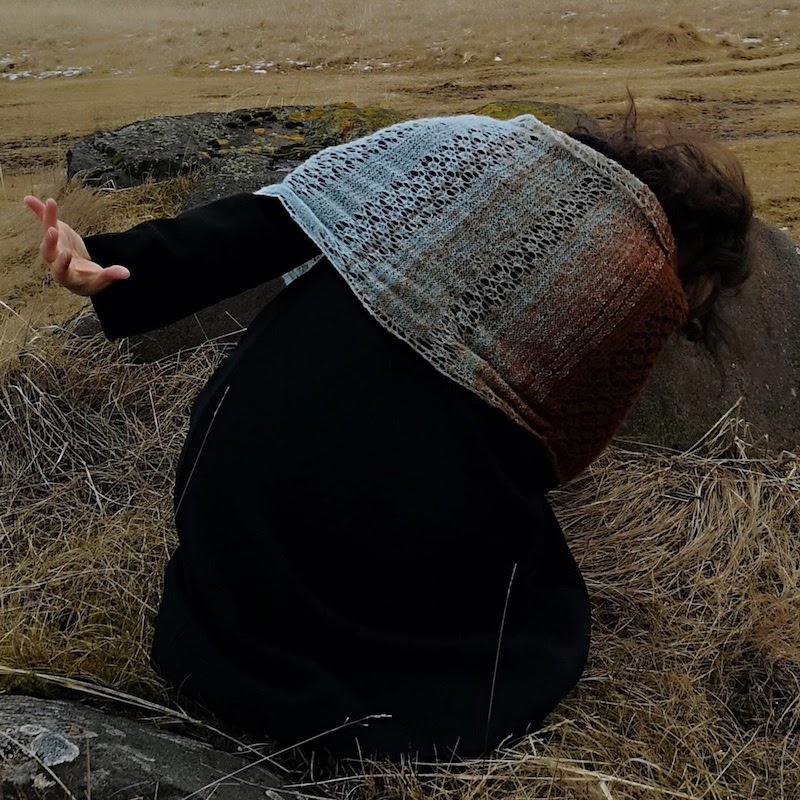 Club 1, kit 4: A shawl with a different construction knitted with Love Story yarn, hand-dyed especially for the project. And that's the one to be released in March as a single pattern!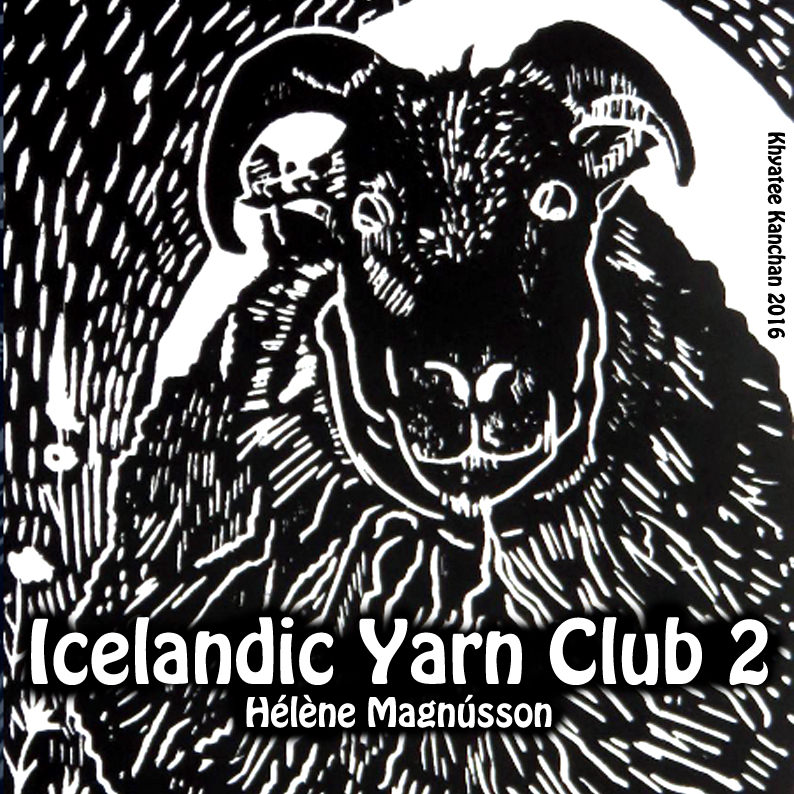 I'm really excited to share with the members of this year's Club all the beautiful yarns I sourced, the story of their making and the patterns I made up!
What I can share in the meantime is more information about the beautiful Icelandic sheep that illustrates the Icelandic Yarn Club 2.
It is based on a beautiful artwork by Khyatee Kanchan.
"I had the pleasure of visiting one of the most beautiful country in the world 'Iceland' in the autumns of 2016. The country which is defined by its dramatic landscapes with the volcanoes, geysers, hot springs ,lava fields Glaciers and northern lights. Something else stole my heart away. The Icelandic short tailed sheep. This wood cut is for all those Lawn mower sheeps".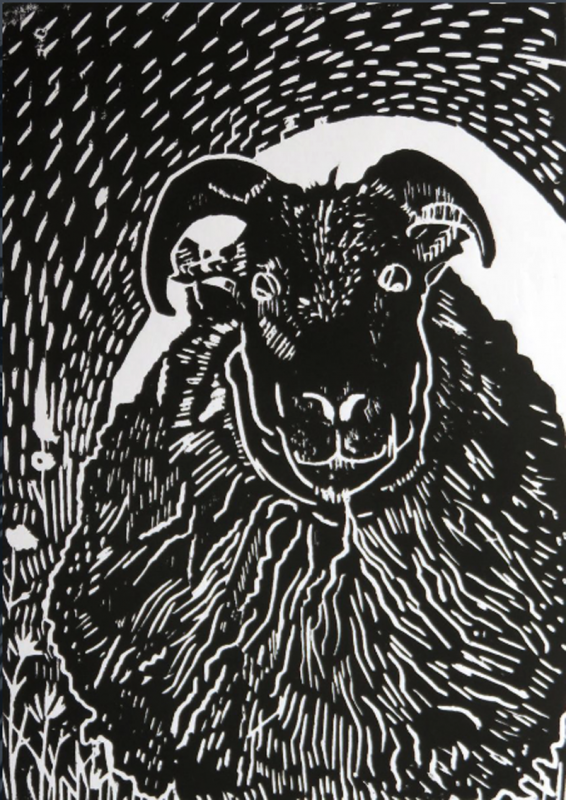 I came across her illustration on the internet completely by coincidence, and fell myself in love all over again with the Icelandic Lawn mower! Ordered a print of course, then got obsessed with it, contacted her and asked if I could use it to illustrate the Yarn Club. She kindly accepted the collaboration and here you go!
If you fell in love with it too, you can get an original print on paper here. Every print is hand pulled by Khyathee.
Links: