I went to pick up blue berries the other day.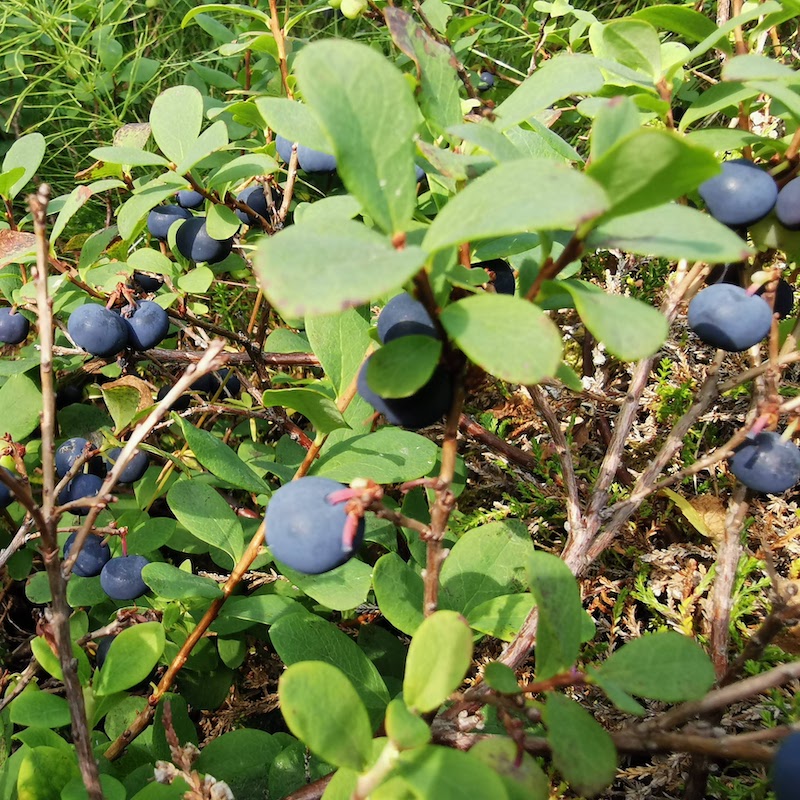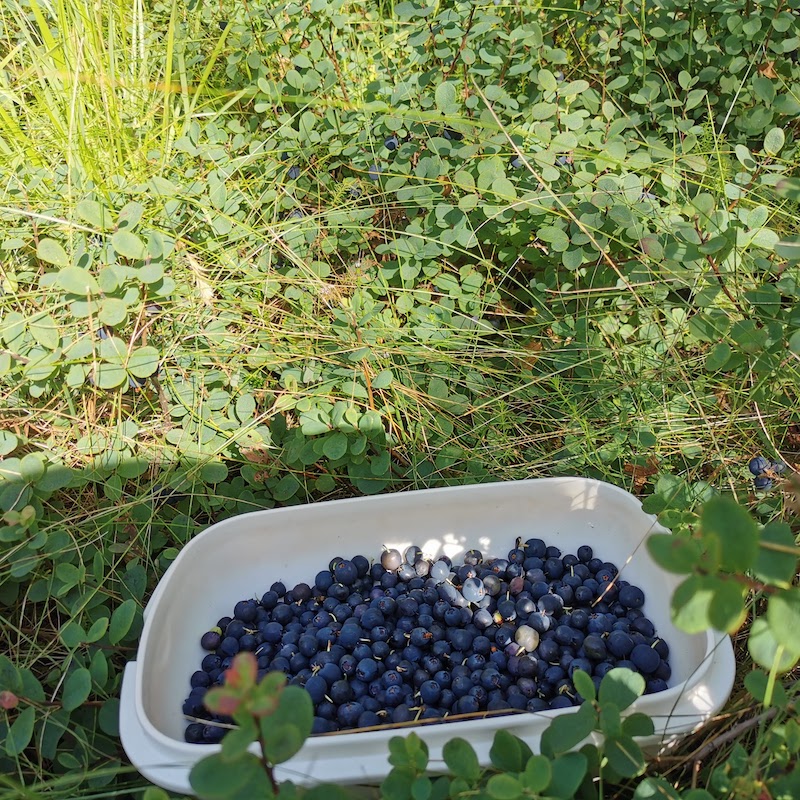 They are delicious!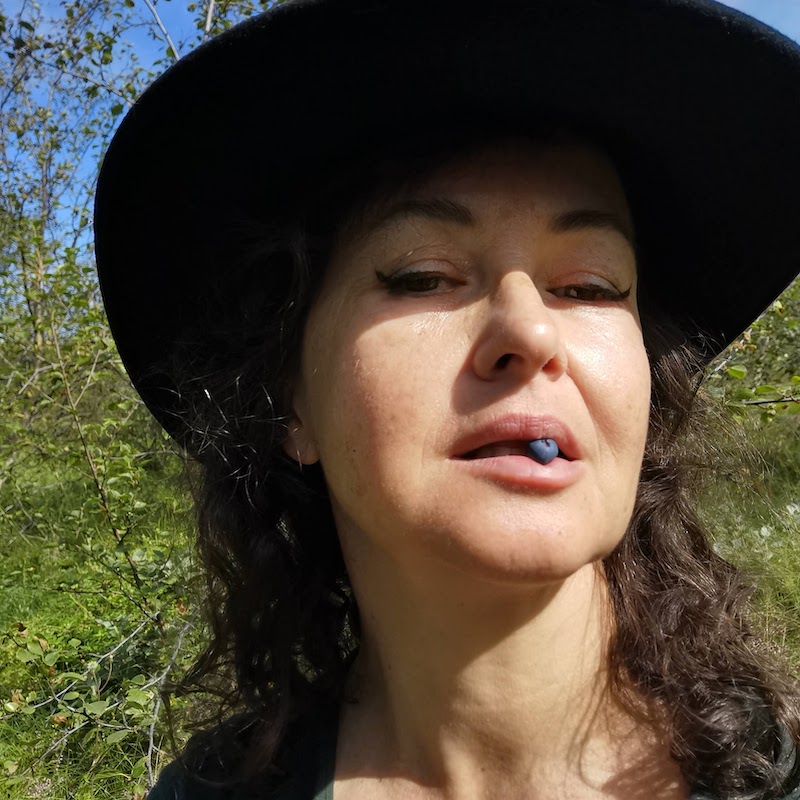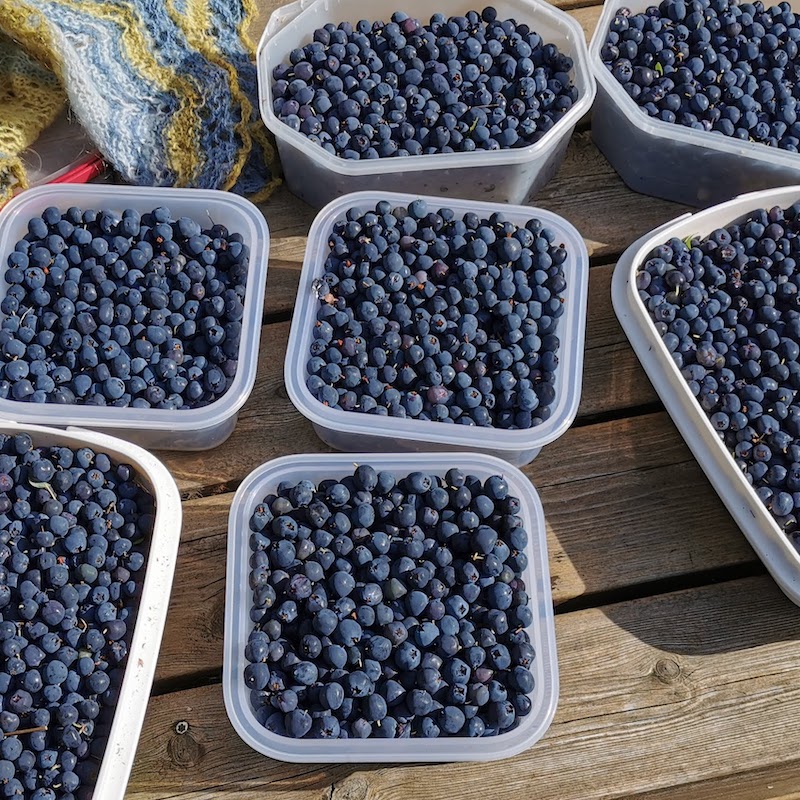 Then Brynja made some jam.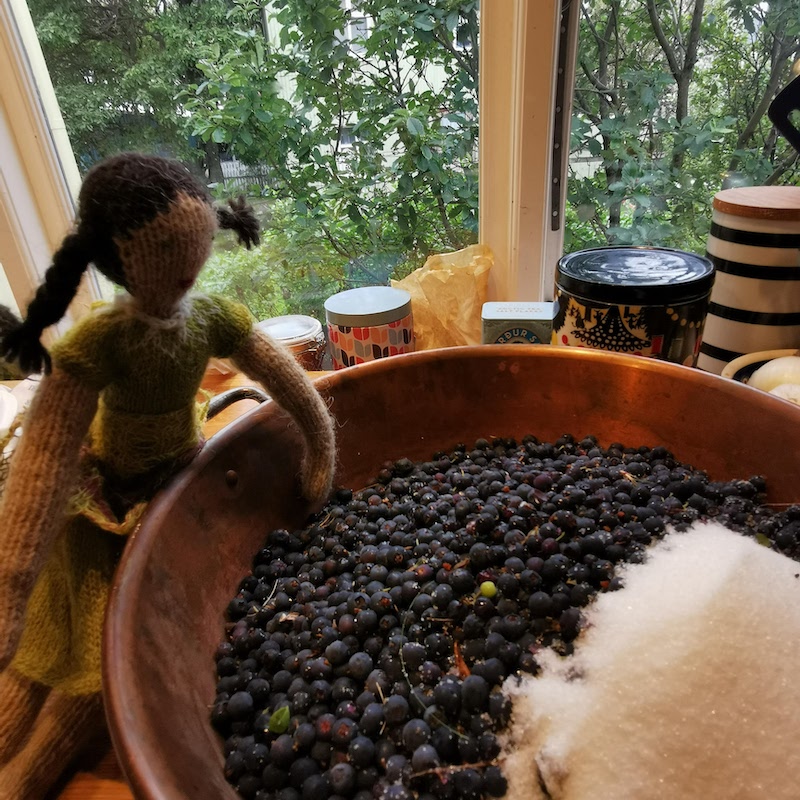 First to weigh the fruits and sugar (about 600-800 g sugar for 1 kg blue berry)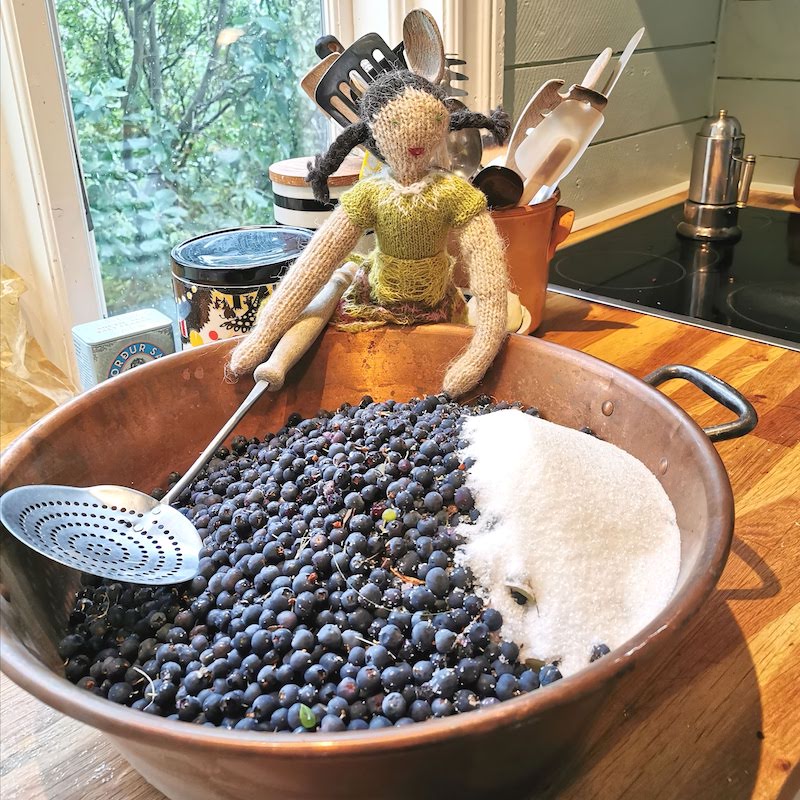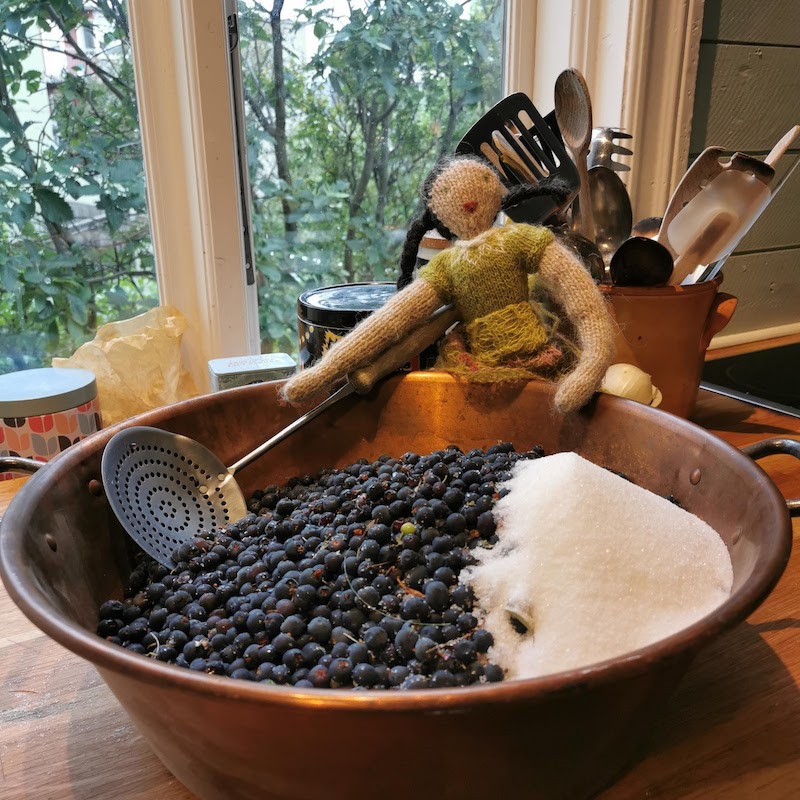 Mix well.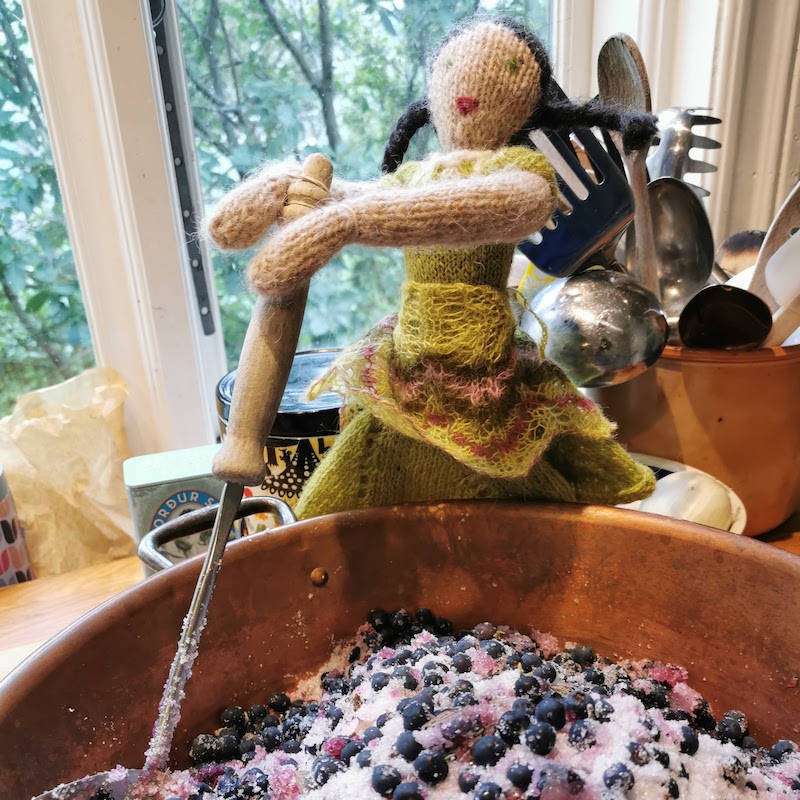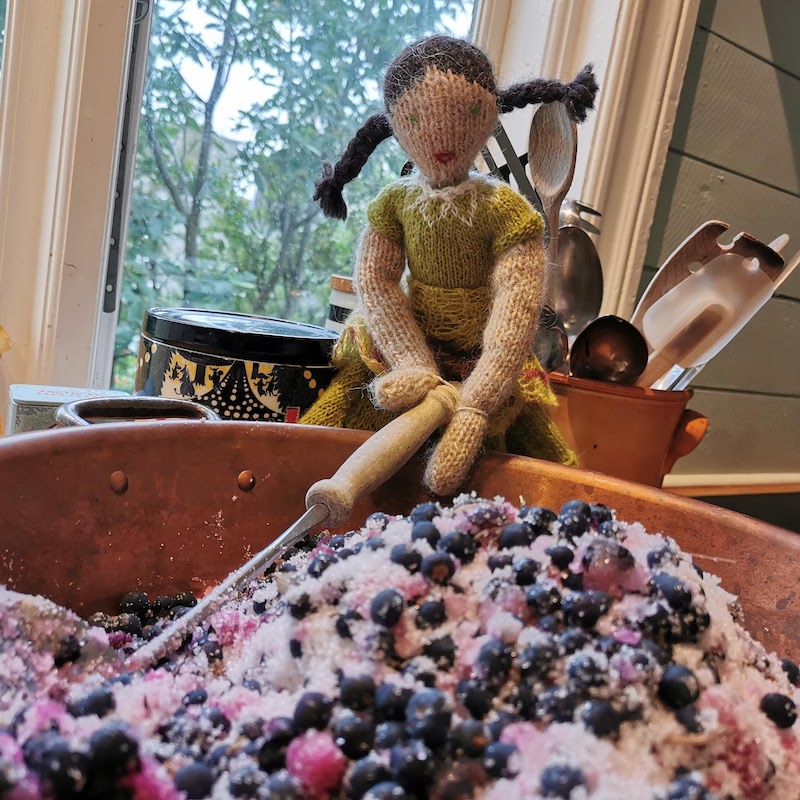 Really well!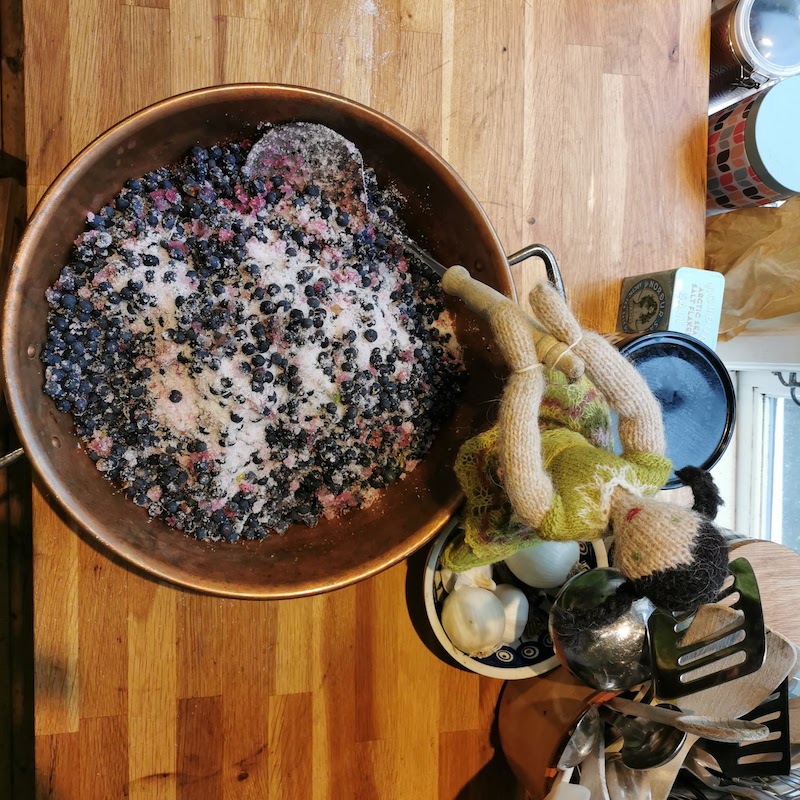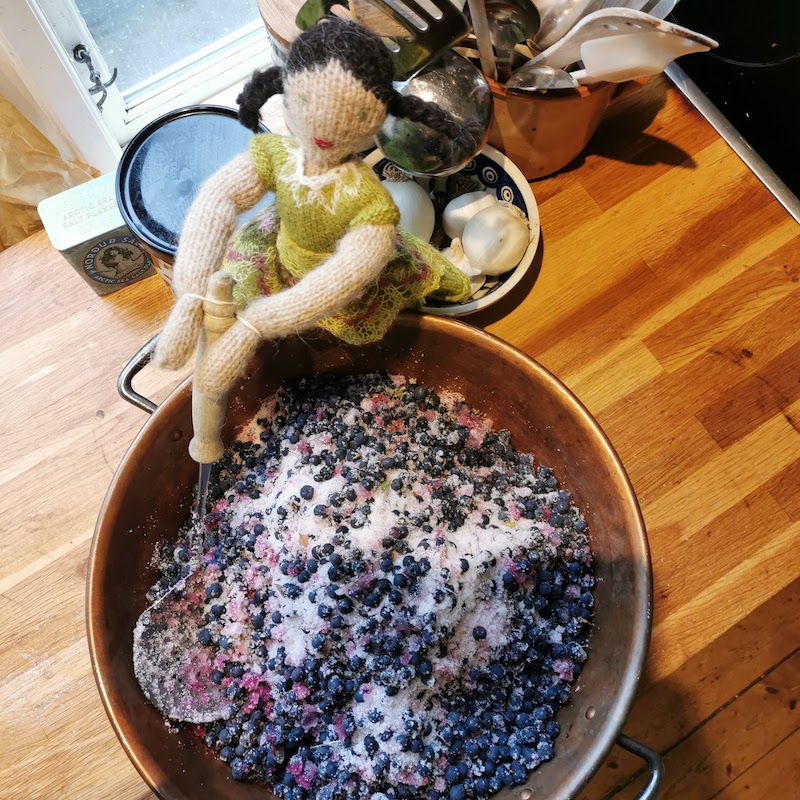 Leave to macerate over night.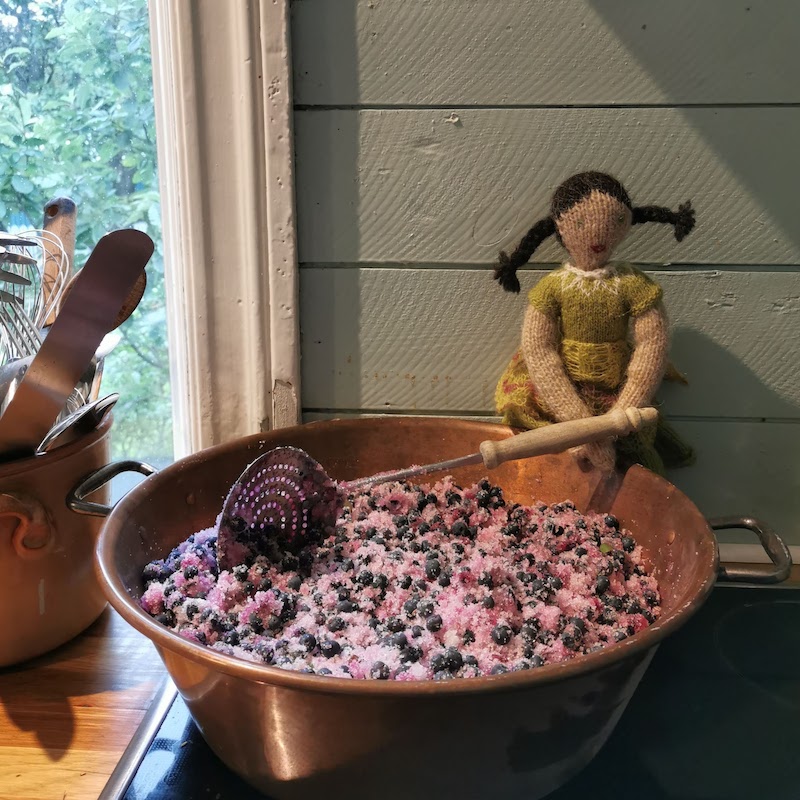 Mix with a mixer and strain. With the left over from the straining, this clever doll made a delicious blueberry juice! She added water to the left over, let it rest then strain again.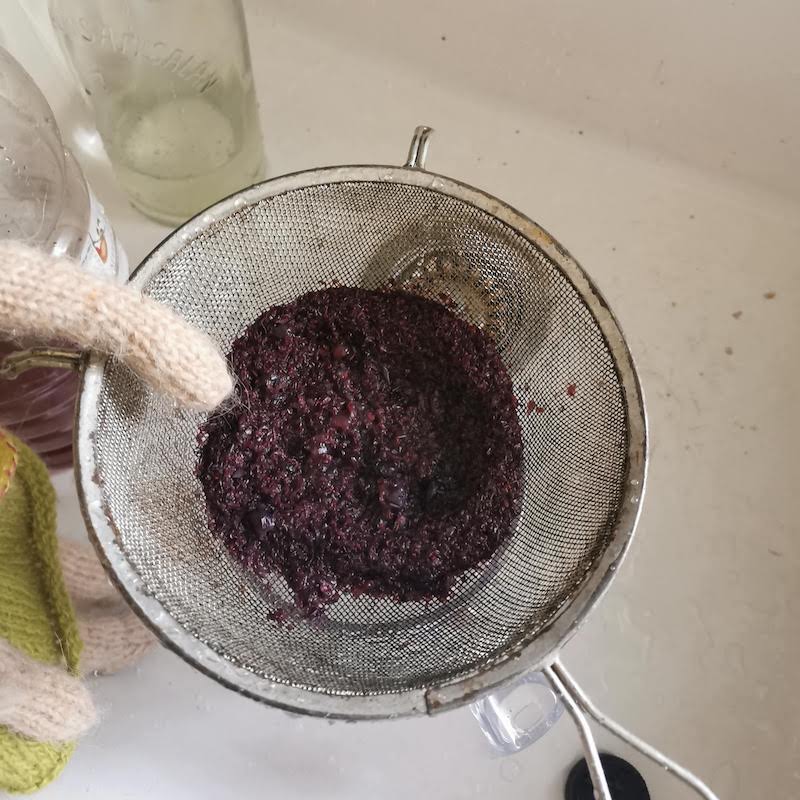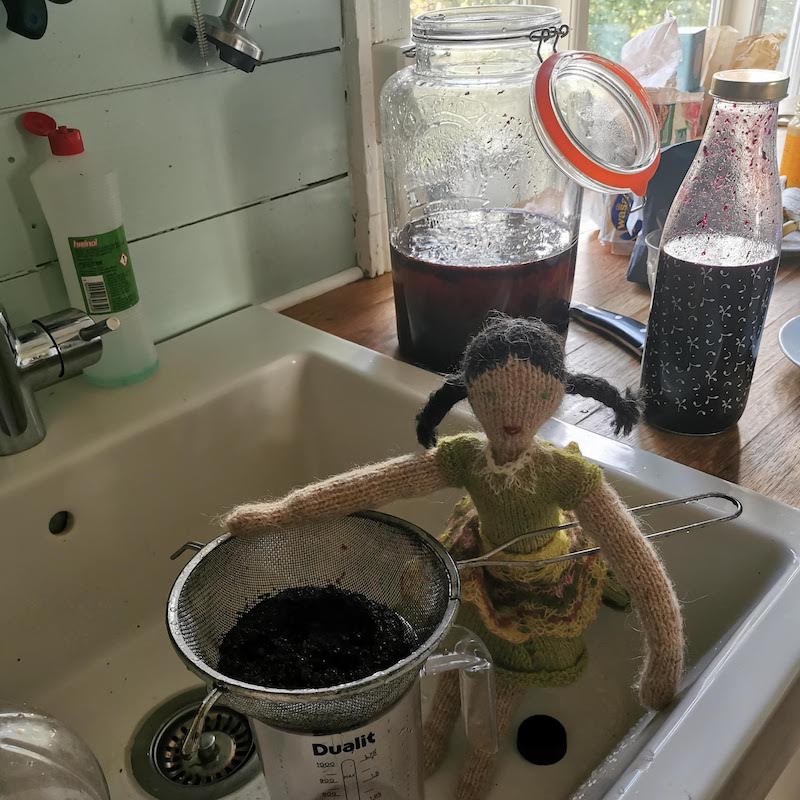 Add some whole cleaned and hulled blueberries, let come to a boil and cook for approximatively 20 mn (or until it is thick enough), stirring often.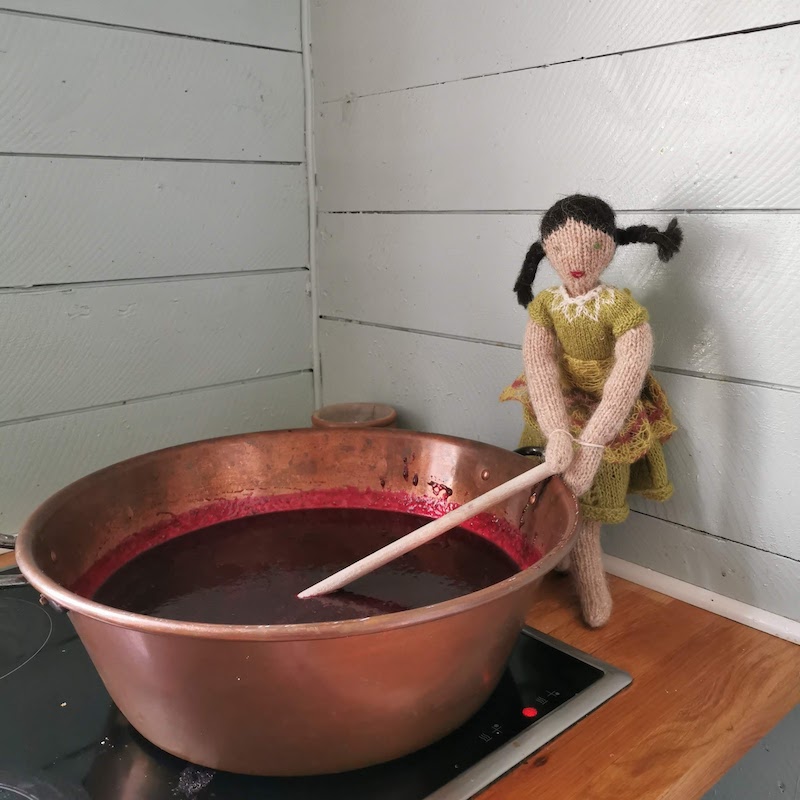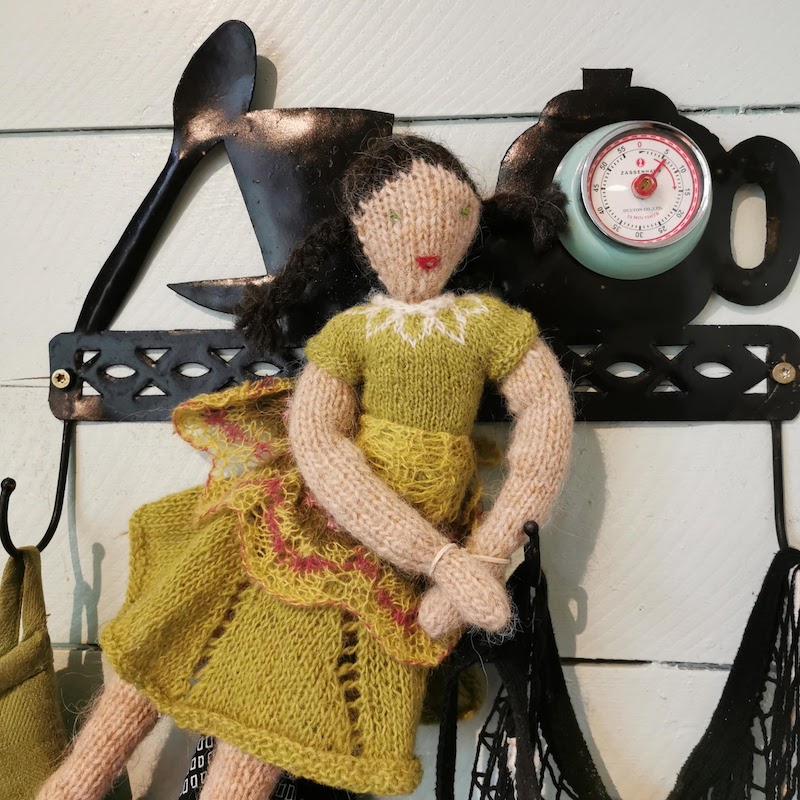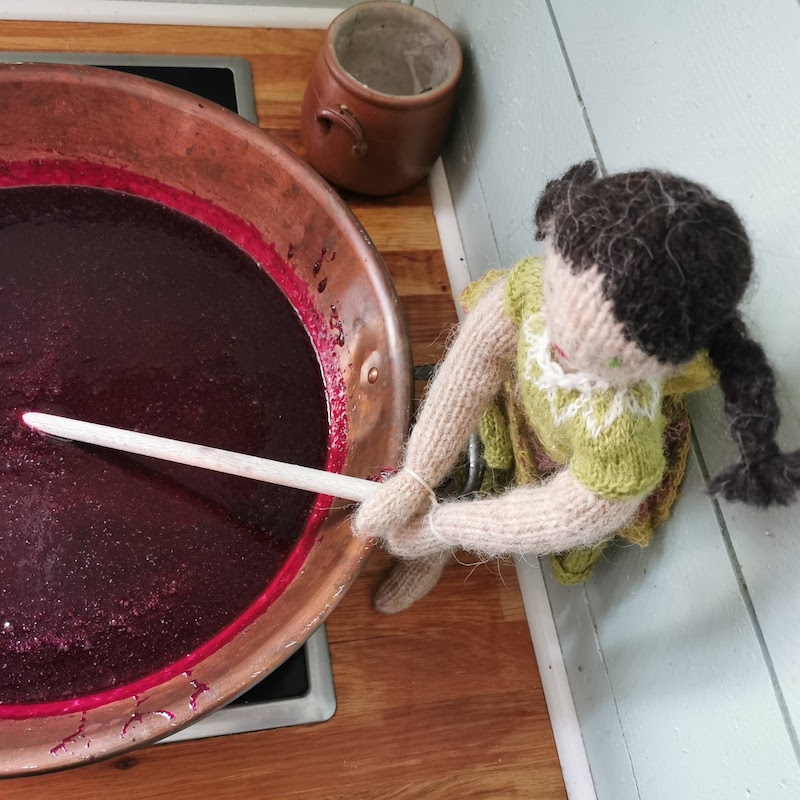 Pour in jars.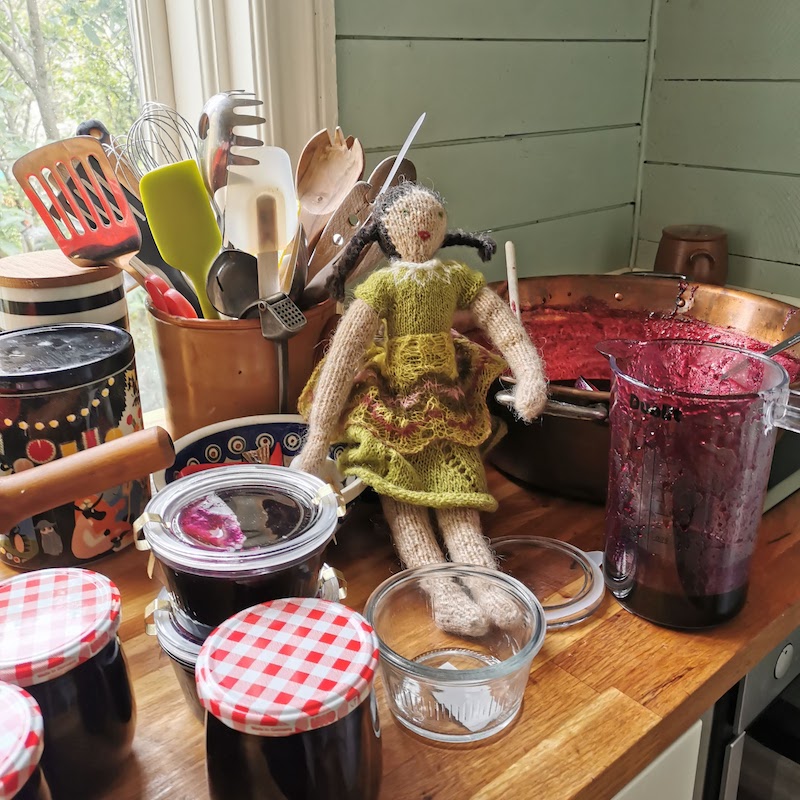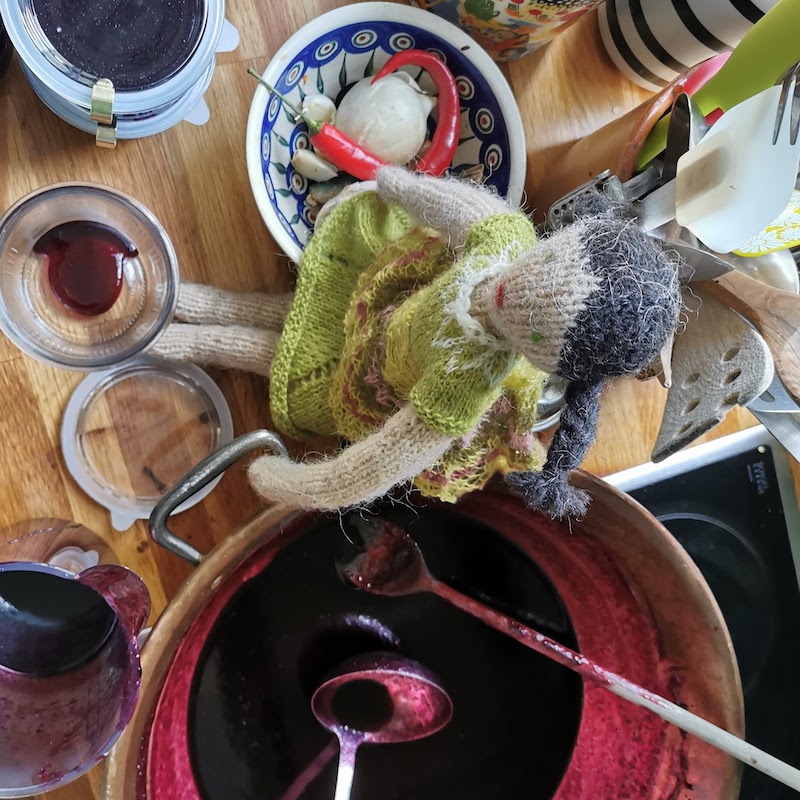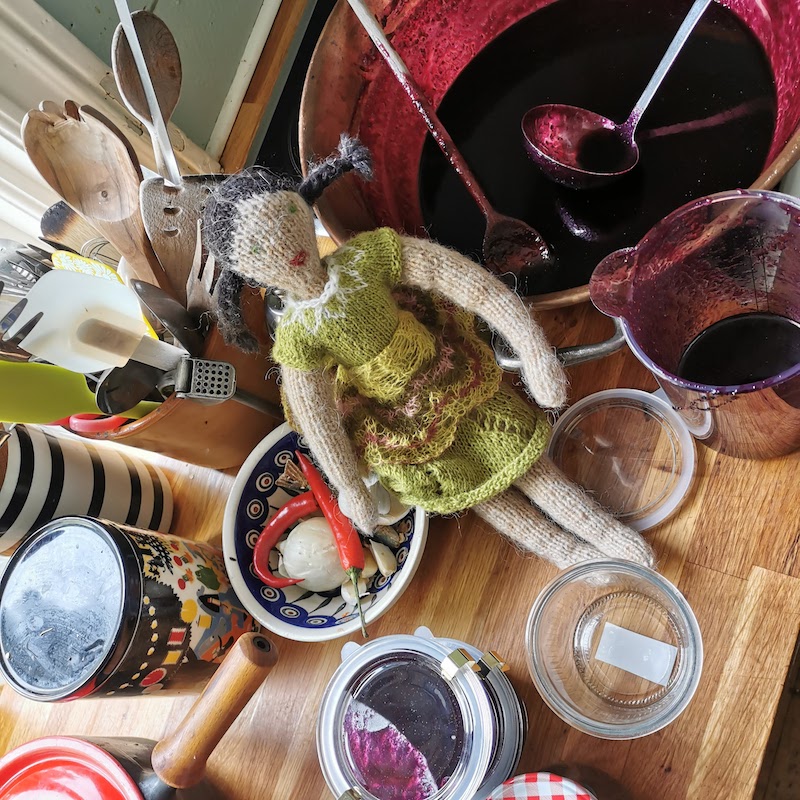 Be happy!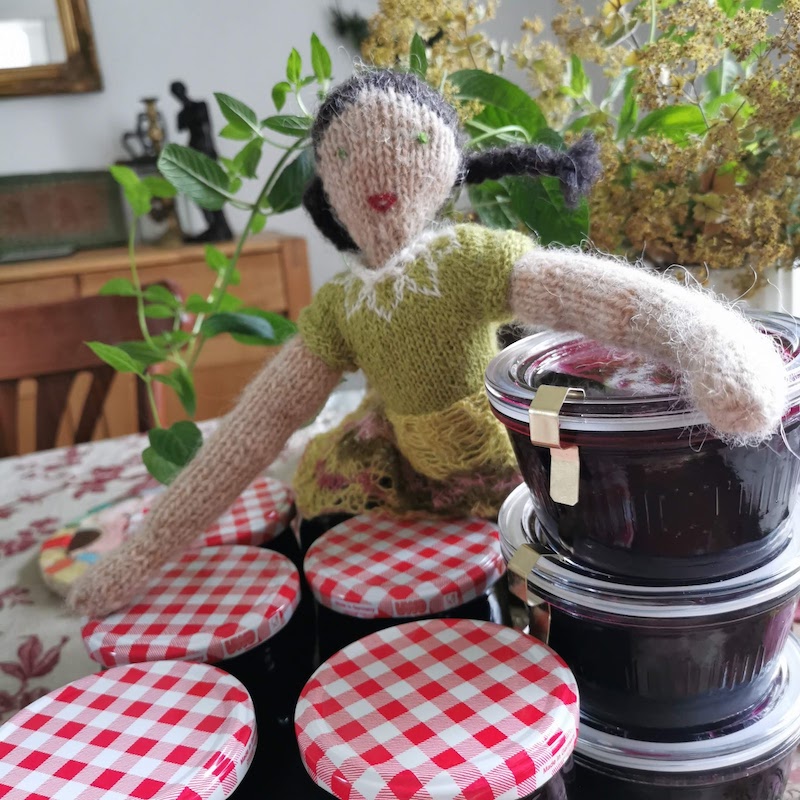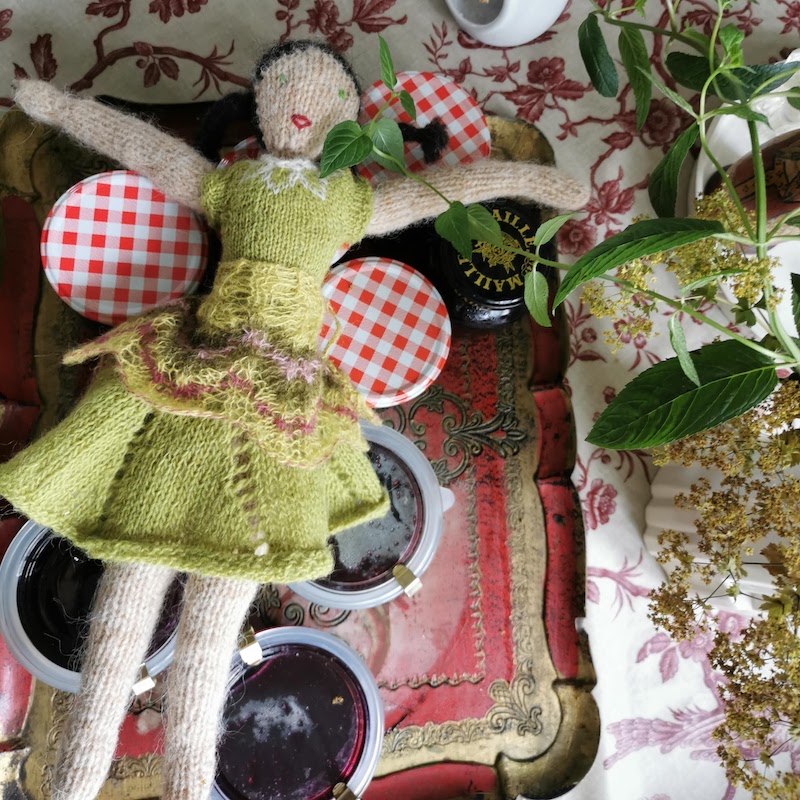 PS:  "What are you doing with your dolls in the kitchen? So if you miss the jam, you can blame it on them?" insinuated a waggy tongue at home…
Useful links
Doll Pattern PDF for Theodora doll and all the other similar dolls (only the colors change)
Doll kit with choice of different colors