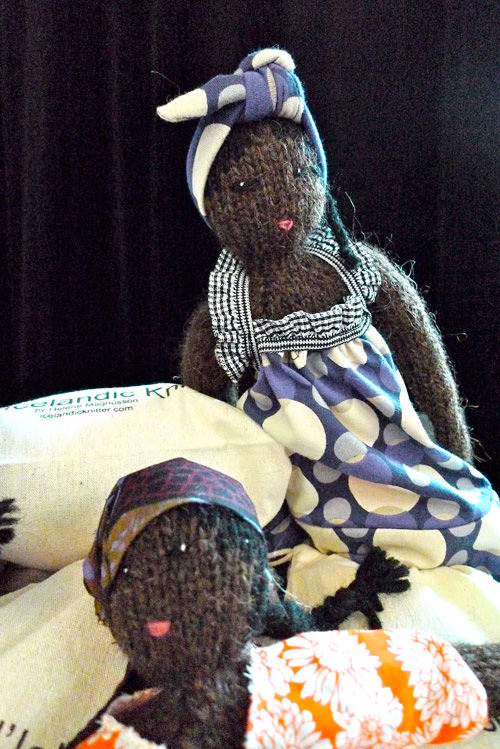 A very beautiful event in images… I don't show you all… there was so much to see… thank you to everyone you came and visit and thank you so much to Régine and Rosine for their outstanding job and kindness!
The most touchy ones…
The recycled ones: the dolls from the lovely Rosine
The softest: chiffons dolls from 3 p'tits z'enfants –  – and thank you Monique for the tip to sew a tiny white point in the eyes of my dolls!
Les plus douces: les poupées doudou de 3 p'tits z'enfants – merci Monique pour l'astuce du point blanc dans les yeux de mes poupées!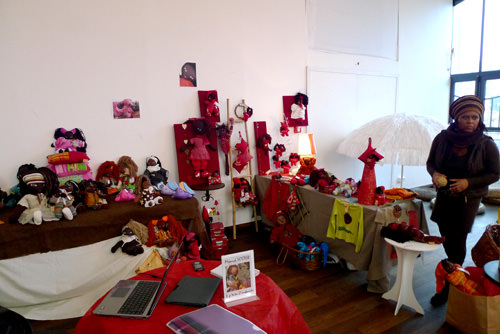 The cutest: Régine's dolls that smell good the vanilla
Les plus mignonnes: les poupées de Régine qui sentent bon la vanille
The most numerous: the Barbie dolls of a collectionner (she has over 1000!), all dressed by crafters from La réunion; There were only a few exposed!
Les plus nombreuses: les poupées d'une collectionneuse Barbie (elle en a au moins 1000!), habillées par des artisans de la Réunion; Seulement '"quelques unes" exposées.
The most colorful
Thank you La bellevilloise! See you next year!