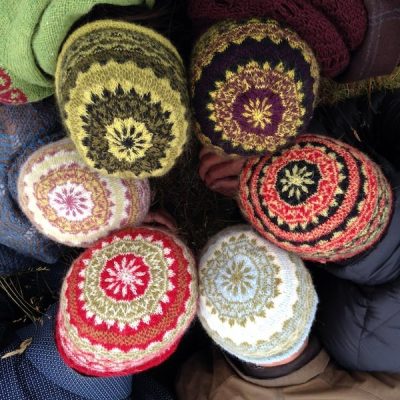 Ever try to get your family to cooperate for a group shot?  Try getting everyone to put their heads together while laying on the ground and making sure that all  kit color combinations are captured in a single photo!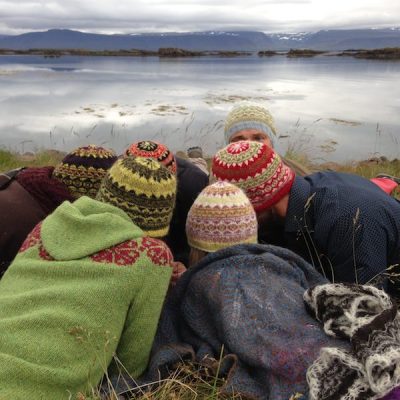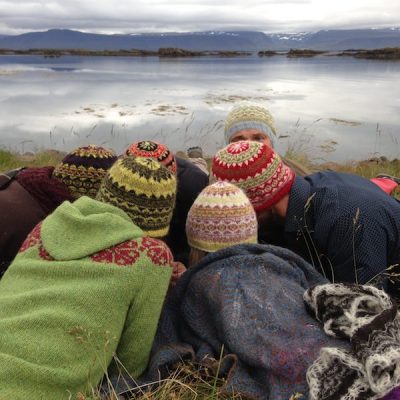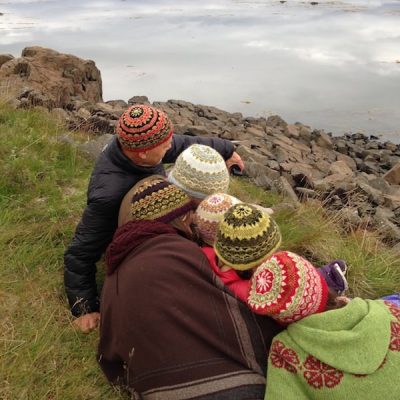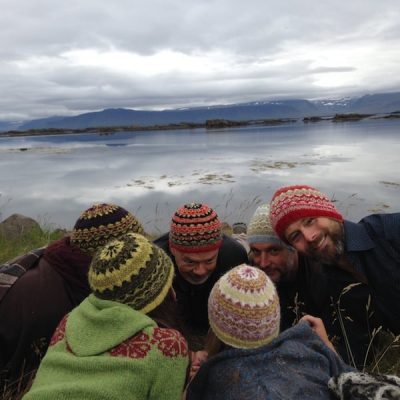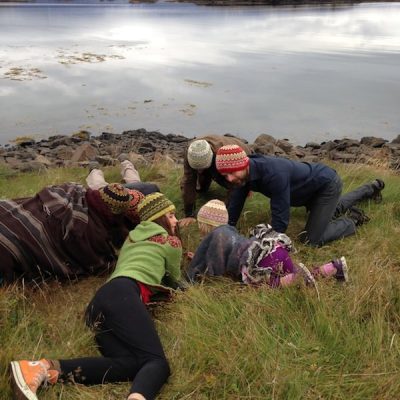 Finally!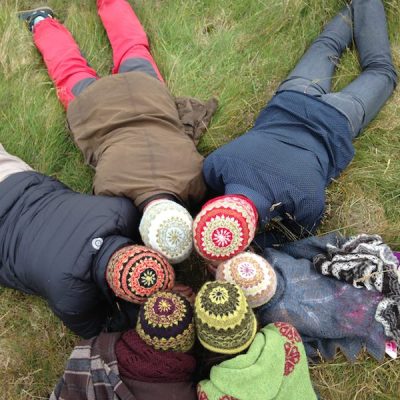 Sometimes it is just easier to get the hats to pose together!  Kits are offered in all six color combinations – one is perfect for the lucky recipient of this quick knit!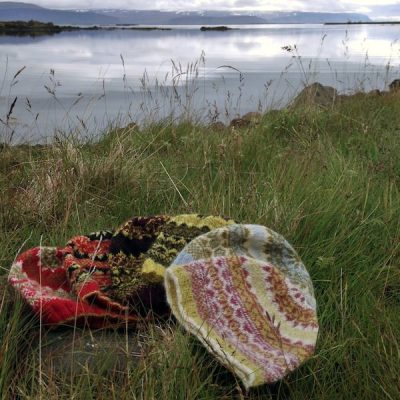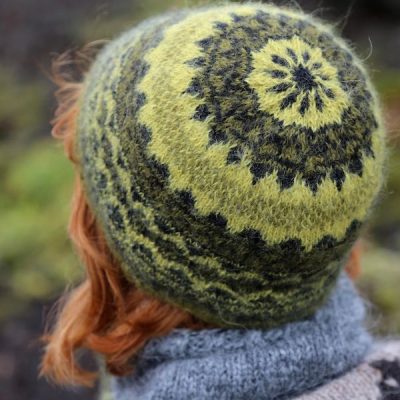 .
The beautiful moss covered lava fields of Iceland inspired the Mosi hat, showcasing the lovely greens of my soft  Gilitrutt Tviband yarn. The pattern emulates the soft color changes of the moss peaking through the lava.  Moss changes color in relation to the weather: colder weather giving the grey tones; warm and wet weather resulting in the rich moss and anis greens.  And the Gilitrutt lends a soft, springy, spongy feel – just like the moss fields.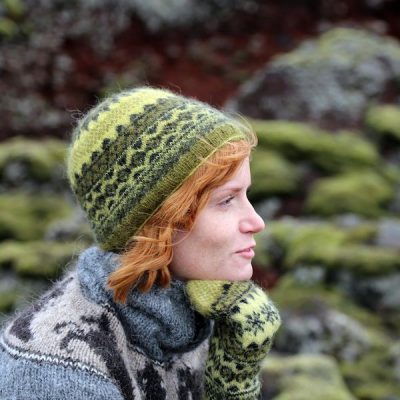 There are matching Mosi mittens available.  Both hat and mittens are available in kits or as patterns; the hat pattern provides for three sizes, one will surely fit each member of your family!