If anyone honors their Viking heritage – it's Icelanders!  To recognize  the return of Vikings® Season 4 to The History Channel ® on February 18th, Melissa (skadiknitter on Ravelry) started a Knit-A-Long to inspire your inner Viking.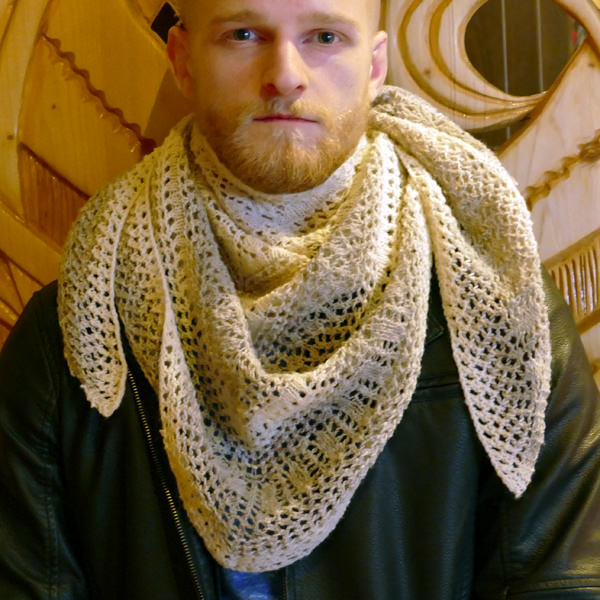 The KAL uses my Icelandic Shawl for the Cathare People  pattern, a great choice for either men or women.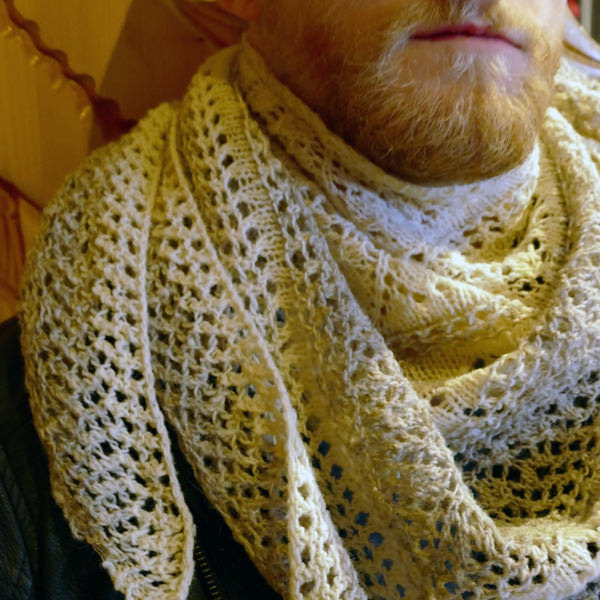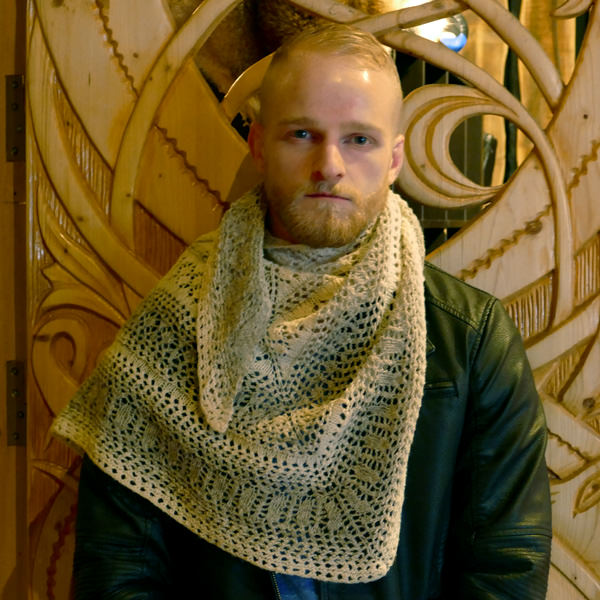 Try knitting it in Gilitrutt; Melissa will be knitting it in Viking Rust (of course!) and Natural Grey.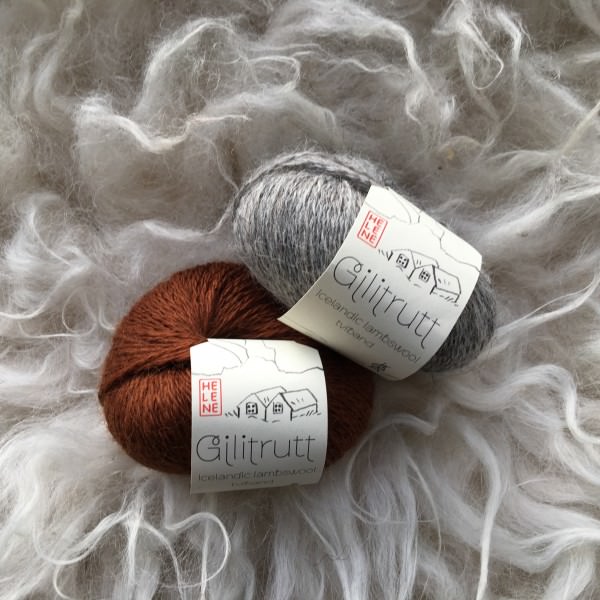 As for me, it was the occasion to update the pattern: I made a new layout with  Charline's adorable illustrations, add written instructions of the charts and a few technical tips. I also added a Gilitrutt kit on my website.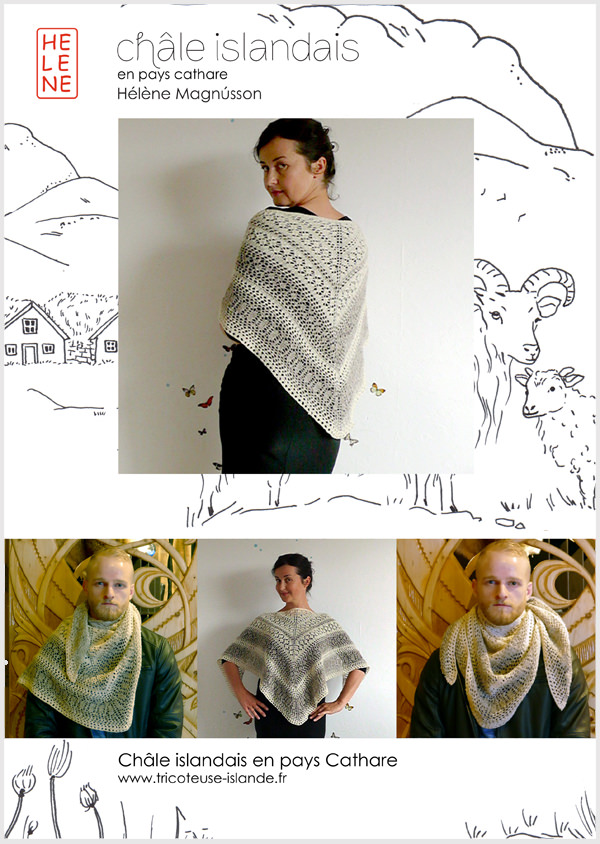 And I also took new pictures of the shawl… with a true viking model… found at the Fight club next door… 🙂 Picture was taken on sight with a beautifull carved door in the background.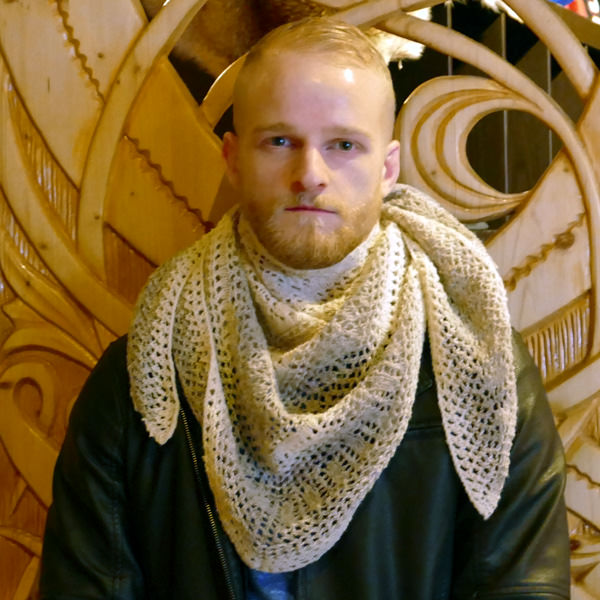 Details for the Knit-A-Long can be found on my Icelandic Knitter group page on Ravelry.  We'll have fun, share stories and you can win prizes of yarn and patterns!  Hope you join Melissa as we set sail on a new adventure!