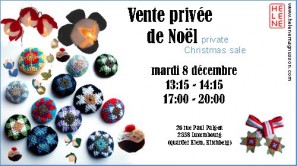 Make your own custom made felted lights, have a little Laufabrauð and drink a Jólaglögg!
A first for me : private Christmas sale, on Tuesday, 8th of December from 17:00 til 20:00. For those who want to come during lunch time, they can do that as well from 13:15 til 14:15.
The address is 26 rue Paul Palgen, in Kirchberg, Kiem.
Composez vous-même votre série lumineuse en feutre, goûtez un bout de Laufabrauð et buvez un verre de Jólaglögg !
Une première pour moi: vente privée de Noël, mardi 8 décembre de 17:00 à 20:00. Ceux et celles qui ne peuvent venir que pendant le déjeuner le peuvent à compter de 13:15 jusque 14:15. L´adresse est 26 rue Paul Palgen, à Kirchberg, quartier de Kiem (entre Auchan et RTL).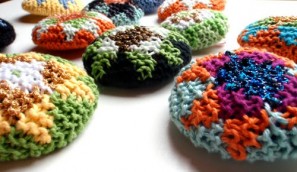 The Bazaar this week-end was a lot of fun. It was crowded and I barely had time to walk around the other stands, or take pictures… 20% of the sales go to charity.
Je me suis bien amusée comme toujours au Bazaar ce week-end. Il y avait beaucoup de monde et j´ai à peine eu le temps d´aller voir les autres stands, ni de prendre de photos… 20% des ventes vont à des oeuvres charitatives.