Thank you so much for the overwhelming response to my Útivist sweater! The brown kits sold out in no time,  and are now in backorders but will be back in stock and backorders sent before Xmas. I put a new Grellow (grey+yellow) KIT for sale, here, hope you like it! I have cast on already a full Grellow Útivist sweater and thought it would be a good idea to start a KNIT A LONG since there are lots of techniques involved and some of you would want a bit of help!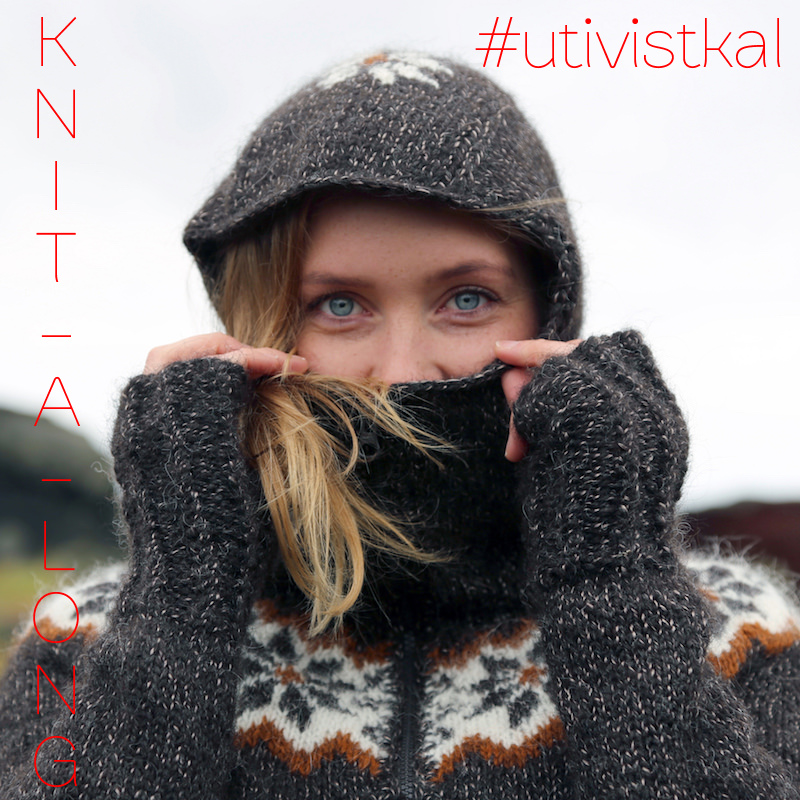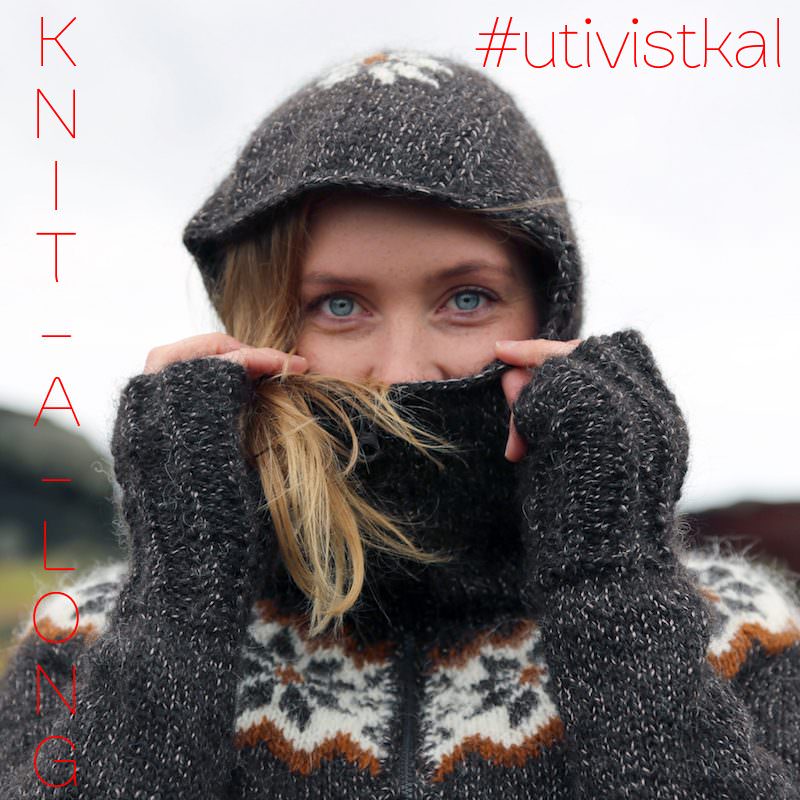 I'm documenting my progress on my instagram with the #utvistsweater tag. If you want to join me there, use the #utivistkal tag for your Útivist sweater posts. And will also be posting longer posts and tutorials here on my blog. The 2nd tutorial is here, the 3rd one here and the 4th one here. There is no official starting date for the KAL and you can join in at any moment. I also opened a discussion thread in my Ravelry group, here. I'll be giving away prices all along to a few KAL participants. The pattern can be purchased here on my website and in my Ravelry store here.
First, choosing colors: Icelandic nature is very often my inspiration.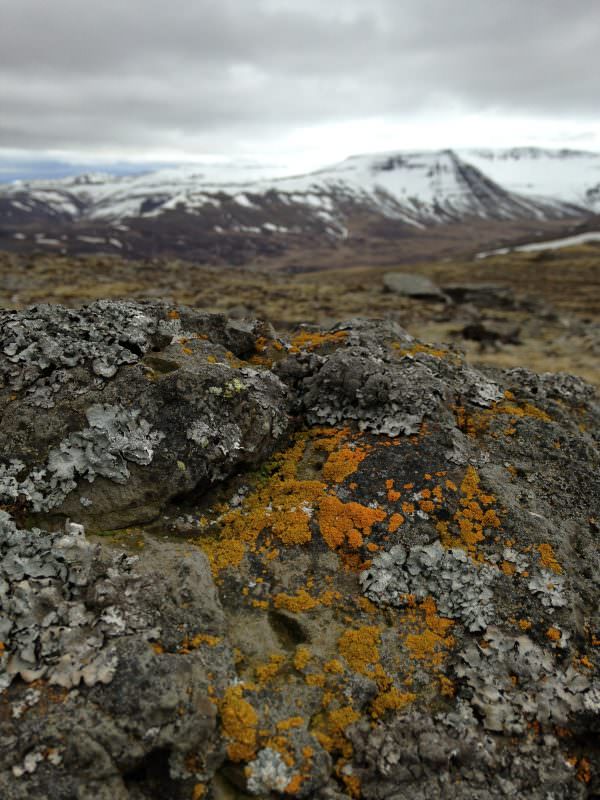 Then it's swatching time and please excuse the bad quality pictures – it's so dark here in Iceland at this time of the year! Of course if you bought a kit a color swatch is not necessary, and can just knit a regular Stocking stitch gauge swatch.
To make a swatch, cast on the number of stitches required to knit two motif repeats, plus 2 extra stitches for the steek (42+2=44 sts), join in the round and always purl those extra 2 stitches. Then once the swatch is complete, with the sewing machine, sew a line of short straight stitches in each purl stitch, then cut between the seams just like a regular sweater steek (see tutorial here). That is a really good exercise especially because it is more difficult to steek a swatch than a sweater because it's so narrow!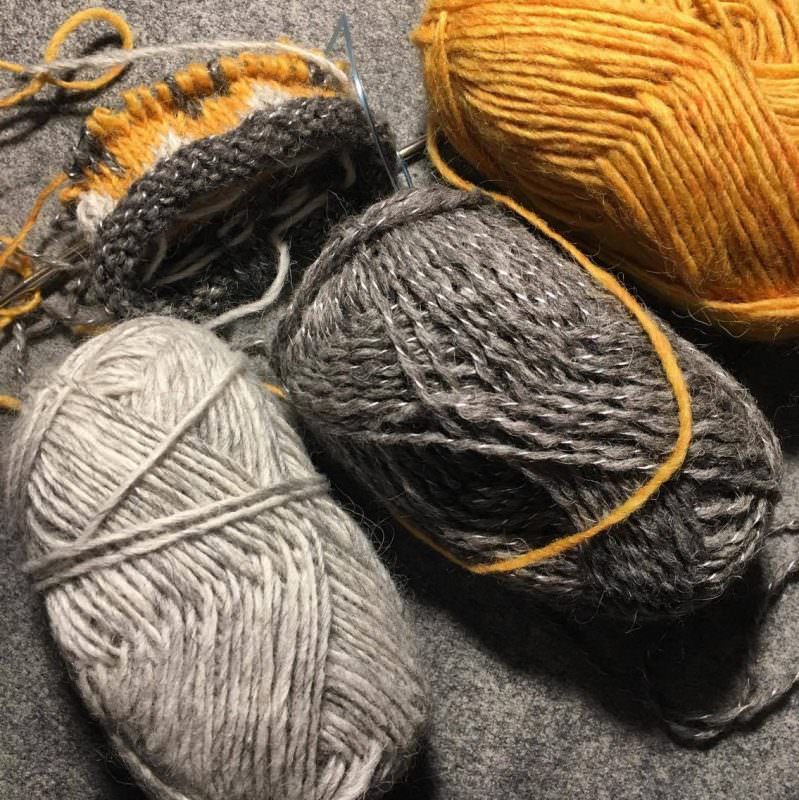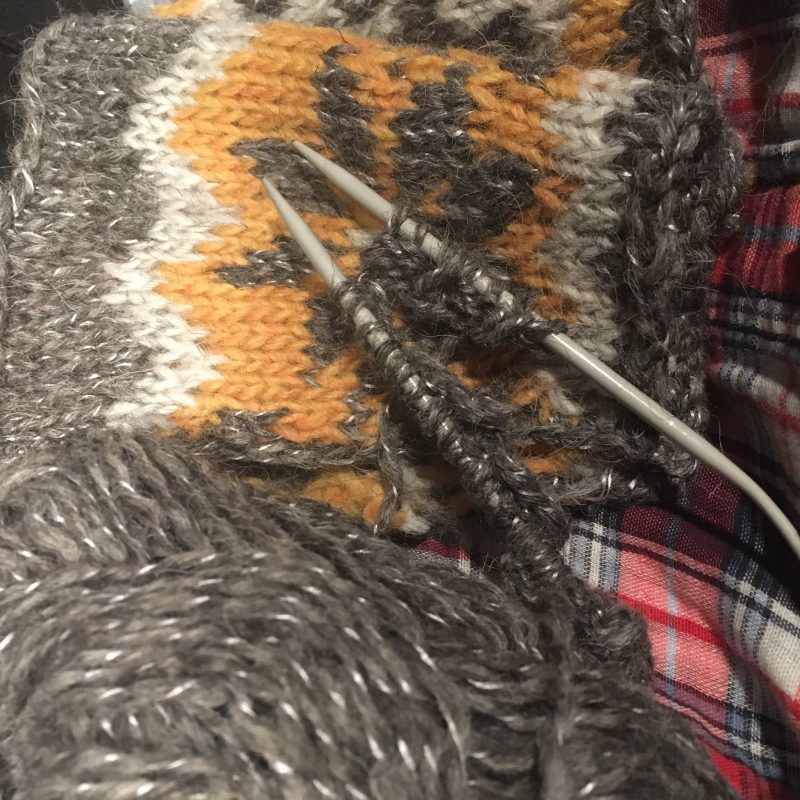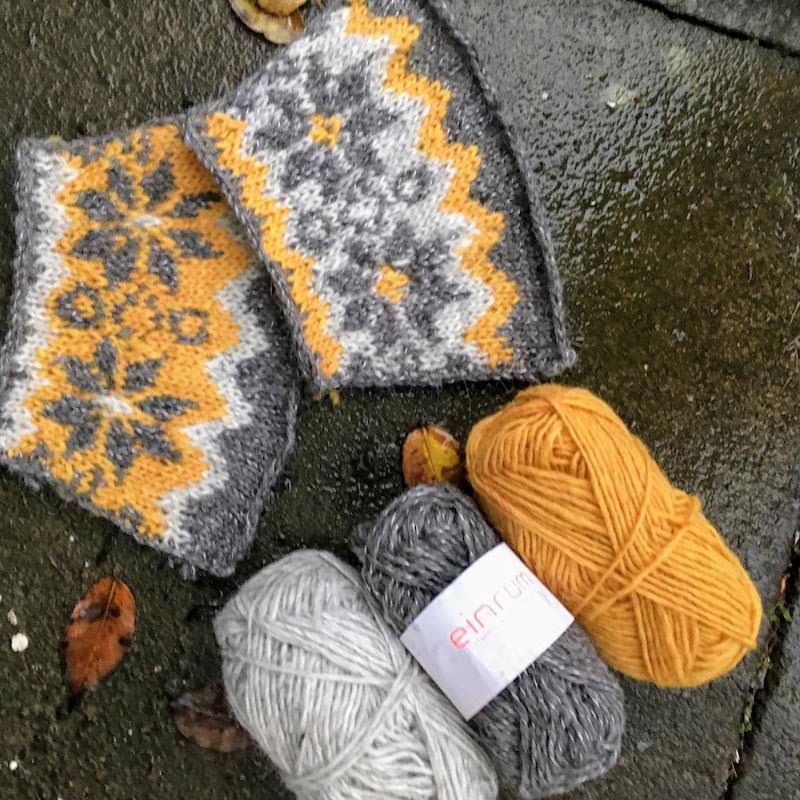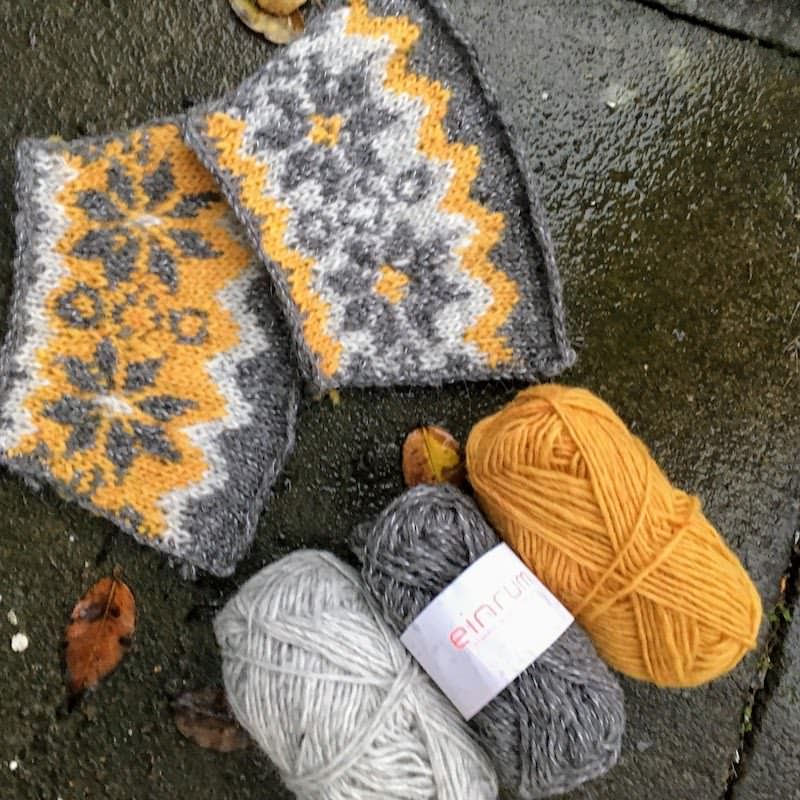 I can't make up my mind which combo I' m going to choose but I still have time before the yoke!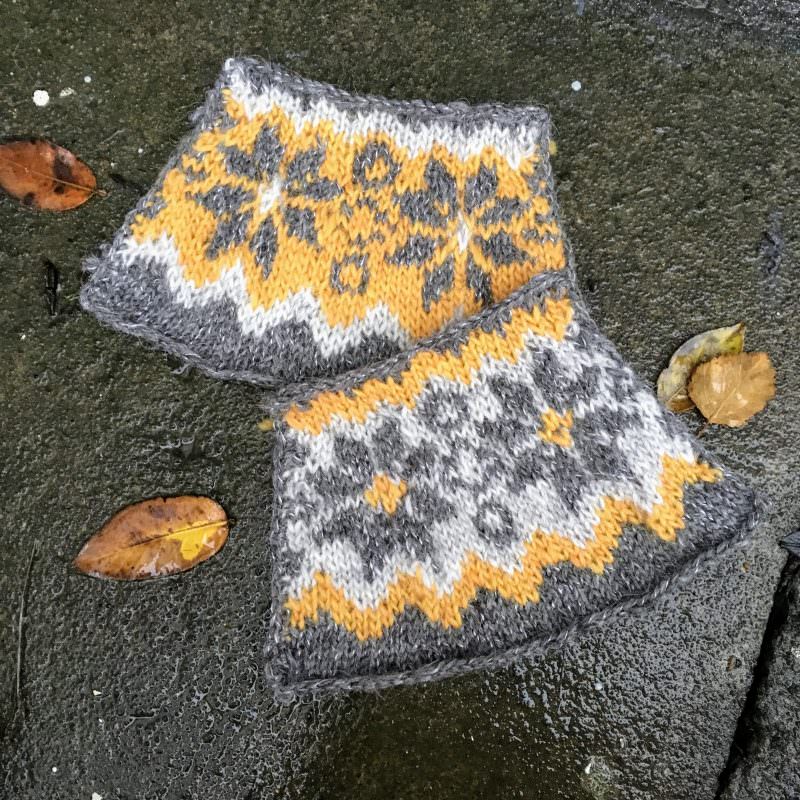 The sweater starts with a twisted ribbing. here is a little video for the "twisted knit" – I show it to you both English and continental style. In Iceland we use continental, because we learned in from German or Dutch merchants in the 16th century.
Once the ribbing is done, it's time to join in the round after having cast on at the end of last row the 2 extra purl stitches for the steek. Here's what it looks like.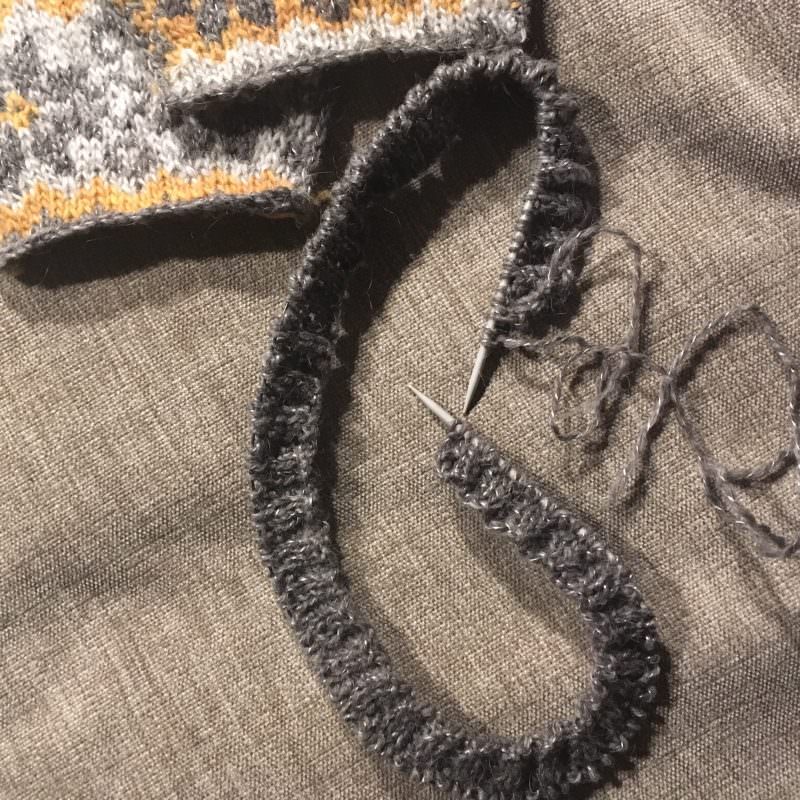 Then come some short rows. You can see my general short rows tutorial here, but I thought I'd show you how to make a ssp. Here's a little video:
And then it's plain relaxing knitting with a few decreases and increases. The only thing you need is… kittens!