Enter to win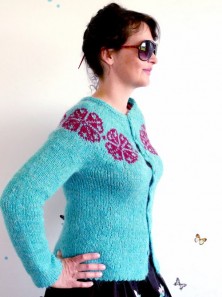 If you have already signed up or if you just sign up for
The Icelandic Knitter
the newsletter, you may win all the 9 patterns from the first issue as, on Friday Oct 1, two names will be drawn …hurry up! Among the patterns, you will find two from myself such as…
Si vous souscrivez ou si vous avez déjà souscrit à la Newsletter de Tricoteuse d'Islande, vous pourriez gagner les 9 modèles du numéro 01, car le vendredi 1er octobre, deux gagnants seront tirés au sort … dépêchez-vous! Parmi les modèles, quelques uns de moi comme…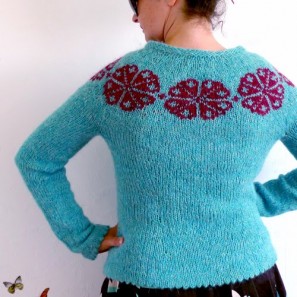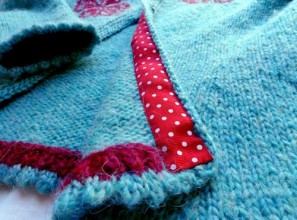 I already talked to you about that one…
Je vous en avais déjà parlé…
… je vous avais déjà montré quelques photos sans trop en montrer quand même…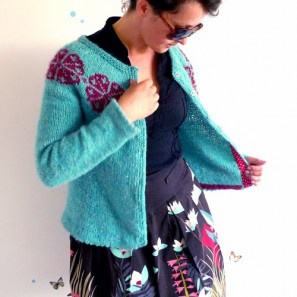 …and I had talked to you about how I couldn' t find matching buttons, so I solved the problem with snaps buttons!
… et puis je vous avais aussi parlé des boutons, impossibles à trouver, donc des pressions ont finalement fait l'affaire!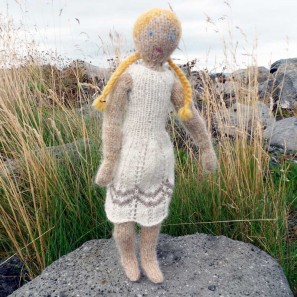 An adorable shaped little
doll
, knitted entirely in the round without seams and a lot of techniques fun to use: symetrical decreases and increases, short rows, disappearing loop cast on, provisional cast on, a touch of intarsia.
Une adorable poupée avec de jolies formes, tricotée entièrement en rond sans coutures avec des tas de techniques dans son petit corps: augmentations, diminutions symétriques, rangs raccourcis, montage provisoire, montage en boucle, un peu de jacquards à fils croisés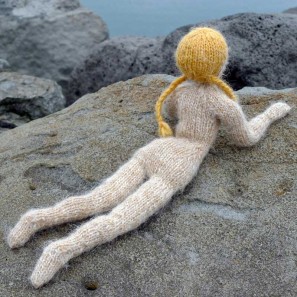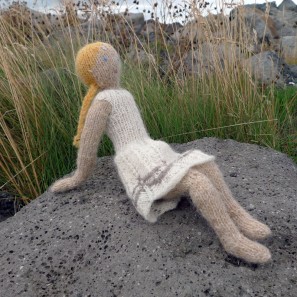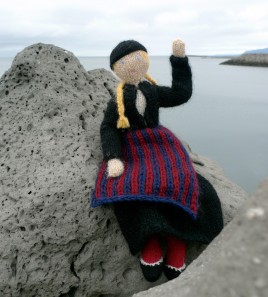 To dress up little
Theodora
in something else than her lovely underwears (the little white dress is called klukka), I also made fo her teh tarditional costume,
peysufot
.
Pour habiller la petite Theodora dans autre chose que ses sous-vêtements, fussent-ils aussi jolis que la petite robe en laine blanche appelée klukka, je lui ai fait un peysufot, le costume tradionnel islandais.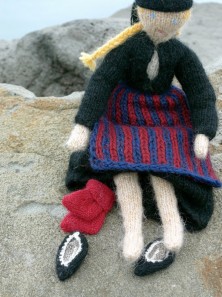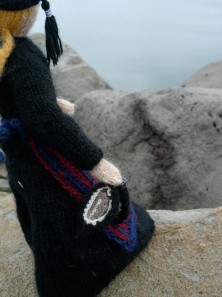 The socks, the shoes with inserts inside…
Les chaussettes, les petites chaussure avec les semelles tricotées à l'intérieur…