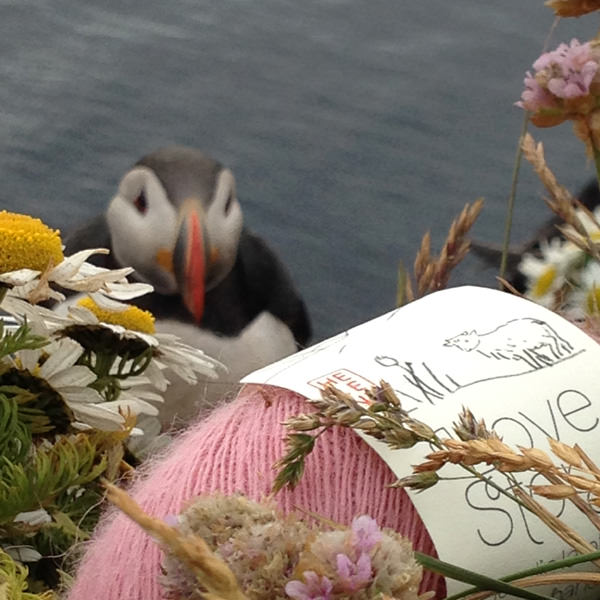 If you have been following my Instagram, you will have seen a few pictures showing the wonderful new colors of Love Story Einband, my very fine Icelandic lace made of pure Icelandic lambswool that I am so happy to have back in stock! I started to select the softest Icelandic lambswool in January 2014 but it took all this time to get it back from the mill! And I have been as impatient as you have been! But it was worth it and I'm so extremely proud to propose it to you in 18 colors, 4 natural sheep colors (or should I say lamb): Natural Grey, Natural Brown, Natural Black (a very dark rich brown) and Natural White and 14 lovely dyed colors that were inspired to me by Icelandic nature.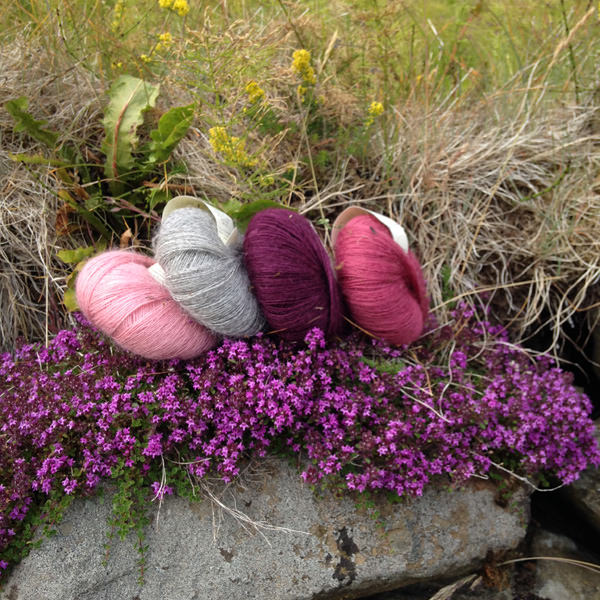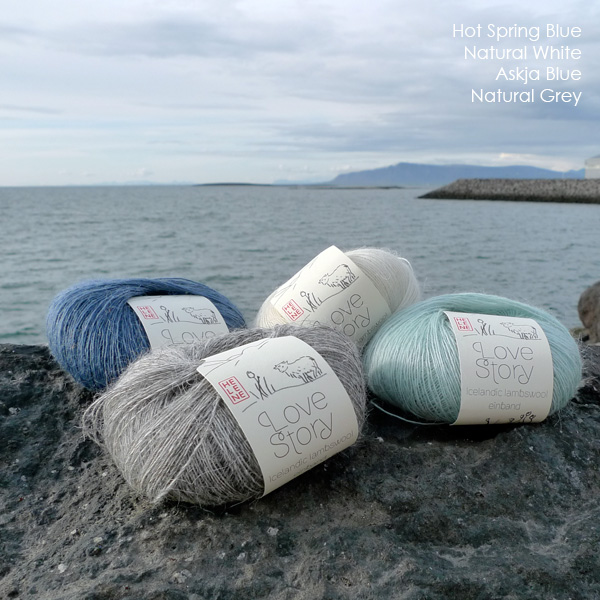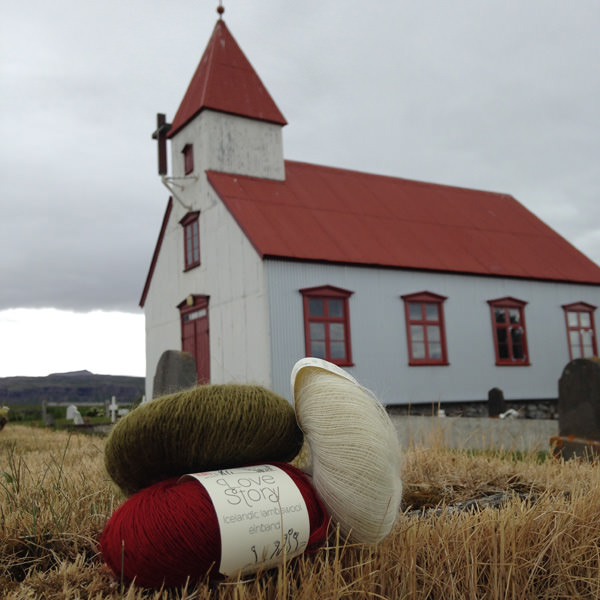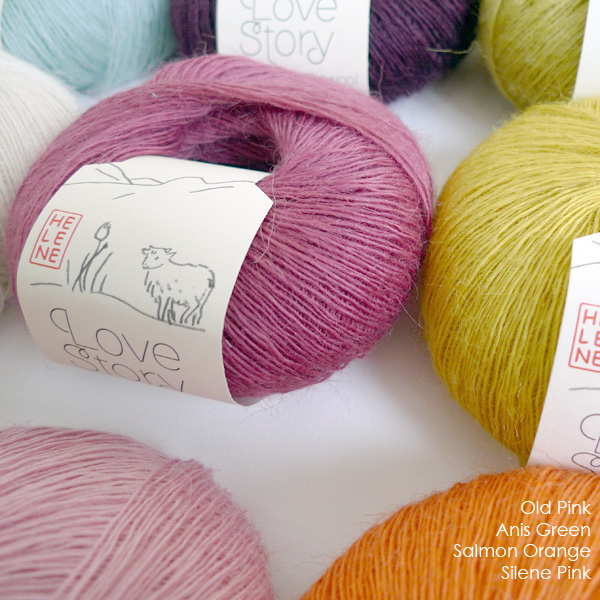 Love Story Einband is perfect for knitting lace, such as… the stunning Halldóra shawl published in my book Icelandic handknits: it uses 4 skeins of Love Story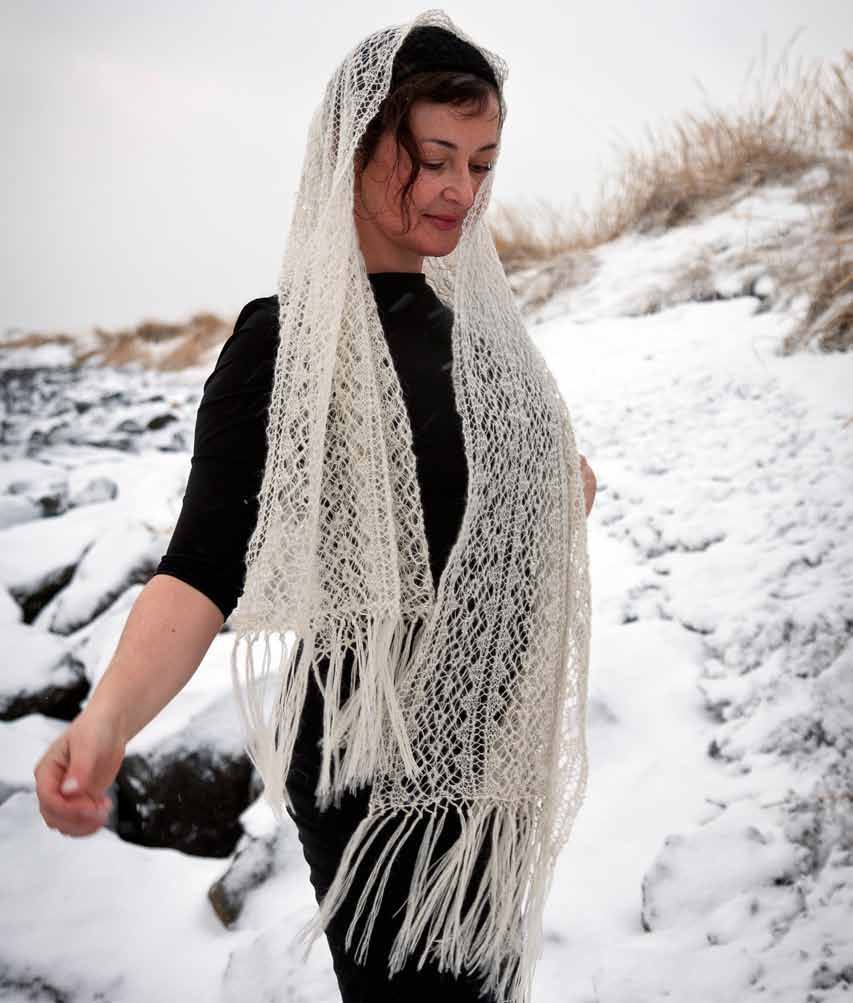 Yet another Icelandic Spring Shawl (I know, I know, I can't get enough…): it uses 3 colors but weighs only 46 g, so 2 skeins of Love Story would be enough but I used 3. Here is a classic in the natural, not dyed, colors of the Icelandic sheep: Natural Grey, Natural Black  and Natural White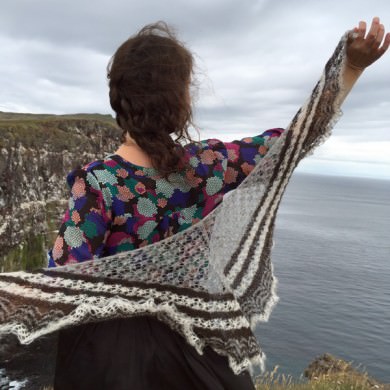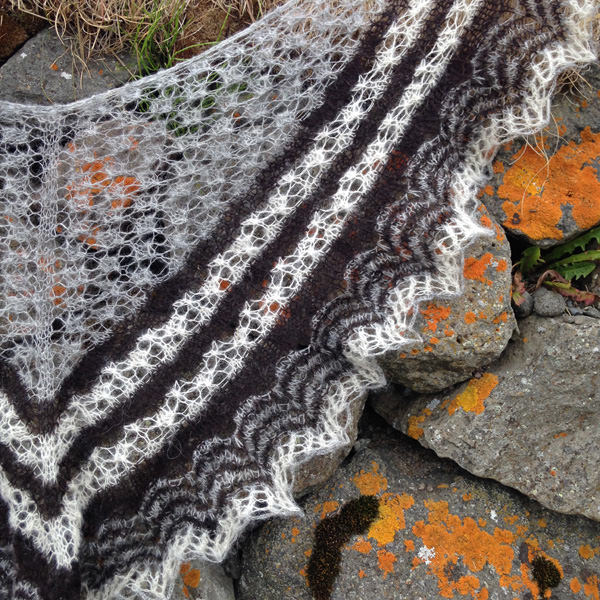 The blue lagoon inspired me to knit a second Icelandic Spring Shawl in Viking Rust, Askja Blue and Raven Black.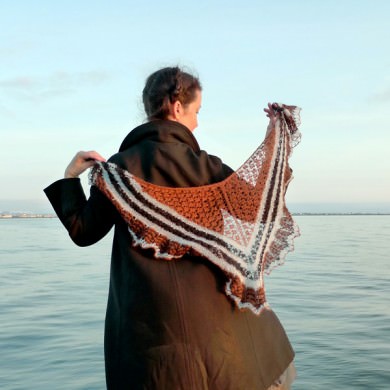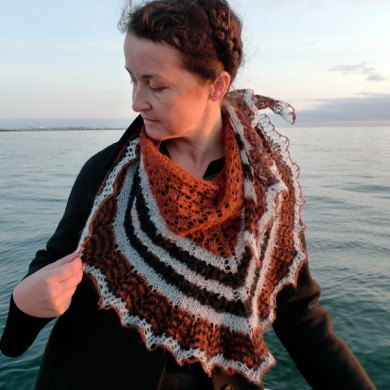 Any of the 25 traditional Icelandic lace shawl patterns in the book "Three-cornered and Long Shawls" by Sigríður Halldórsdóttir would look amazing with Love Story, pretty much like the Old shawls displayed in the Museums in Iceland.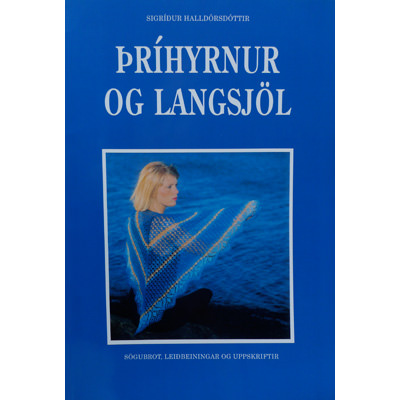 For example, the Randalín stripped shawl from Three-cornered and Long Shawls uses 4 skeins of Love Story, 2 in each colors: here I used the Natural Brown and the Hot Spring Blue.
Then, the beautiful Brennu-Njáll shawl designed by lace expert Anna Dalvi uses 3 skeins of Love Story.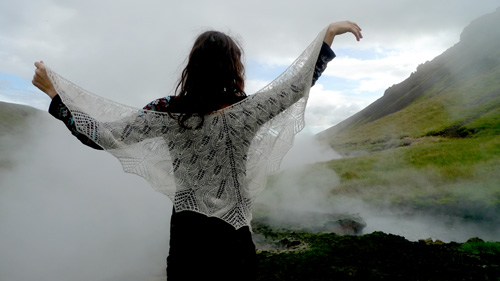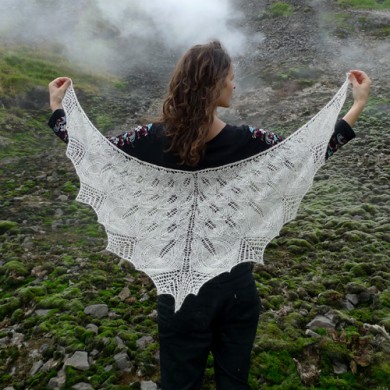 The sweet Love Scarf that uses only 1 skein of Love Story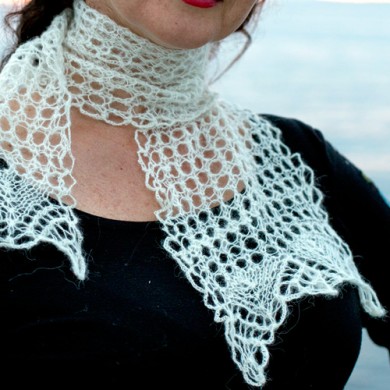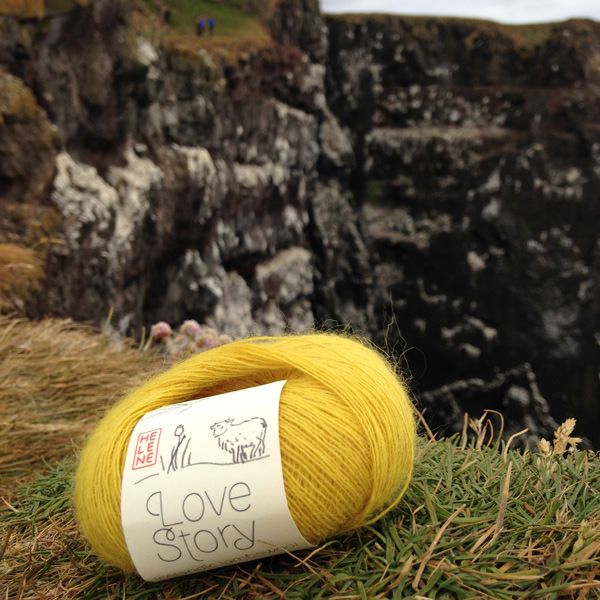 Also, Evelyn Clark has designed many Icelandic shawls, such as the Icelandic Modern Lace Shawl, and they would all look fantastic knitted with Love Story.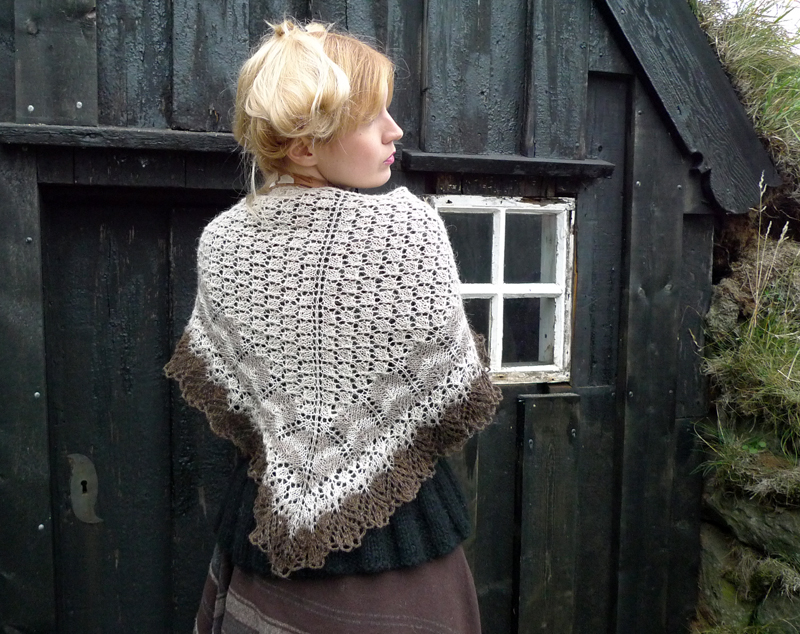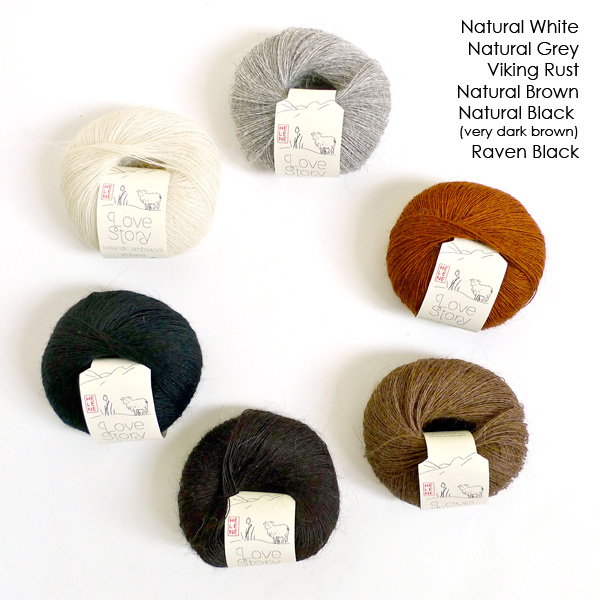 I'm looking forward to see all the amazing color combination you're going to come up with using Love Story!