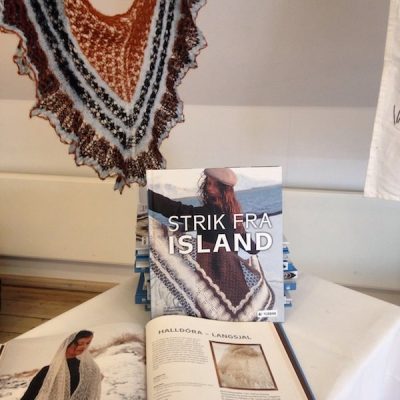 The past week, I spent a week-end in Copenhaguen for the knitting event Pakhusstrik at the Nordatlantens Brygge. I have quite a few patterns in Danish now and even a book, since my book Icelandic Handknits has been published in Danish by Turbine under the name Strik fra Island. Really proud that it should be available in four languages !
Icelandic spring shawl in the background.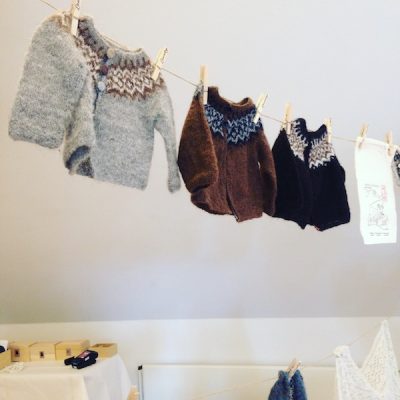 The Gilipeysur (that's the Icelandic plural of Gilipeysa!)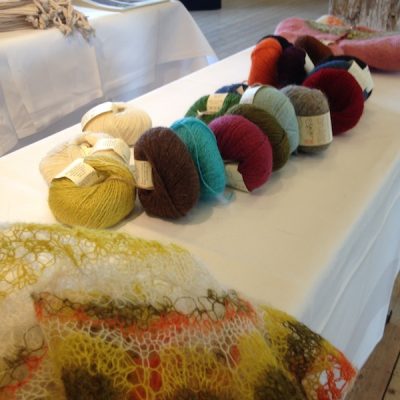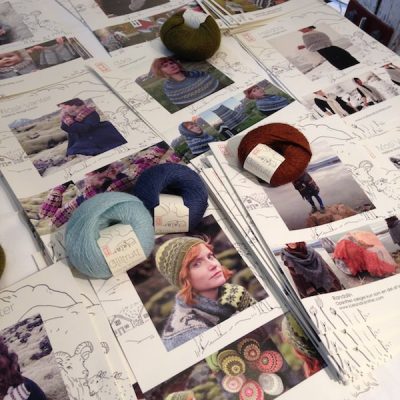 Danish patterns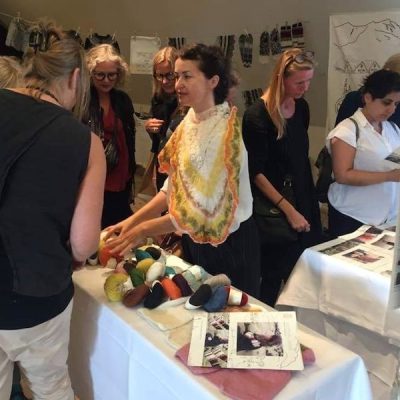 Icelandic spring shawl with Love Story yarn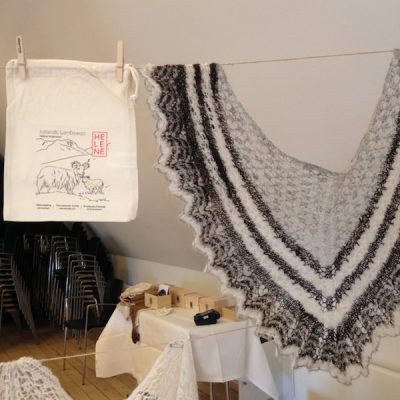 Icelandic spring shawl with Gilitrutt yarn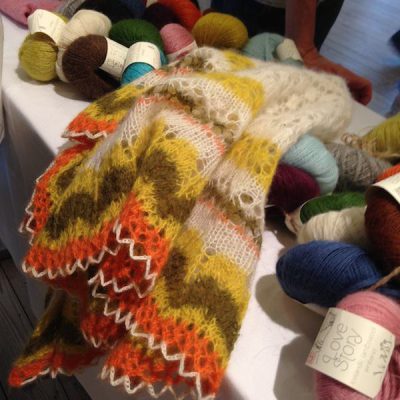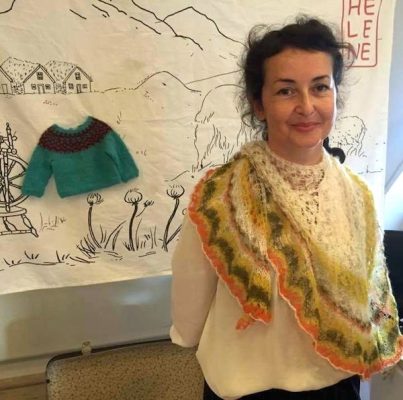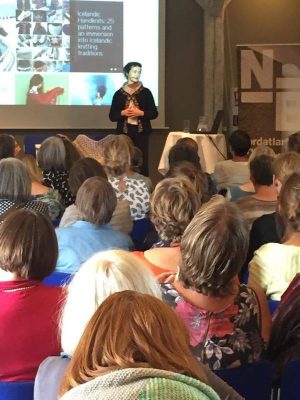 Giving a talk and ending the show with fellow designers as one does!