The book Socks of Iceland is released in the form of a Club every Thursday and you can join any moment until its completion, the 31st of December! This is the sock nr 3!
With their recognisable leaf pattern at the cuff and colourful bands of little motifs, these socks will be immediately identified as Vestfizkir laufaviðarsokkar (leaf socks from the Westfjords).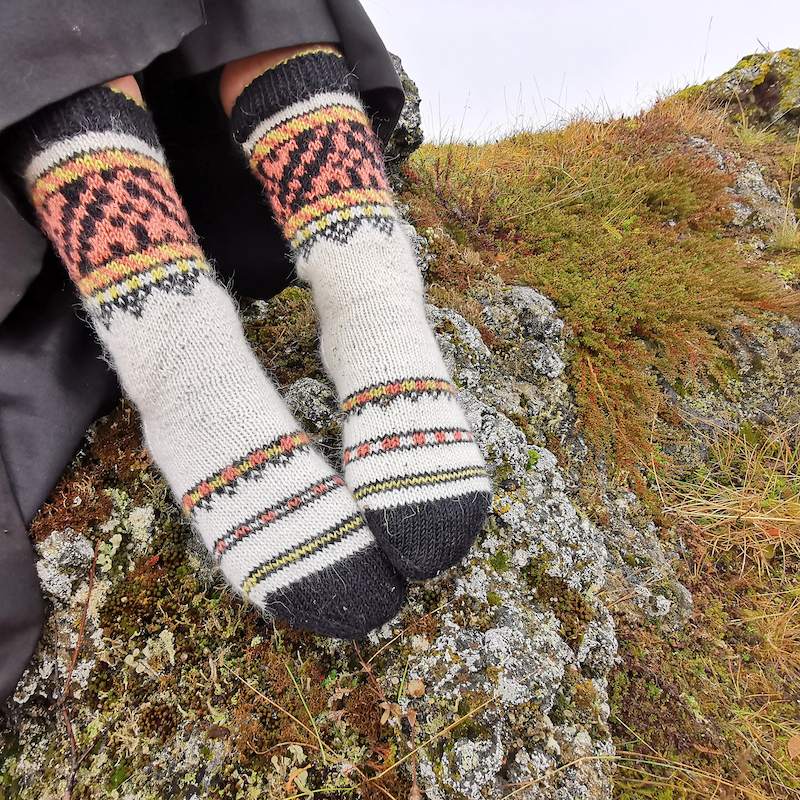 Even though there is no such tradition in the Westfjords, or in Iceland!
+
As a matter of fact, the pictures were not even taken in the West fjords but close to the lake Mývatn 😉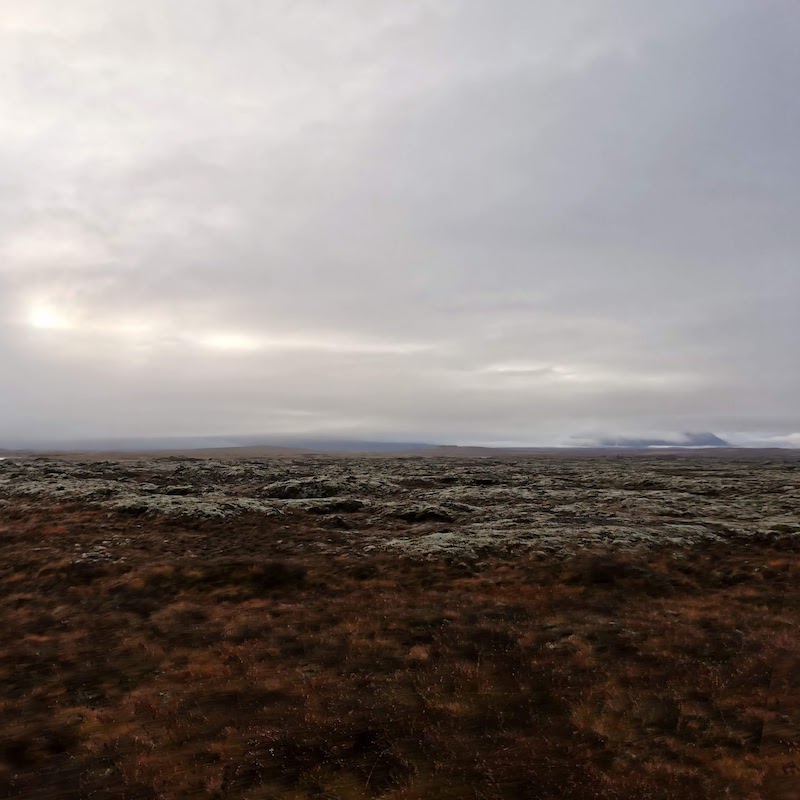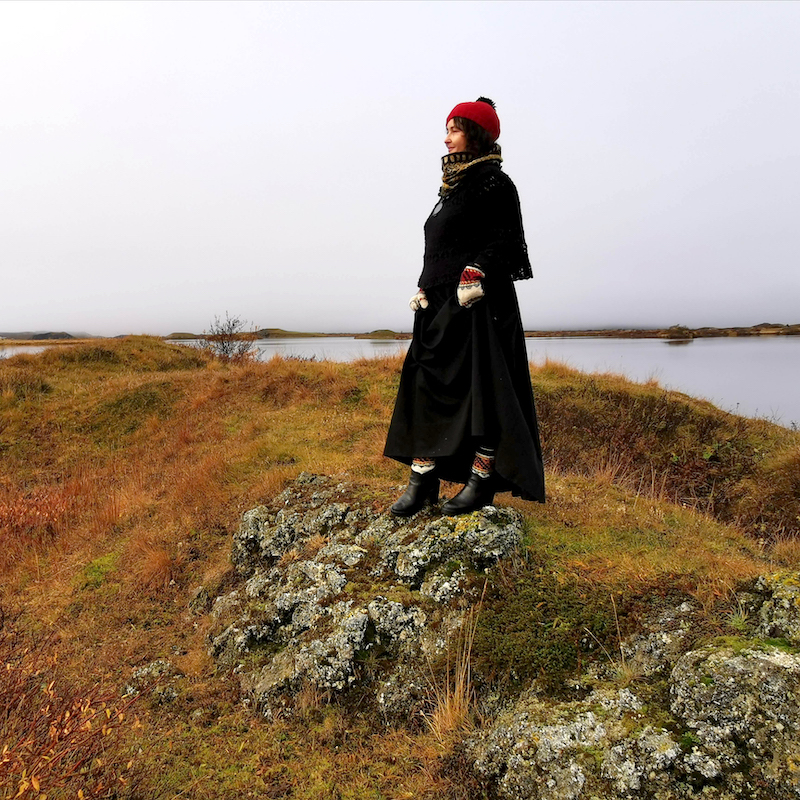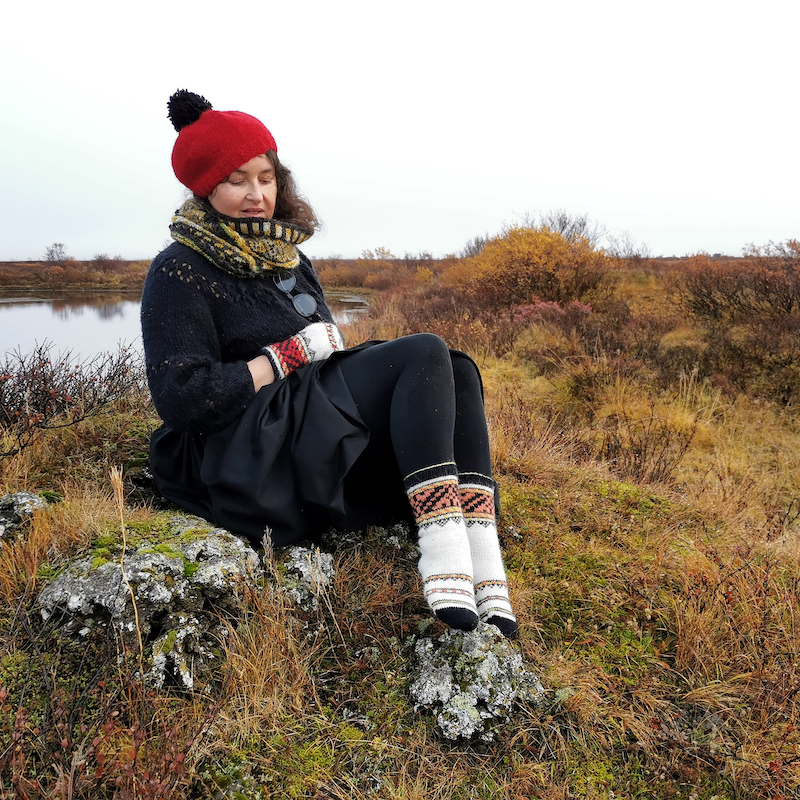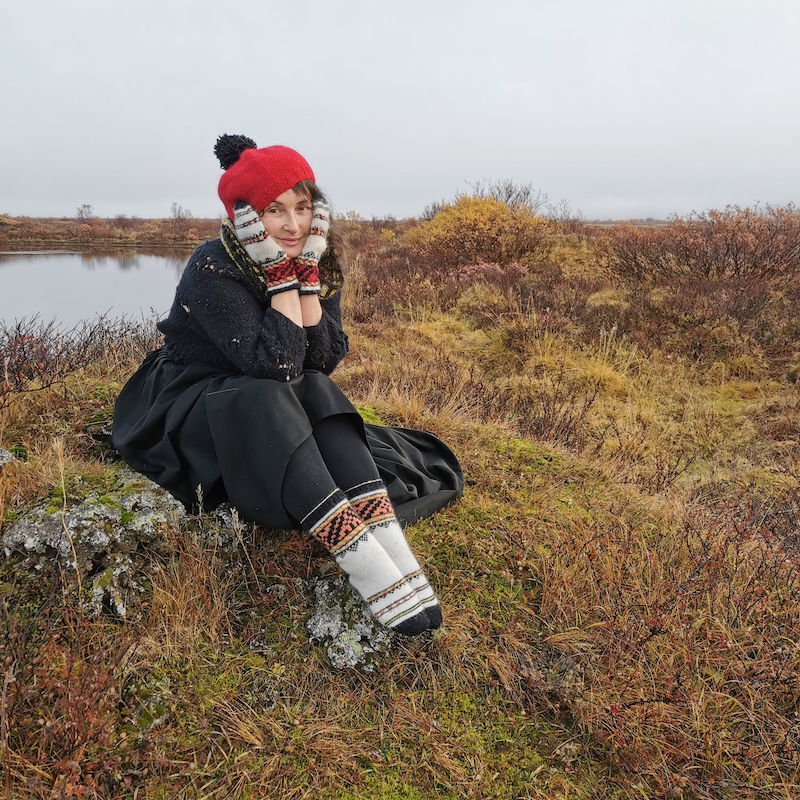 Indeed, the socks are clearly inspired by traditional mittens from the Westfjords of Iceland, called Laufaviðarvettlingar (leaf mittens) or Vestfizkir vettlingar (mittens from the Westfjords) and are matching my Vestfirskir mittens that I designed for my mittens Grýla collection some years ago.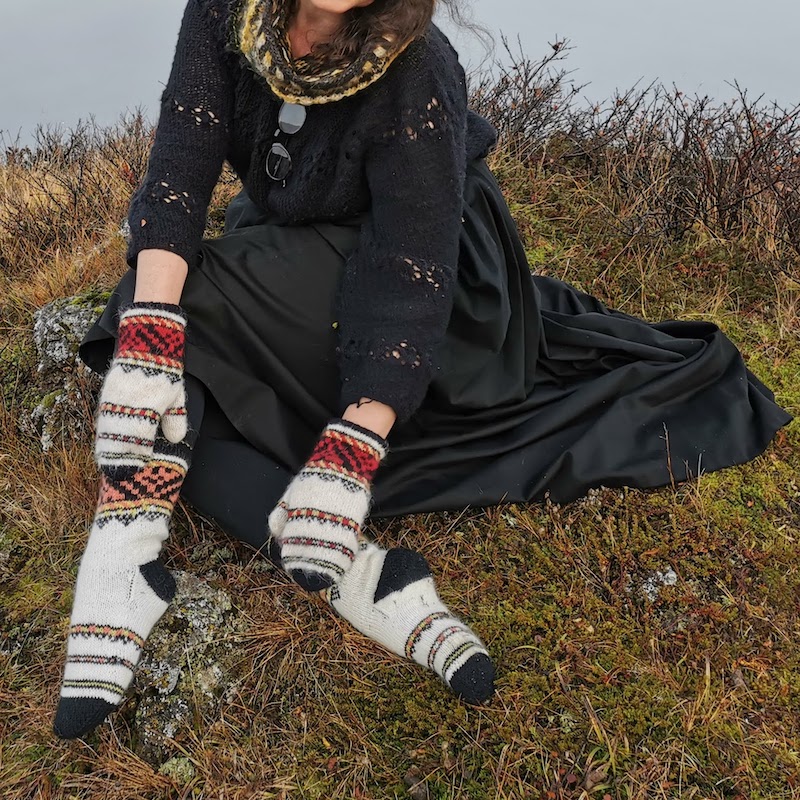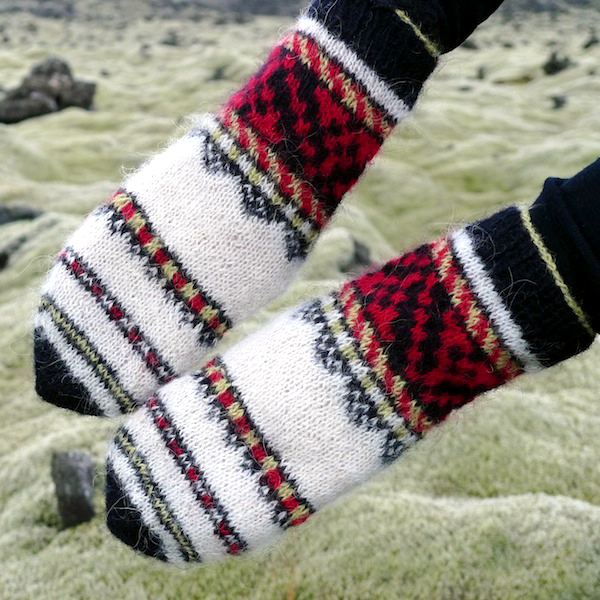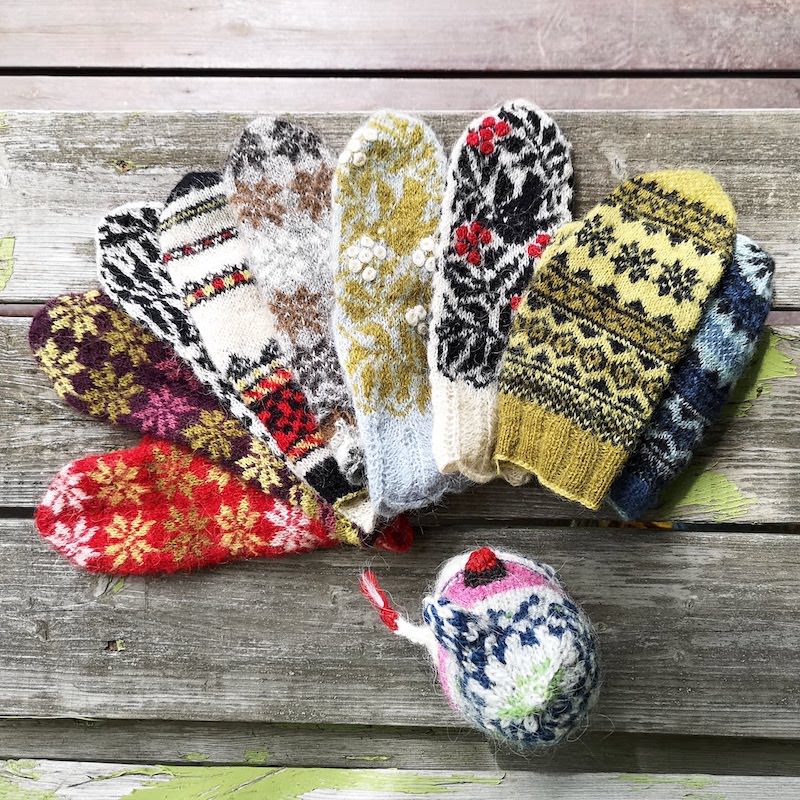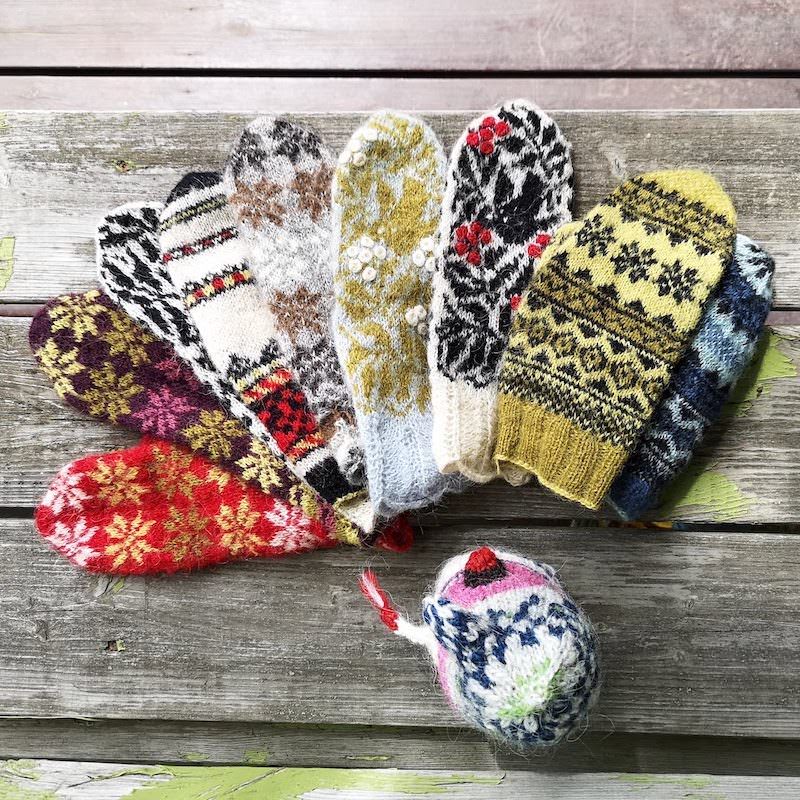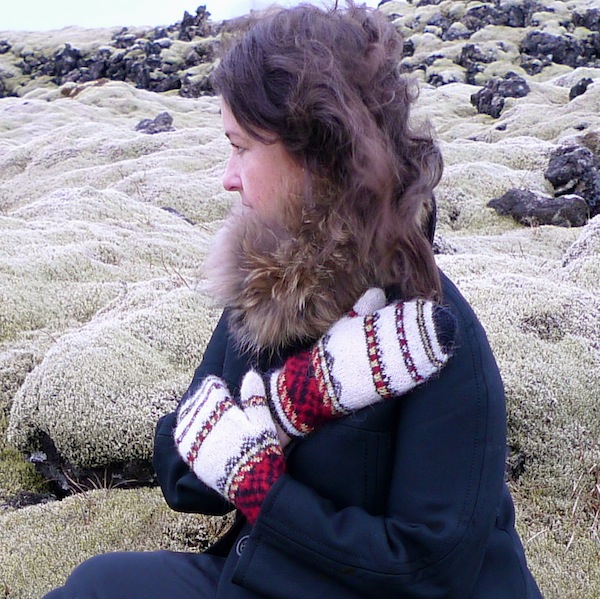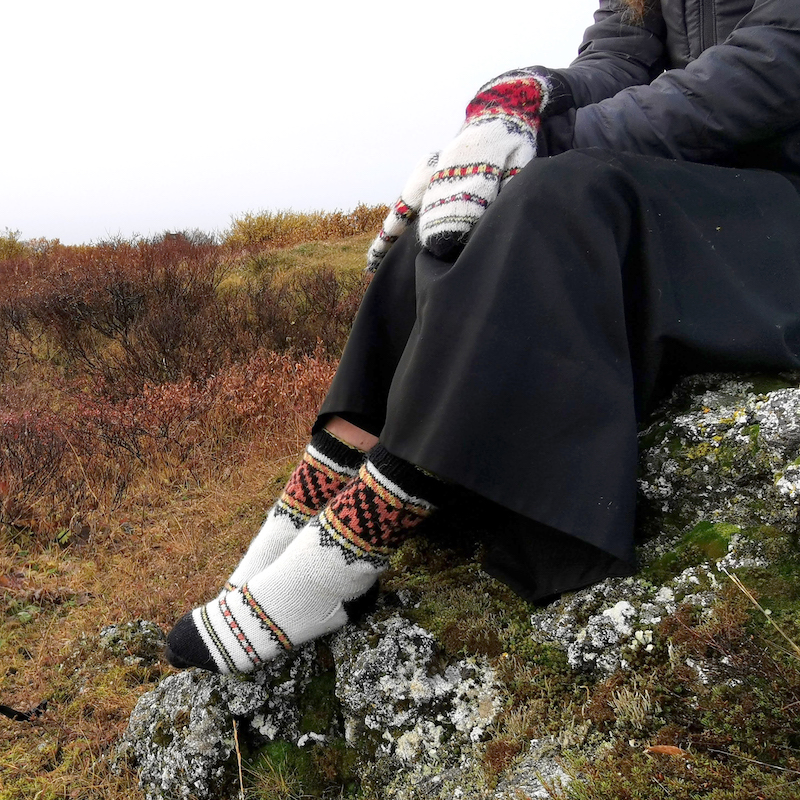 The socks start with a fun 2-color cast on and are knitted from the cuff down.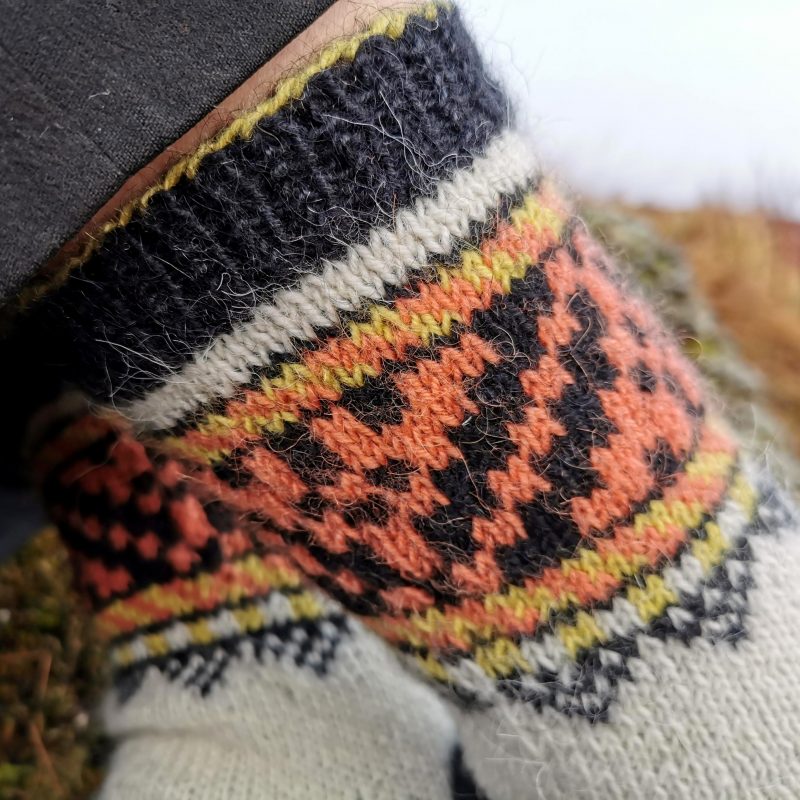 They have a reinforced band heel, a short gusset and a toe in contrasting color.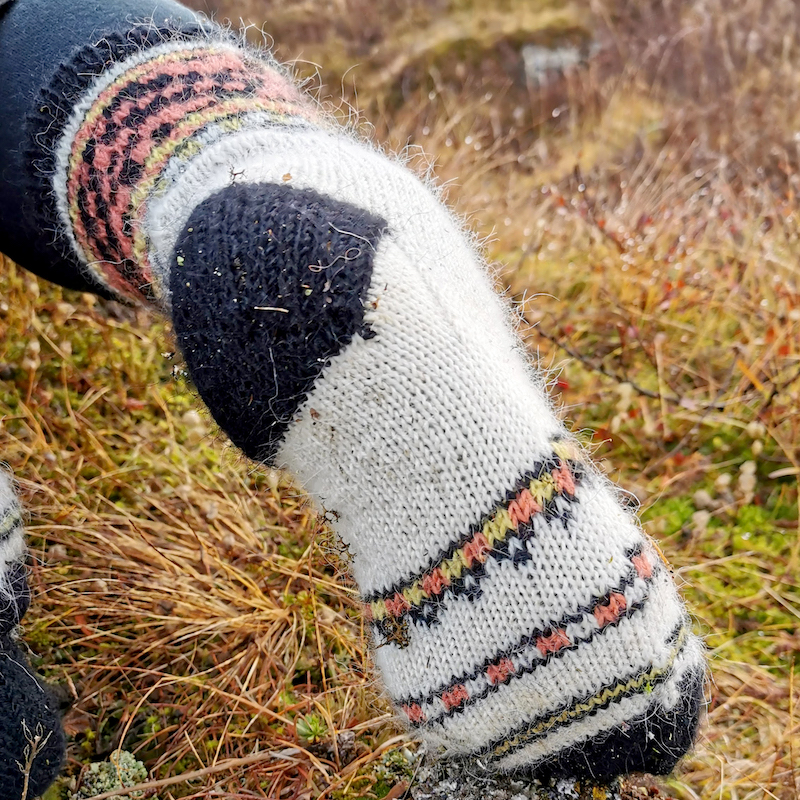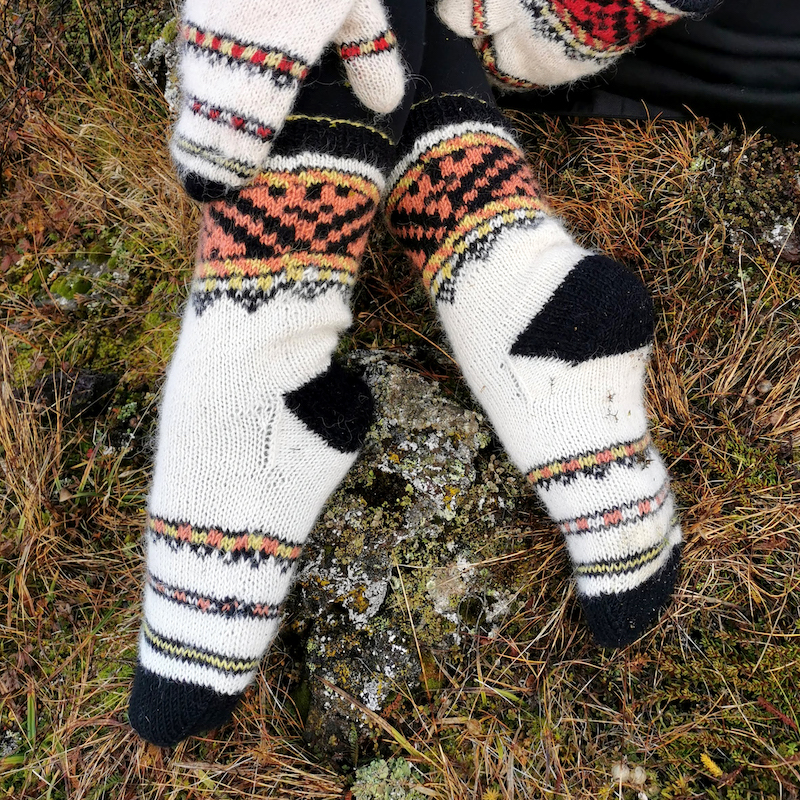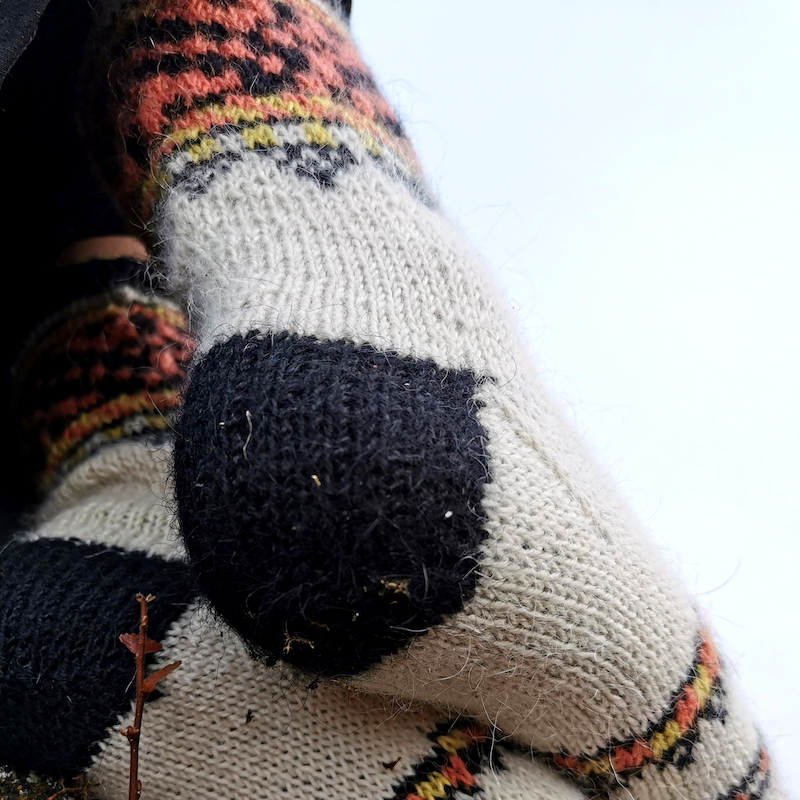 The toe is grafted.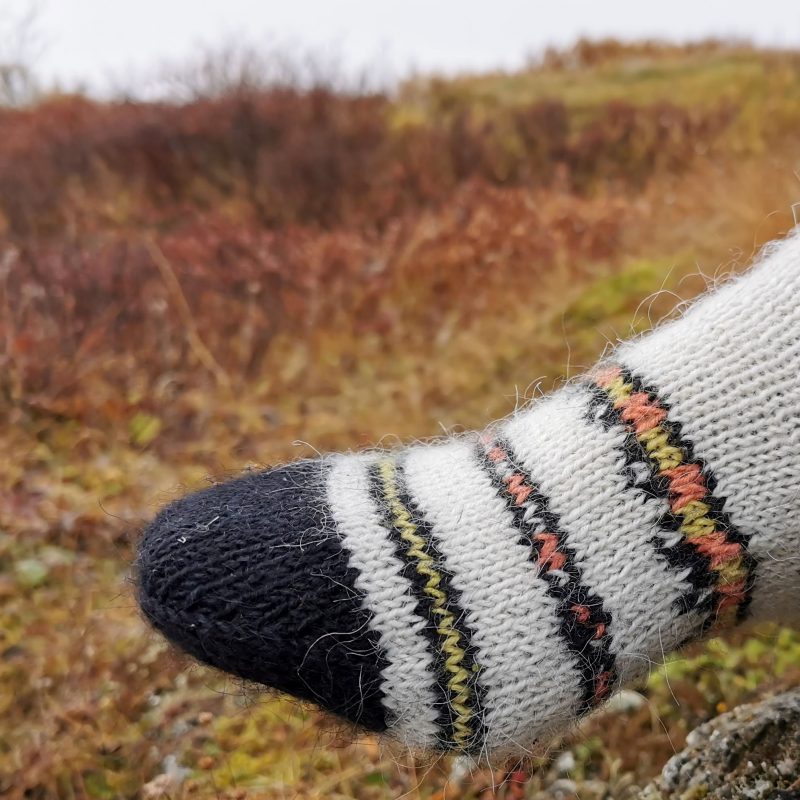 Just like in the mittens, each size has a different leaf pattern making for a pleasing uninterrupted repetition of this large motif around the leg.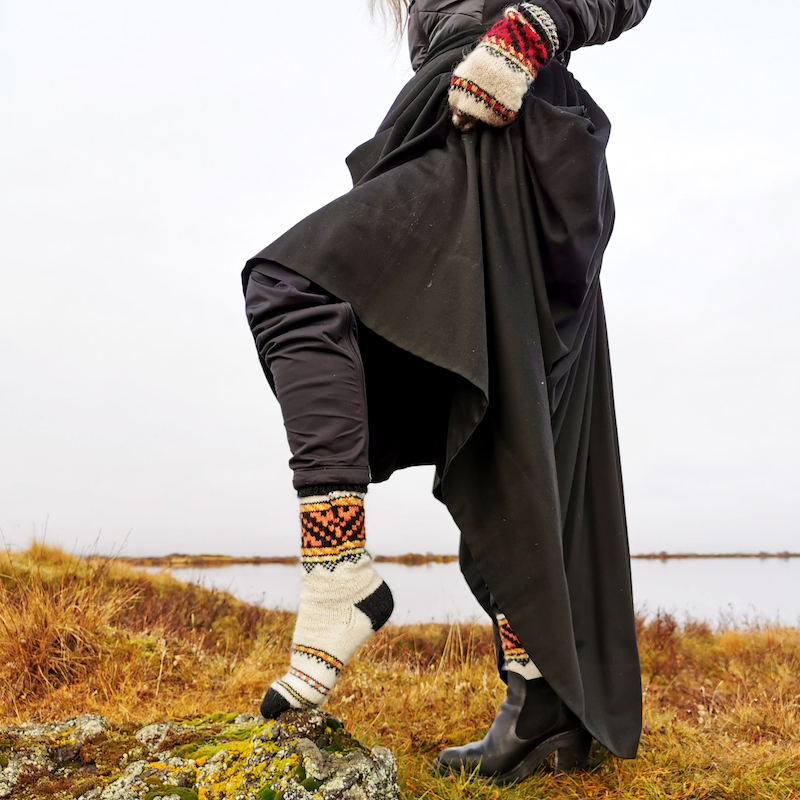 The pictures were taken on two pairs of feet (mine and one of my friend). Can you guess which belong to whom?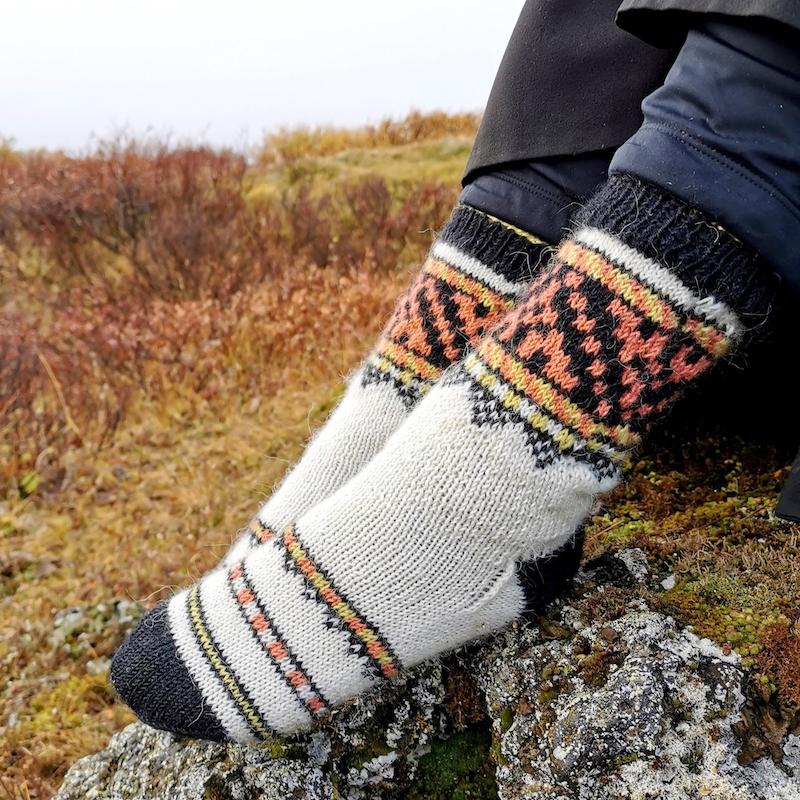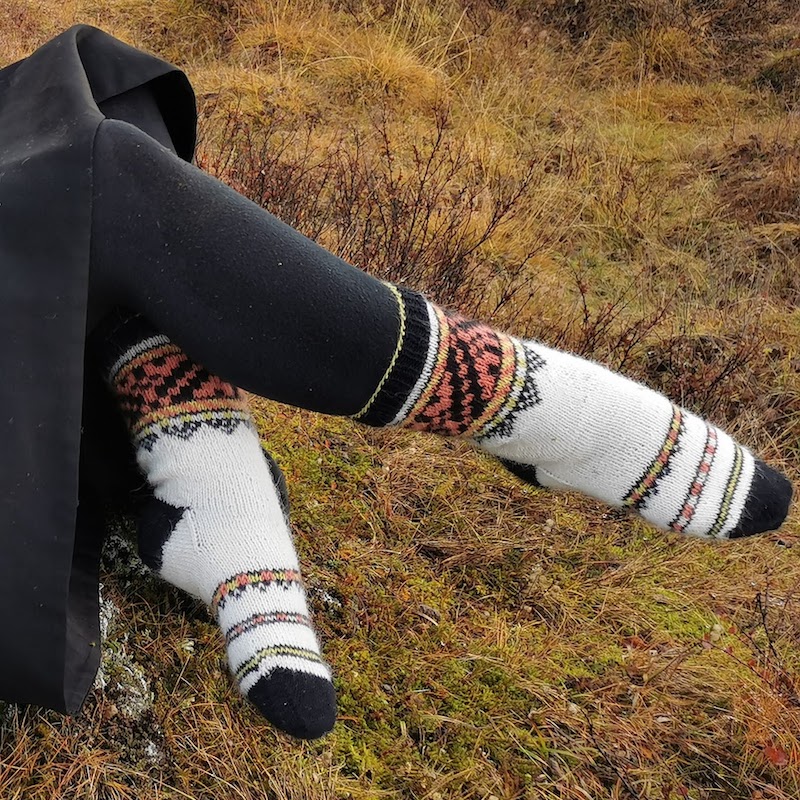 Useful links