The book Socks of Iceland is released in the form of a Club every Thursday and you can join any moment until its completion, the 31st of December! I am however a bit late blogging about them! But better late than never! The Mosi socks were the socks nr 4!
When in Iceland it´s difficult not to be taken by the beautiful lava fields covered with moss, so thick and spongious you could drown in it. We call it Grámosi in Icelandic, the grey moss.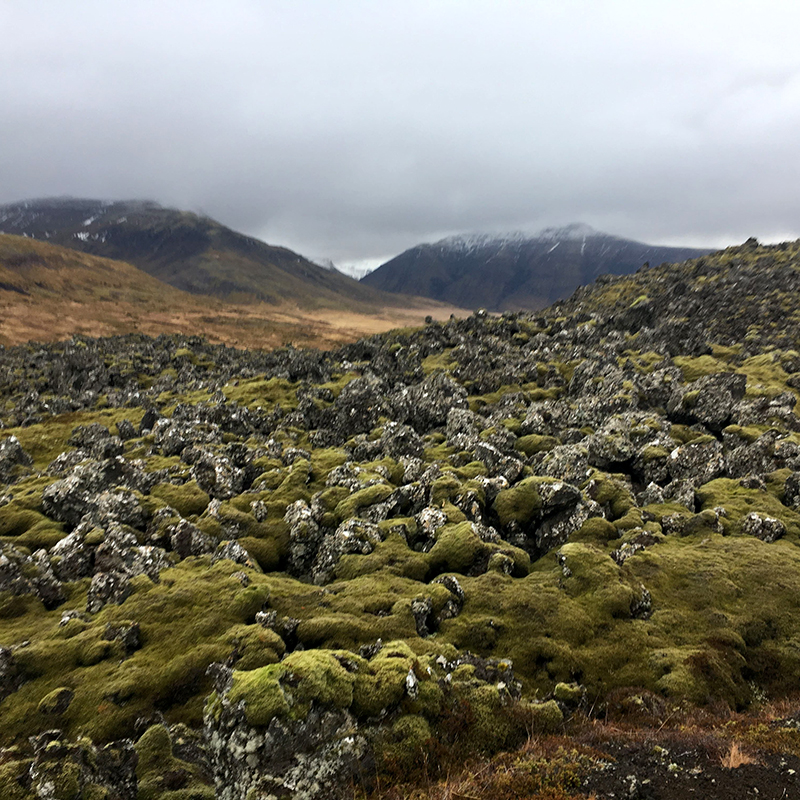 There is already a Mosi family: the Mosi Mittens, the Mosi hat and the Mosi sweater!  And the Fína Hyrna shawl! They all use my yarns and the colors match exactly!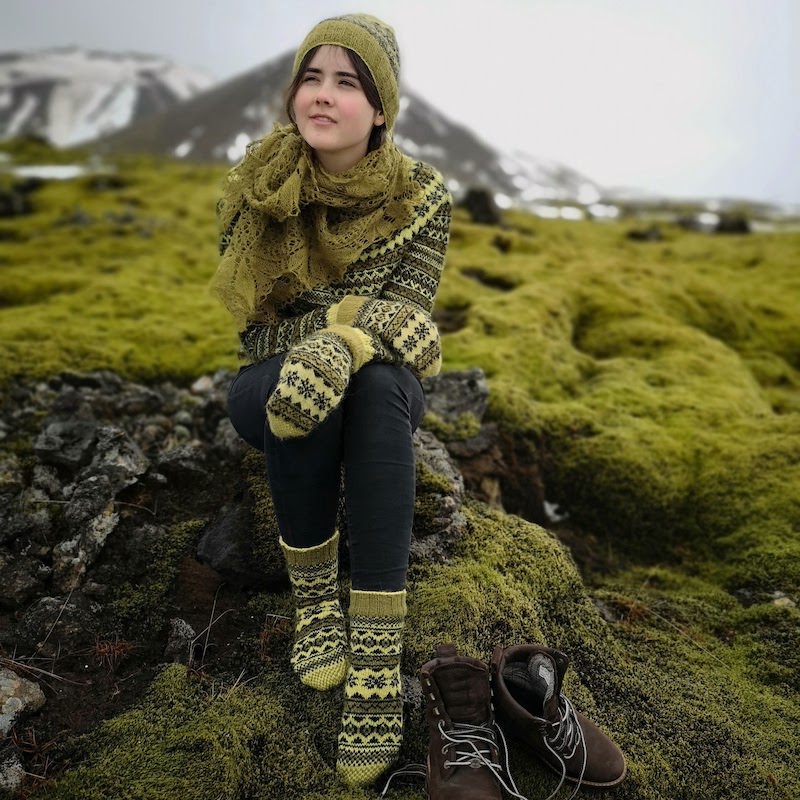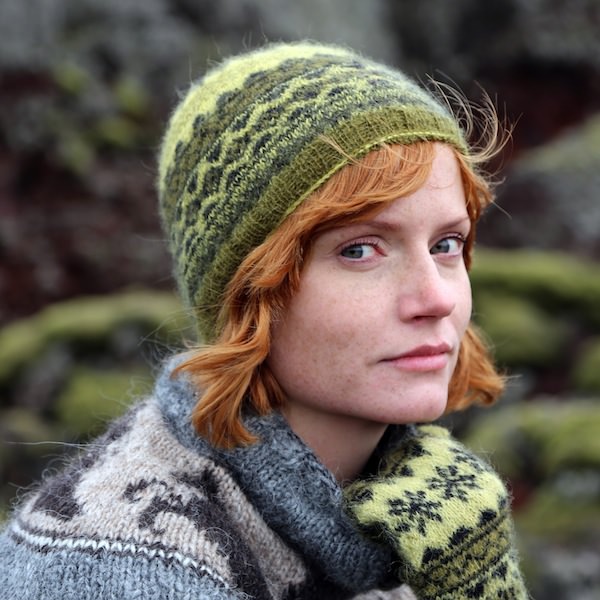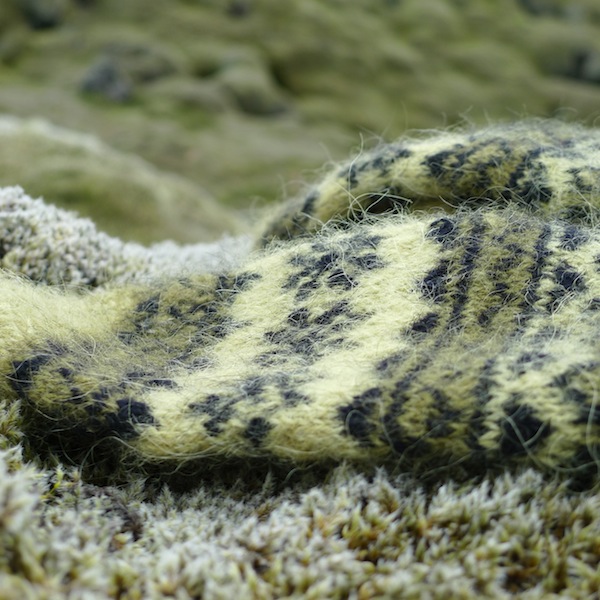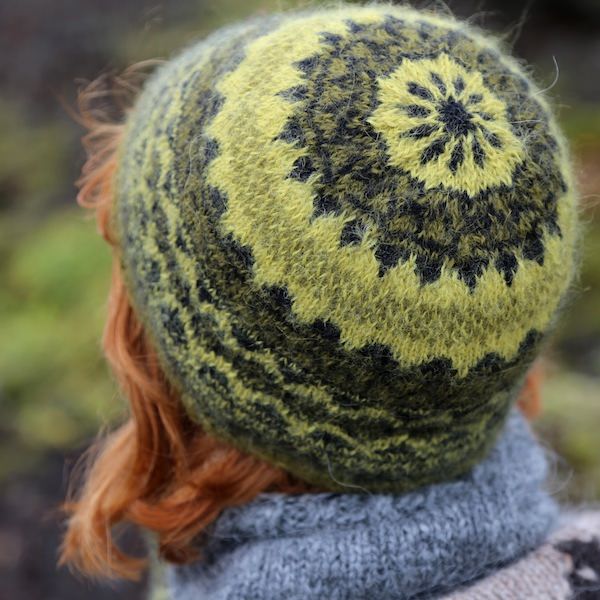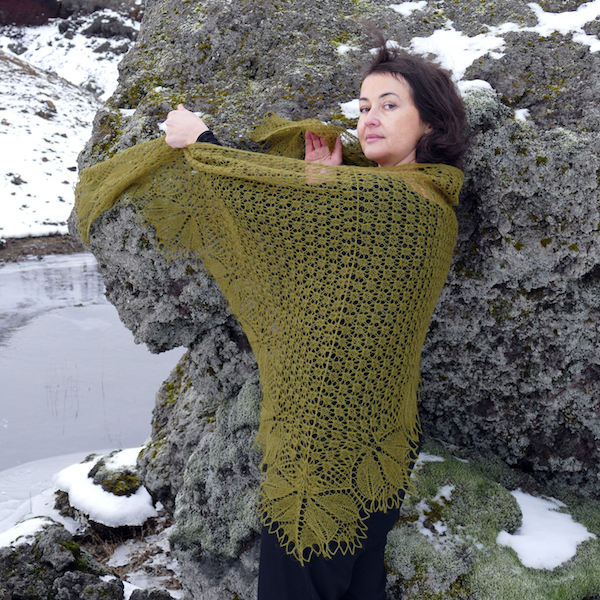 The socks are knitted from the cuff down with an afterthought heel and a wedge toe.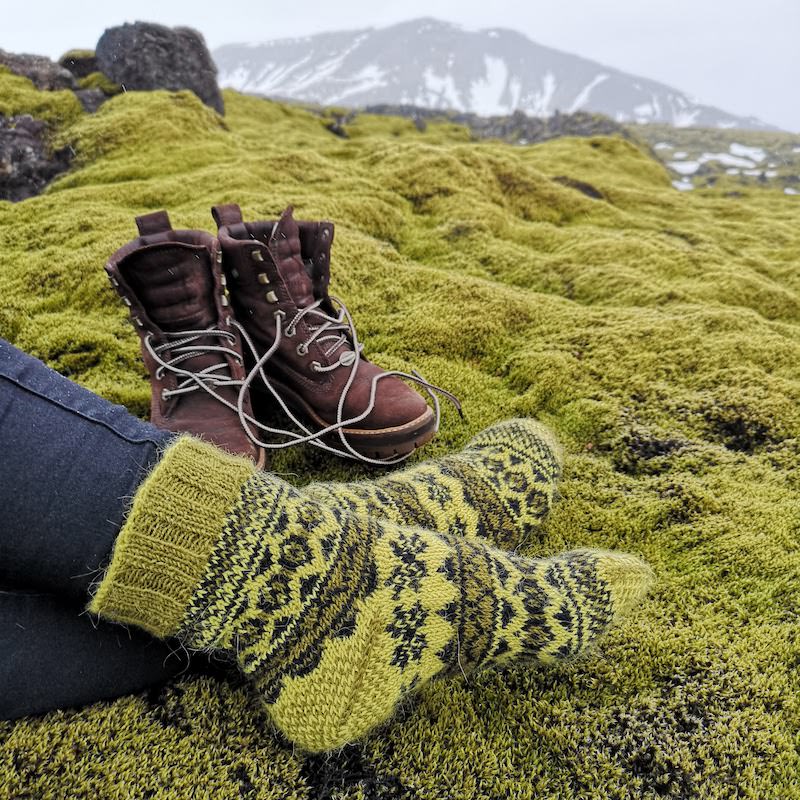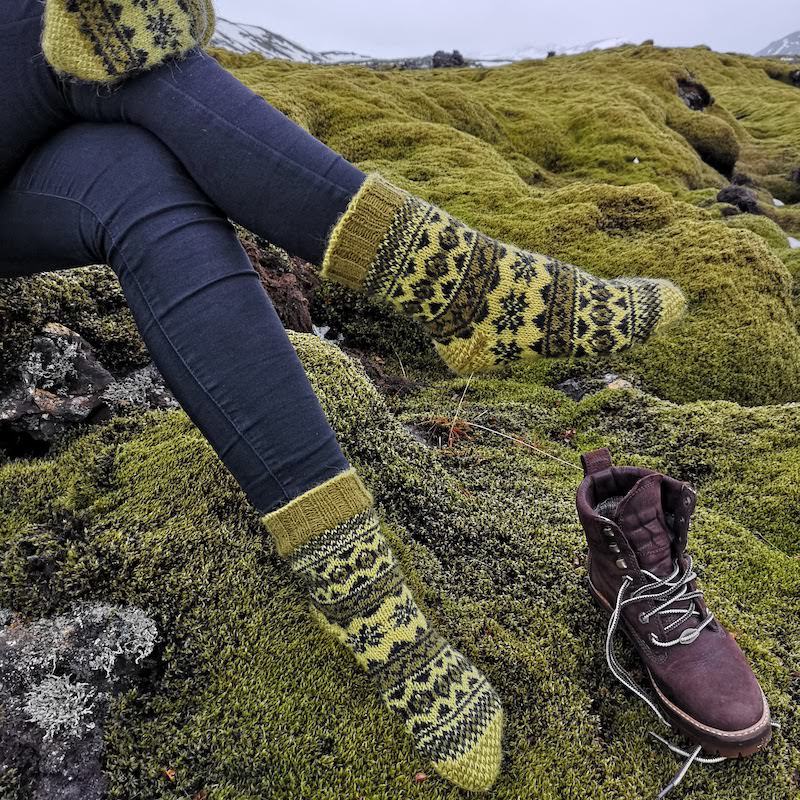 The heel uses double central decreases and the little motif patterning makes it almost double yarn and very strong!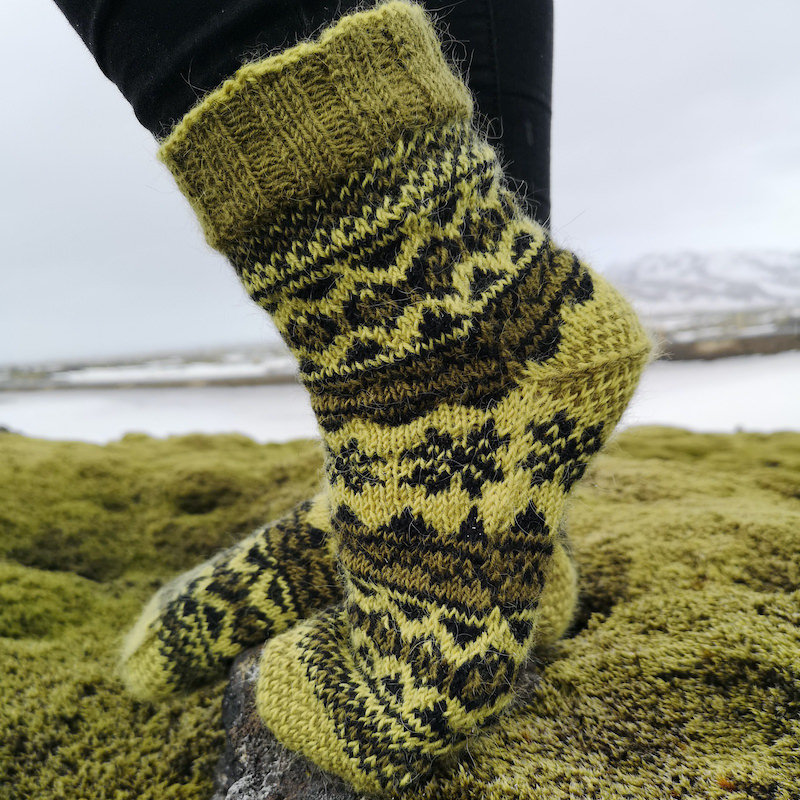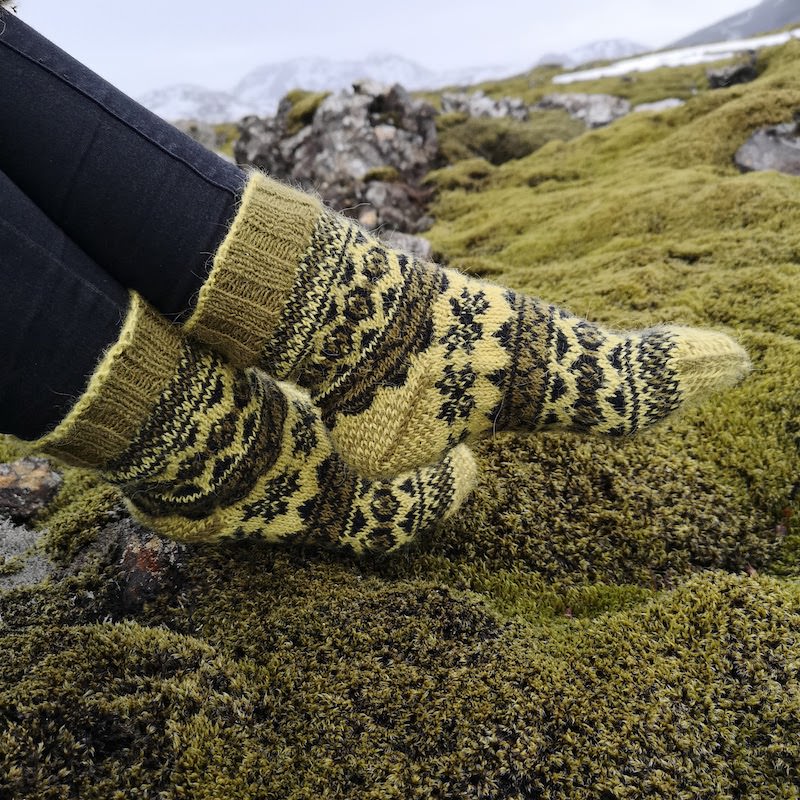 I had already published the pattern earlier this year  and if you want to see more behind the scenes pictures, I invite you to look at this post of blog.
But what about if the moss was blue? Or pink or any other colors? Knitters have come up with quite amazing color combinations!
by Odile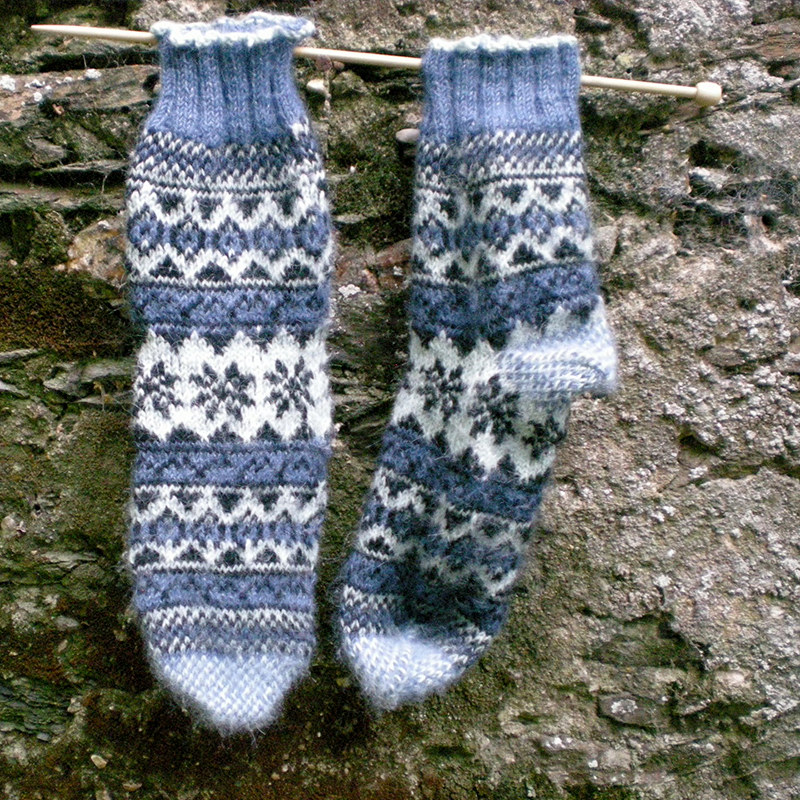 by Isabel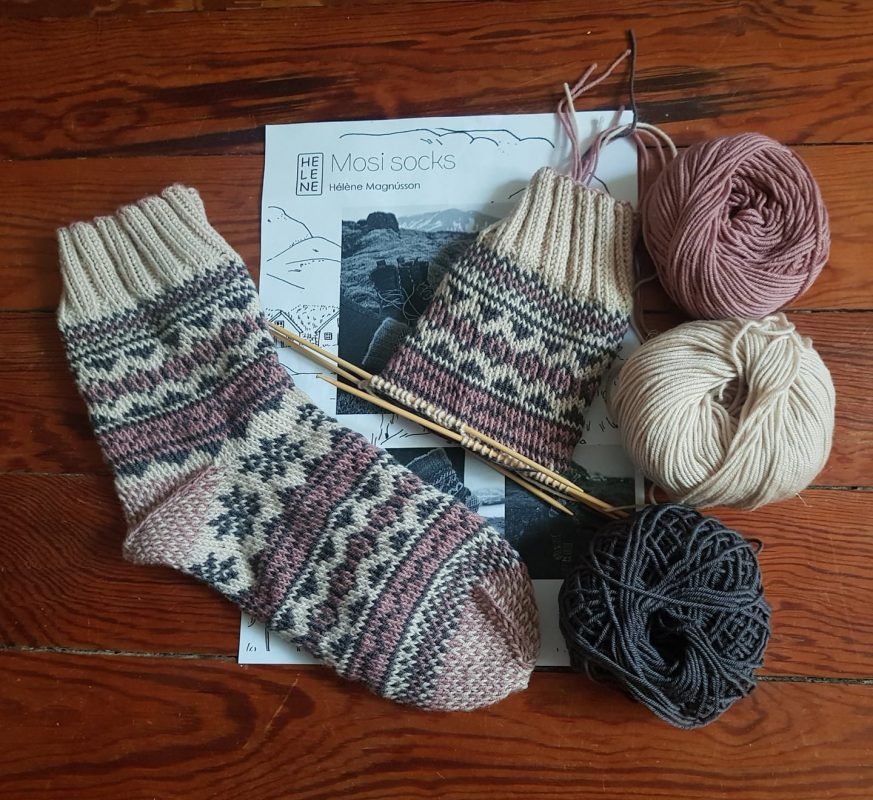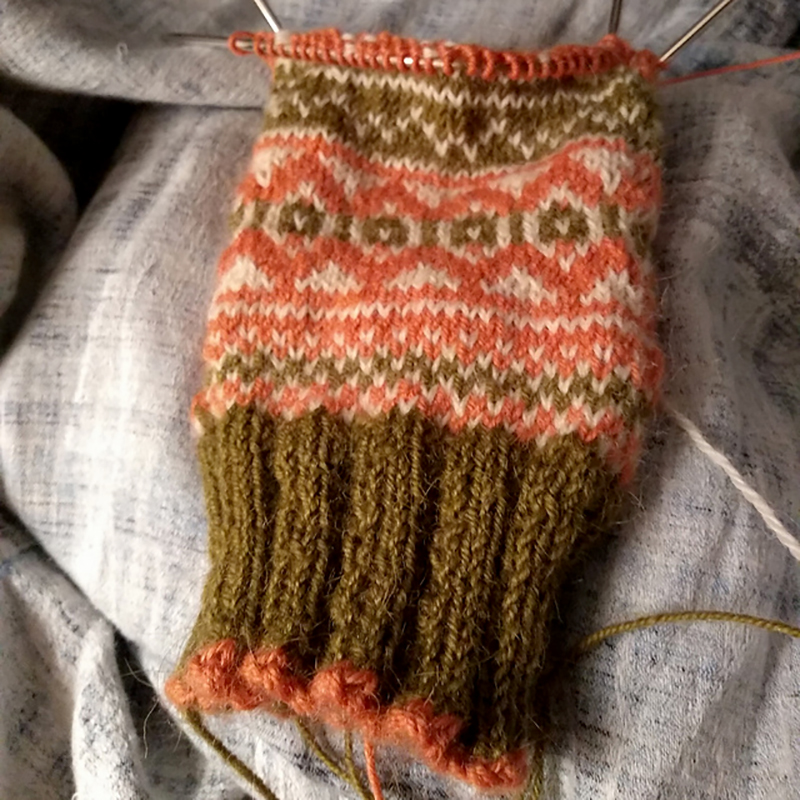 by Chocolate cake who used all her leftovers sock yarn!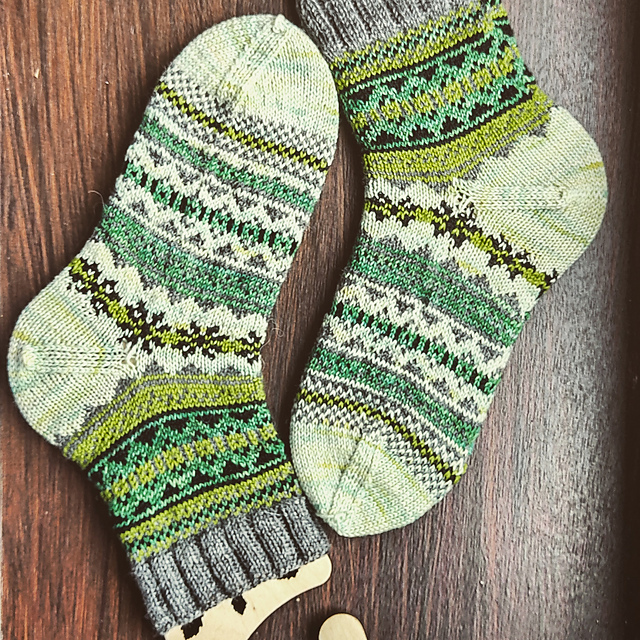 Here are more combo ideas!
by JuliaDonald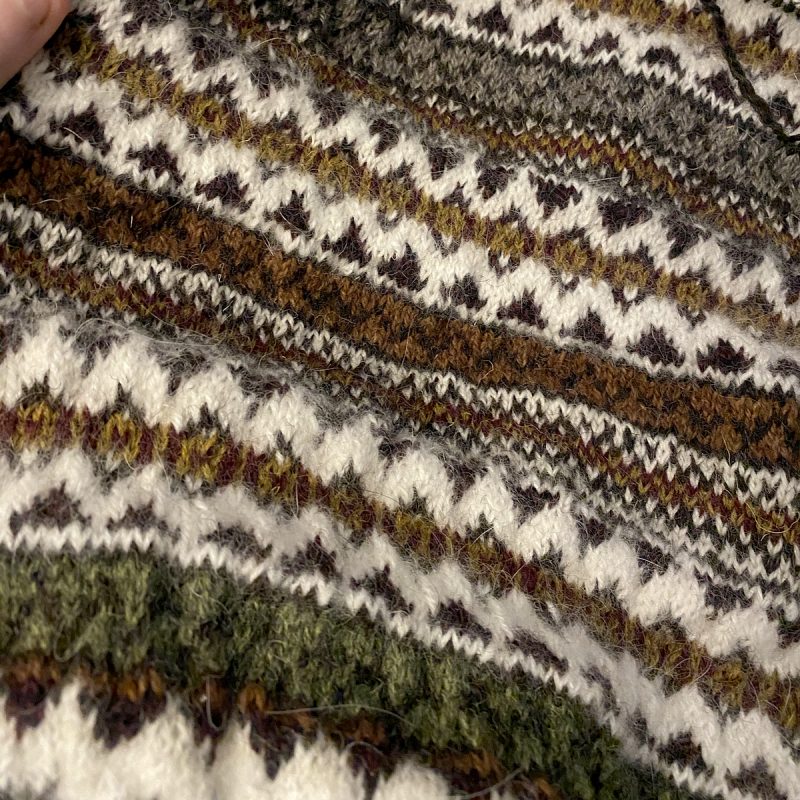 by sanneken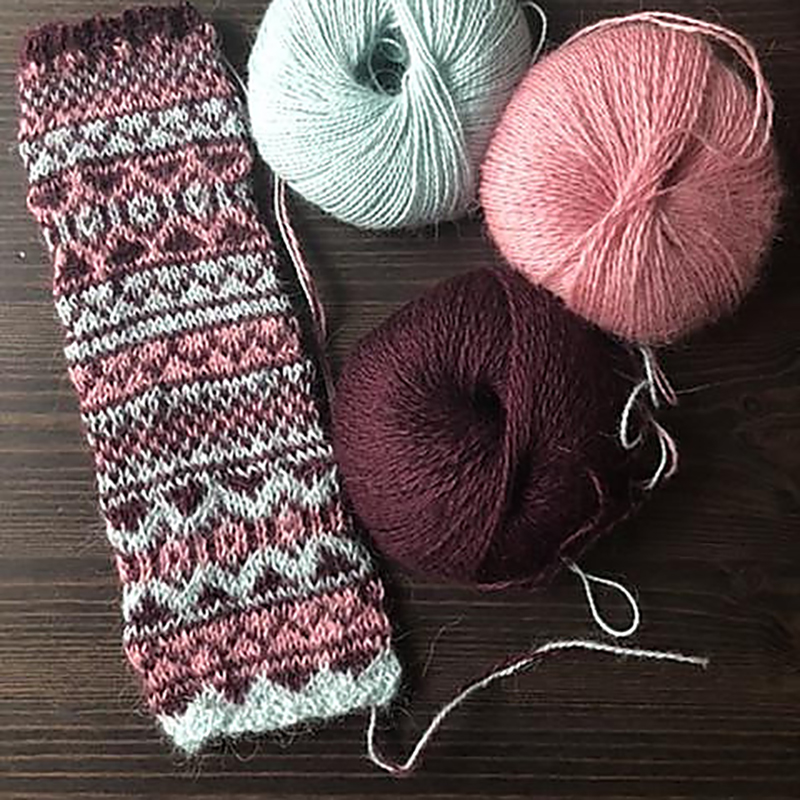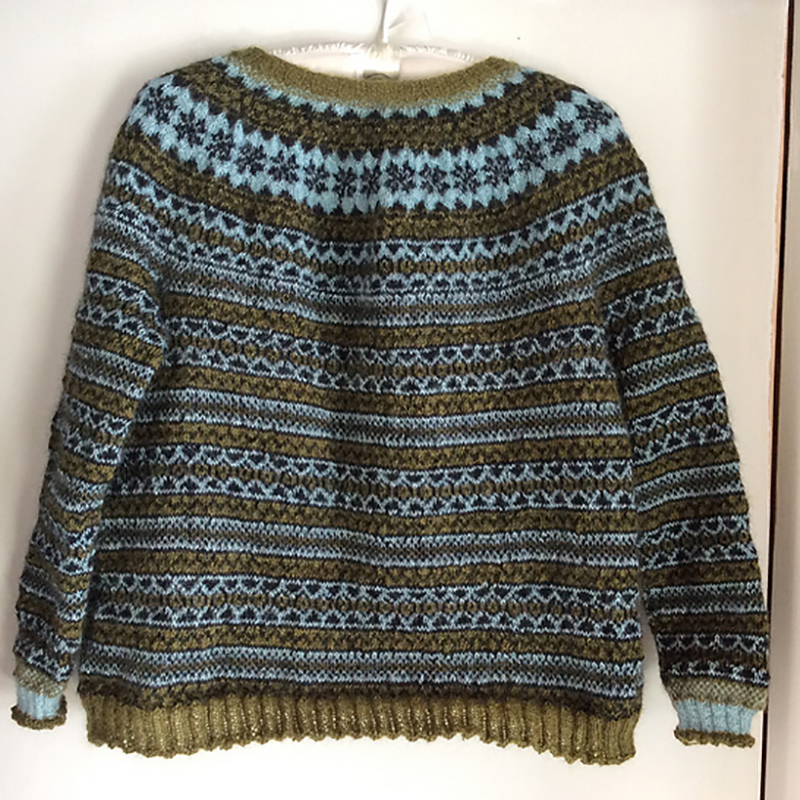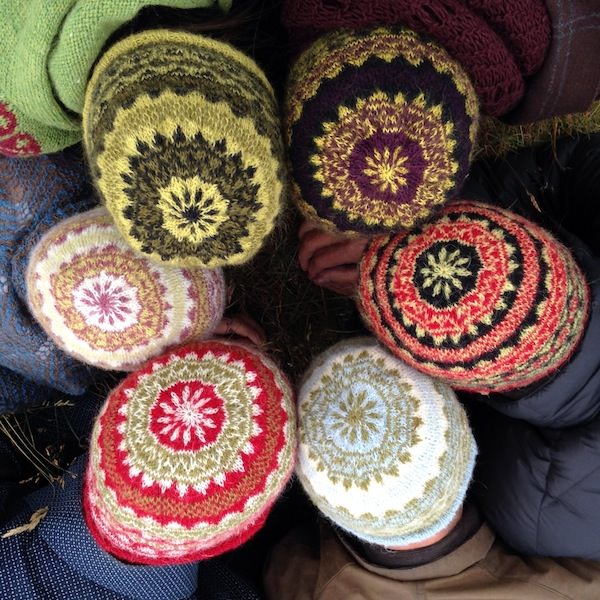 Useful links