I spent the week-end in Blönduós (North west of Iceland) where I was attempting Prjónagleði or Iceland Knitfest, a little yarn and knitting festival that takes place the second week-end of June yearly. I had not been participating since it was first held in 2016 because I always had a knitting tour at the same time. This year I was between tours and I was so happy to be able to join with a stand (I was too tired to also teach)!
My stand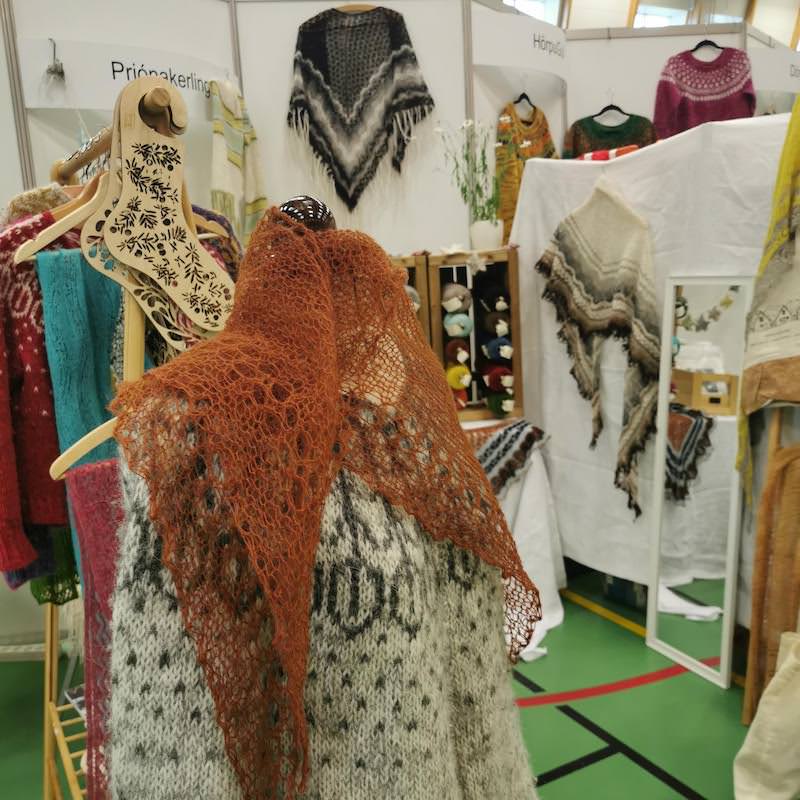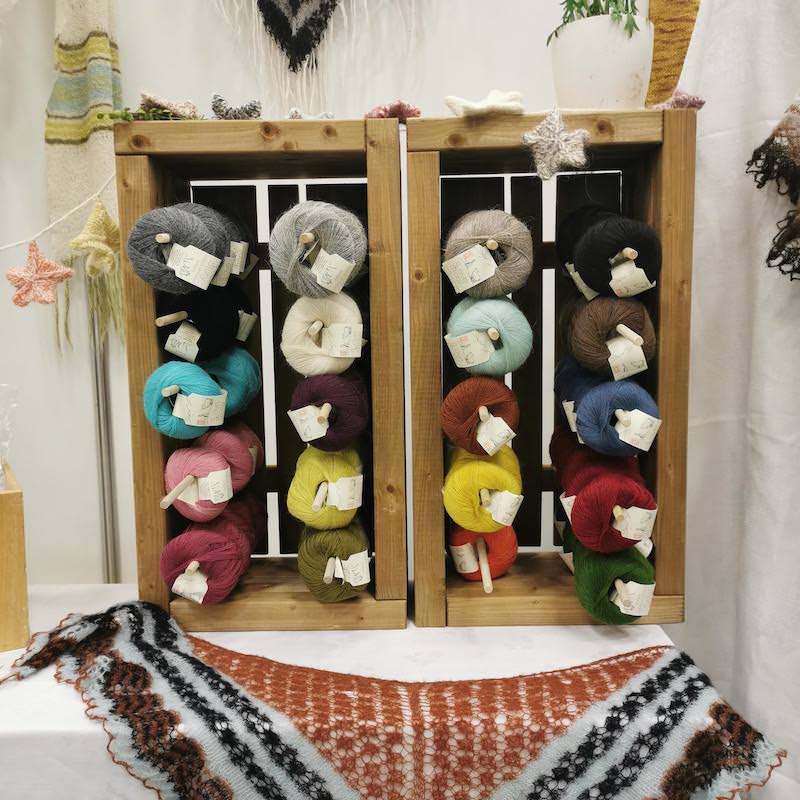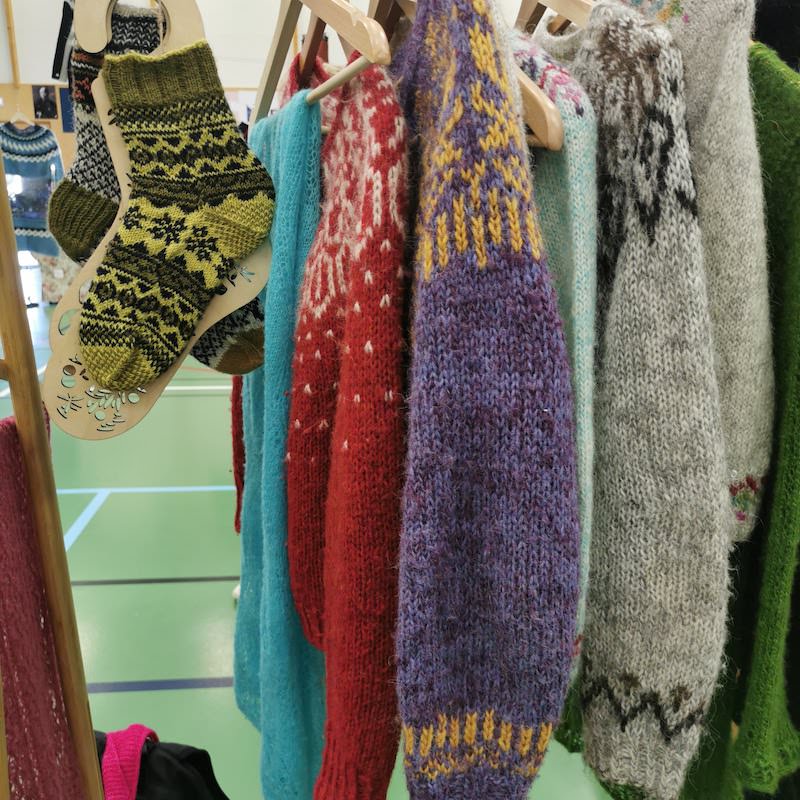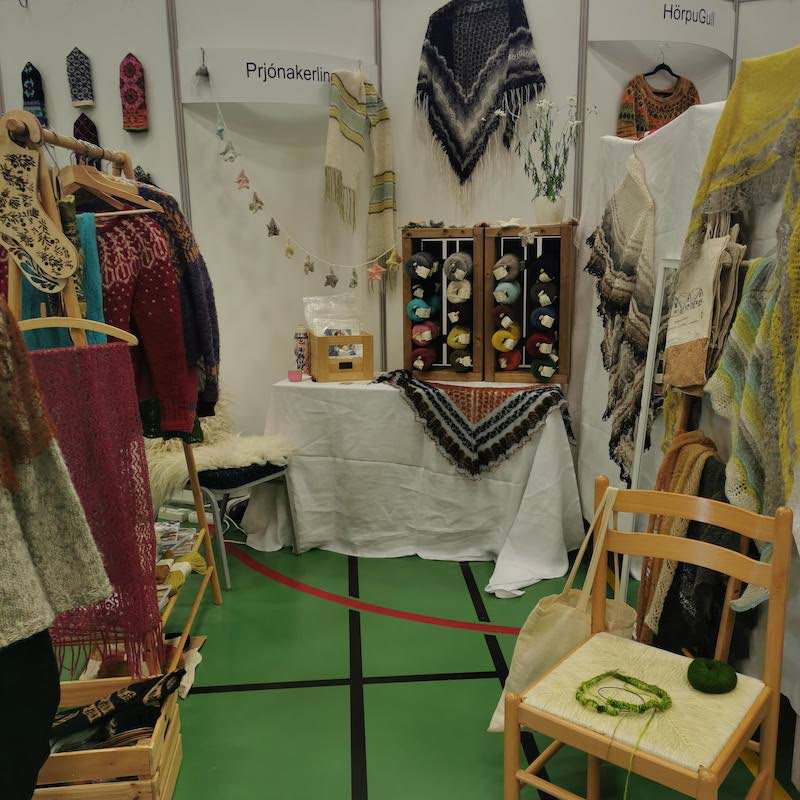 I brought mostly my Love Story yarn and designs that are using Love Story: traditional lace shawls but also lopi sweaters where I use plötulopi single and lopi together.
And of course 25g of Love, my easy shawl that looks like lace but is only garter stitch. I even knitted one in Askja blue (it´s for a gift) during my spare time at Prjónagleði! And yes one skein of 25g is enough to complete it!
Spotting some of my designs!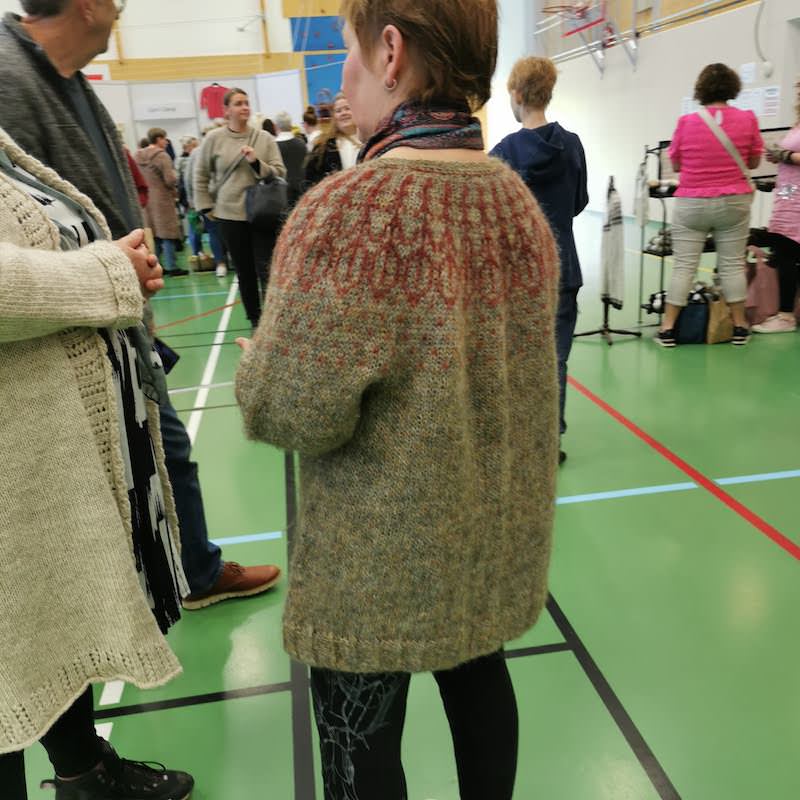 Frjókorn sweater knitted with single plötulopi and Love Story together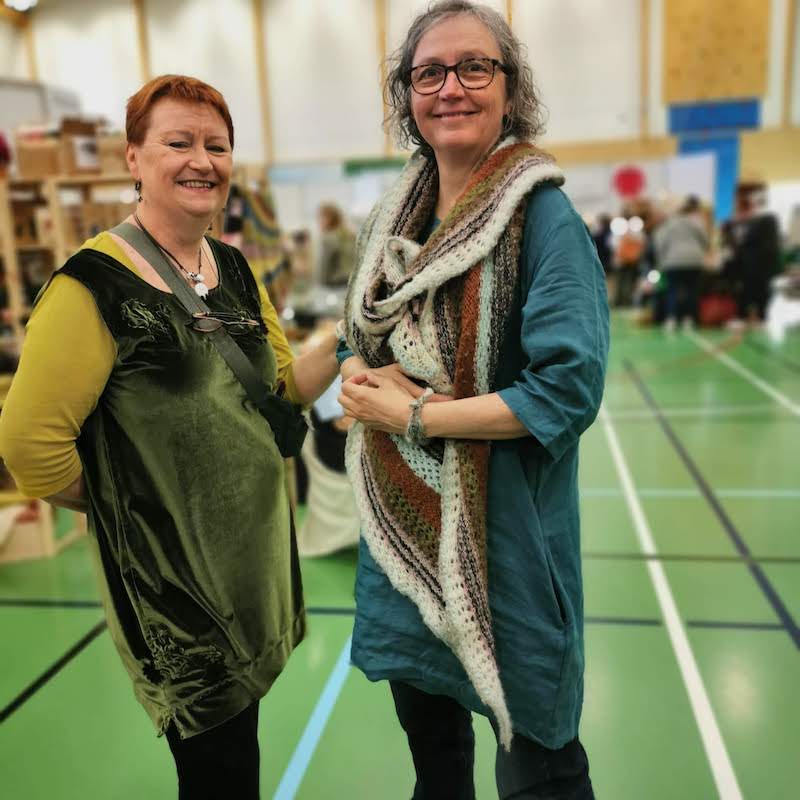 Skakki colorful shawl knitted with Gilitrutt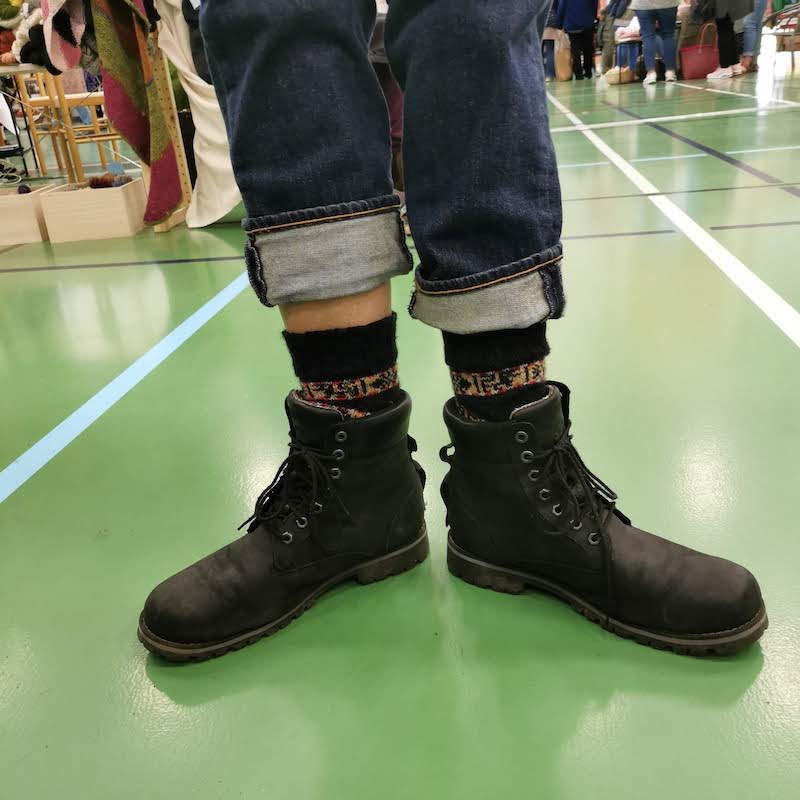 Spjald socks from my book Socks of Iceland, knitted with Katla.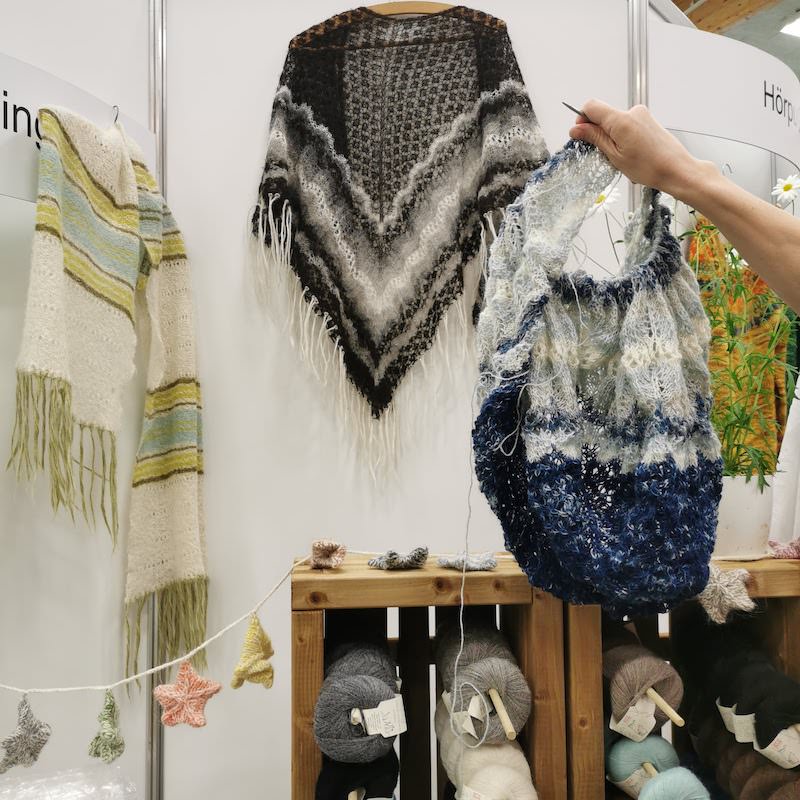 Margrét shawl knitted with hand dyed unknown Icelandic yarn 😉
Friends that also stock my yarns and books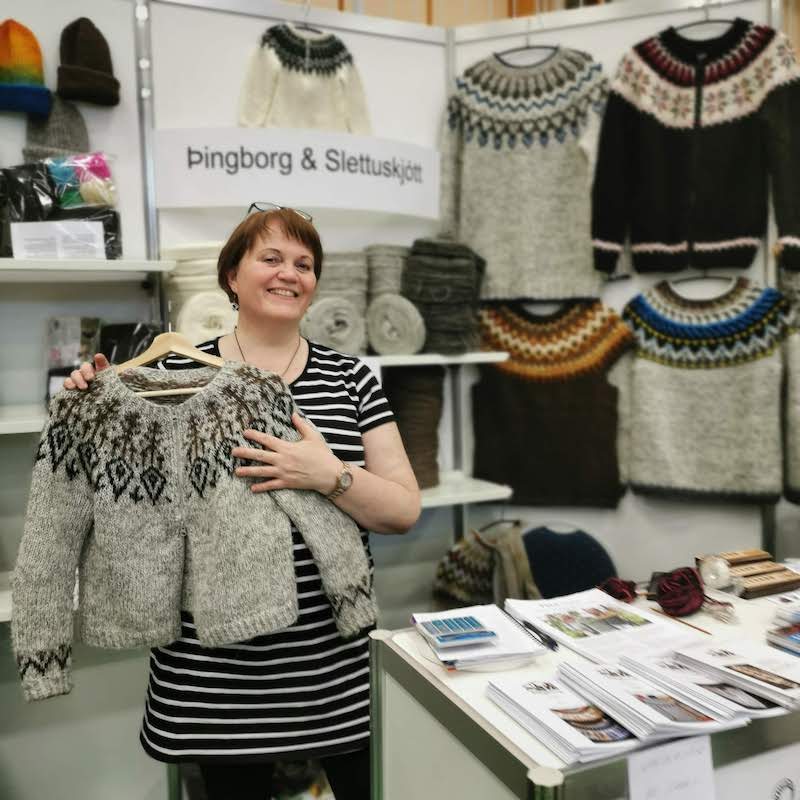 Magga from Þingborg (my partner in crime for my Knit Stars Masterclass), holding my Icebreaker knitted with Þingborg lopi and Love Story. Þingborg is also selling my yarns Love Story and Gilitrutt and my books.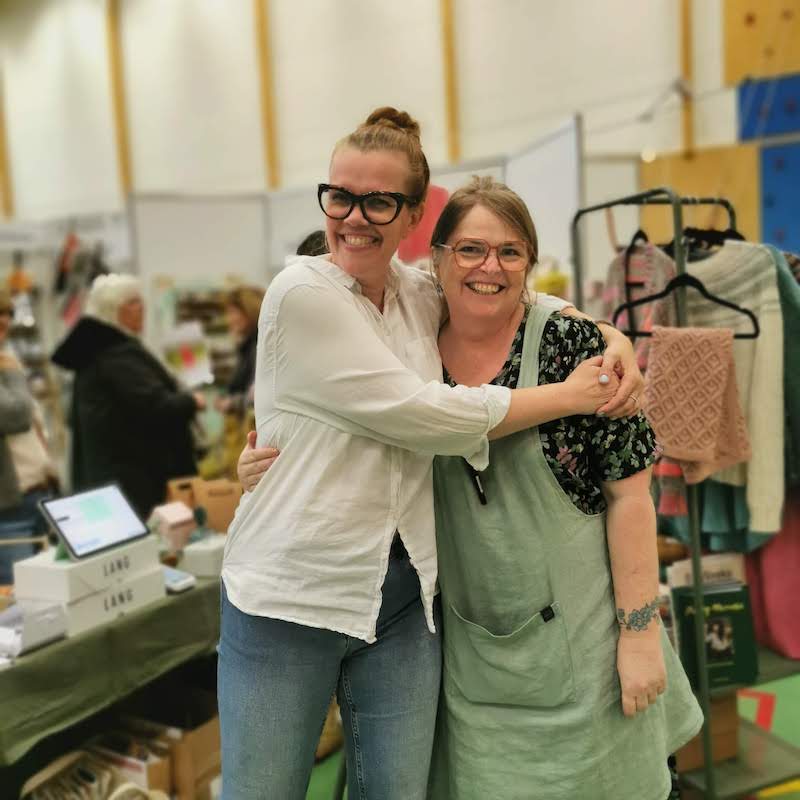 The ladies from Garn í gangi, my lovely stockists in the North of Iceland, in Akureyri: they have my yarns Love Story and Katla, and my books.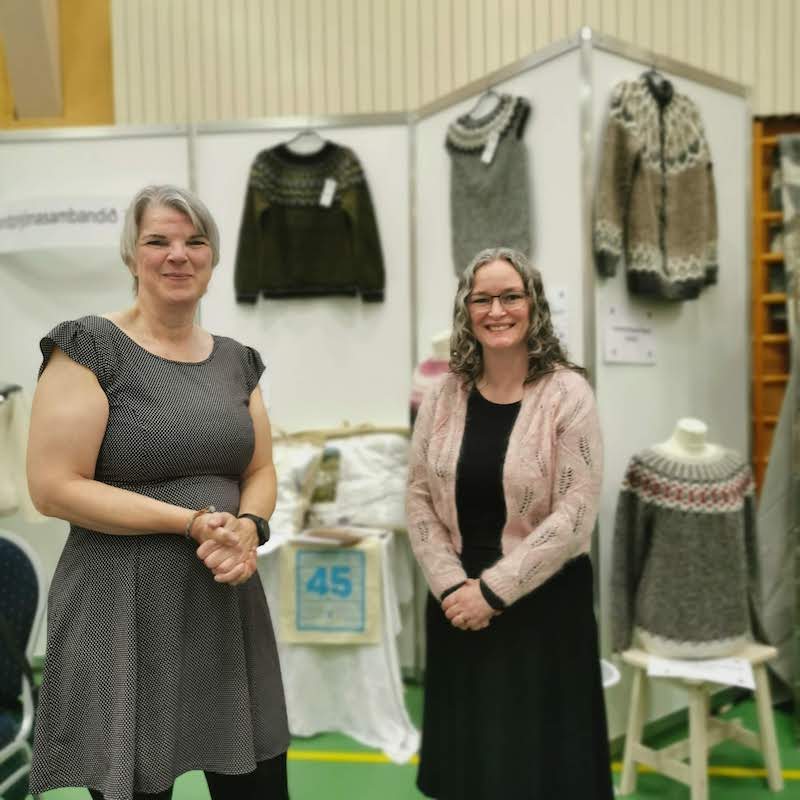 The ladies from the Handknitting Association of Iceland. They are reselling all my yarns (Love Story, Gilitrutt and Katla) and books in their shop in Reykjavík (the one in Skólavörðurstígur has the most choice).
More friends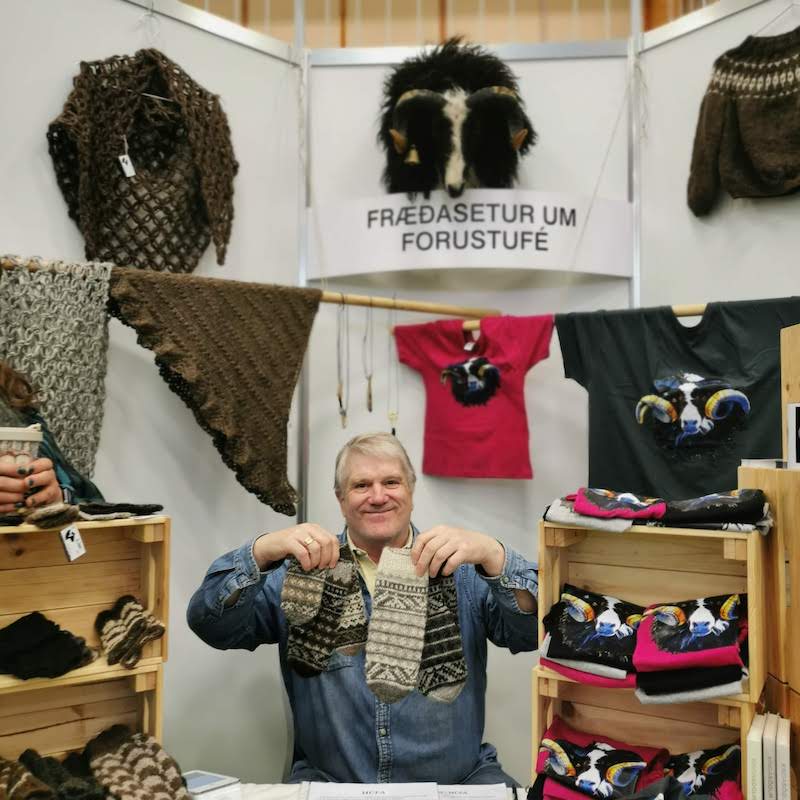 Daníel from the Forystusetur (Leader sheep center), holding my Forystuvettlingar (Leader mittens), that I designed especially for its beautiful forystufé (leader sheep) yarn.
Pssst!!! Pattern will be publish this wee and I have a few kits for you too!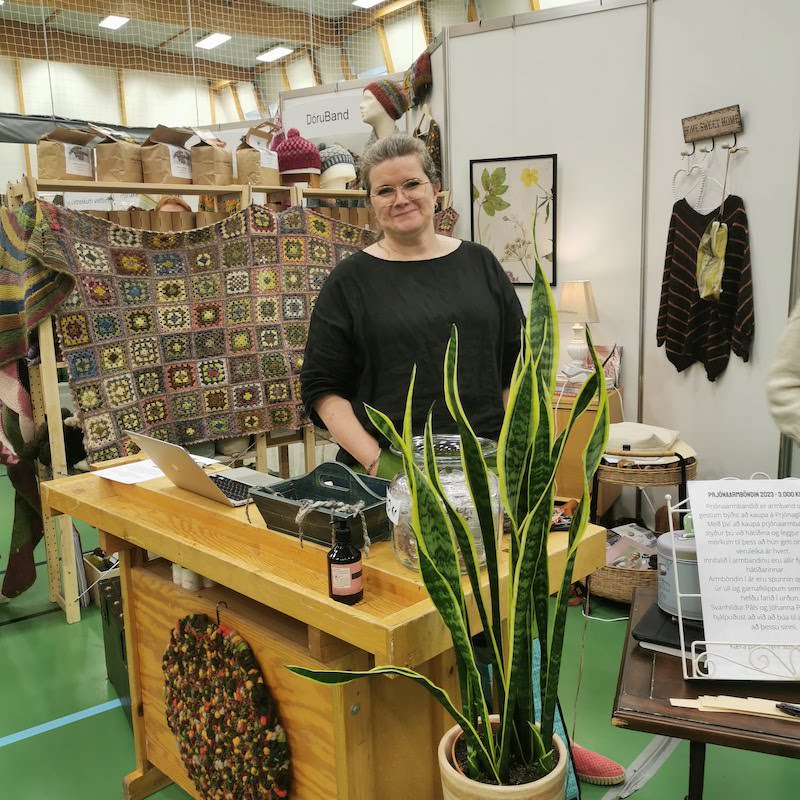 Svanhíldur, the organiser of Prjónagleði, together with her fabulous team!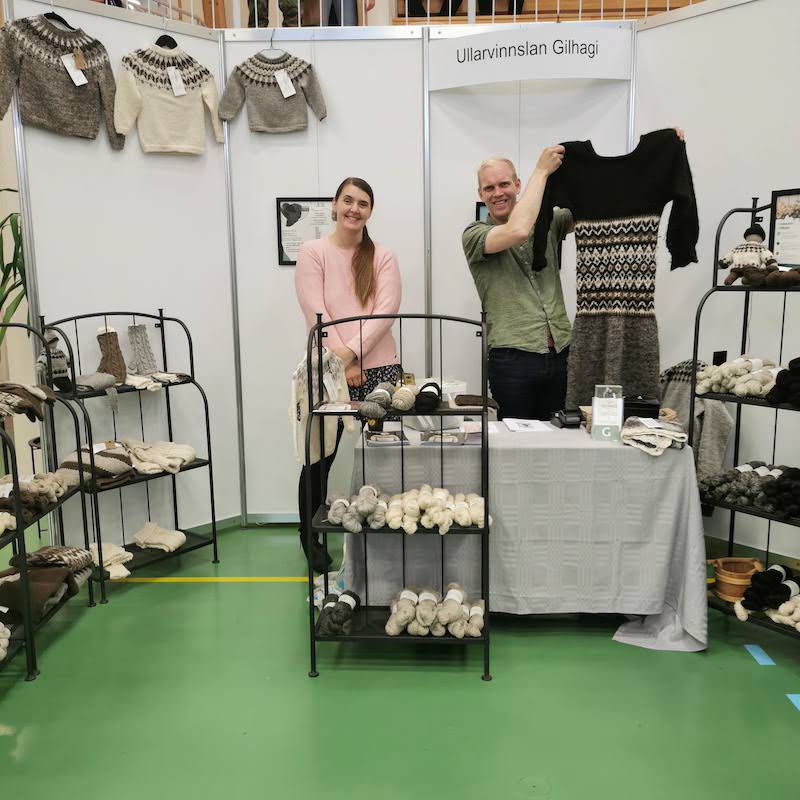 The Gilhagi minimill and their sumptuous yarns made of only natural colors, with sheep or lambswool.
Someone to follow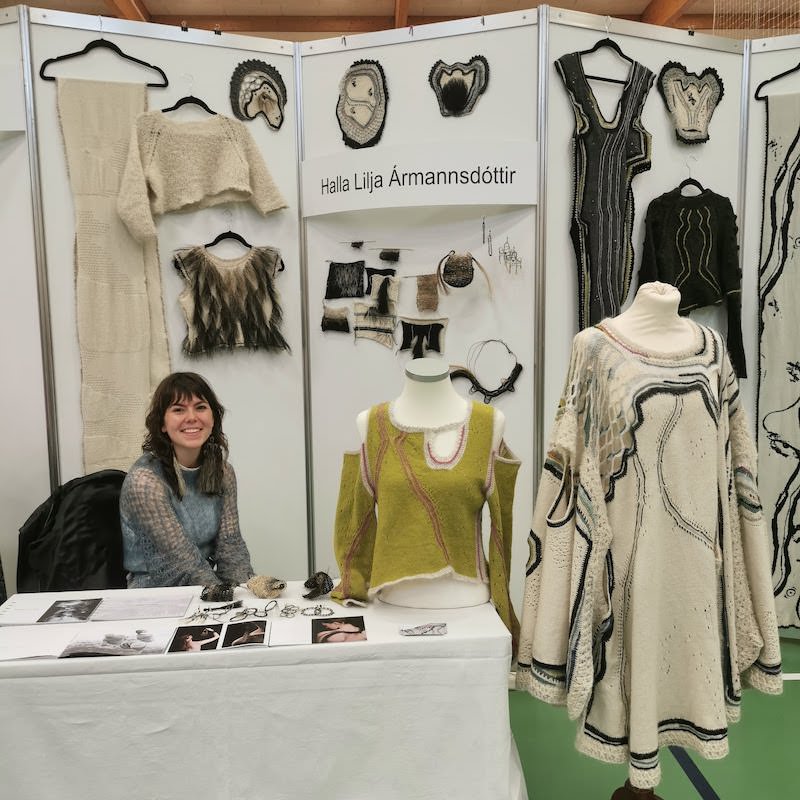 Halla Lilja, an artist in residency at the Textile Center in Blönduós, was showing the result of her work with the knitting machine newly acquired by the Textile Center in Blönduós. Icelandic nature, wool, horse hair are her materials of predilection.
My haul
Cutycute stitch markers and beautiful þingborg wool hand dyed by Hörpugull,
I´ve already started a sweater with her green lopi together with my Love Story in Westfjord green . On teh chair is also my 25g of Love (now waiting to be stretched) knitted with Love Story Askja blue.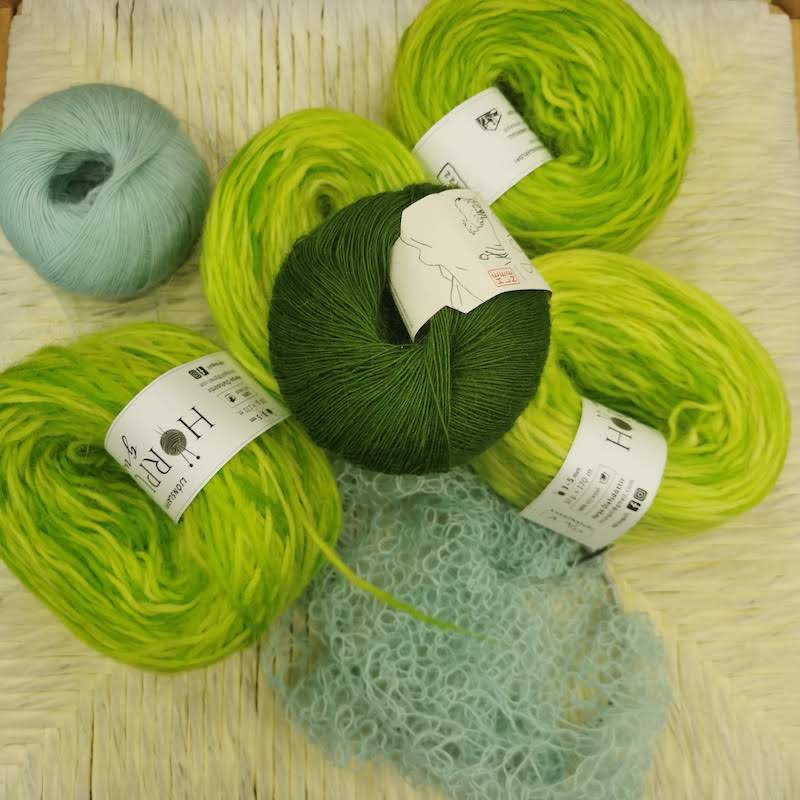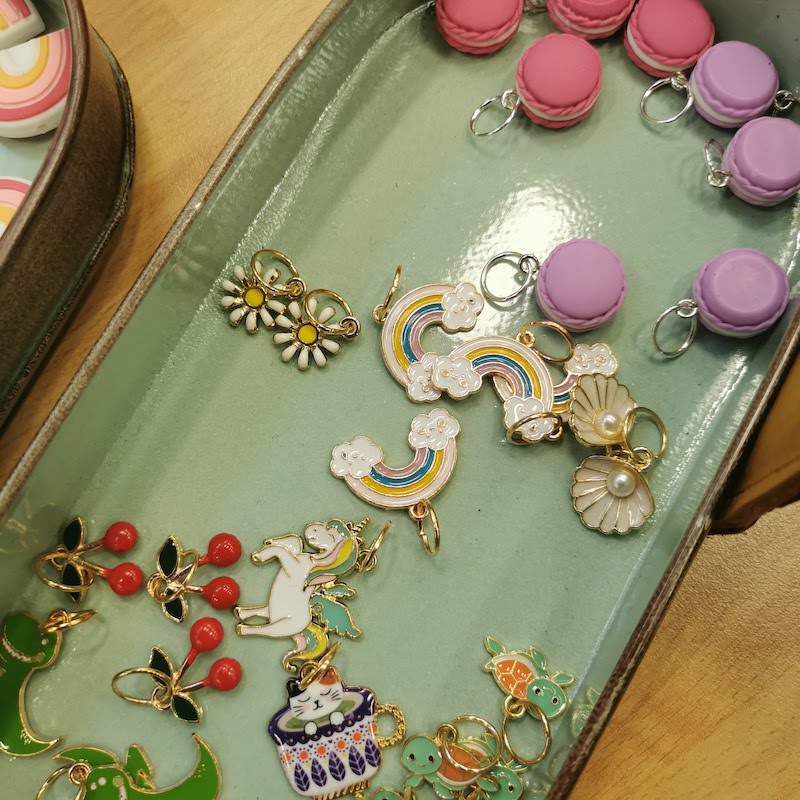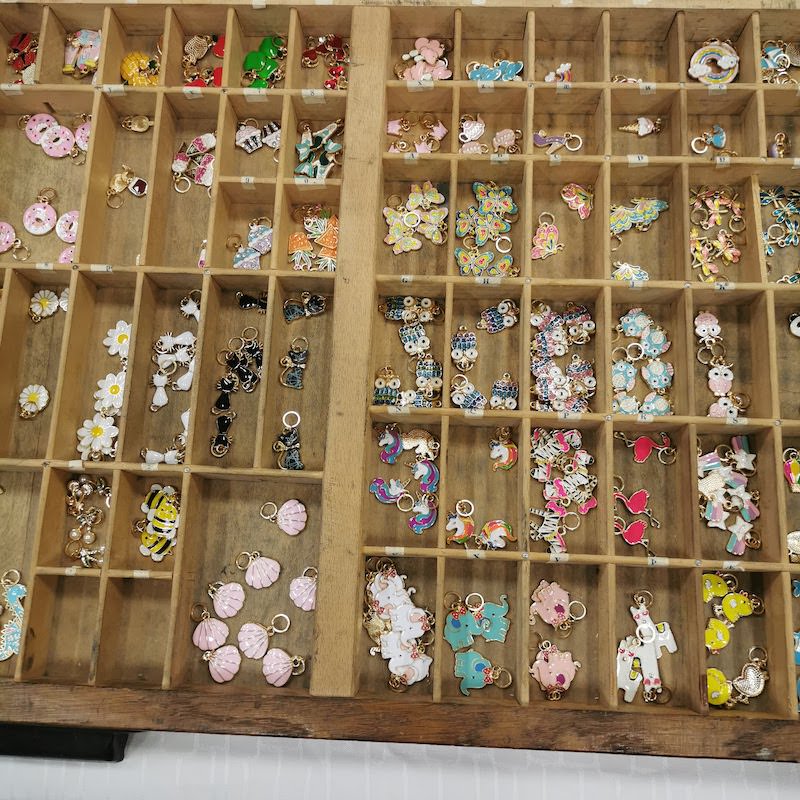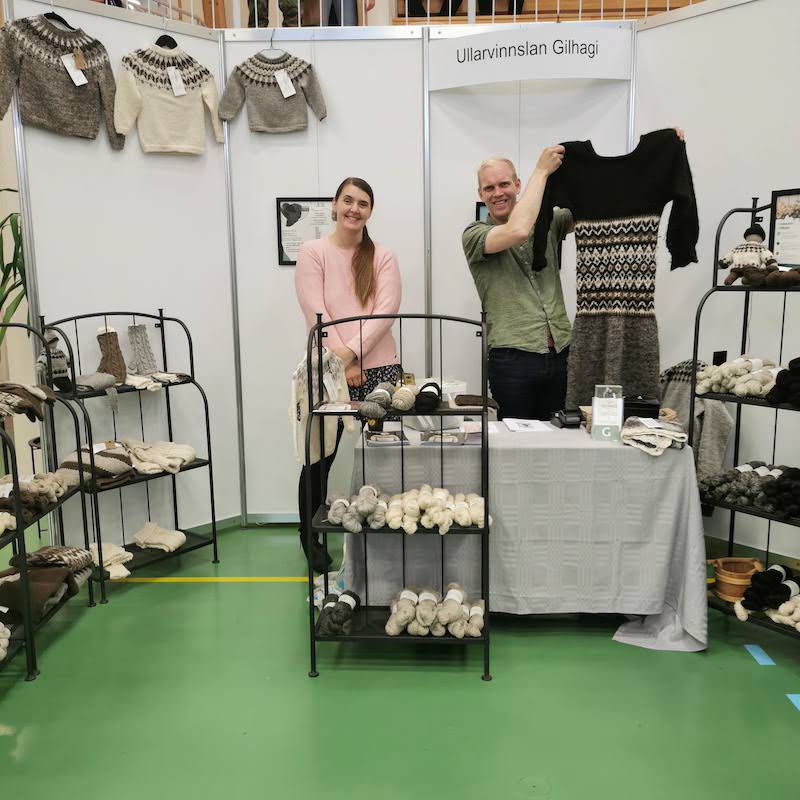 Behind the scenes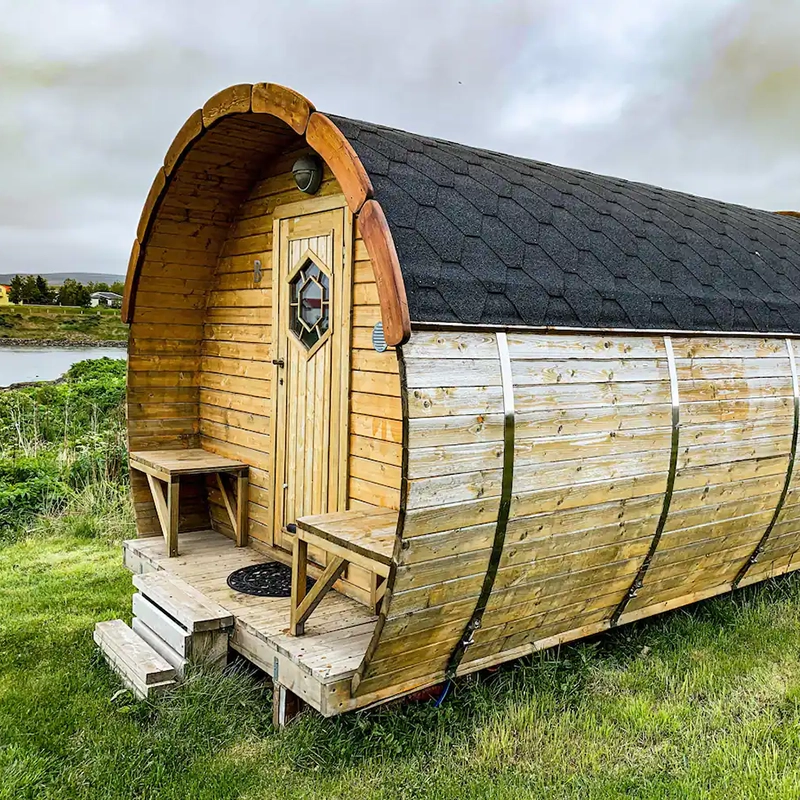 The barrel where I stayed!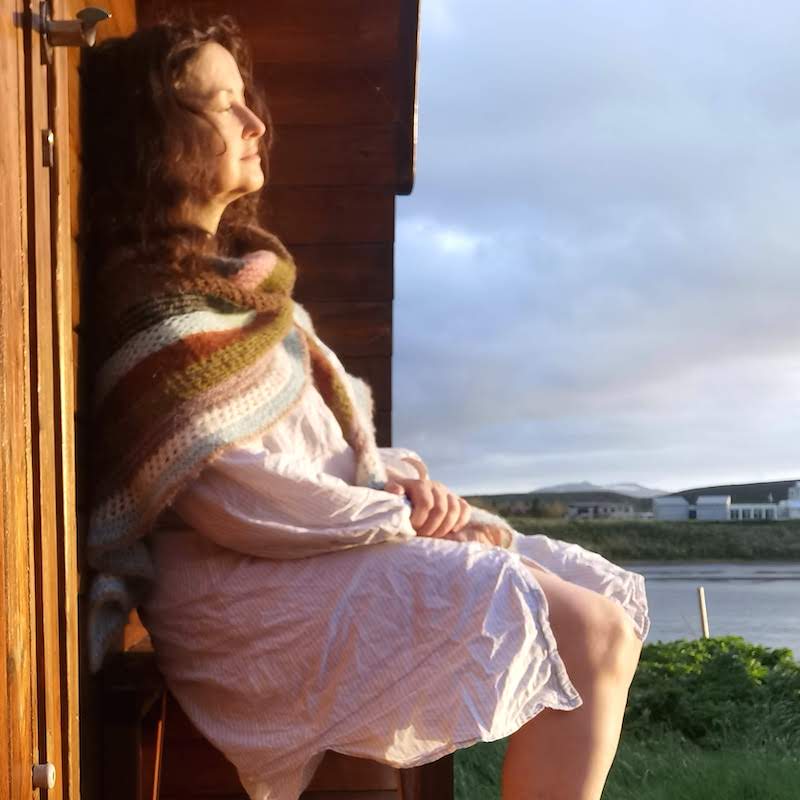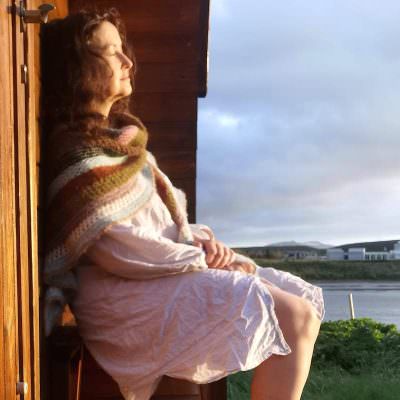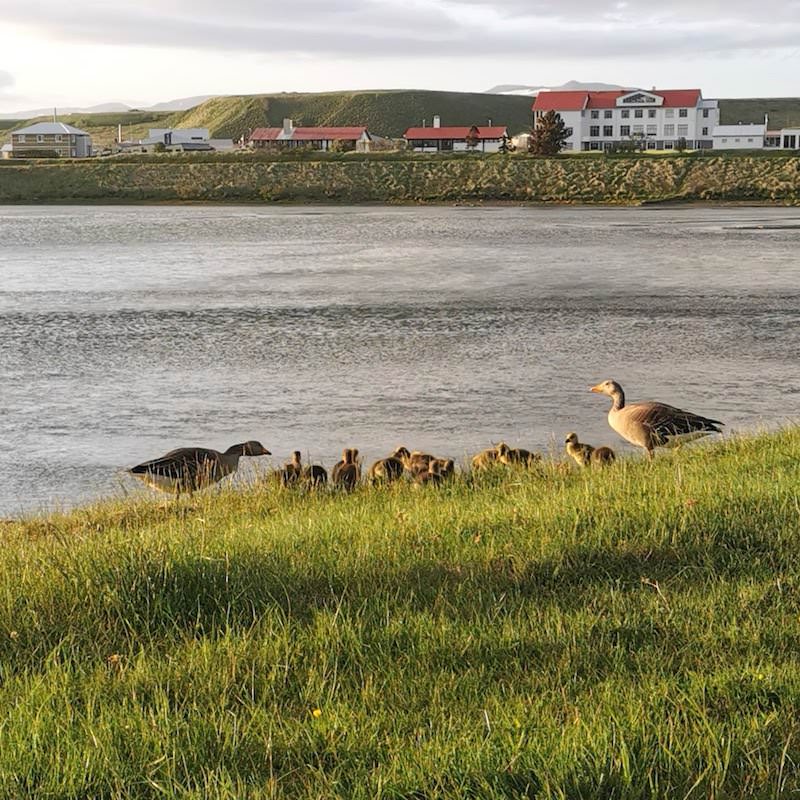 Party time with the Þingborg ladies and Maja Siska´s coktails!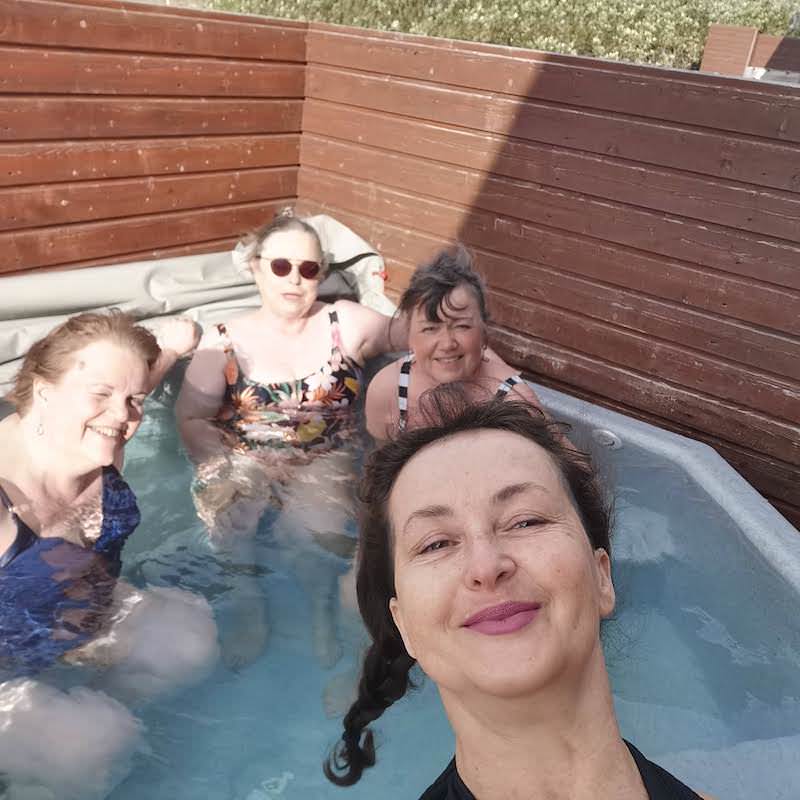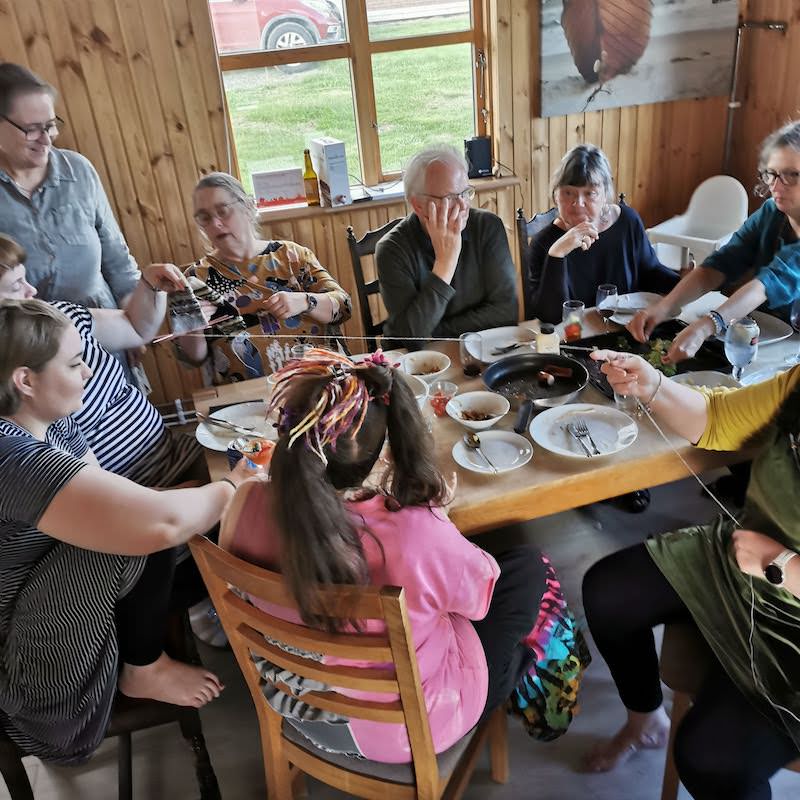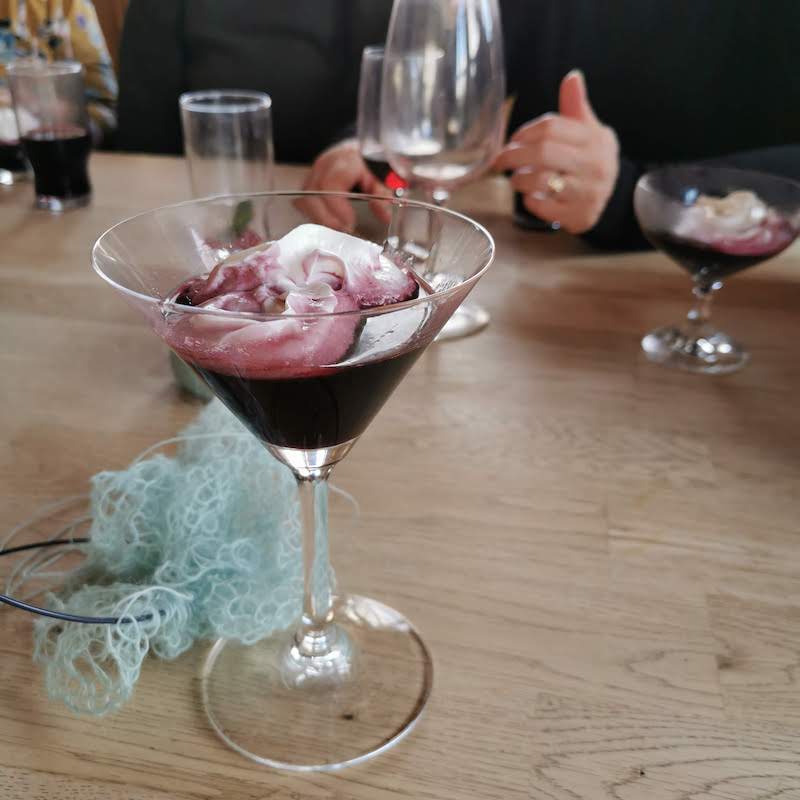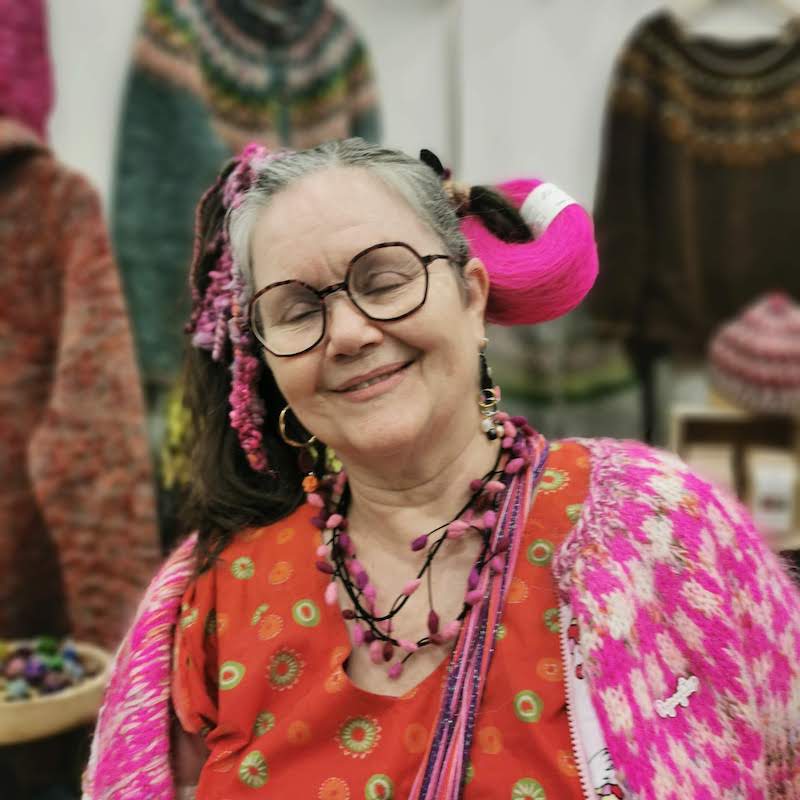 A lot of fun, but tired as you can see 😂🙈😅