Knitting at the summit of a warm mountain  at the foot of a glacier, eating Nutella, it doesn't get much better! Here is now a recap of our last knitting and hiking tour of the summer! You may already have seen a few pictures on my Instagram feed and on @swingbikeknit twitter feed (she's the lady on the picture, all the way from Tasmania!)
"I'm ready to meet with our group of 12! In the two red bags, knitting stuff: samples, yarns, books… in the yellow bag, my personal stuff: that's a good proportion?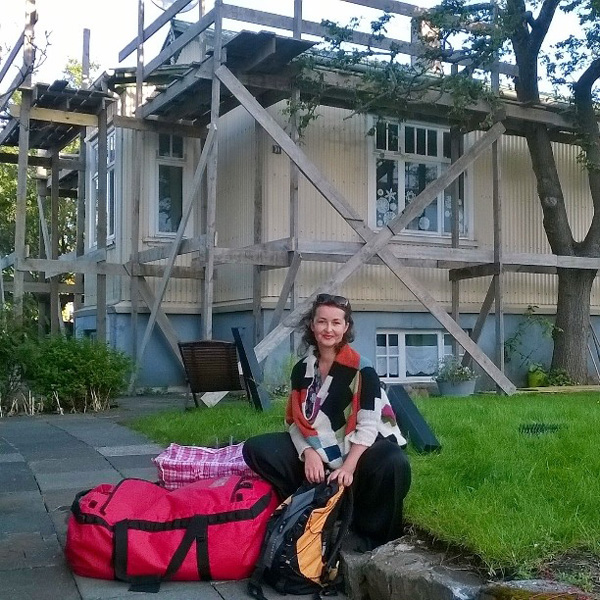 We visited a wonderful farm house (I'll tell you more about it in a later blogpost) and the Museum of Skógar.
Here is all sort of old hiking stuff: you will notice the leather soft shoes and their knitted inserts!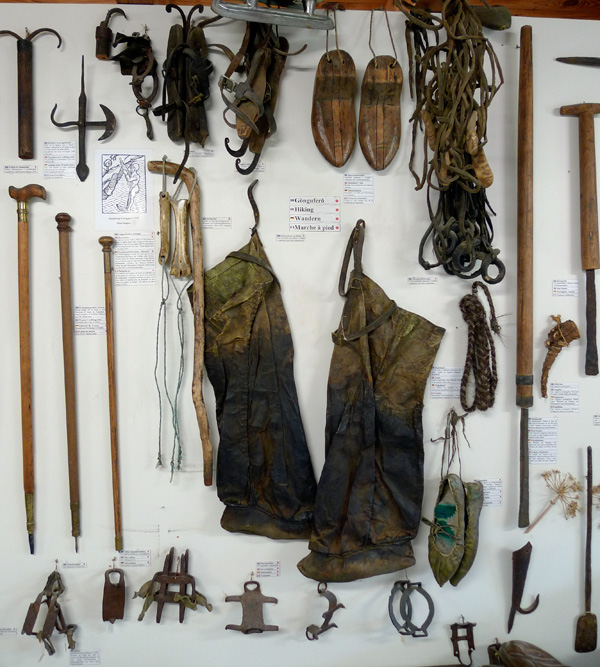 A dreamy kitchen for an elf…
We shopped for soft lambswool and plant-dyed yarns, and other goodies at Þingborg but also at the supermarket!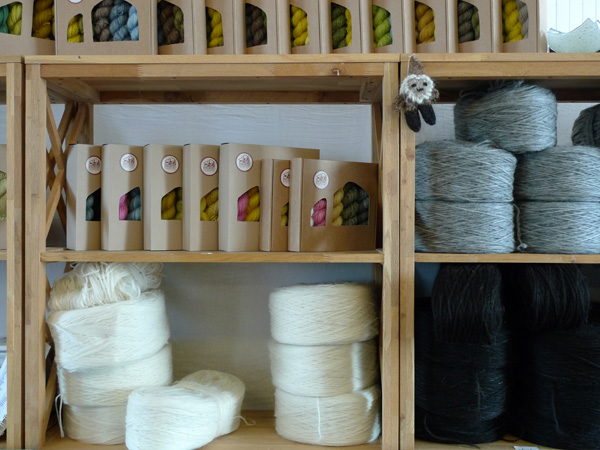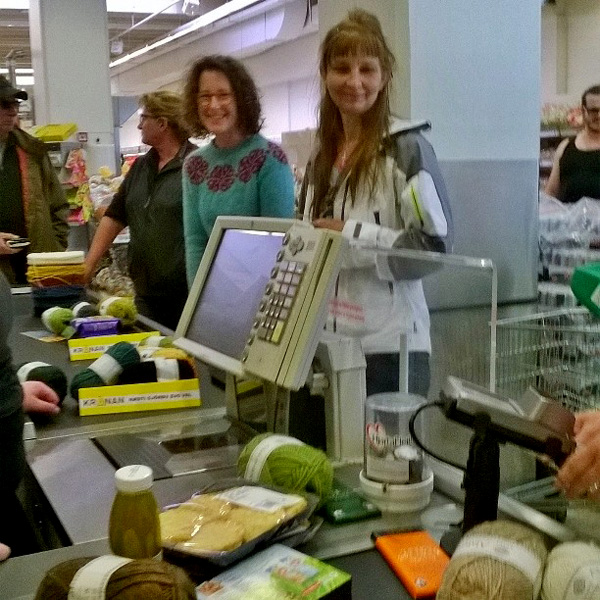 Here is our guesthouse for the night…
This morning we started our hike, up the Fimmvörðuháls pass with quite many waterfalls all the way!
The Westman Islands are in sight!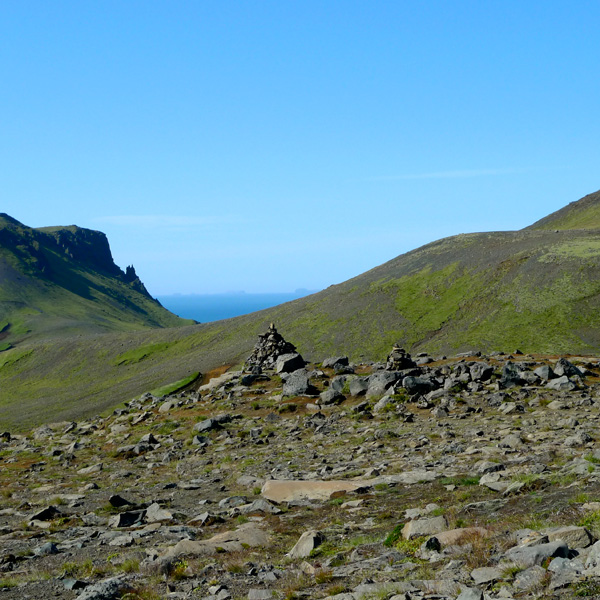 So are the sheep!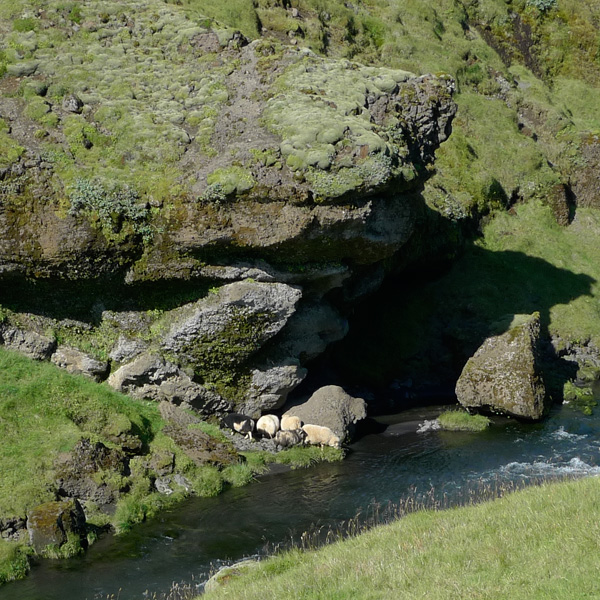 And the knitters!!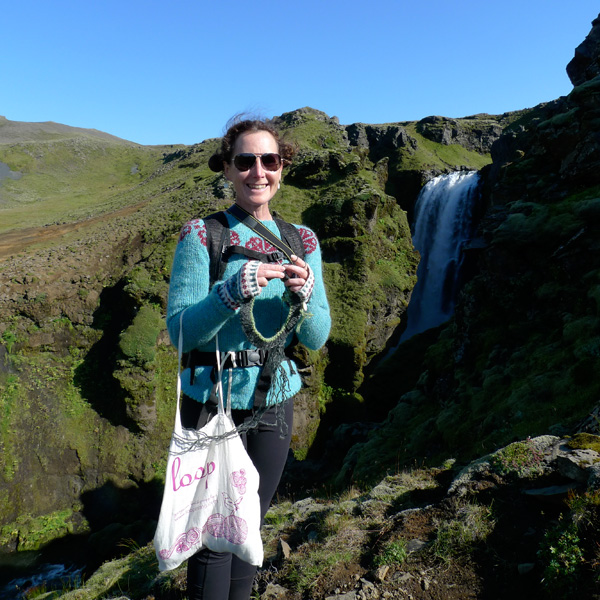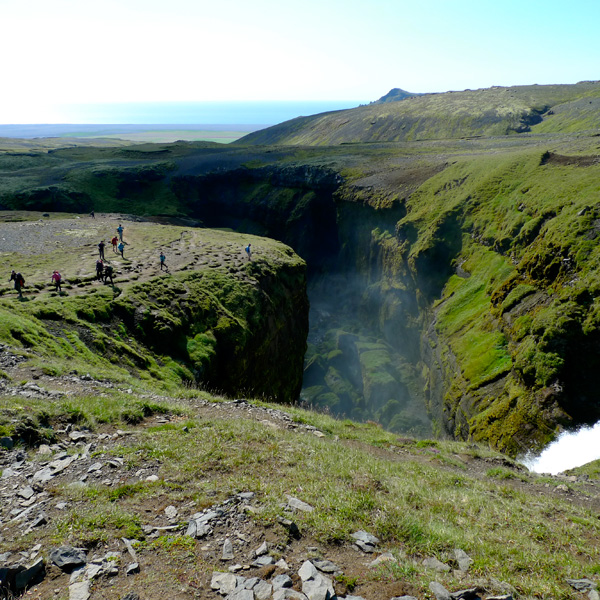 As we go up, the black sand  (ashes from the eruption of glacier volcano Eyjafjallajökull, 4 years ago) becomes more and more dominant until entirely covering the ground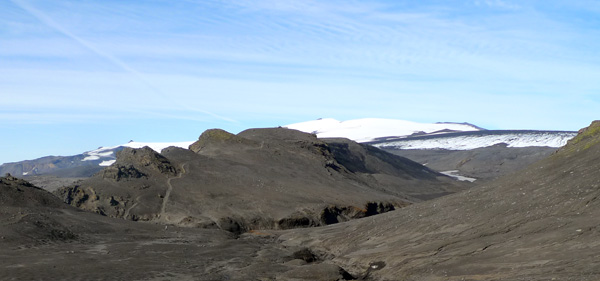 A cooking elf awaits us with delicious grilled salmon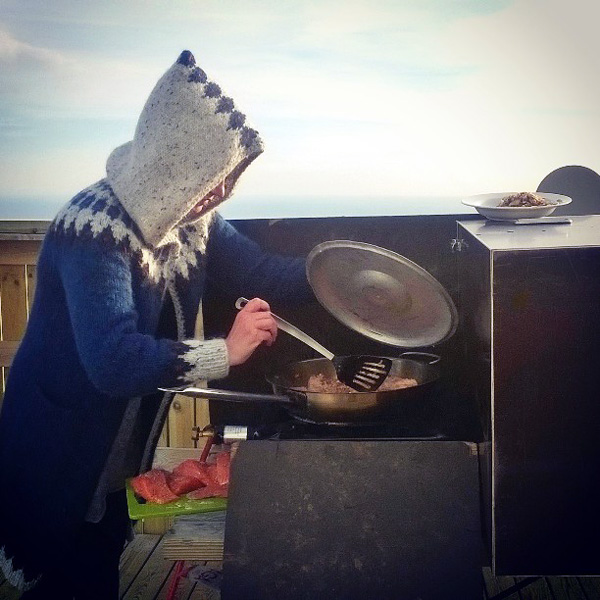 Here is our mountain hut for the night with a magnificent view on Eyjafjallajökull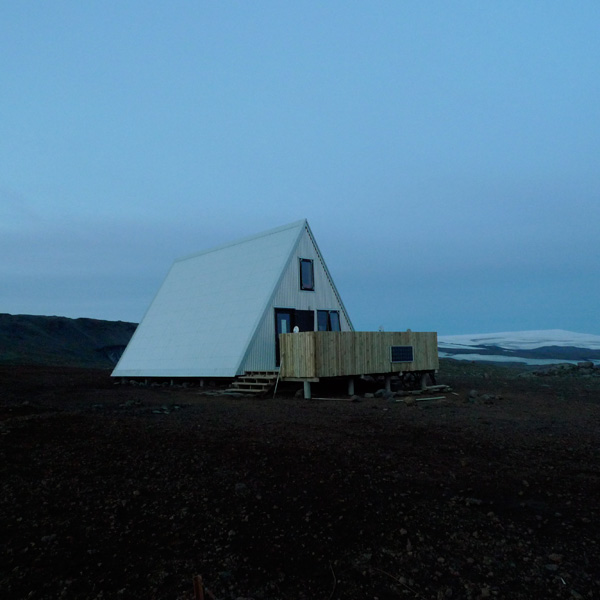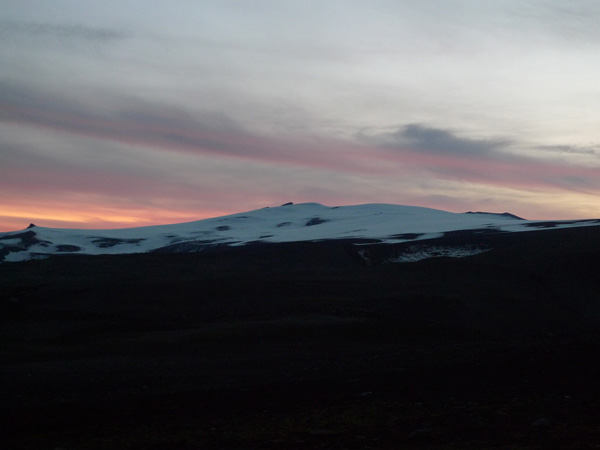 We continue our knitted hike: Fire and Ice did you say? Ashes on snow make strange formations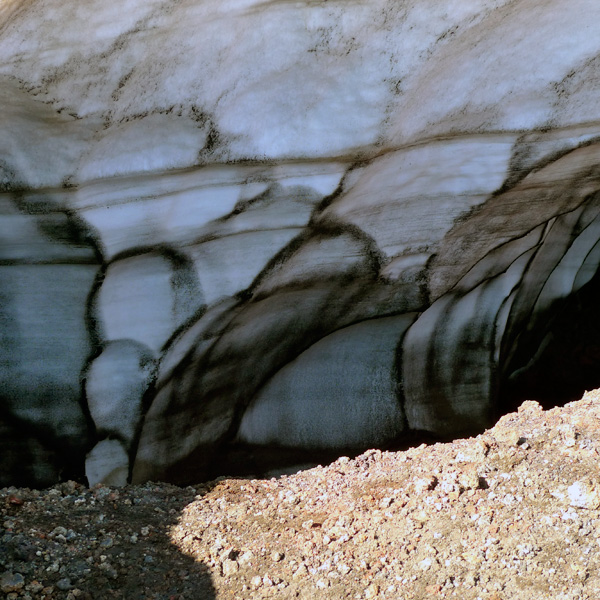 Born from a volcanic fissure preceding the eruption of Eyjafjallajökull, the red mountain Magni is now four years old: it is where we are heading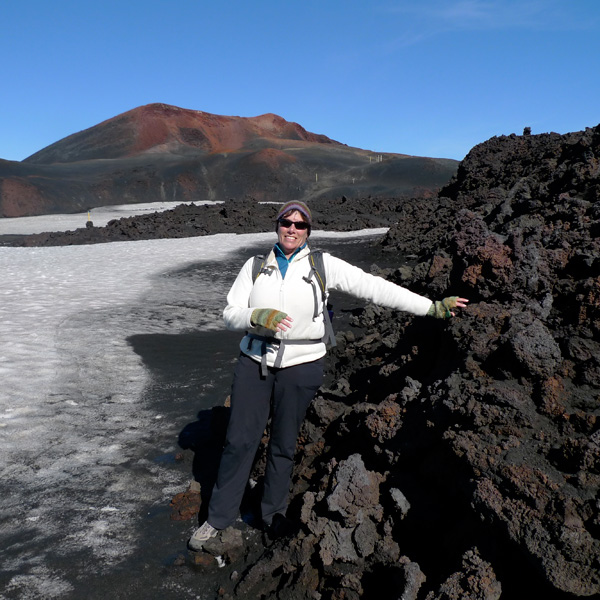 At the top of it, the ground has cooled down a bit and it is not as hot as it was (we didn't melt the rubber of any walking sticks this time!)! Or is it? This handsome Scottish guy was completely fascinated by our knitting…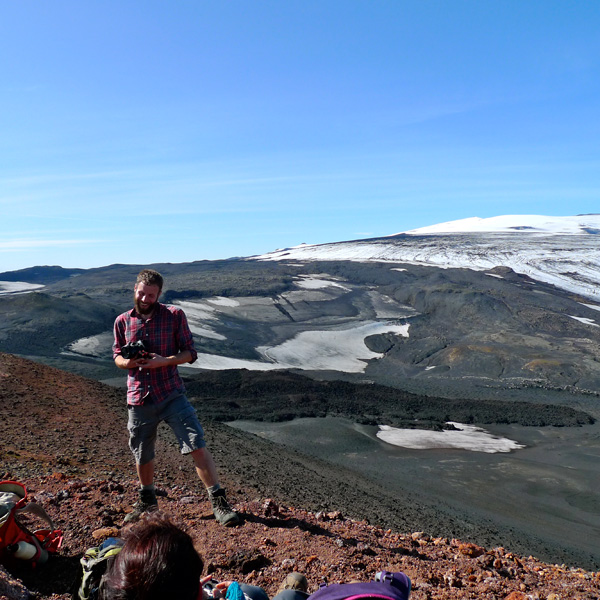 Bjarni also got his share of attention when it was discovered that he was perfectly anatomically correct…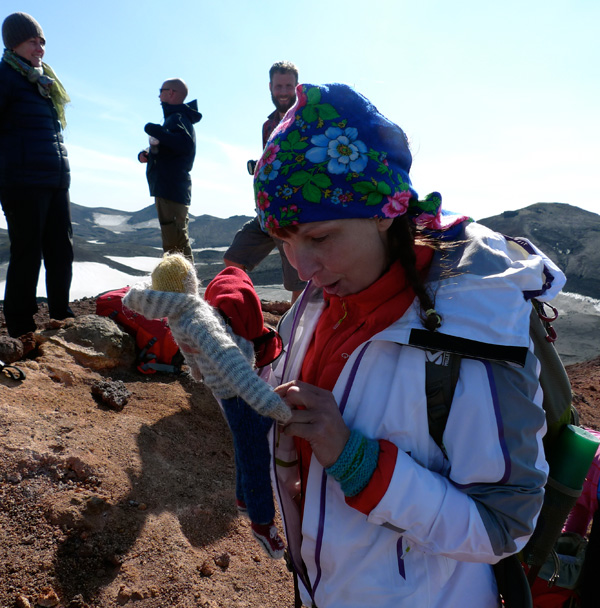 Then lust took over: peanut butter, Nutella and apples on a slice of bread!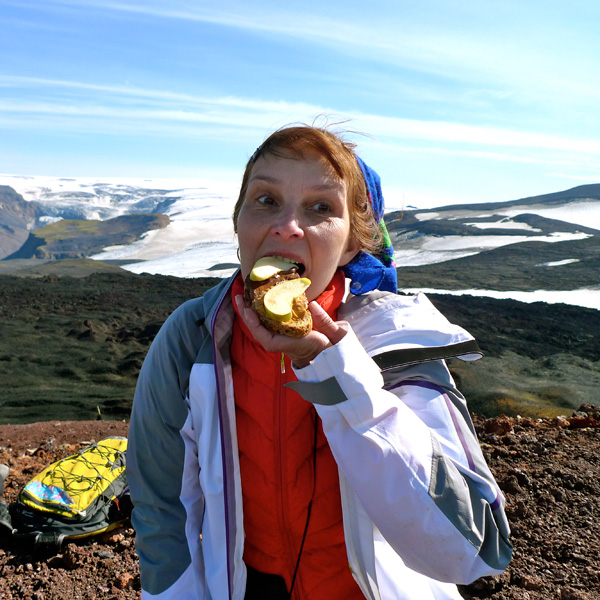 Time to come down, making our way through a field of rough lava…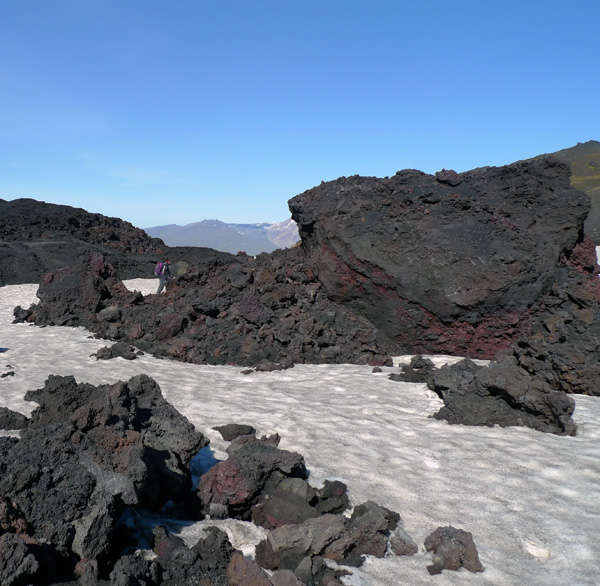 …and palagonite tuff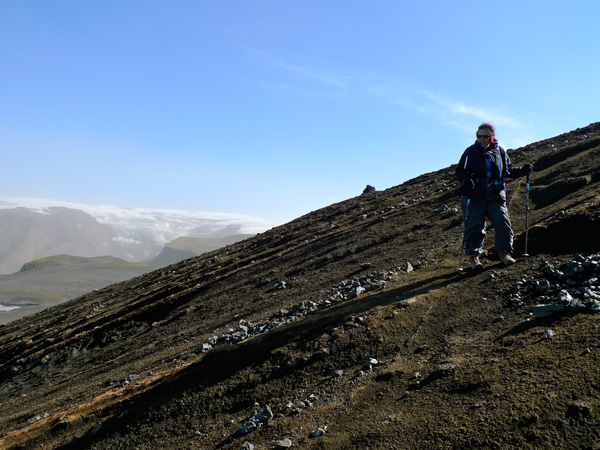 Well, this is flat!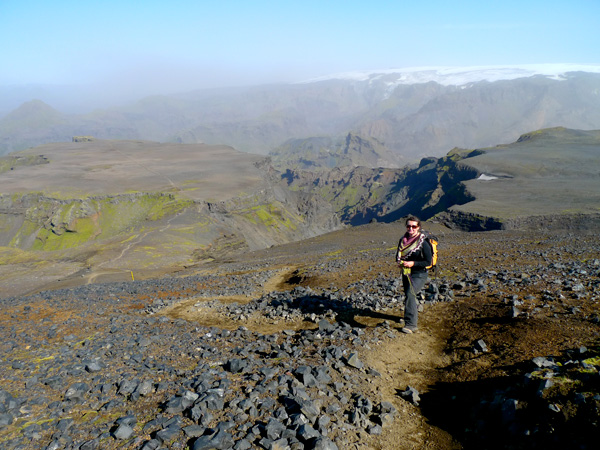 As we go down, the green reappears and we take a peacefull napknitting break
We are going all the way down into the valley of Þórsmörk where we will spend the next couple of nights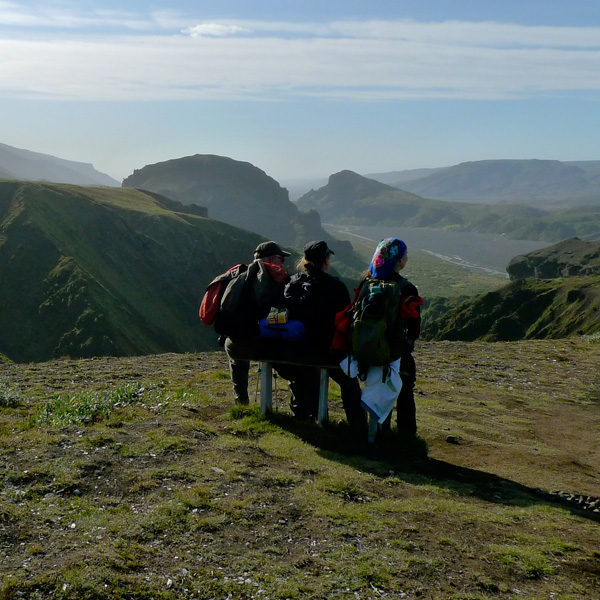 The vegetation is more and more luxurious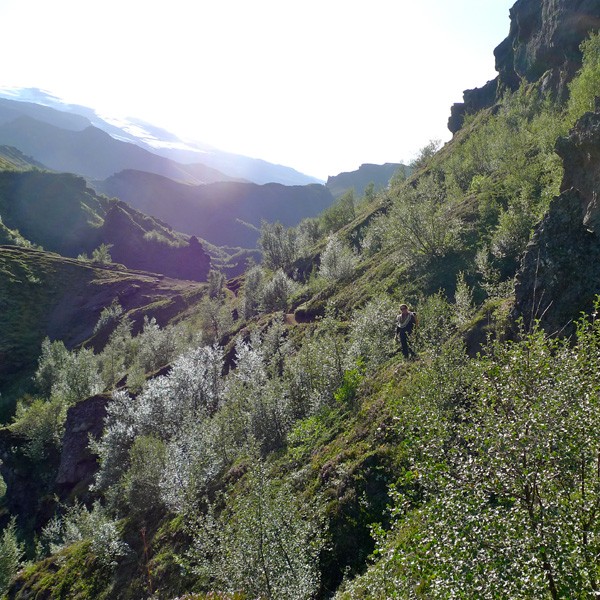 In the valley, we continue our knitting workshop: here is an intensive one about traditional Icelandic intarsia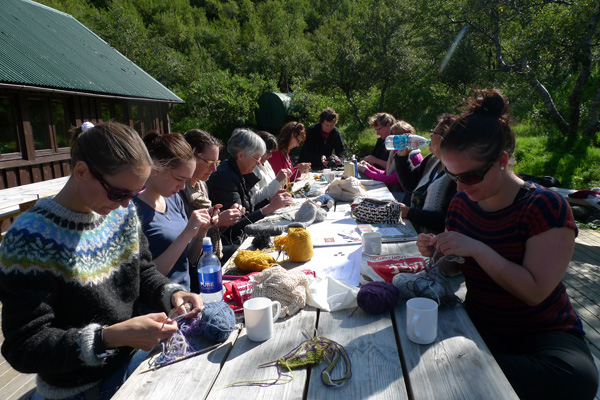 We took short hikes around: now seeing the gorges from the bottom up!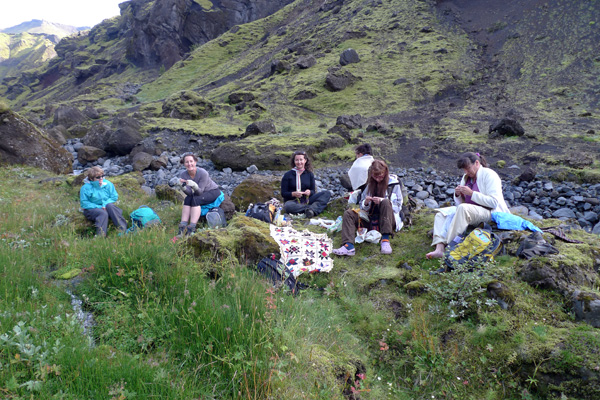 We picked up delicious mushrooms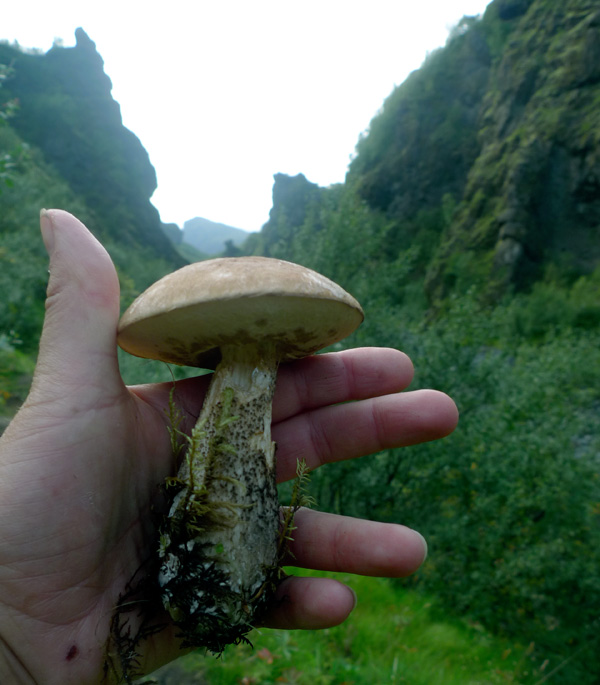 Our cooking elf is also a passionate knitter!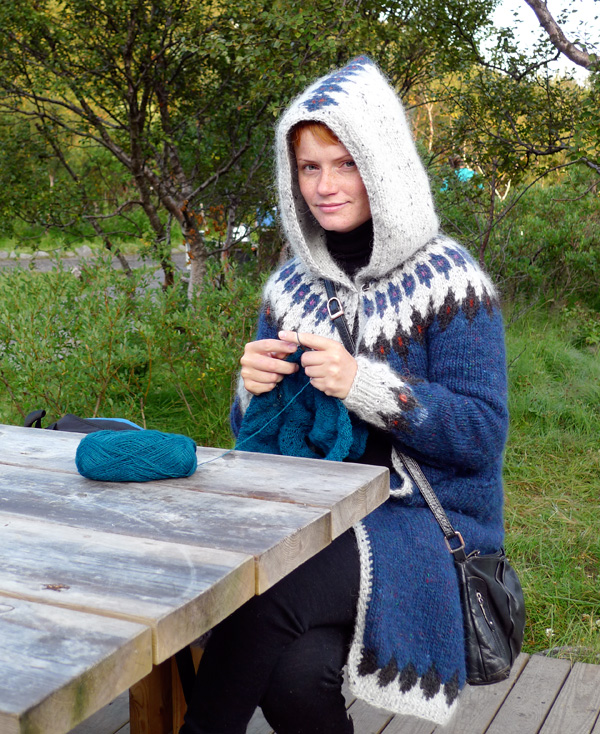 Back in Reykjavik, last supper was spent together at my home and we symbolically steeked and cut one of my sweaters!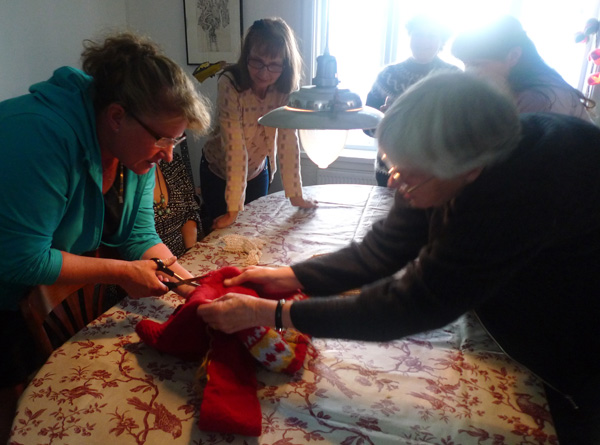 Takk kærlega fyrir mig!
♥ ♥ ♥